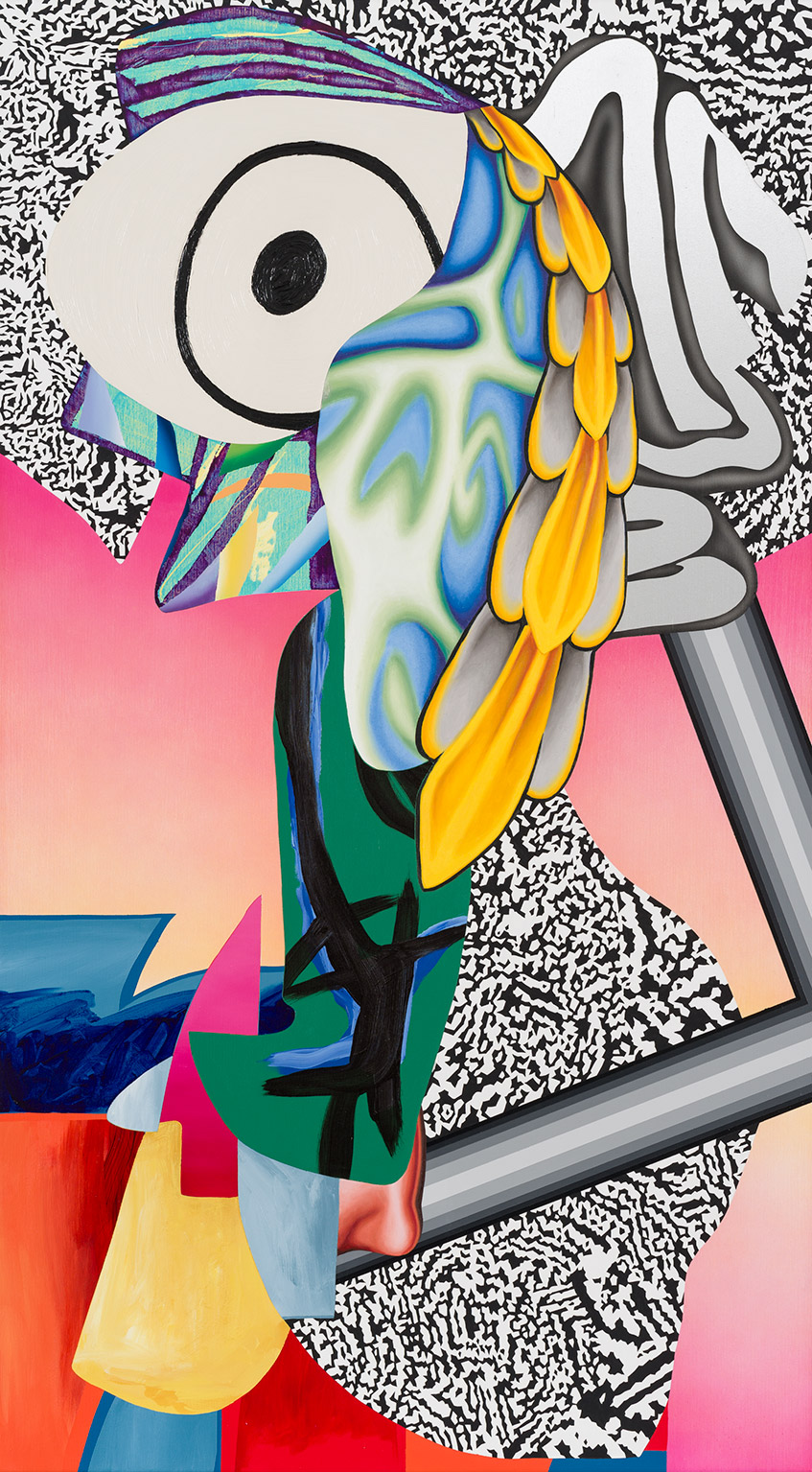 Sunrise Browser
2017
Oil, acrylic and flashe on canvas
135 × 75 cm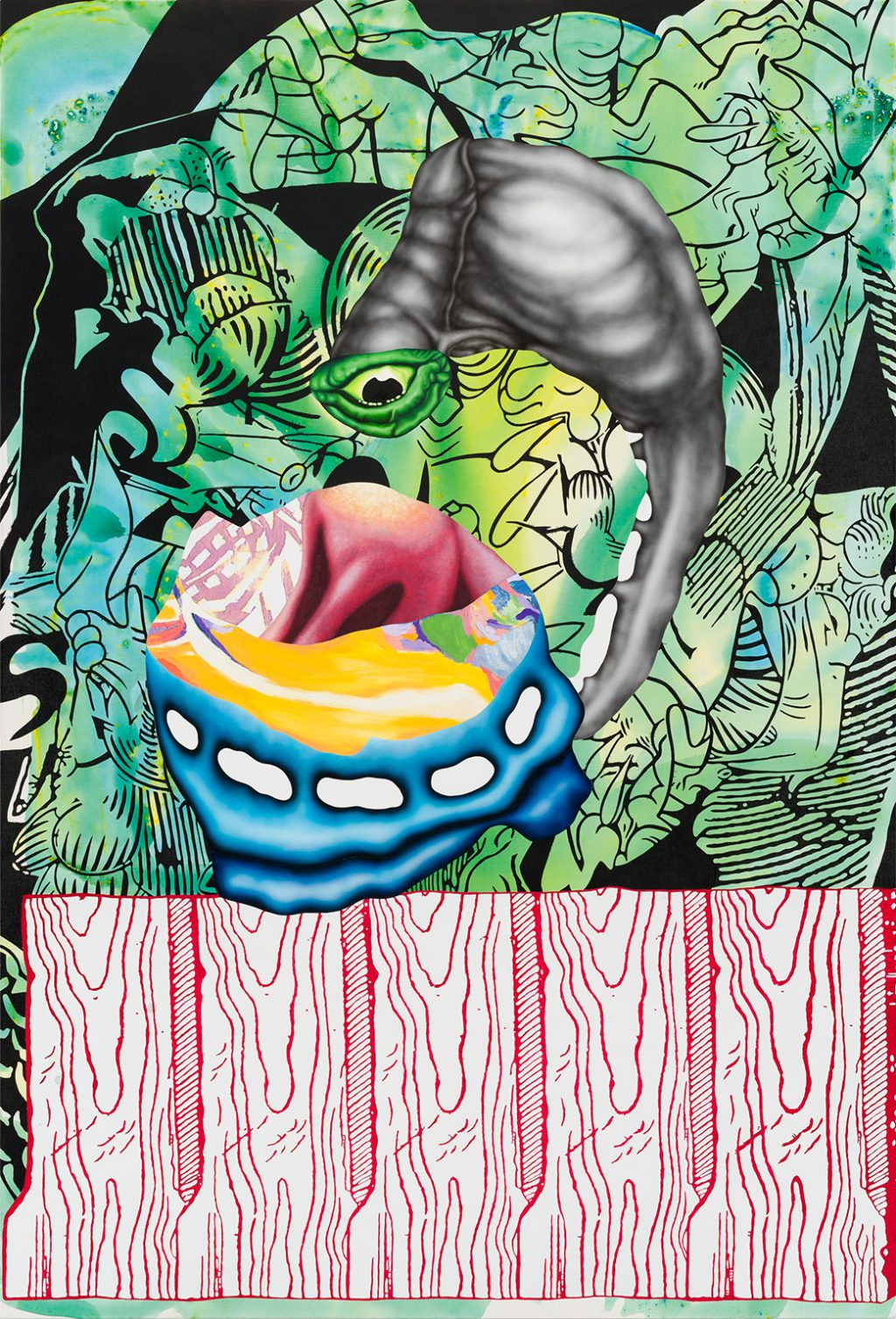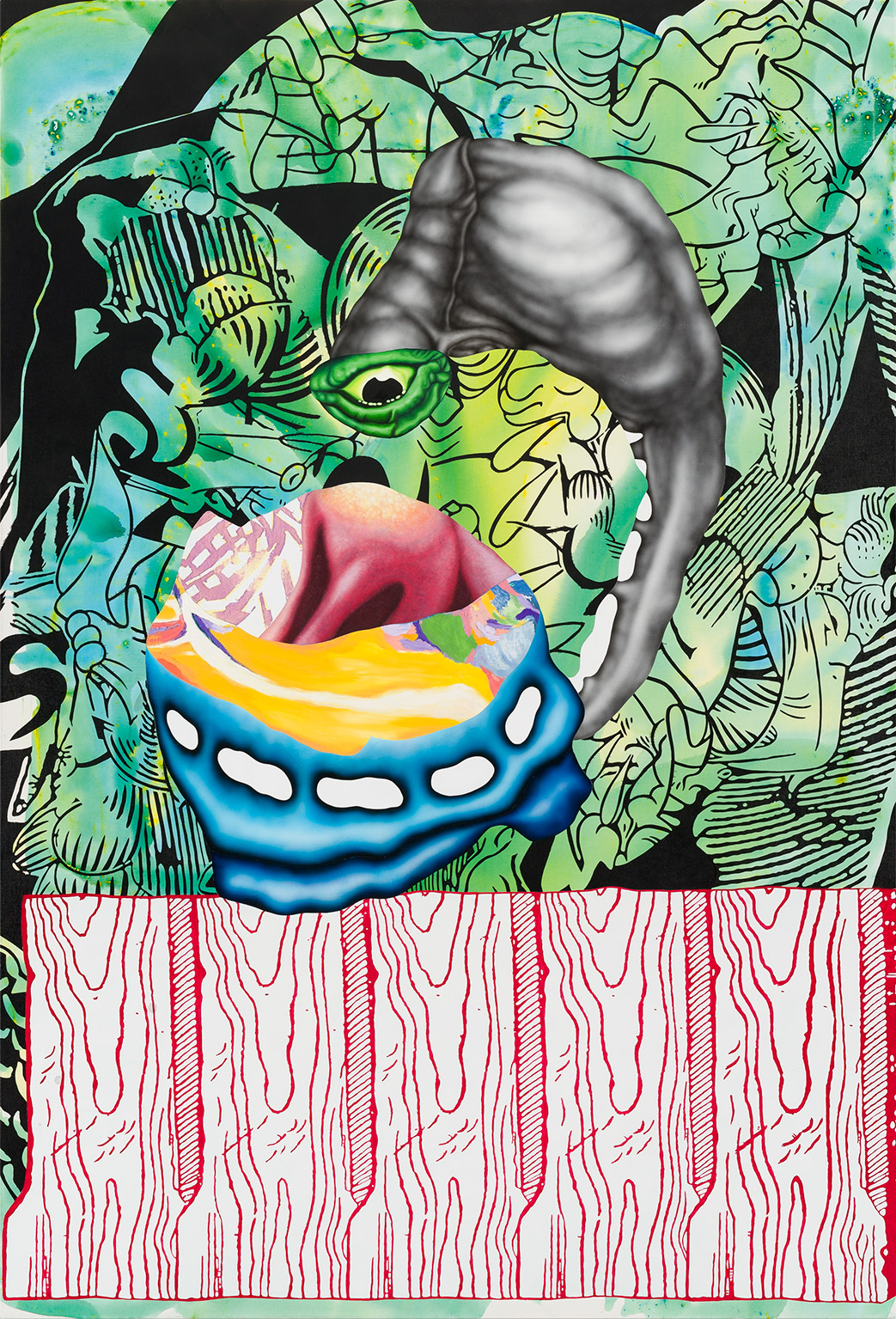 On the Fence
2015
Oil, acrylic and flashe on canvas
220 × 150 cm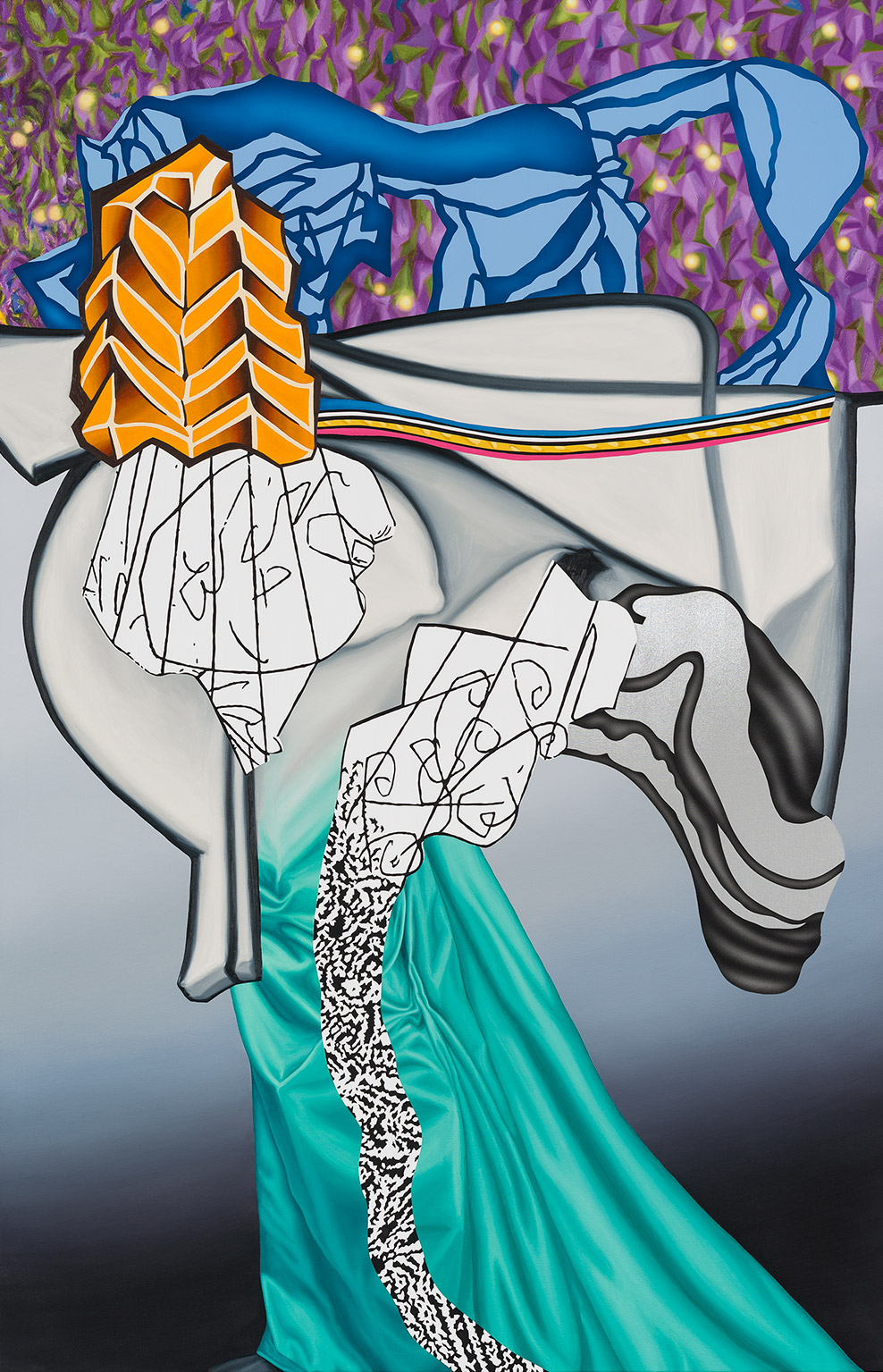 After After
2017
Oil, acrylic and flashe on canvas
185 × 120 cm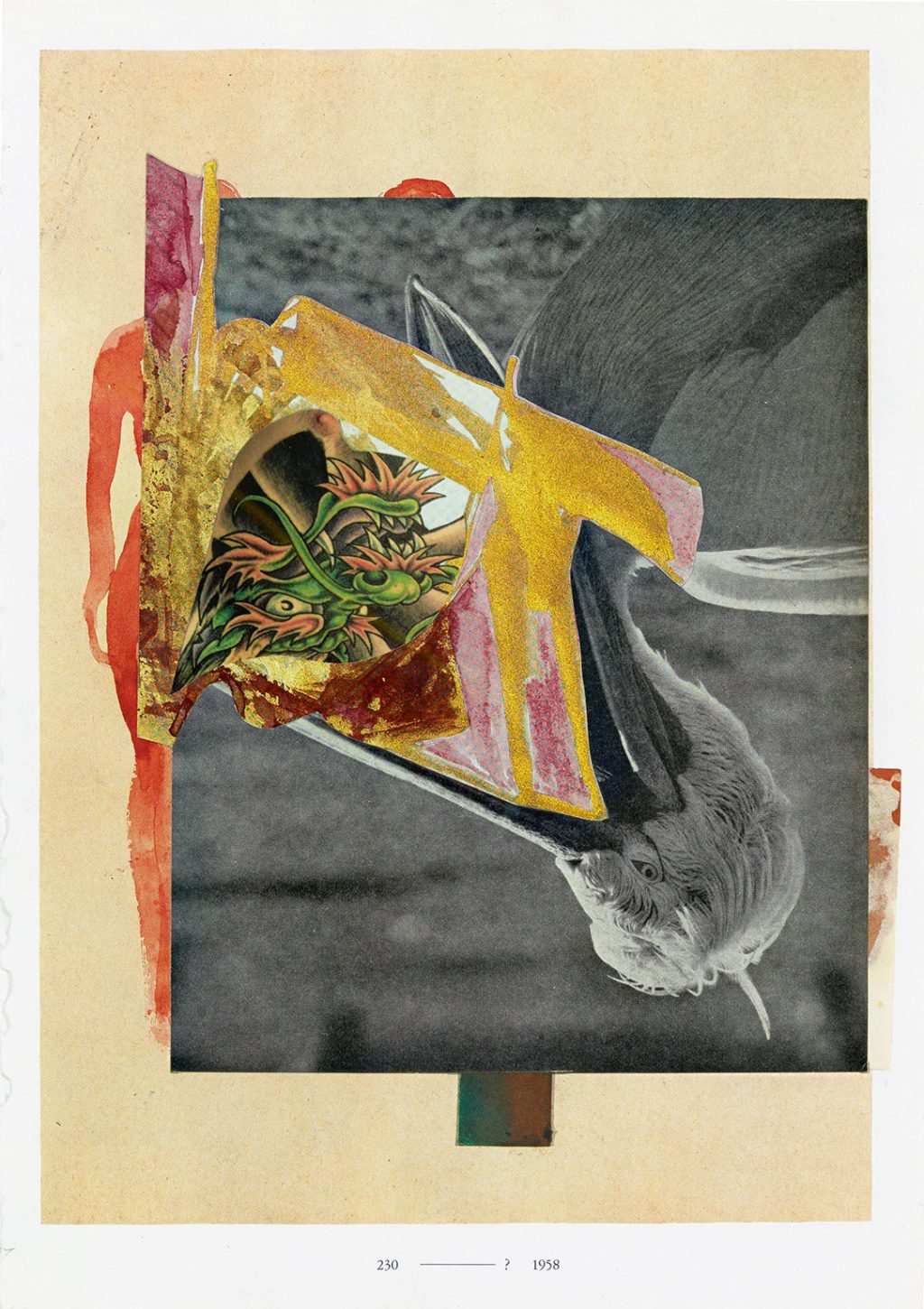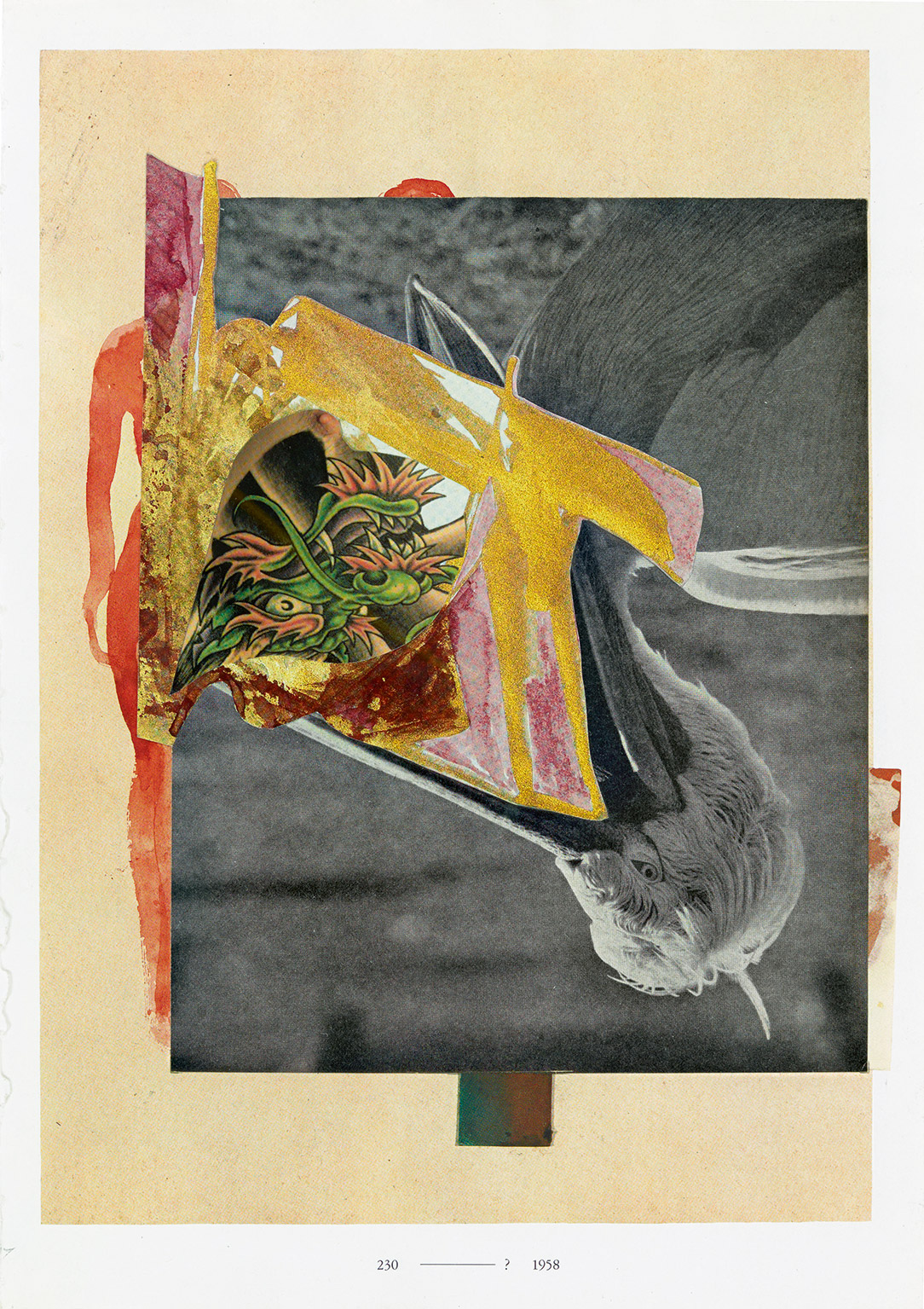 230 —? 1958
2012–2017
Mixed-media collage on paper
29.6 × 21.1 cm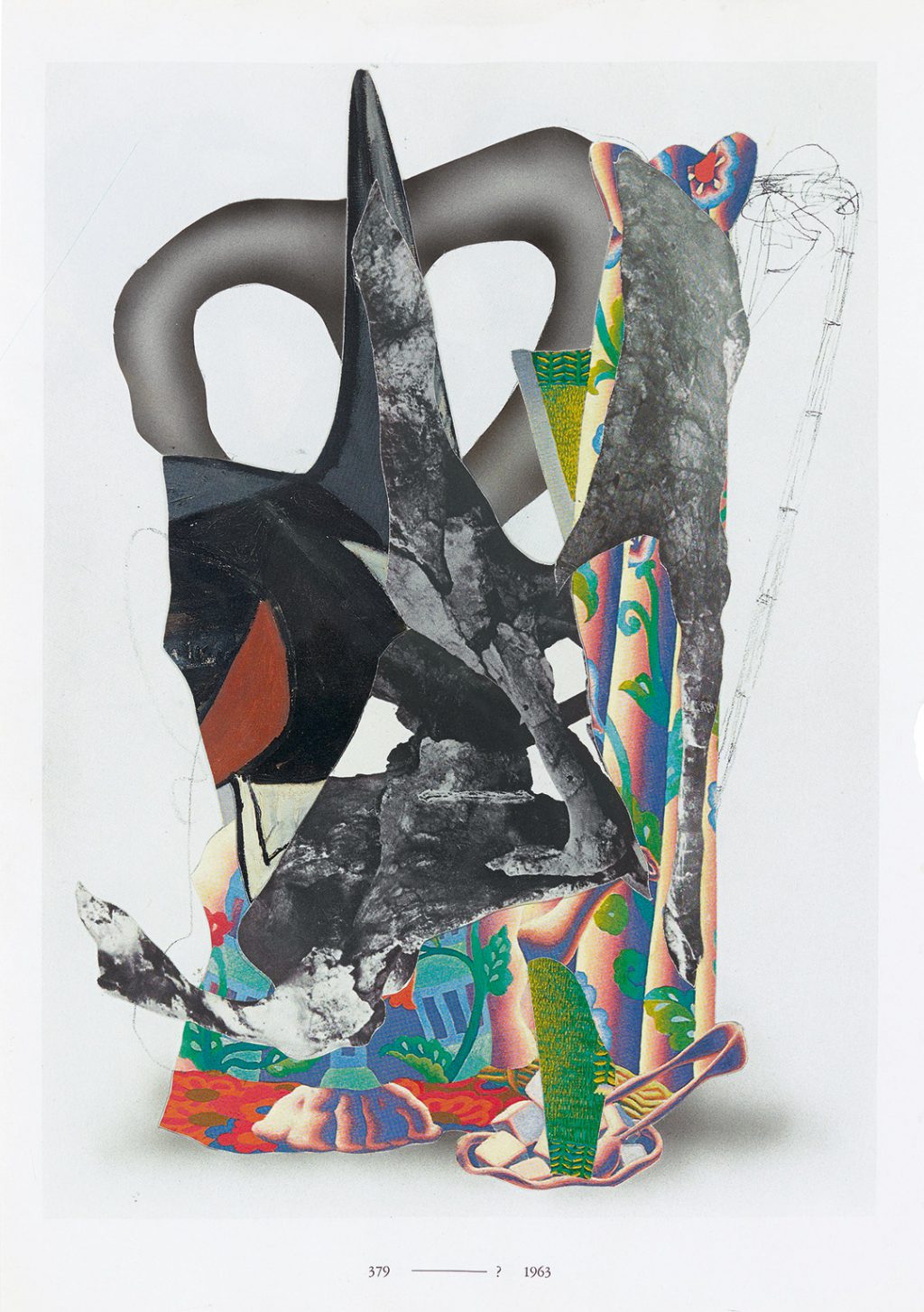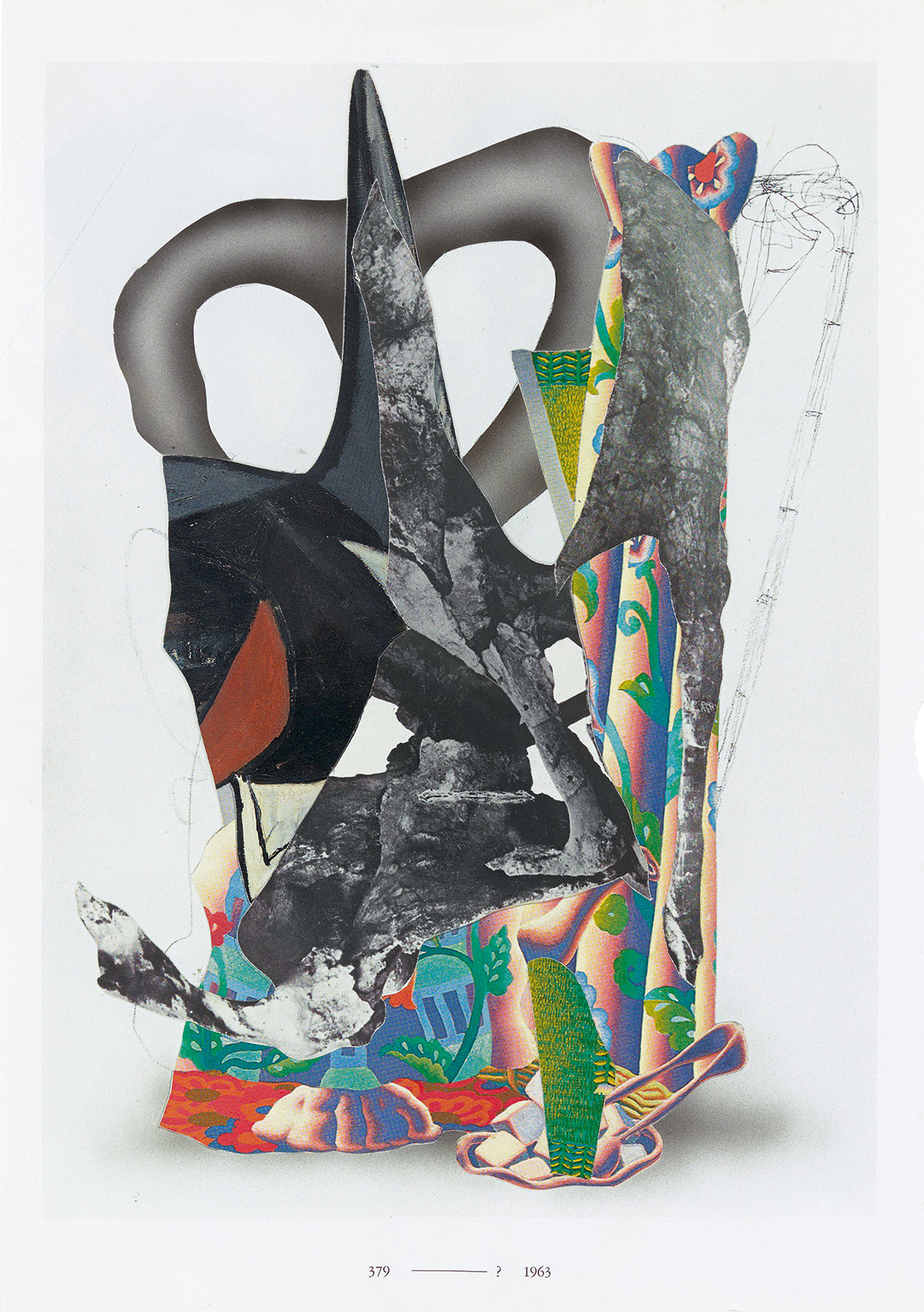 379 —? 1963
2012–2017
Mixed-media collage on paper
29.6 × 20.9 cm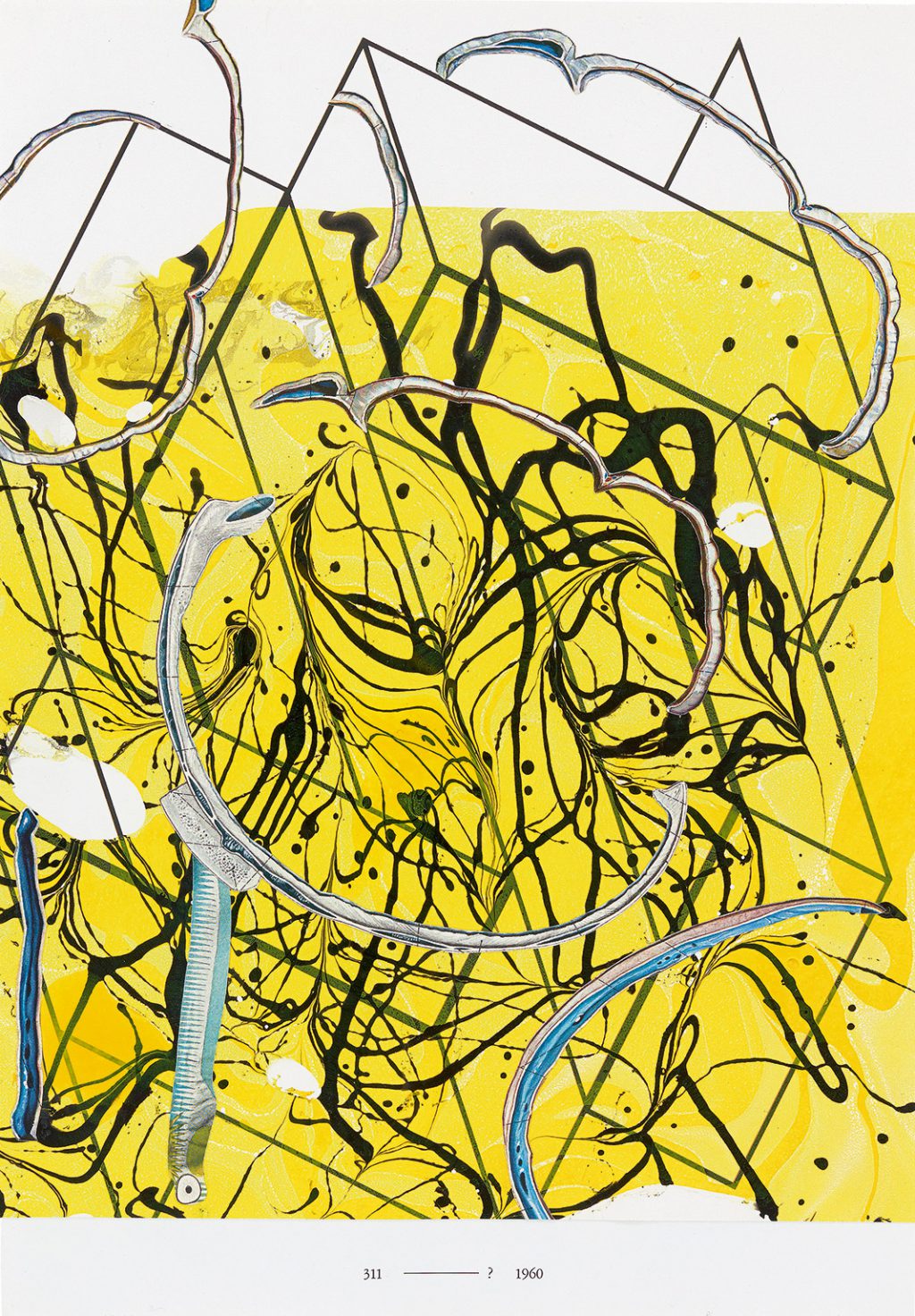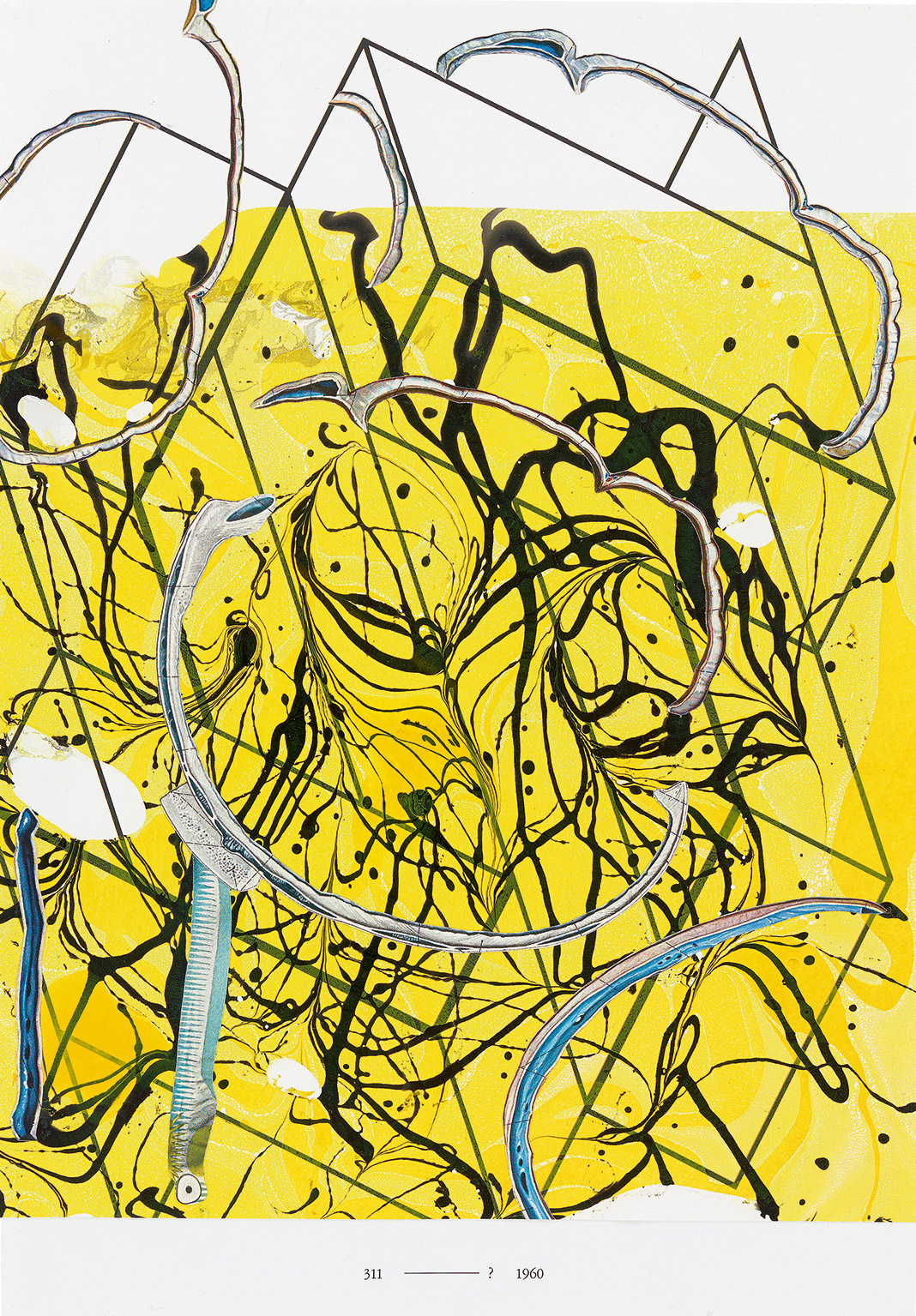 311 —? 1960
2012–2017
Mixed-media collage on paper
29.6 × 20.9 cm
Show more works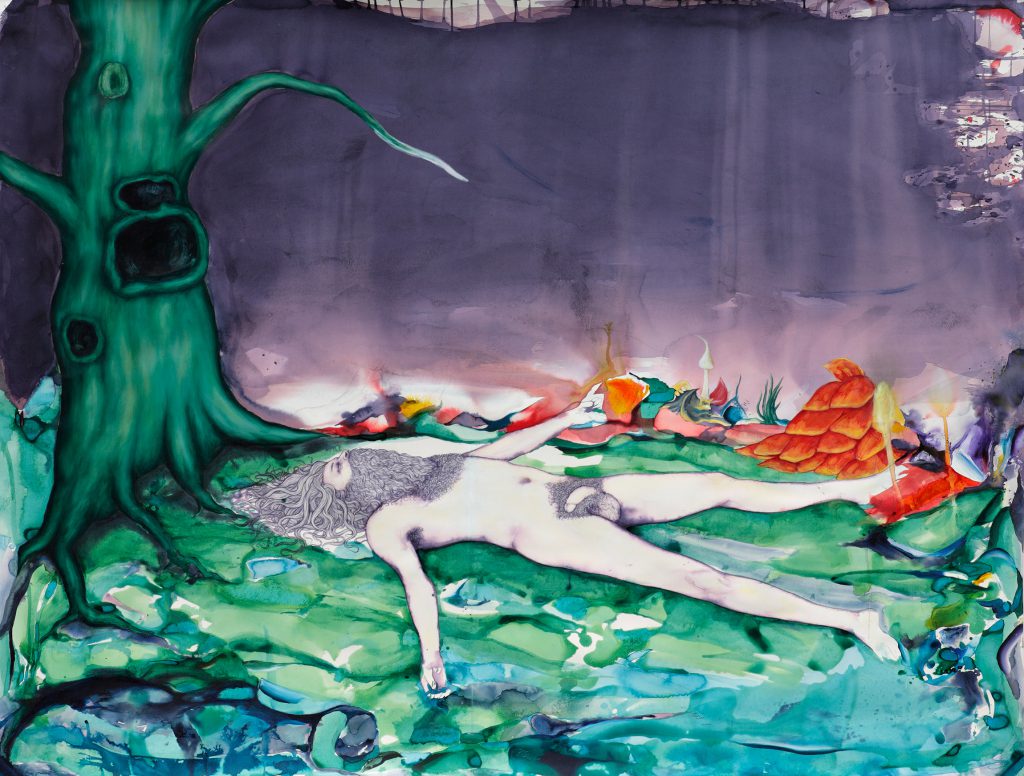 Untitled
2008
Acrylic, ink, oil and watercolor paint on Arches paper
114 × 148 cm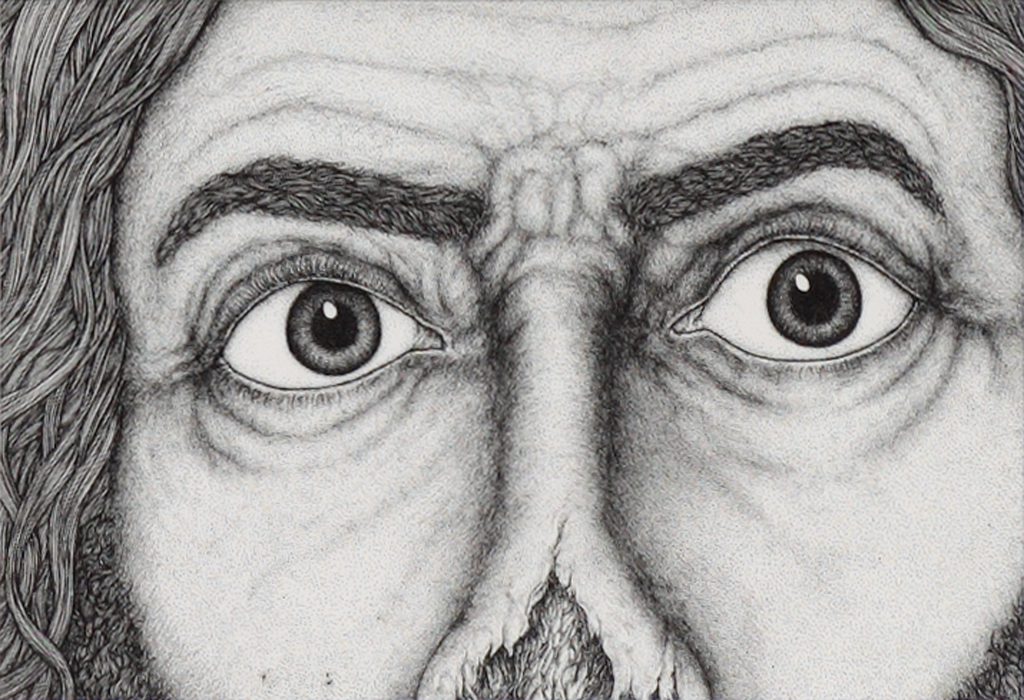 Untitled
2007
Ink on paper
9.4 × 13.7 cm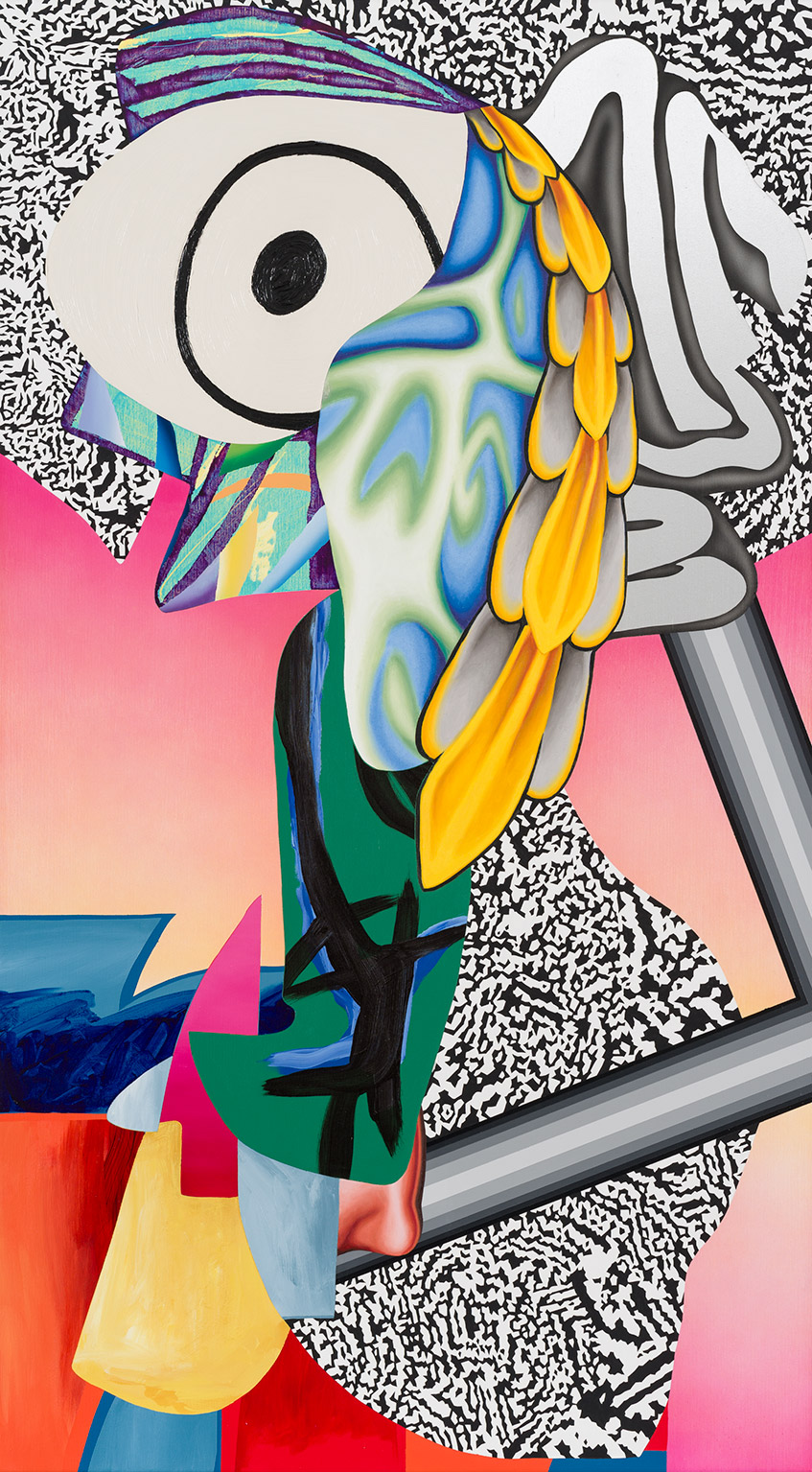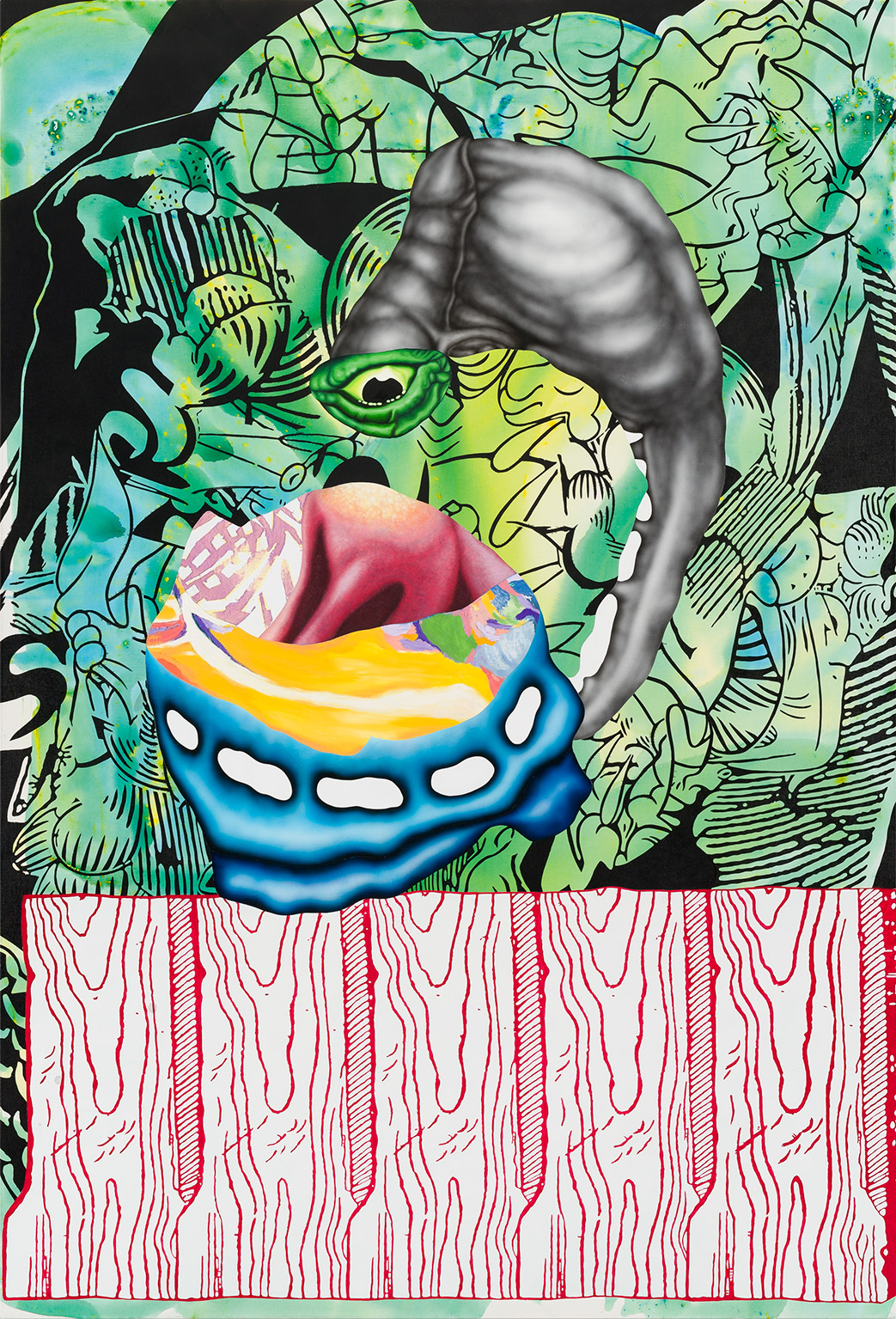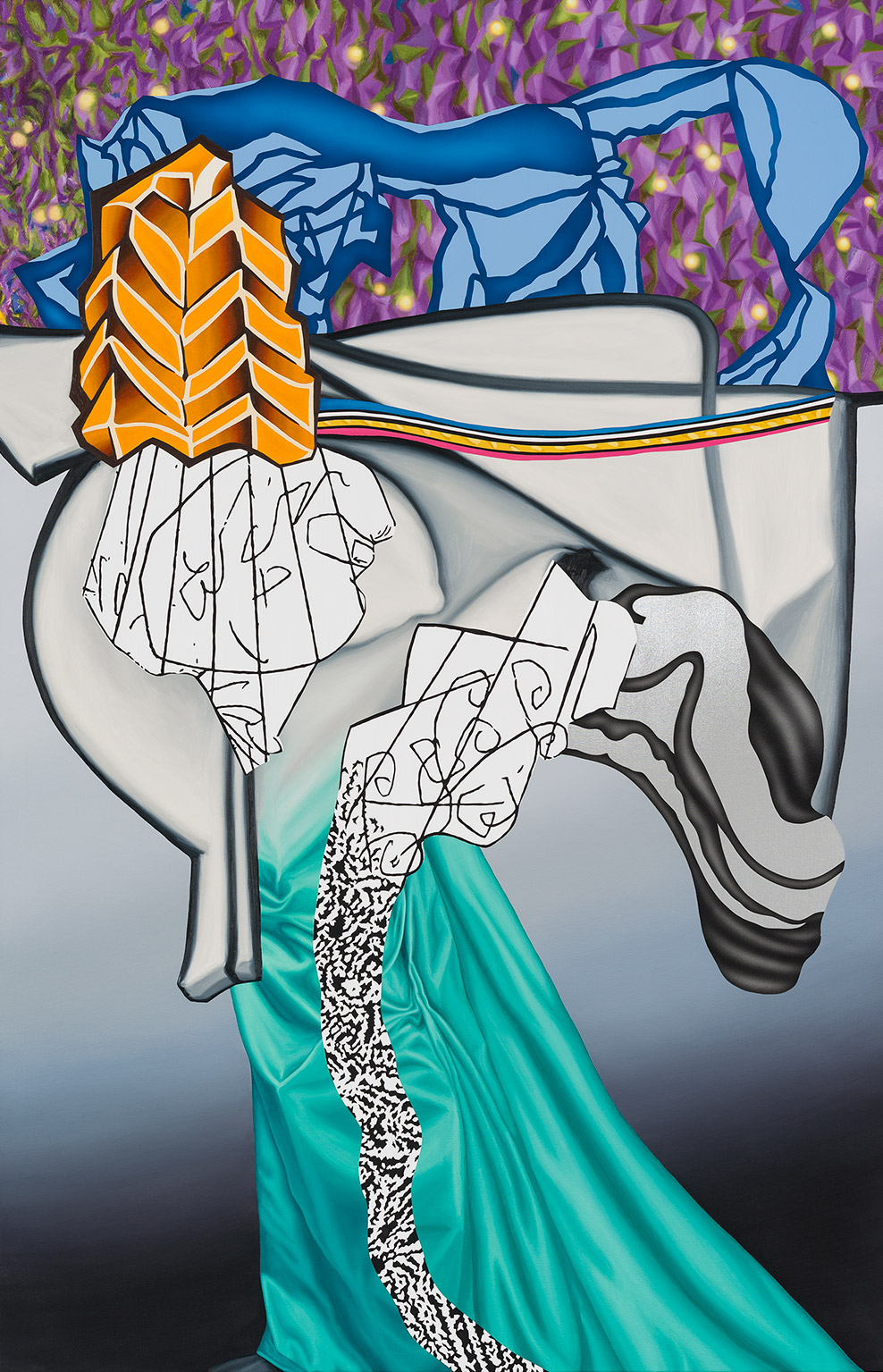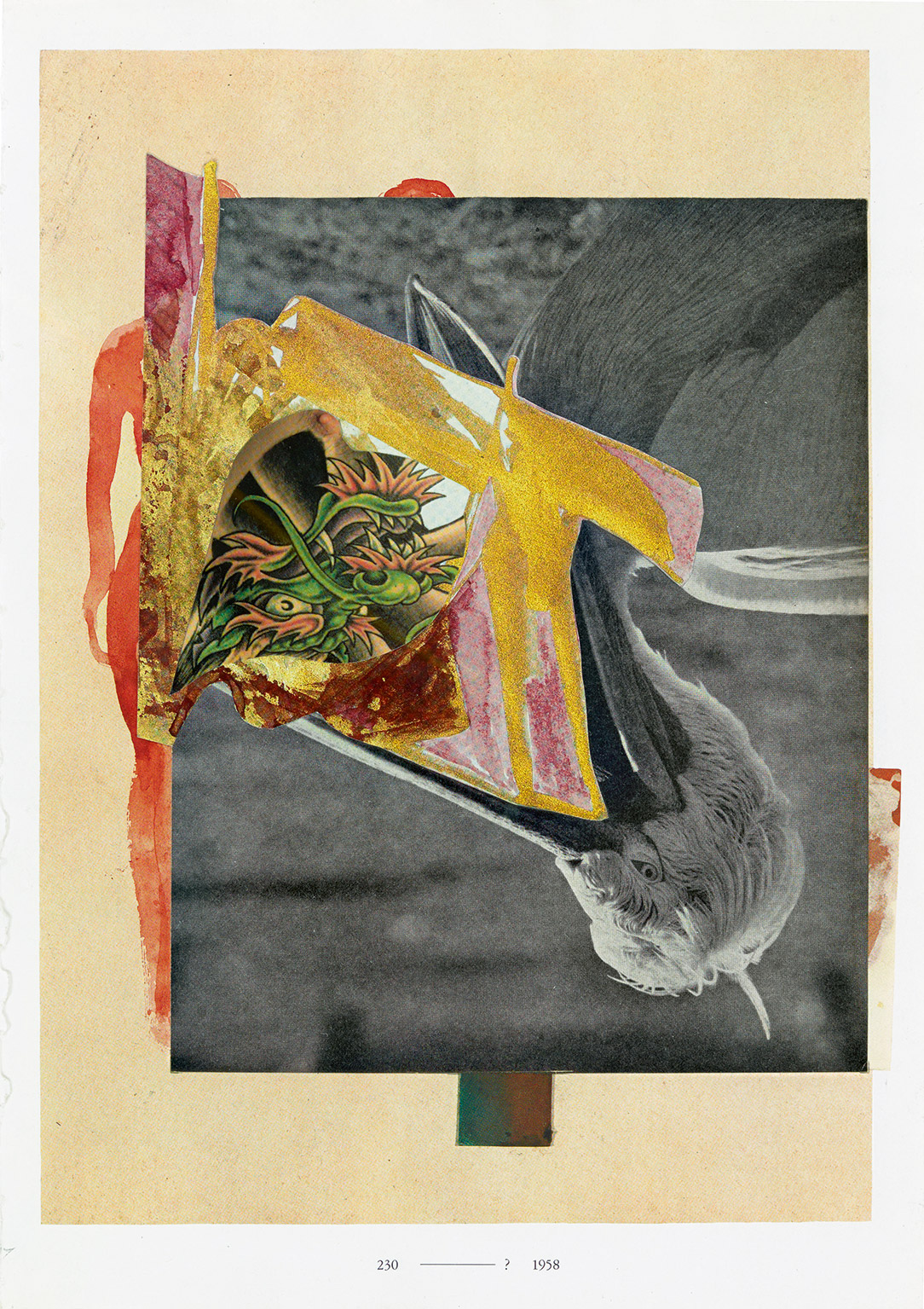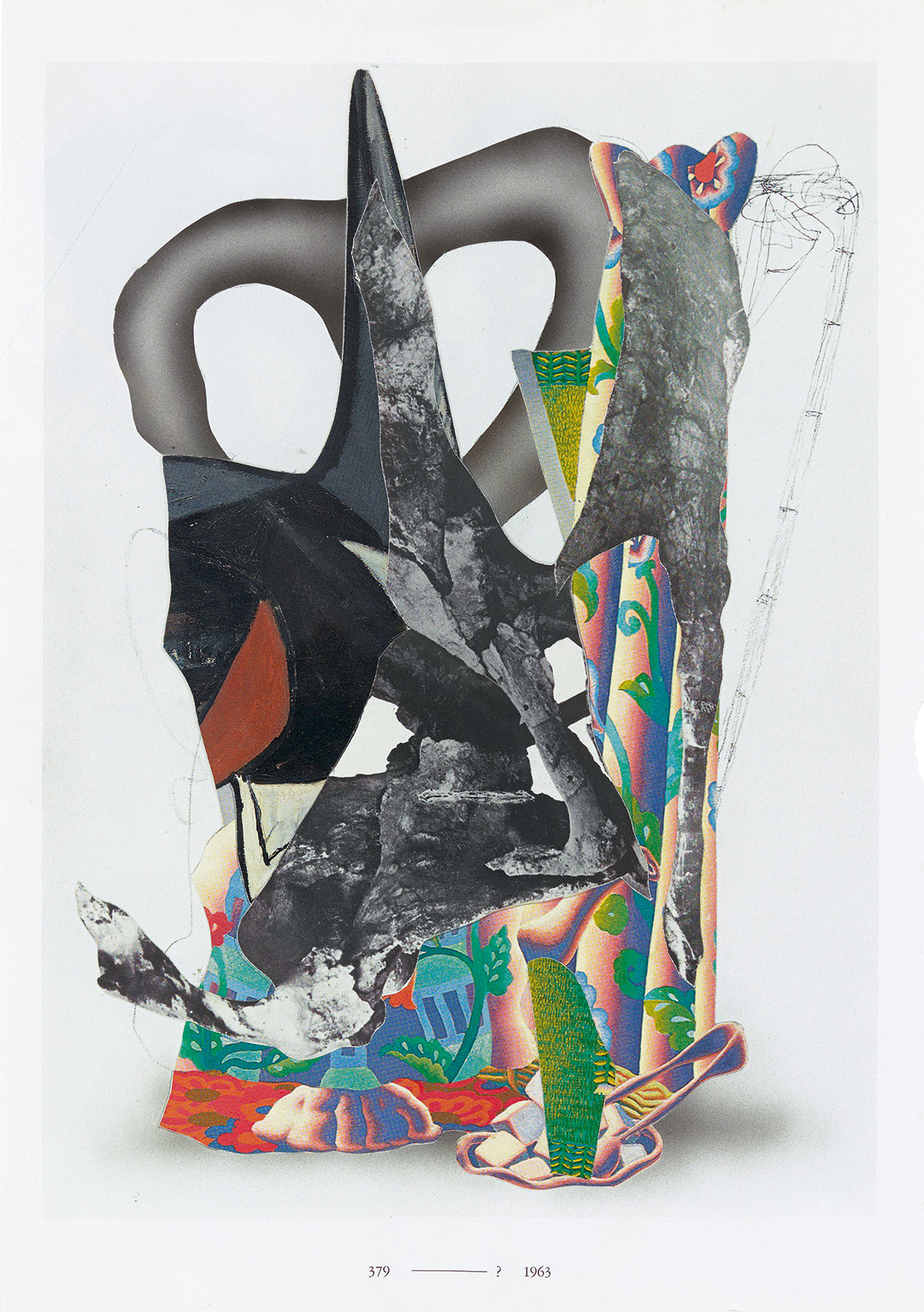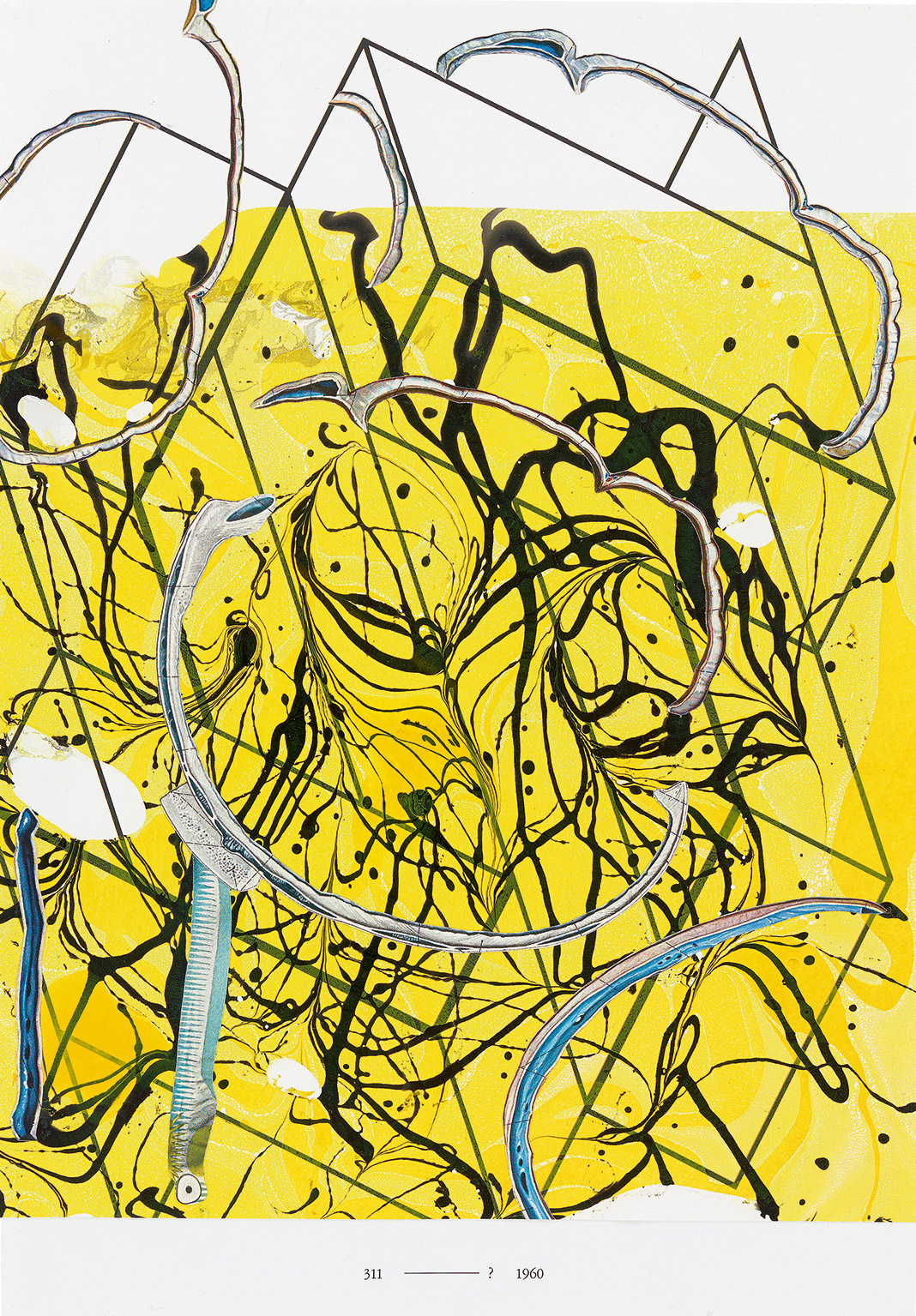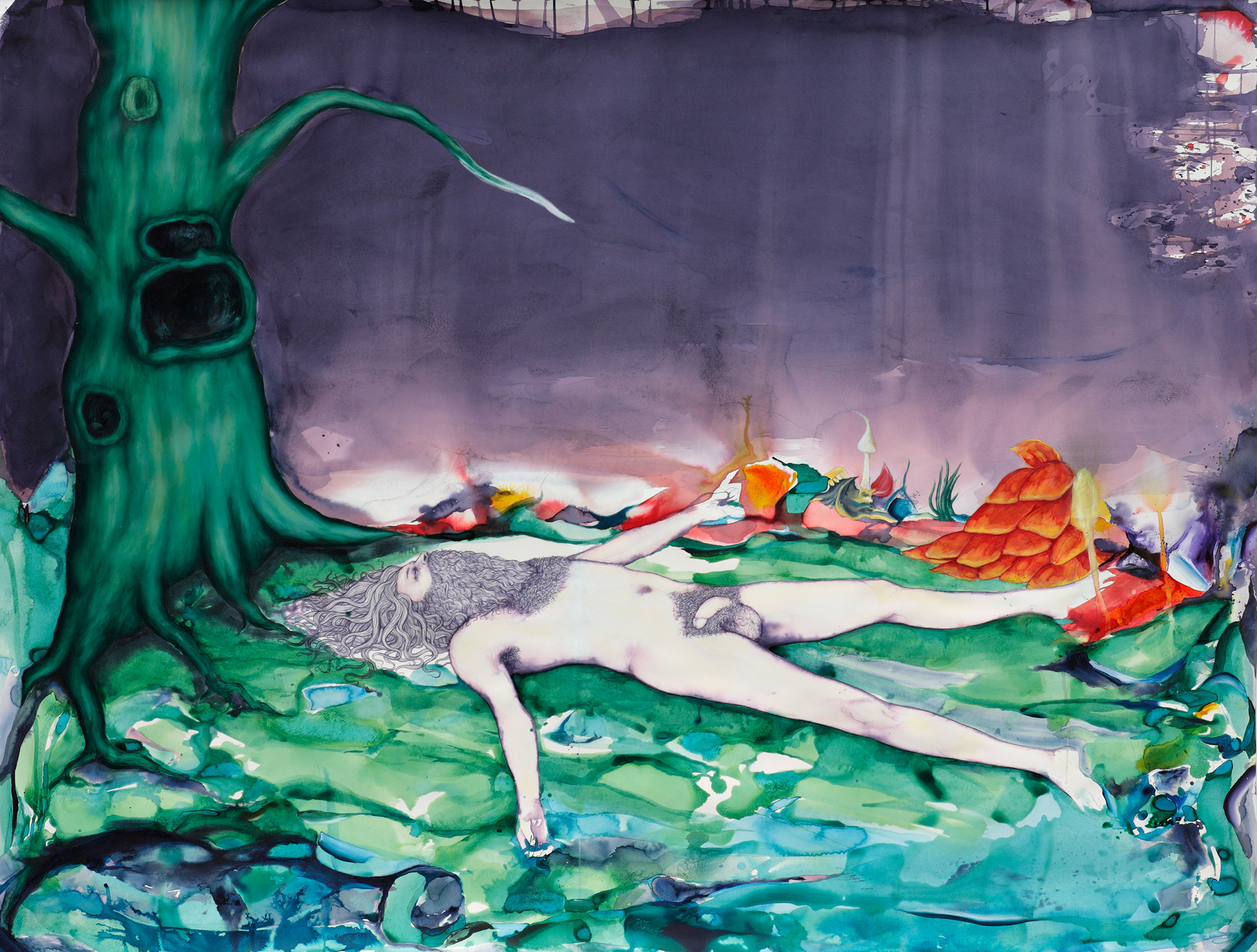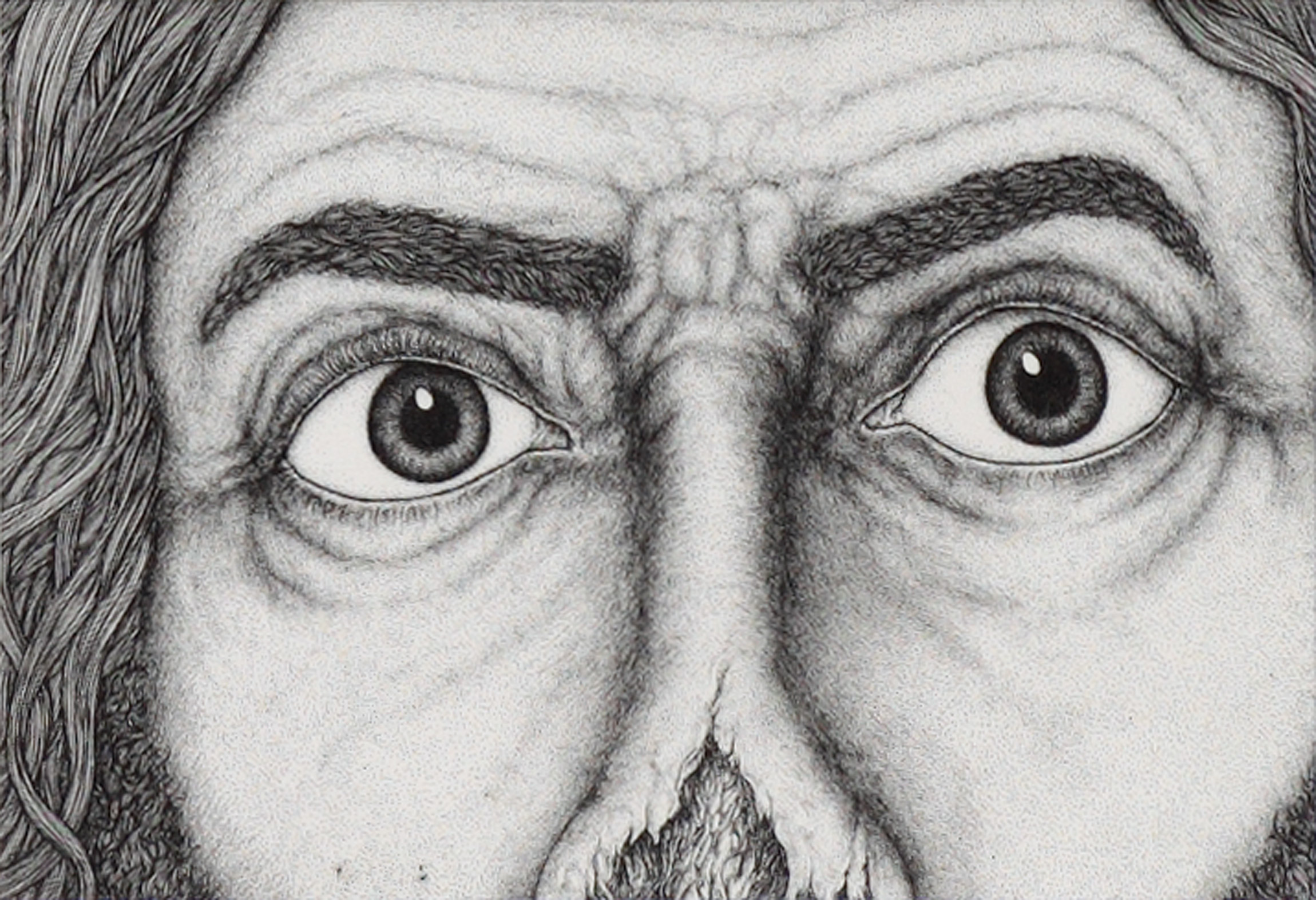 ---
About
The American artist John Kleckner, born in Iowa in 1978, has devoted 15 years to drawing. His name has become synonymous with paper-based technical perfection that is as graceful as it is inscrutable. An elegant interplay of dynamic lines, myriad dots and subtle shading invades the carrier of mostly modest size. Frequently executed in simple ink or graphite, occasionally in gentle watercolor, Kleckner's graphic ciphers are woven into intriguing compositions, where the artist builds on a visual idiom once popular with hippies, while deconstructing it with enigmatic detail. Works by Kleckner, who once called himself a "sceptical hippie", often revolve around the human body, human relationships, and the finite nature of both.
For his latest series, begun in 2015, Kleckner has put aside the ink pens and returned for the first time since graduating in 2002 to brush and palette. Distilling from more than a hundred works of paper collage that he has been making since 2012, Kleckner has produced a dozen or more large-format paintings in surprisingly robust color. At first sight, the technical, formal and chromatic aspects of this series seem unrelated to Kleckner's previous œuvre, but the reverse is true: with these latest works, Kleckner has taken his technique of stylistic contrast and disjointed motif a stage further, making the principle of collage that has accompanied his output since college a theme of his painting. Moreover, here Kleckner combines earlier and later inspirations for his art. The result is a transatlantic bridge: influences from the art history and pop culture of his native United States merge with others from Berlin, his chosen home, to create an independent repertoire of form and color.

Continue reading
Kleckner's works have achieved international acclaim: they can be found in New York's Museum of Modern Art, the Miettinen Collection in Helsinki and Berlin, the Magasin III Museum & Foundation for Contemporary Art in Stockholm, the DESTE Foundation for Contemporary Art in Athens and the Saatchi Gallery in London.
---
---
---
Chronology
---
Biography
1978
Born in Iowa
2002
Bachelor of Fine Arts, University of Iowa, Iowa City
2010–2012
Adjunct Professor, New York University, Berlin
since 2013
Adjunct Professor, Bard College, Berlin
Lives and works in Berlin.
Selected Solo Exhibitions
2019
John Kleckner: Desert Rumours, Francesco Pantaleone Arte Contemporanea, Milan
2017
John Kleckner: Years Disappear, Galerie Judin, Berlin
2015
John Kleckner, Galerie Dukan, Paris
2013
John Kleckner: My Building Disappeared, Francesco Pantaleone Arte Contemporanea, Milan
2012
John Kleckner: Lesser-Known Surrealist Drawings, Fruit and Flower Deli, Stockholm
2011
John Kleckner: Grazie, Prego, Scusi, Francesco Pantaleone Arte Contemporanea, Palermo
2010
John Kleckner: An Ear in a Pond, a Tooth in the Wall, a Knife in the Socket, Loraini Alimantiri Gazonrouge, Athens
2009
John Kleckner: The Master Cleanser, Peres Projects, Los Angeles, CA
John Kleckner: The 40 Seasons, Peres Projects, Berlin
2006
John Kleckner, Peres Projects, Los Angeles, CA
John Kleckner, Peres Projects, Berlin
Selected Group Exhibitions
2022
Gemeinschaftsausstellung Wilhelm Morgner Preis, Museum Wilhelm Morgner, Soest
Nick Lowe, John Kleckner, Blossom Market, Los Angeles, CA
2021
Maximilian Arnold & John Kleckner – Sidesteps: Roughly Edged, Goeben, Berlin
2015
Dead: A Celebration of Mortality, Saatchi Gallery, London
Viaggio in Sicilia: When the Landscape Listens, Riso Museo d'Arte Contemporanea della Sicilia, Palermo
2013
Paper, Saatchi Gallery, London
BERLIN.STATUS 2, Künstlerhaus Bethanien, Berlin
2011
A Painting Show, Autocenter Contemporary Art Berlin
BigMinis: Fetishes of Crisis, CAPC musée d'art contemporain de Bordeaux, Bordeaux
2010
Premio Lissone 2010, Museo d'Arte Contemporanea, Lissone
Thrice upon a time, Magasin III Museum & Foundation for Contemporary Art, Stockholm
Videodrome, Autocenter Contemporary Art Berlin
Waking The Dead, Autocenter Contemporary Art Berlin
2009
Compass in Hand: Selections from The Judith Rothschild Foundation Contemporary Drawings Collection, The Museum of Modern Art, New York, NY
Opéra Rock, CAPC musée d'art contemporain de Bordeaux
Aura, Castrum Peregrini, Amsterdam
2008
Der Autorität. Jahresgaben, Kunstverein Arnsberg
Nevertheless, Künstlerhaus Bethanien, Berlin
The End Was Yesterday Part II, Kunstraum Innsbruck
2007
Destroy Athens: 1st Athens Biennial, Athens
RAW: Among the Ruins, Marres − Centre for Contemporary Culture, Maastricht
2006
Panic Room. Works from The Dakis Joannou Collection, DESTE Foundation for Contemporary Art, Athens
2005
The Zine UnBound: Kults, Werewolves, and Sarcastic Hippies, Yerba Buena Center for the Arts, San Francisco, CA
A Fantasy, Arena 1, Santa Monica, CA
2003
RETREAT, Peres Projects, Los Angeles, CA
Monograph
2017
John Kleckner: Years Disappear. Edited by Juerg Judin and Pay Matthis Karstens. Exh. cat. Galerie Judin, Berlin
Selected Exhibition Catalogues
2015
Viaggio in Sicilia: When the Landscape Listens. Edited by Valentina Bruschi. Exh. cat. Riso Museo d'Arte Contemporanea della Sicilia, Palermo
2013
Paper. Edited by Philippa Adams. Exh. cat. Saatchi Gallery, London
BERLIN.STATUS 2. Edited by Sven Drühl and Christoph Tannert. Exh. cat. Künstlerhaus Bethanien, Berlin. Bönen: Kettler
2011
BigMinis: Fetishes of Crisis. Edited by Alex Vaillant. Exh. cat. CAPC musée d'art contemporain de Bordeaux. Berlin: Sternberg Press
2010
Thrice Upon a Time. Edited by Richard Julin, Elisabeth Millqvist, Tessa Praun and Karin Thunberg. Exh. cat. Magasin III Museum & Foundation for Contemporary Art, Stockholm
2009
Compass in Hand: Selections from the Judith Rothschild Foundation Contemporary Drawings Collection. Edited by Christian Rattemeyer. Exh. cat. Museum of Modern Art, New York, NY
Opéra Rock. Edited by Alexis Vaillant. Exh. cat. CAPC musée d'art contemporain de Bordeaux. Berlin and New York: Sternberg Press
2008
Légende. Edited by Alexis Vaillant. Exh. cat. Domaine departemental Chamarande. Berlin and New York: Sternberg Press
2007
RAW: Among the Ruins. Edited by Lisette Smits and Alexis Vaillant. Exh. cat. Marres − Centre for Contemporary Culture. Rotterdam: Veenman
Destroy Athens: 1st Athens Biennial. Edited by Xenia Kalpaktsoglou, Poka-Yio and Augustine Zenakos. Exh. cat. 1st Athens Biennial. Athens: Futura
Selected Collections
Museum of Modern Art, New York, NY
Miettinen Collection, Helsinki and Berlin
Magasin III Museum & Foundation for Contemporary Art, Stockholm
DESTE Foundation for Contemporary Art, Athens
Saatchi Gallery, London
Olbricht Collection