Steve DiBenedetto, Alexander Ross, James Siena
Morphological Mutiny
2 May – 13 June 2009
---
Works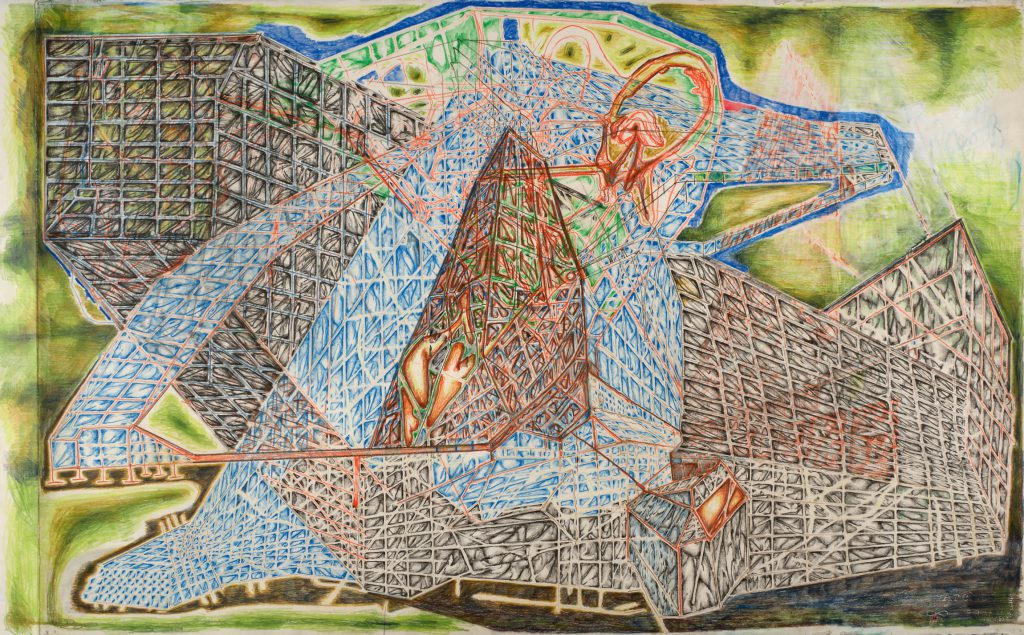 Steve DiBenedetto
Leviathan
2009
Colored pencil and acrylic on paper
66 × 106.7 cm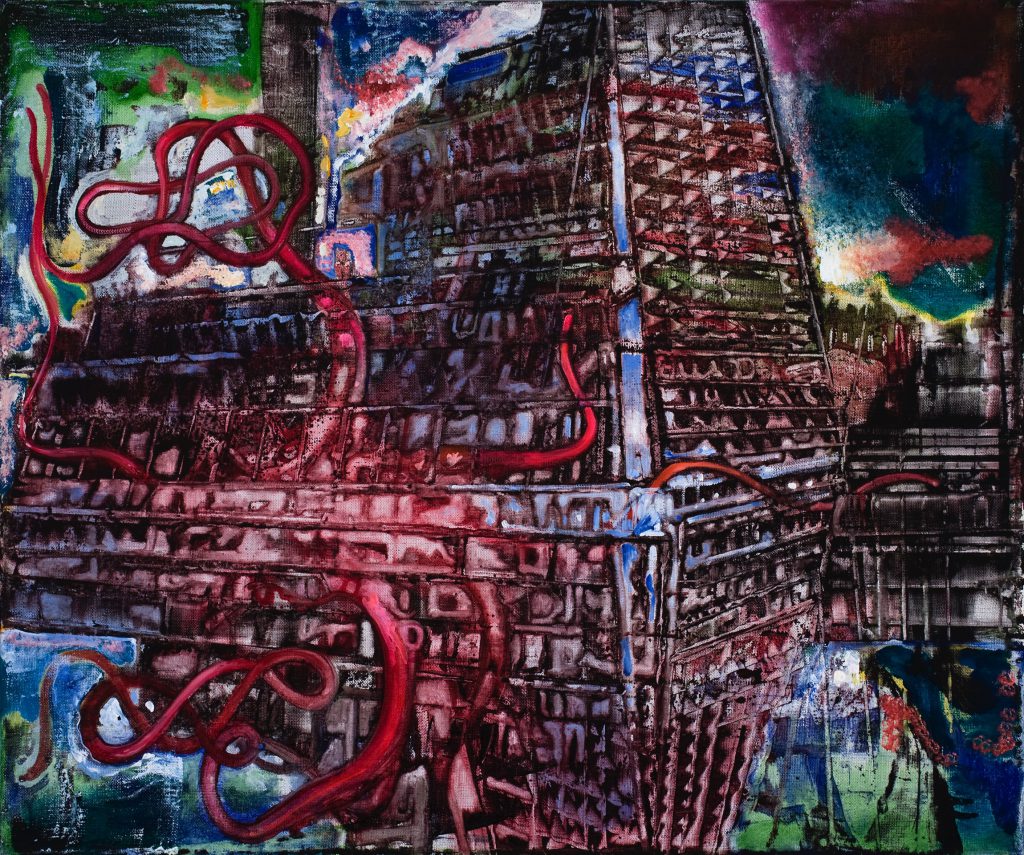 Steve DiBenedetto
Reflection
2008
Oil on canvas
50.8 × 61 cm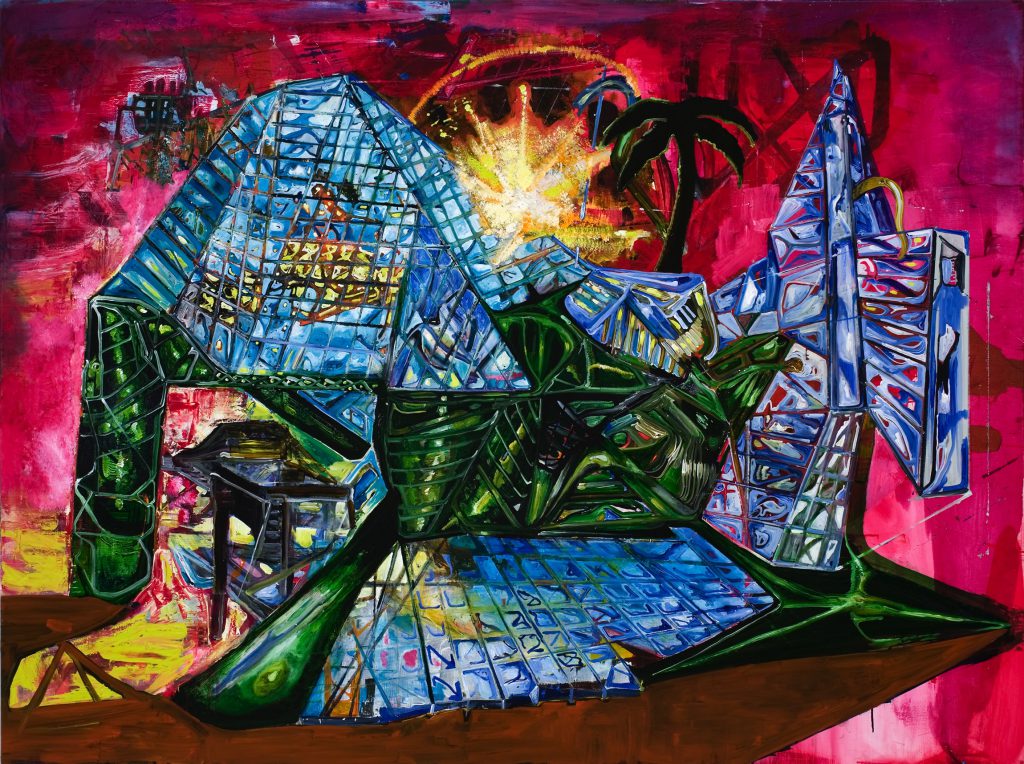 Steve DiBenedetto
Casa Amnesia
2008
Oil on canvas
137.8 × 182.9 cm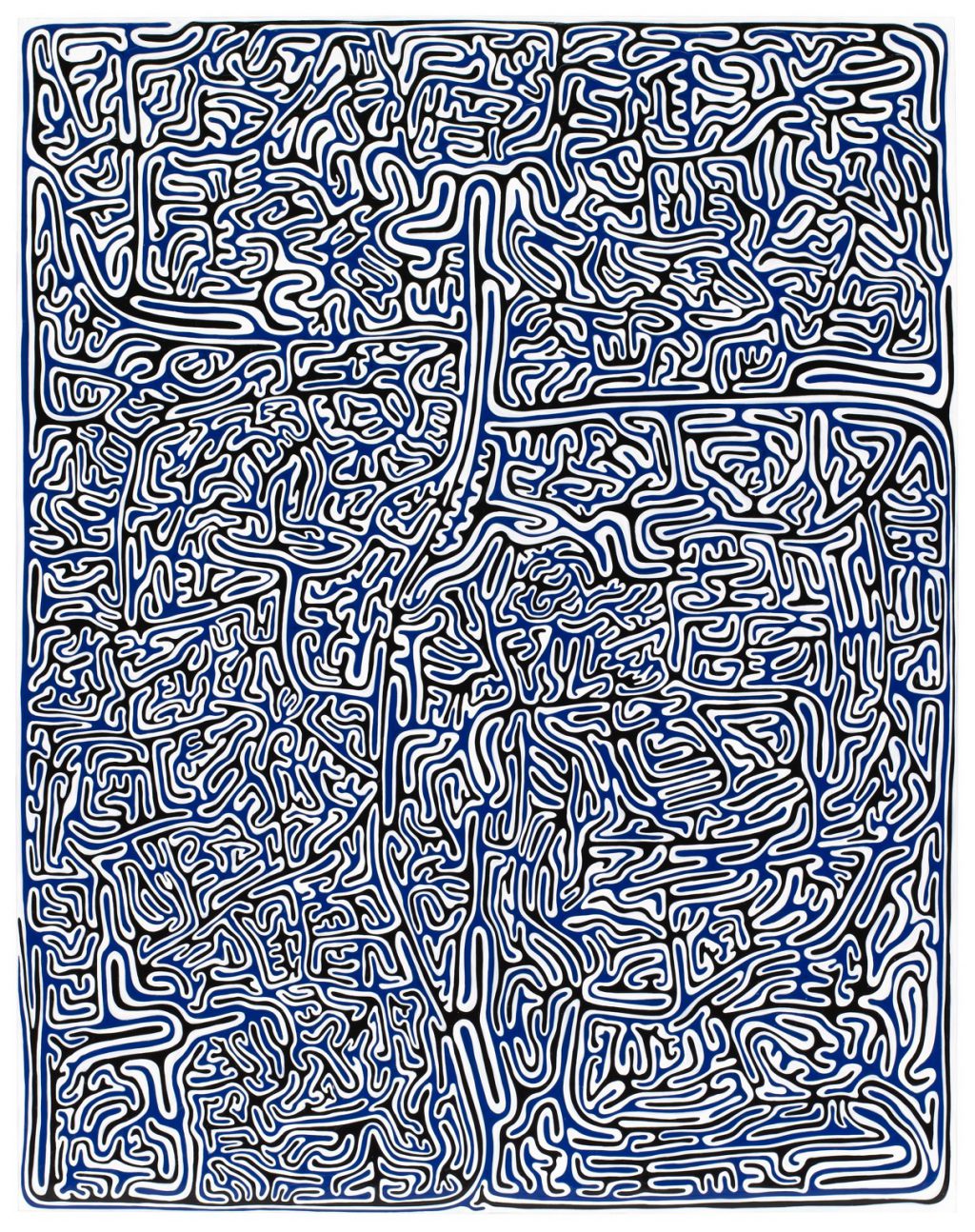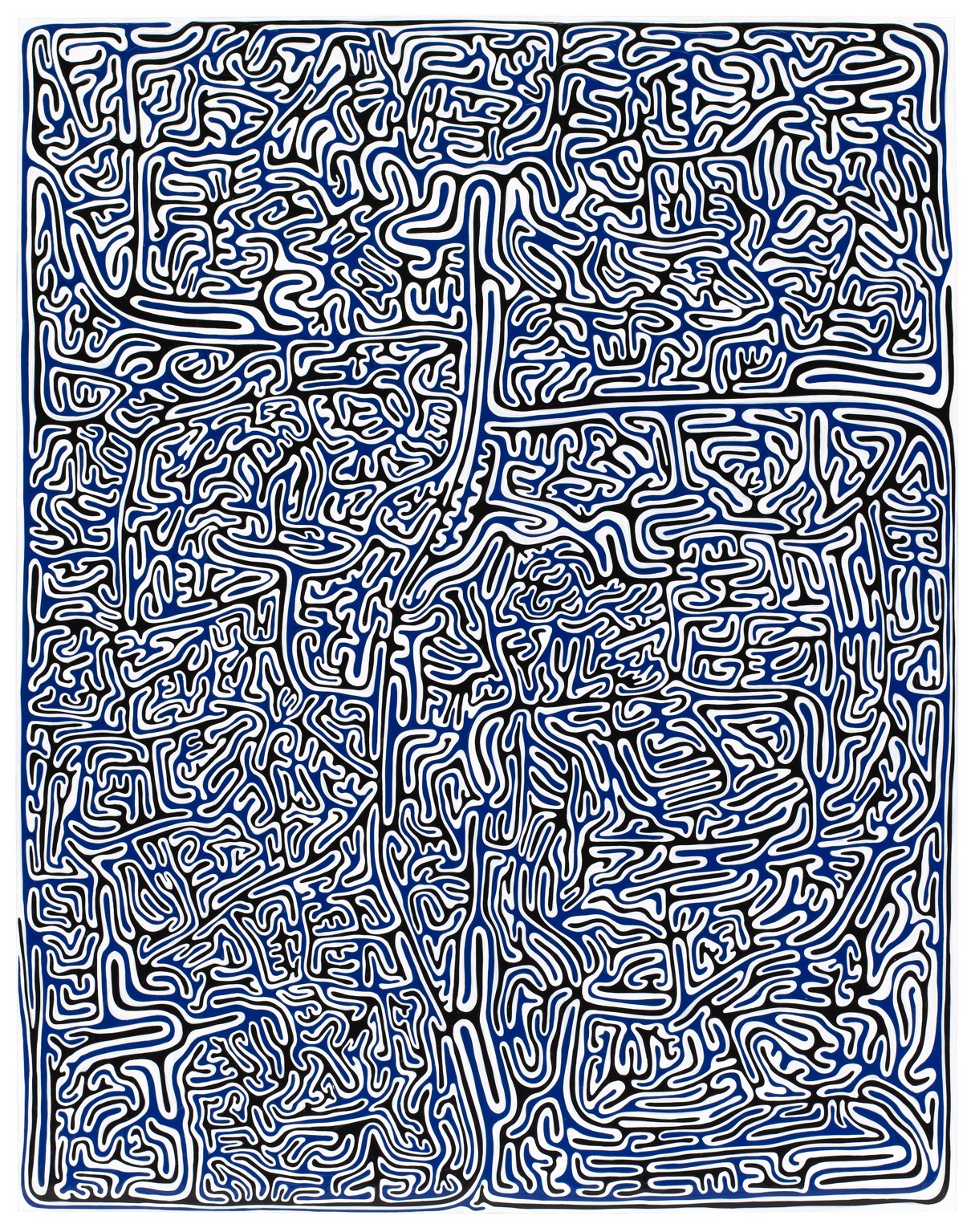 James Siena
Two Scrambled Combs
2008
Enamel on aluminium
48.9 × 38.4 cm
Courtesy of Pace Wildenstein, New York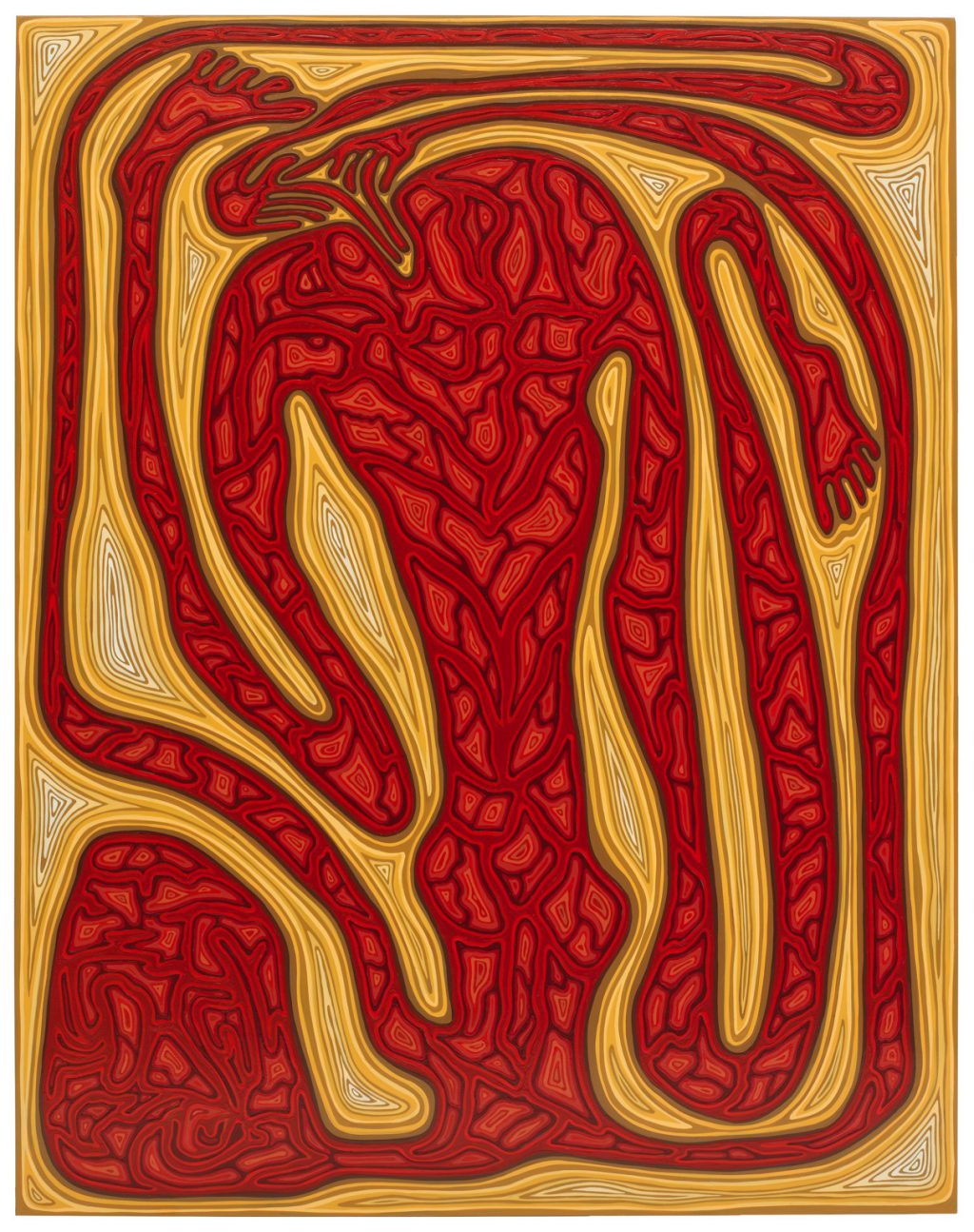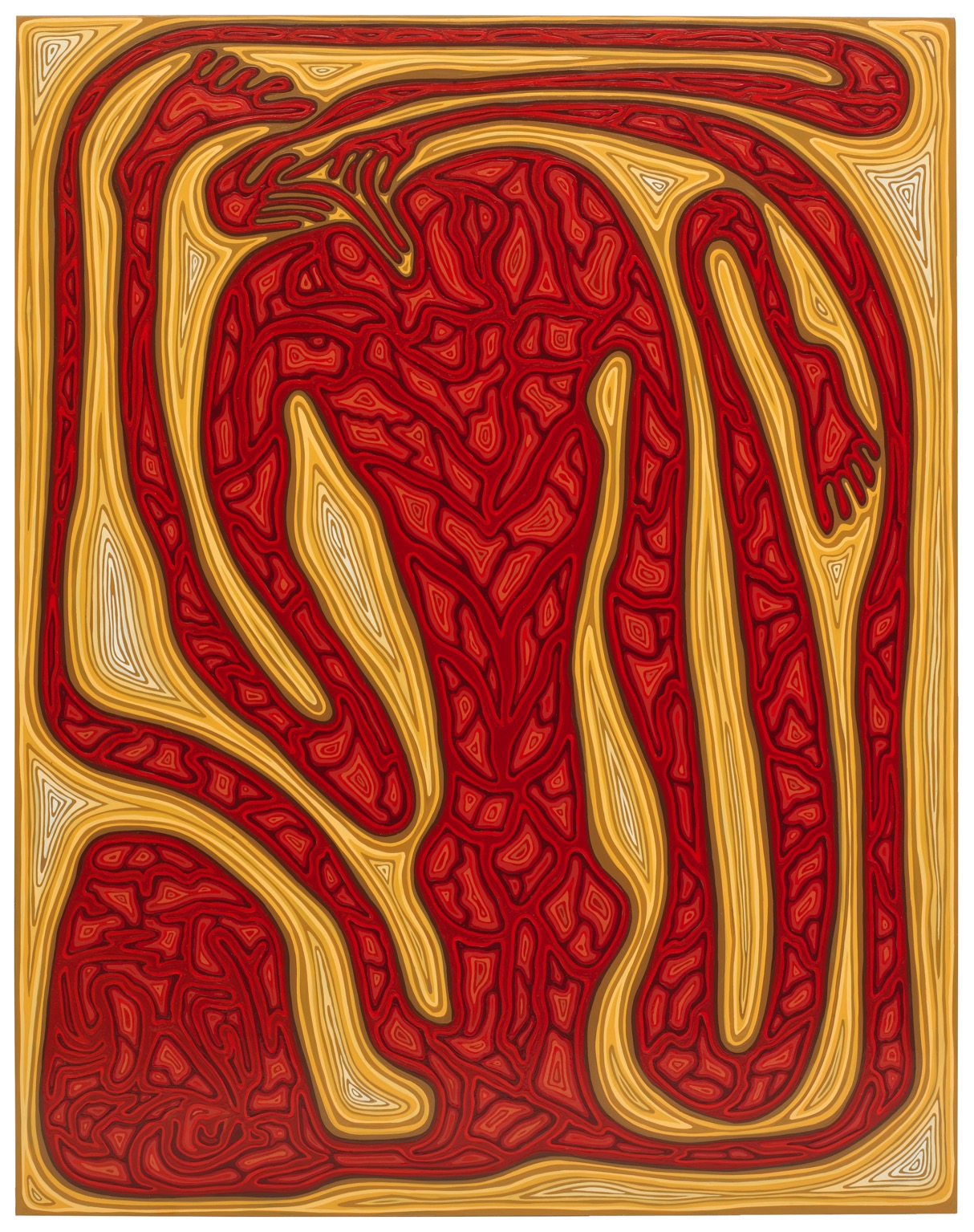 James Siena
Untitled (First Triange Painting)
2009
Enamel on aluminium
23.7 × 19.2 cm
Courtesy of Pace Wildenstein, New York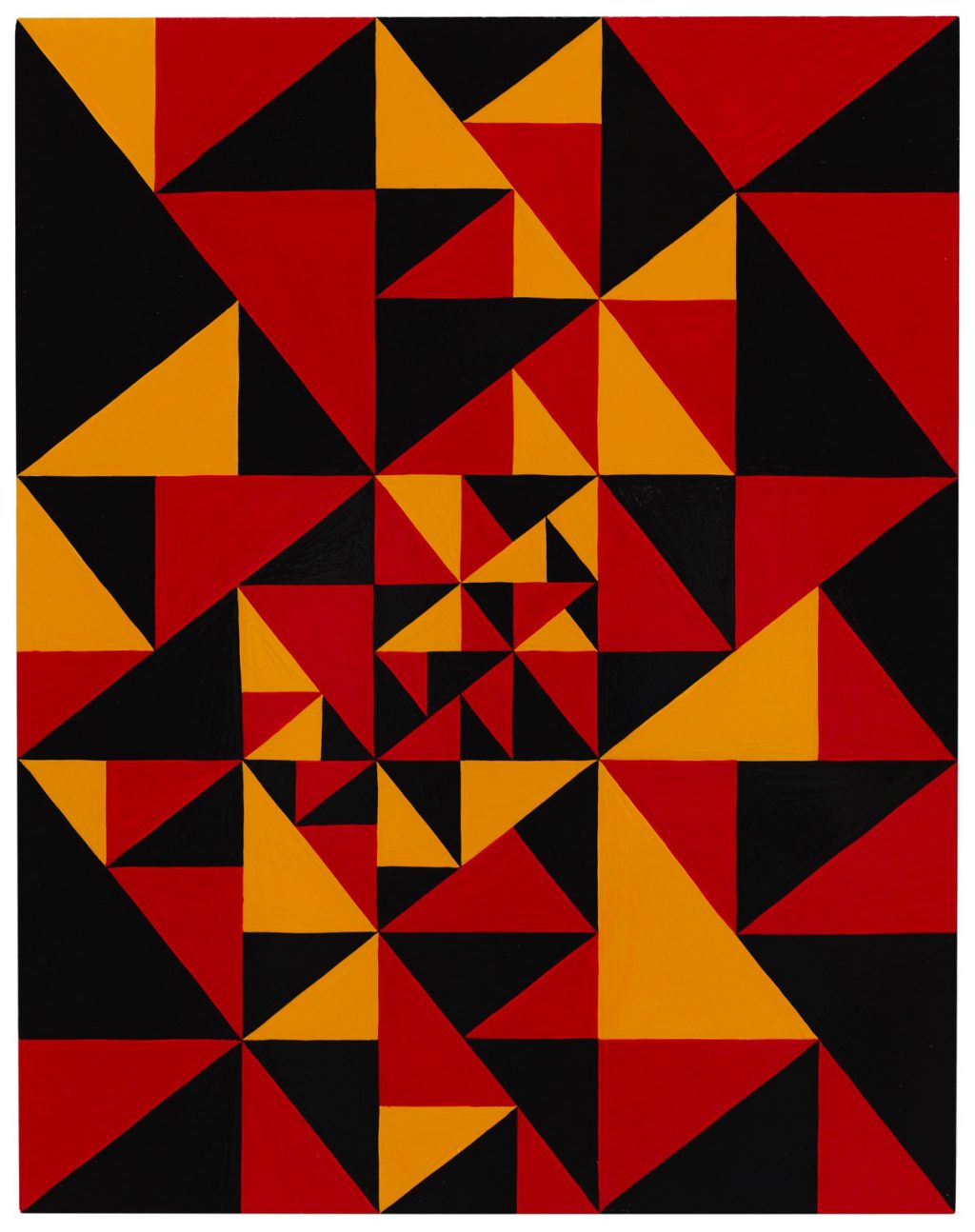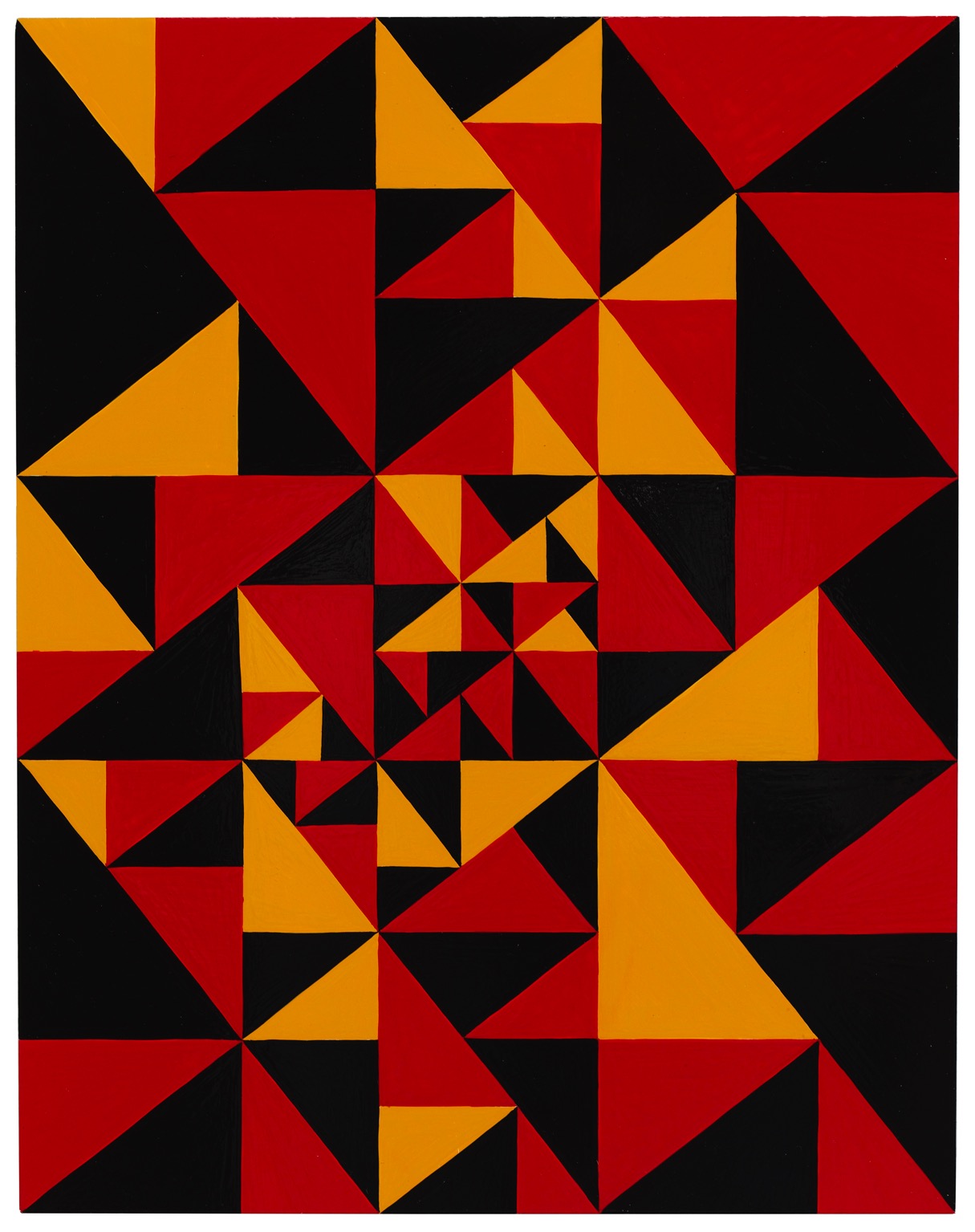 James Siena
Untitled (First Triange Painting)
2009
Enamel on aluminium
23.7 × 19.2 cm
Courtesy of Pace Wildenstein, New York
Show more works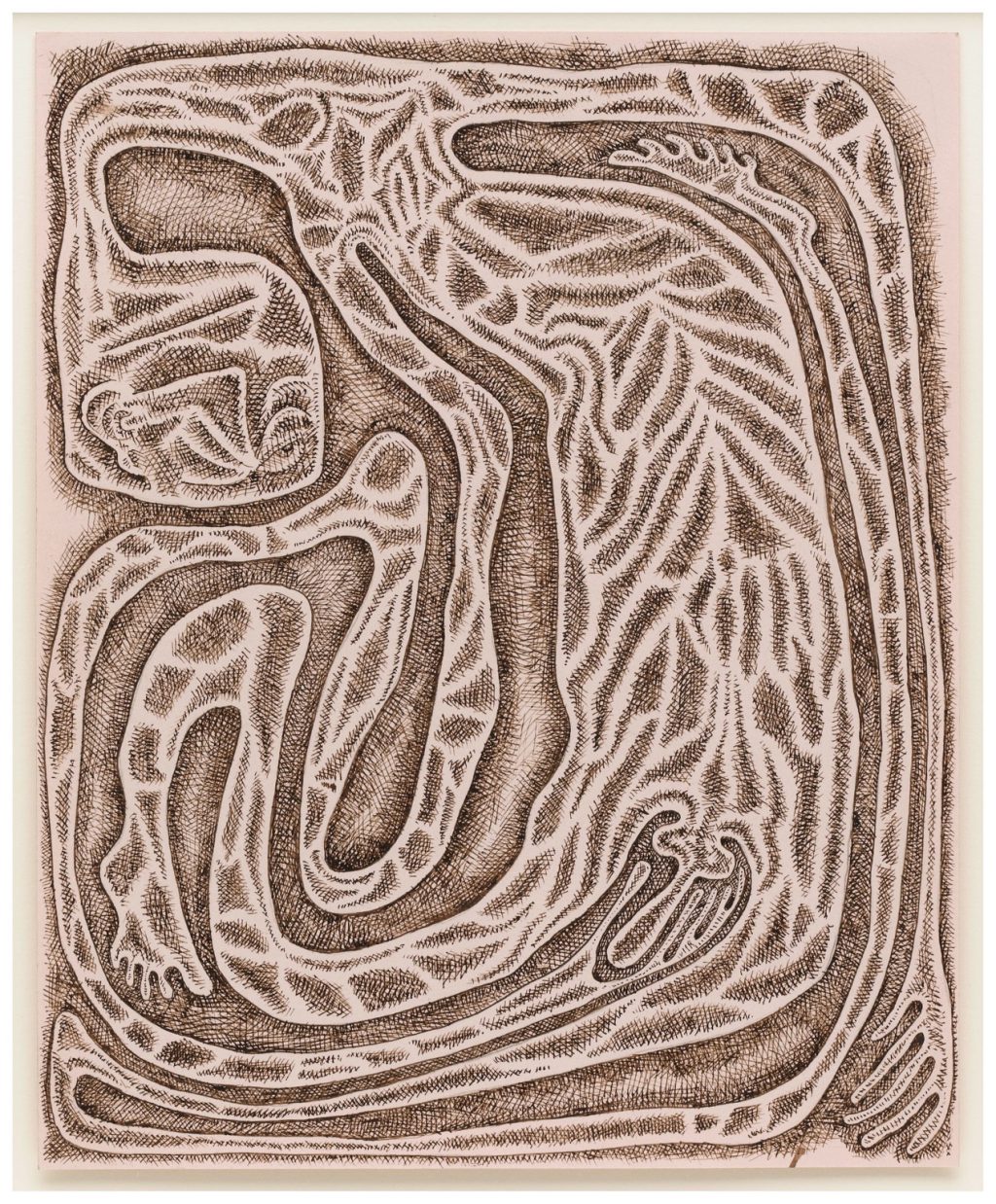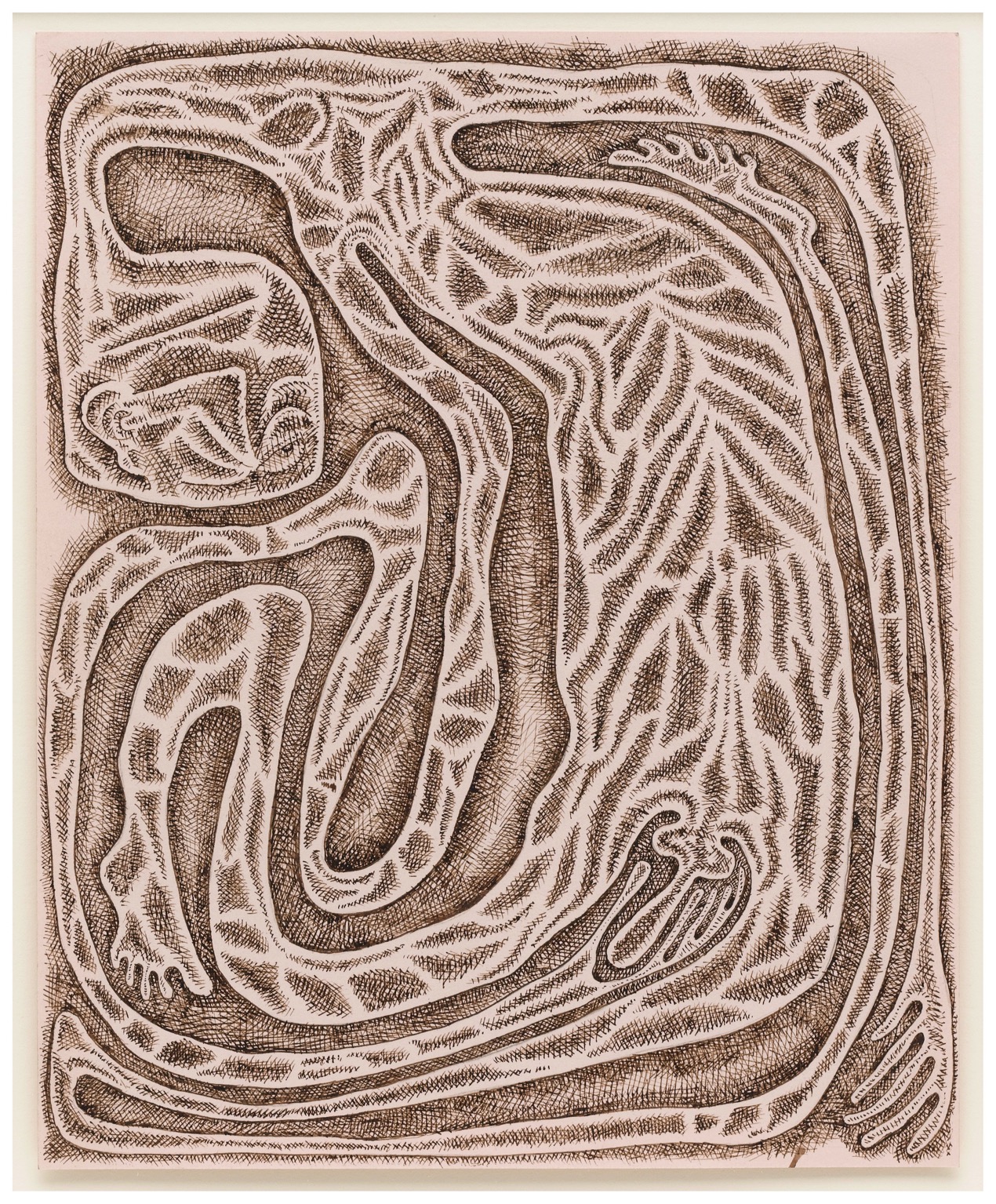 James Siena
Flat Battered Boy
2008
Ink on paper
20.3 × 16.5 cm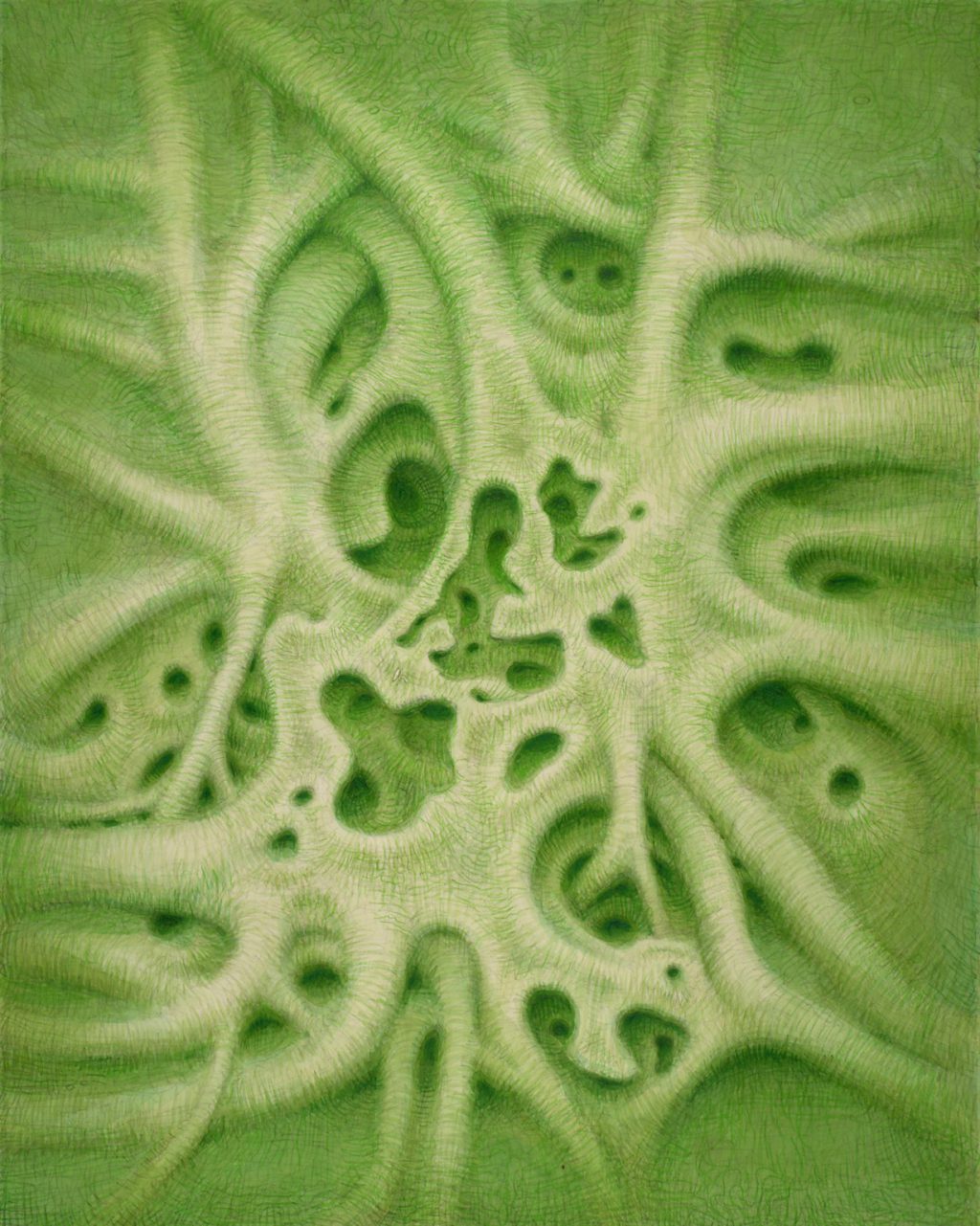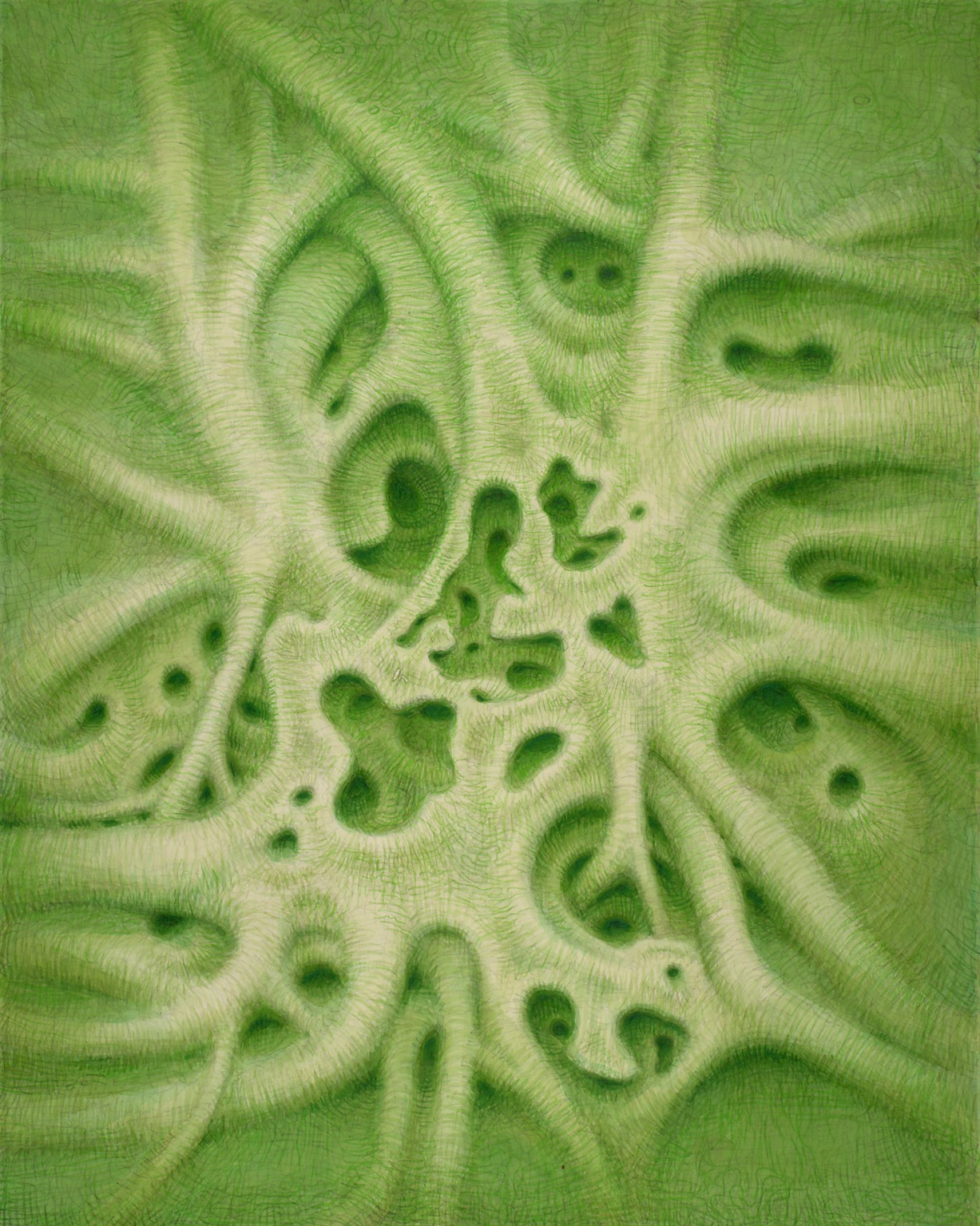 Alexander RossAlexander Ross
Untitled
2009
Ink, colored pencil and graphite on paper
71.1 × 57.2 cm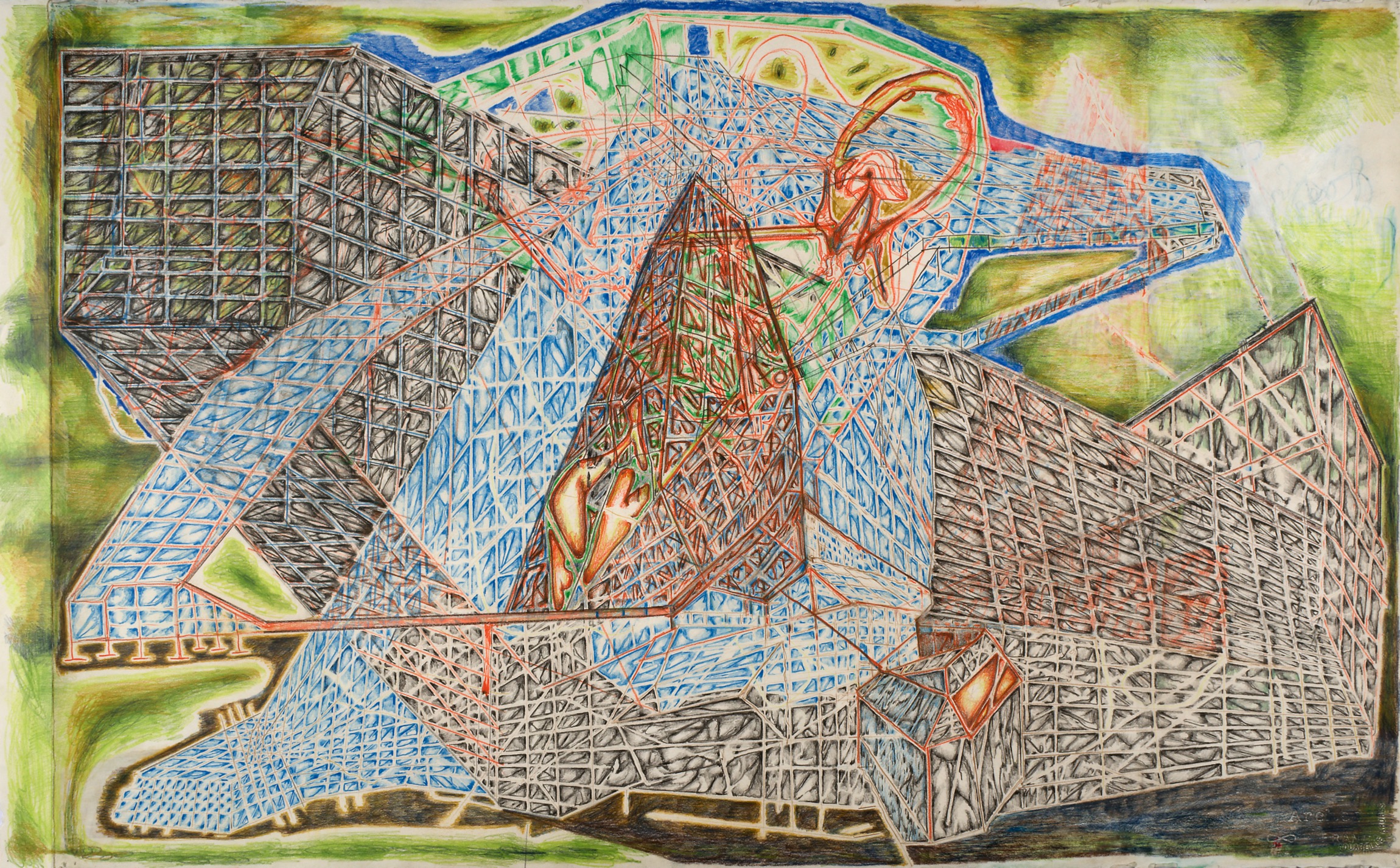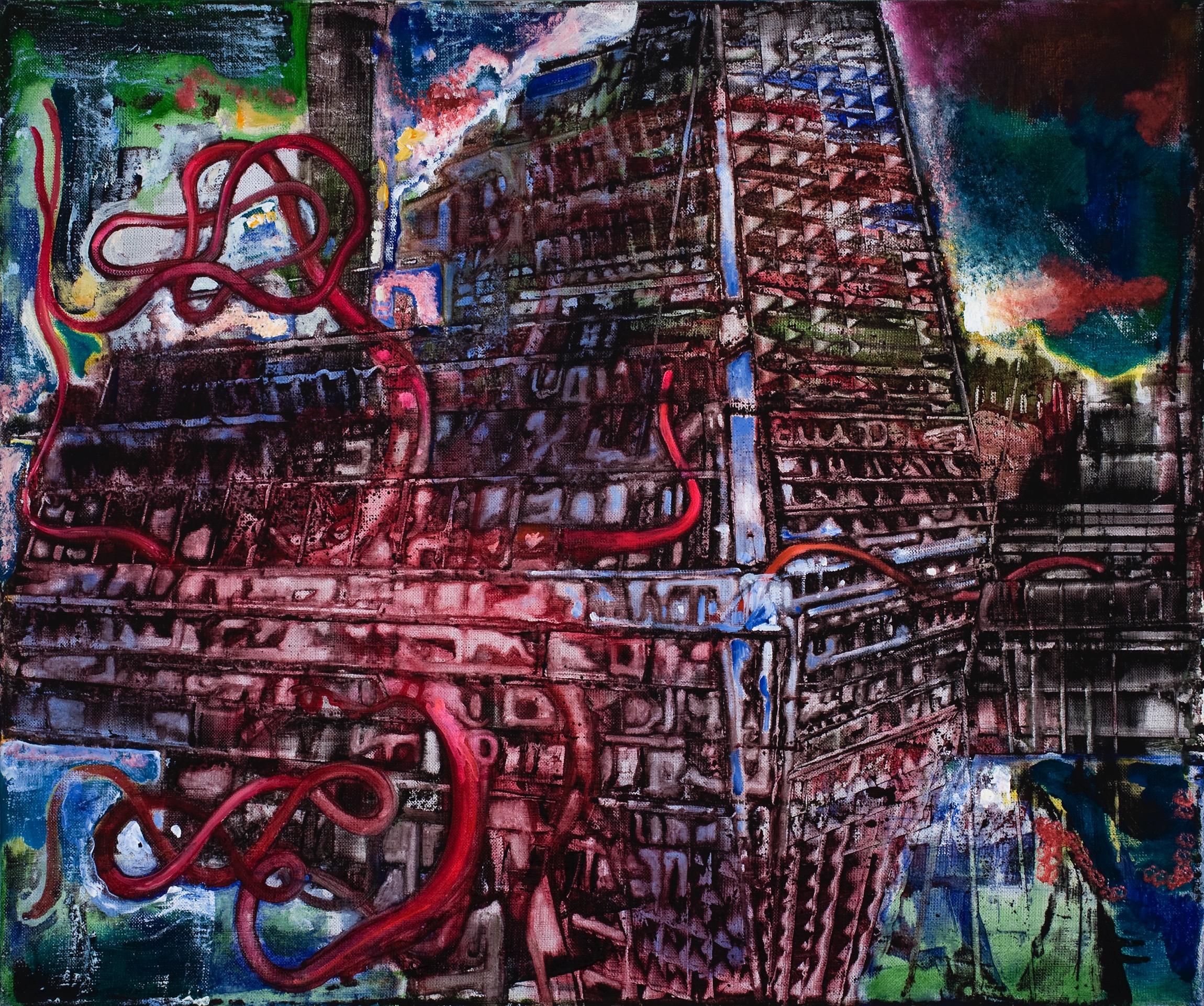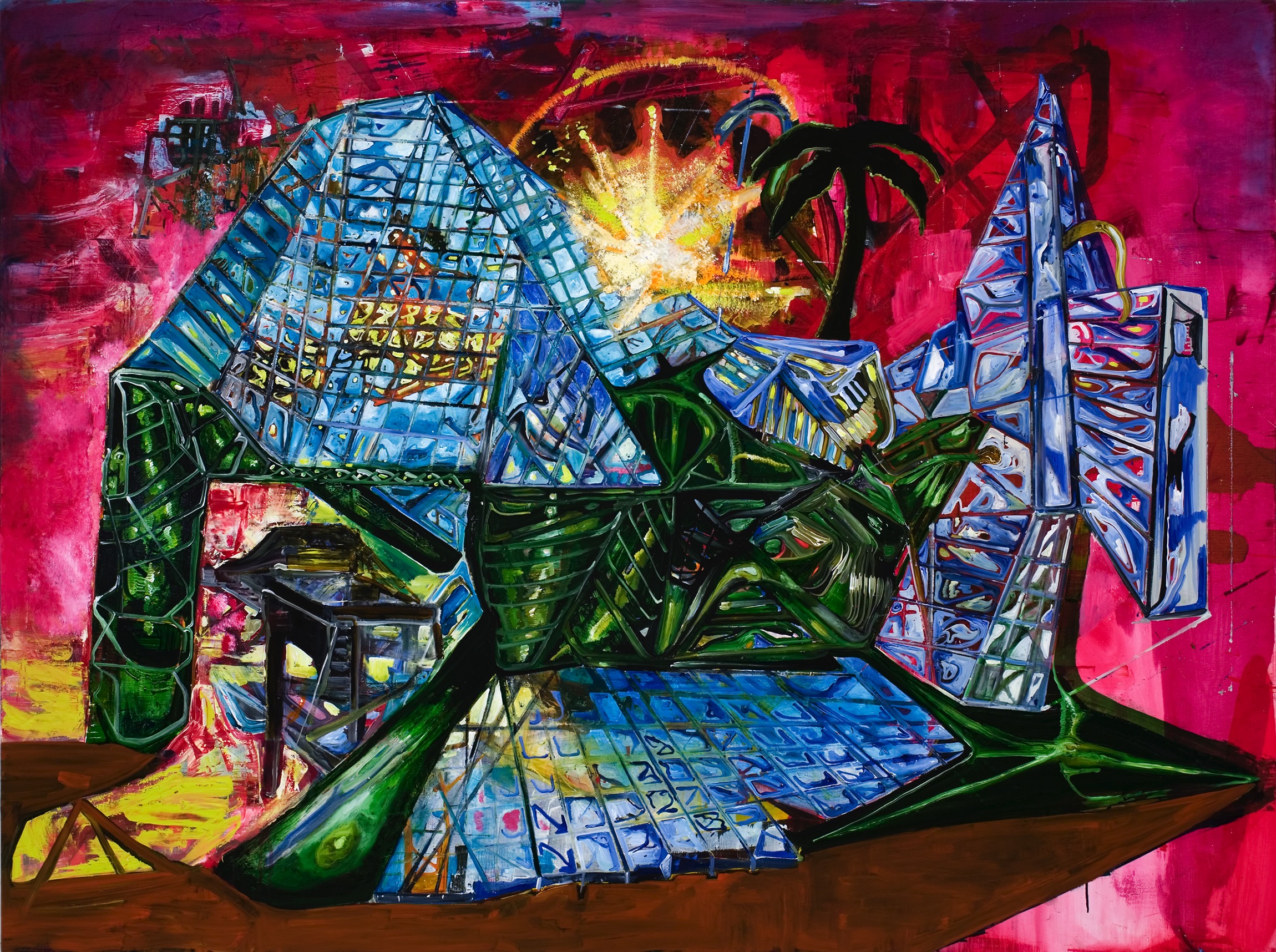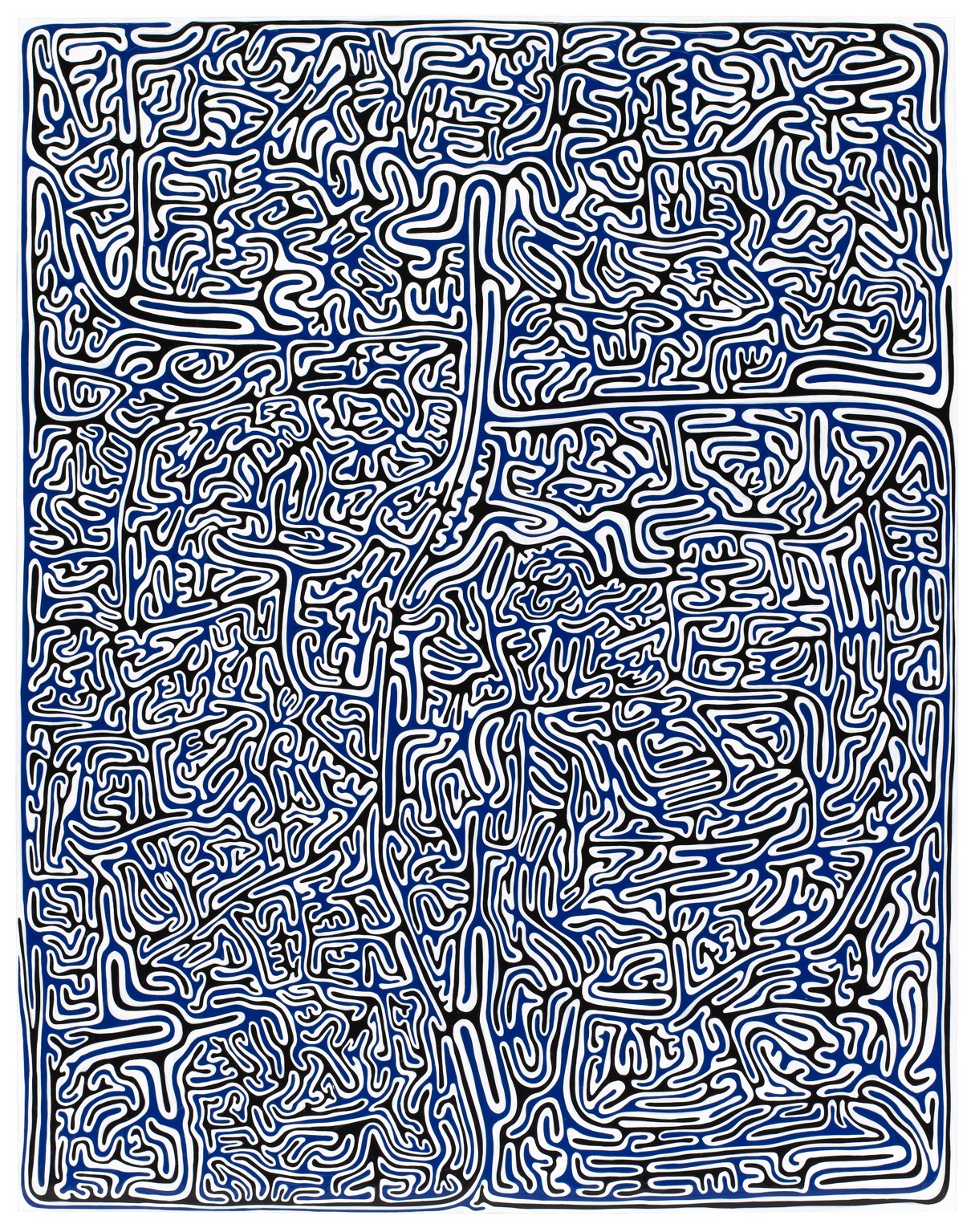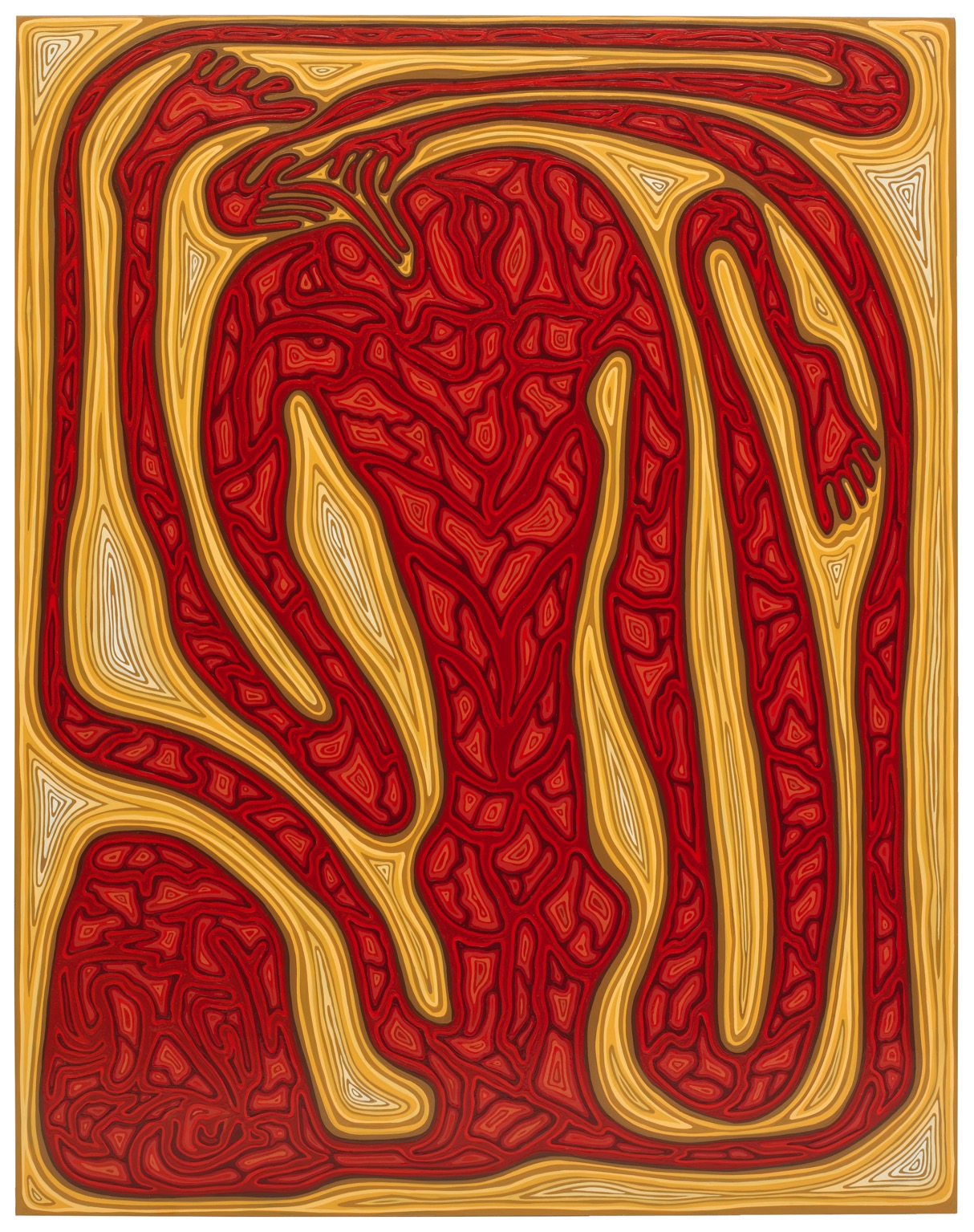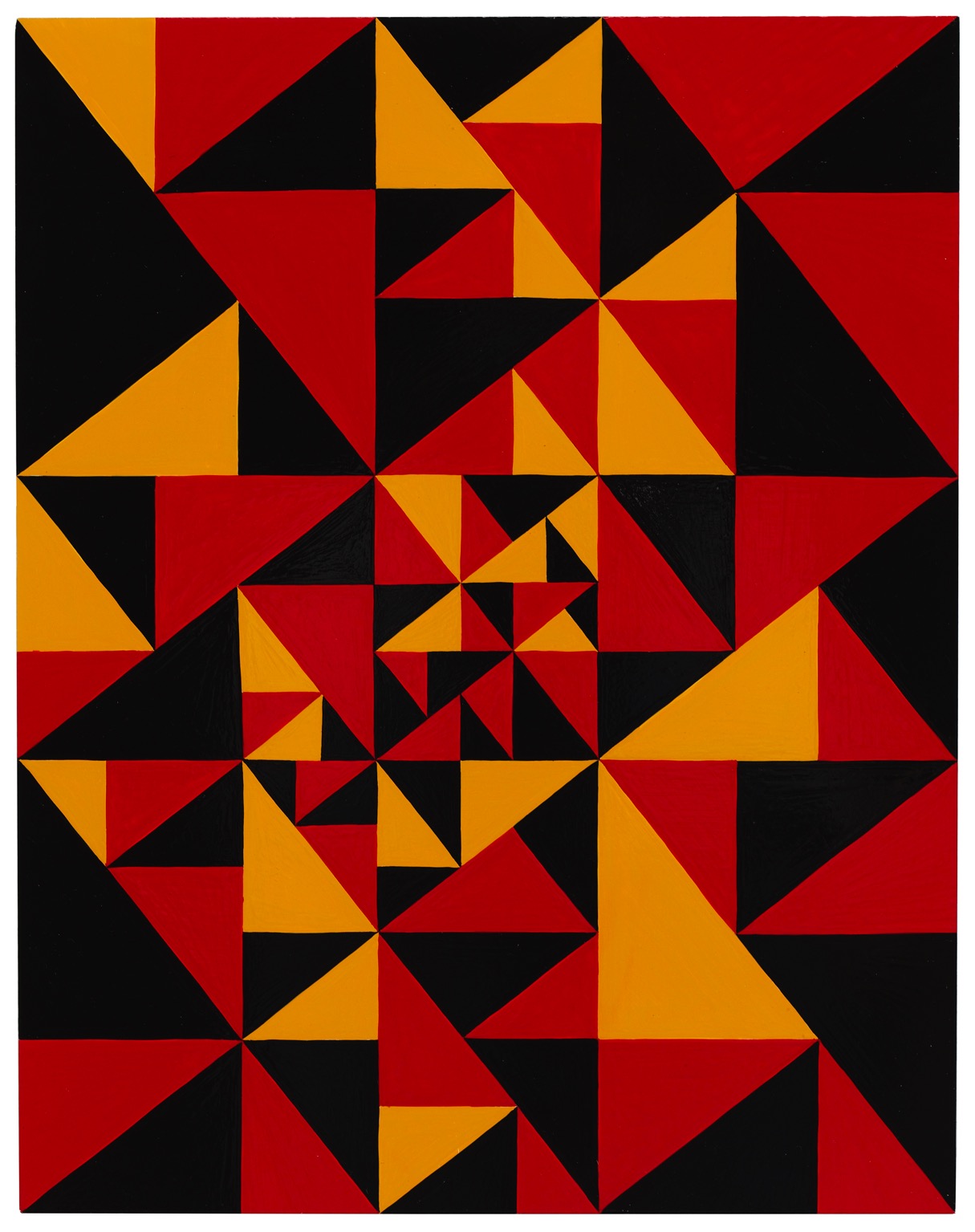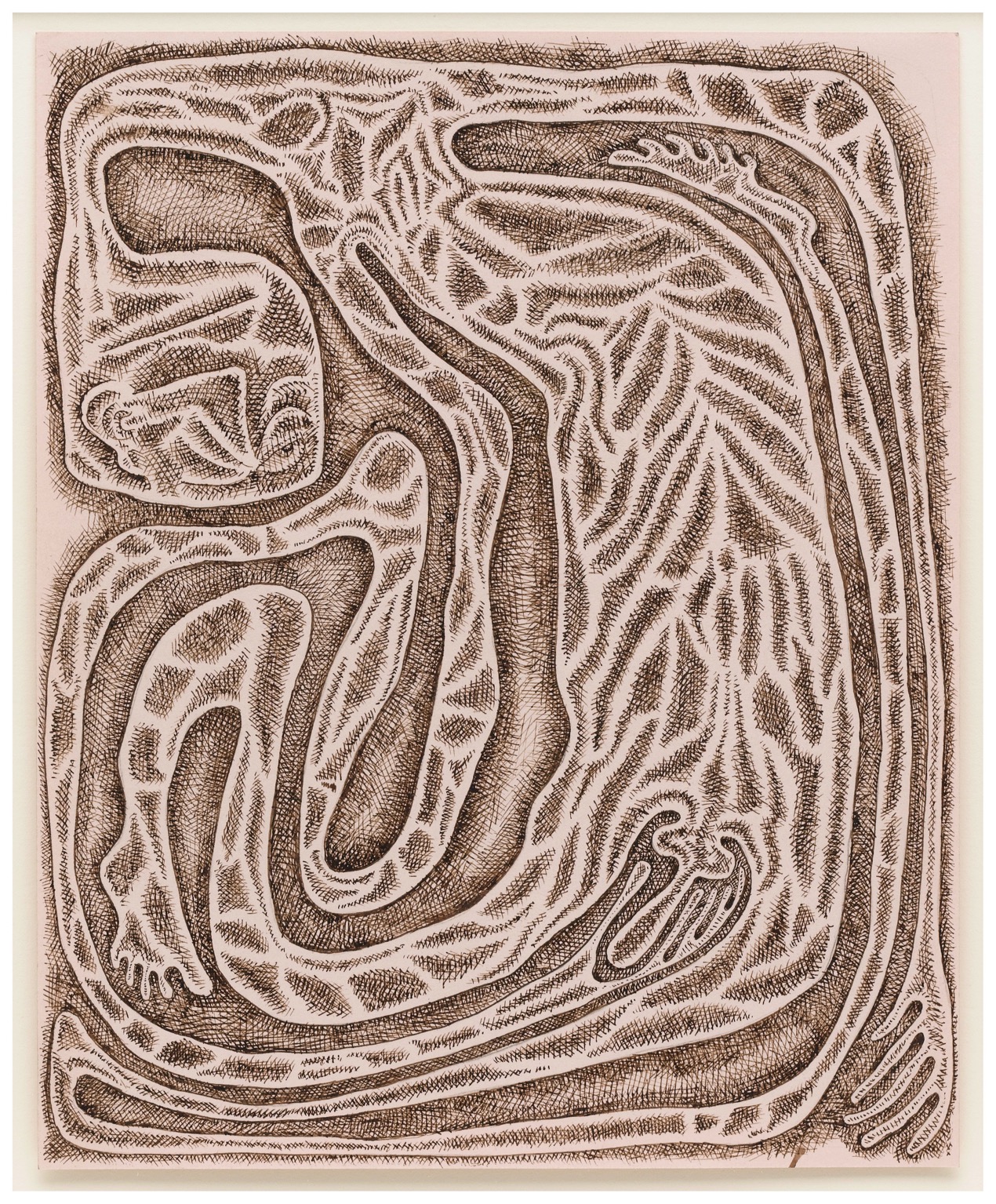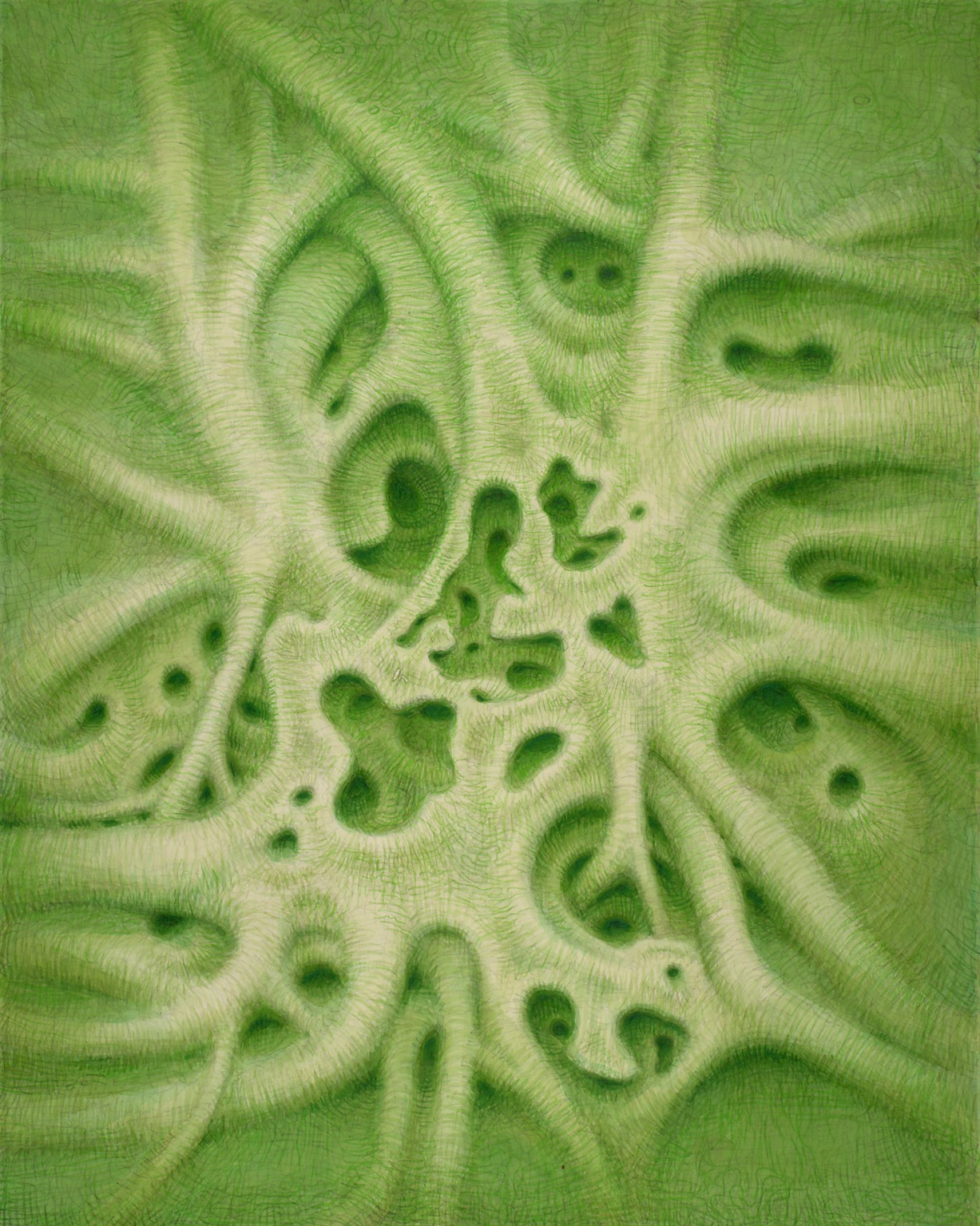 ---
About
Galerie Nolan Judin is pleased to present Morphological Mutiny, an exhibition of recent drawings, paintings and collage by Steve DiBenedetto, Alexander Ross and James Siena; three American artists living and working in New York whose work has evolved, in part, from a series of experimental exchanges with one another into a dia-logue about process, material and technique.
DiBenedetto, Ross and Siena are inventors of otherworldly hyperspaces whose laws are governed by specific internal logic systems. What ties the work together is the surprising pleasure that each artist takes in breaking down his self-imposed parame-ters. As acts of morphological mutiny, or rebellions of form and structure, the works' growth and decay explain the life cycle of worlds run by digits, measurements and technology. If the works were placed along a barometer measuring structural integrity, James Siena and Steve DiBenedetto would occupy opposite extremes, with Ross vacillating in the middle.
James Siena employs the mathematical laws of algorithms to predetermine the shape, color, and placement of his forms, which he calls "image-structures." His tight moves feel like Escher tessellations, but have recently found release in figurative experimen-tation as seen in the outline of a woman in Flat Red Girl, or the suggestion of a face in Decaying Old Man.
Alexander Ross creates green-blue hyperspaces informed by microbiology. His alien occupants and monstrous blobs are figures inspired by observations that he makes through the lens of a microscope. Ross short-circuits his biology-based systems by distorting and enhancing that which he sees—sometimes translating his observations into clay macquettes which he will photograph, manipulate on Photoshop, and print out to use as a collage elements for his works on paper.
Steve DiBenedetto is the wiliest of the three, resisting adherence to a single system of looking or creating. Instead, his subjects, taken from the journals of philosophers and inventors and architects are his control. The Octopus, The Helicopter and The Glass Tower emerge and evaporate in each work, their physical and psychological engage-ment denoted by their location within the composition. In this recent work, The Glass Tower has absorbed the octopus before self-imploding. DiBenedetto's mutiny is in his treatment of his subjects, which he renders in an unruly painterly technique that is on a constant quest to push the boundaries of what is considered painting to its utmost extremes.

Continue reading
James Siena (b. 1957, California) received his BFA from Cornell University in 1979. Siena's work has been featured in of over 55 group exhibitions, including the 2004 Whitney Museum of American Art Biennial. The recipient of multiple honors and awards, Siena has received an Award in Art from the American Academy of Arts and Letters, New York (2000); the Louis Comfort Tiffany Foundation Biennial Com-petition Award (1999); and The New York Foundation for the Arts Fellowship in Pain-ting (1994). His work can be found in numerous public collections including the Des Moines Art Center, Iowa; Herbert F. Johnson Museum of Art, Cornell University, Ithaca, NY; Museum of Fine Art, Boston; The Museum of Modern Art, New York; the Philip Morris Collection, New York; San Francisco Museum of Modern Art, San Fran-cisco; UCLA Hammer Museum, Los Angeles; and the Whitney Museum of American Art, New York. Siena completed an artist-in-residency program at Yaddo in 2004, and recently was elected a Member of Yaddo.
Alexander Ross (b. 1960, Colorado) earned his B.F.A. from Massachusetts Col-lege of Art in 1983. He has received the Lewis Comfort Tiffany Foundation Award (2004), the John Simon Guggenheim Memorial Foundation Fellowship (2003), and the Philip Morris Juror's Merit Award for New American Talent (1997). His works have been exhibited in museums and galleries worldwide since in the mid 1990s, including an eight year survey at The Contemporary Art Museum in St. Louis (2008), Remote Viewing at the Whitney Museum of American Art (2005), SITE Santa Fe, NM (2004), The Elizabeth Foundation for the Arts, NY (2007); The Columbus Museum of Art, OH (2007); The Frances Young Tang Teaching Museum and Art Gallery, Skidmore College, NY (2006); The American Academy of Arts and Letters, NY (2002); Museo de Arte Moderno, Mexico City (2001); PS1 Contemporary Art Center, Long Island Ci-ty, NY (2000); and SEAD Gallery, Antwerp, Belgium (1998).
Steve DiBenedetto (b. 1958, New York City) earned his bachelors degree from the Parsons School of Design in 1980. DiBenedetto has received the Louis Comfort Tiffany Foundation Award (2002), the Rosenthal Award from the American Academy of Arts and Letters (2003), and the Guggenheim Fellowship Award (2003). His work has been featured in numerous museum exhibitions, including a 20-year retrospective at The University of SUNY, Albany, NY (2008); Remote Viewing at The Whitney Museum of Art, NY (2005); Form and Story: Narration in Recent Painting, University of Richmond Museums, Richmond, VA (2009); P.S. 1 Contemporary Art Center, Long Island City (2004); MassArt, Boston (2004); American Academy of Arts and Letters, New York (2003); Sammlung Rolf Ricke, Neuen Museum, Nurnberg, Germany (2002); Rosenwald-Wolf Gallery, The University of the Arts, Philadelphia (2002); The Aldrich Museum of Contemporary Art, Ridgefield, CT (2001); Le Consortium Collection, Centre Georges Pompidou, Paris (1998); The Museum of Contemporary Art, Geneva (1994); FRAC Nord-Pas-De-Calais, Lille (1993); and The New Museum of Contemporary Art, New York (1989). DiBenedetto has taught at numerous institutions throughout the United States, including Rutgers University (2002-05), Cooper Union (2002-04), Columbia University (2001-02), and The School of Visual Arts (1993-99)