Hortensia Mi Kafchin
Death Is Not a Piece of Cake
15 February – 11 April 2020
---
Works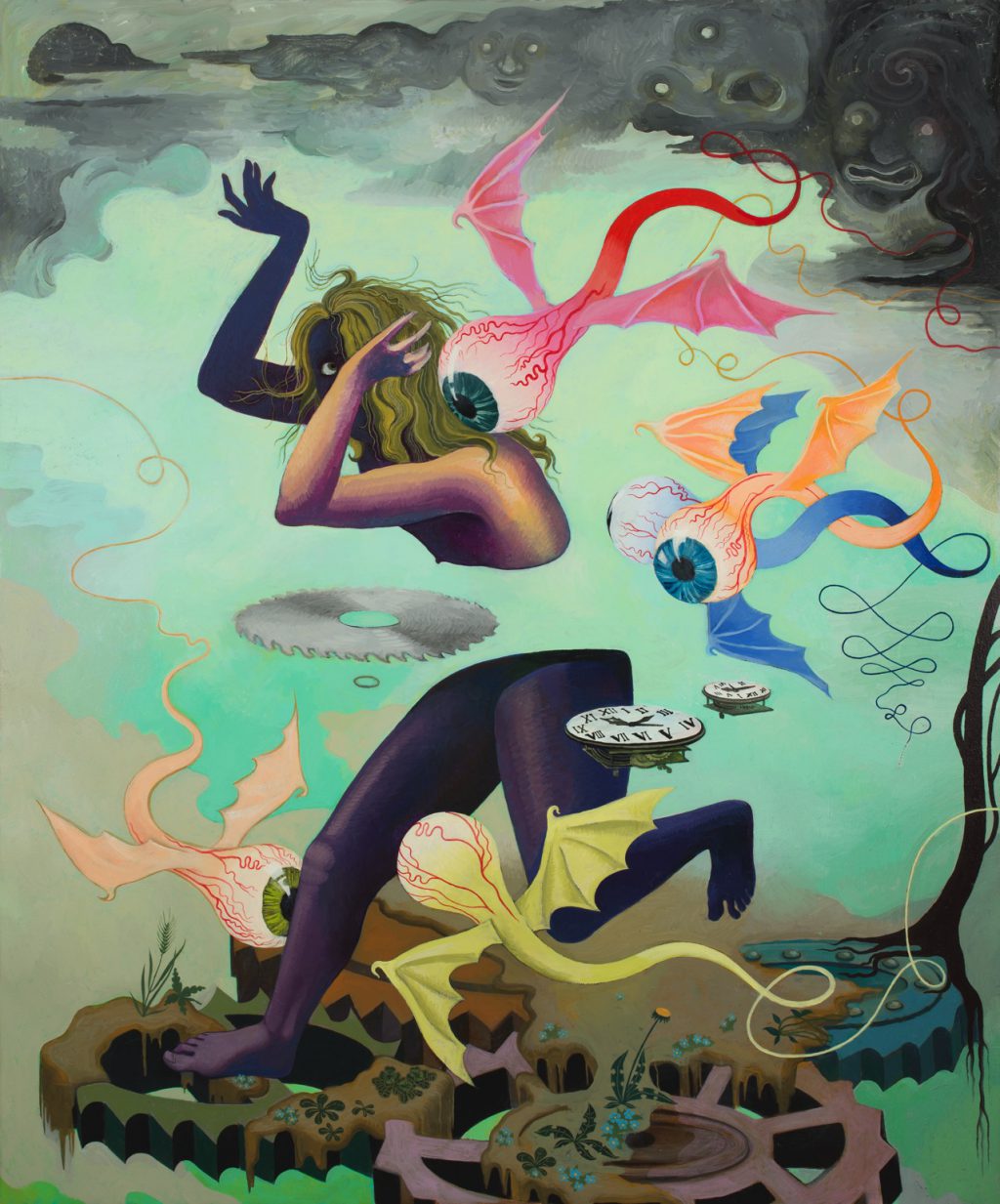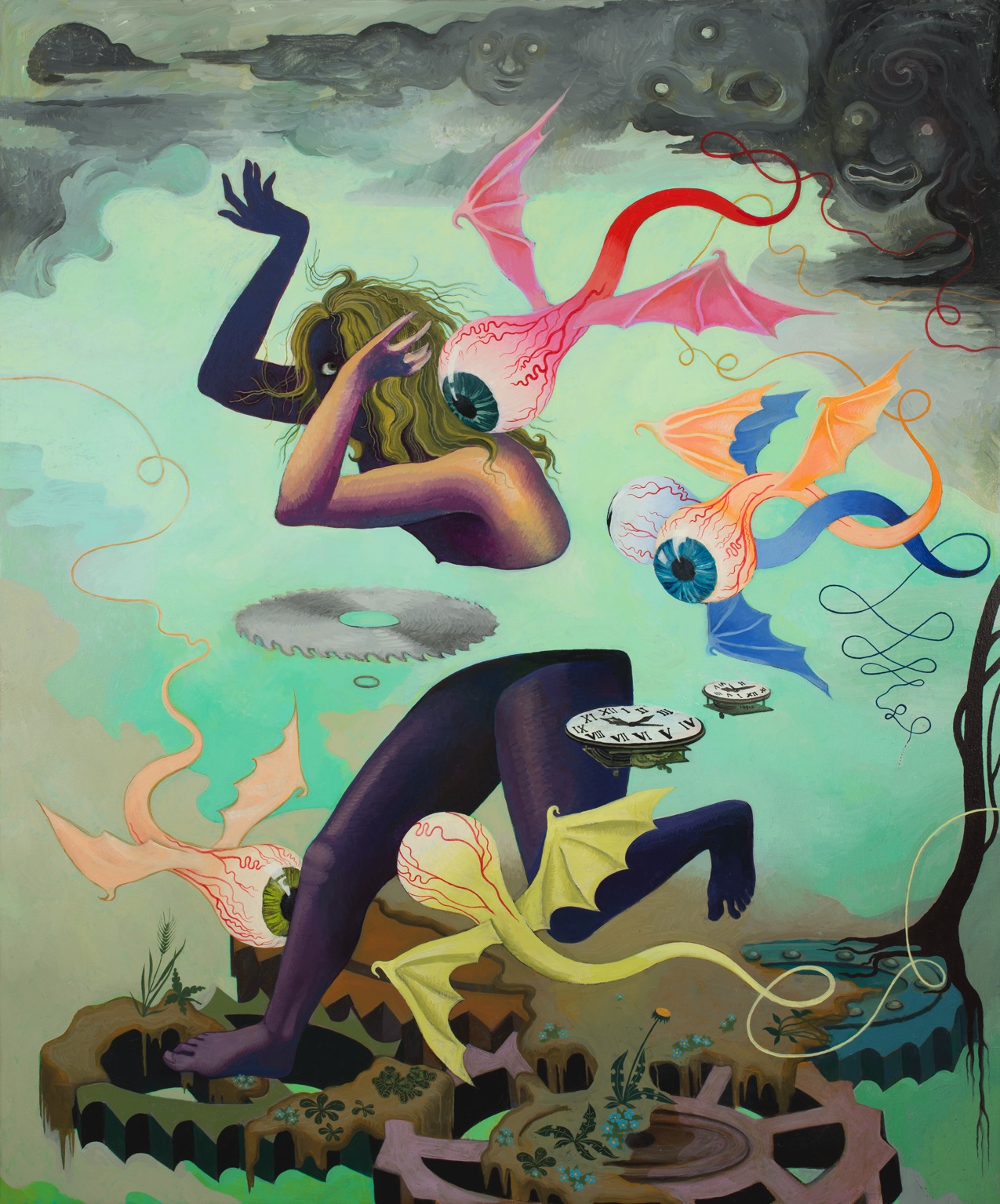 Social Anxiety
2019
Oil on canvas
190.2 × 158.3 cm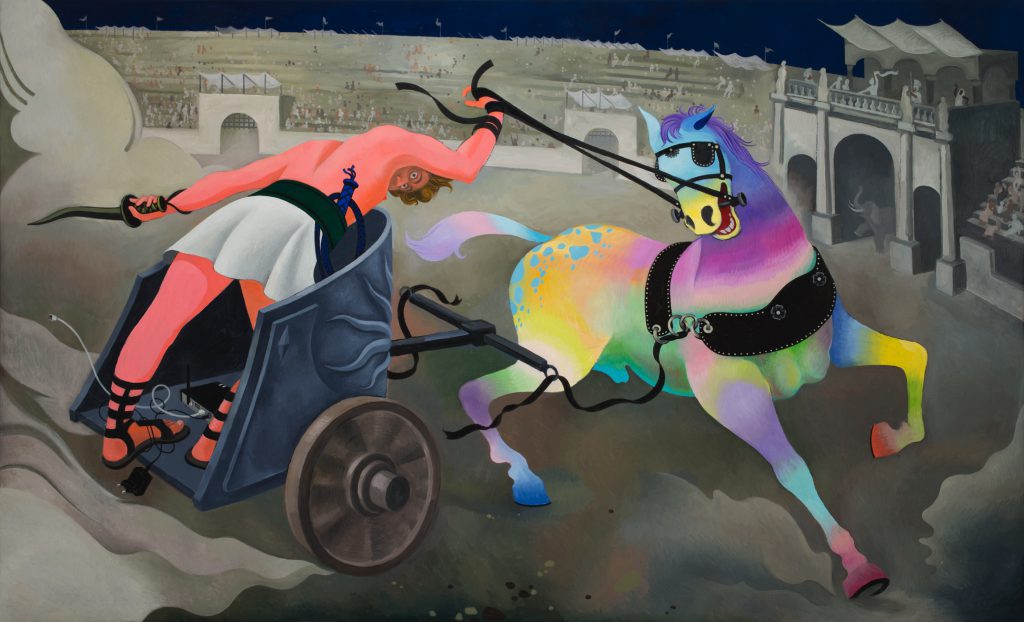 Elagabalus' Lover
2020
Oil on canvas
194.2 × 318.5 cm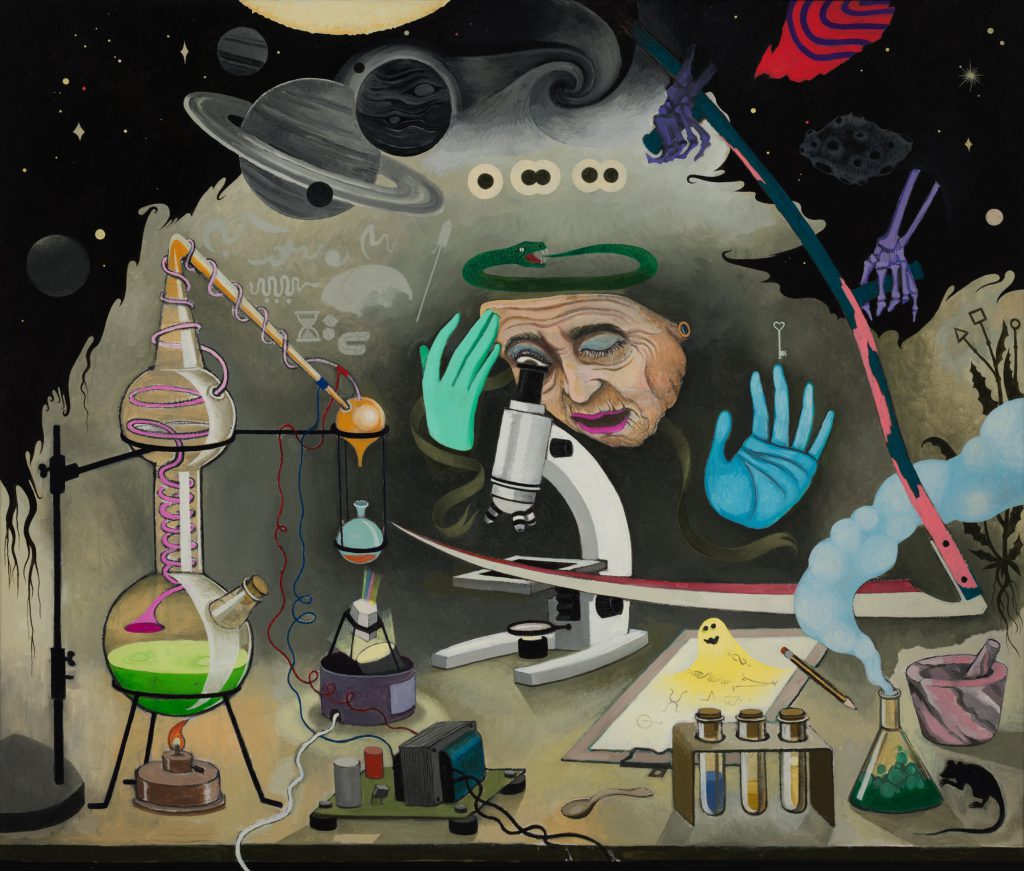 Ana Aslan
2020
Oil on canvas
168.2 × 197.6 cm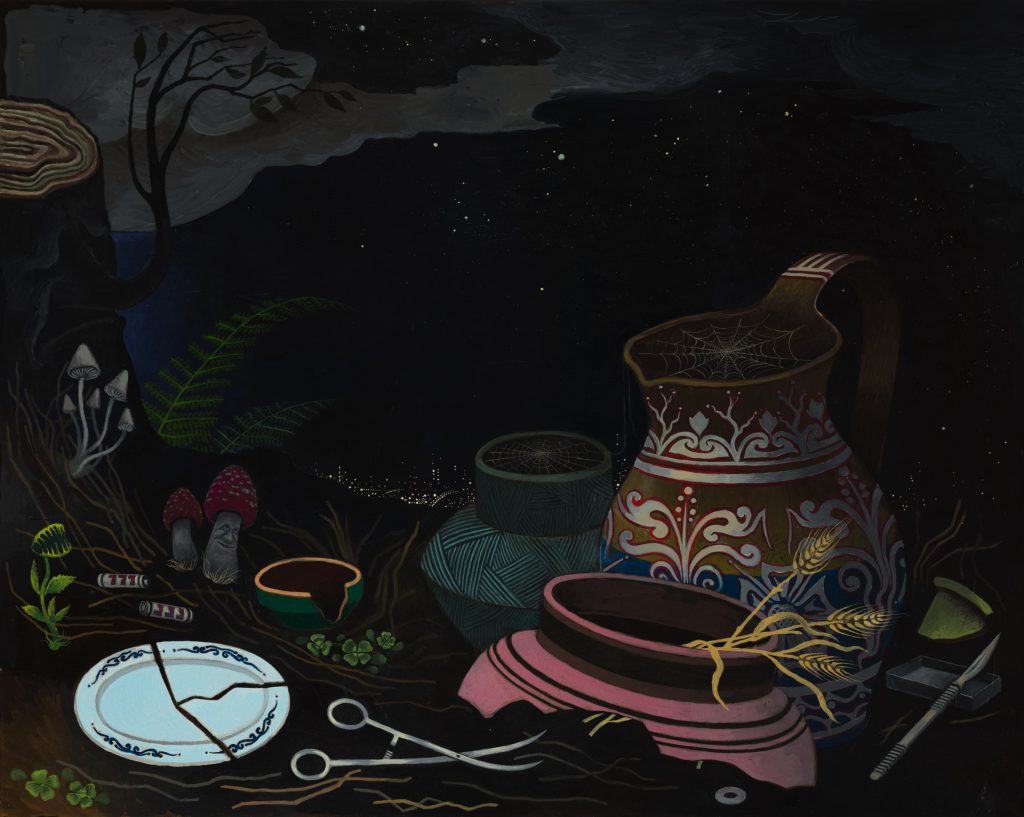 L.A. Still Life
2020
Oil on canvas
80 × 100.2 cm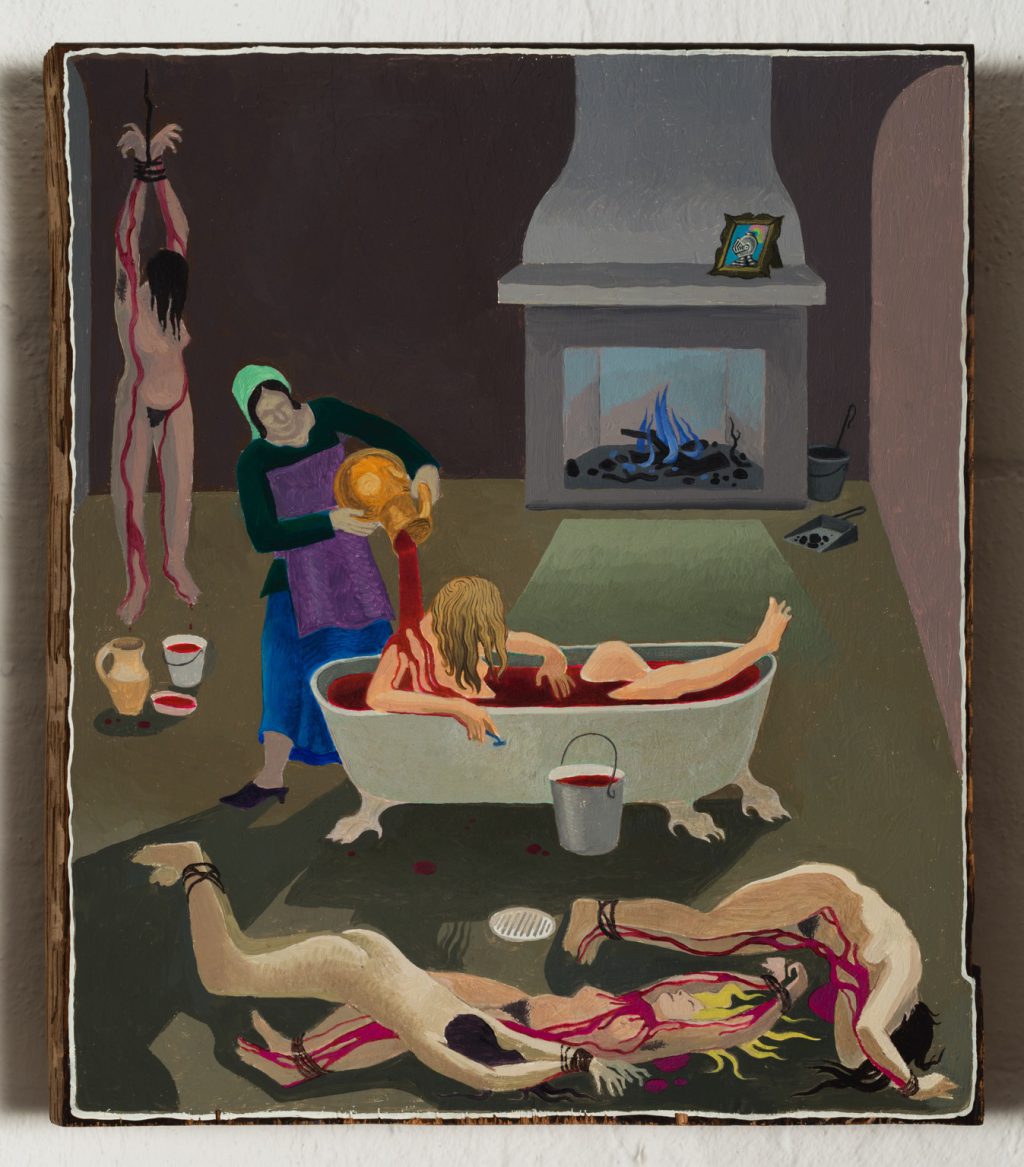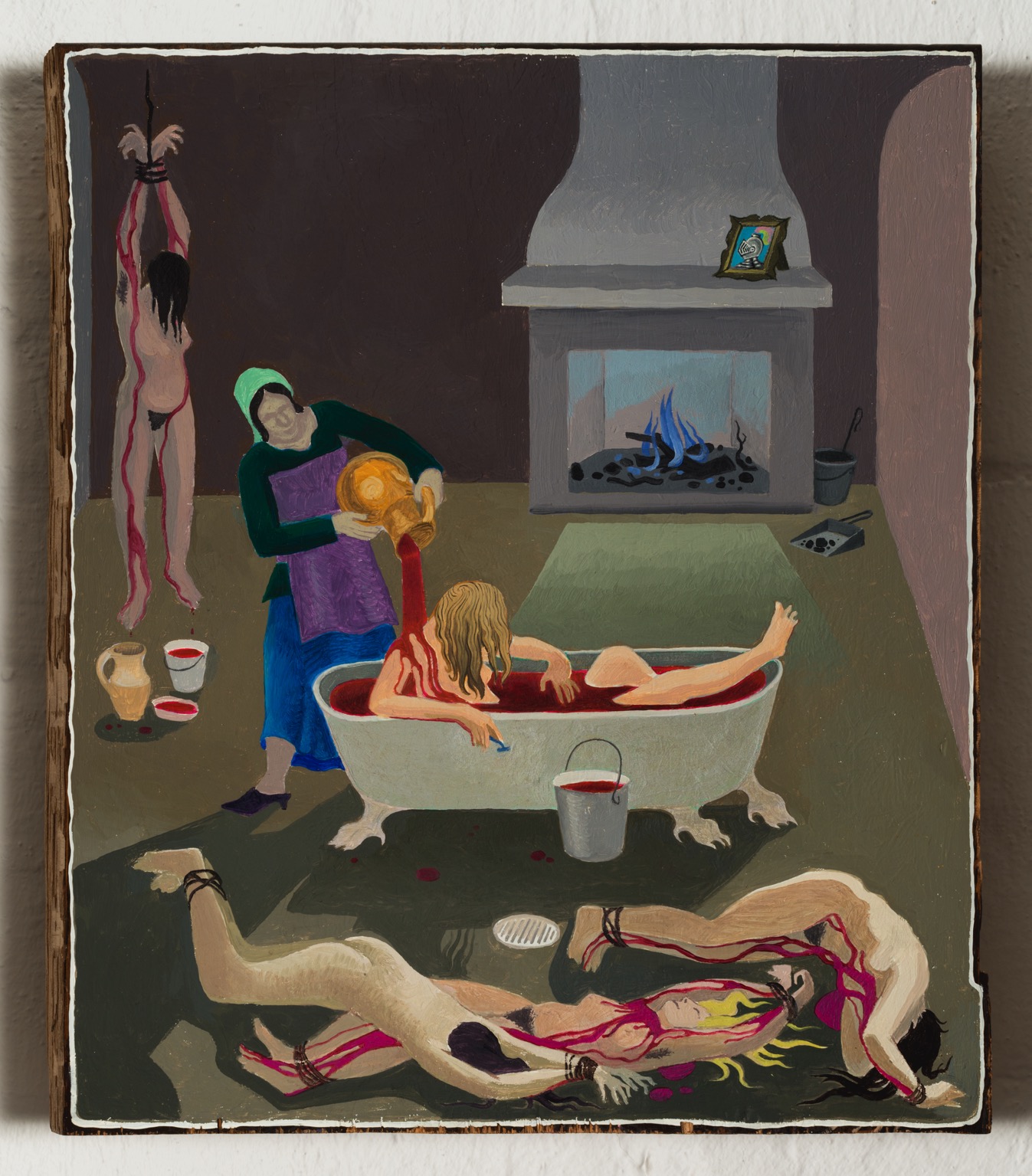 The Blood Countess II
2020
Oil on wood
41.2 × 36.2 cm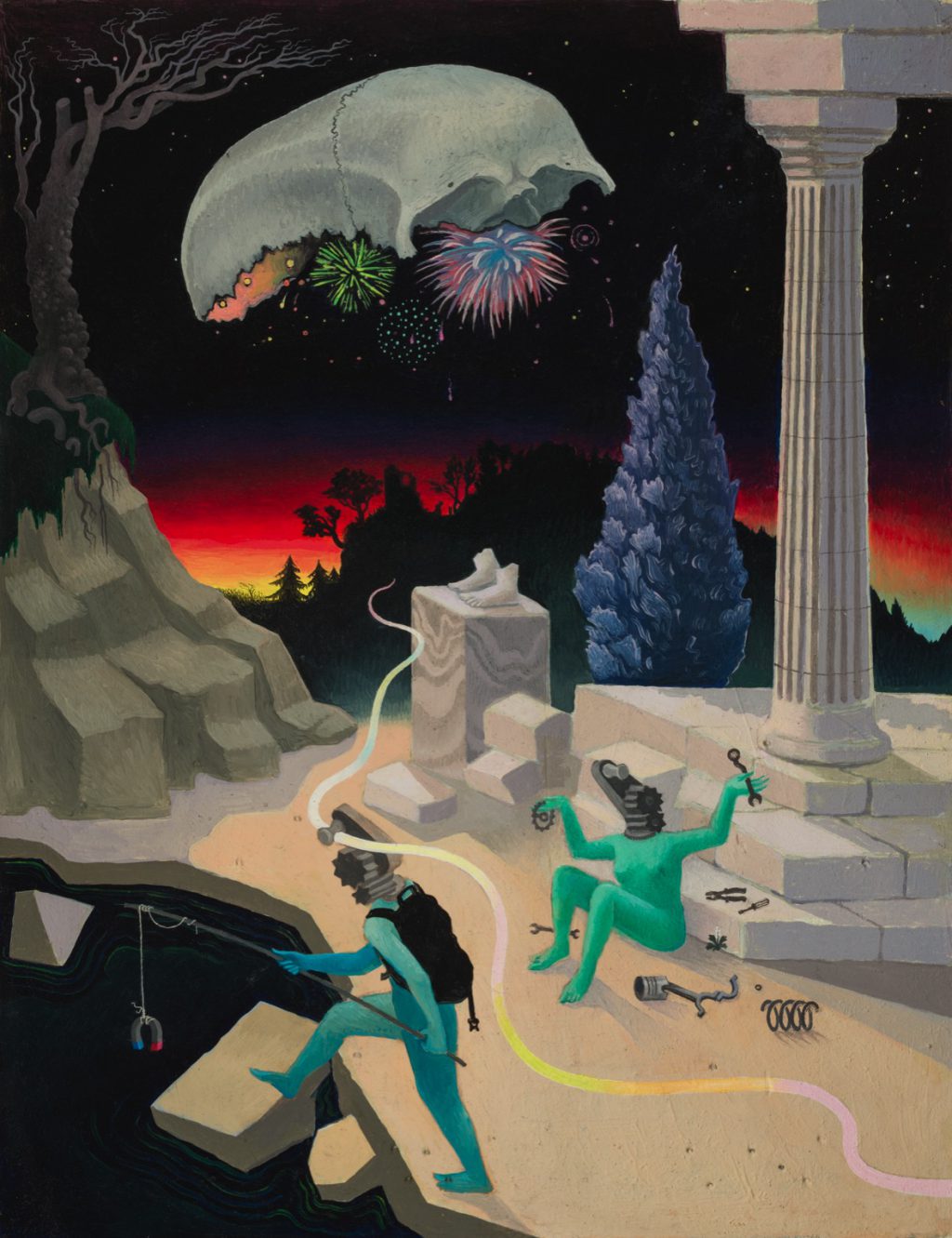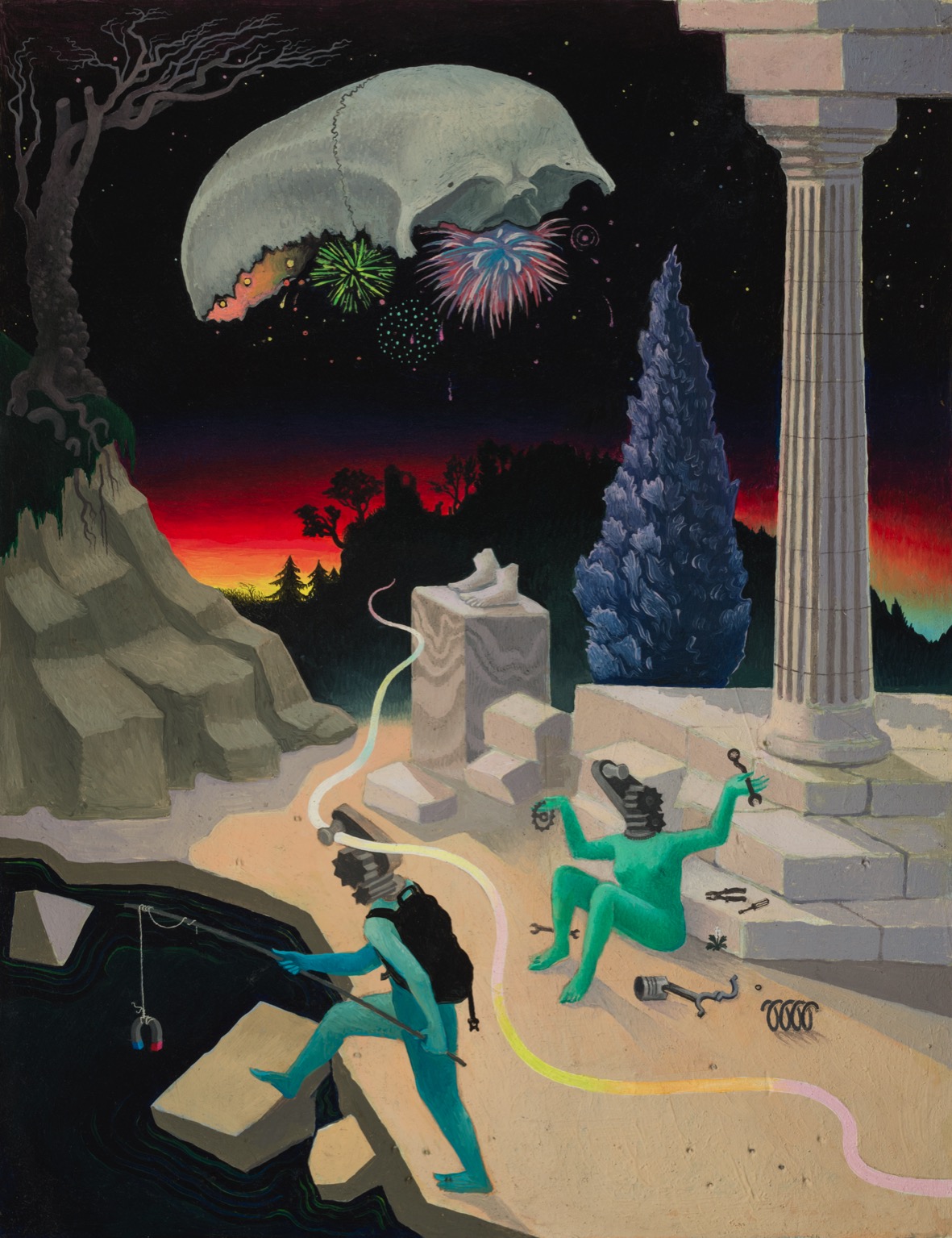 The Fireworks
2020
Oil on wood
53.5 × 41.5 cm
Show more works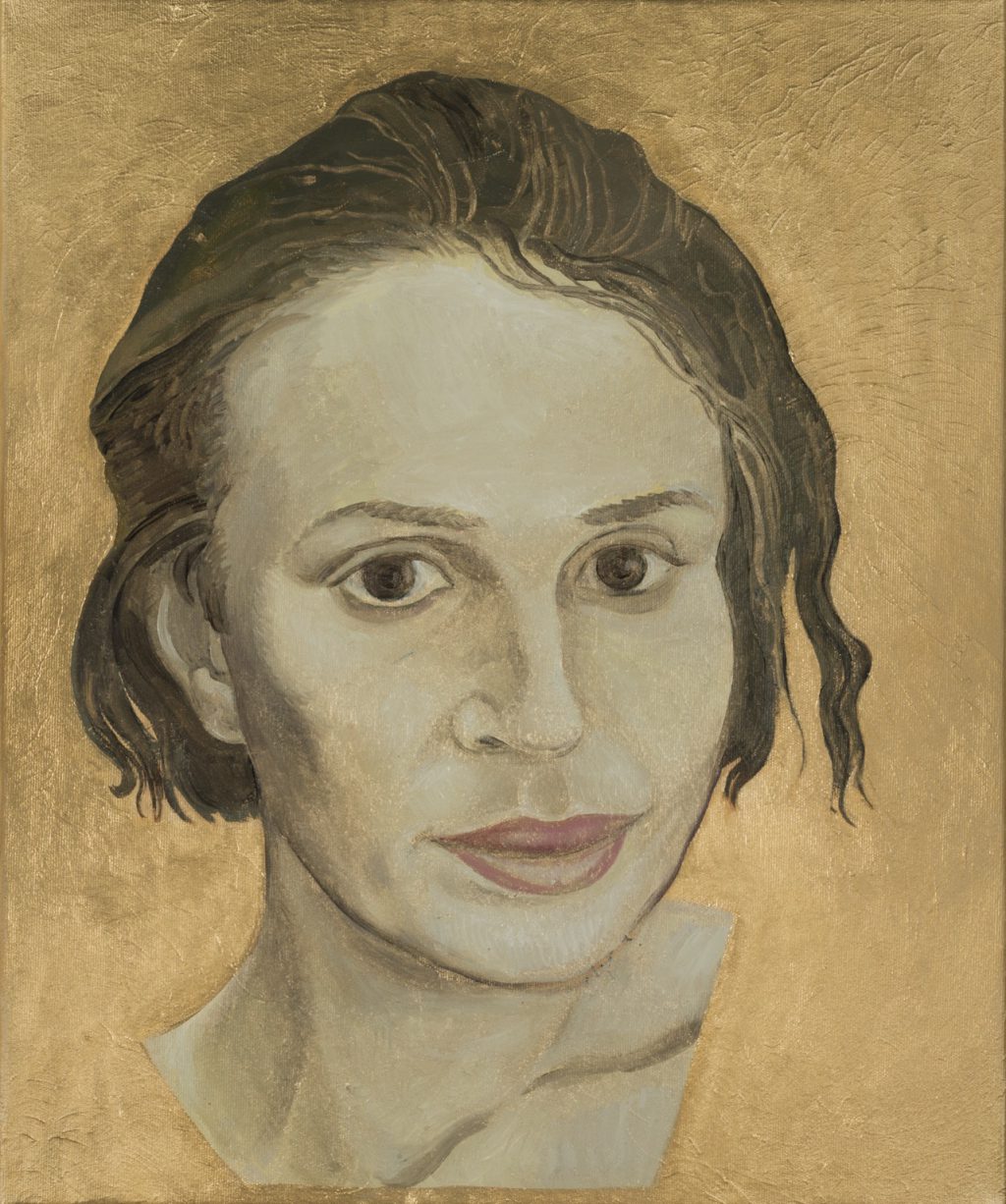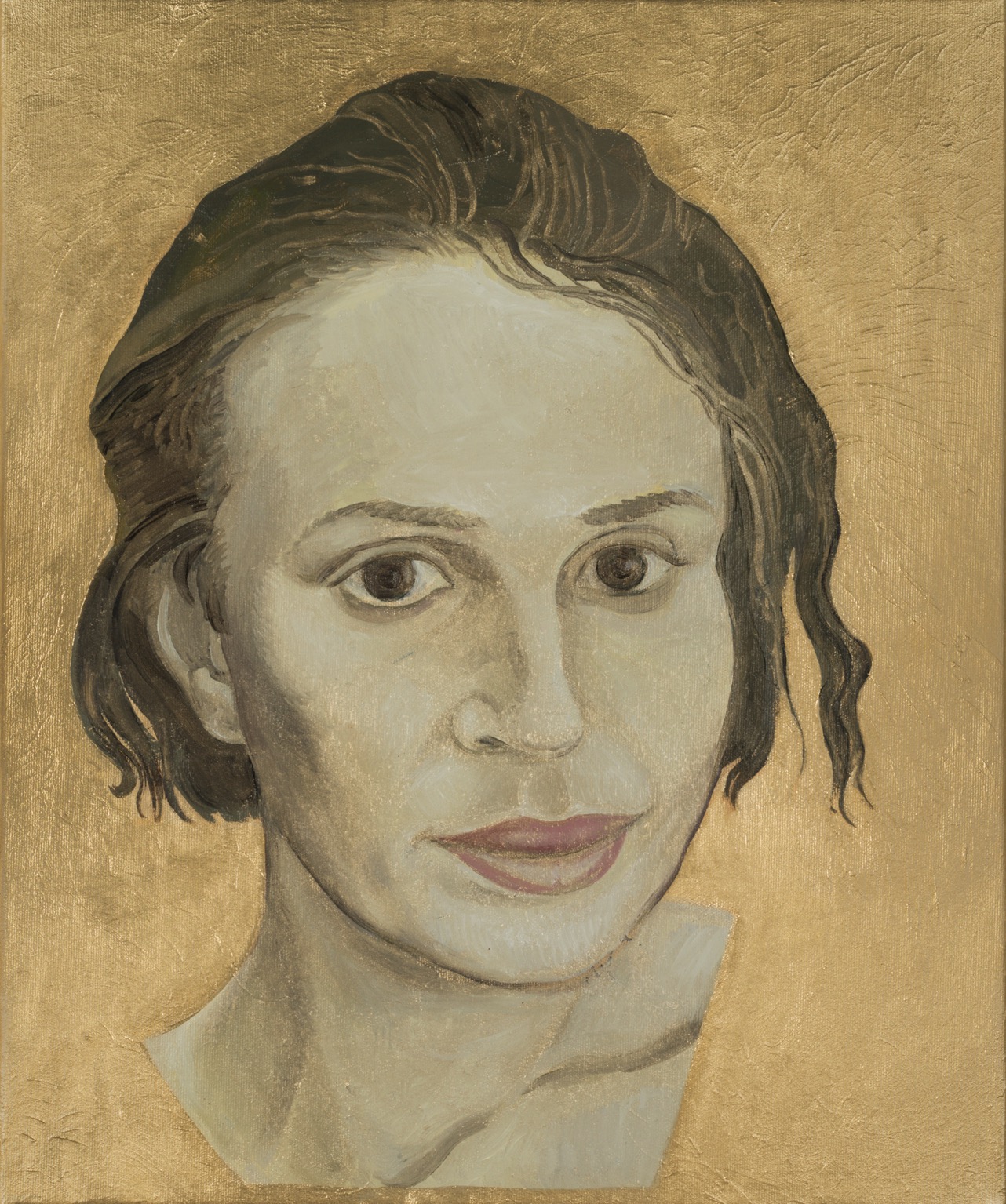 Self
2020
Oil on canvas
60.5 × 50.5 cm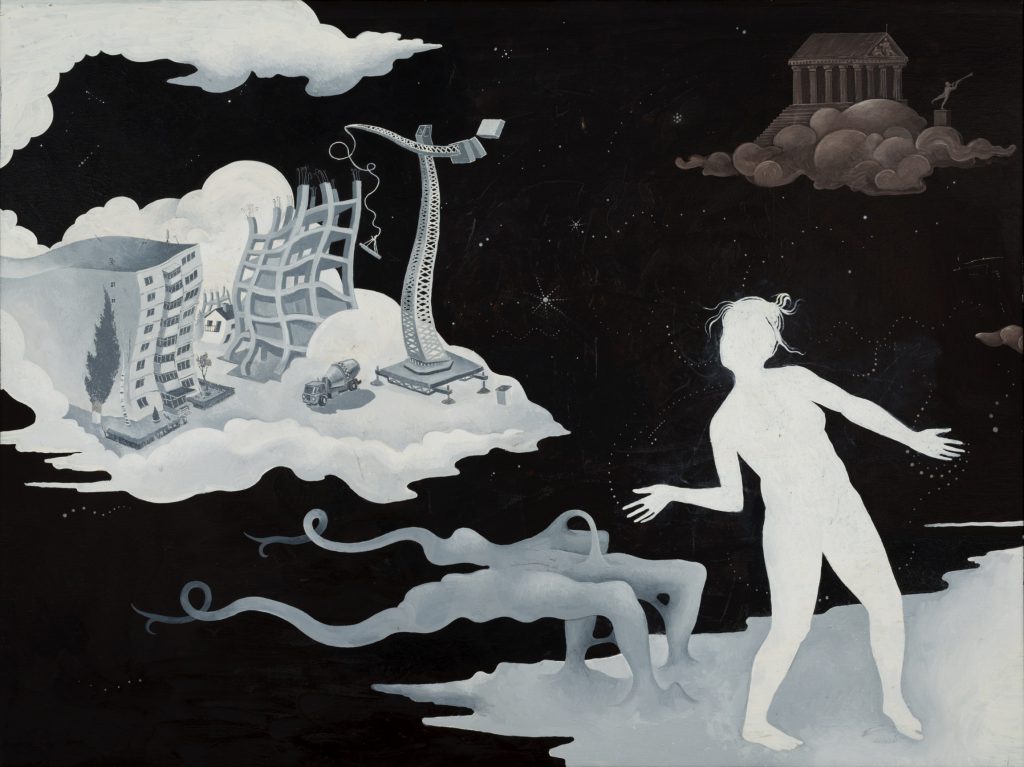 Cloud Nine
2020
Oil on canvas
120 × 160 cm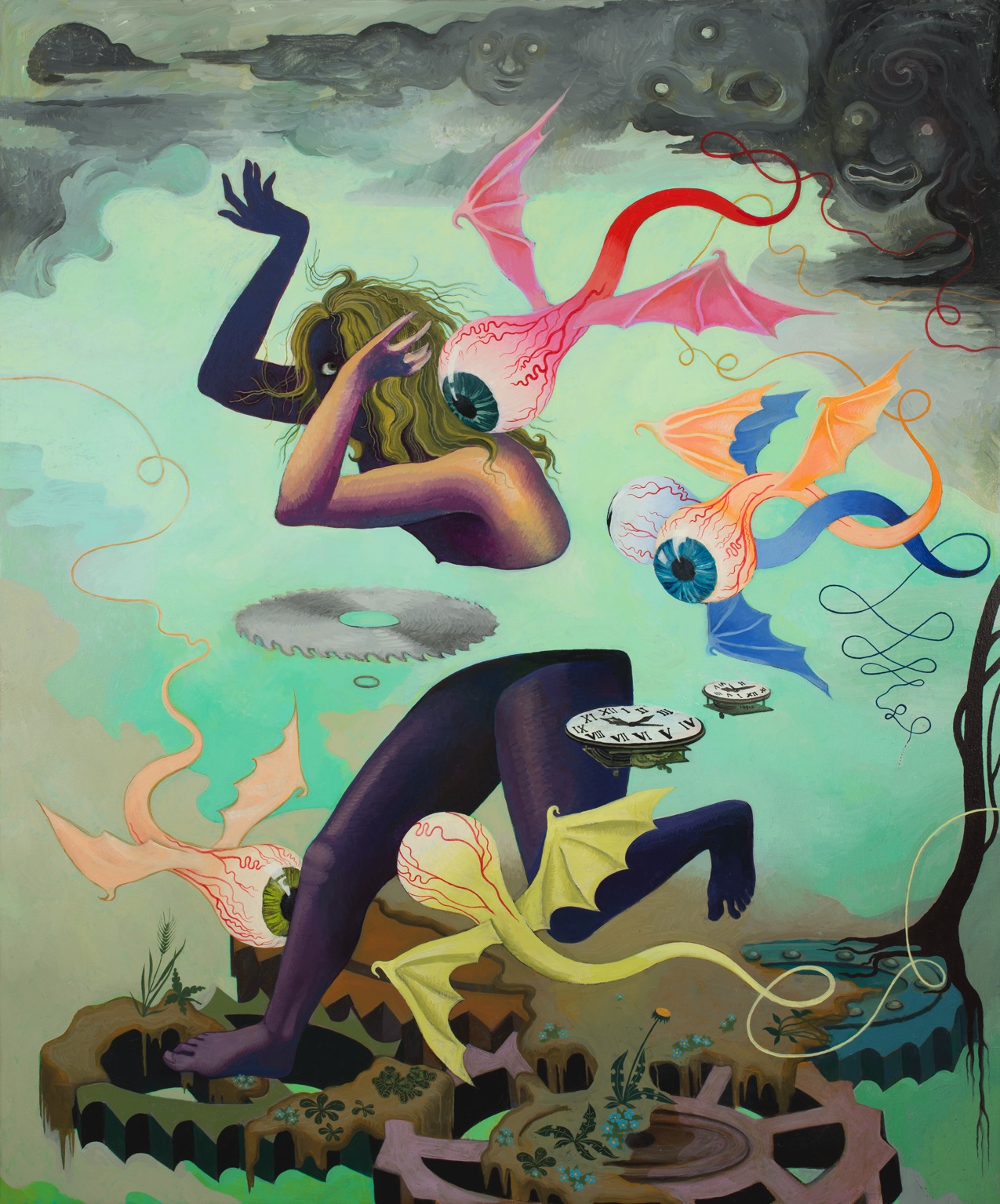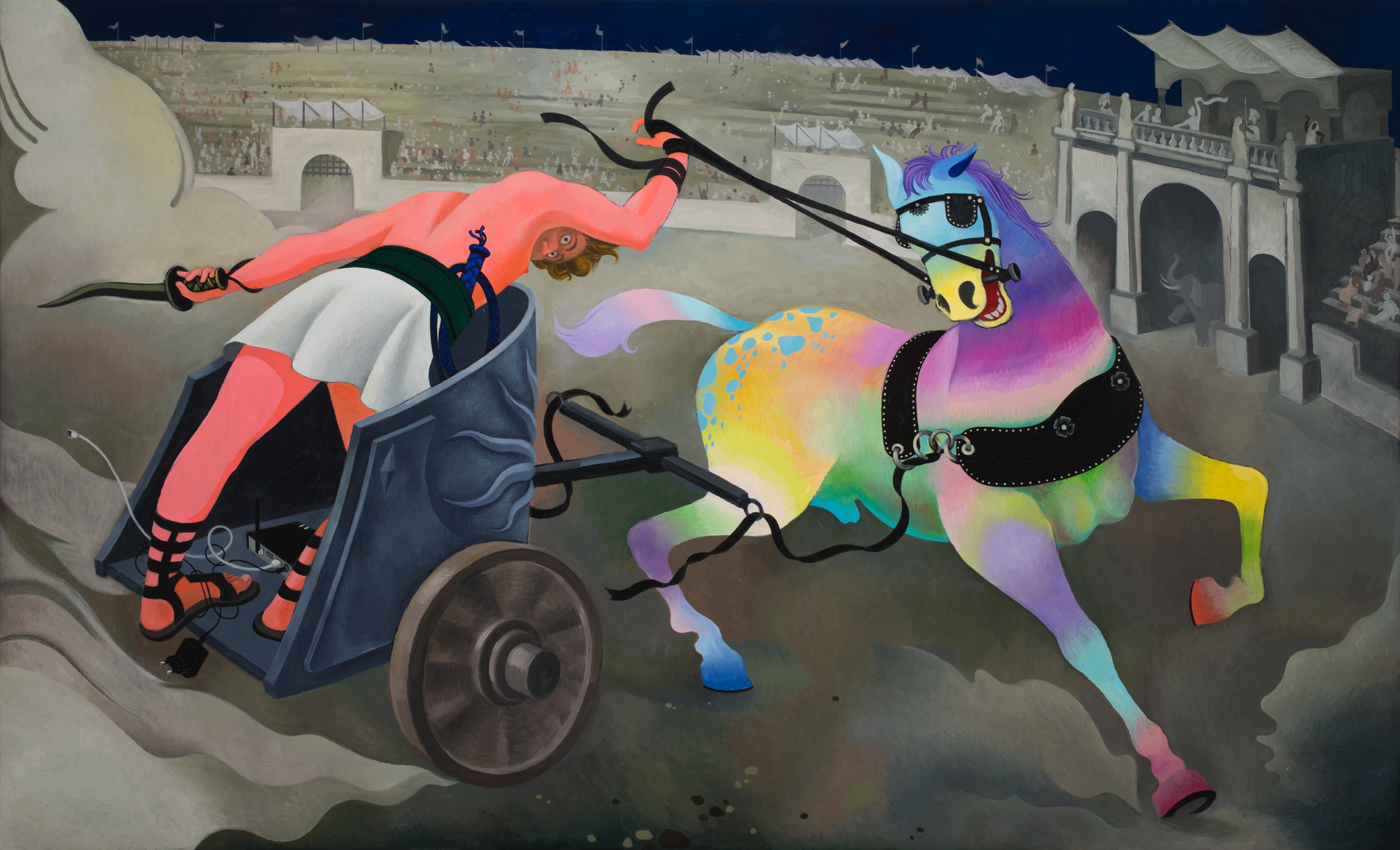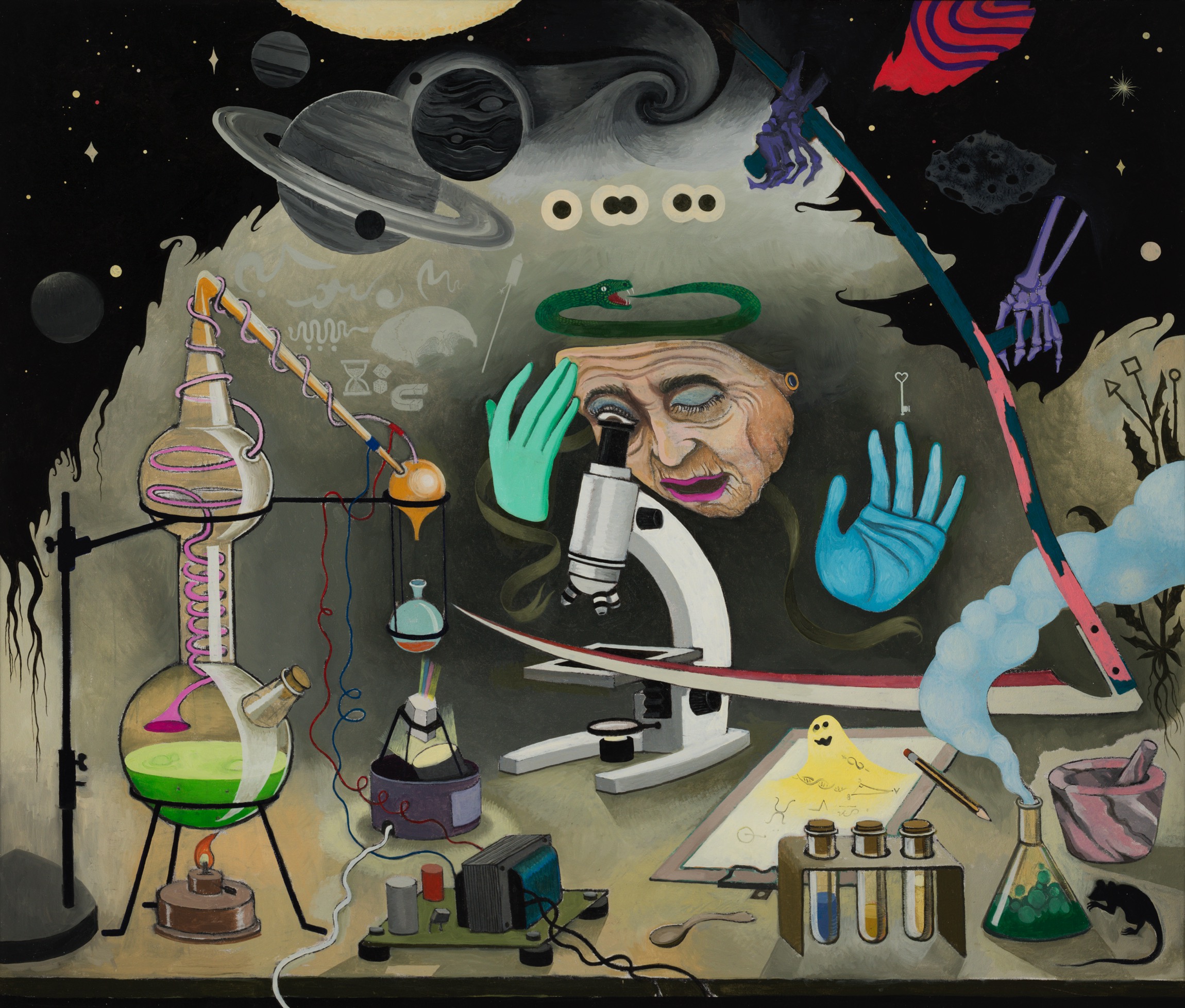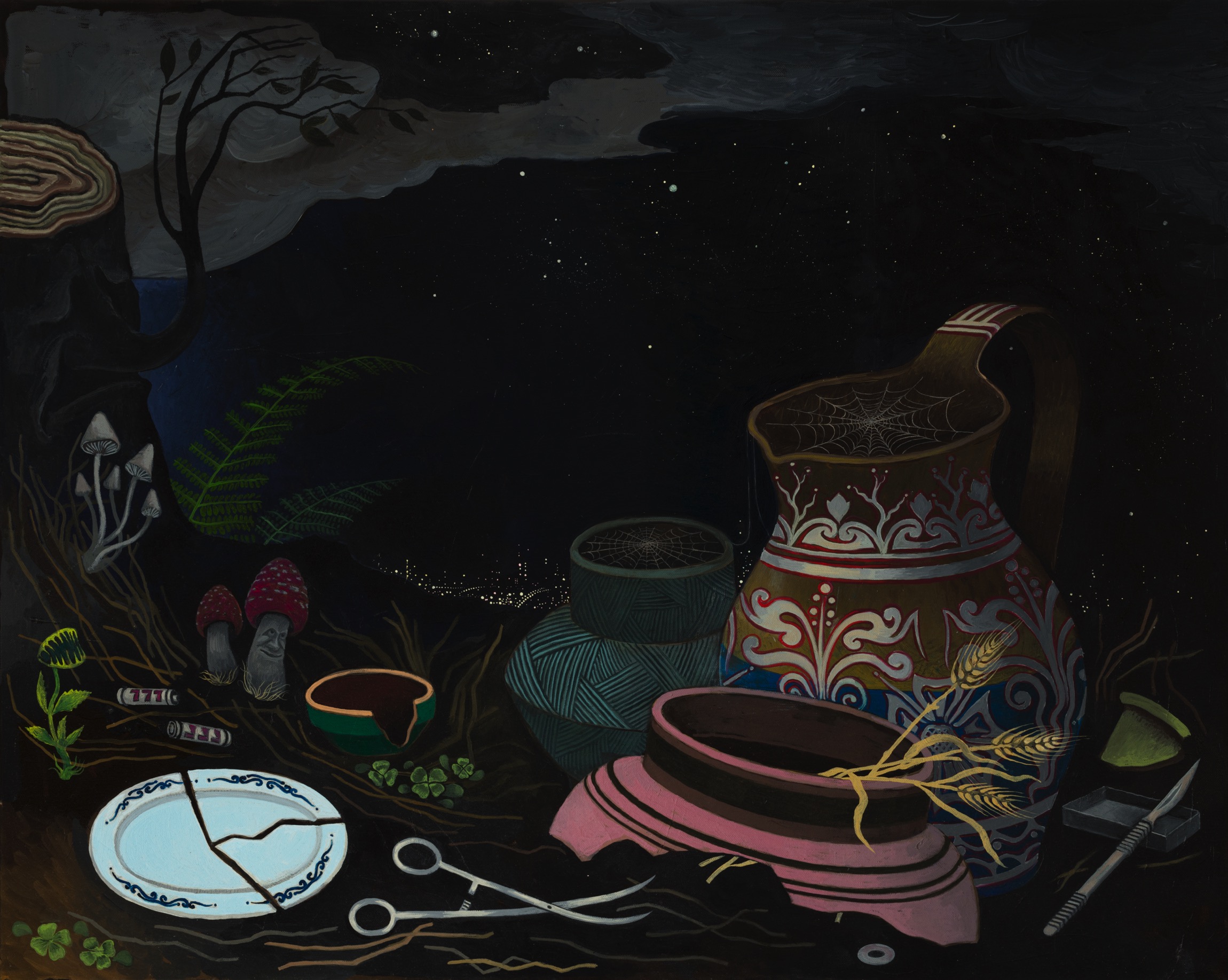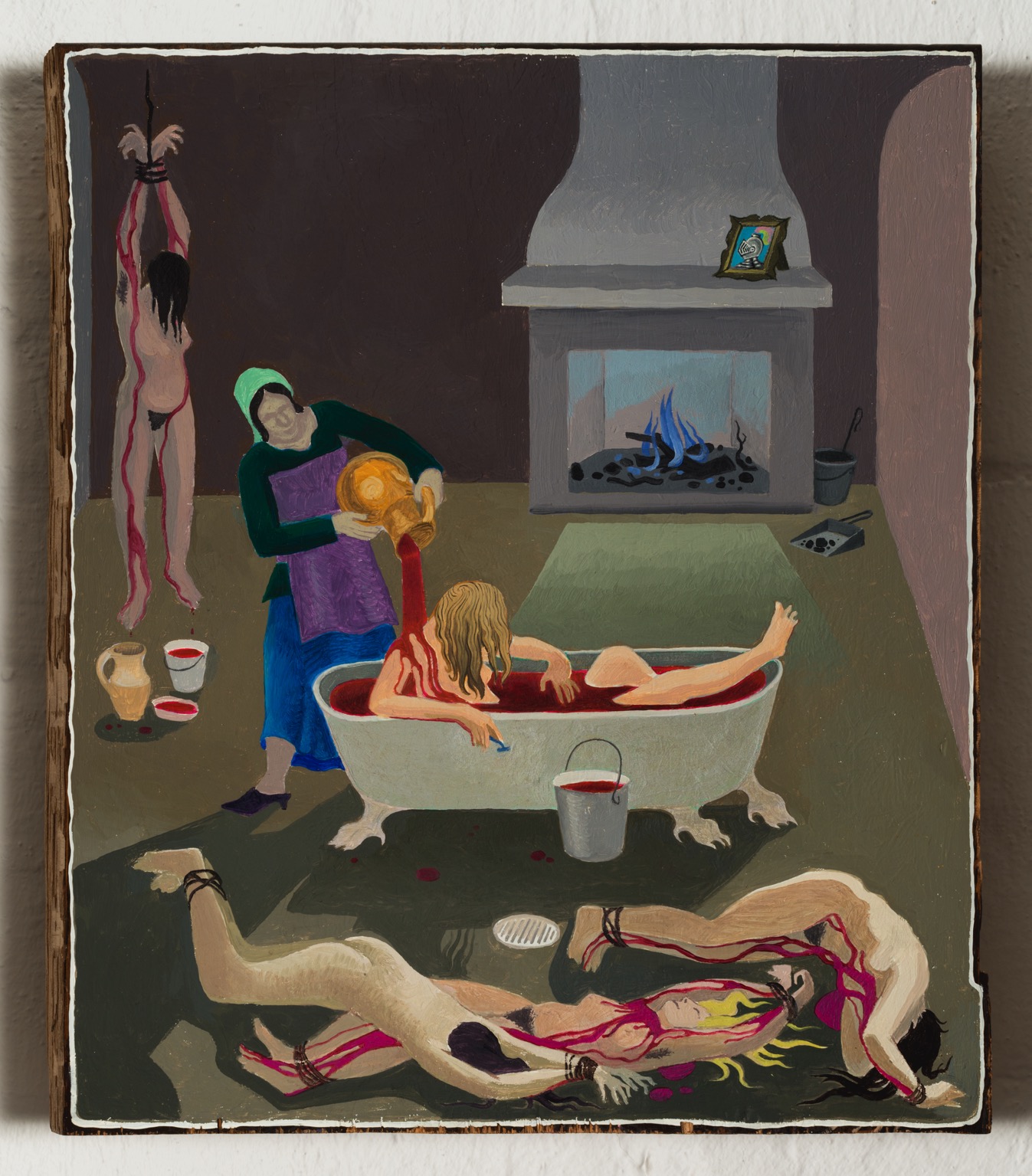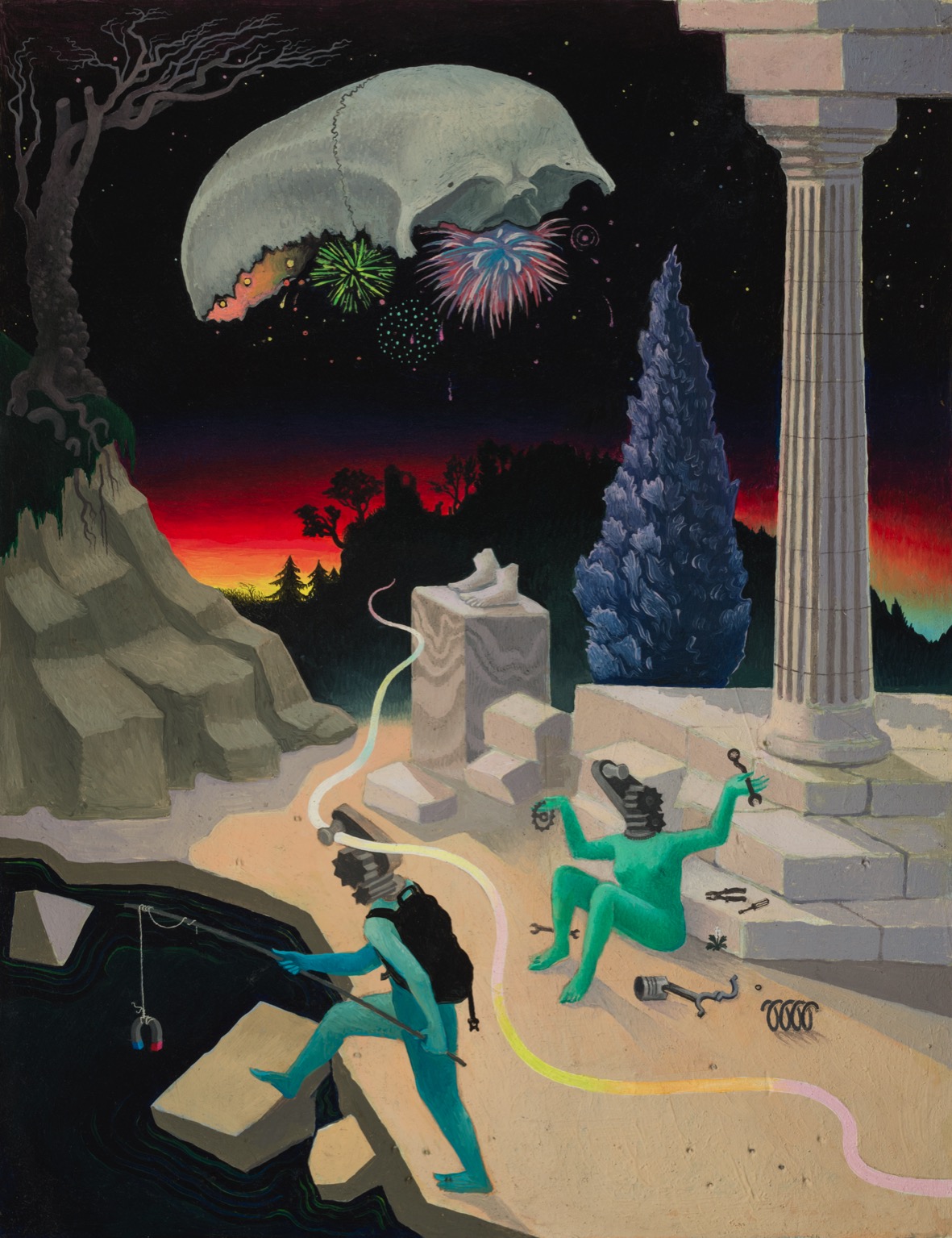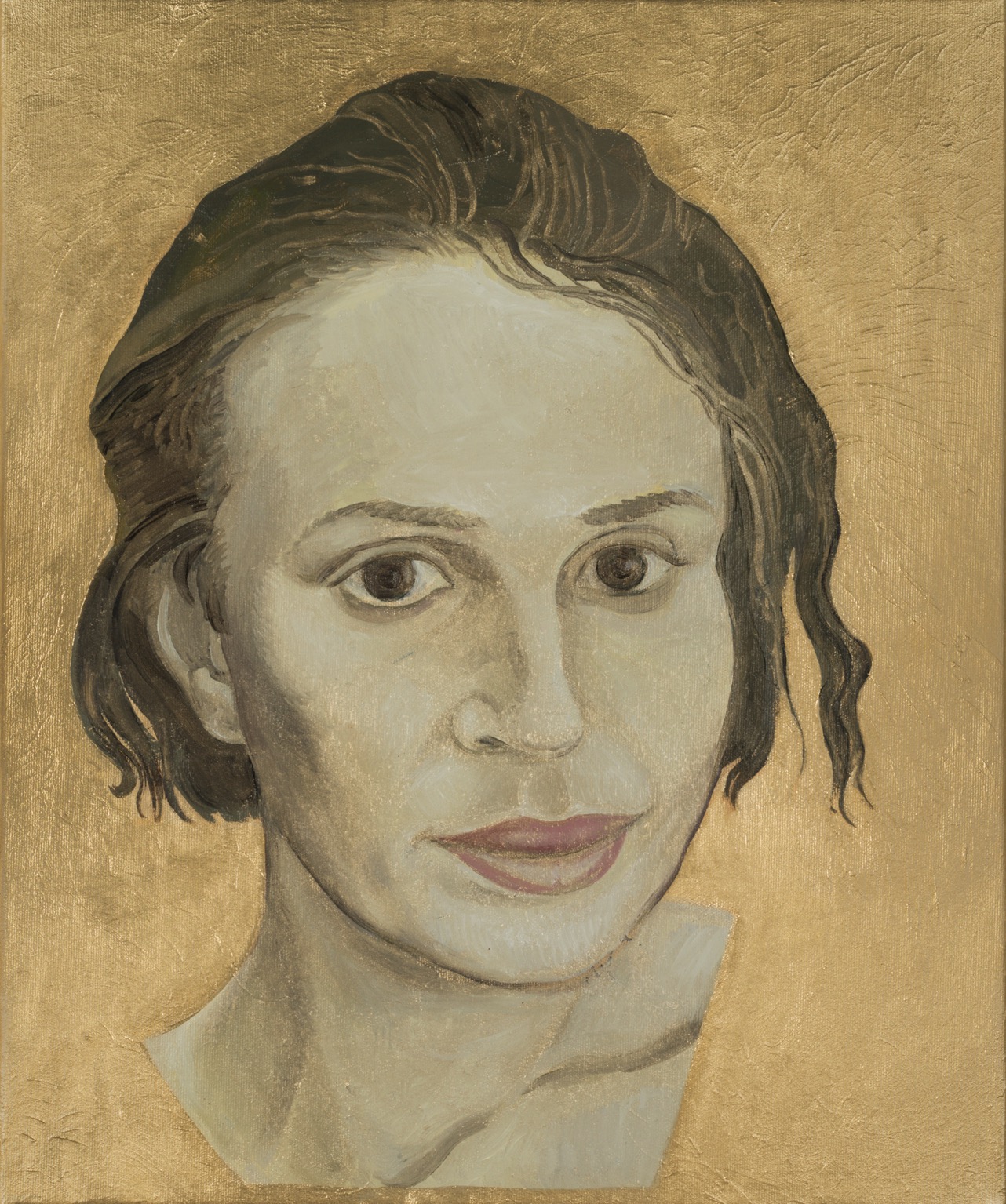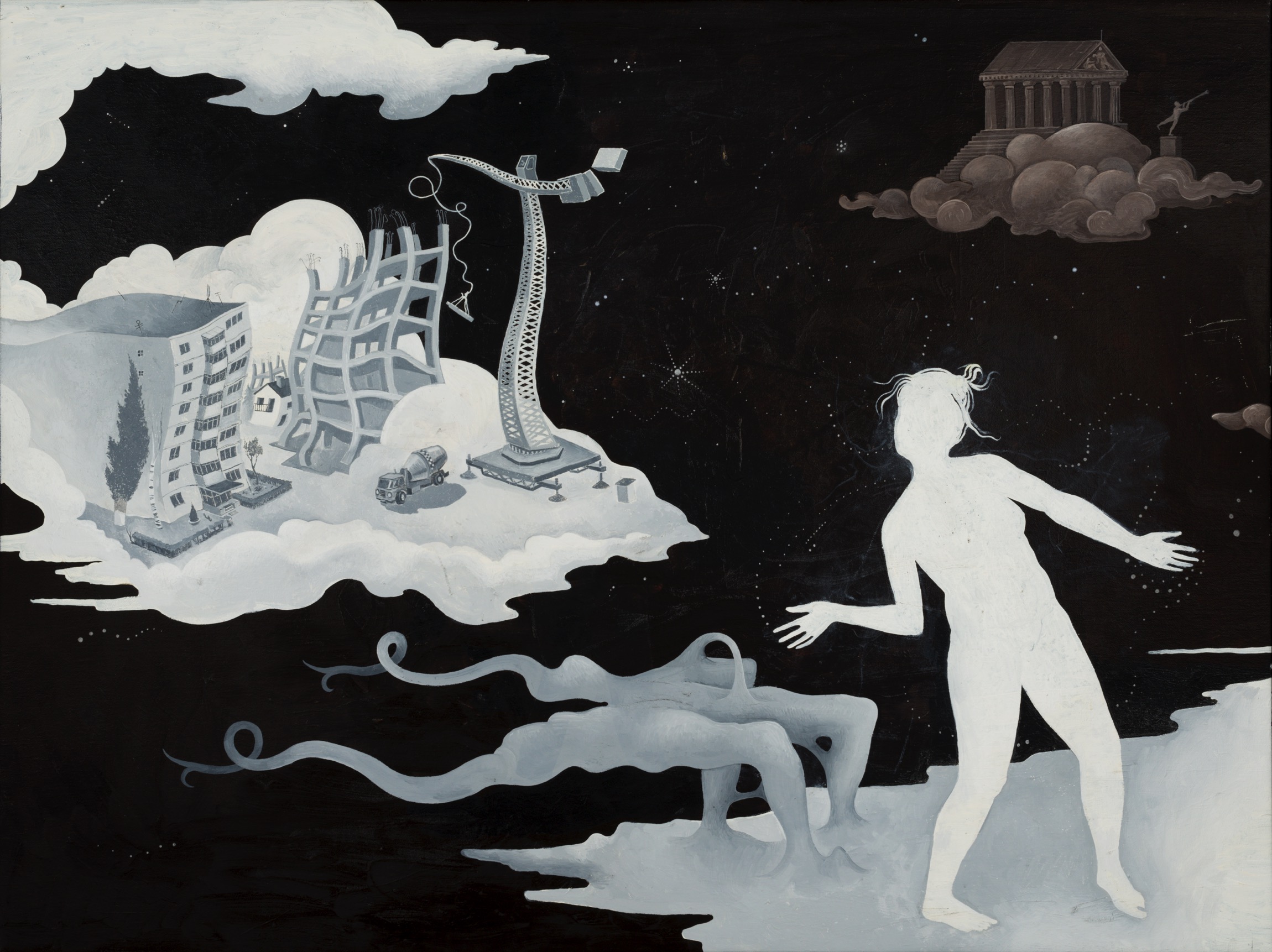 ---
About
2015 was an important watershed in the life and work of Hortensia Mi Kafchin (*1986 in Galați, Romania). It was the year the artist, who grew up in a male body with the name Mihuț Boșcu Kafchin, declared her transsexuality and began the lengthy process of transitioning. First, she shortened her name to the gender-neutral Mi Kafchin. Then in 2019 she chose her new female forename, borrowed from the Romanian poet Hortensia Papadat-Bengescu (1876–1955).
The challenging steps in this transition came alongside a change in her artistic practice. Kafchin, who had been experimenting with different materials for some years and executed most of her paintings on unusual supports, gradually turned to the traditional canvas, while her palette became markedly brighter. In 2016 and 2017 a flurry of small formats reflected the emotional rollercoaster that the artist was experiencing at the time. Since then, the paintings have grown in size and intensified in color, and in them Kafchin has addressed the many-faceted questions and hopes that have accompanied her self-realization. She impressively builds bridges between the traditional and the contemporary: In terms of technique and composition, these paintings could hardly be more classical, but their themes and urgency are hard to match for contemporary relevance. These works tell compelling stories, demonstrating just how powerful and relevant figurative painting can be in our times.
With the four larger paintings in this exhibition, her second at Galerie Judin, Kafchin symbolically pays tribute to her recent personal development. The prelude is Social Anxiety. It is a self-portrait, with the artist concealing her face whilst trying to escaping from an aggressive flock of winged eyeballs. Fleeing is futile, however: Clouds coalesce into gaping, grimacing faces and darken the sky, her body has been severed in the middle by a flying sawblade – and the next step leads down into the abyss. This is Kafchin's merciless resumé of the last few years. The first major steps of her transition had not led to the longed-for freedom and lightheartedness. She was paralyzed by a feeling of not living up to her own expectations or those of other people. In the painting Ana Aslan, Kafchin again addresses this dark side of her self-liberation.

Continue reading
It describes the double fear of having missed out on her own youth and now, as a "second youth" emerges, finding herself ambushed and held back by ageing. Kafchin tackles this dilemma in the form of a modern myth. The face suspended in space is that of the Romanian doctor Ana Aslan who, in the 1970s, caused an international sensation with a therapy designed to slow down the ageing process. Many celebrities undertook the pilgrimage to her institute in Bucharest, among them Salvador Dalí, Marlene Dietrich, Indira Gandhi, and Mao Zedong. Kafchin portrays Aslan as a bringer of light who sees off the personification of death trying to enter top right. The Blood Countess I is a more drastic interpretation of this longing for eternal youth. It depicts the Hungarian countess Elisabeth Báthory, who was condemned to death as a serial murderer in 1611 and became the stuff of legends. Báthory was said to have lured a dozen young girls into her castle, tortured them to death, and taken a bath in their blood in order to remain eternally young.
After these two ambivalent works, in which Kafchin addresses her hopes and fears about her second youth in equal measure, the last of these large pieces features a bearer of hope in the shape of a bold and eye-catching animal. Elagabalus' Lover portrays the former slave Hierocles, who as a charioteer in the Circus Maximus won the attention and the heart of the Roman emperor Elagabal – probably the first transgender person ever to head a state. Hierocles became the lover and favorite of the incompetent emperor. Their liaison wrote history: An allegedly "perverse" sexuality dovetailed with political power to symbolize decadence in Late Rome. Kafchin undermines this narrative by placing a rainbow-colored horse bursting with energy and joie de vivre between the charioteer and the monarch on the tribune. It reminds us of the famous portrait of the racehorse Whistlejacket (ca. 1762) by George Stubbs, one of the masterpieces in London's National Gallery. This representation of a strong creature unrestrained by civilization's pressures became an icon of British Romanticism. Kafchin has created a twenty-first-century counterpart: Her splendid rainbow horse is brimming over with pride, queer self-assertion, and emancipation. It easily dominates the great stage of the Circus Maximus. As an optimistic antipode to Social Anxiety this painting completes the spectrum of Kafchin's large formats. It is a kind of talisman for the final step in Kafchin's self-realization, taking on the public and any moralizing expressions of reactionary views.
Kafchin's sensual updates of mythological and historical themes not only invite us to question habitual readings of the past and present. With these monumental paintings the artist has forged a new genre. Traditions of art history, narratives passed down the centuries, and progressive social demands confluence in Kafchin's idiosyncratic repertoire of motifs to take history painting in a new direction: Kafchin's works are the foundations of Queer History Painting.
From 15 May to 5 June 2020, Elephant West, the London exhibition venue run by Elephant magazine, will show a selection of Kafchin's latest paintings, accompanied by a catalogue.
---
---