Philipp Fürhofer
The Truths Behind
30 April – 11 June 2022
---
Works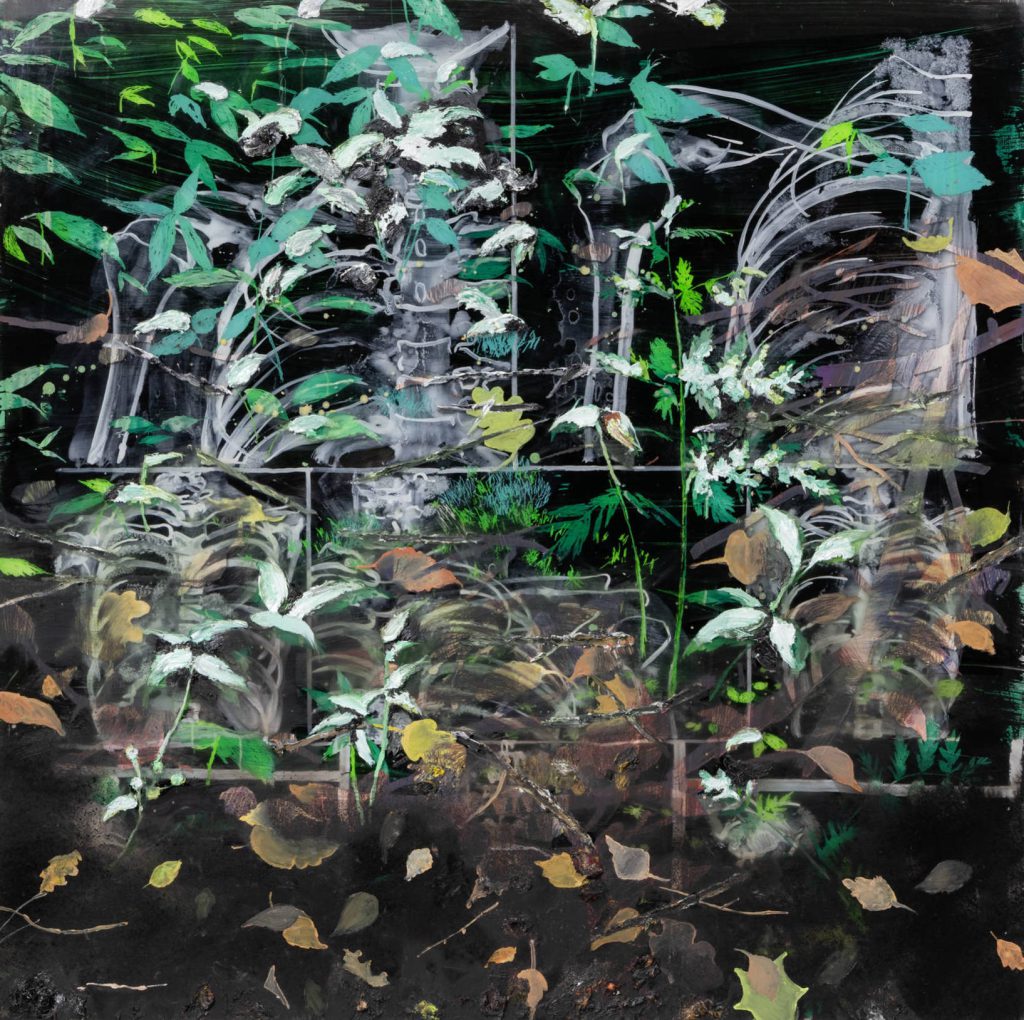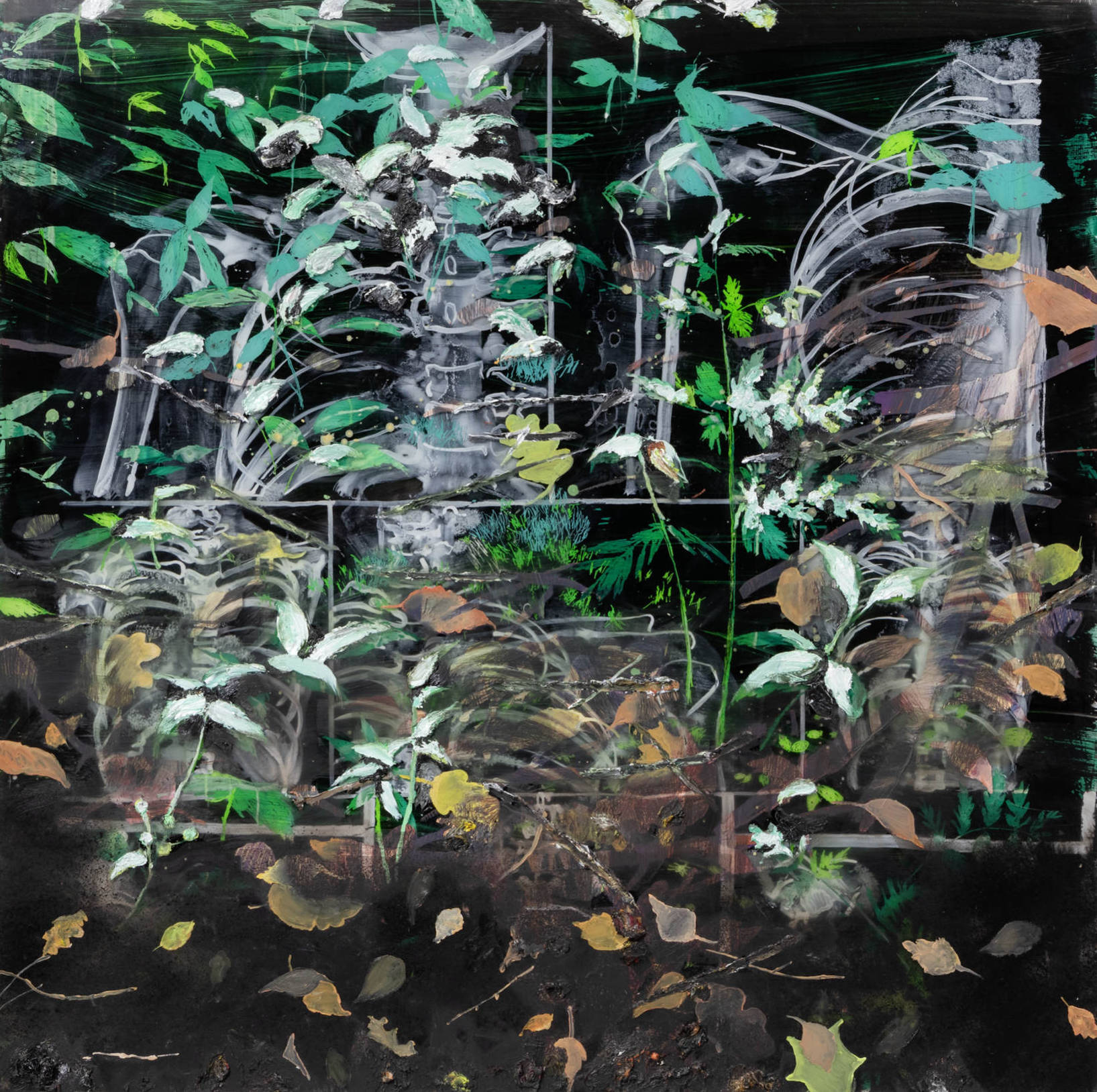 Waldboden
2021
Acrylic, oil, and pencils on acrylic glass
120 × 120 cm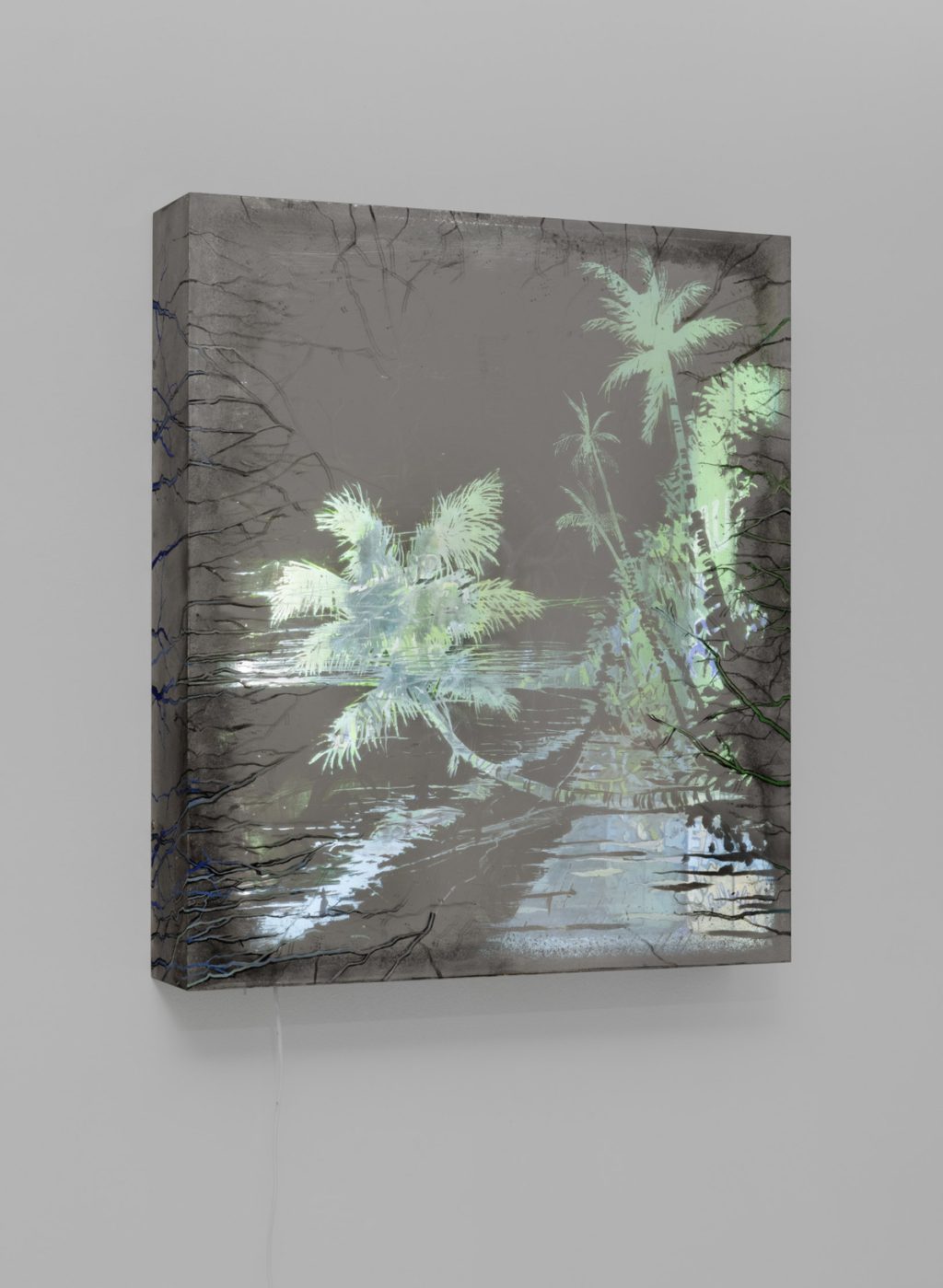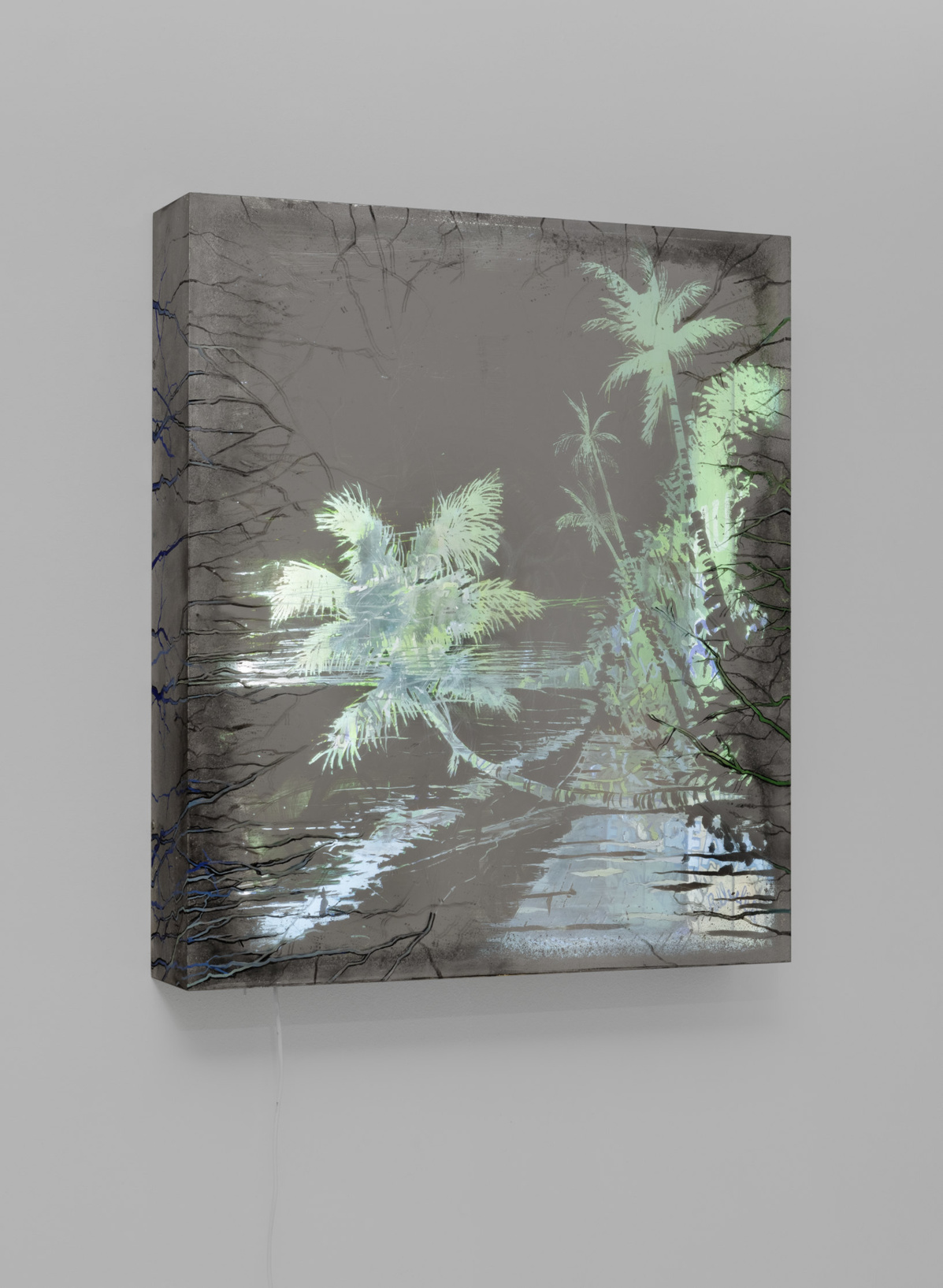 Beauté Naturelle
2021
Oil on acrylic glass, spy mirror, LED-tubes, and cable
72 × 62 × 12 cm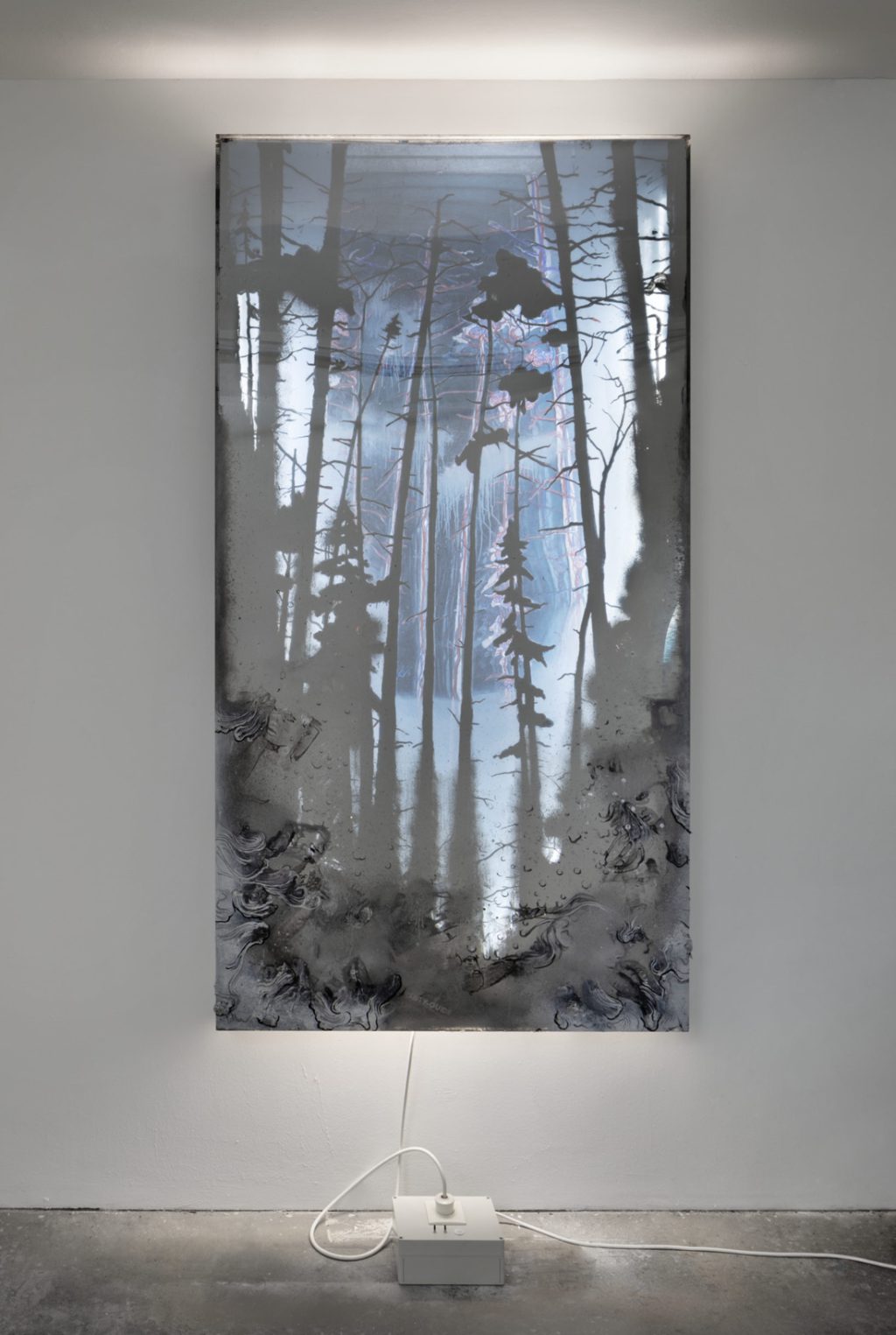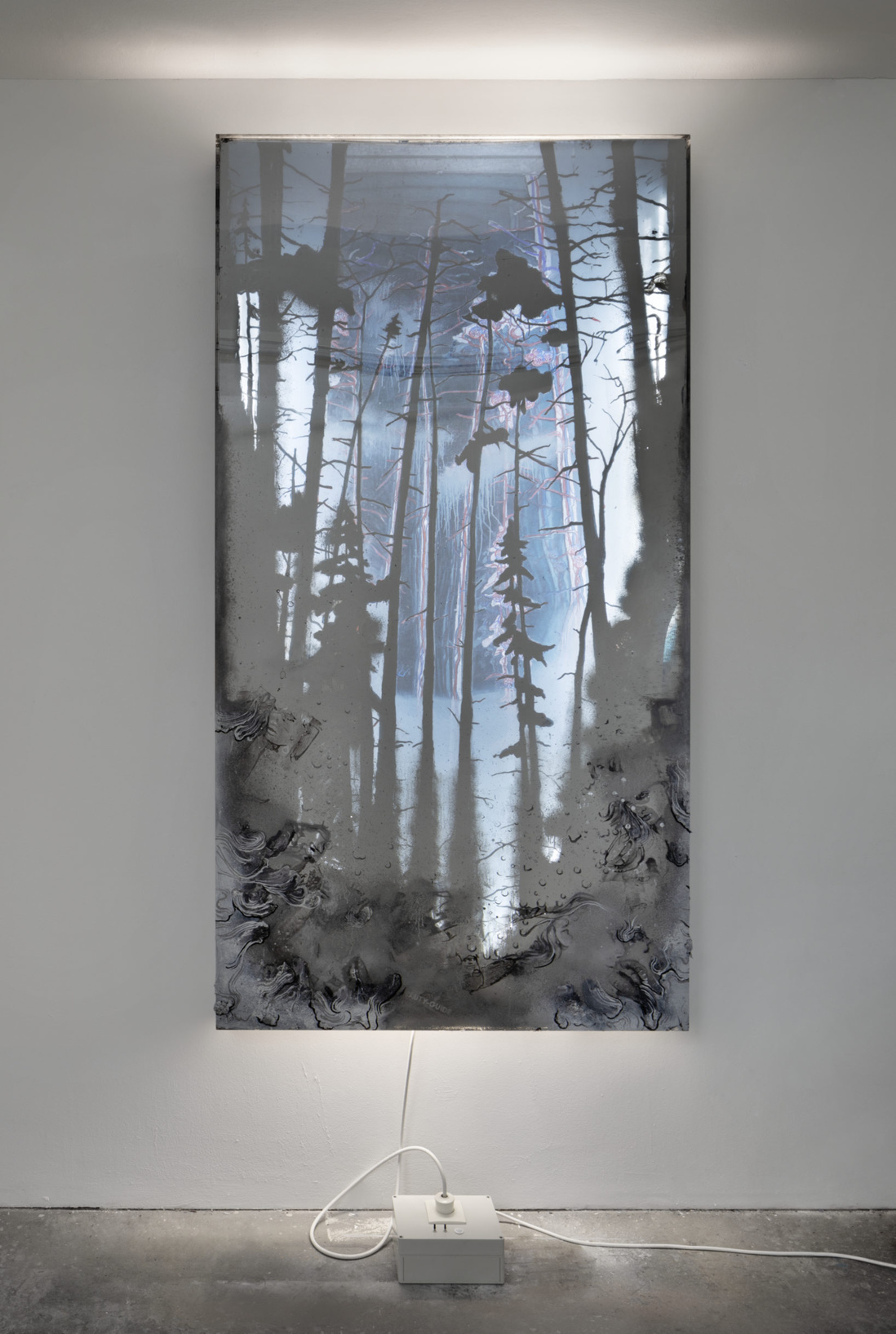 Austausch
2021
Acrylic and oil on acrylic glass, spy mirror, cables, and controler box
232 × 122 × 10 cm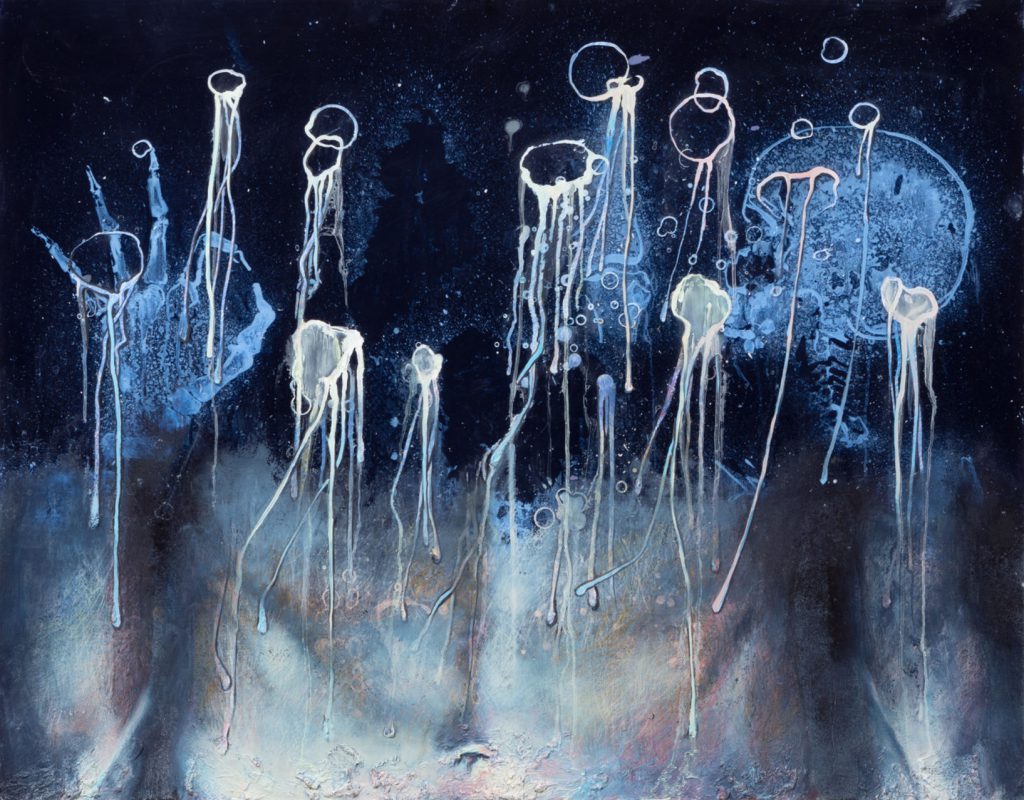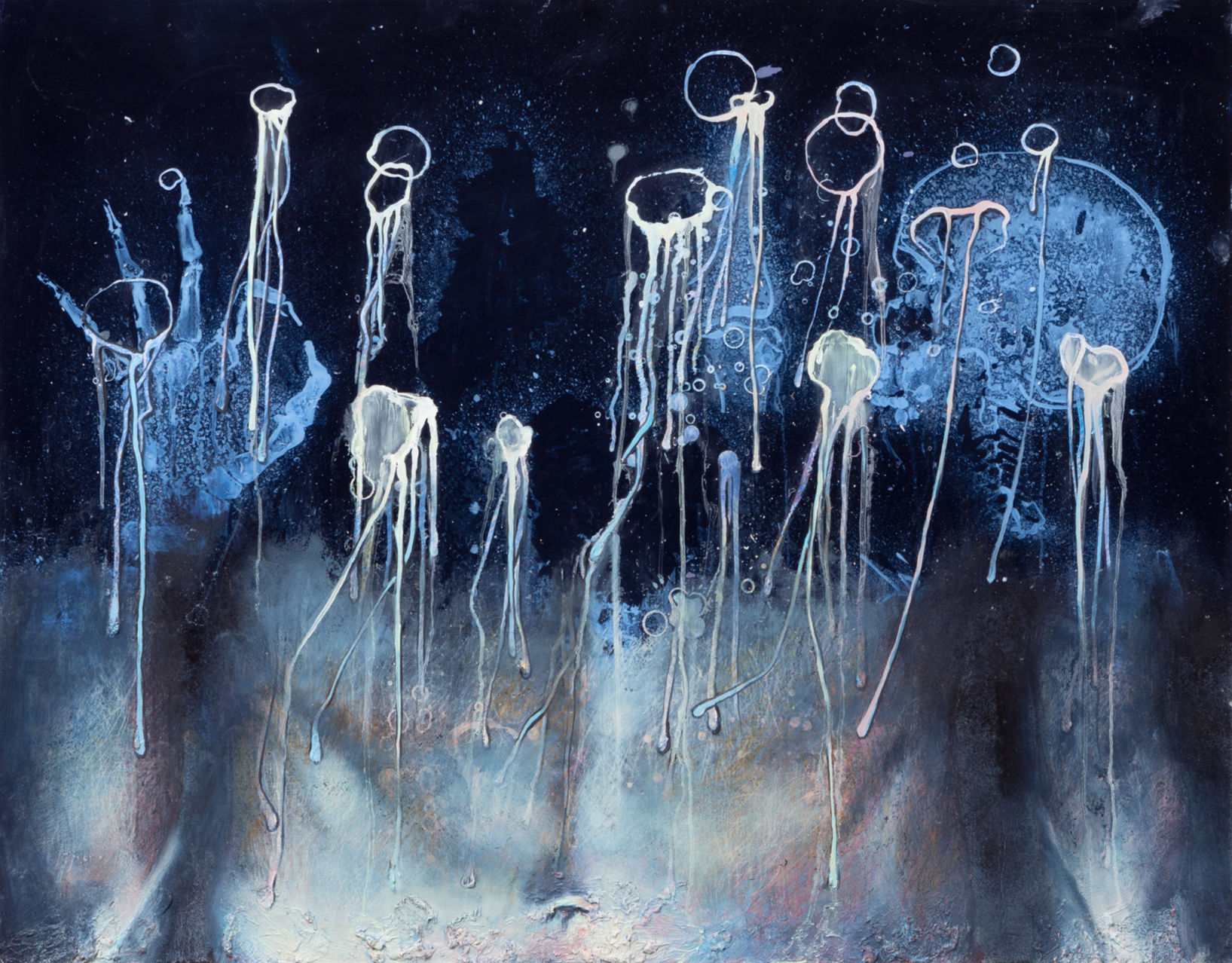 Living
2021
Acrylic, oil, and pencils on acrylic glass
78.7 × 100 cm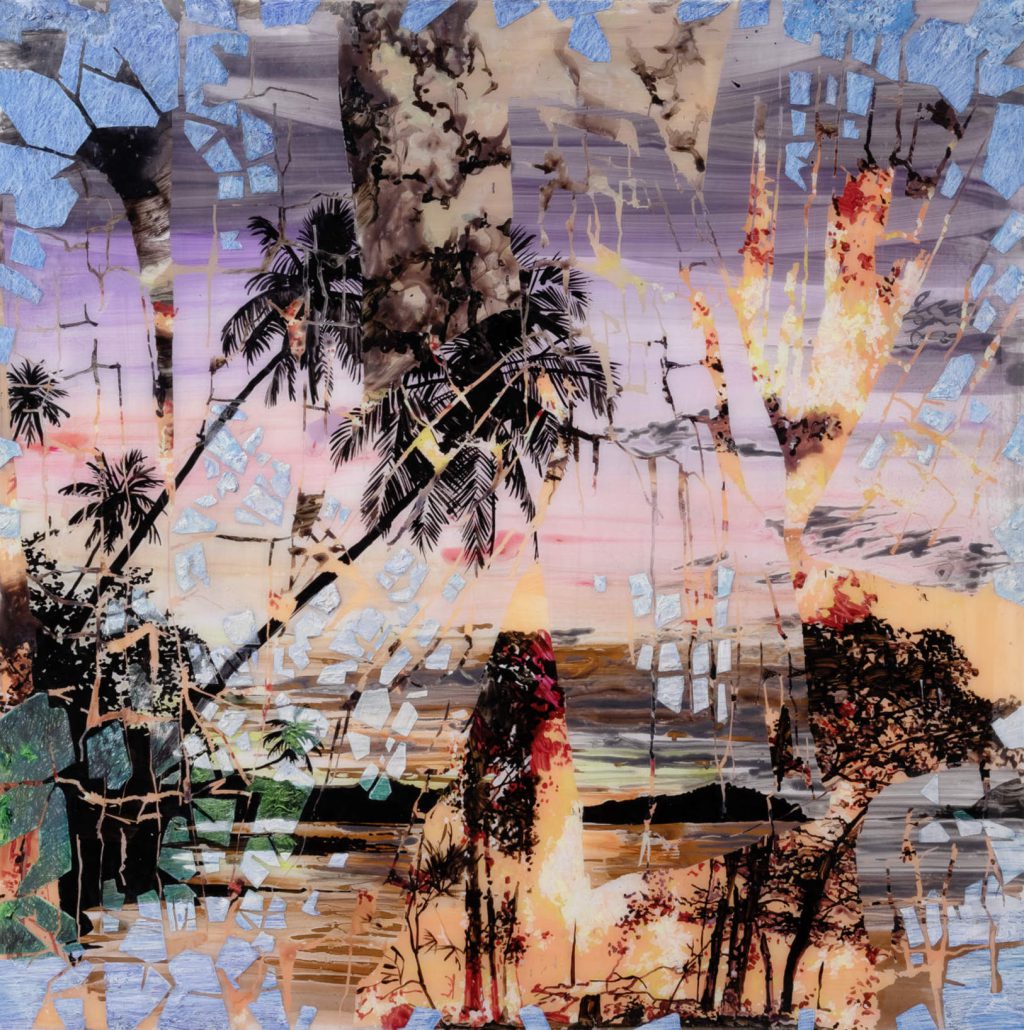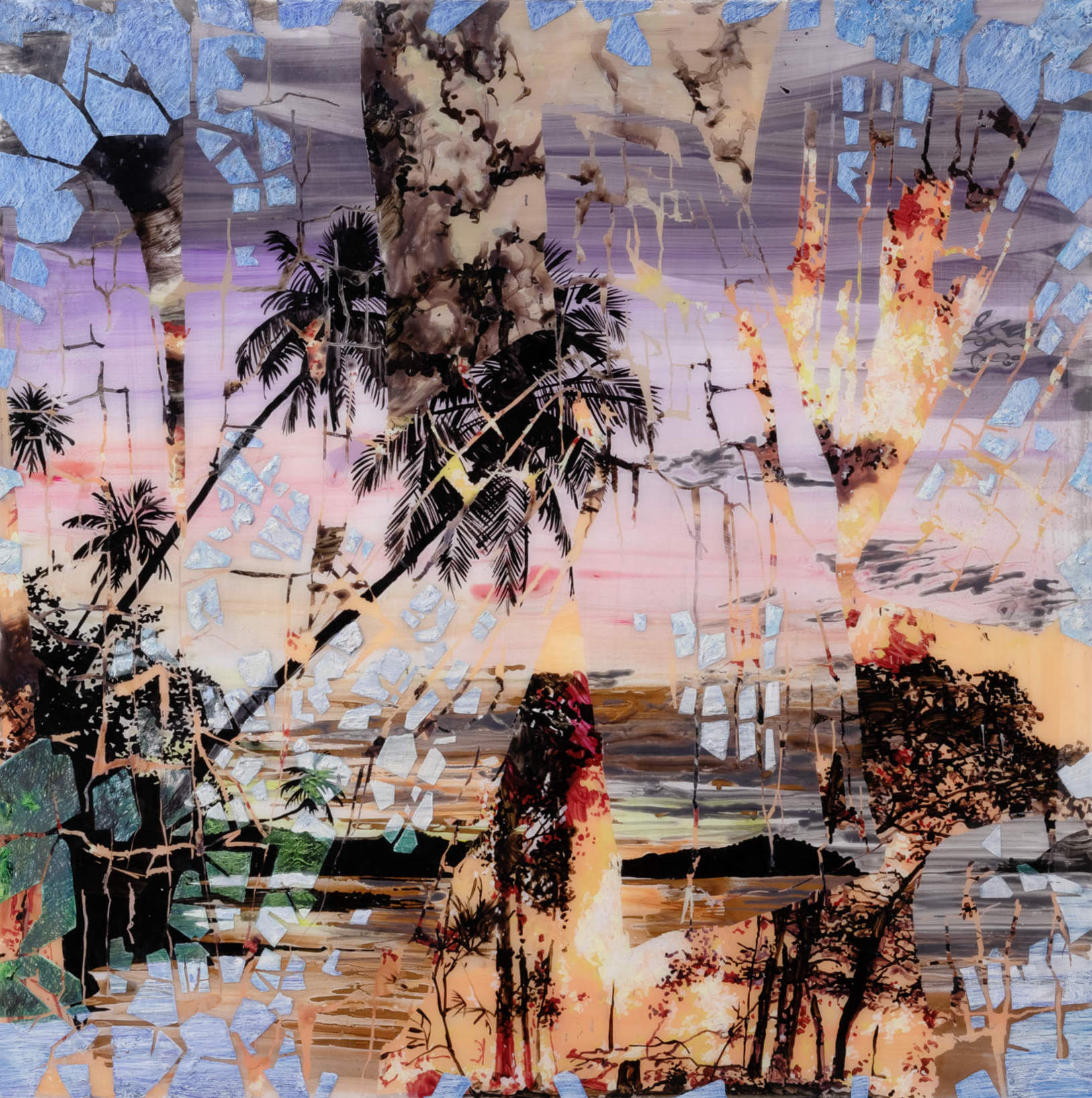 Carbonization
2021
Acrylic, oil, and pencils on acrylic glass
120 × 120 cm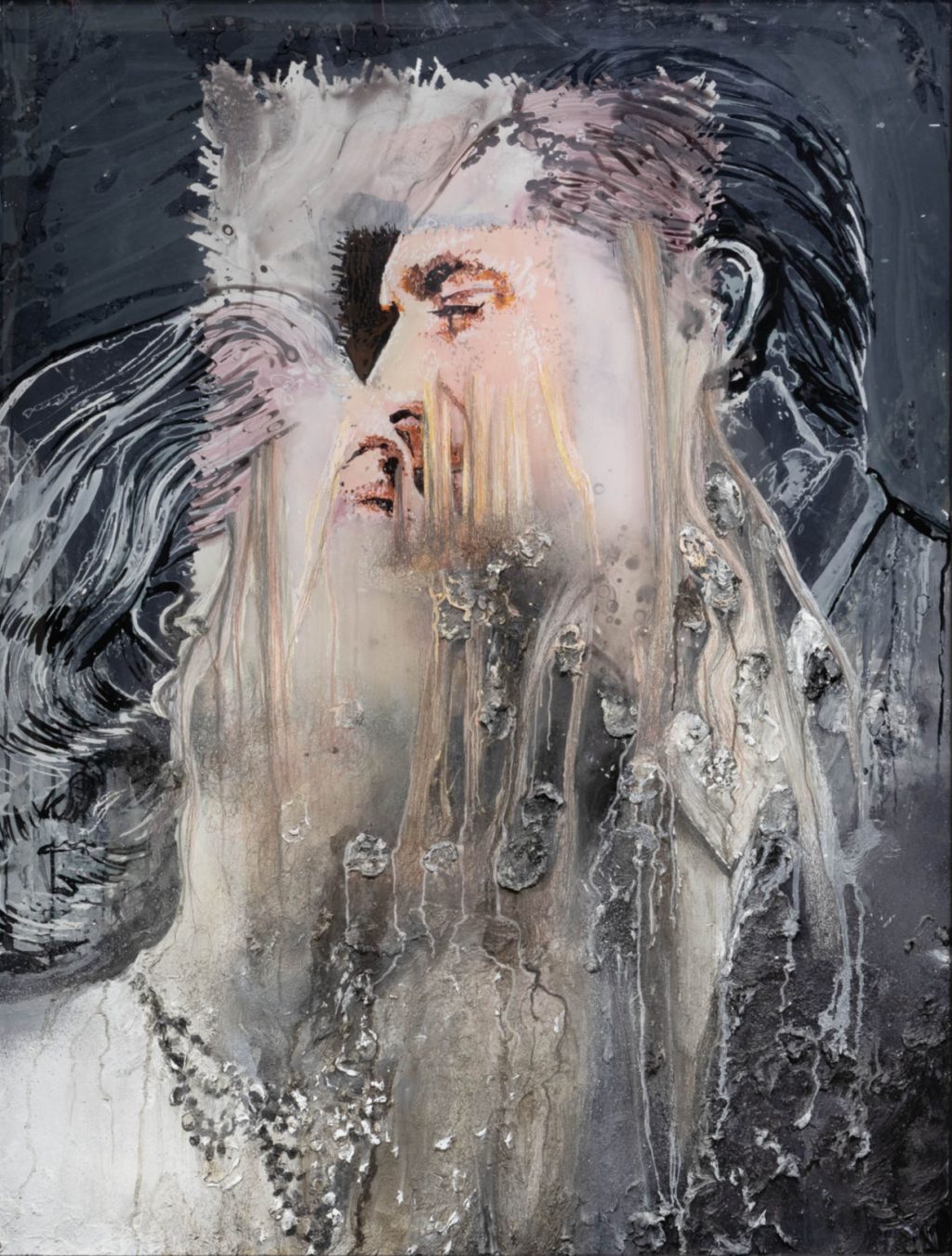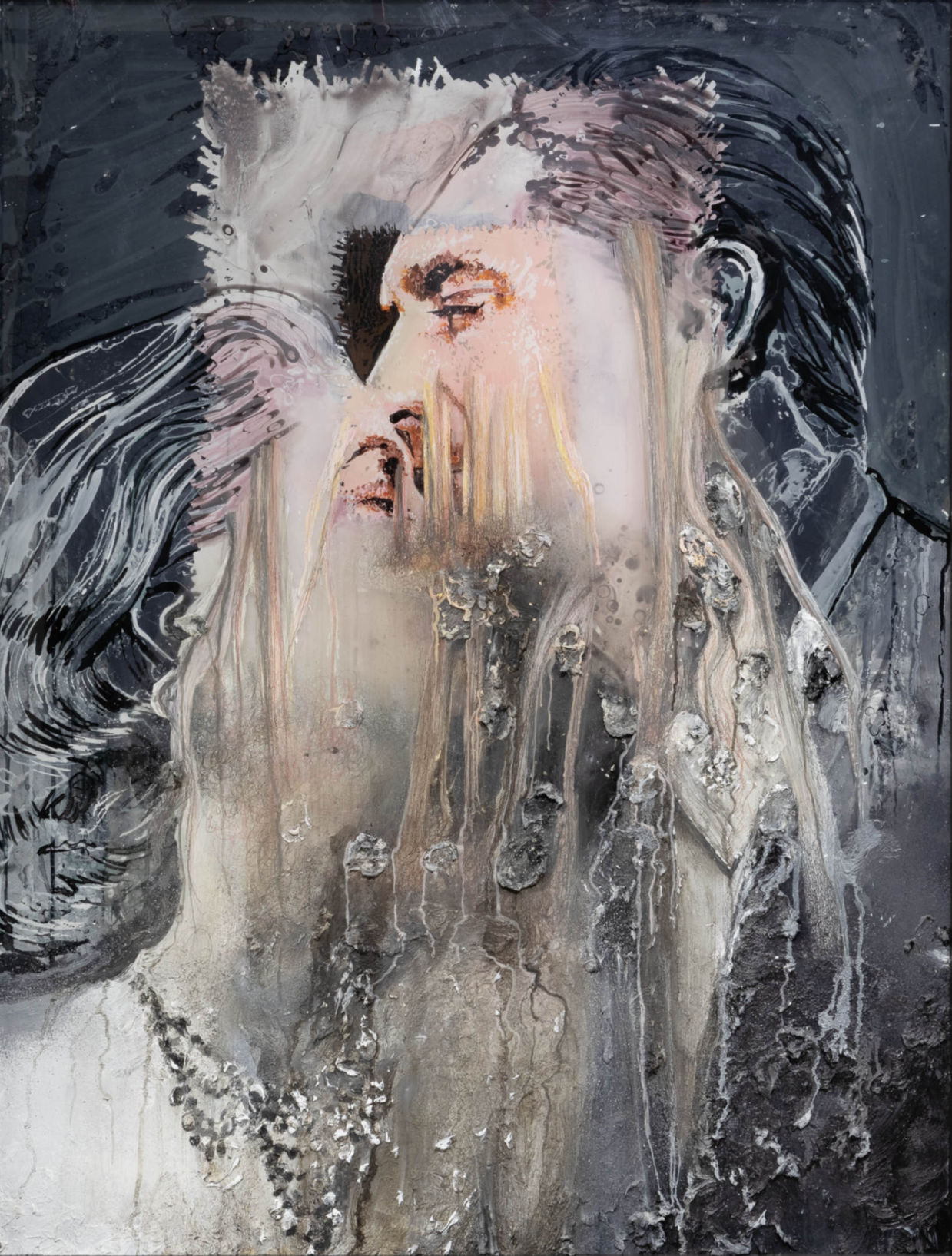 Movie Kiss
2021
Acrylic, oil, and pencils on acrylic glass
120 × 90 cm
Show more works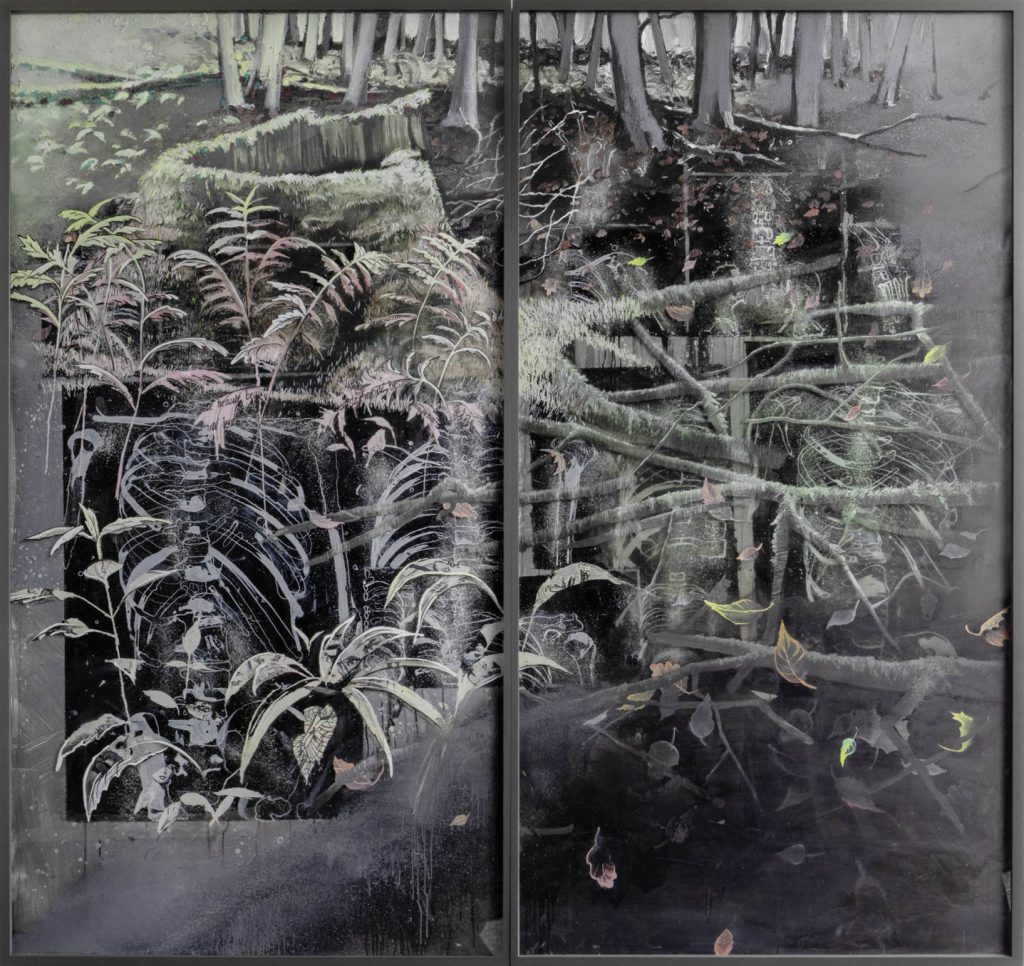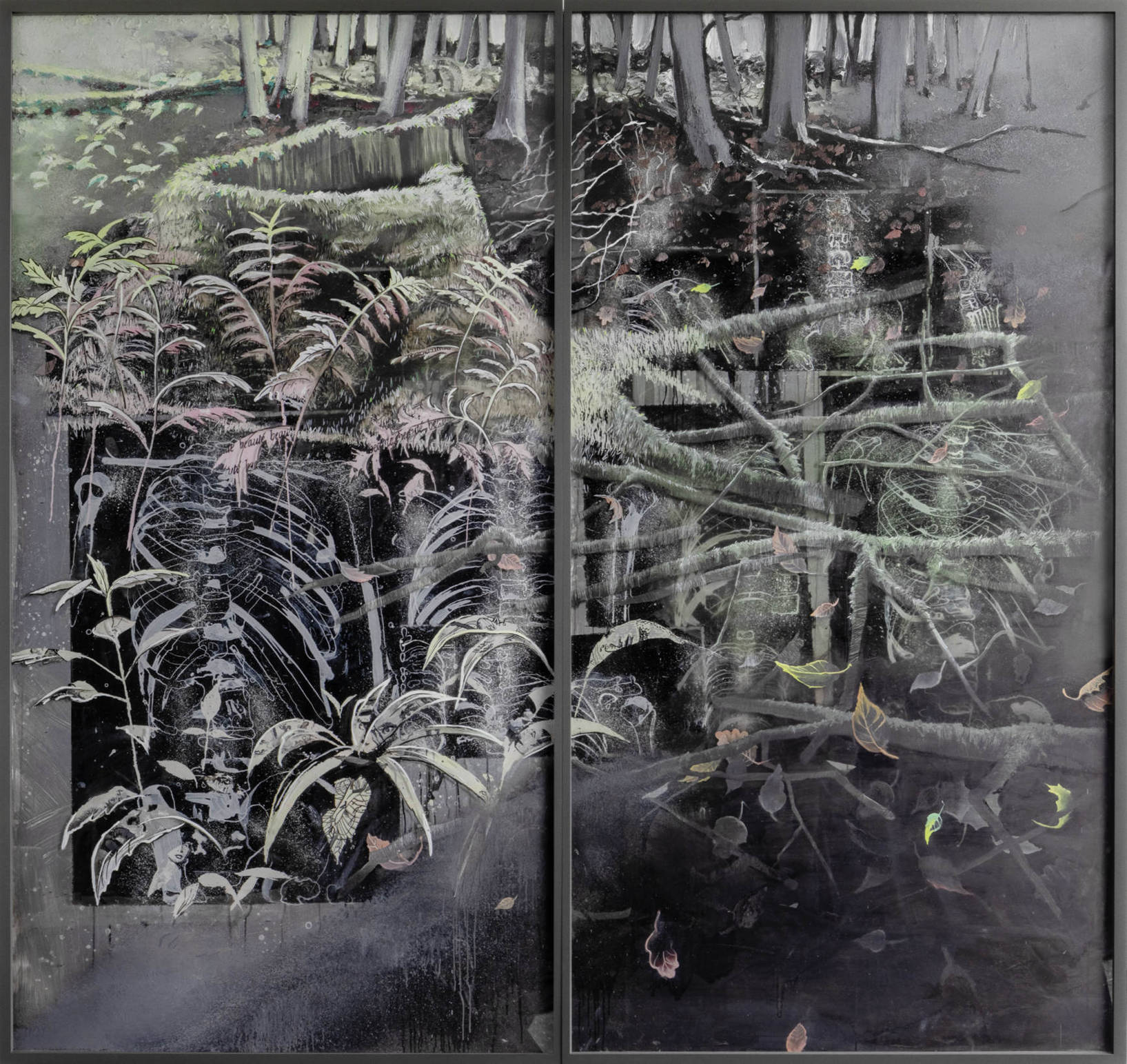 Truths Behind
2021
Acrylic, oil, and pencils on acrylic glass
237 × 252 cm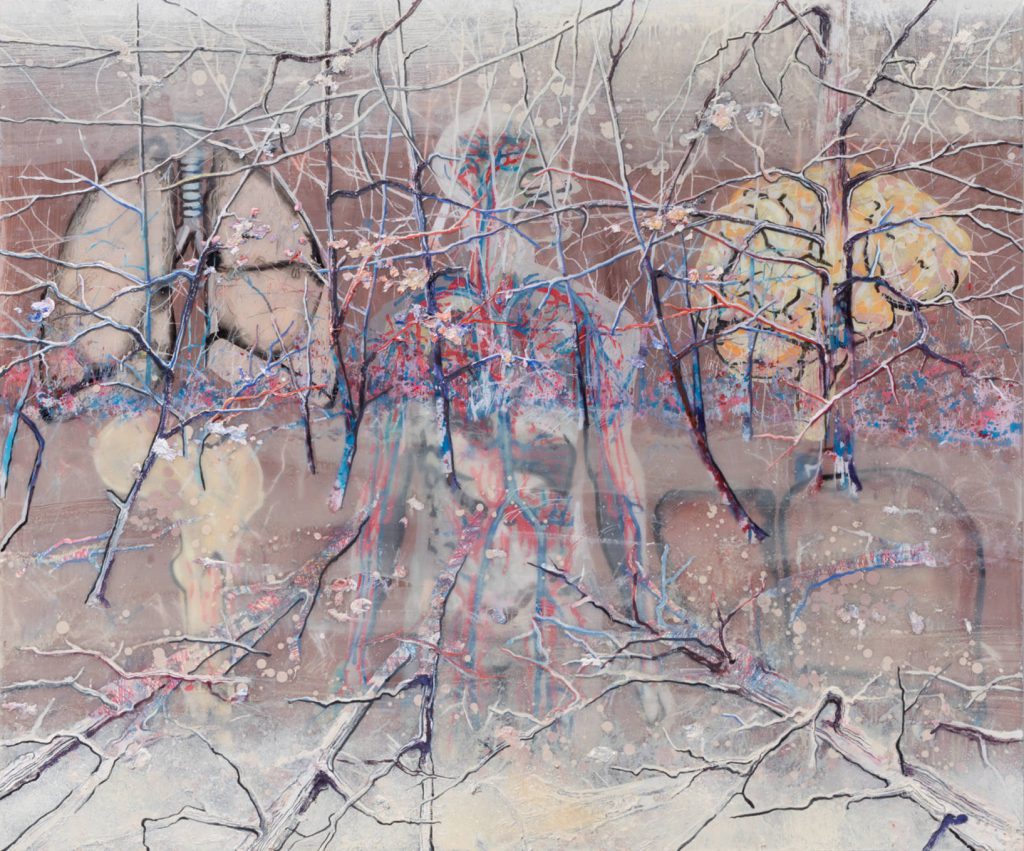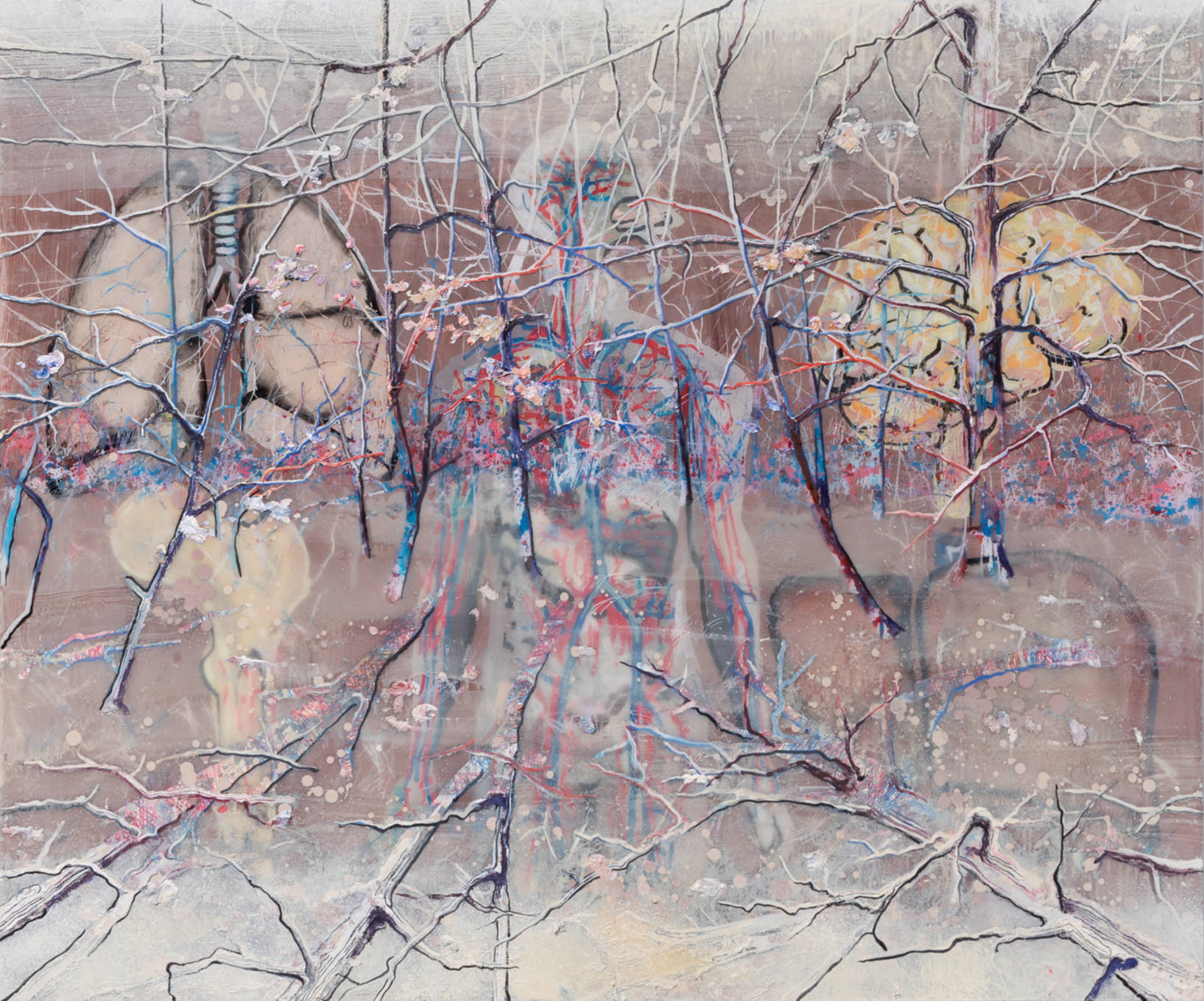 Forest I
2021
Acrylic, oil, and pencils on acrylic glass
100 × 120 cm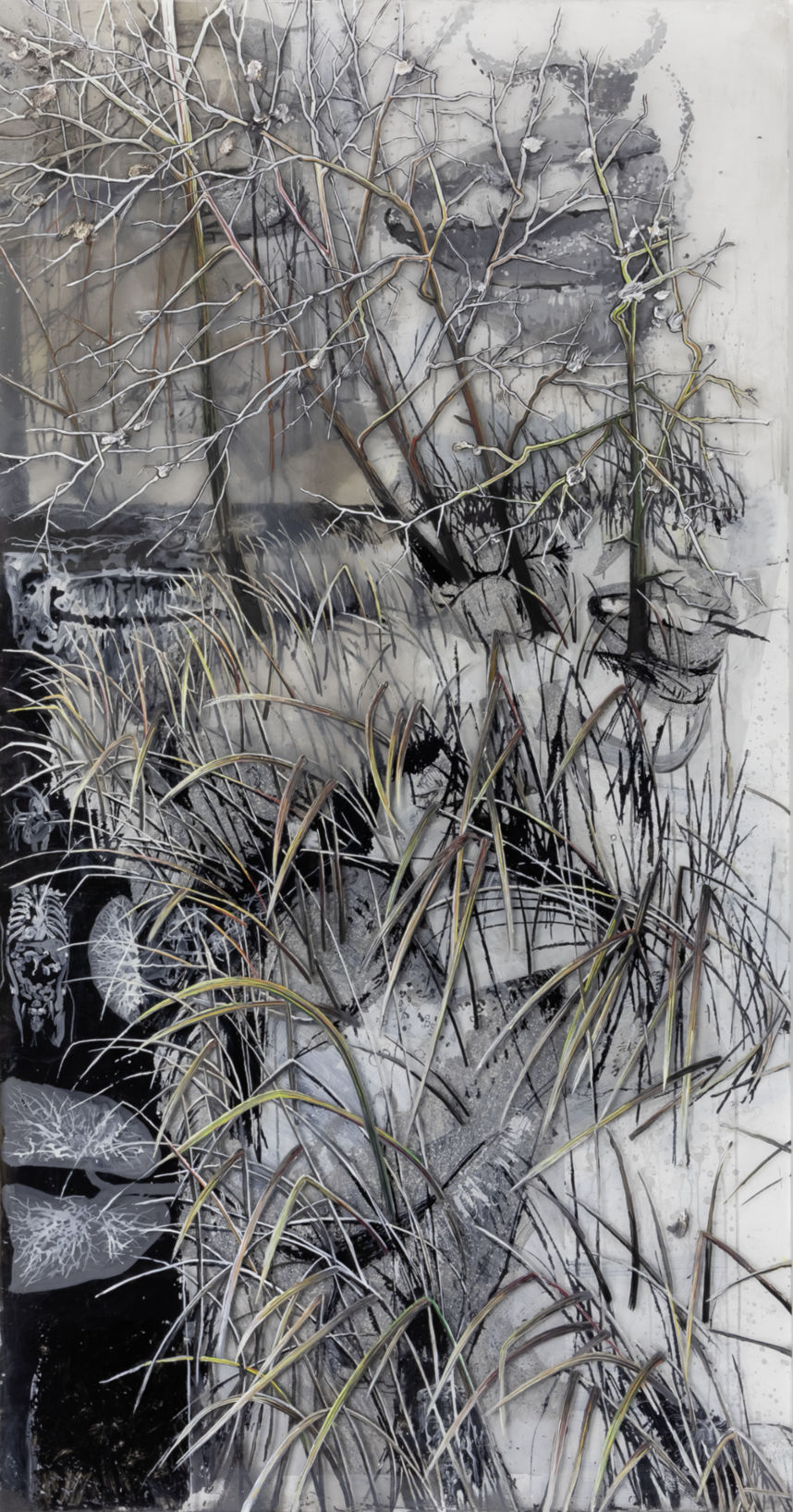 Network
2021
Acrylic, oil, and pencils on acrylic glass
232 × 122 cm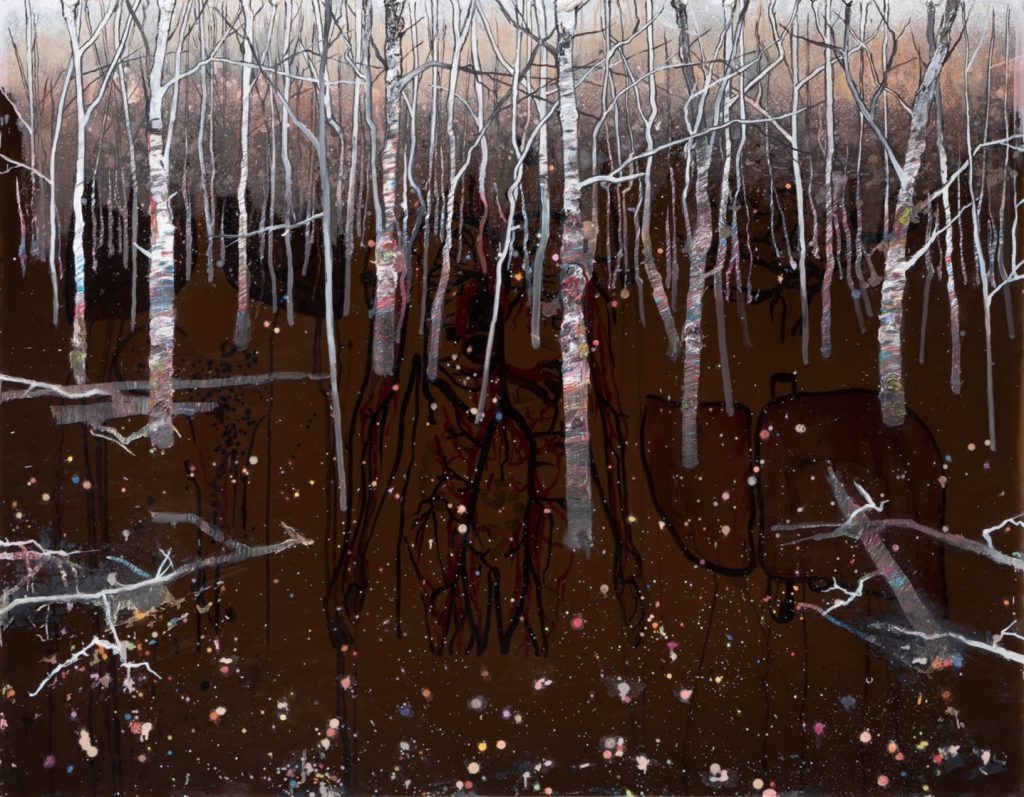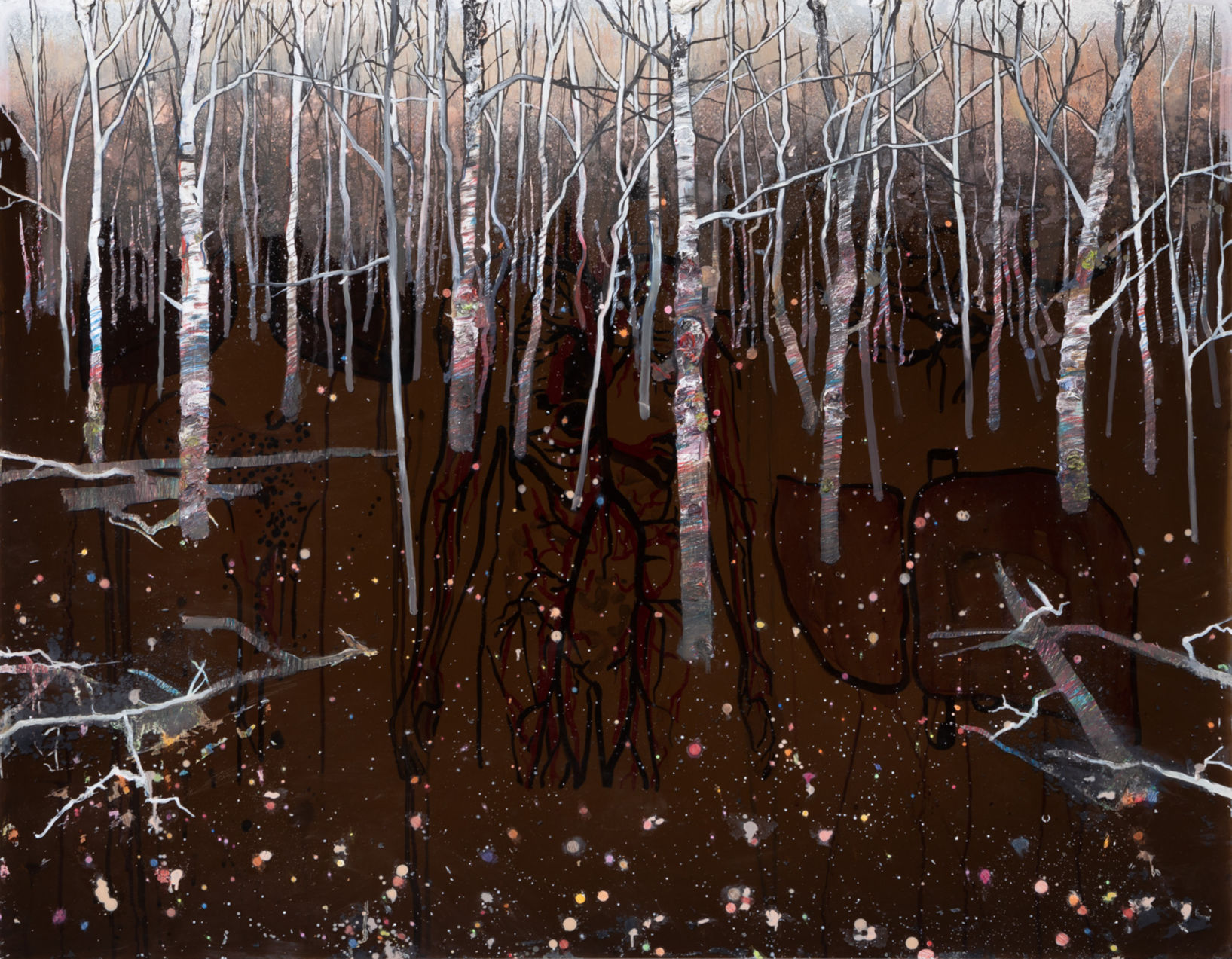 Forest II
2021
Acrylic, oil, and pencils on acrylic glass
89.9 × 115 cm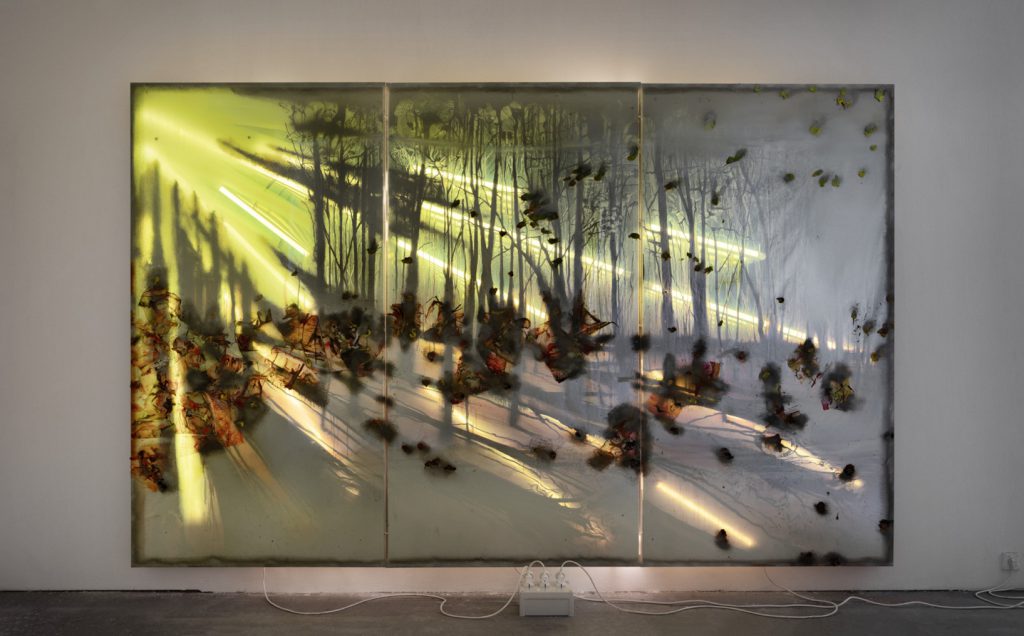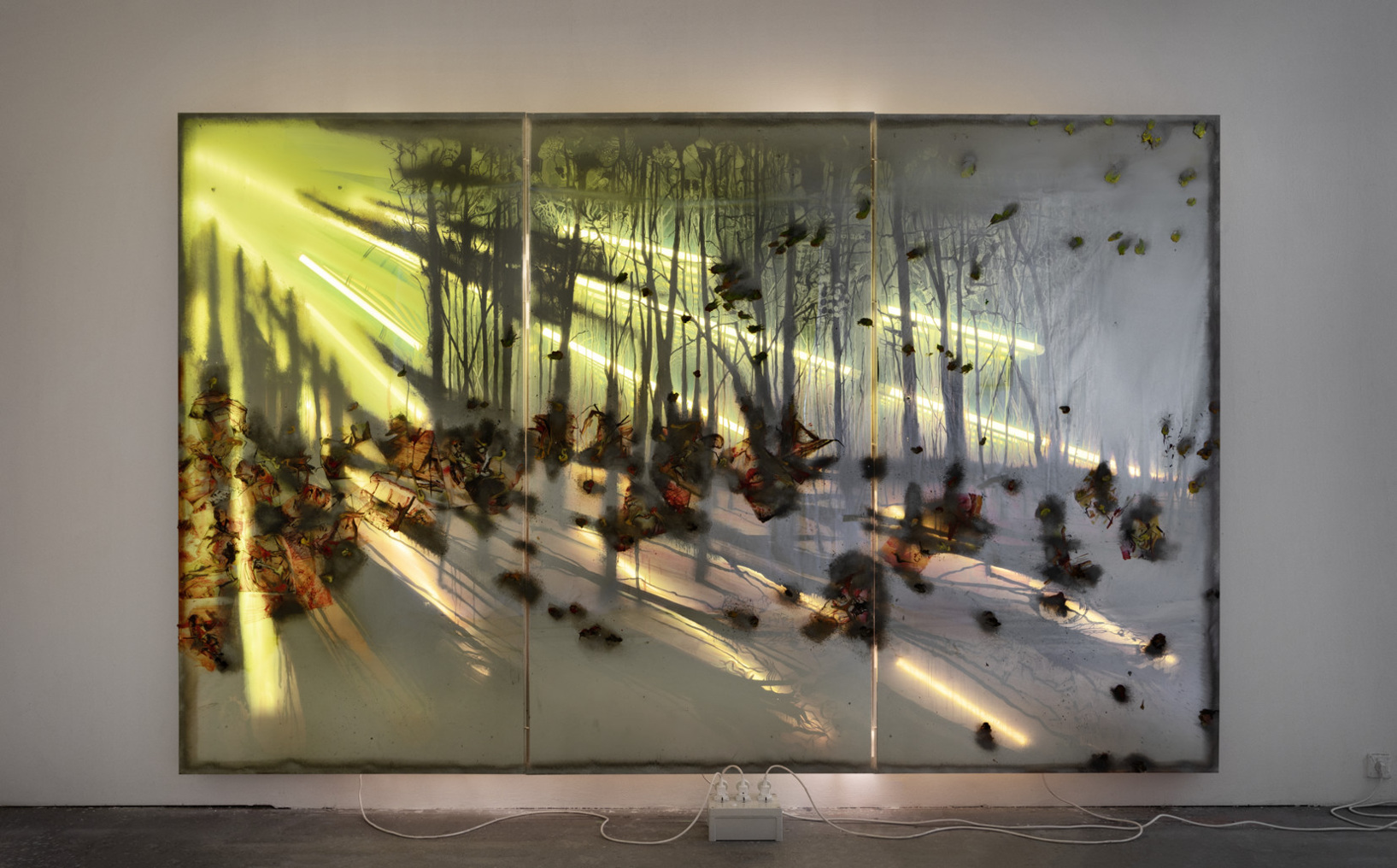 Erlösung
2022
Acrylic and oil on acrylic glass, spy mirror, LED-tubes, cables and controller box
232 × 366 × 12 cm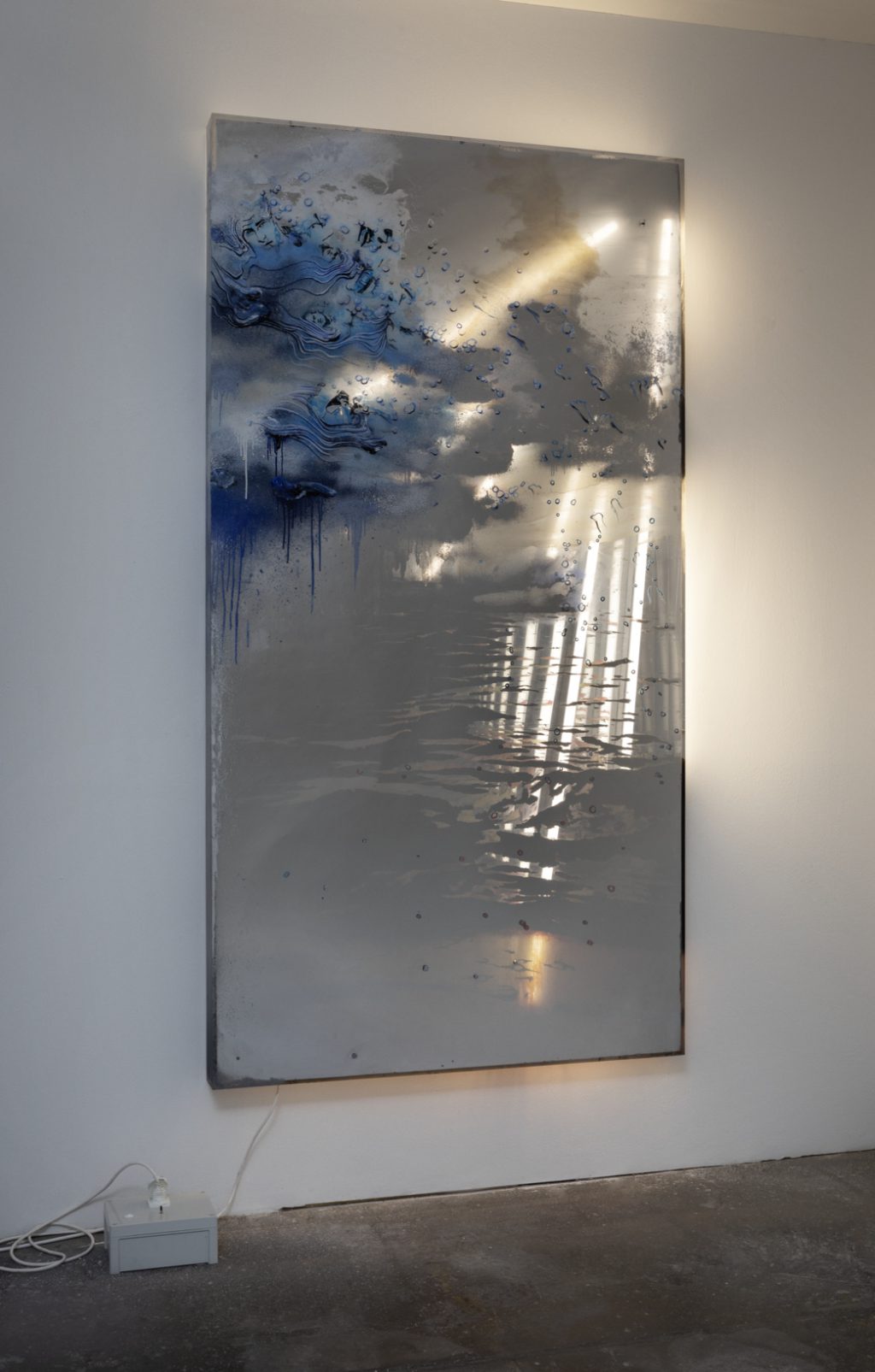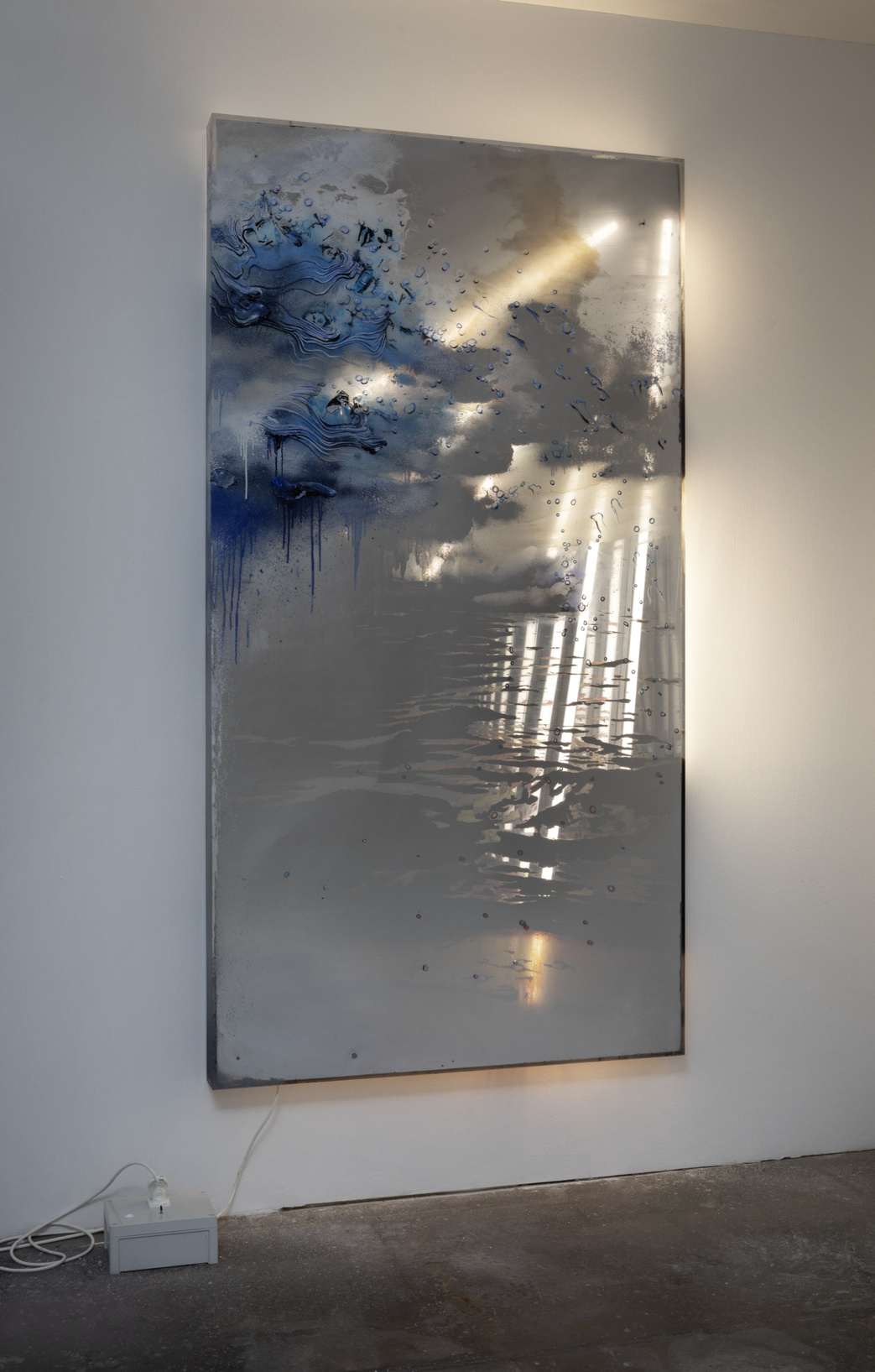 Circulation
2021
Acrylic and oil on acrylic glass, spy mirror, LED-lights, cables and controller box
232 × 122 × 10 cm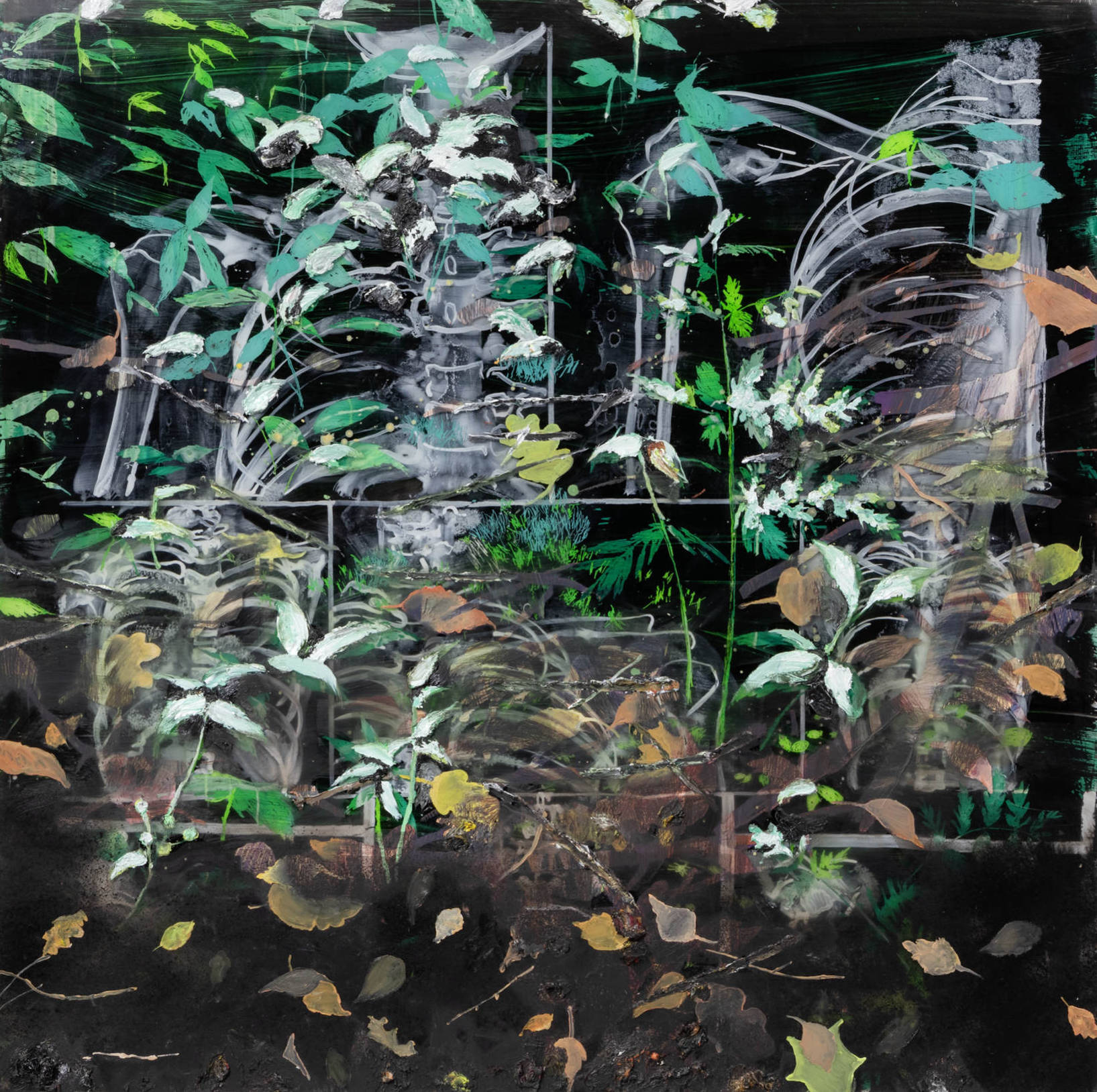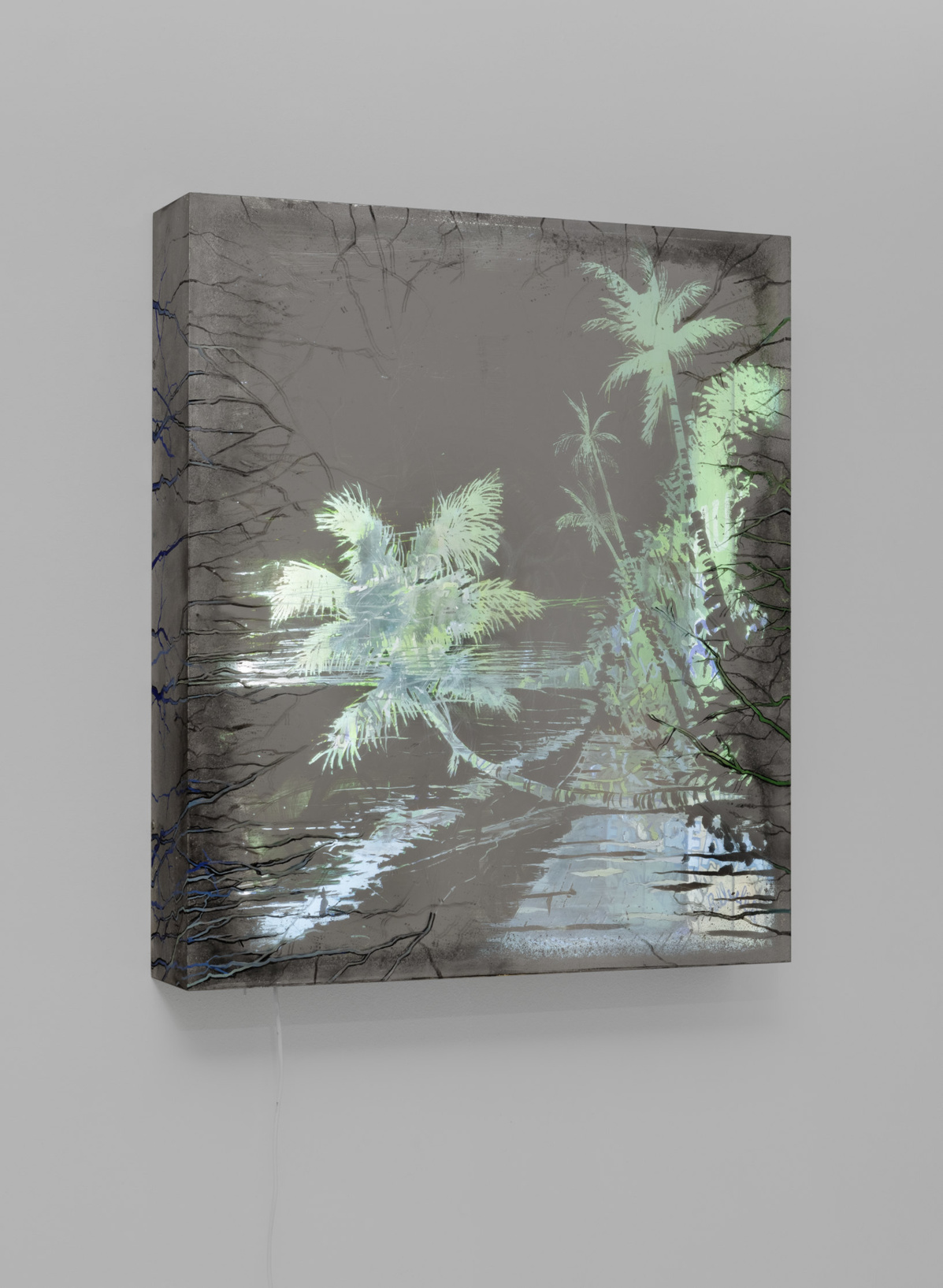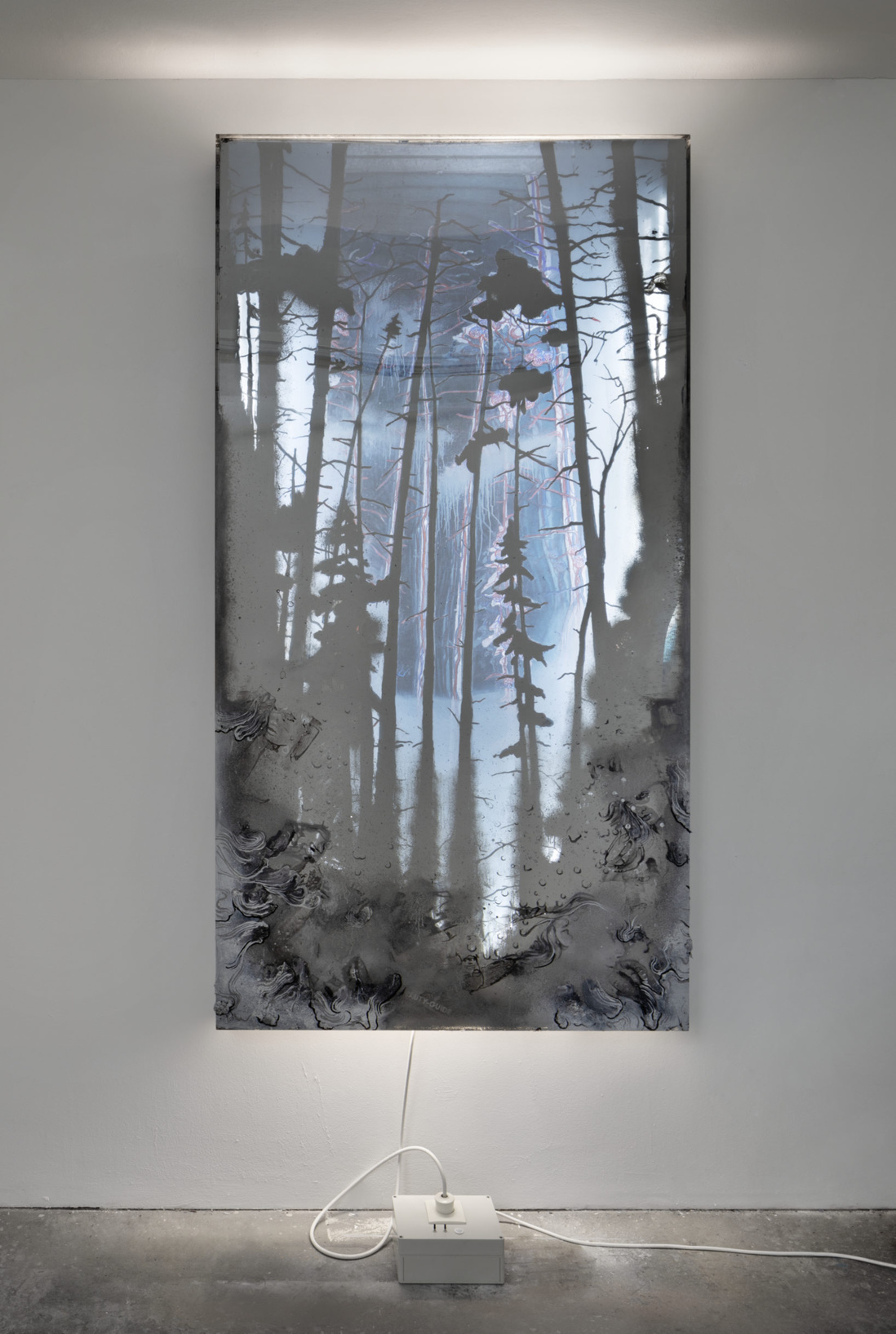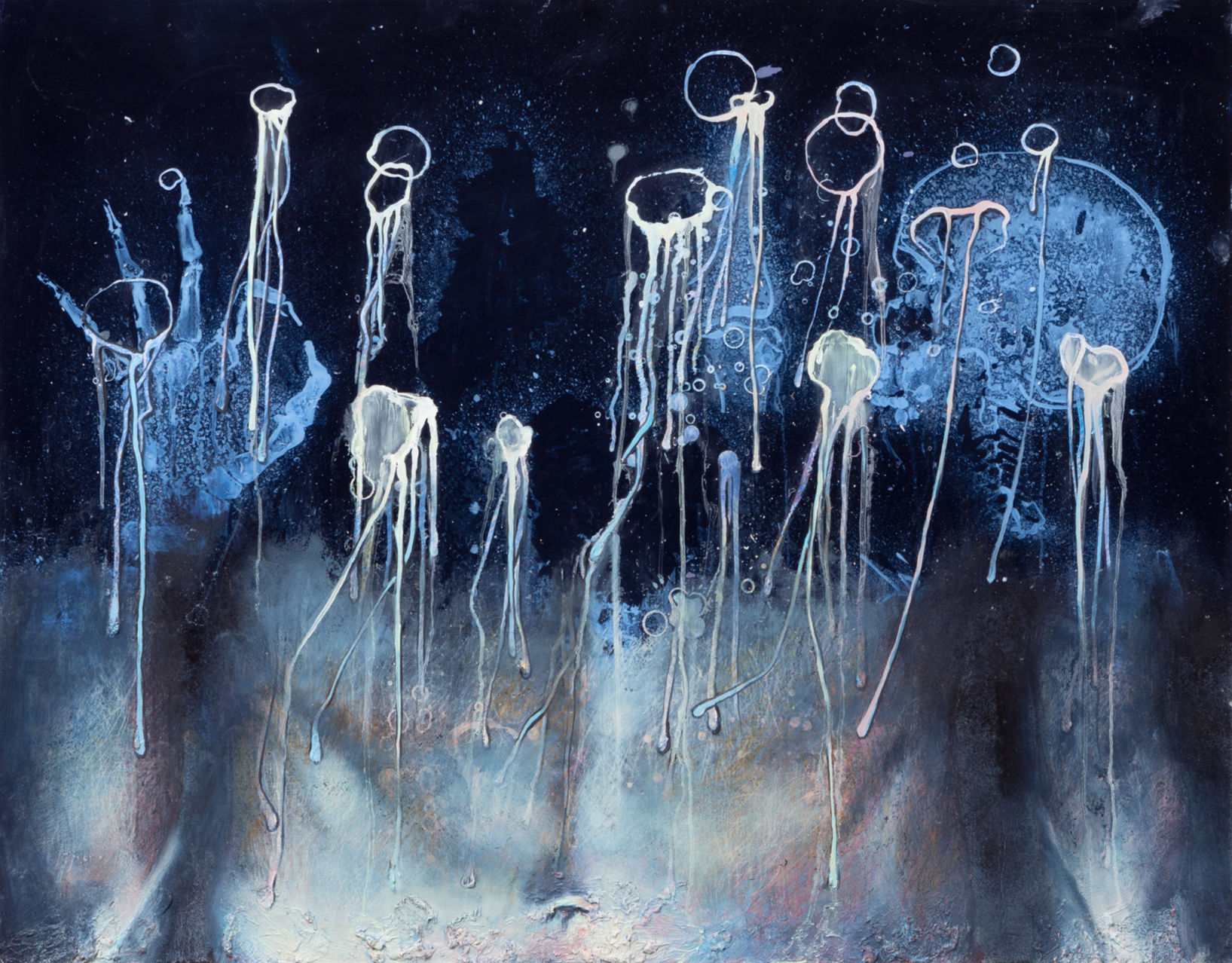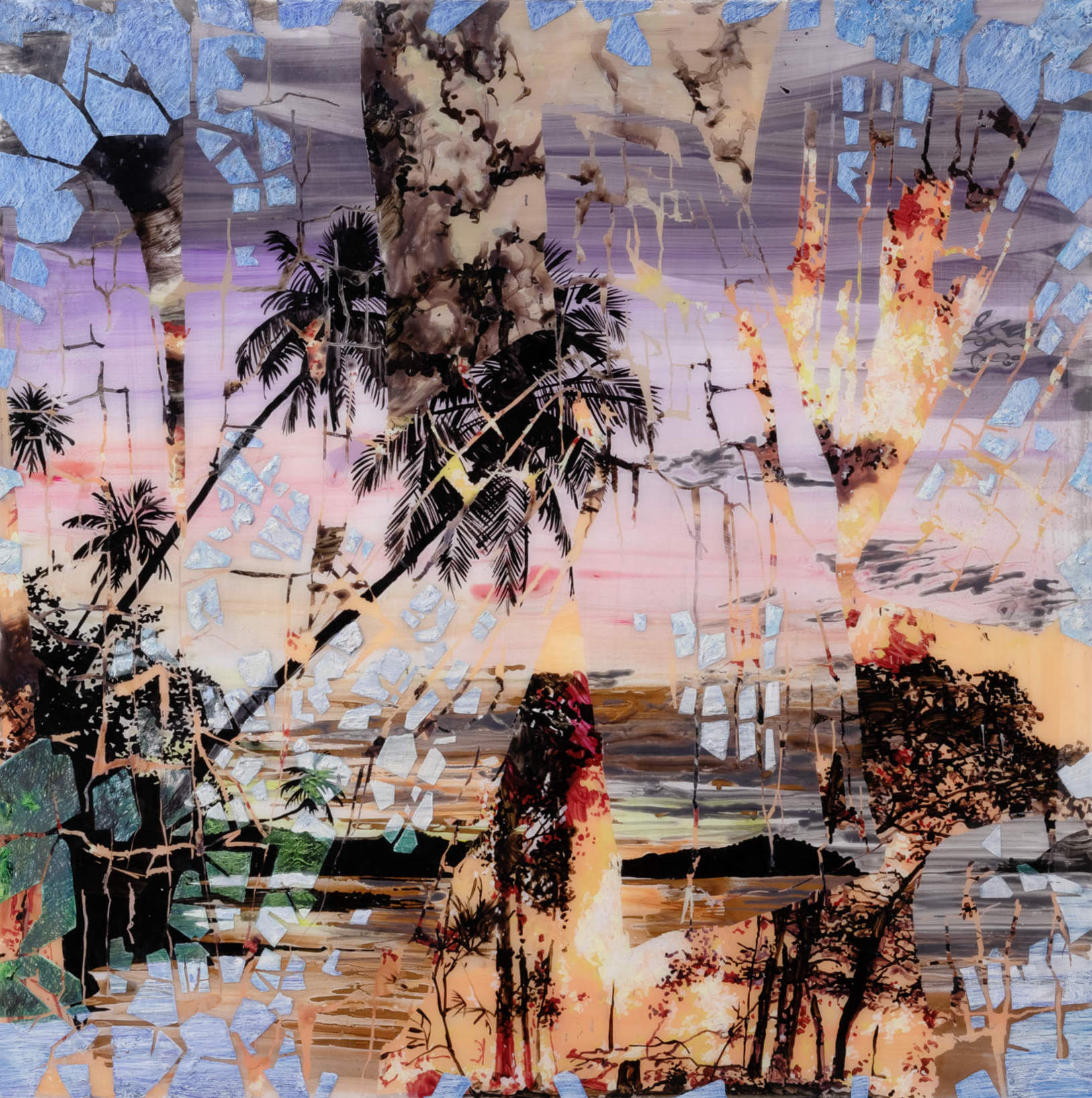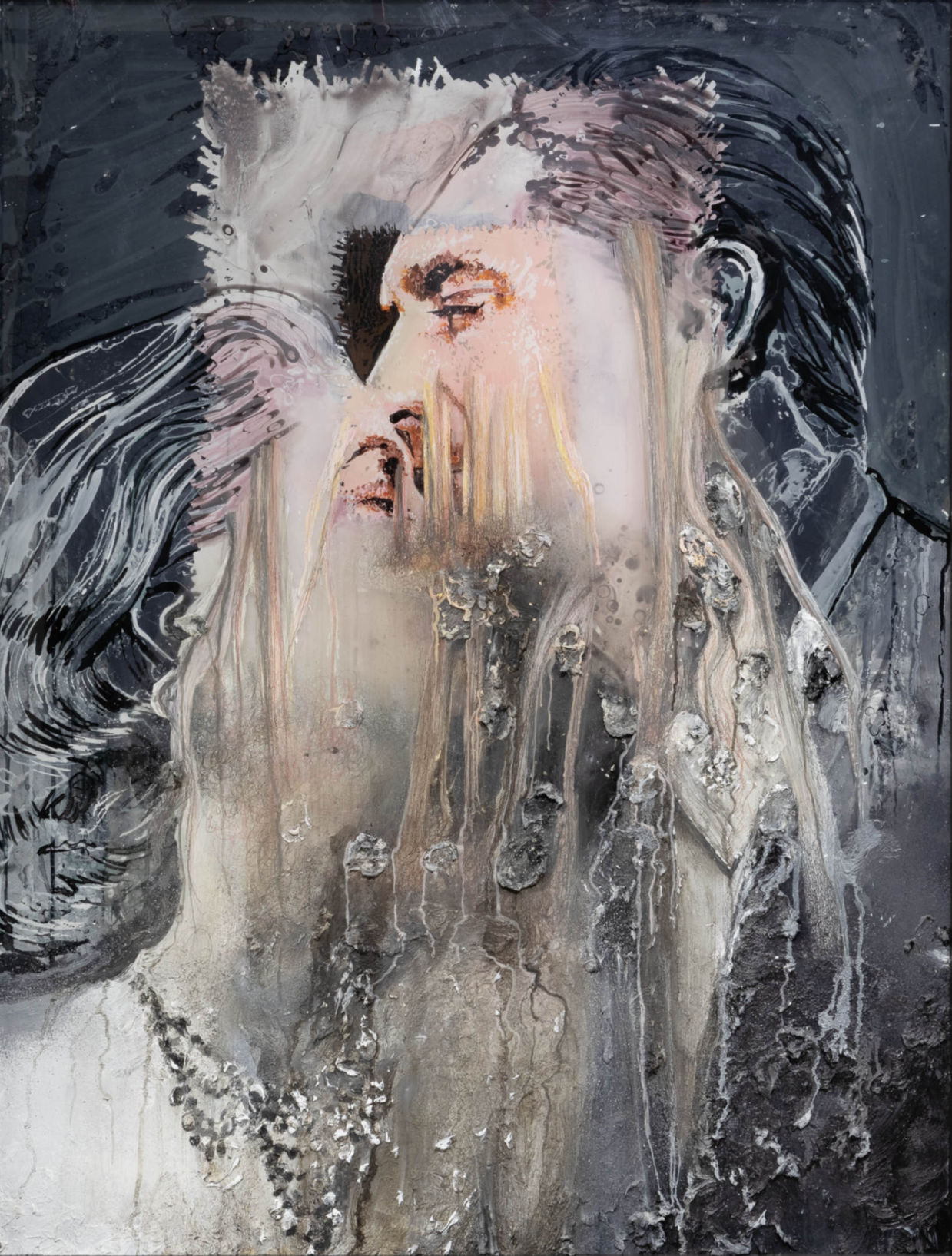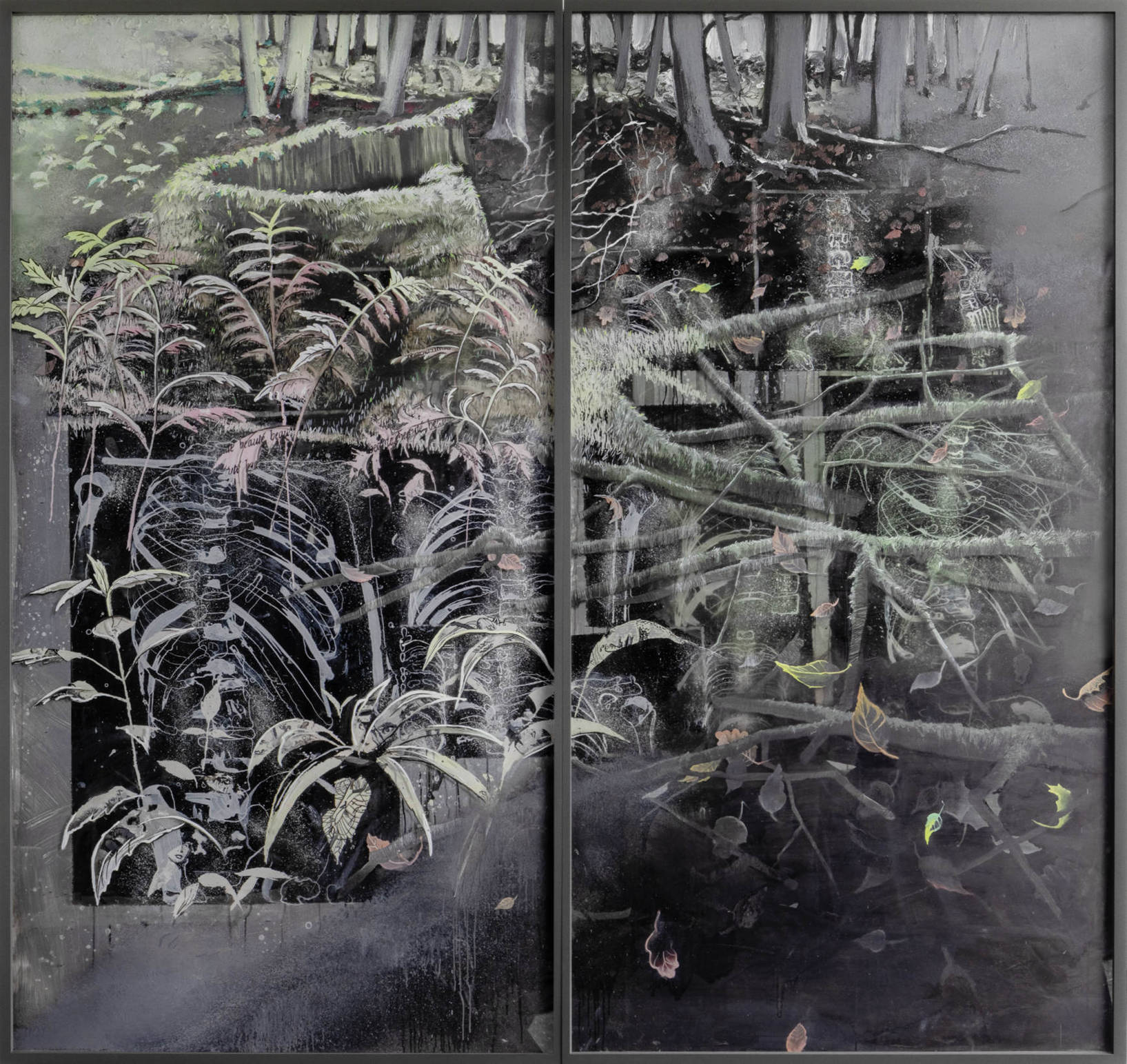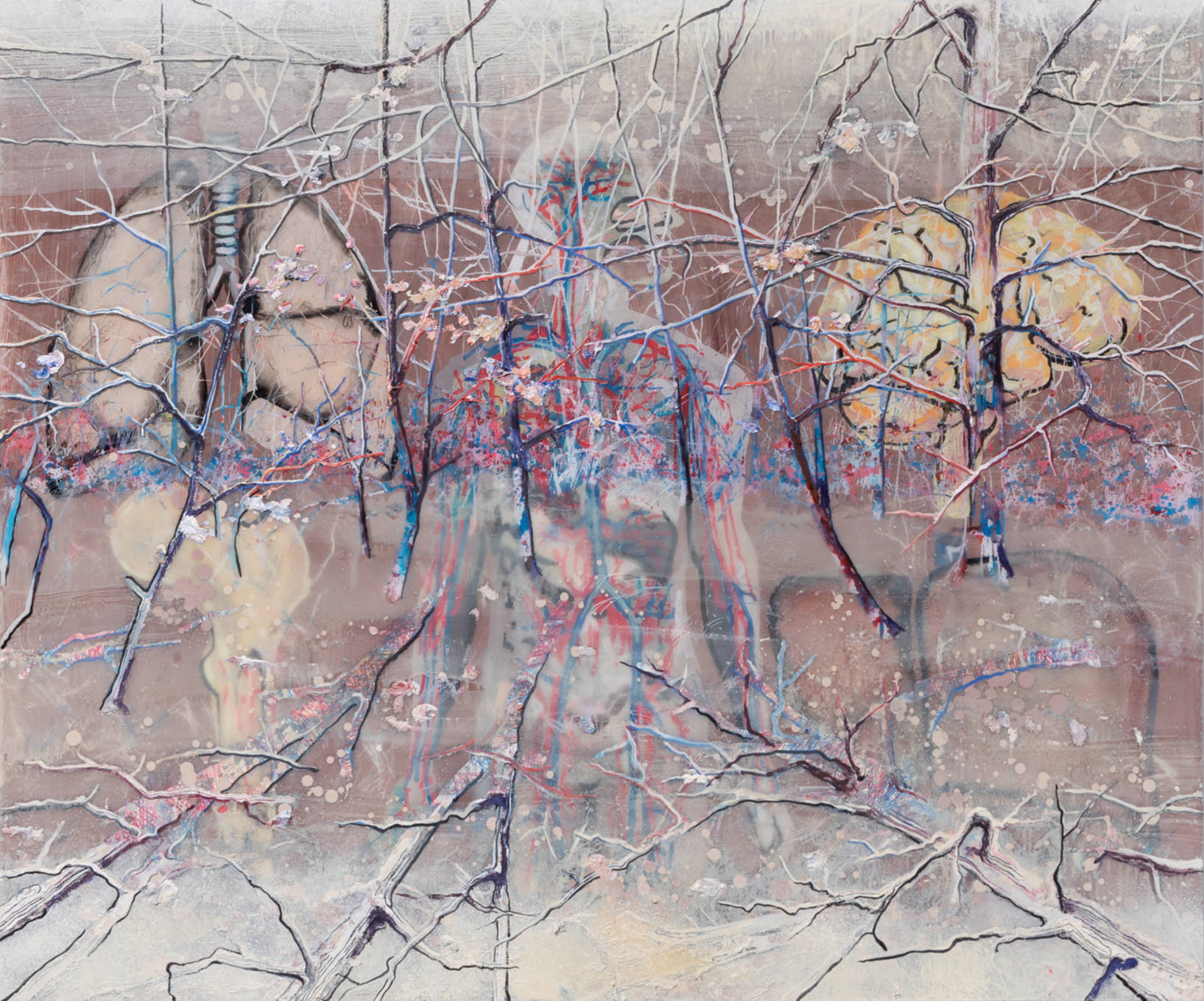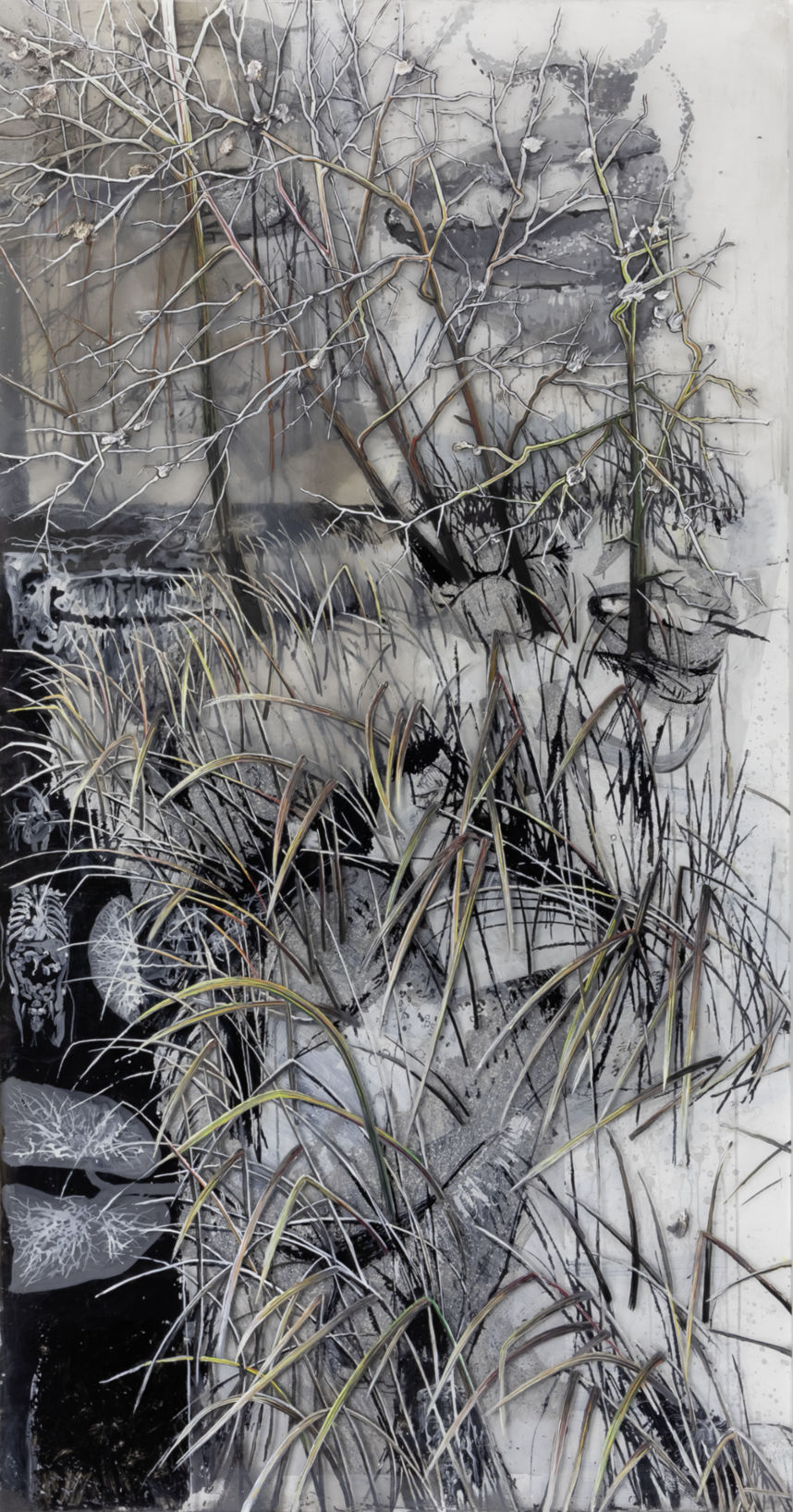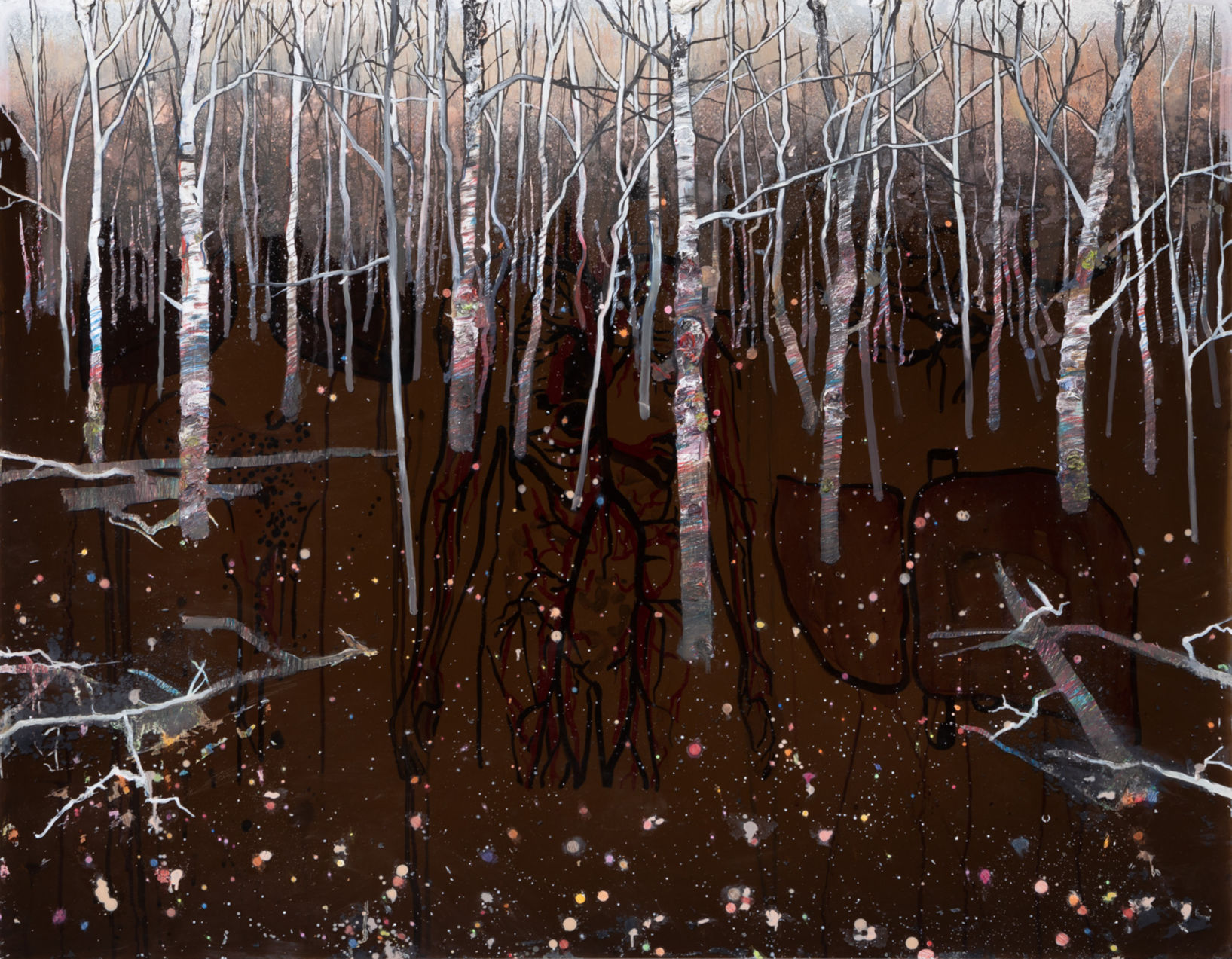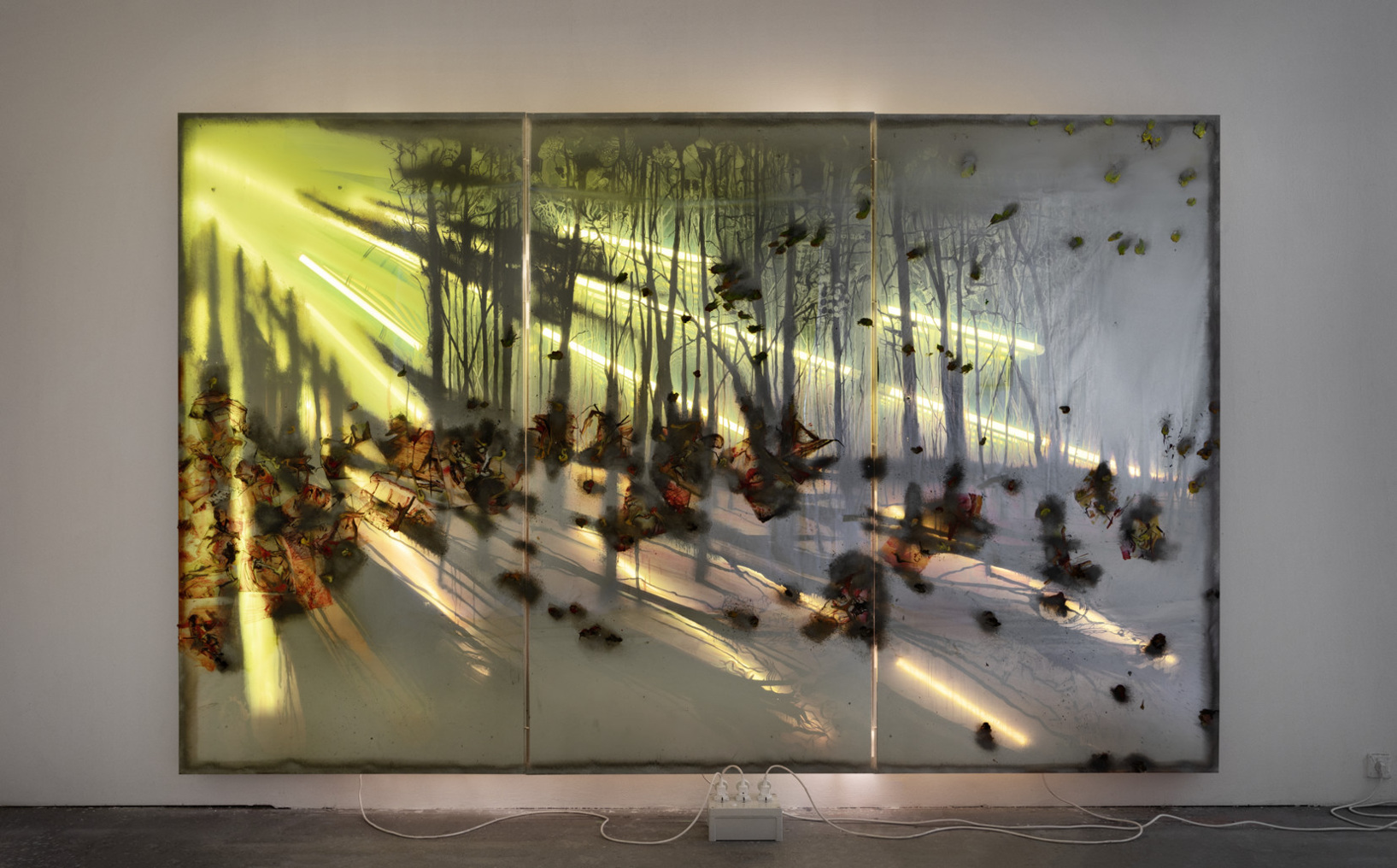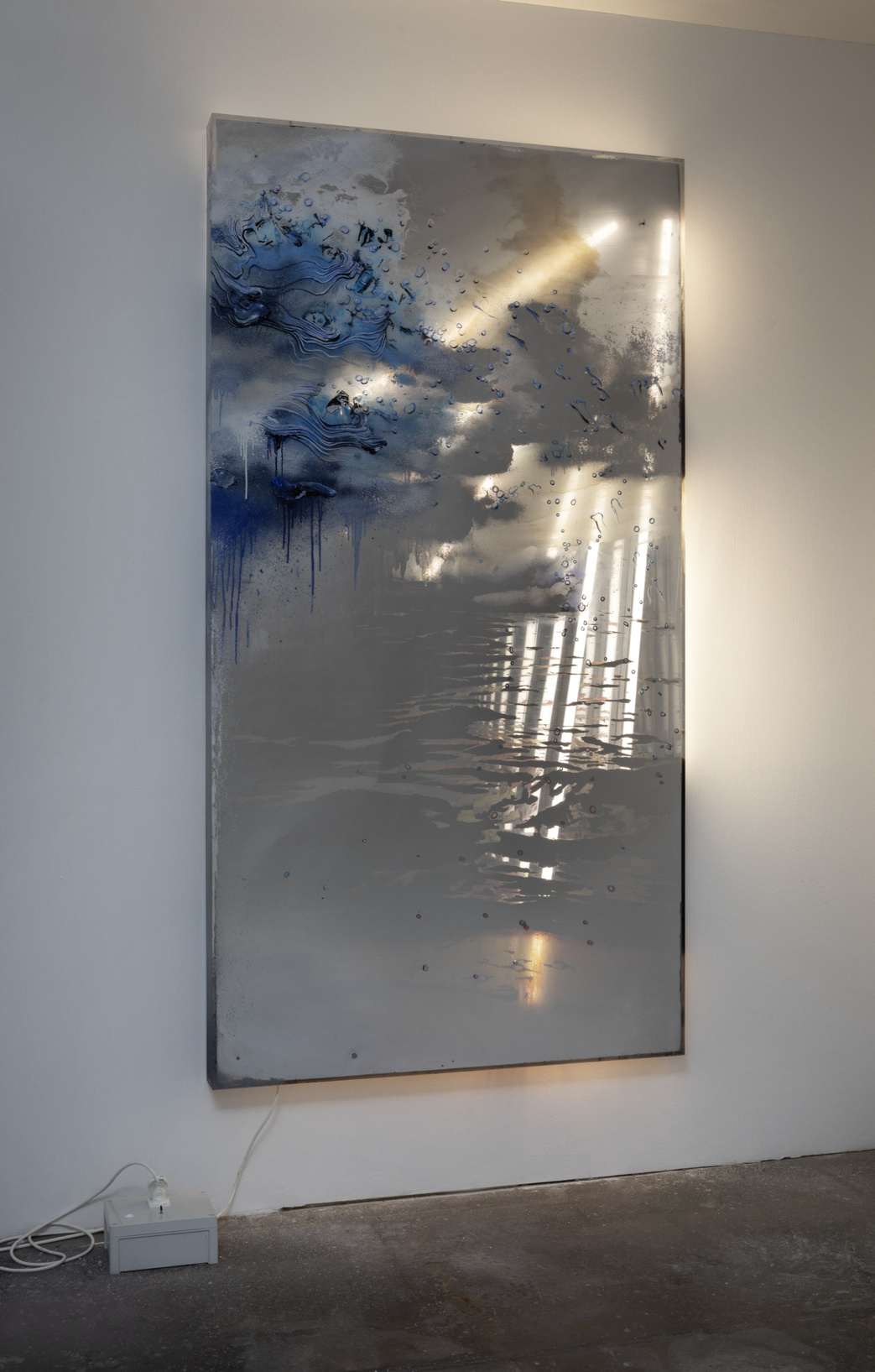 ---
About
Philipp Fürhofer, born in Augsburg in 1982, has become a major figure in the national and international art scene over the last years. His name has become synonymous with a body of work that uses glass, mirrors, and light to create highly aesthetic and enigmatic effects. His work has not only been shown in numerous exhibitions, recently in the rotunda of the Schirn Kunsthalle in Frankfurt, but also – quite literally – on the big European stage. Fürhofer's installations have served as playful and profound backdrops for opera productions in Bayreuth and London's Covent Garden. Fürhofer's light boxes can be next seen at the Städel in Frankfurt, embedded in an expansive, site-specific installation. Four such light boxes – in which complex light cycles transform acrylic glass, mirrors, and impasto painting into living organisms – are also on view in our exhibition, the artist's third with Galerie Judin. First and foremost, it presents a group of works that revitalizes the traditional format of panel painting using the artist's familiar visual language resulting in what could be understood as a summary of his previous practice.
In recent years, the artist has begun to condense his three-dimensional layering onto a single surface. In a variation on classical reverse glass painting, Fürhofer has now created 12 works on glass, the front and back sides of which have been painted. However, this condensation is not accompanied by a simplification of his pictorial message. His work maintains the aesthetic and thematic deepness. Therefore, Fürhofer also understands his recent works as reflections of our (media) world, which has become ever more complex once again and in which we are constantly bombarded with images and text messages. Sorting, analyzing, and evaluating all these bits and pieces of information has become our daily routine – not just in times of climate crisis and pandemic. In an age of "alternative facts," we are challenged with discerning truths and untruths behind thick layers of reception. Fürhofer has now transferred this process into his art. In a process reminding us of collage, he superimposes elements, also allowing deeper layers to shimmer through with the help of omissions or scratches. In Berlin, such a process naturally brings to mind the invention of photomontage by the local Dadaist movement. After the First World War, the artists were concerned with cutting through the Weimar Republic's illusory world with a "kitchen knife." Fürhofer now follows in the footsteps of the Berlin Dadaists to reveal what is hidden behind today's realities.

Continue reading
Despite all these technical and stylistic novelties, Fürhofer has stayed true to his canon of motifs. As with the light boxes, his work continues to revolve around the ever changing relationship between man and nature. However, Fürhofer's interest in cycles – evident in the light circuits – has literally faded out. Instead, he focusses on the concurrency of phenomena. In a sense, we are dealing with the "simultaneity of the non-simultaneous," as the neo-Marxist philosopher Ernst Bloch proclaimed. Fürhofer no longer depicts the succession but the coincidence of idyllic, romanticizing landscapes and dystopian abysses. An uncomfortable idea that we should get accustomed to.
---
---