Ellen Akimoto
My Eyes See Only What's Not in Front of Me
11 February – 8 April 2023
---
Works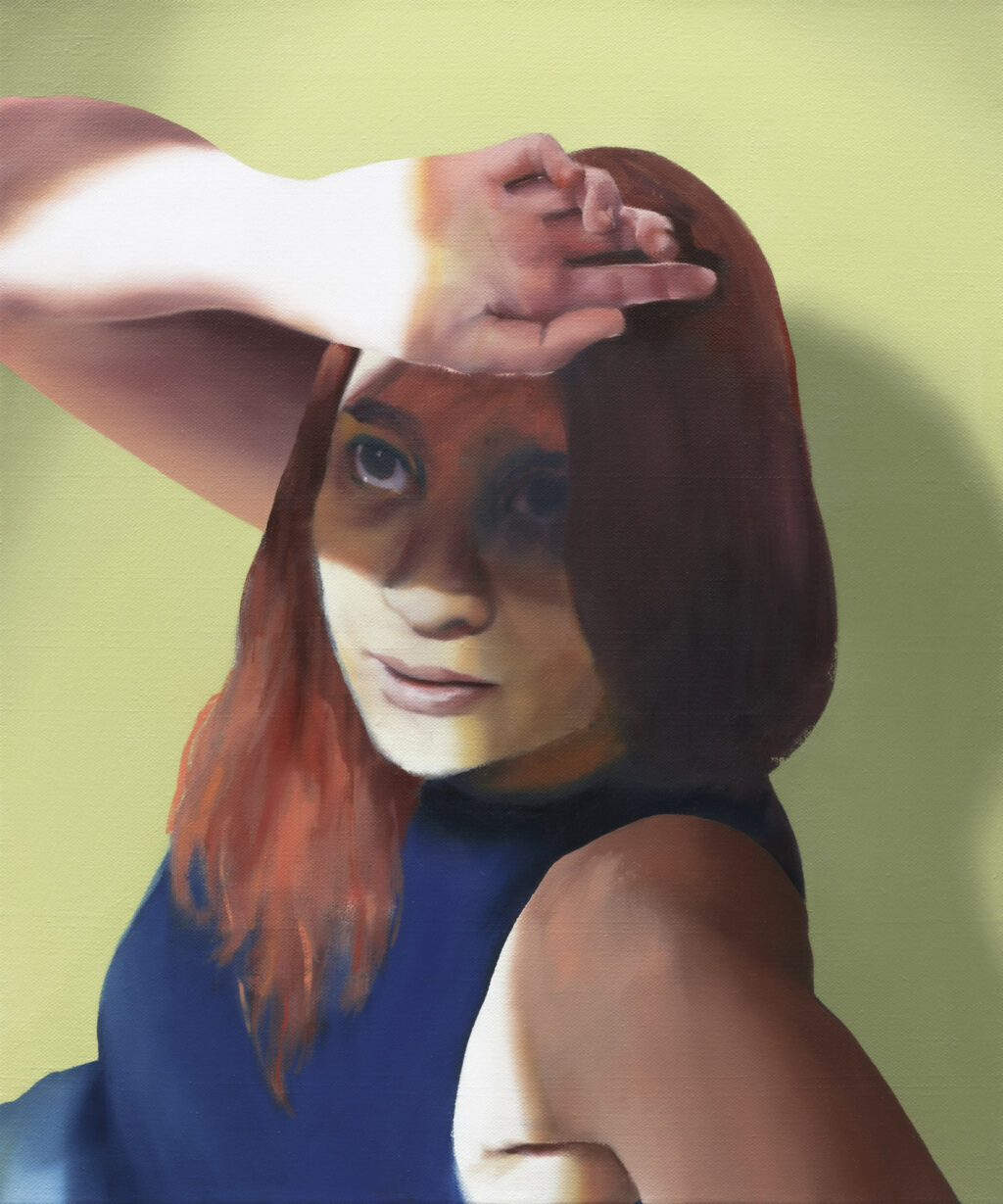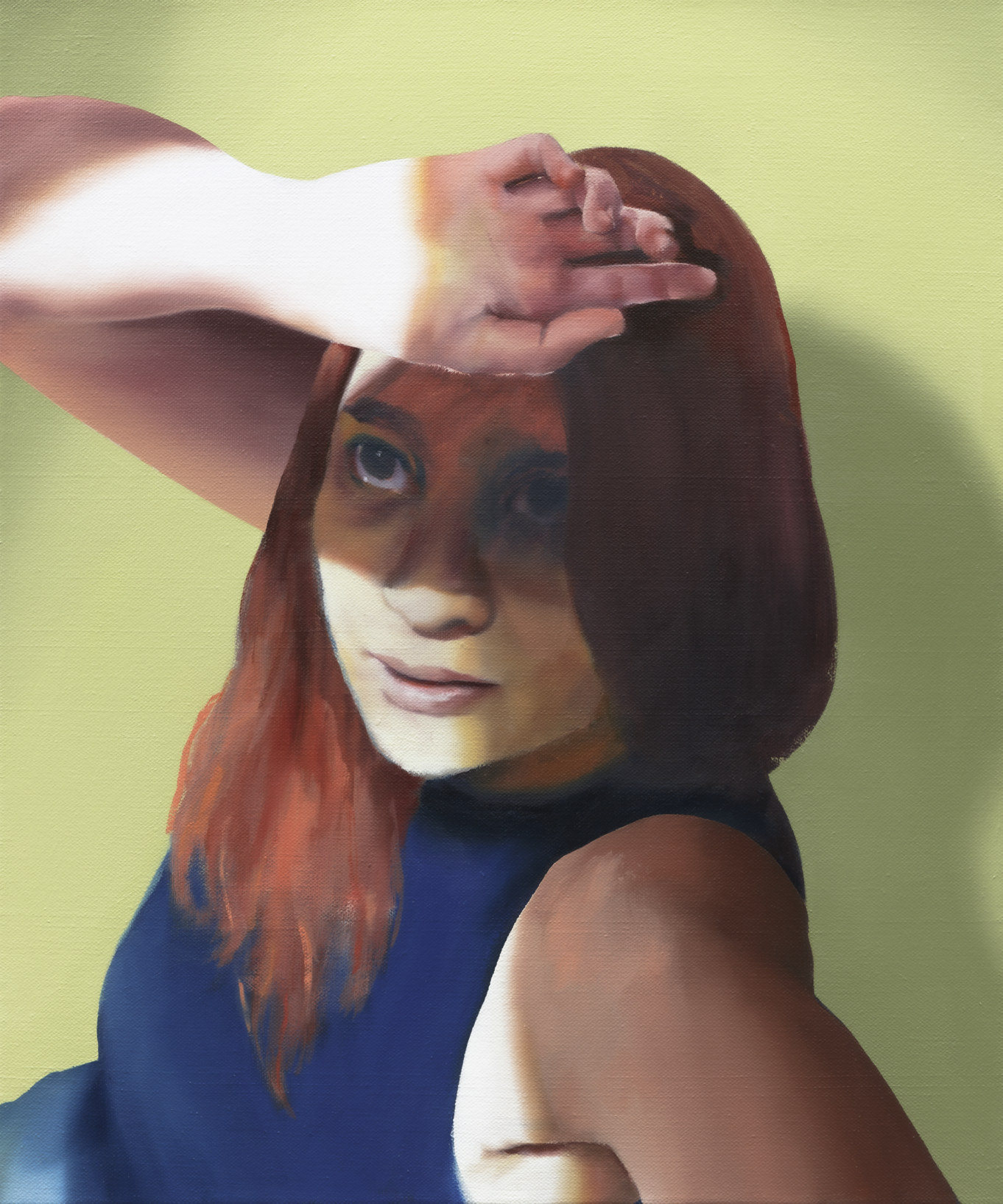 Shielding
2022
Oil on canvas
50 × 40 cm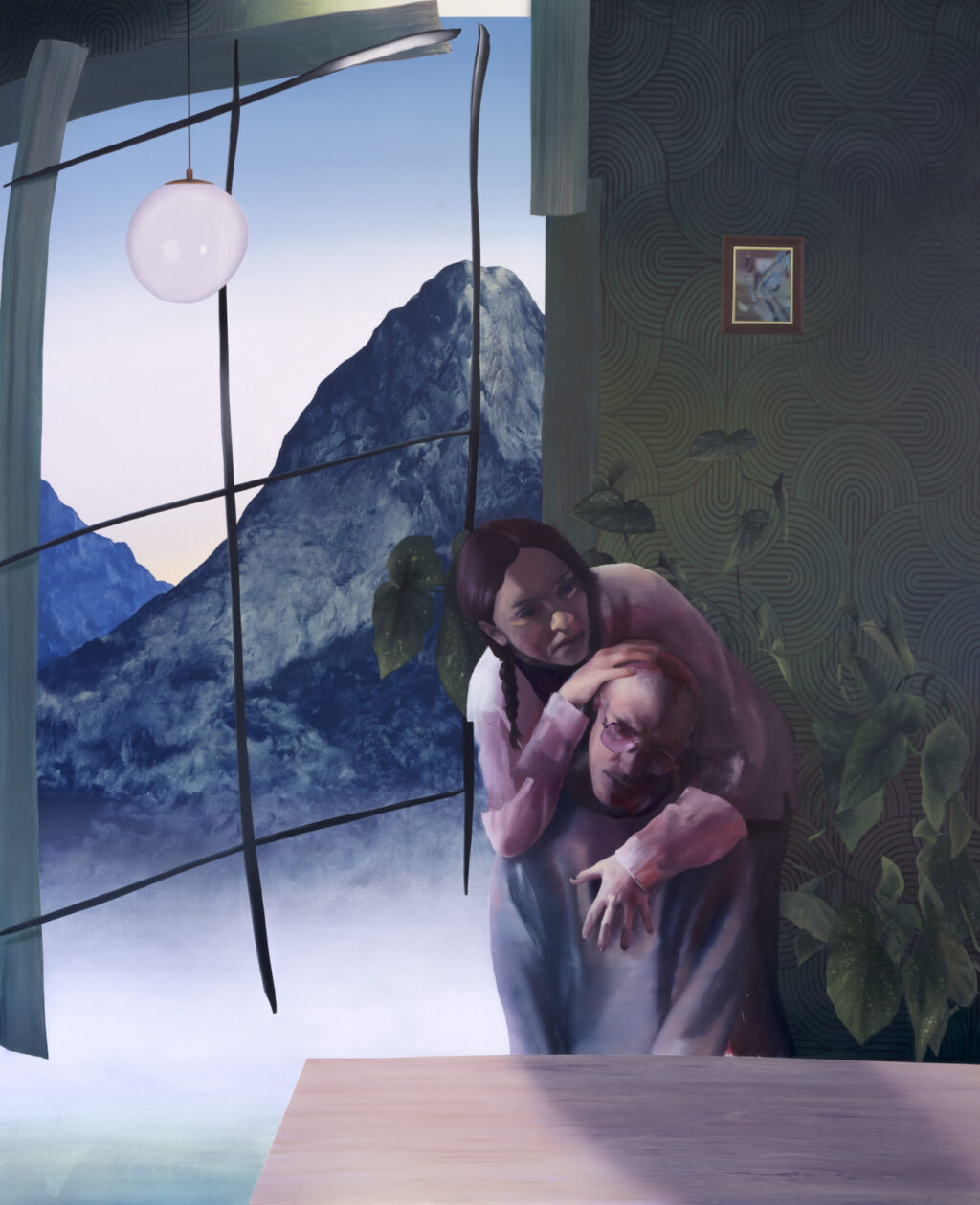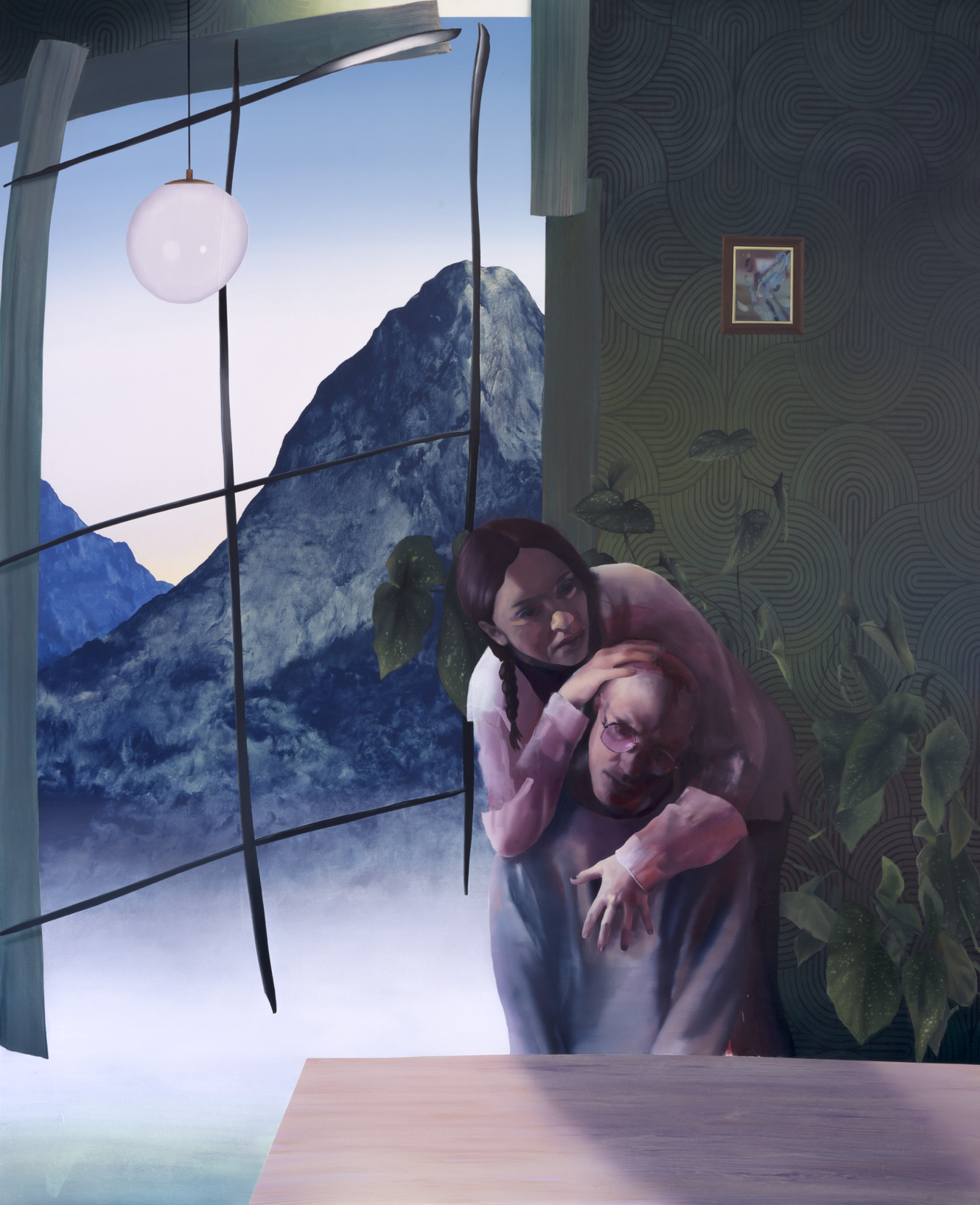 Mountain Interior / Waning Gibbous
2022
Oil and acrylic on canvas
220 × 180 cm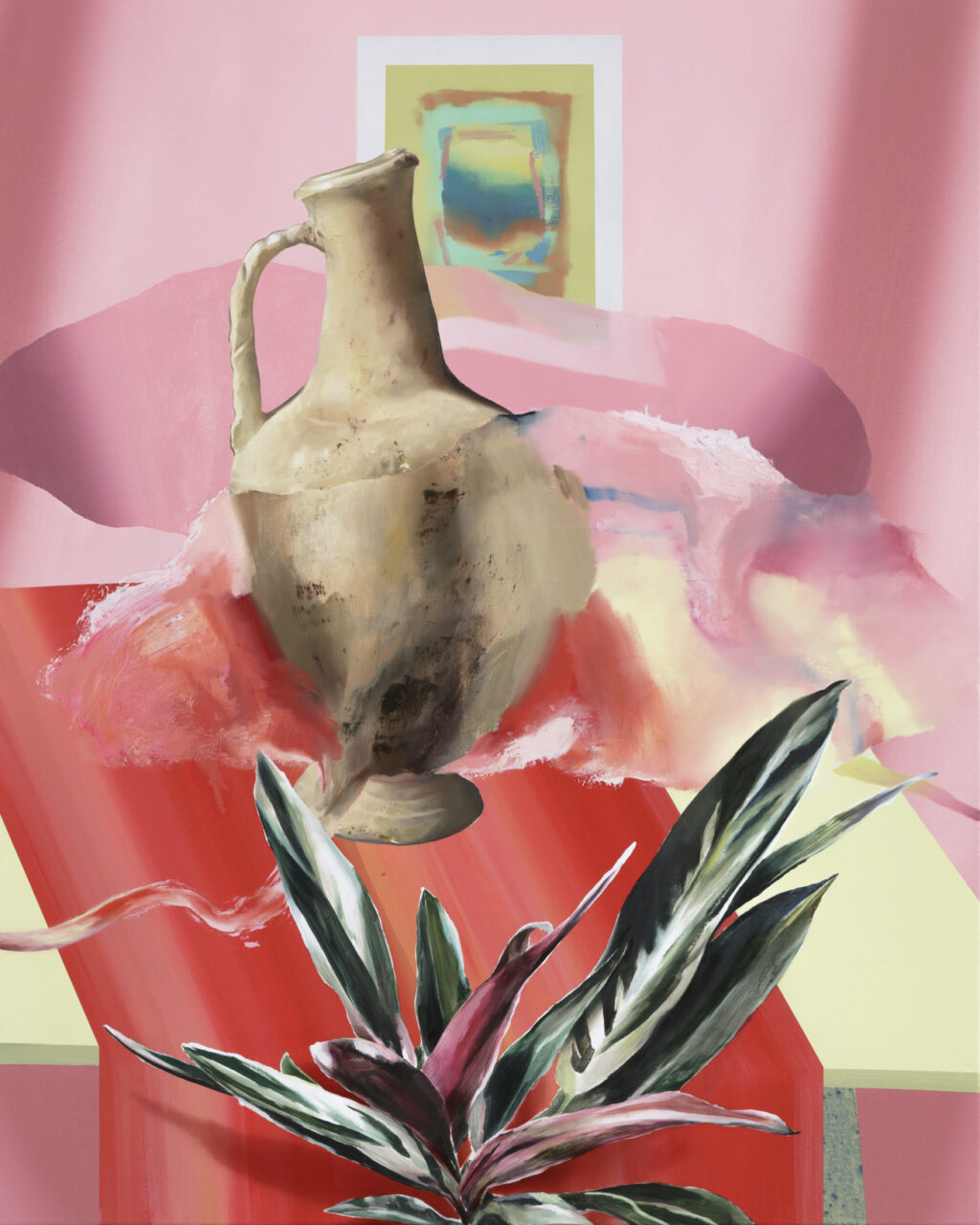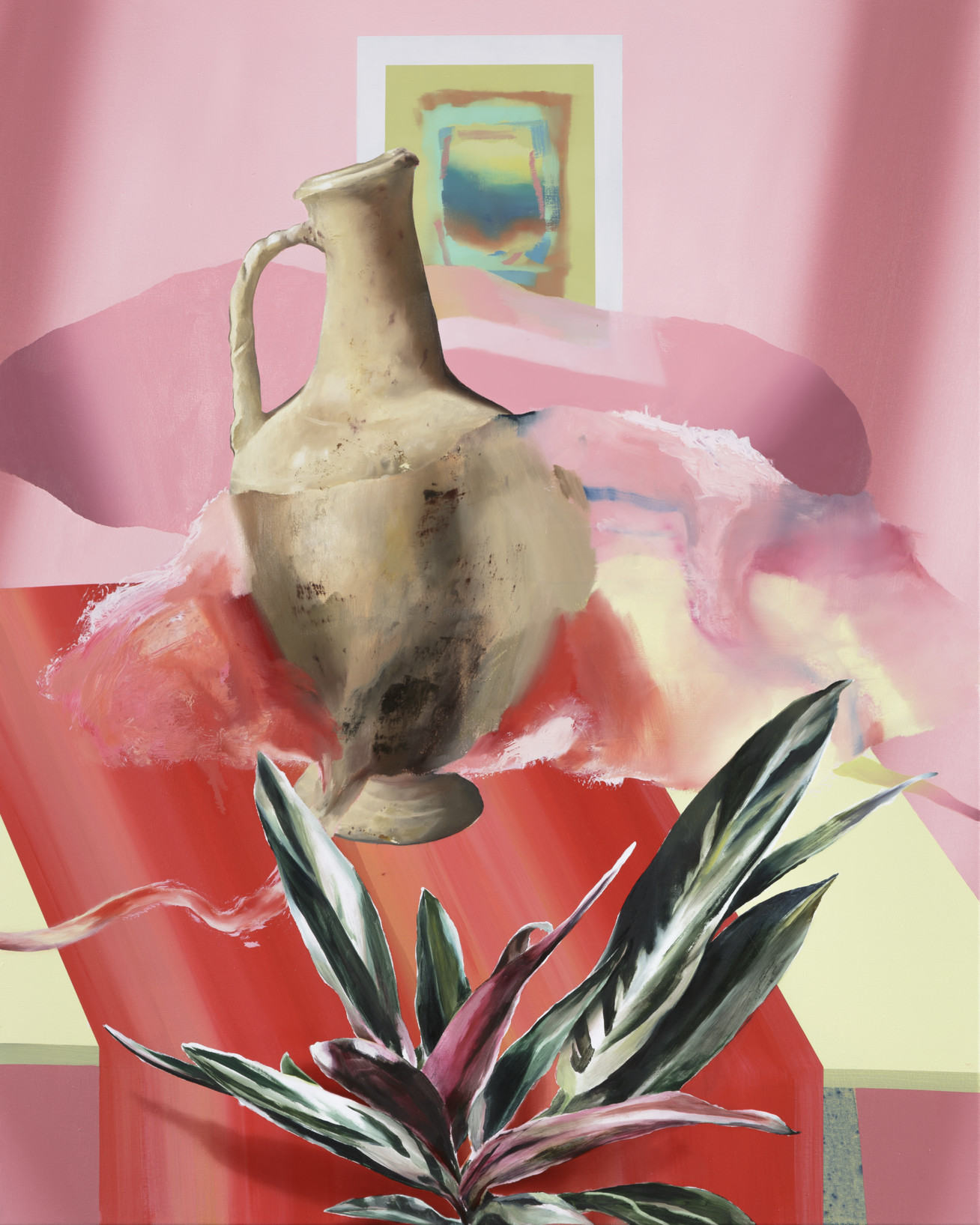 Talking about What Just Happened
2022
Oil and acrylic on canvas
100 × 80 cm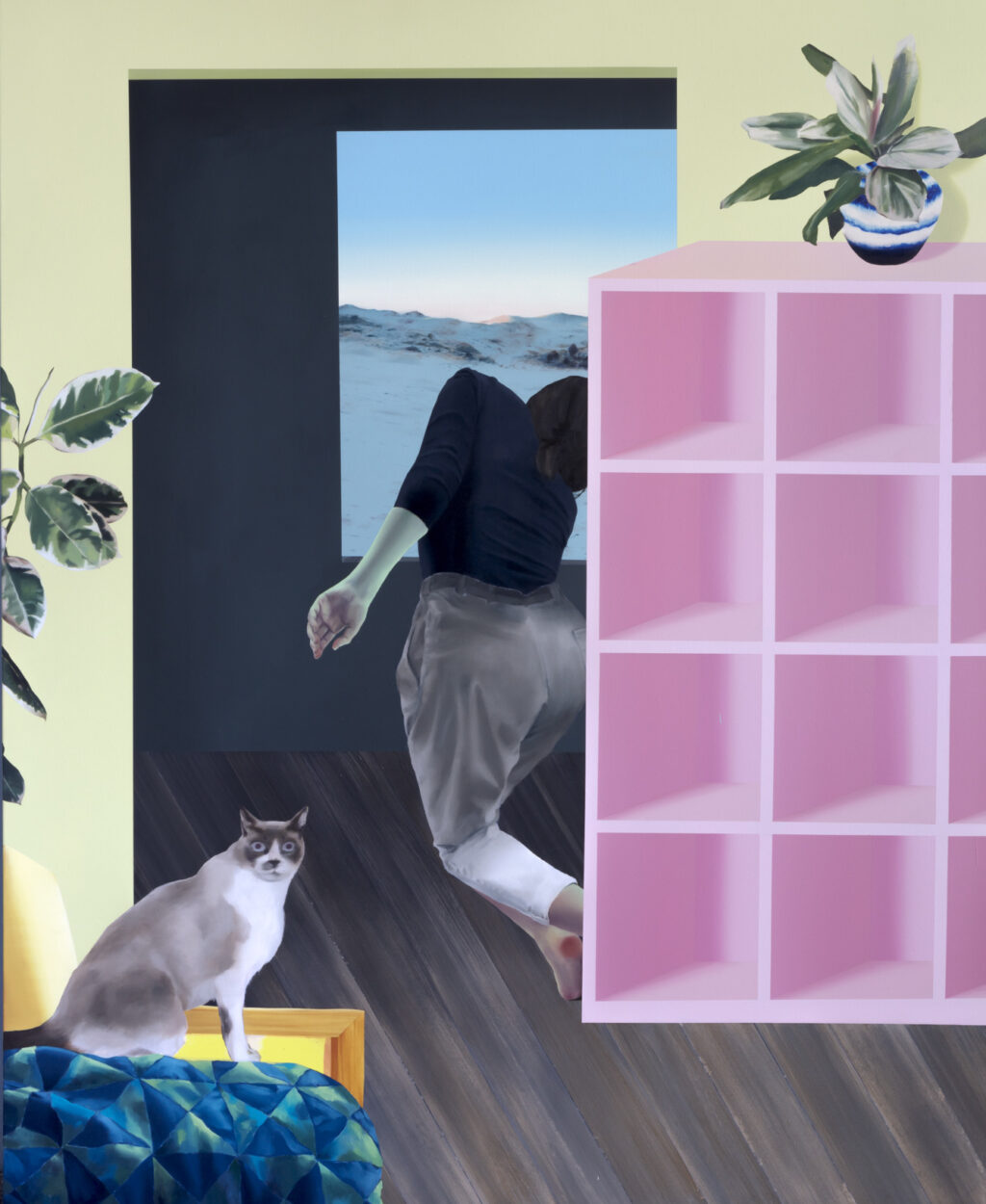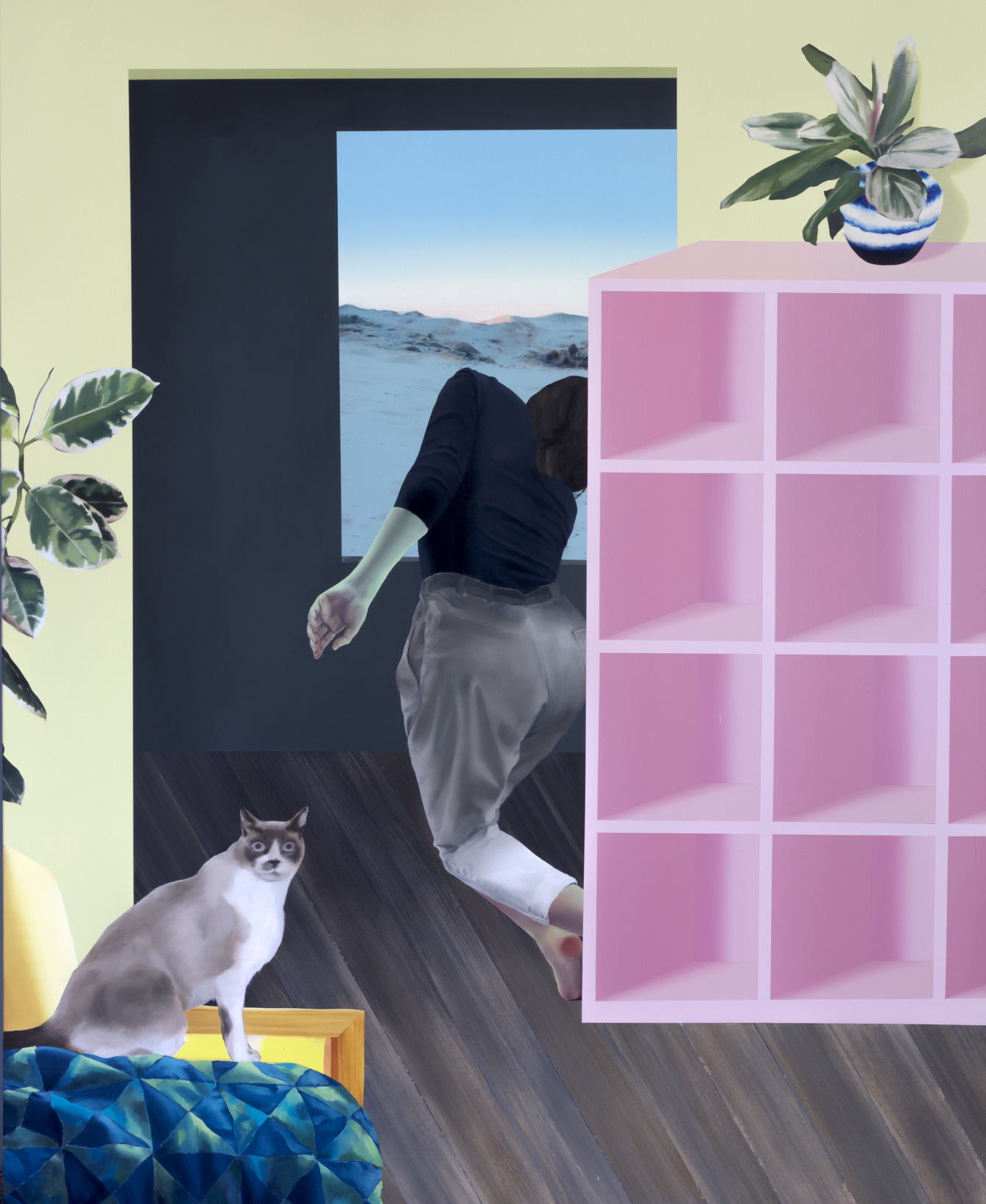 The Other Room
2022
Oil and acrylic on canvas
218 × 177.3 cm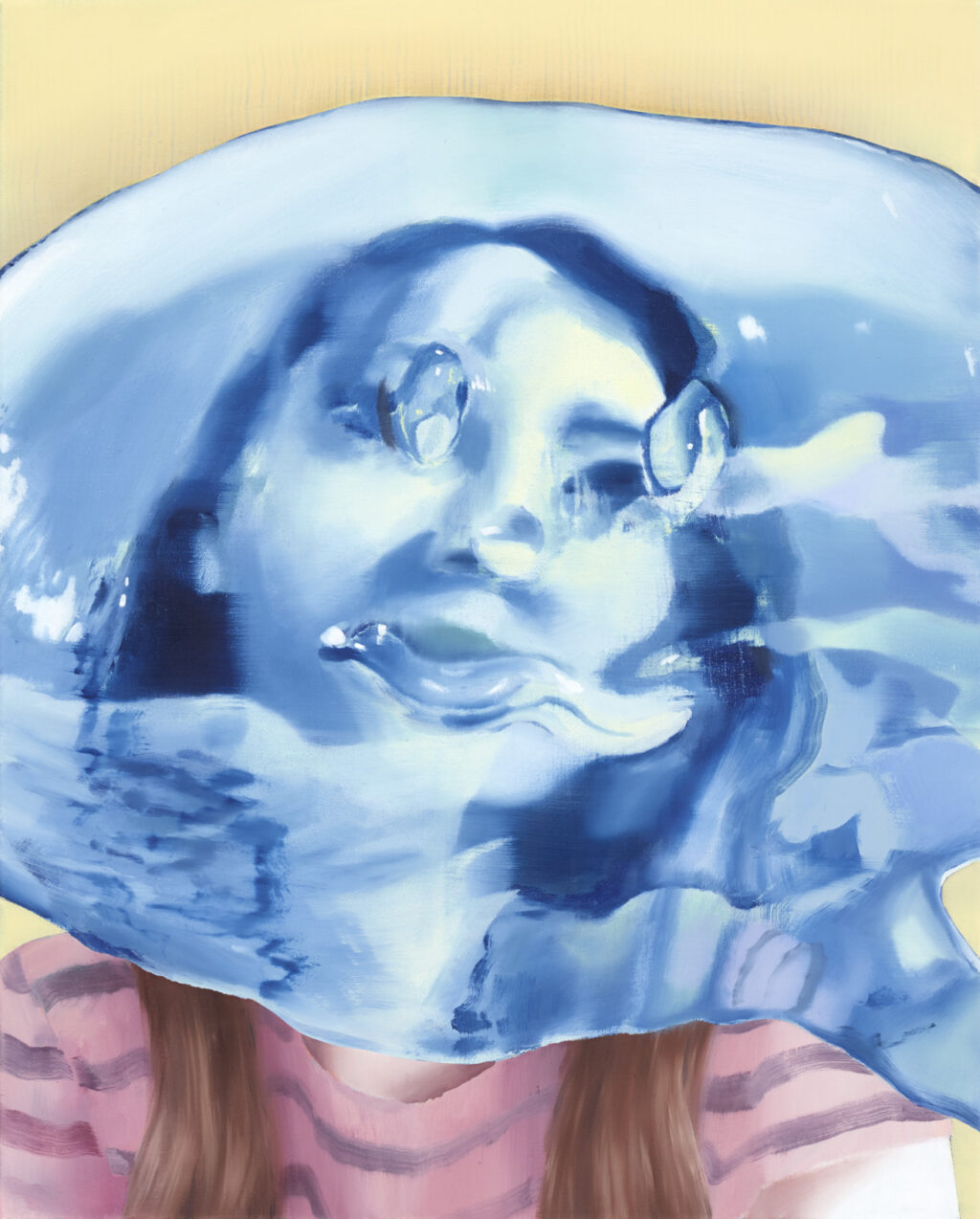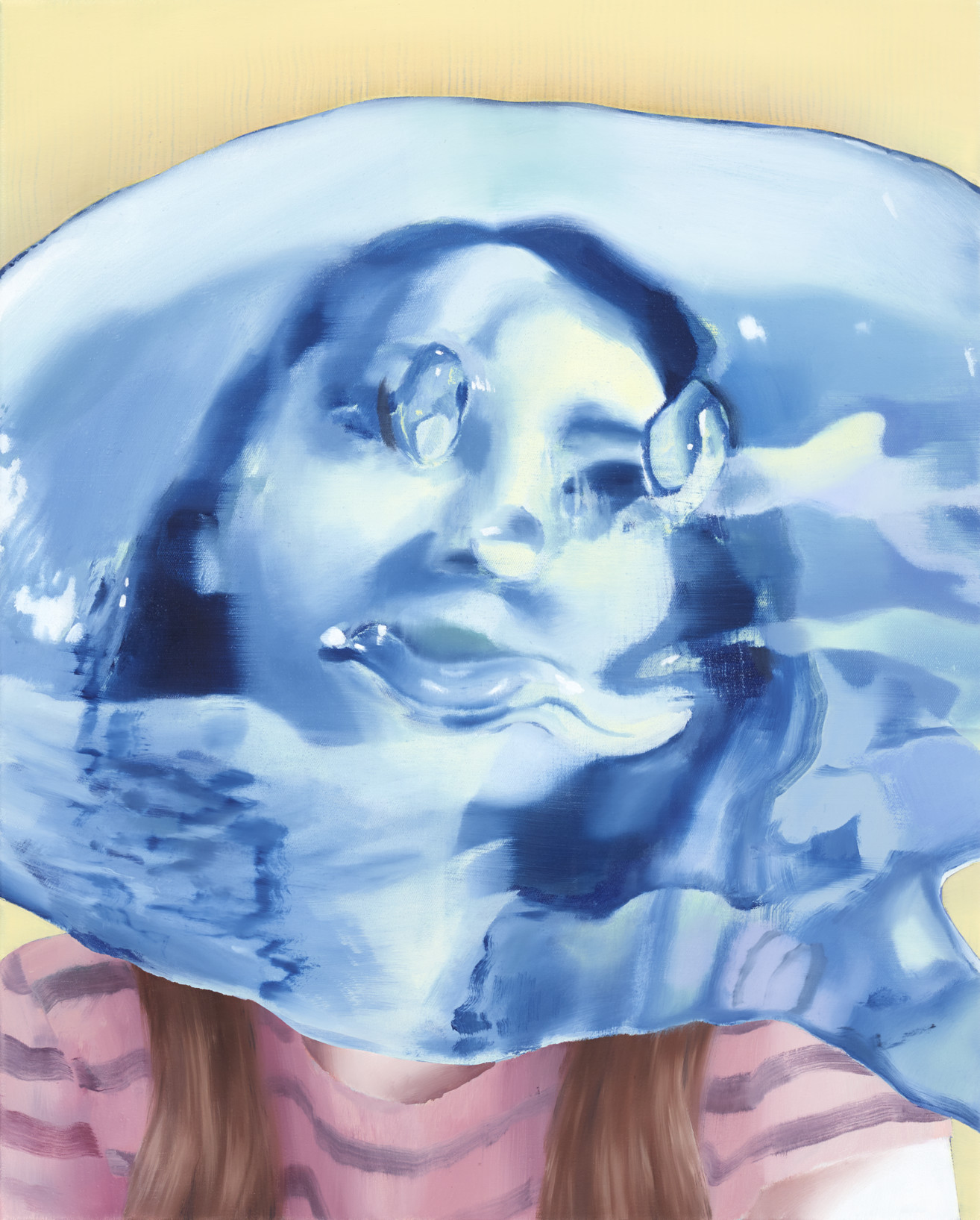 Misconstrued
2022
Oil on canvas
50 × 40 cm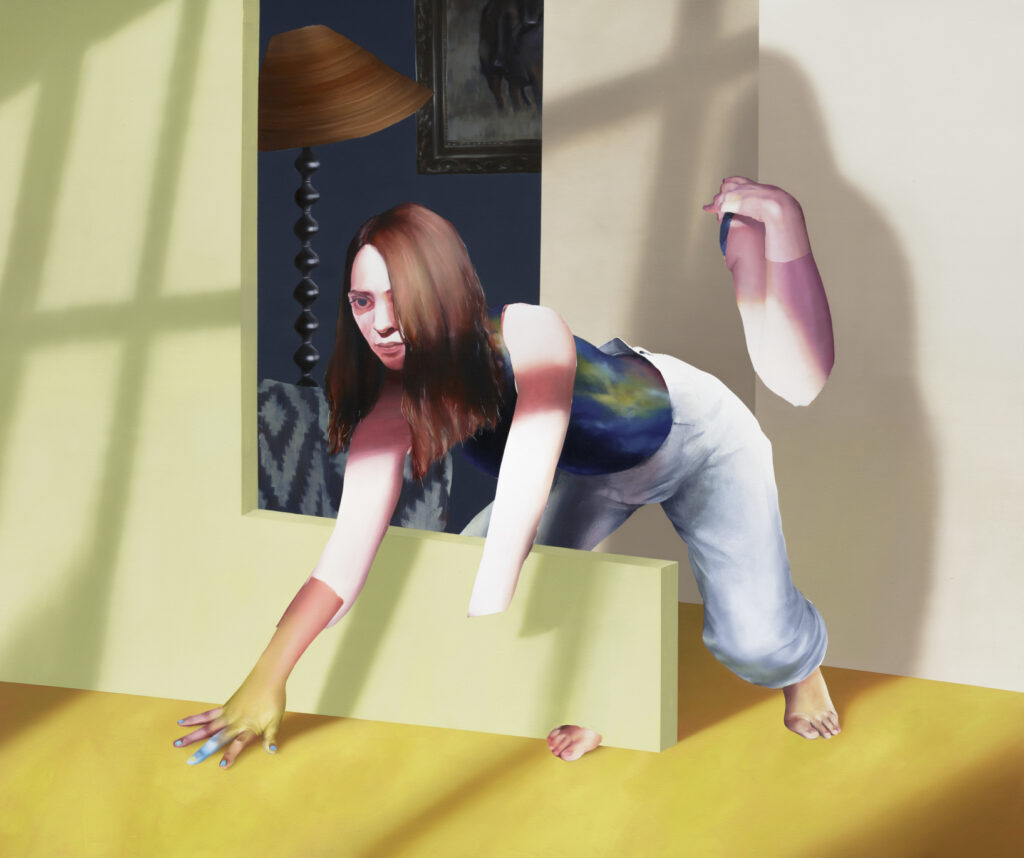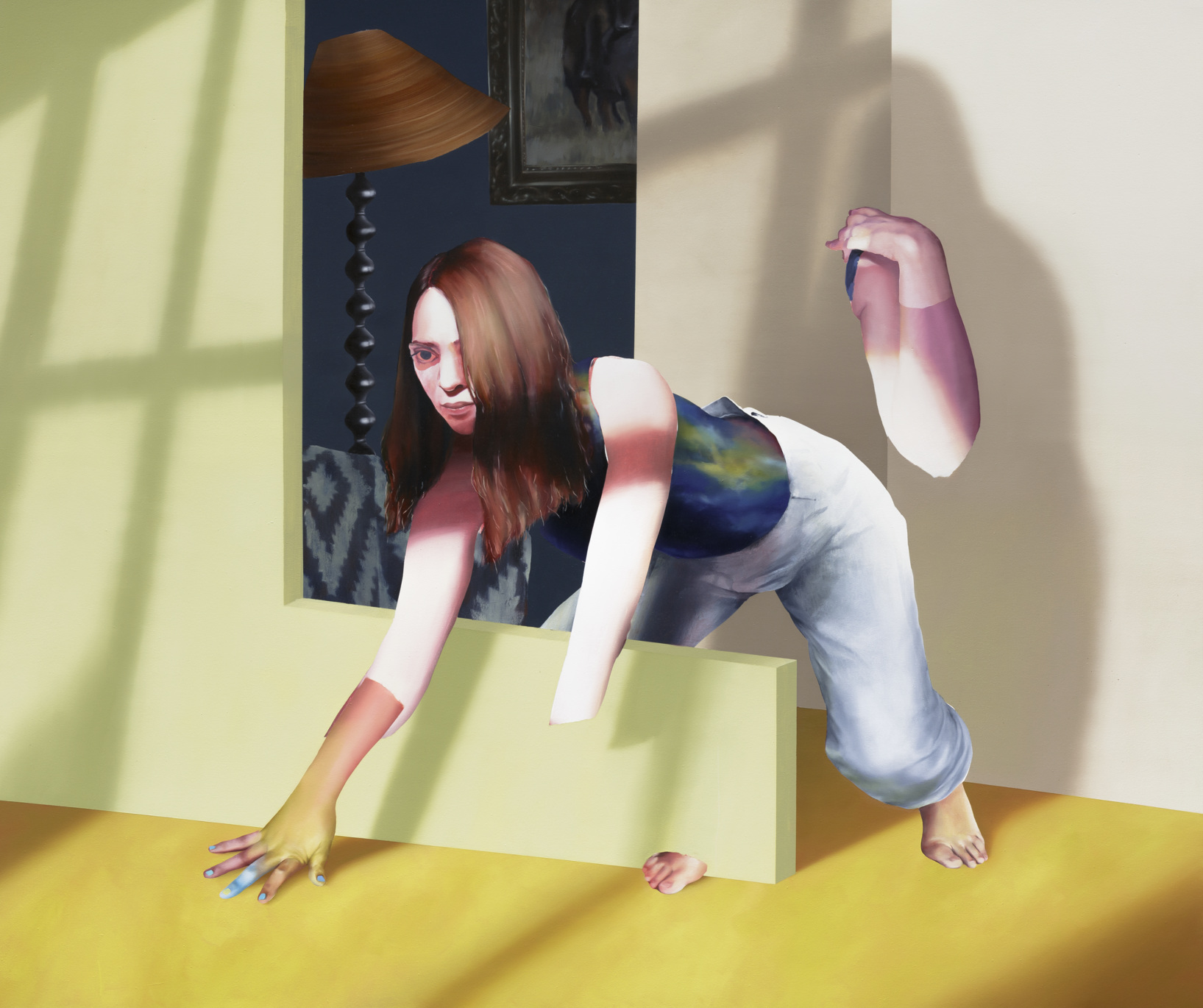 The Things We Put Our Bodies Through
2022
Oil and acrylic on canvas
160 × 190 cm
Show more works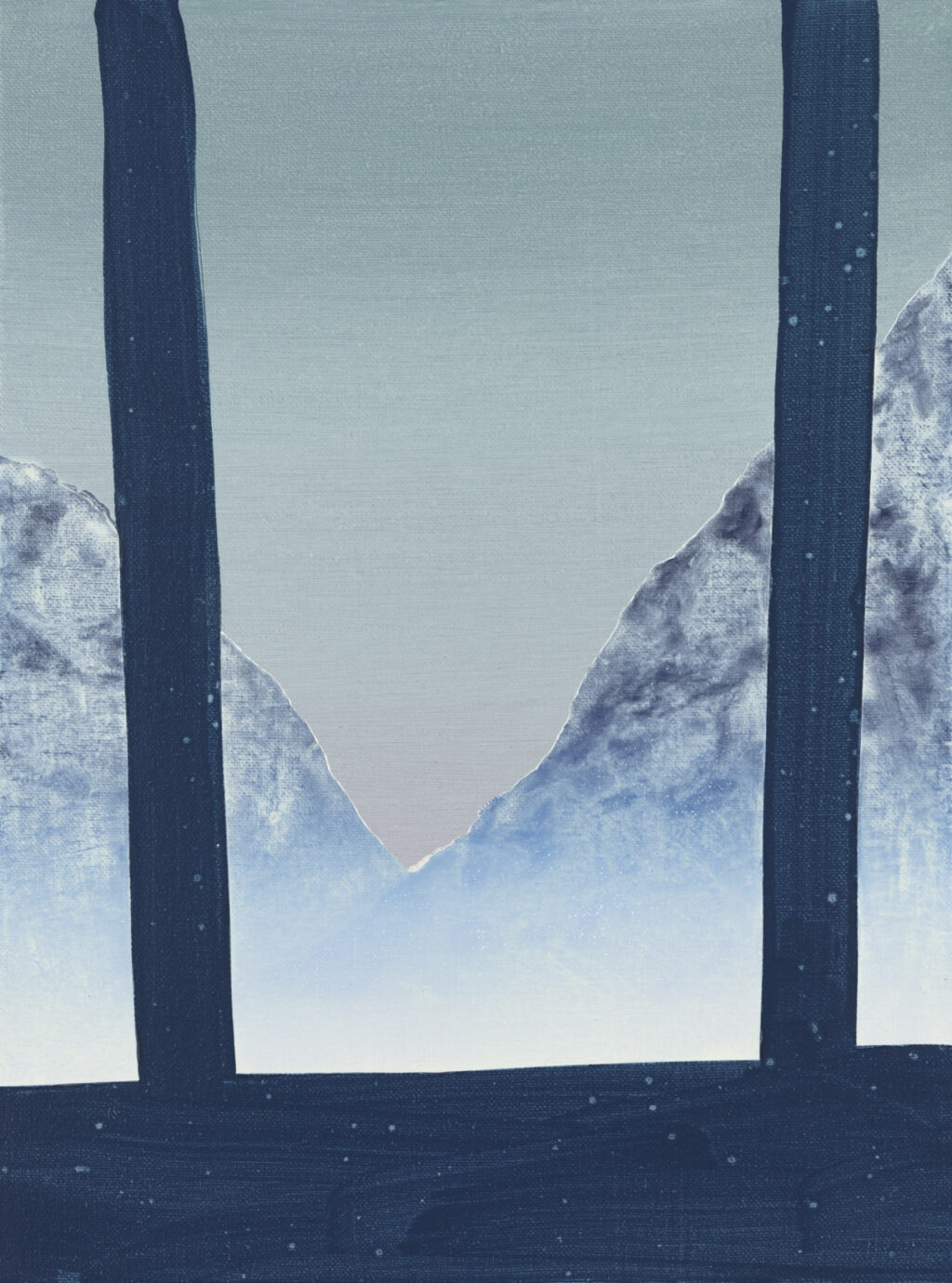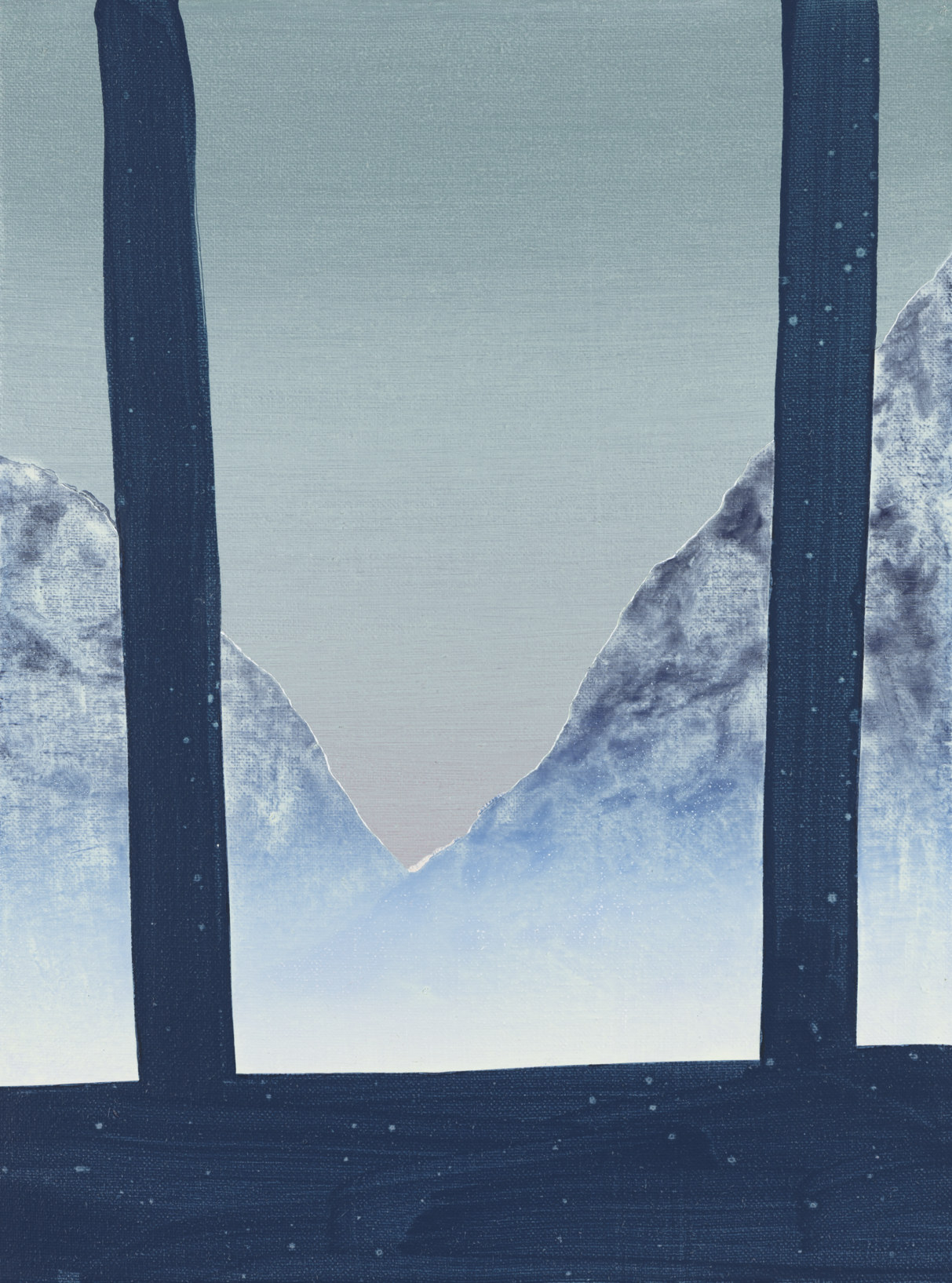 Tiny Mountain View
2022
Acrylic on canvas
40 × 30 cm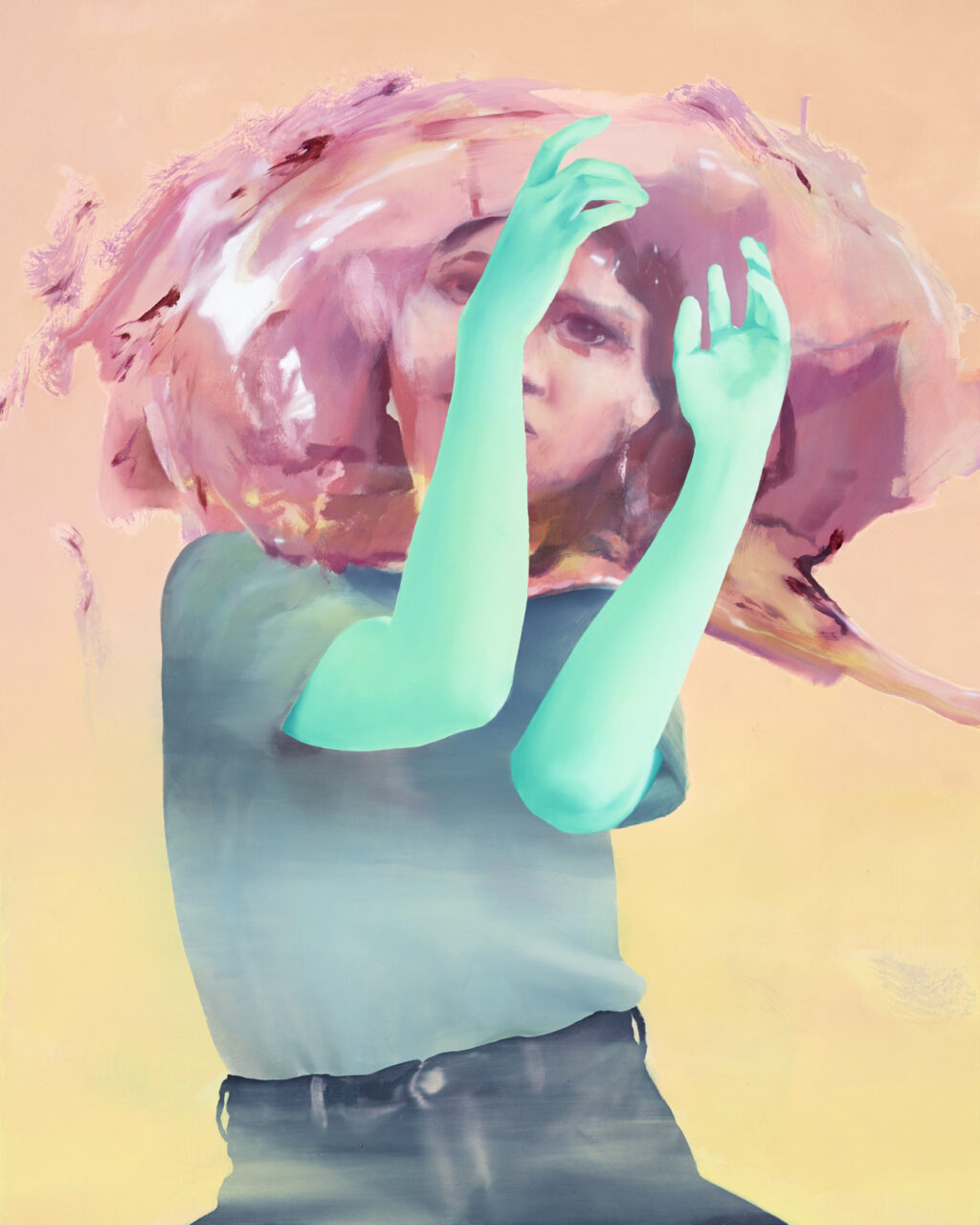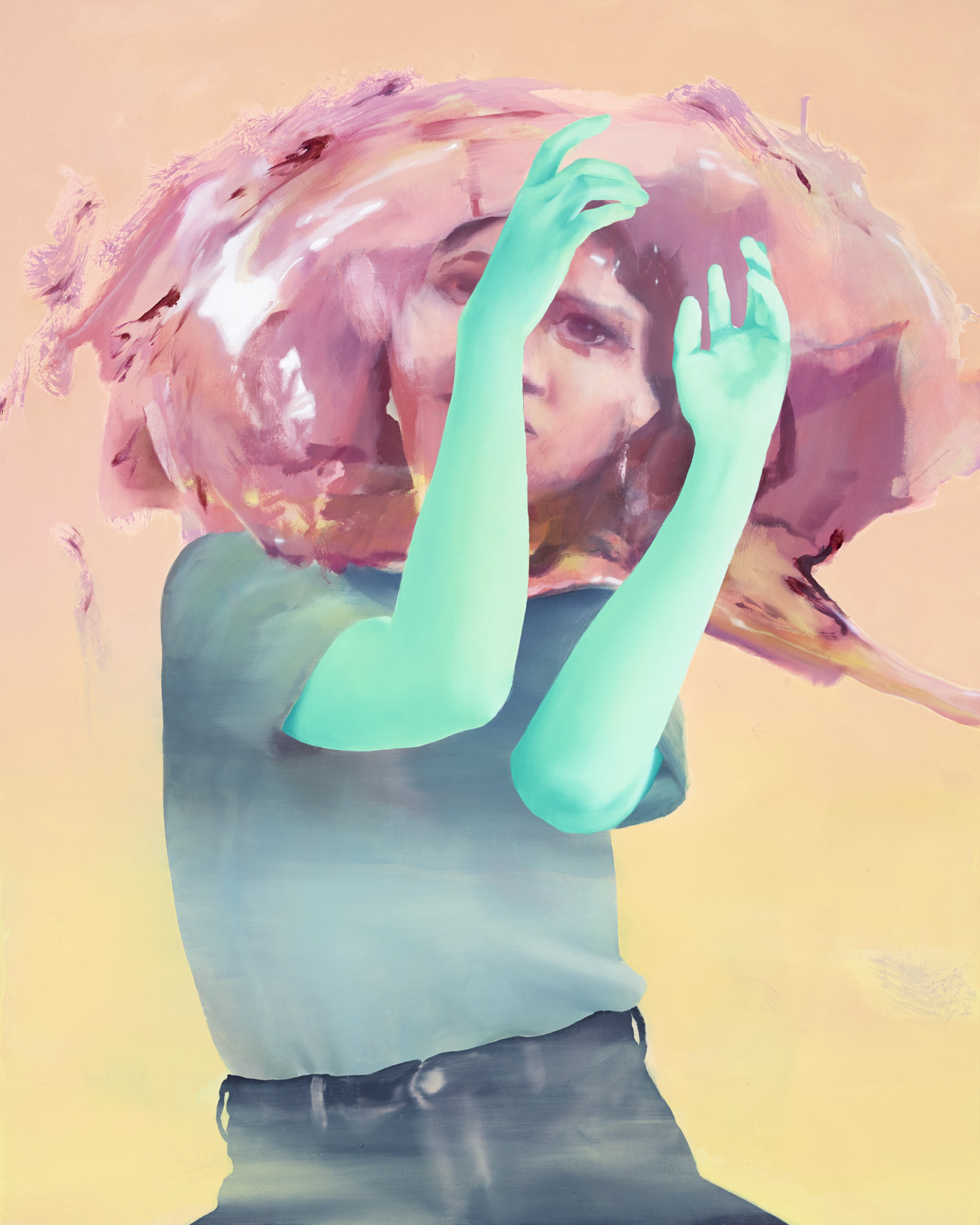 Curious Onslaught
2022
Oil and acrylic on canvas
100 × 80 cm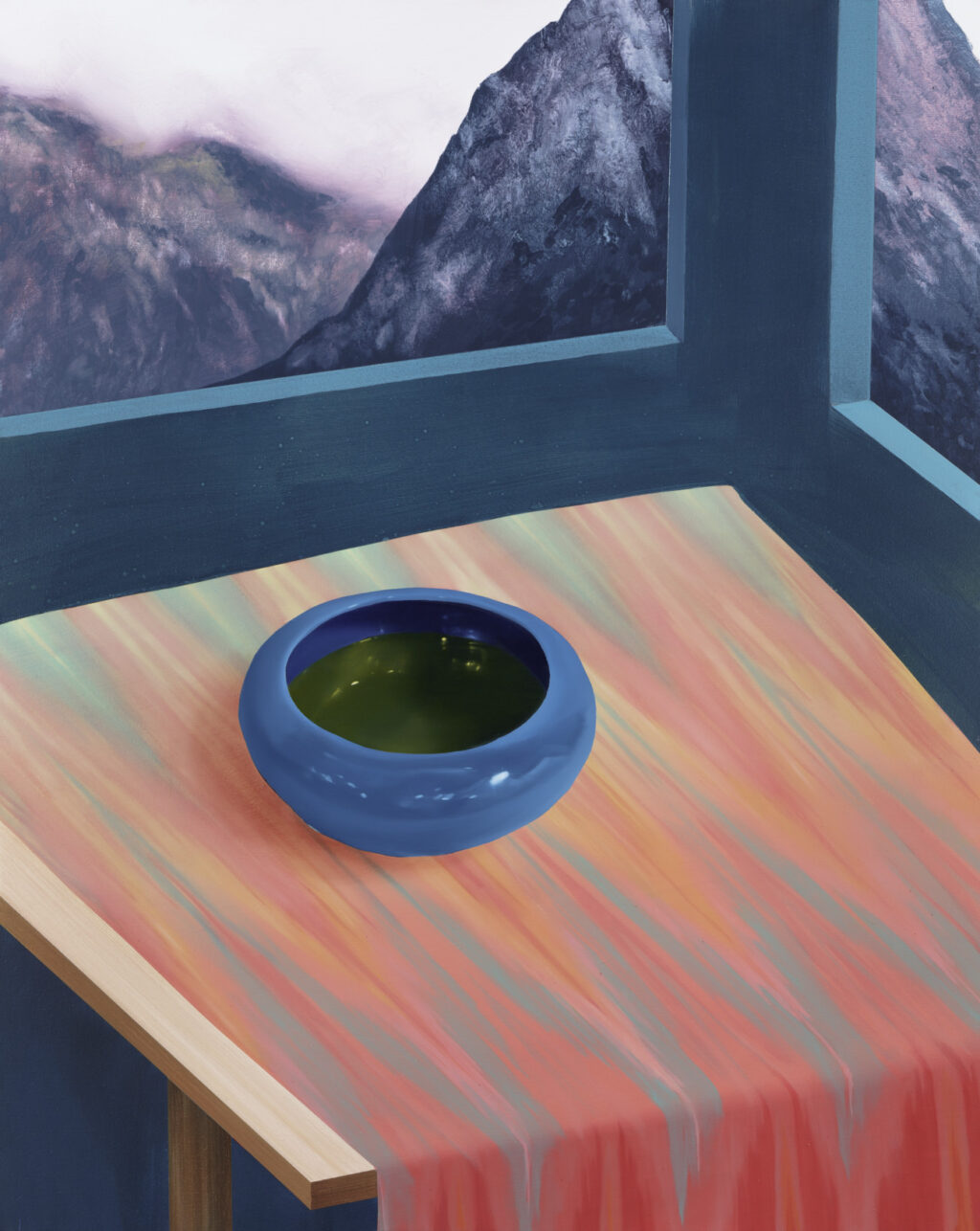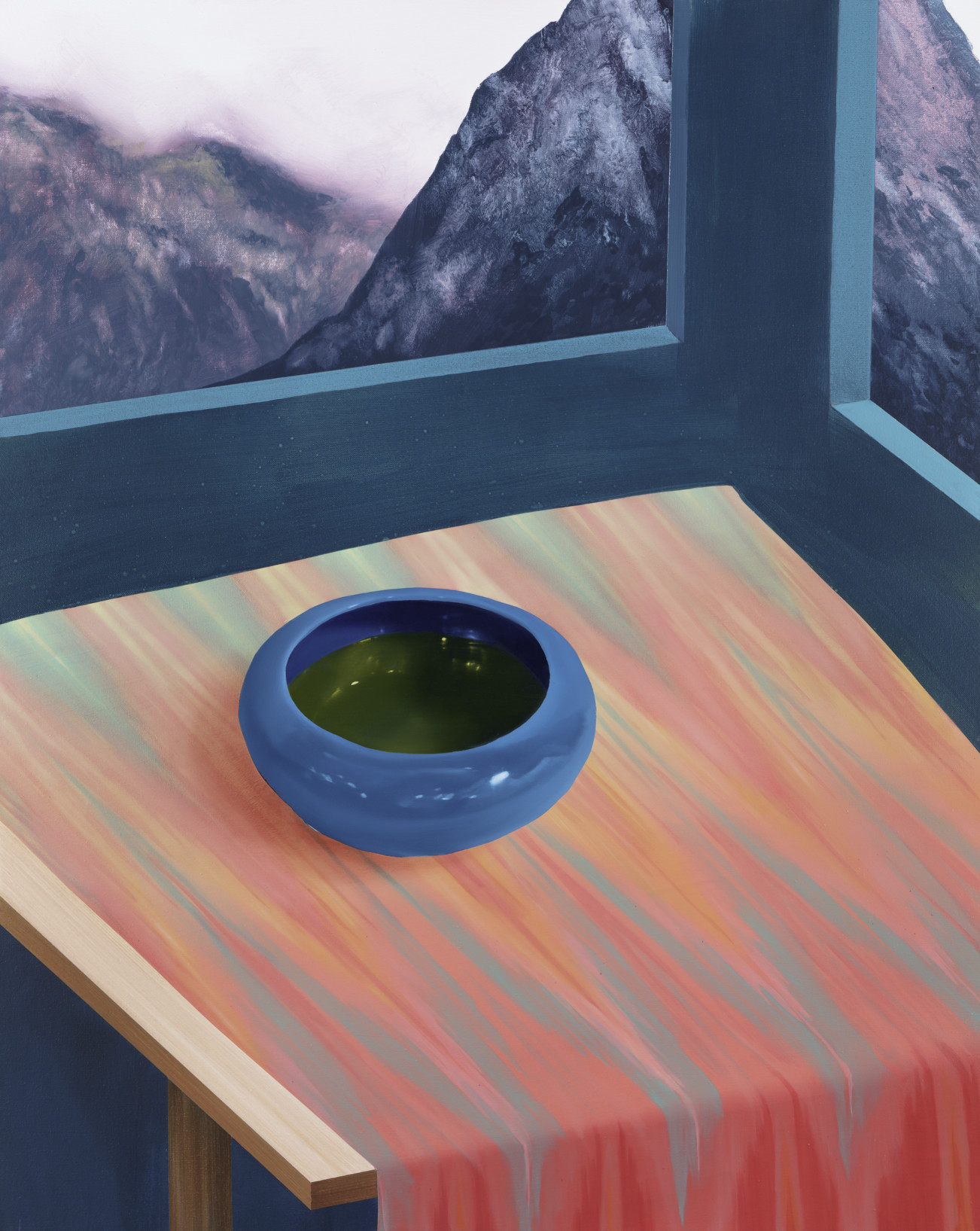 Where I Put It
2022
Oil and acrylic on canvas
100 × 80 cm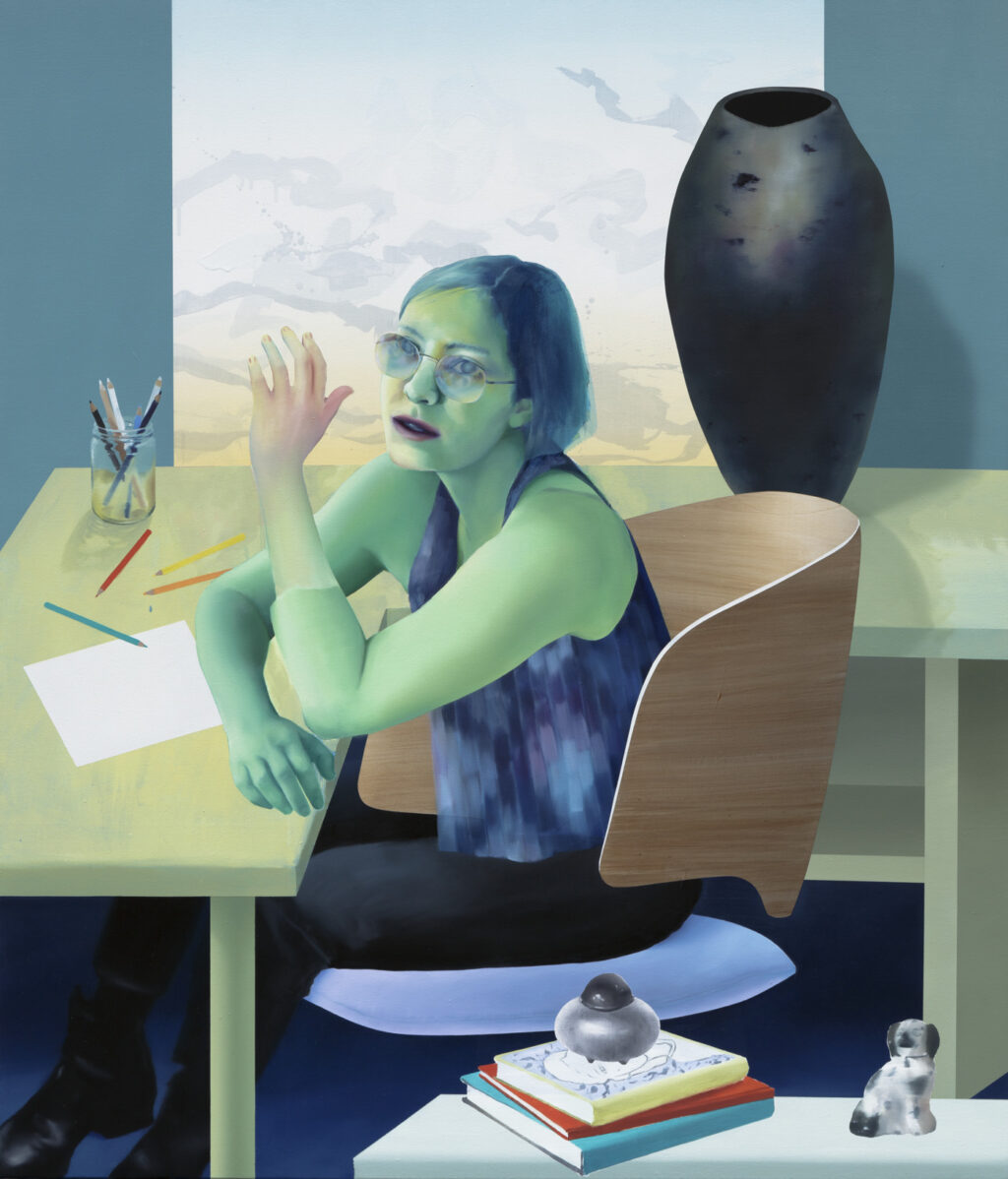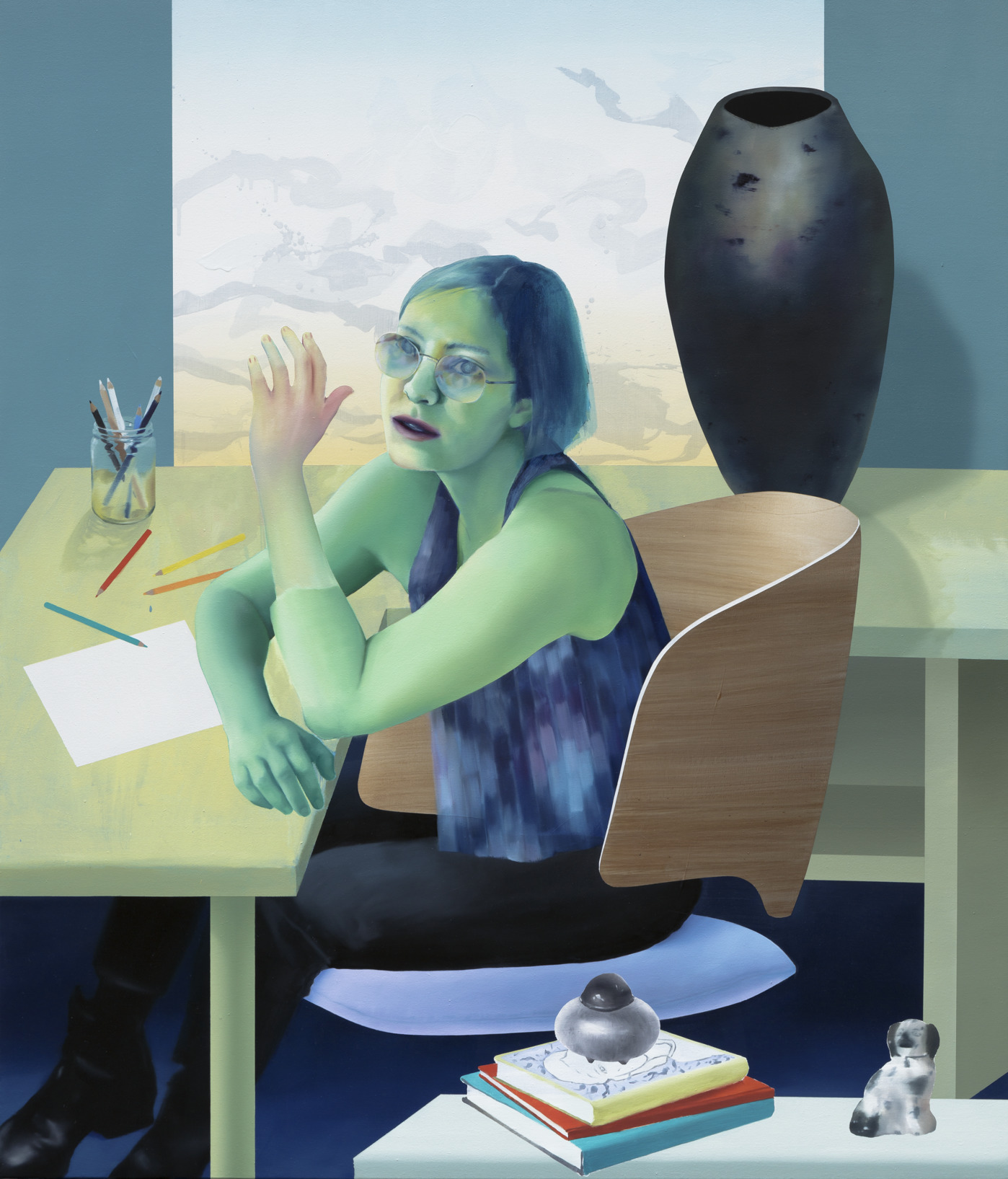 Great Thoughts
2022
Oil on canvas
140 × 120 cm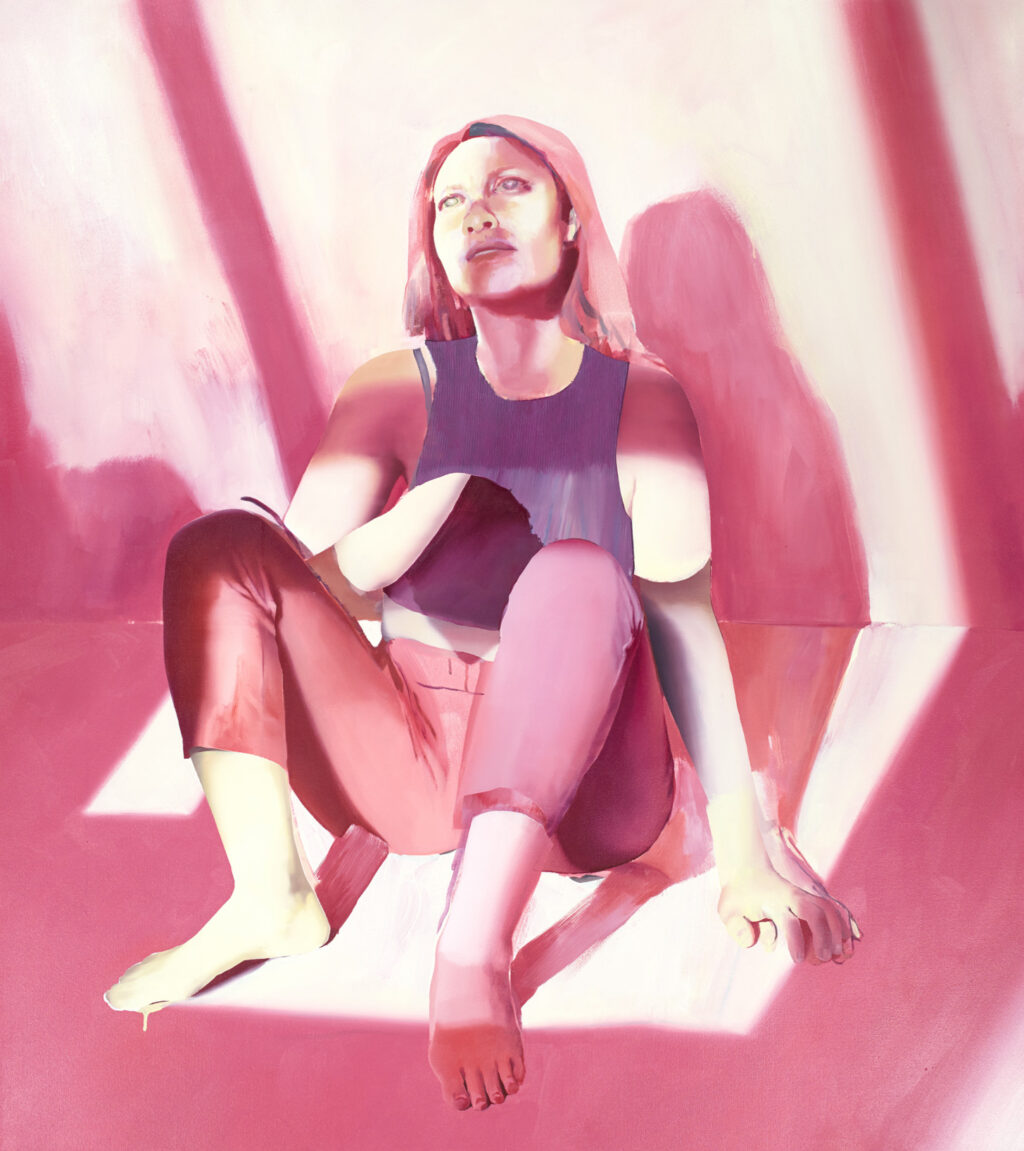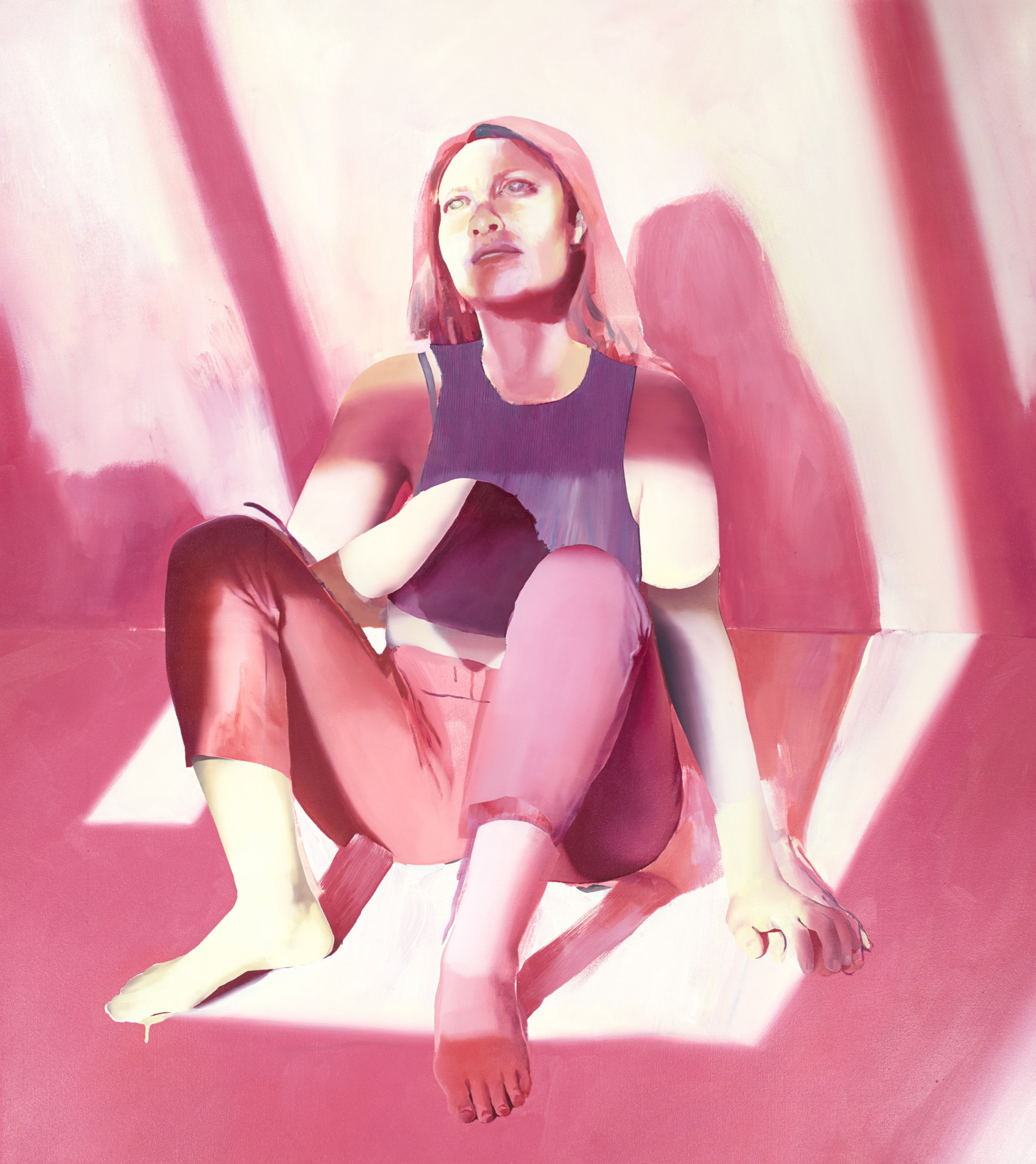 Sitting in the Light
2022
Oil and acrylic on canvas
137 × 121.8 cm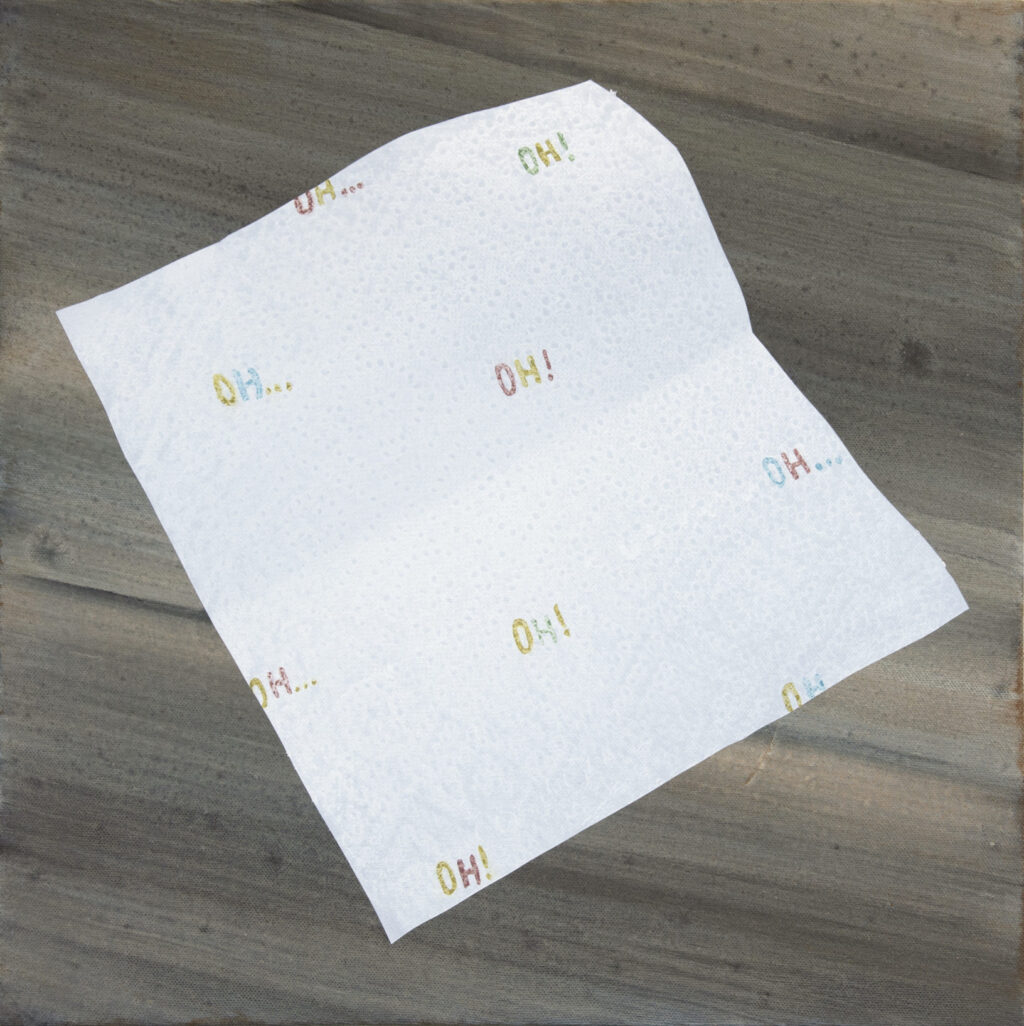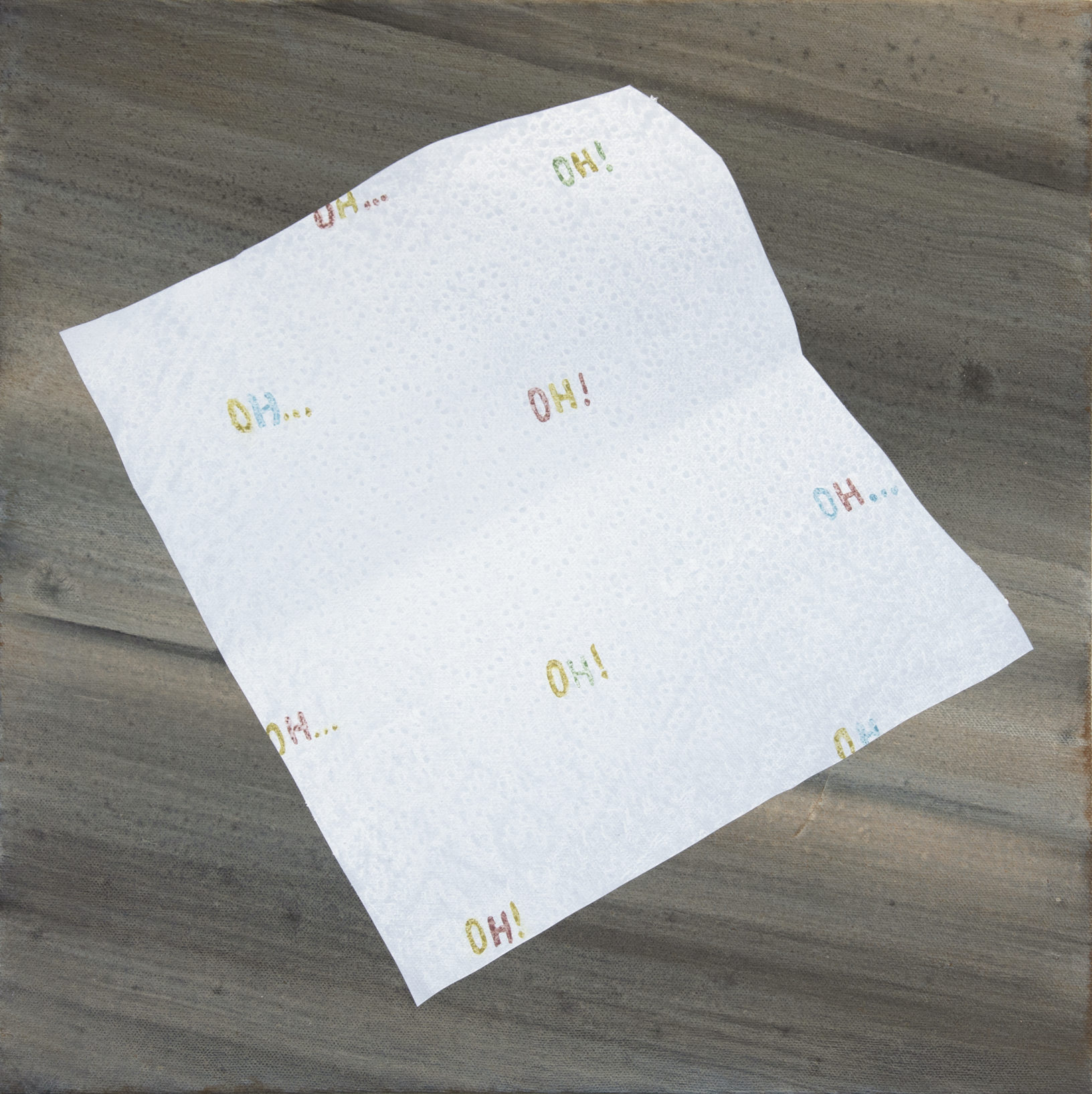 Secret Messages in the Paper Towel 2
2022
Oil and acrylic on canvas
40.6 × 40.6 cm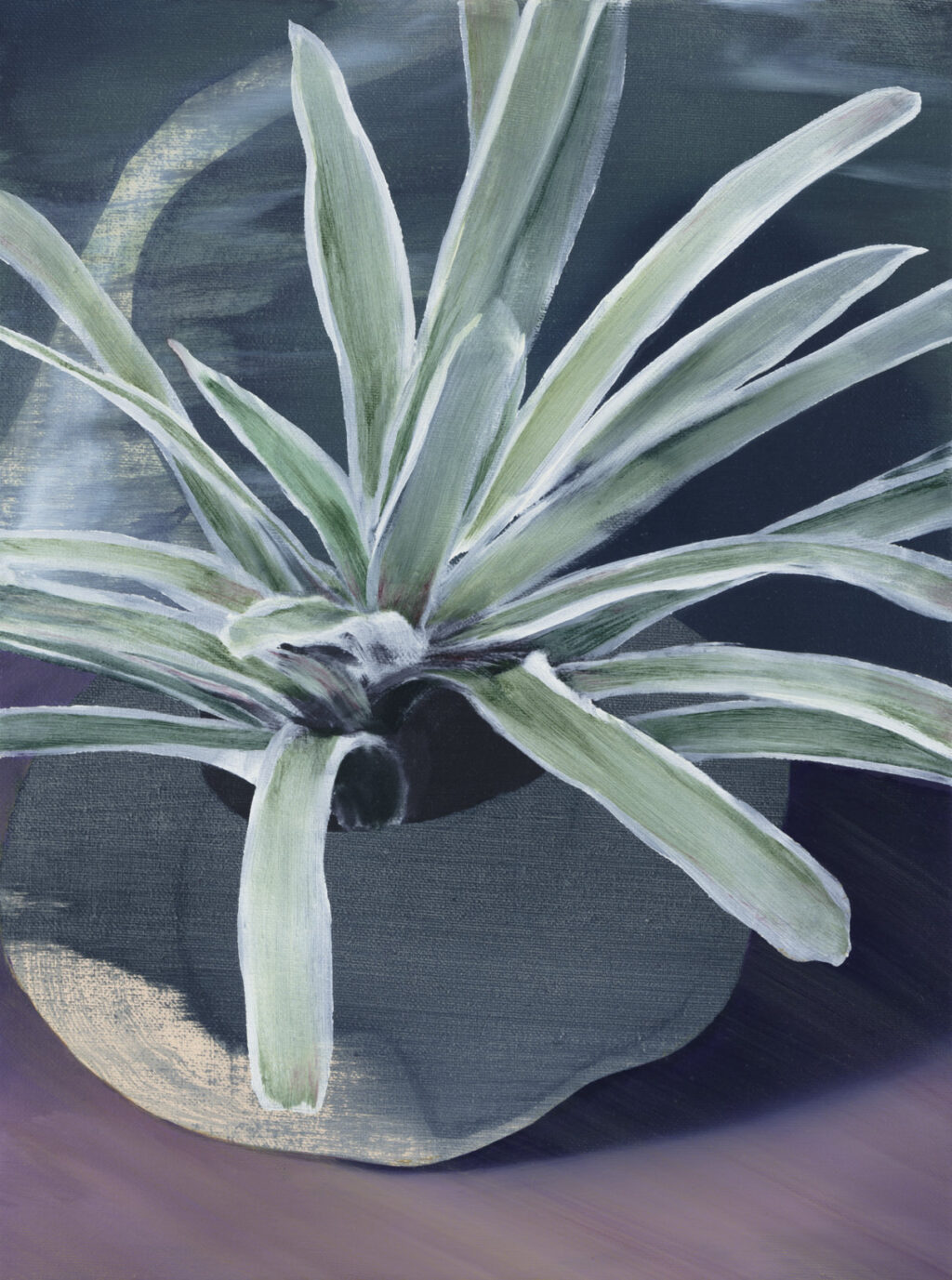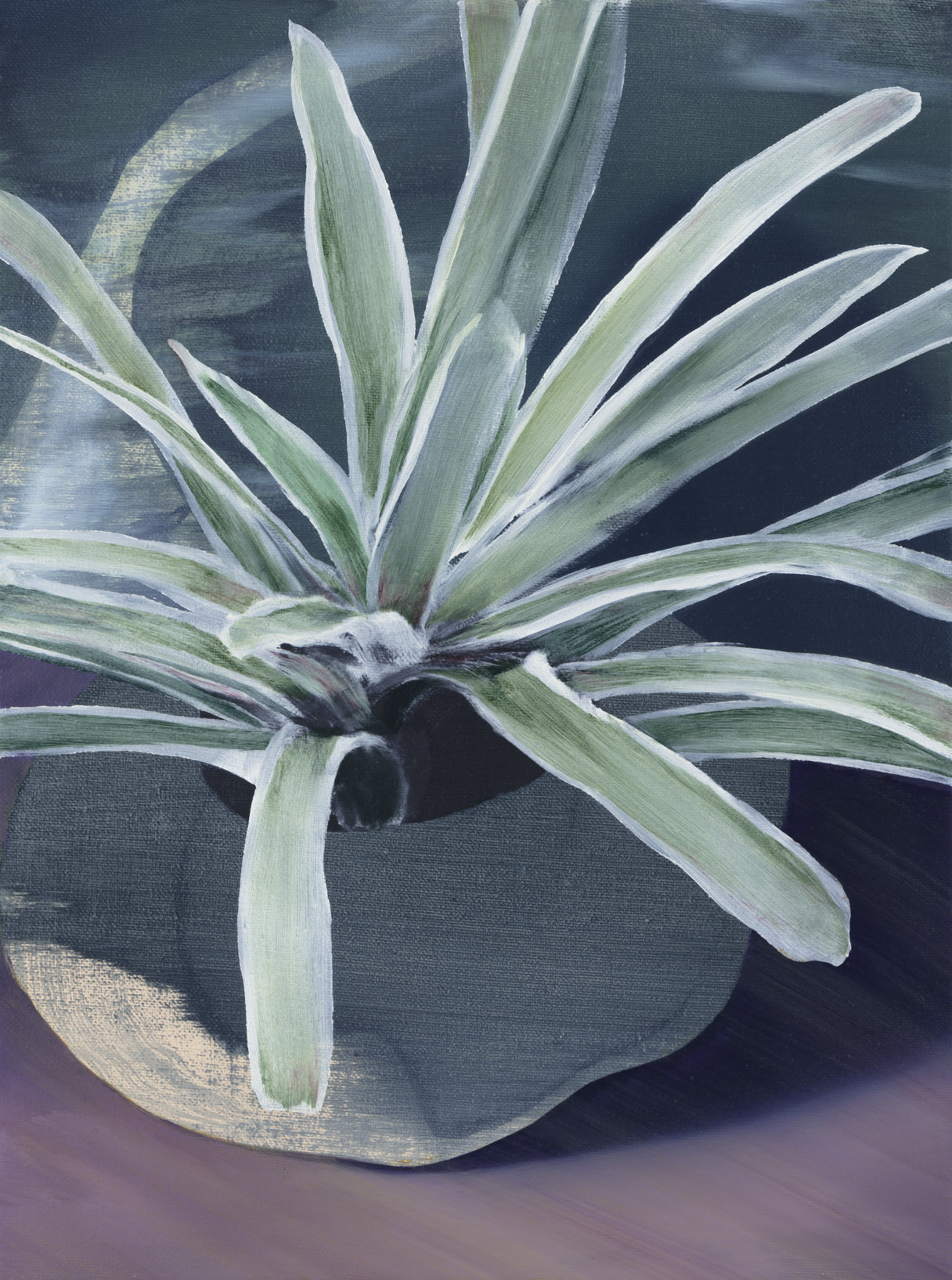 Houseplant 2
2022
Oil and acrylic on canvas
40 × 30 cm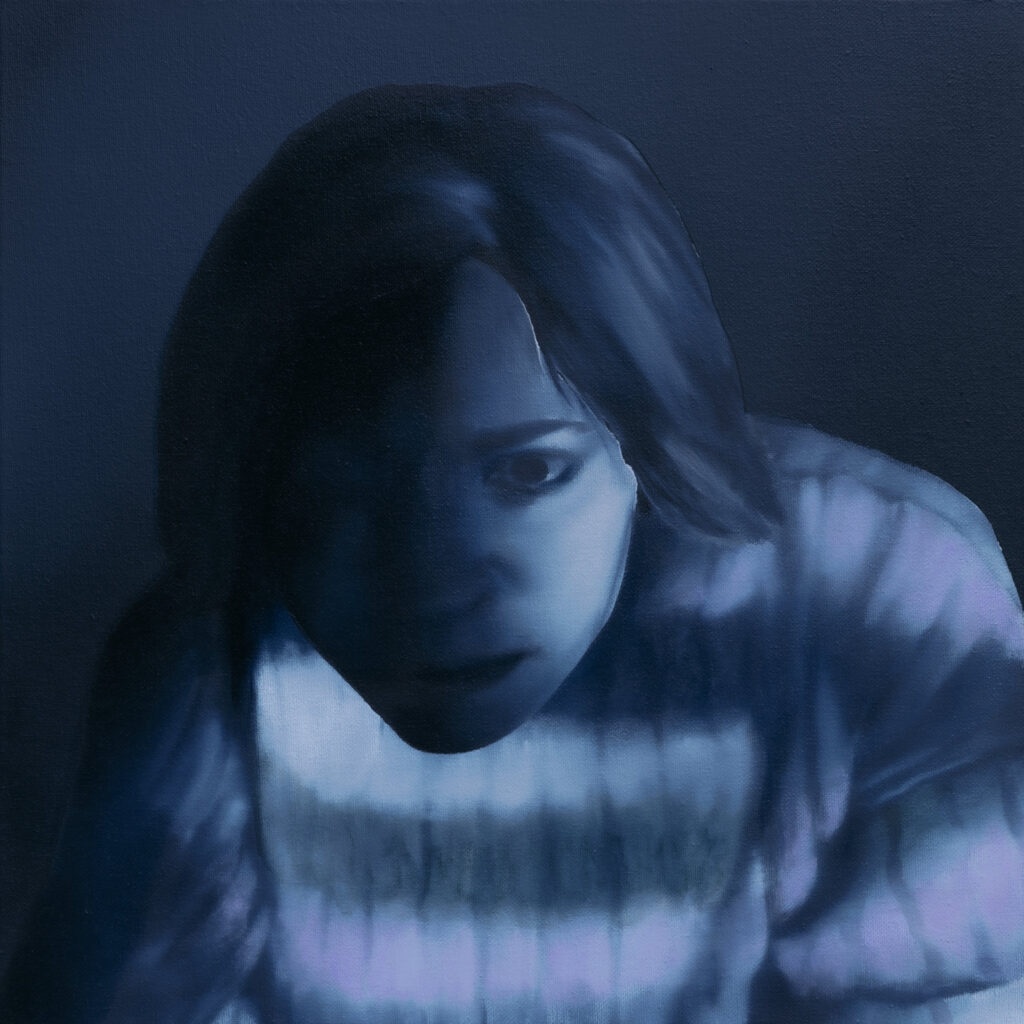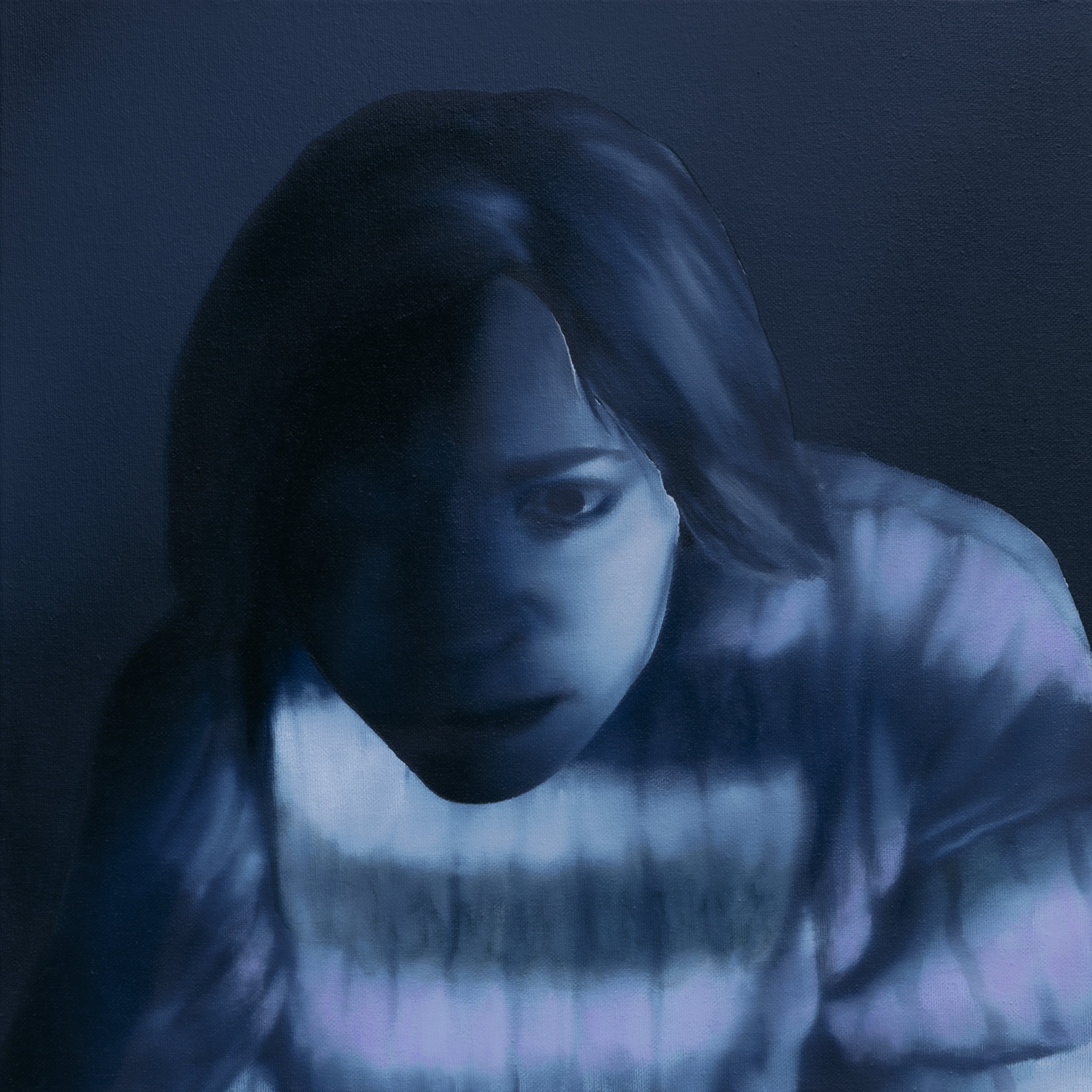 Night Thoughts
2022
Oil and acrylic on canvas
40 × 40 cm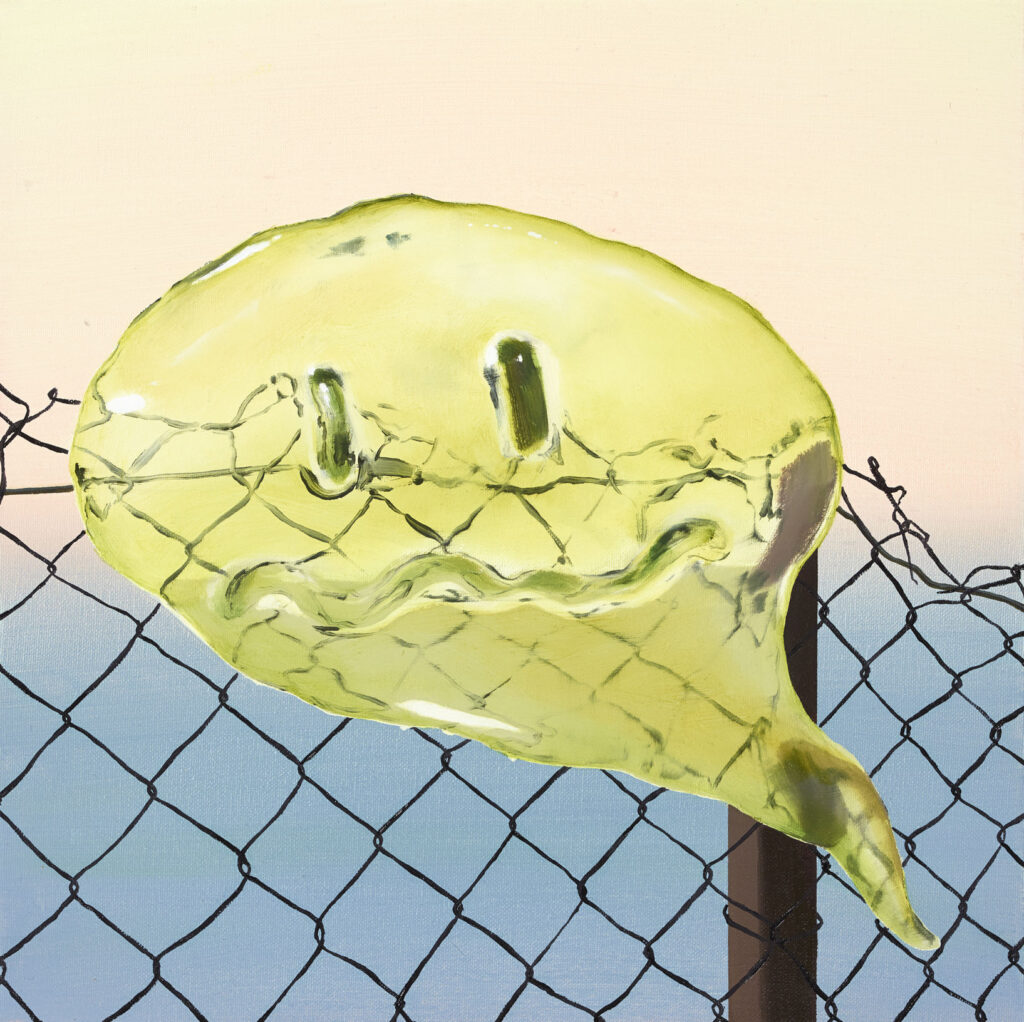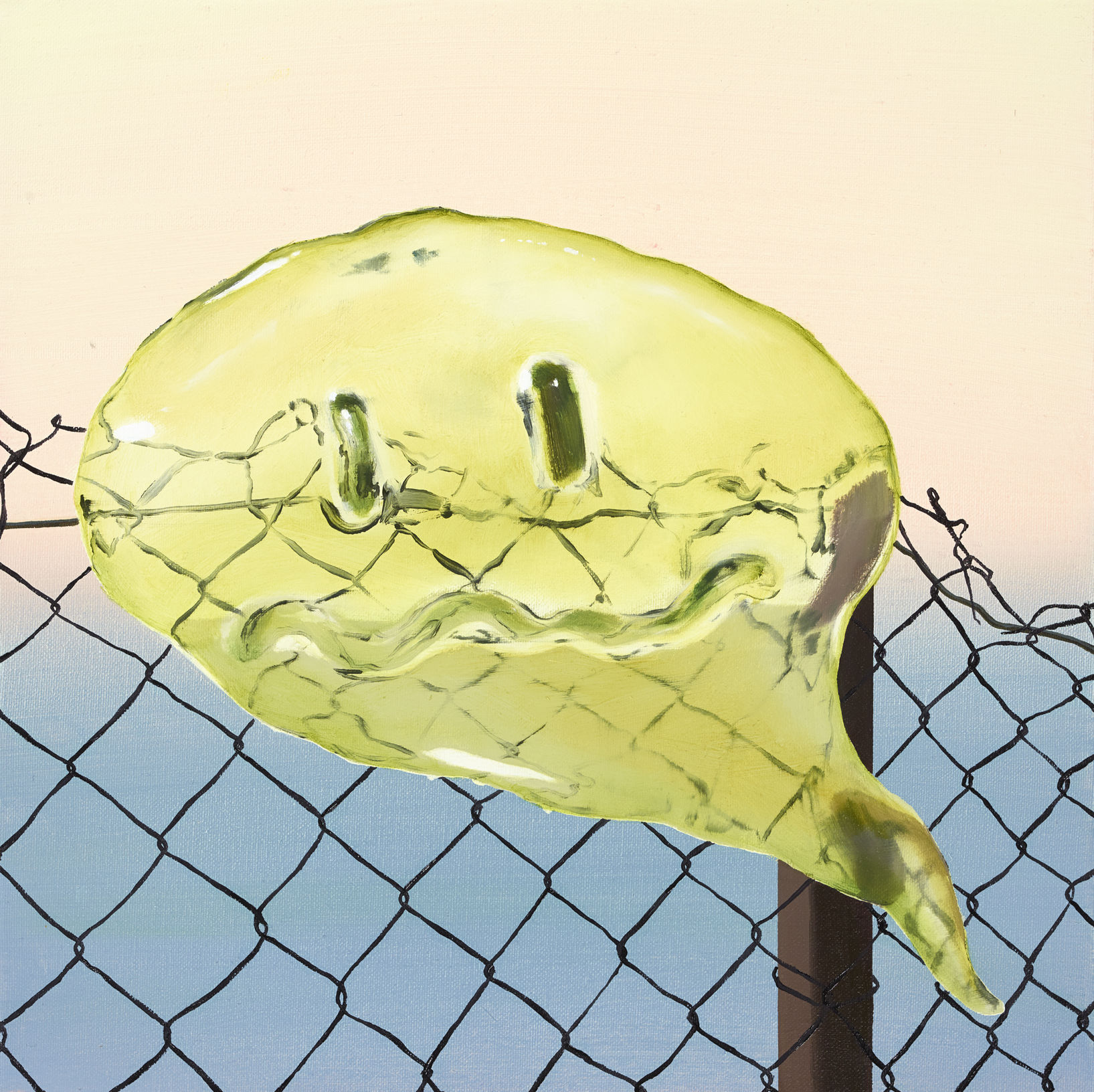 Talking about Our Feelings by the Sea
2022
Oil and acrylic on canvas
40 × 40 cm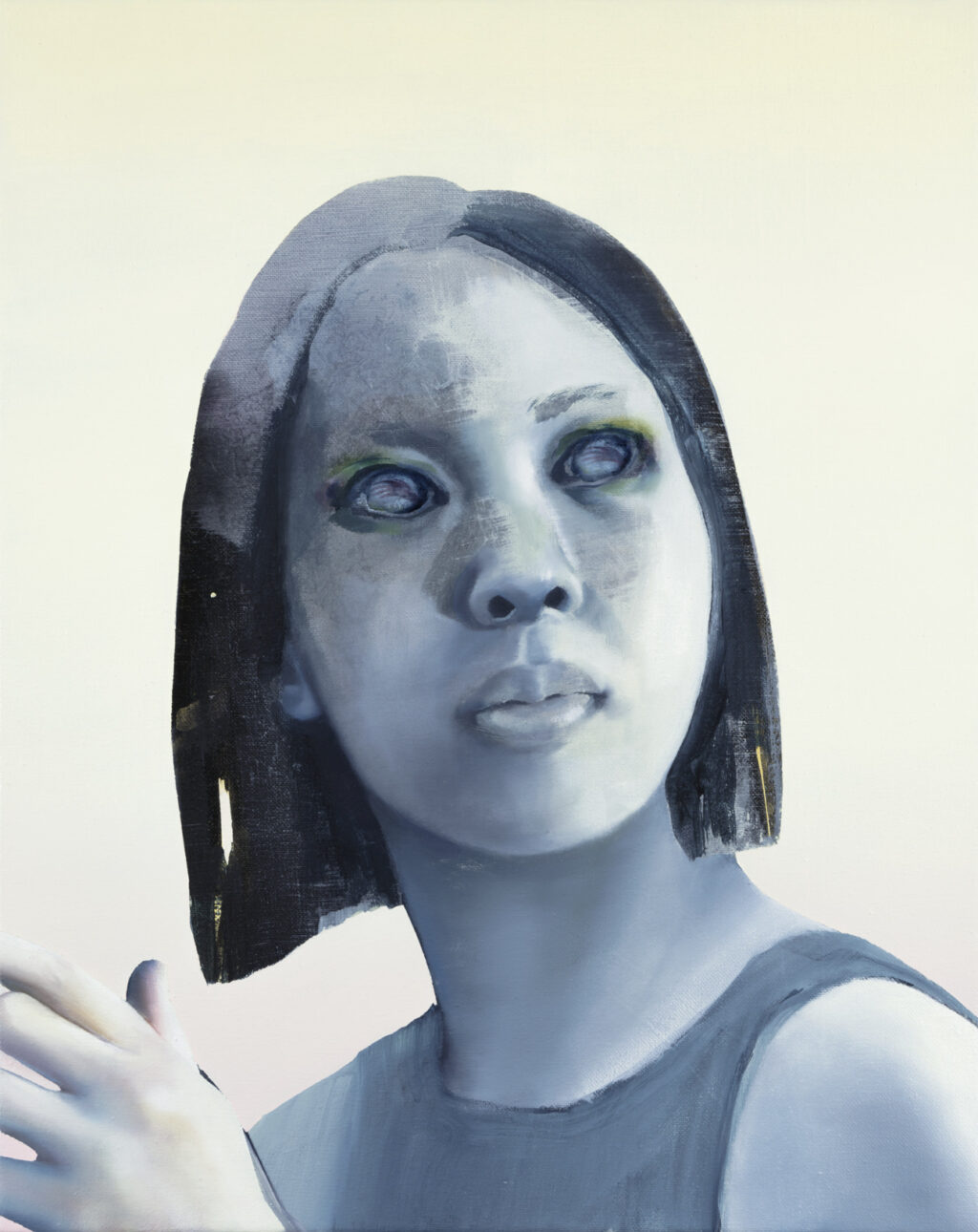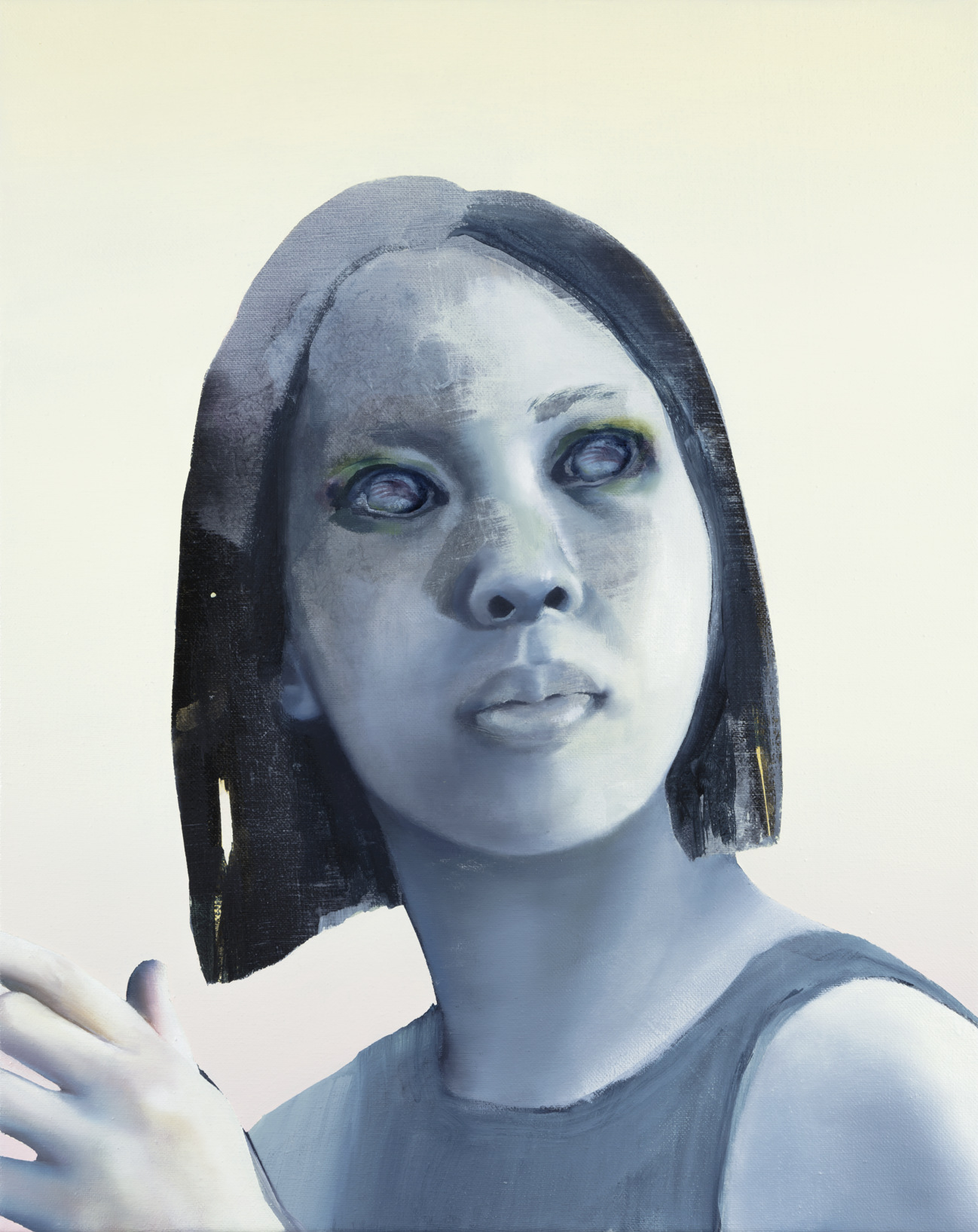 My Eyes See Only What's Not in Front of Me
2022
Oil and acrylic on canvas
50 × 40 cm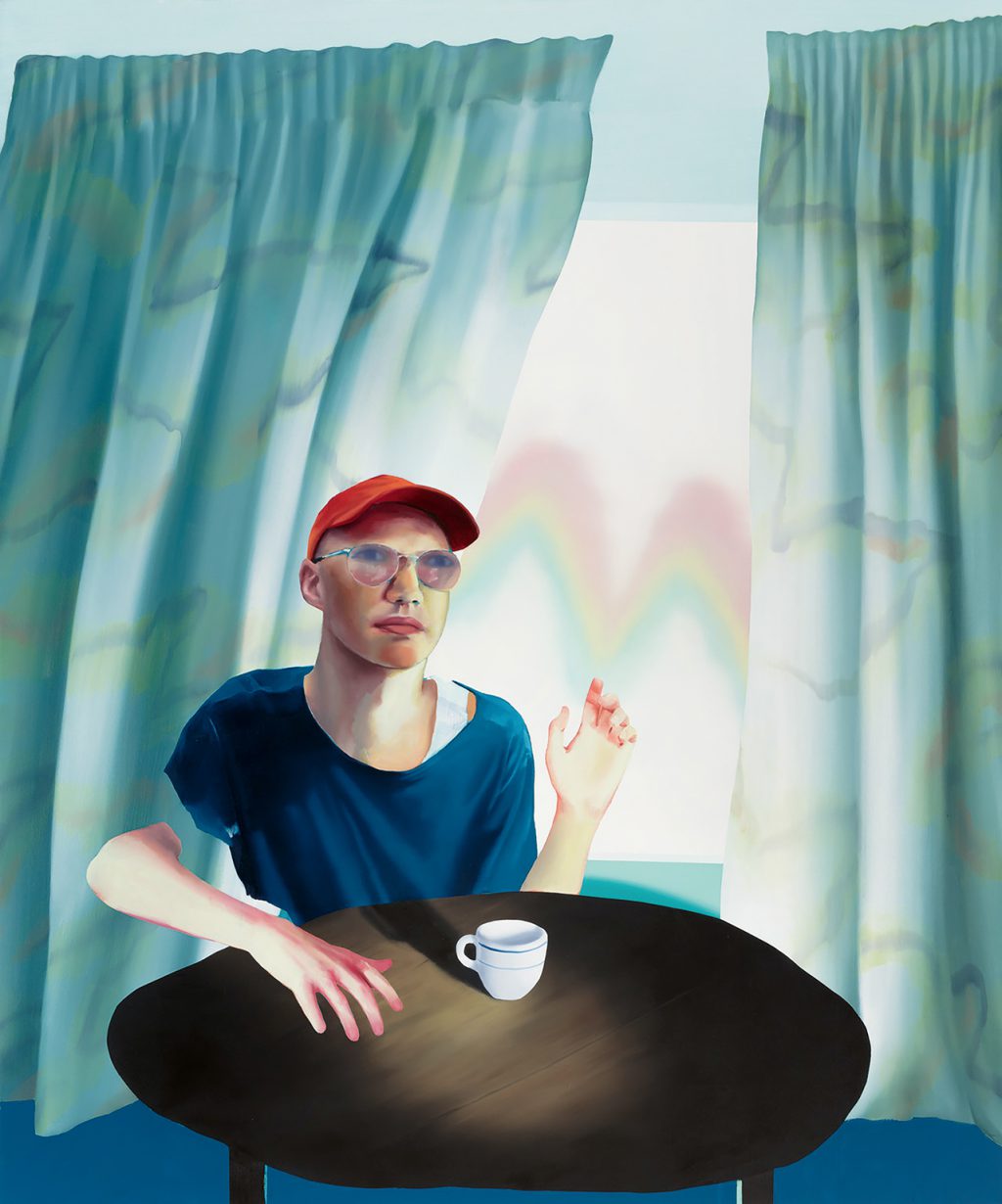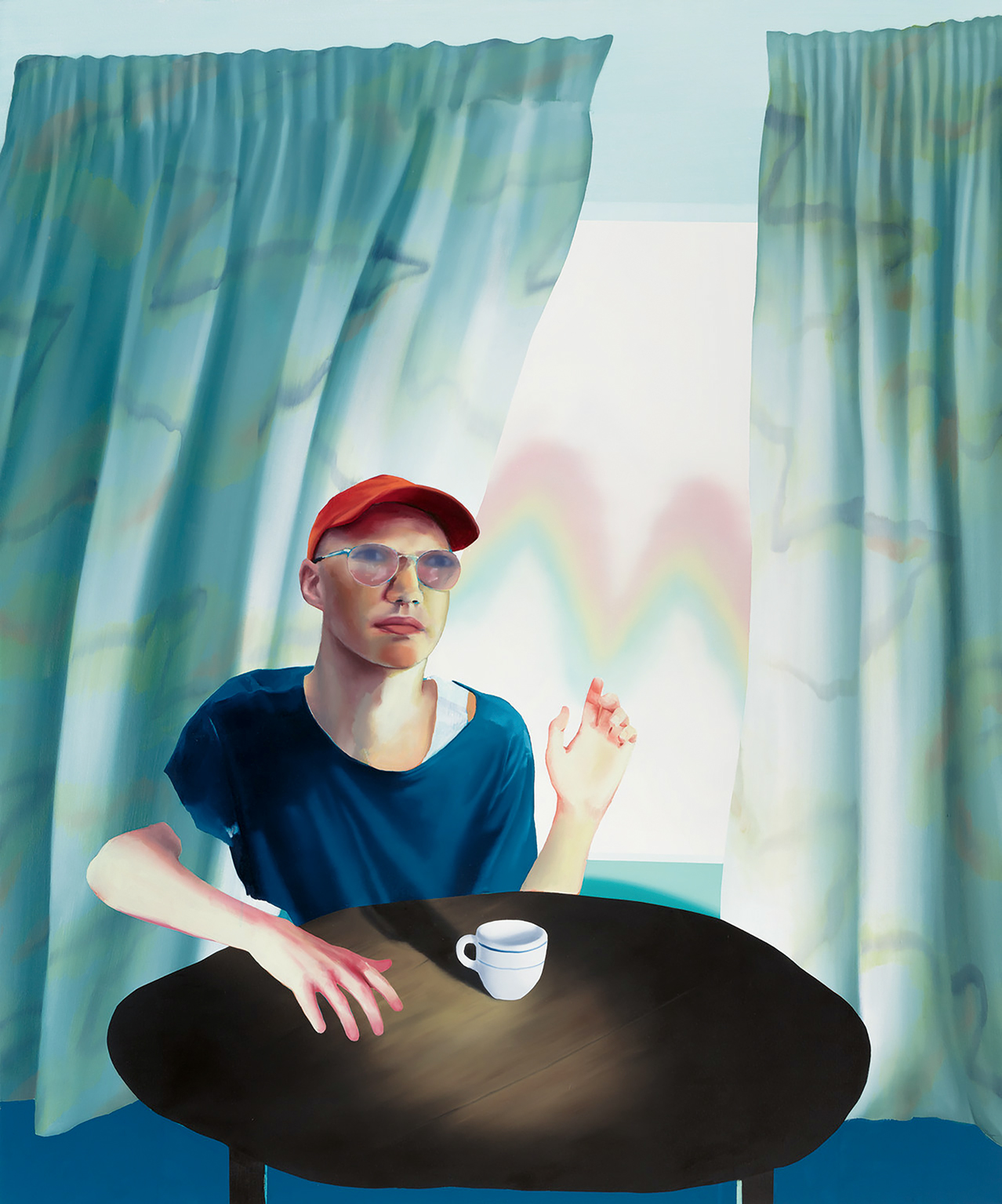 Summer Michael
2022
Oil and acrylic on canvas
152.4 × 127 cm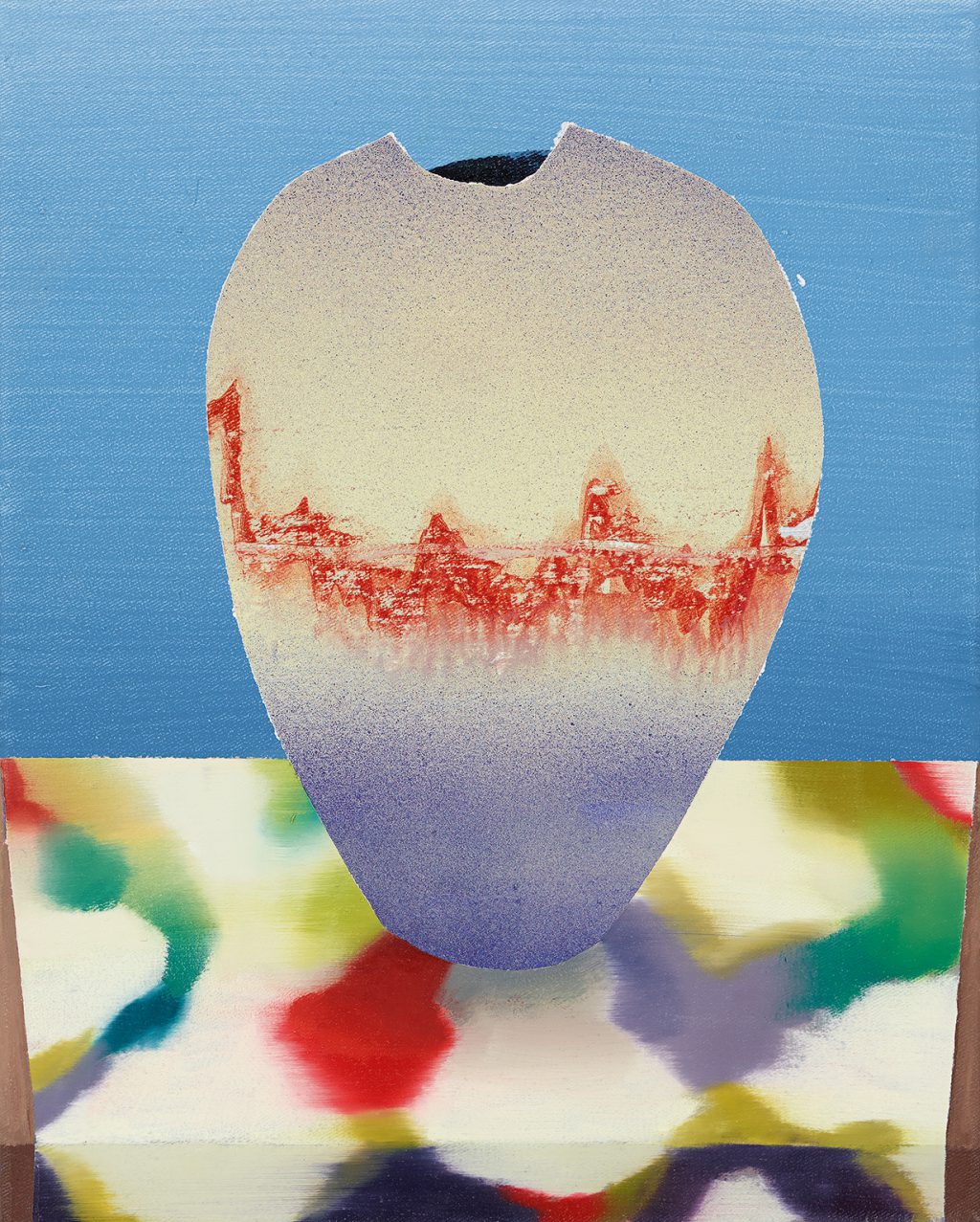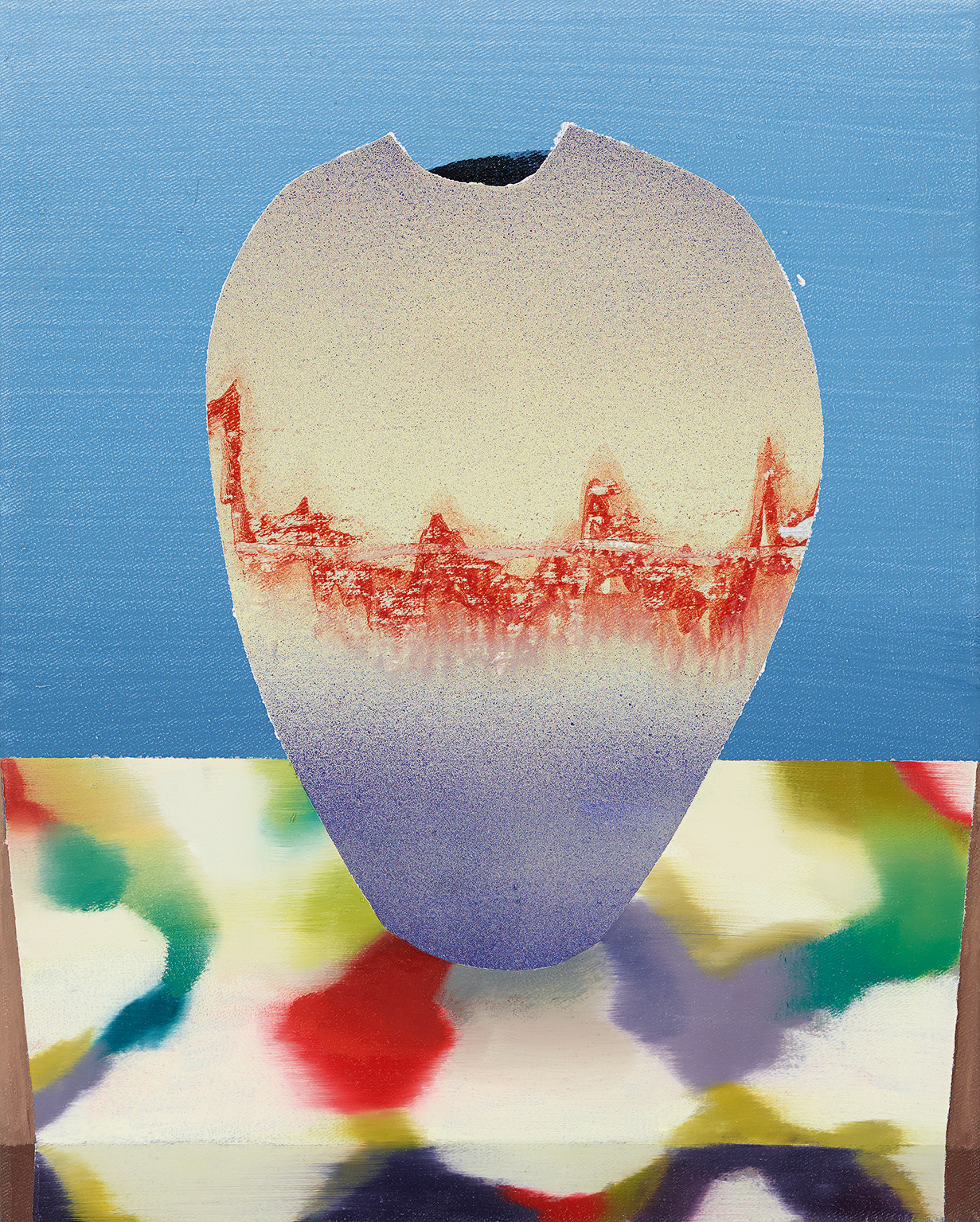 Party Vase
2022
Oil, acrylic and spray paint on canvas
30 × 24 cm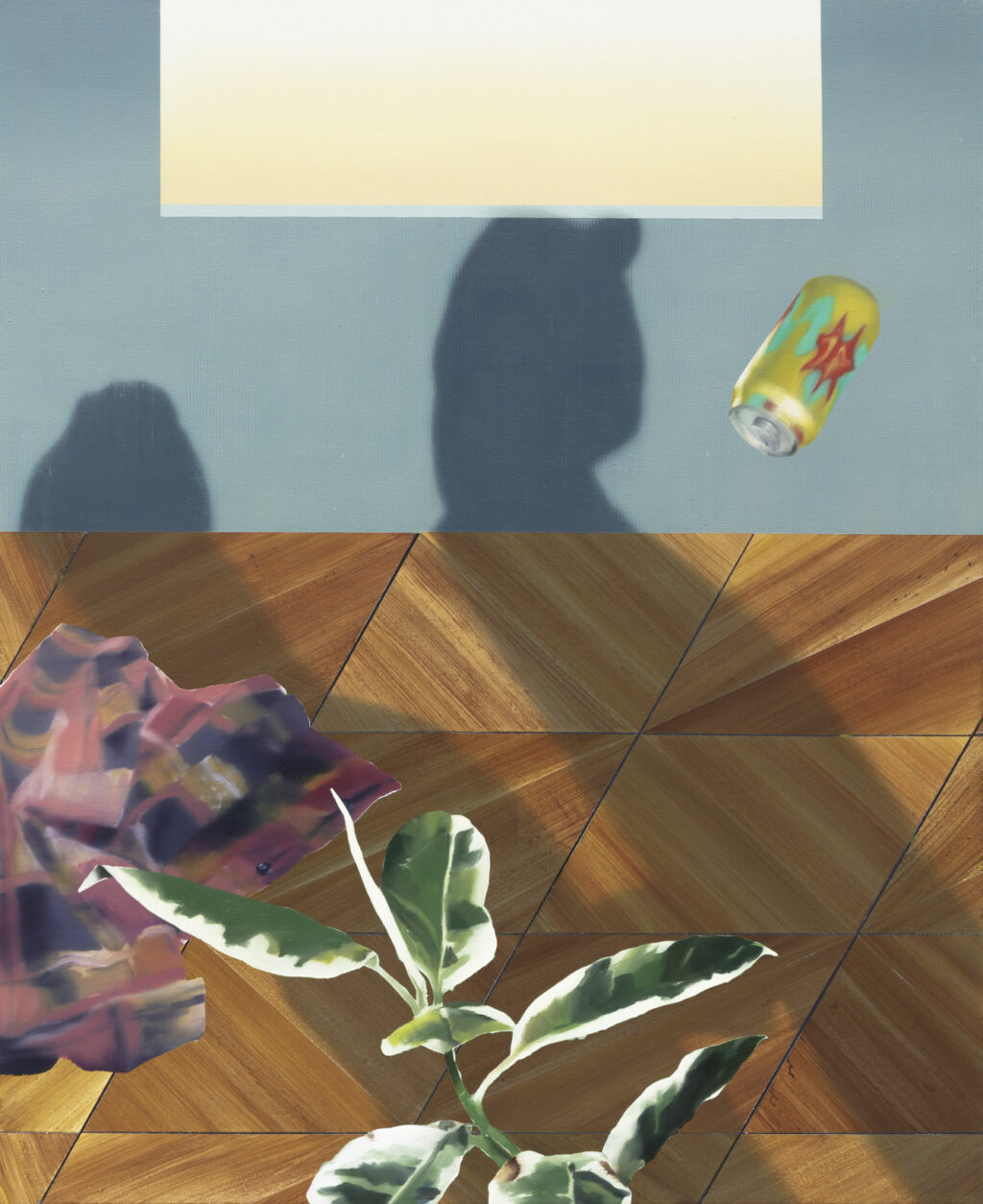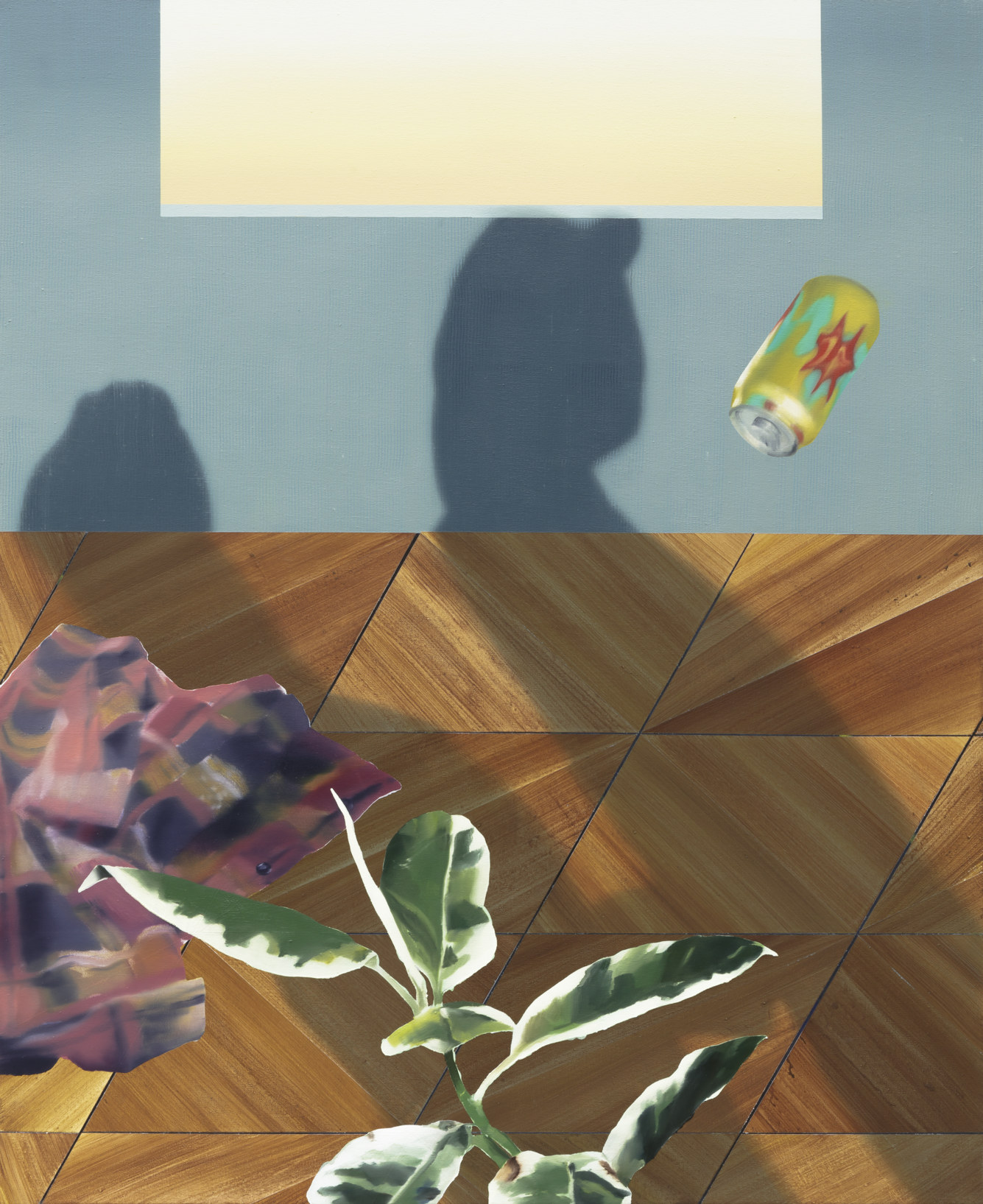 Two Shadows
2022
Oil and acrylic on canvas
110 × 90 cm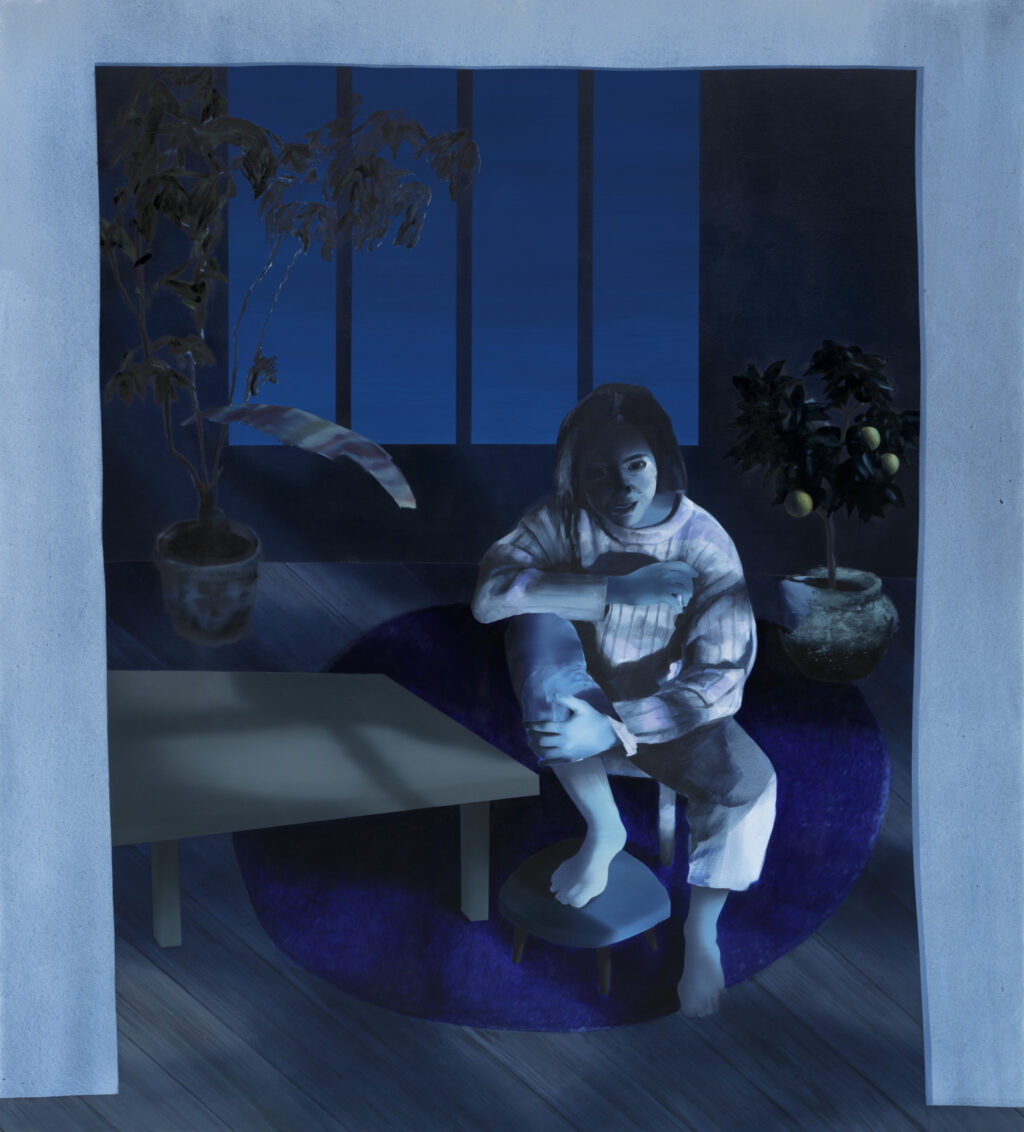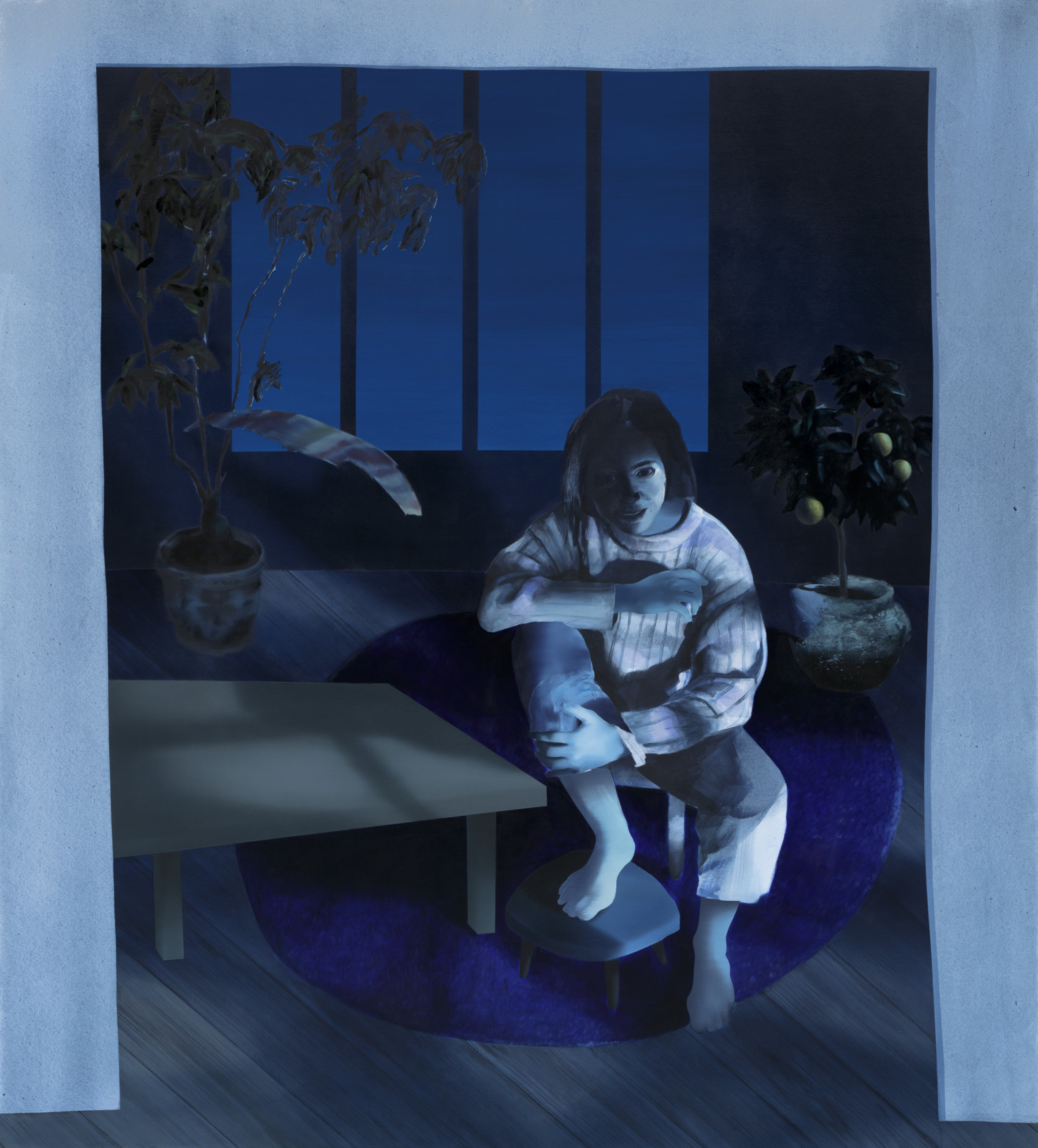 Smiling like an Idiot into the Dark
2022
Oil and acrylic on canvas
210 × 190 cm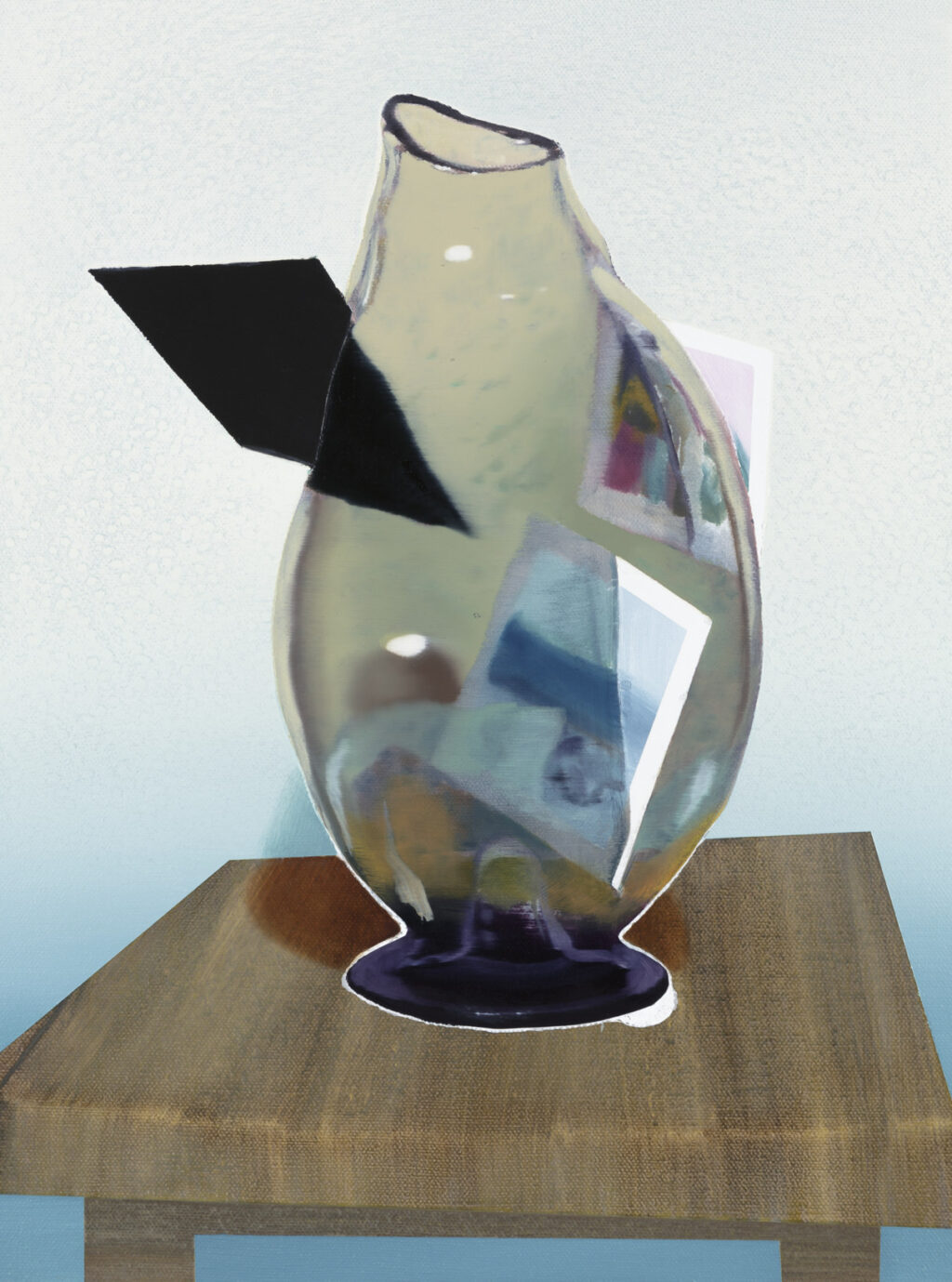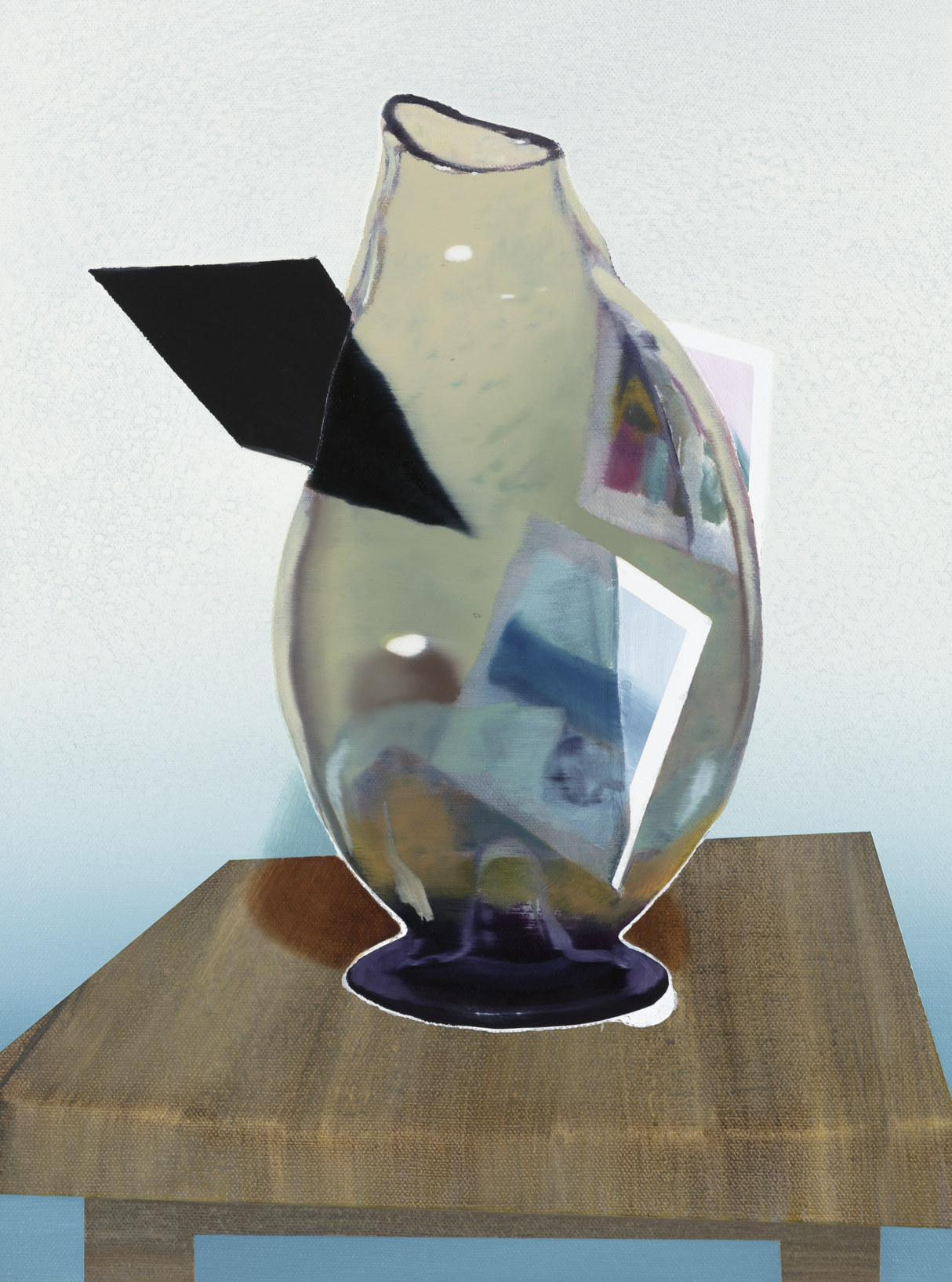 Picture Holder
2022
Oil and acrylic on canvas
40.6 × 30.5 cm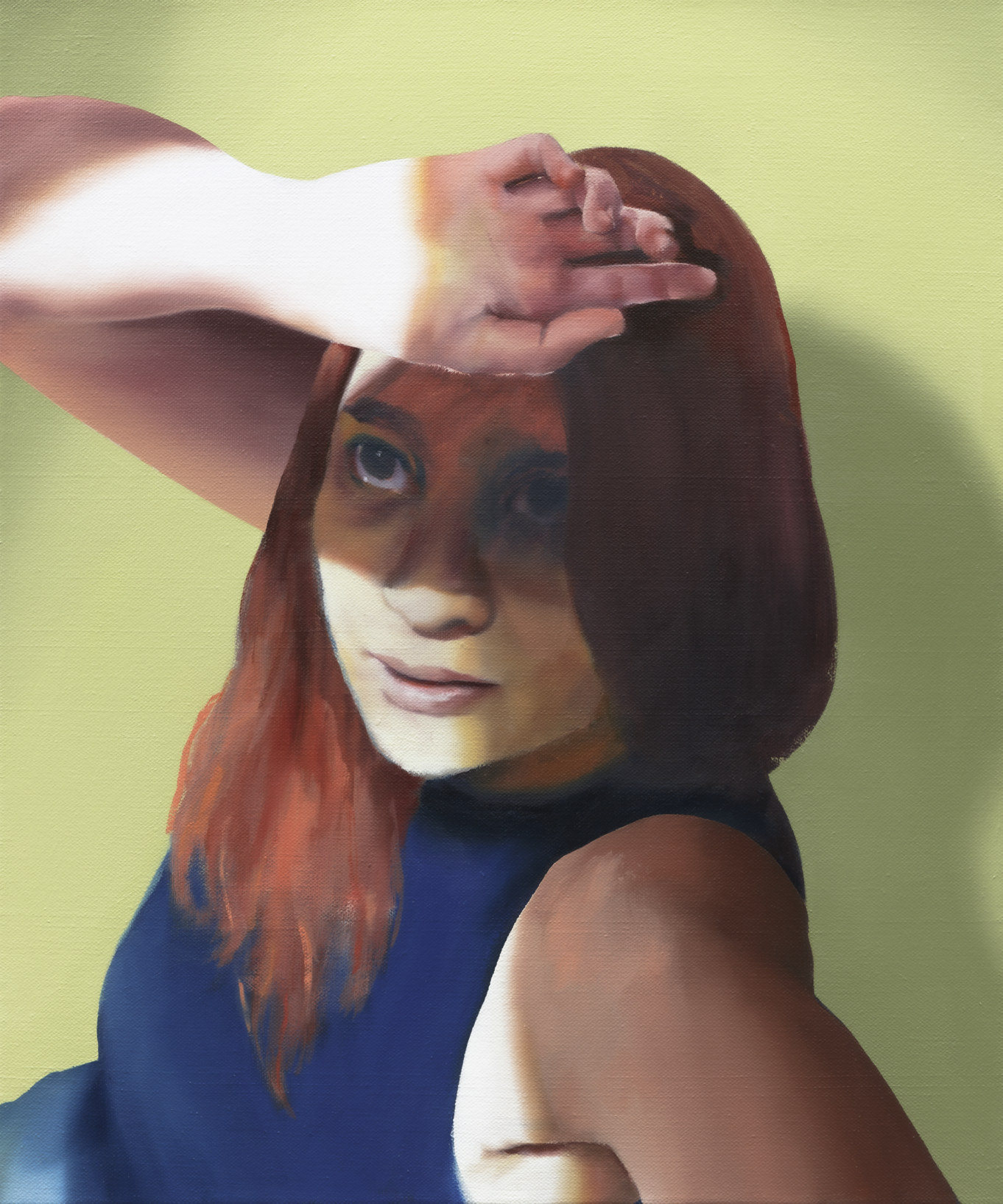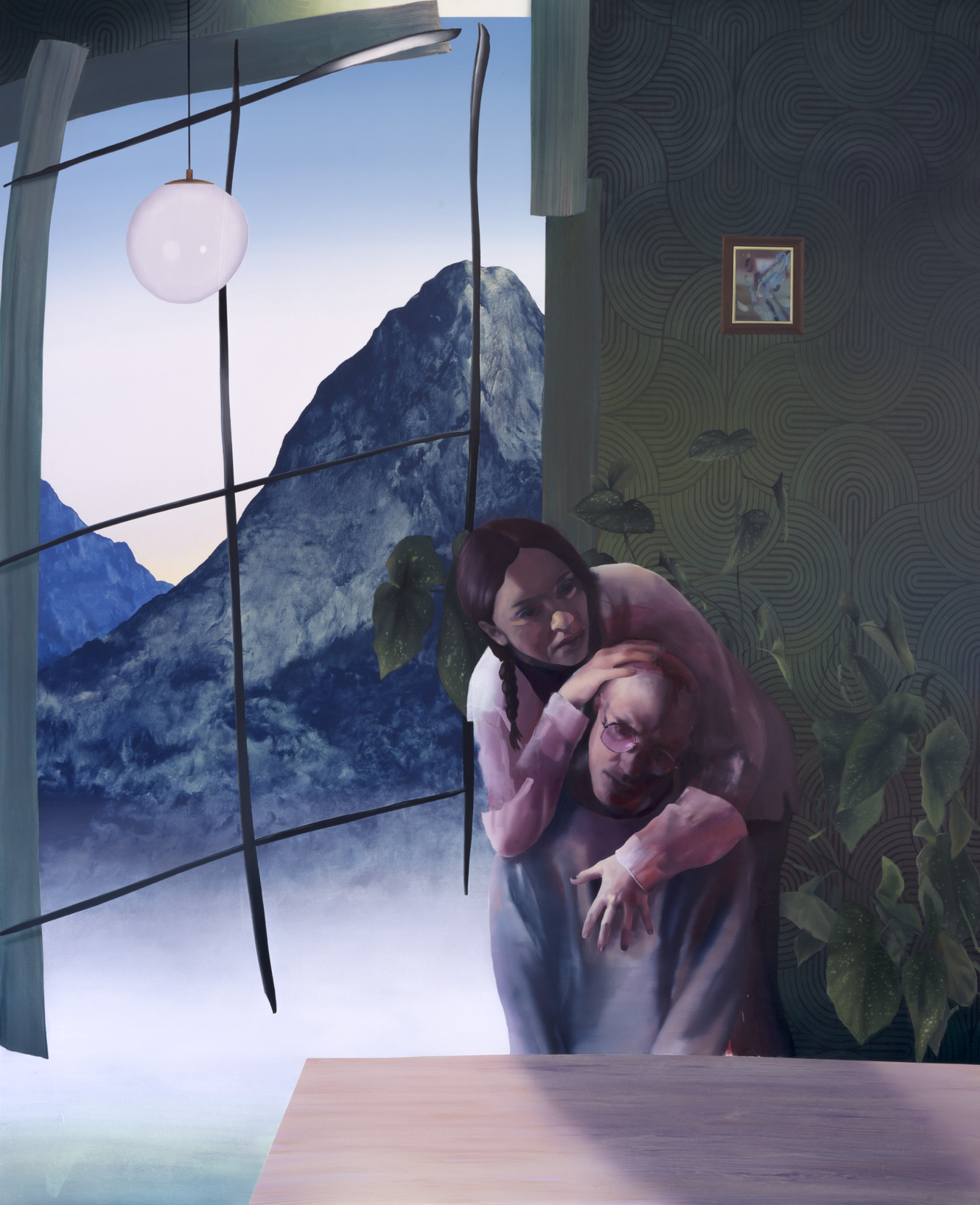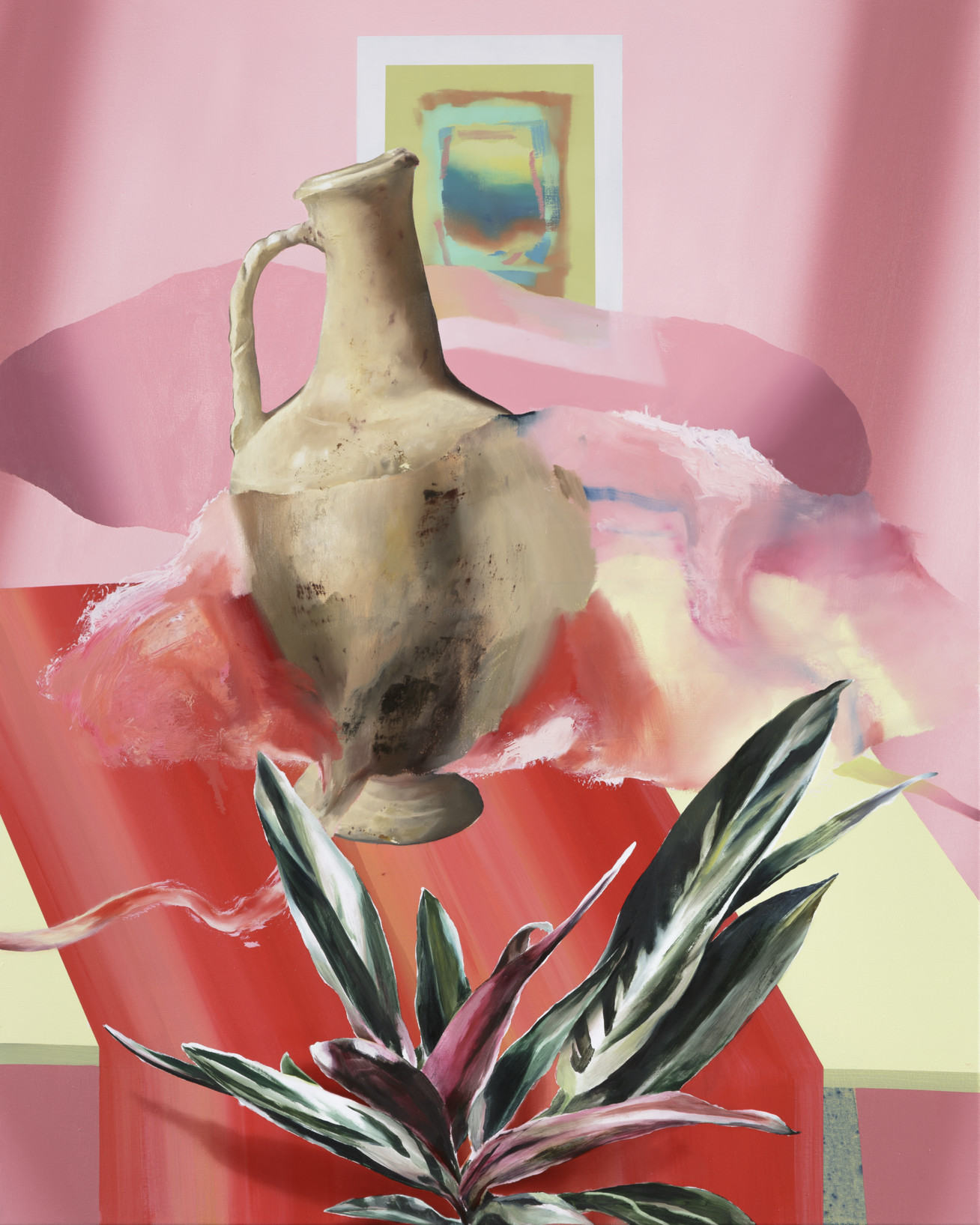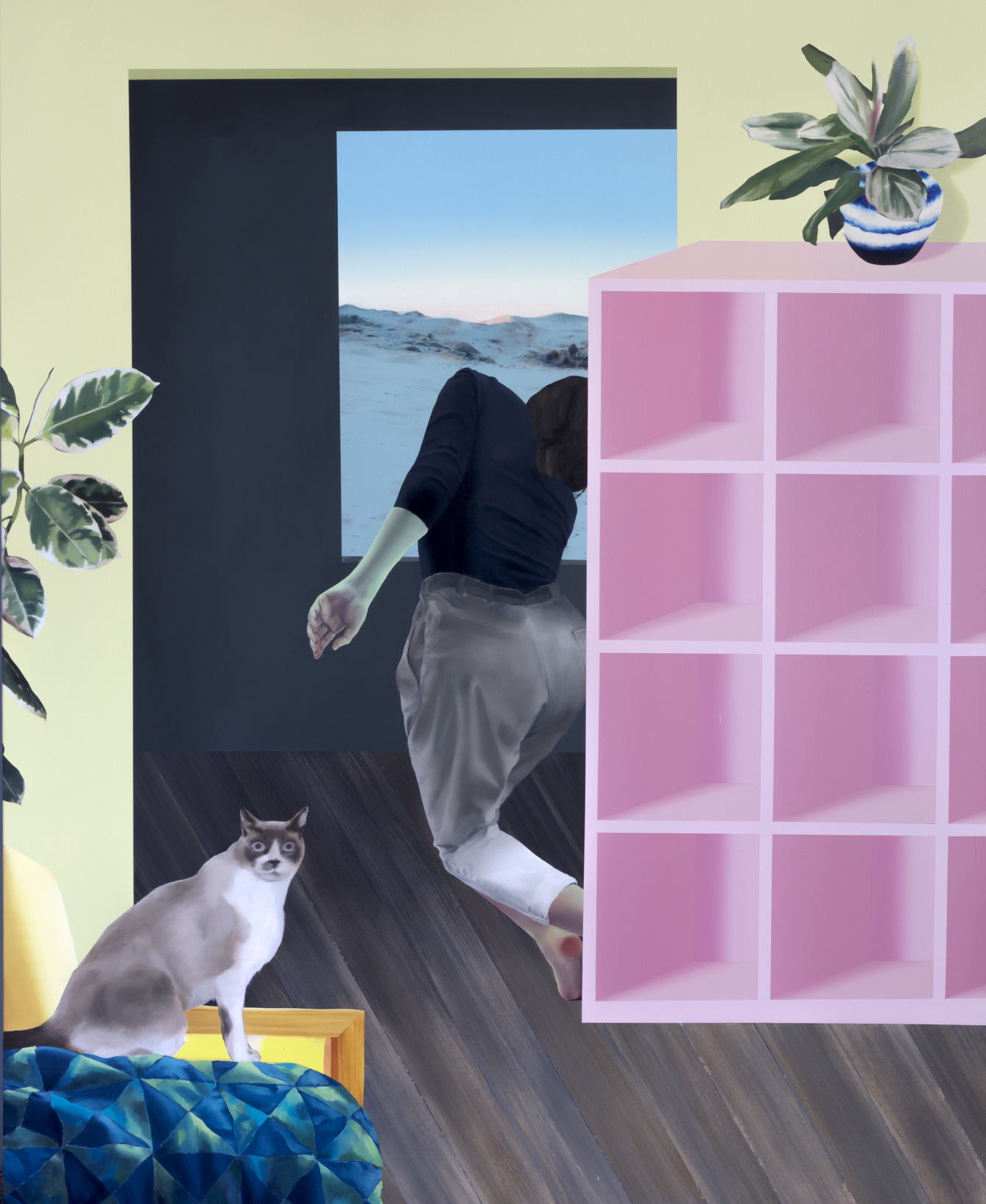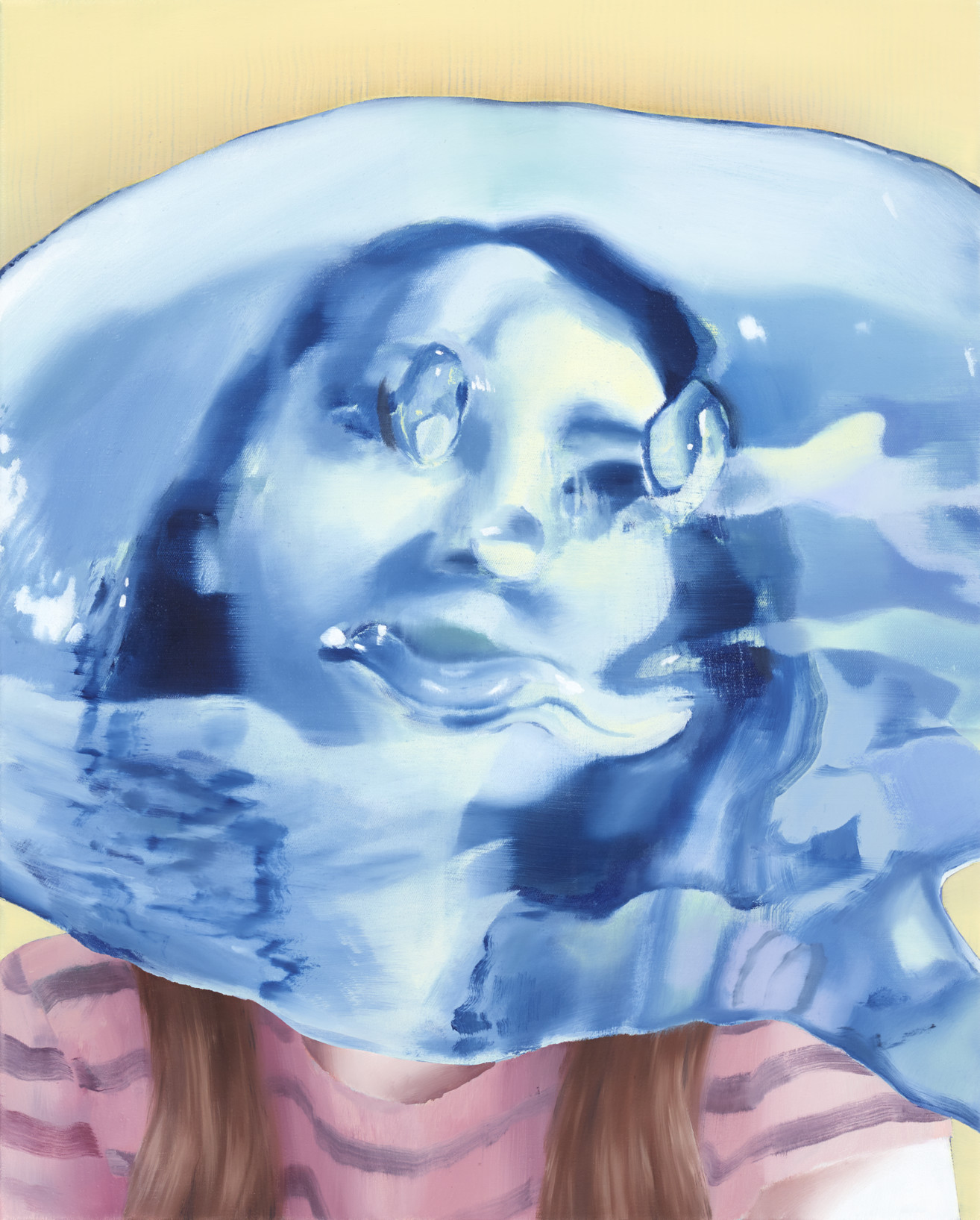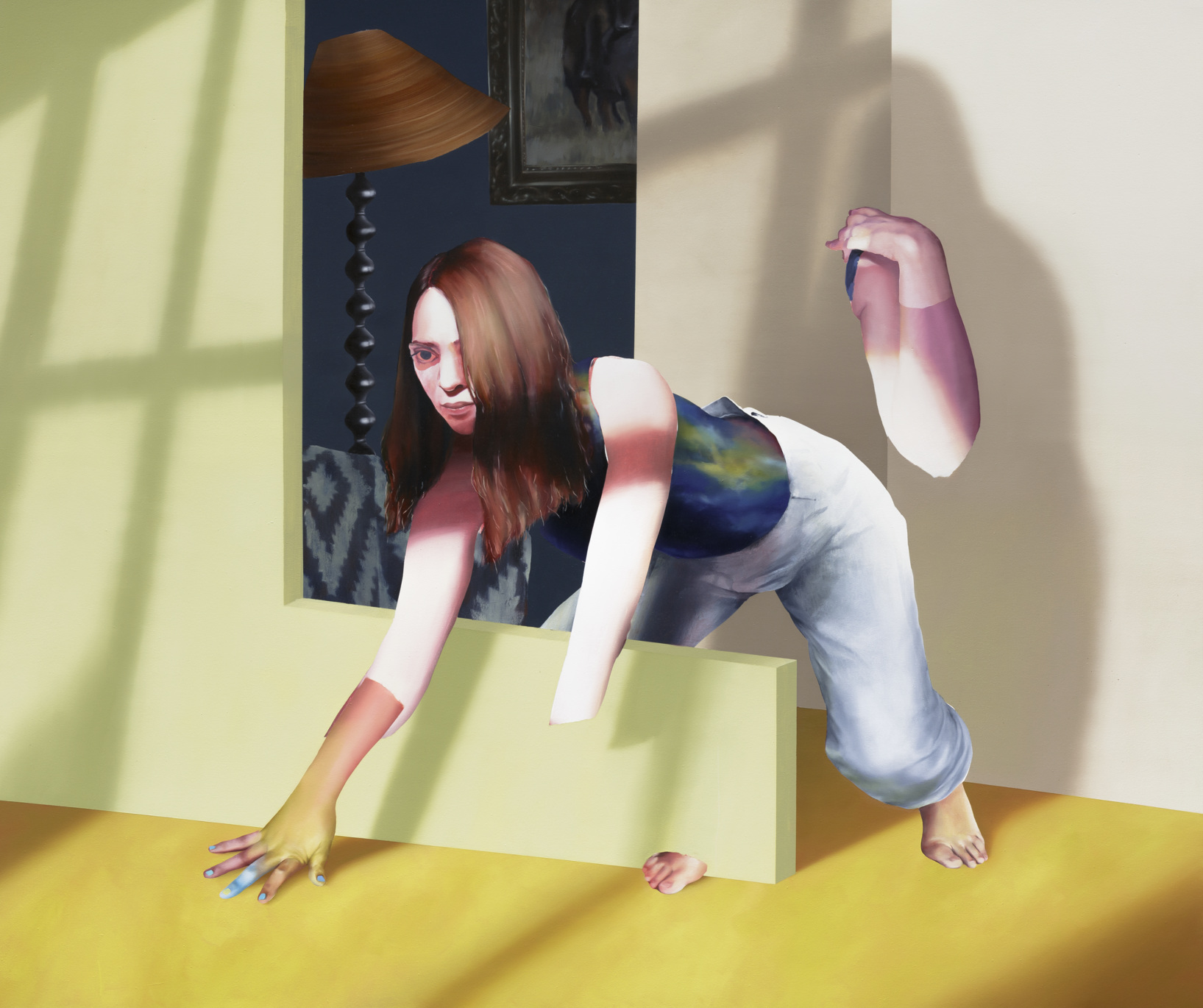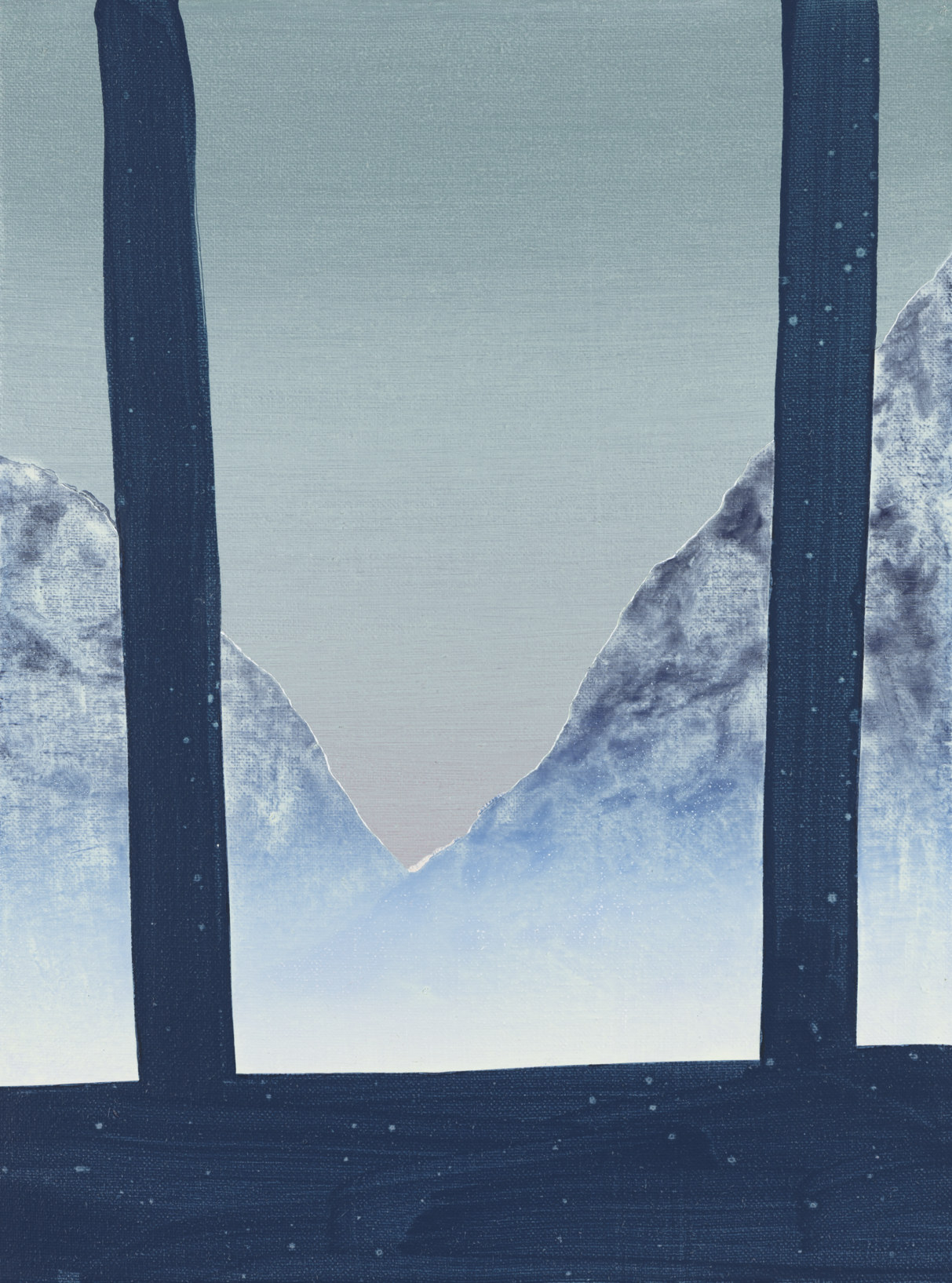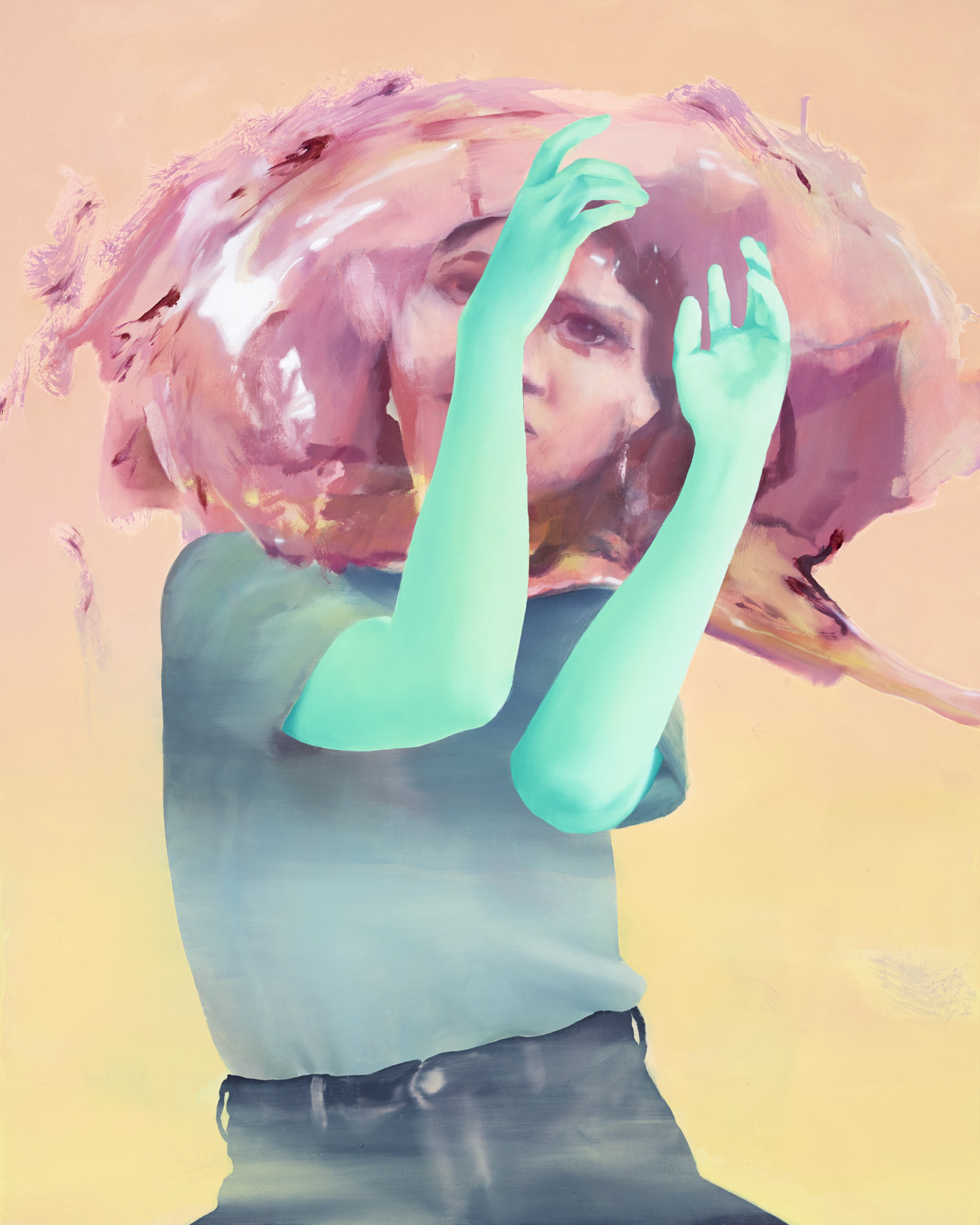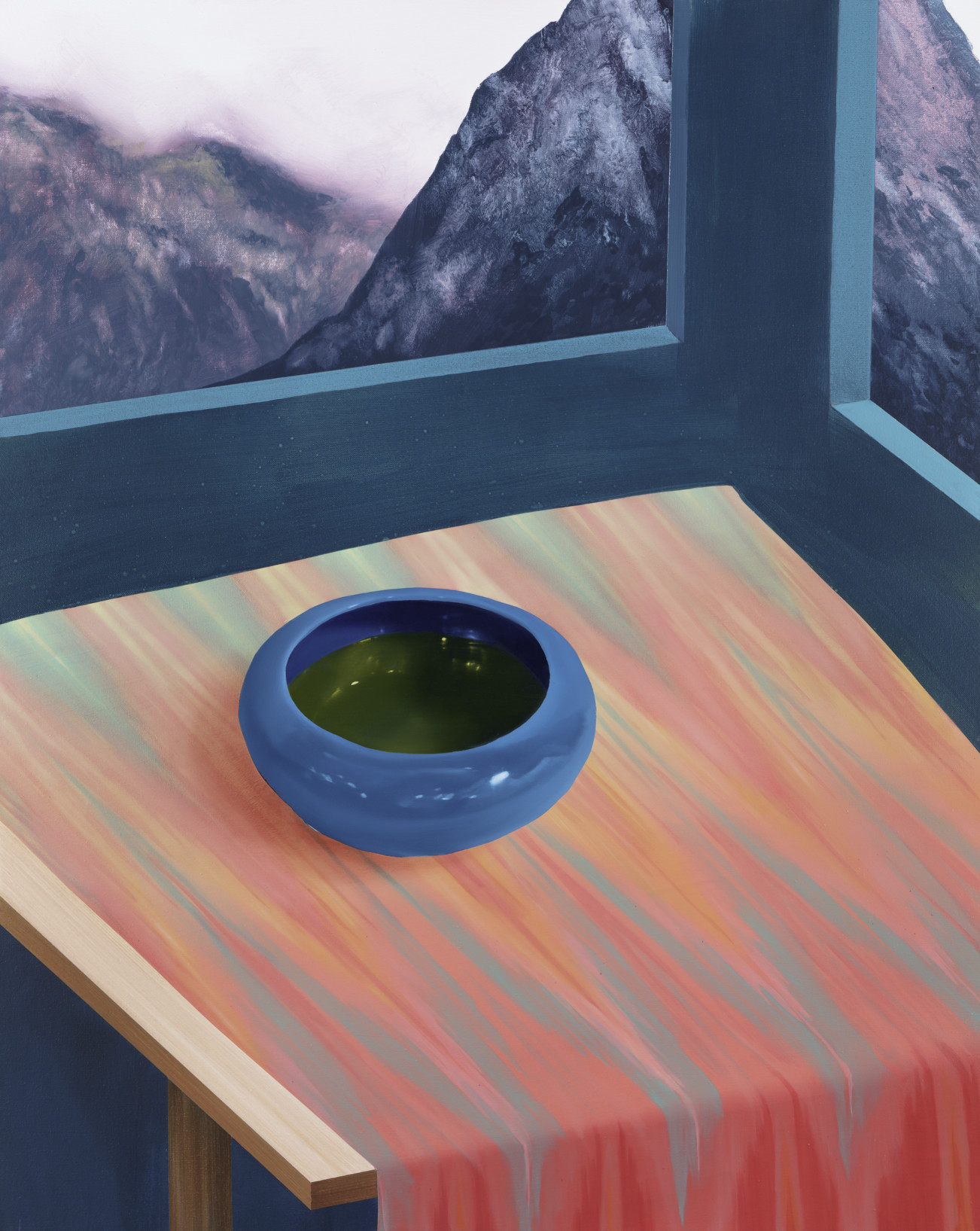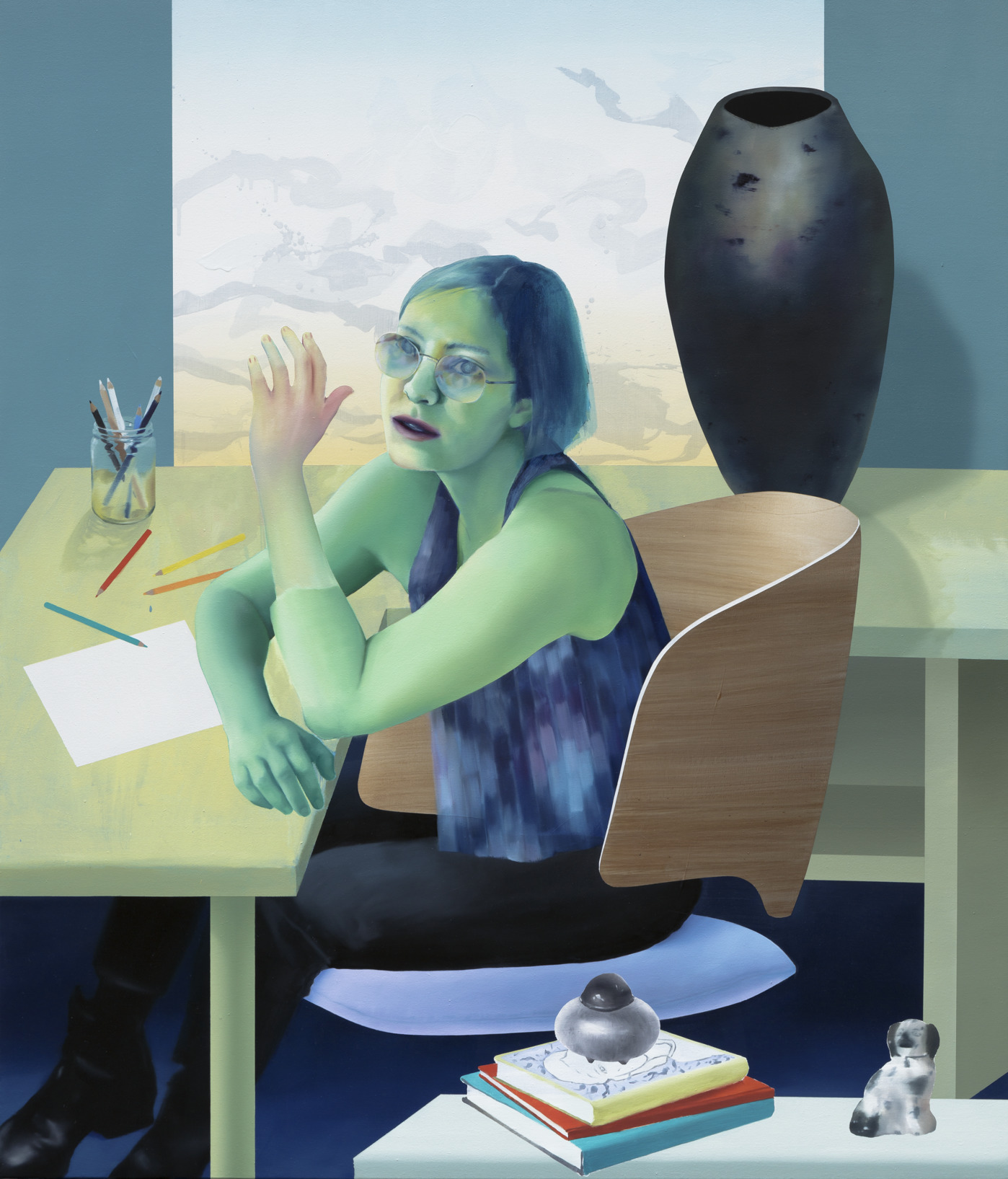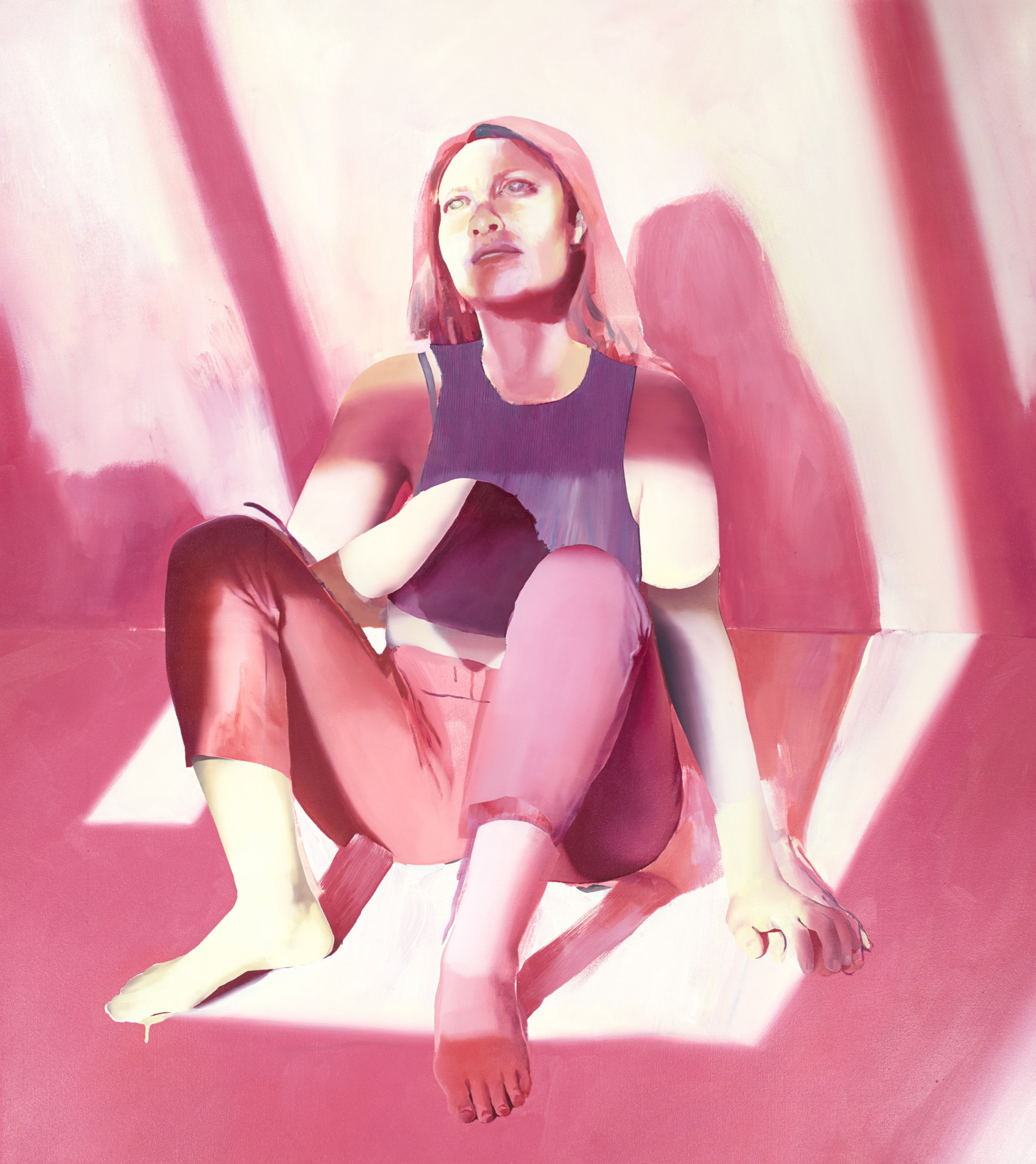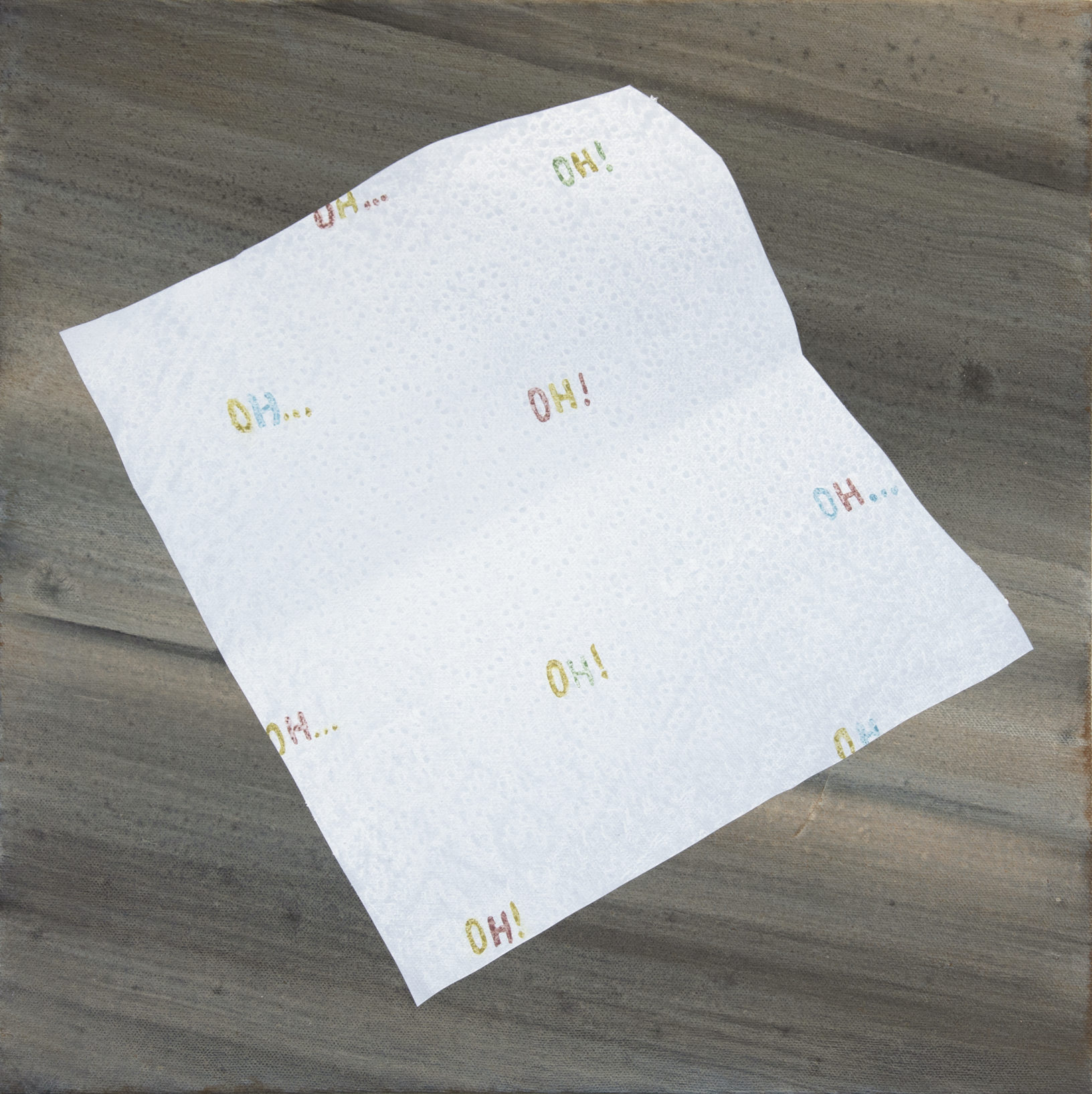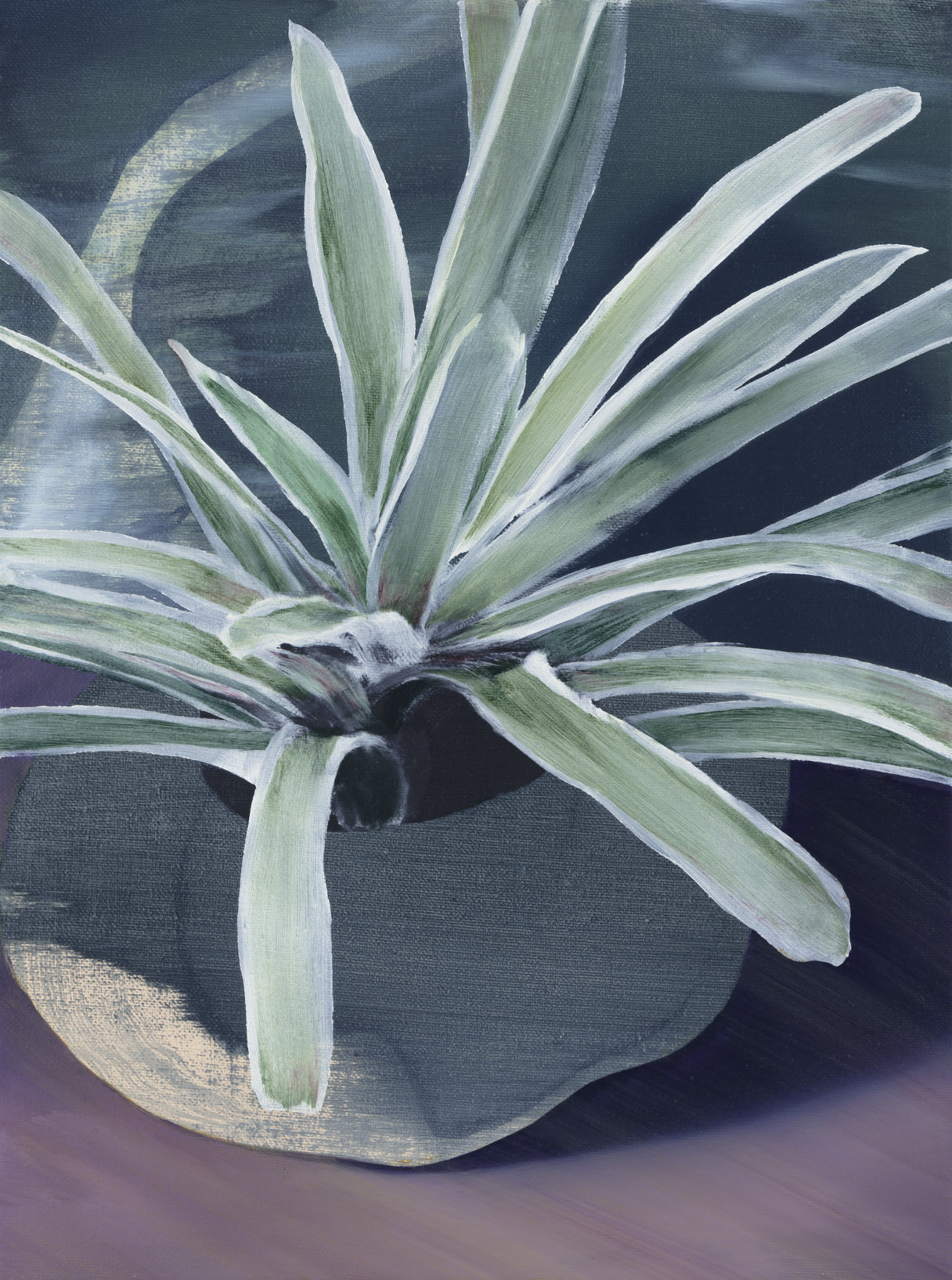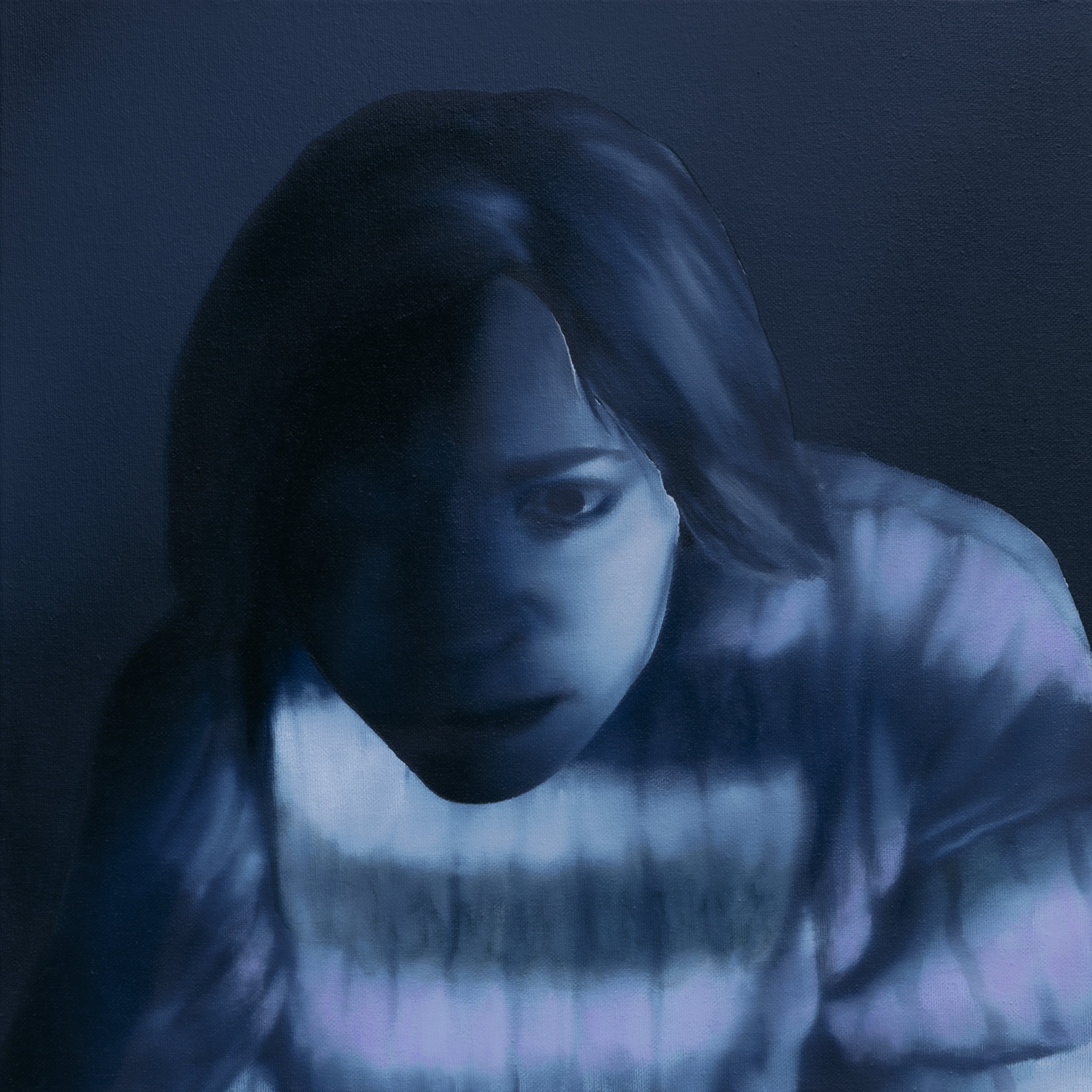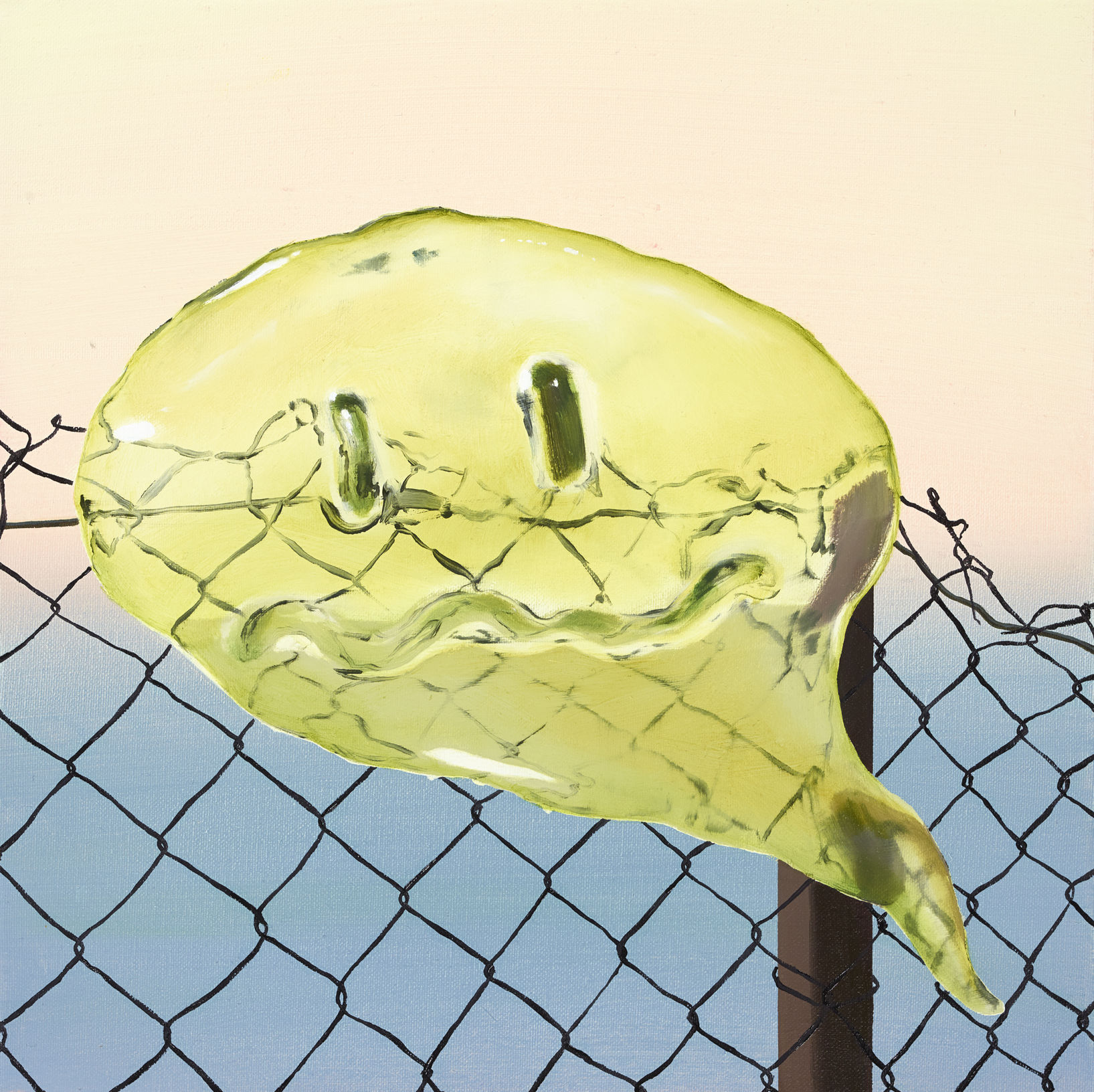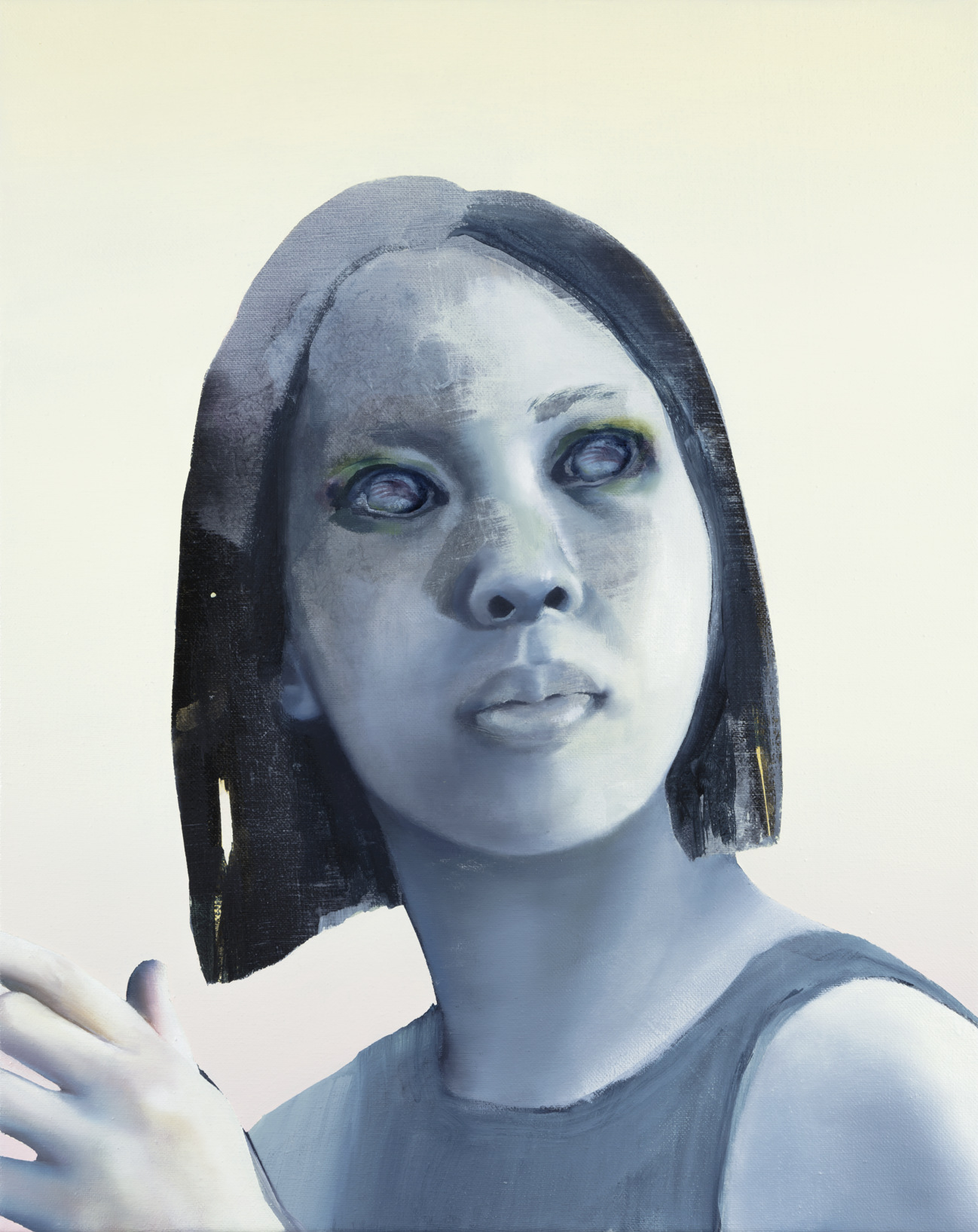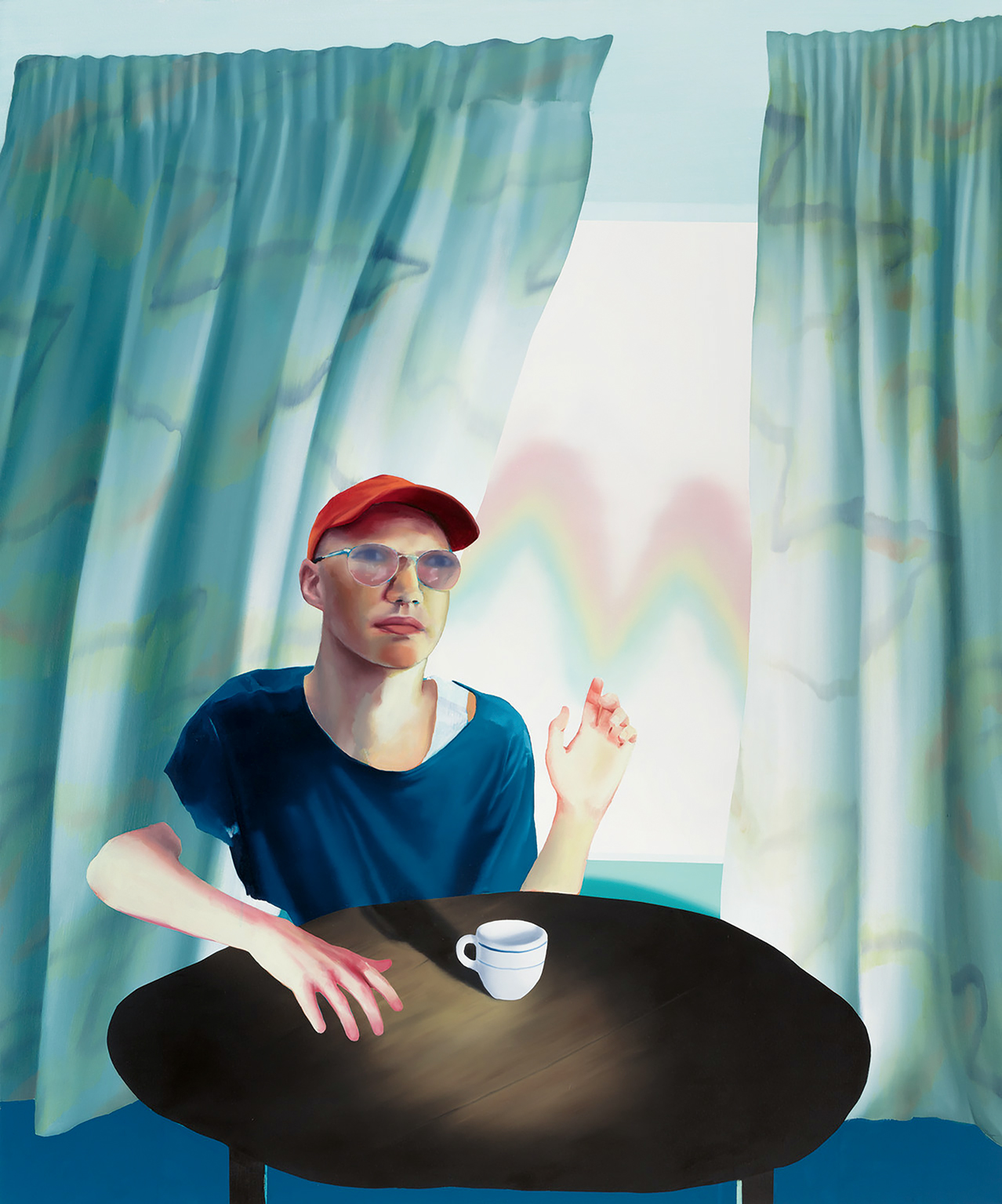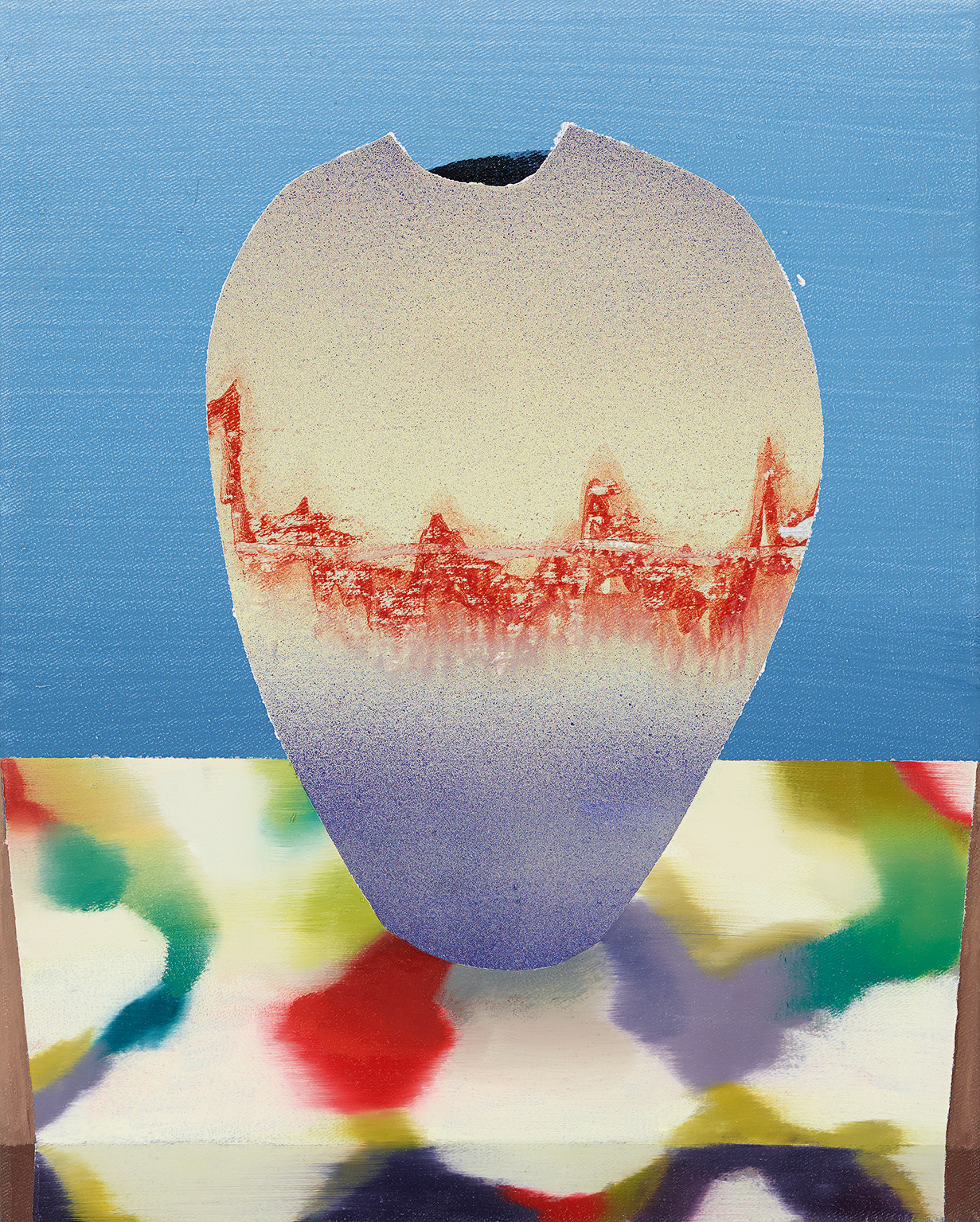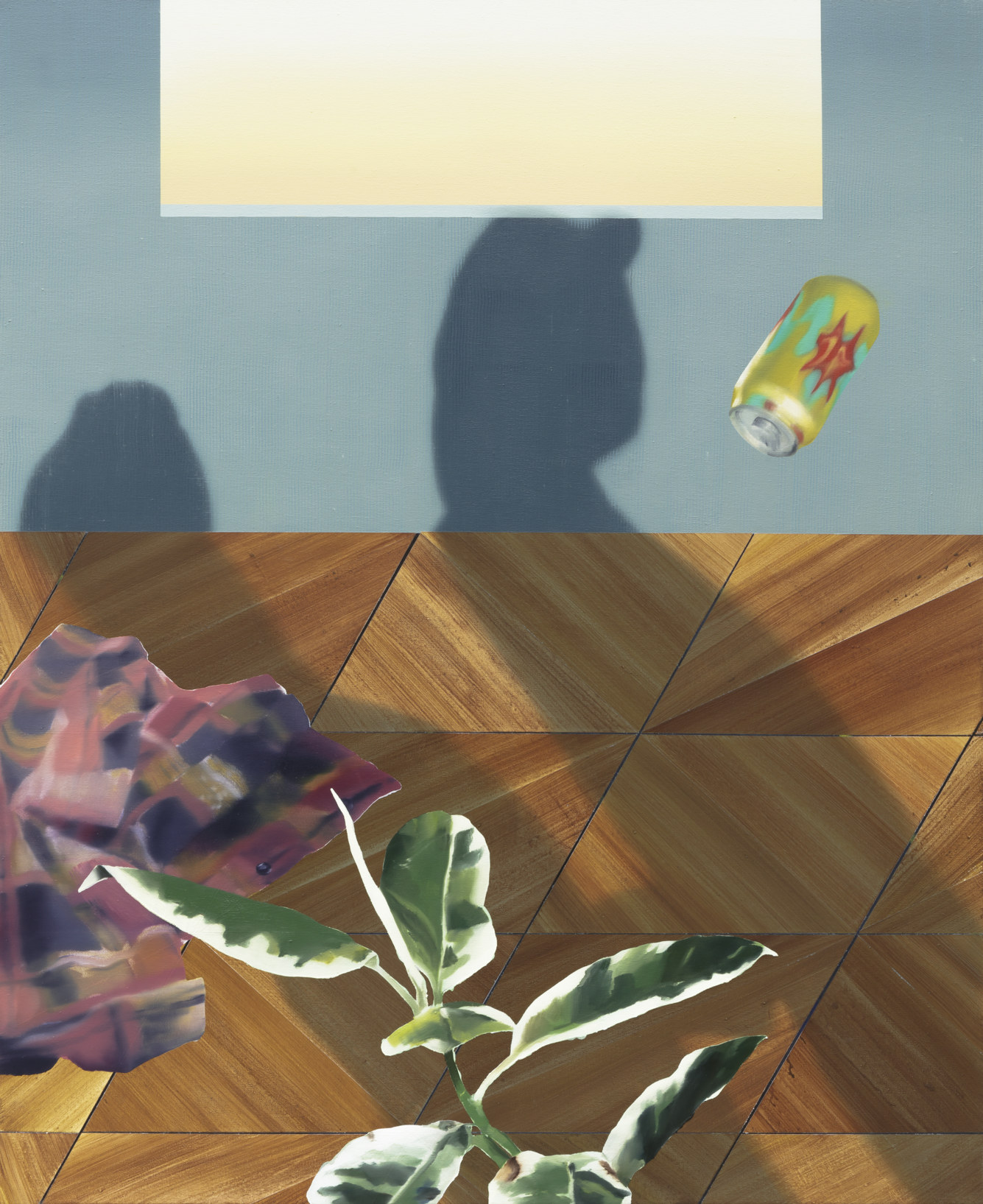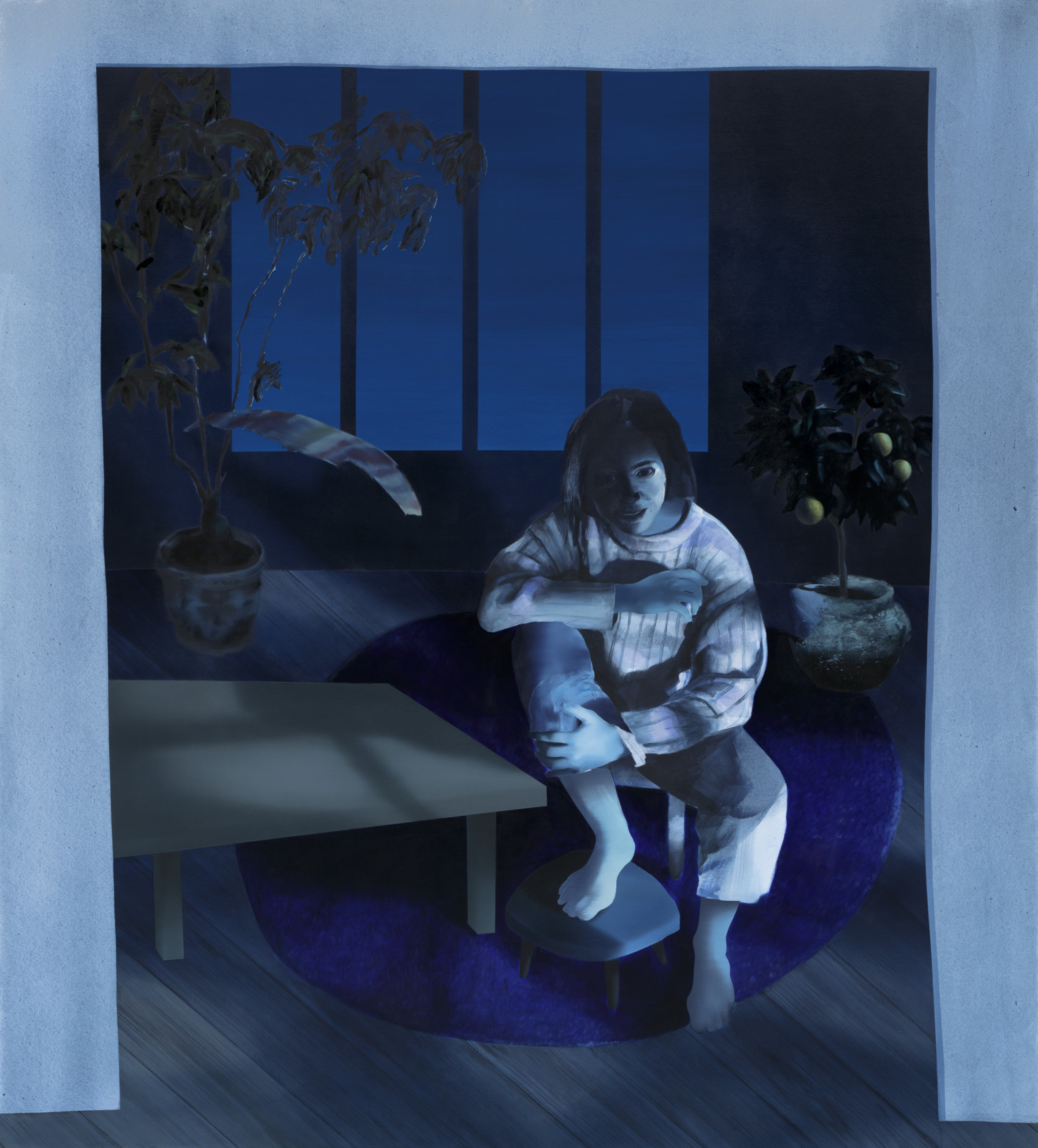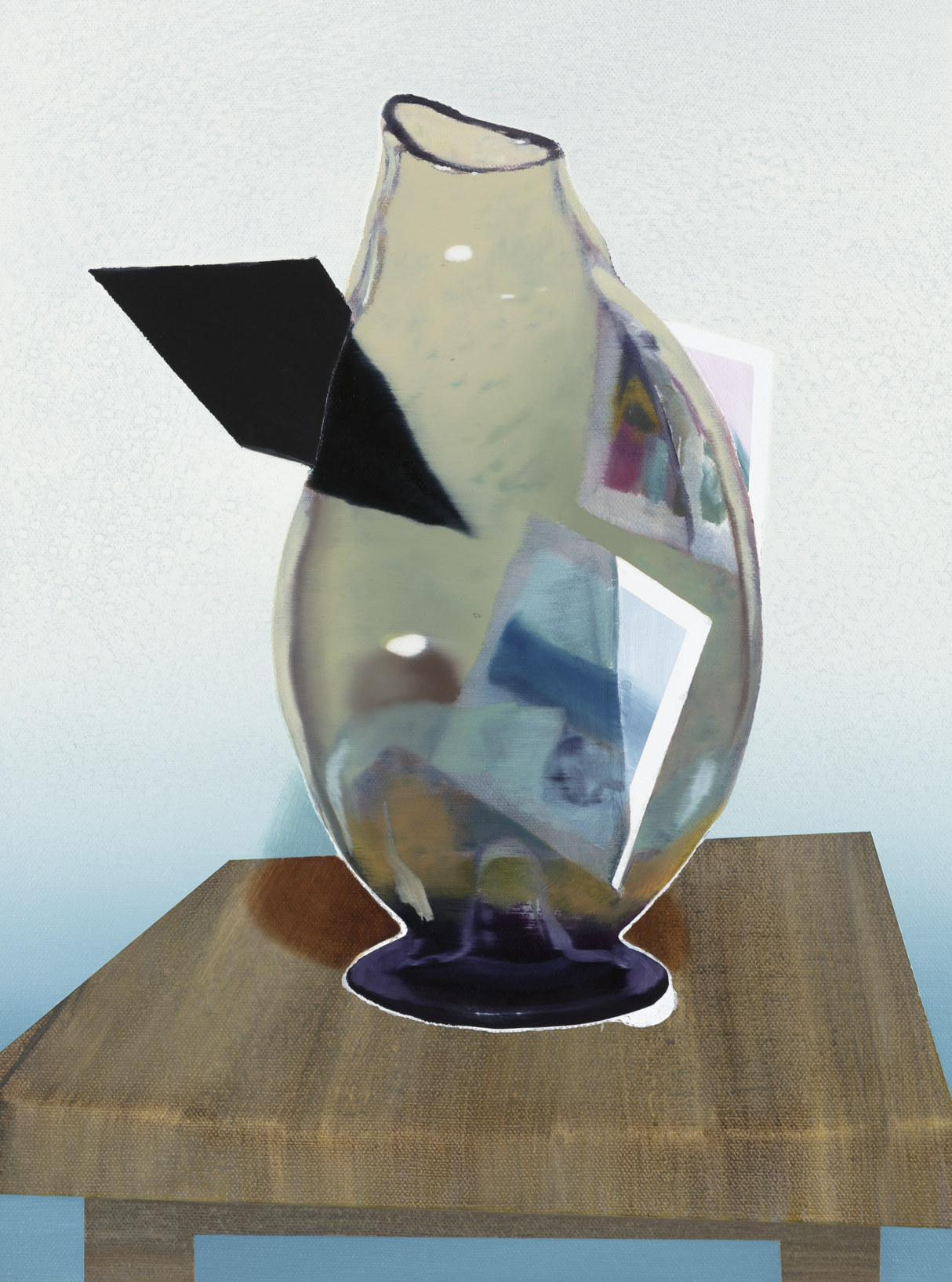 ---
About
At the very beginning of this exhibition – Ellen Akimoto's very first at Galerie Judin – visitors walk up to a wall-filling, printed trompe l'oeil. Through a set of translucent curtains, drawn across a wallpapered wall, an open window frames the silhouettes of two figures in motion. One of the figures raises its arms, with the other leaning towards it. Are we witnessing an argument? Or are they playing? Perhaps they are making a move on each other?
The mural is thus an early manifestation of elements characteristic of the work of this artist, who has lived and worked in Leipzig for a decade now. Akimoto's paintings mostly show interiors and people. Mysterious narratives unfold in them, eluding straightforward readings and always remaining enigmatic. It comes as no surprise that the artist draws on photoshopped collages for the larger compositions. The trompe l'oeil that preludes the exhibition, also digitally generated, thus also reveals the importance of digital technologies for Akimoto's practice. In addition, the wall work gives ample space to ornamental elements, which also play a special part in the artist's imagery. The repeat pattern in the wallpaper, for example, is a tachist brushstroke that keeps reappearing in Akimoto's compositions and which alludes to another playing field in her work. Time and again, Akimoto walks the fine line between figuration and abstraction, further potentiating the mystique that pervades her work. Indeed, it was the exploration of this very potential of figurative, narrative painting and its peripheries that drew her to Leipzig in the first place.

Continue reading
As the exhibition unfolds, we then encounter the painterly implementation of Akimoto's digital preparation. For a start, there are the portraits, mostly of solitary female figures, which bear a certain resemblance to the artist and are, indeed, based on photographs of herself. It quickly becomes clear, however, that they are not self-portraits, but more general conveyances of the condition humaine. They are joined by still lifes, especially of flowerless vases – these, too, portraits to which a certain personality can be ascribed. Frequently, landscapes lean into the scenes, but these are never landscape paintings in the classical sense. Rather, the landscapes act as an echo chamber of the sitter's introspection – or a counter draft of the outlined civilizational and psychological refuge. The paintings thus always orbit around a psychological level of reflection, which the exhibition title sums up in a wonderfully poetic way: My Eyes See Only What's Not in Front of Me.
Ellen Akimoto was born in Westlake Village, California, in 1988. In 2006, she began studying fine arts at California State University, Chico. An exchange year took her to the Art Academy in Mainz – and was to give decisive contours to the artist's further path. In 2014, Akimoto returned to Germany and studied until 2016 as a master student of Annette Schröter at the Hochschule für Grafik und Buchkunst in Leipzig, where she has lived ever since. On the occasion of Akimoto's debut exhibition at Galerie Judin, a comprehensive catalogue has been published by Verlag der Buchhandlung Walther und Franz König.
---
---
---
---