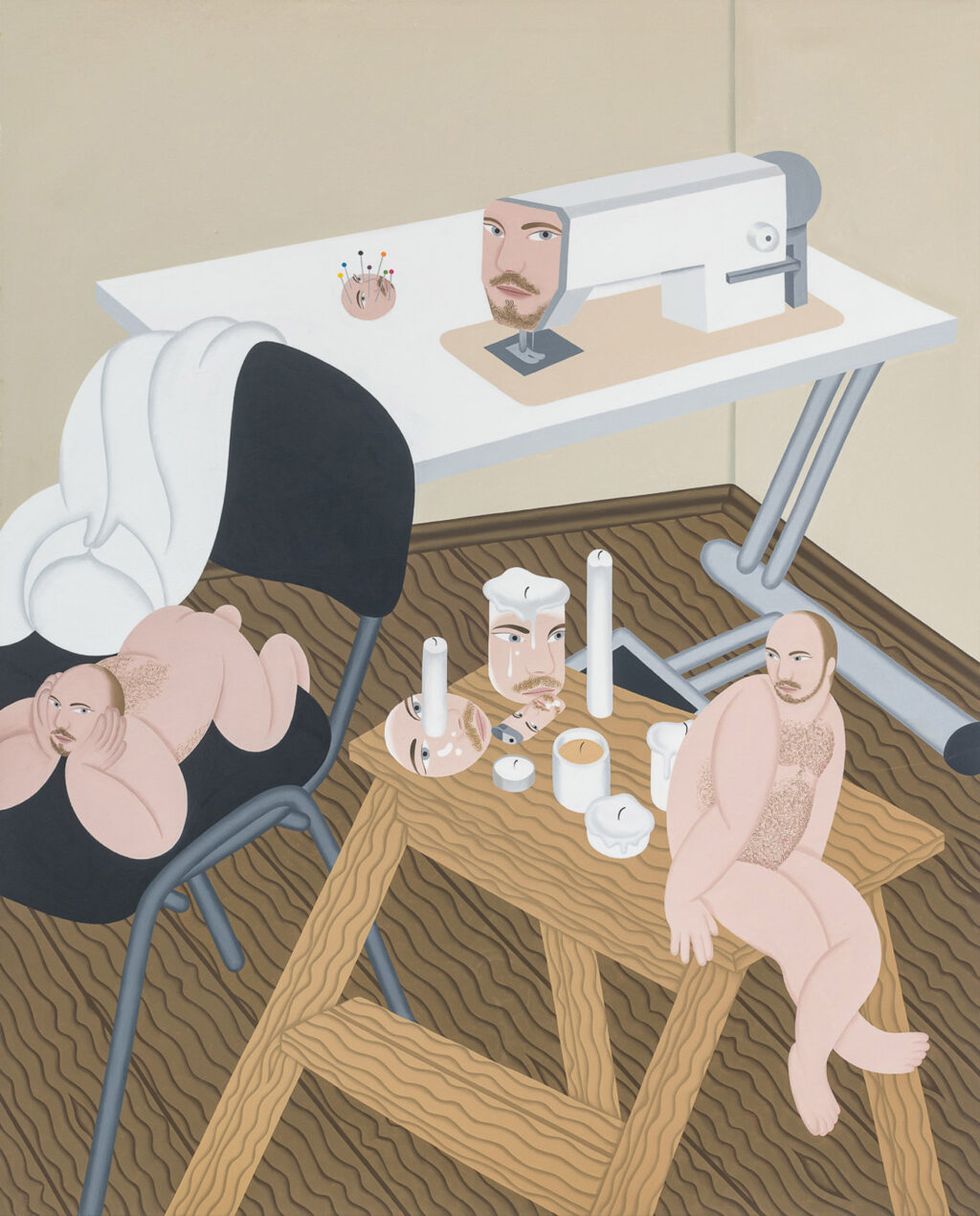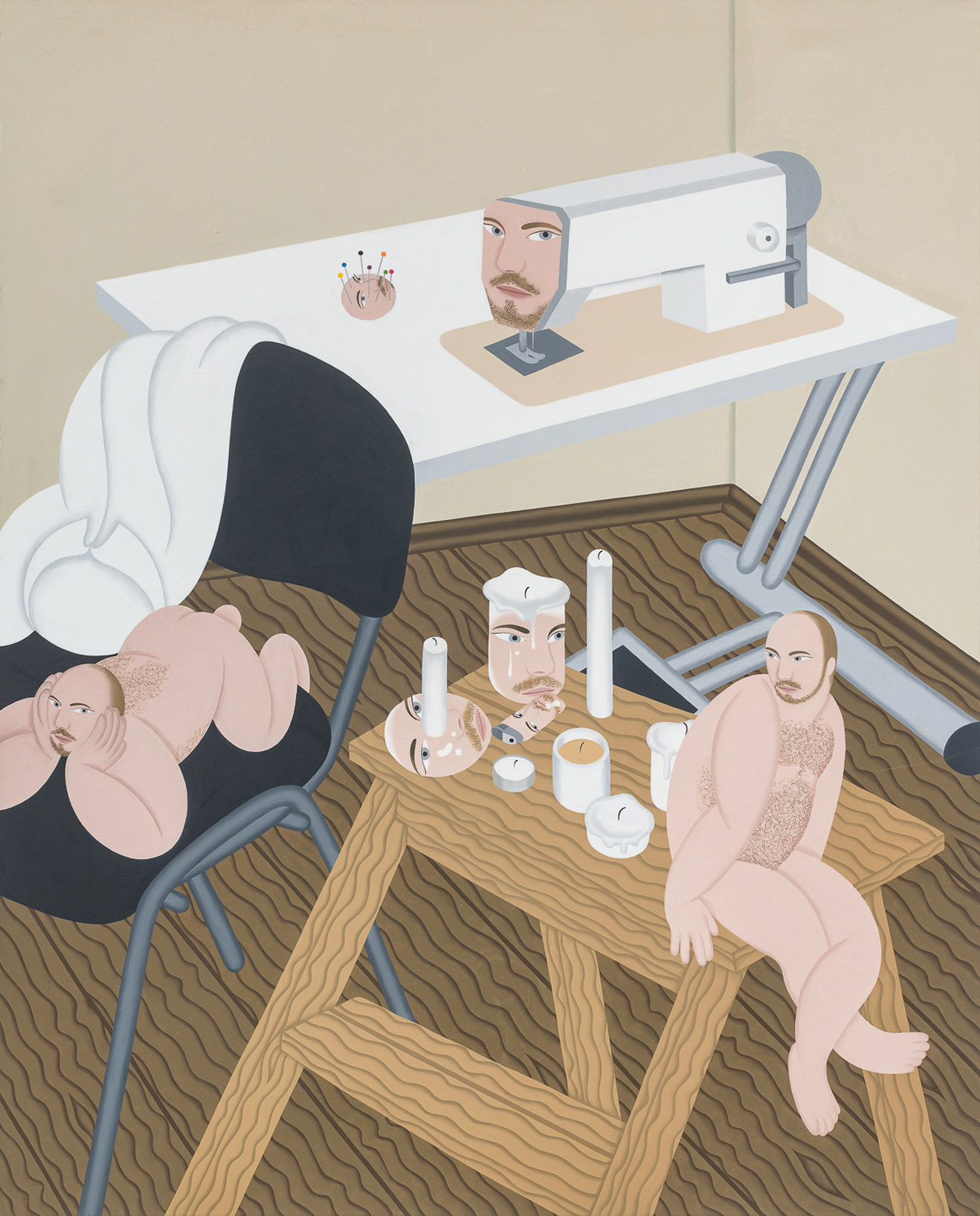 Untitled
2022
Oil on canvas
155 × 125 cm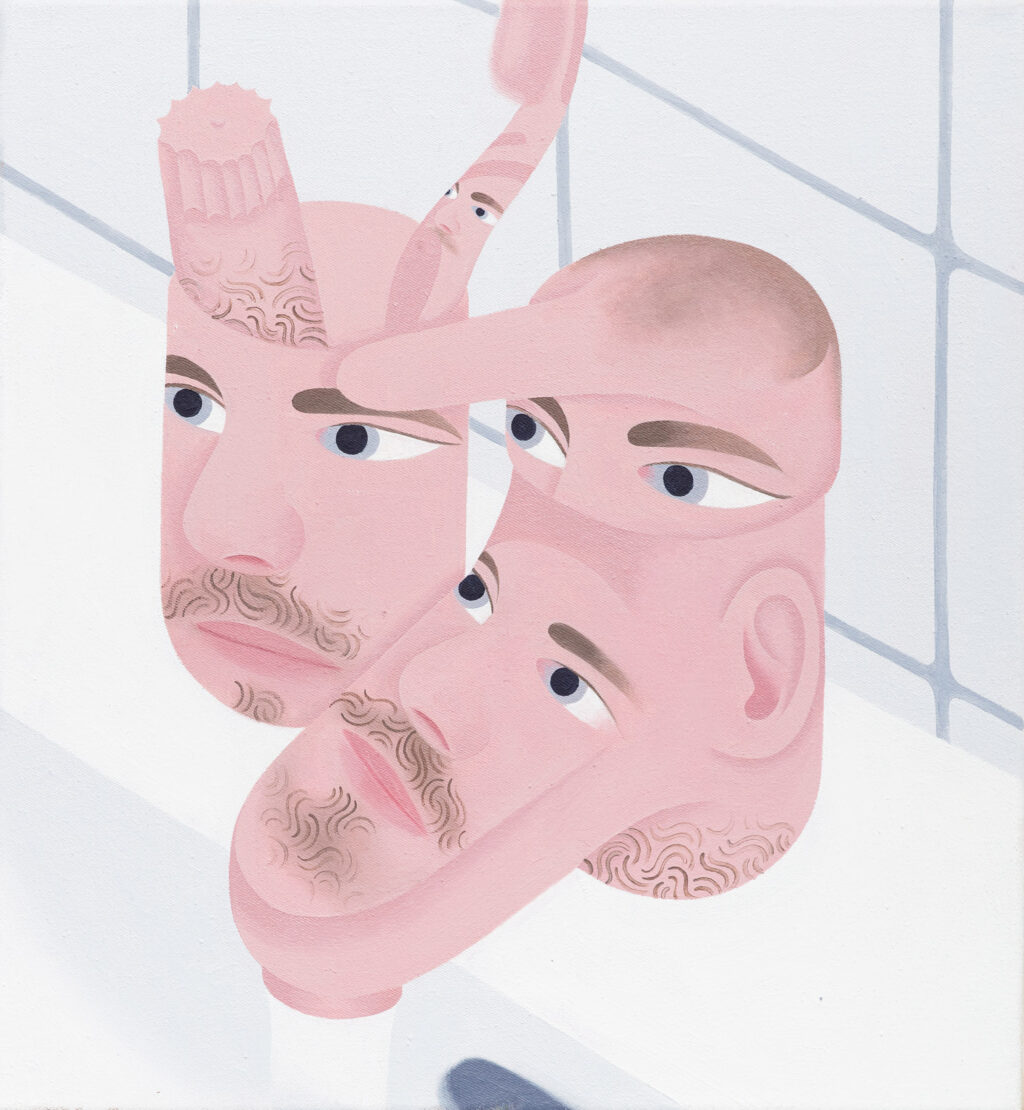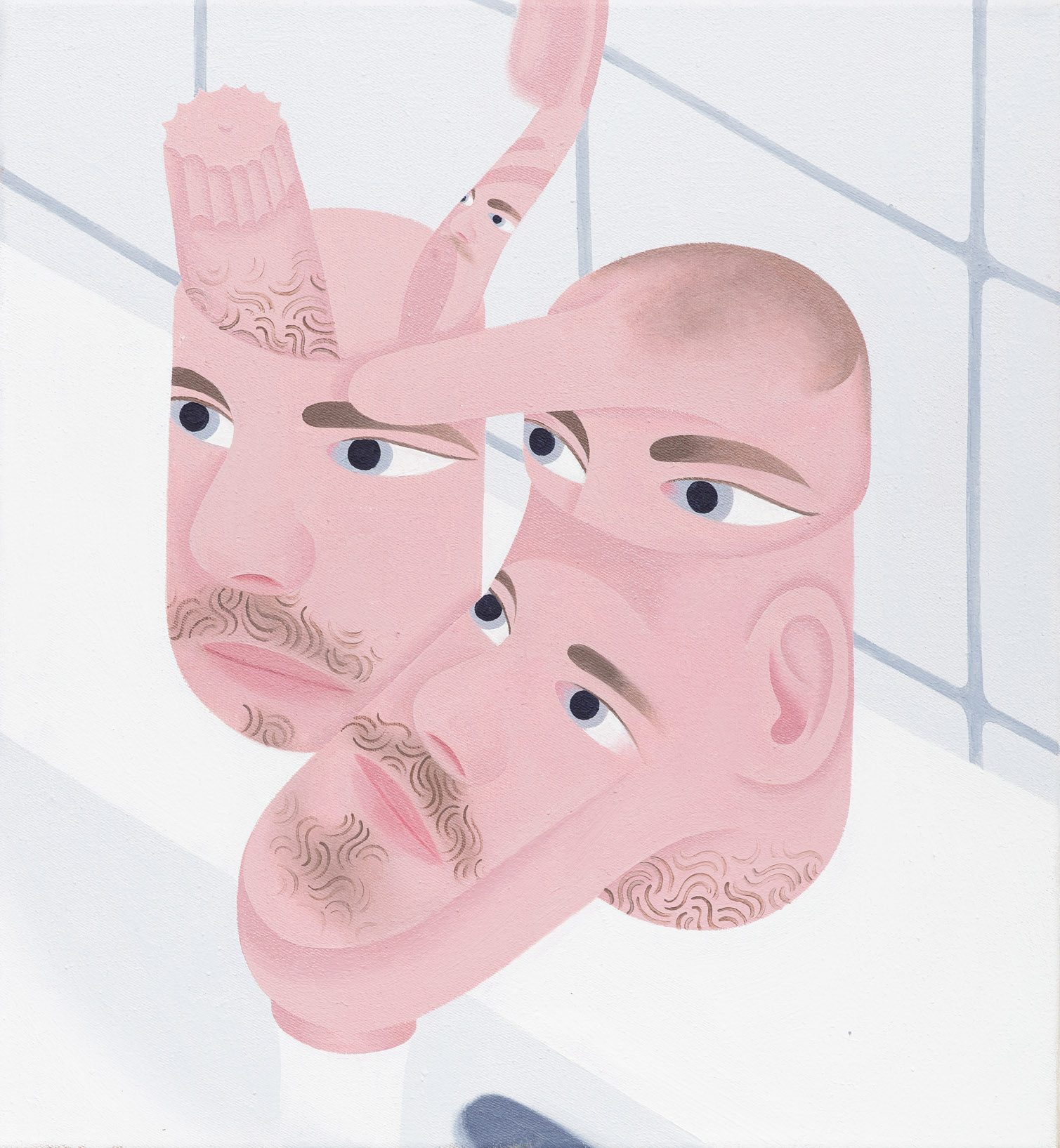 Untitled
2021
Oil on canvas
38 × 35 cm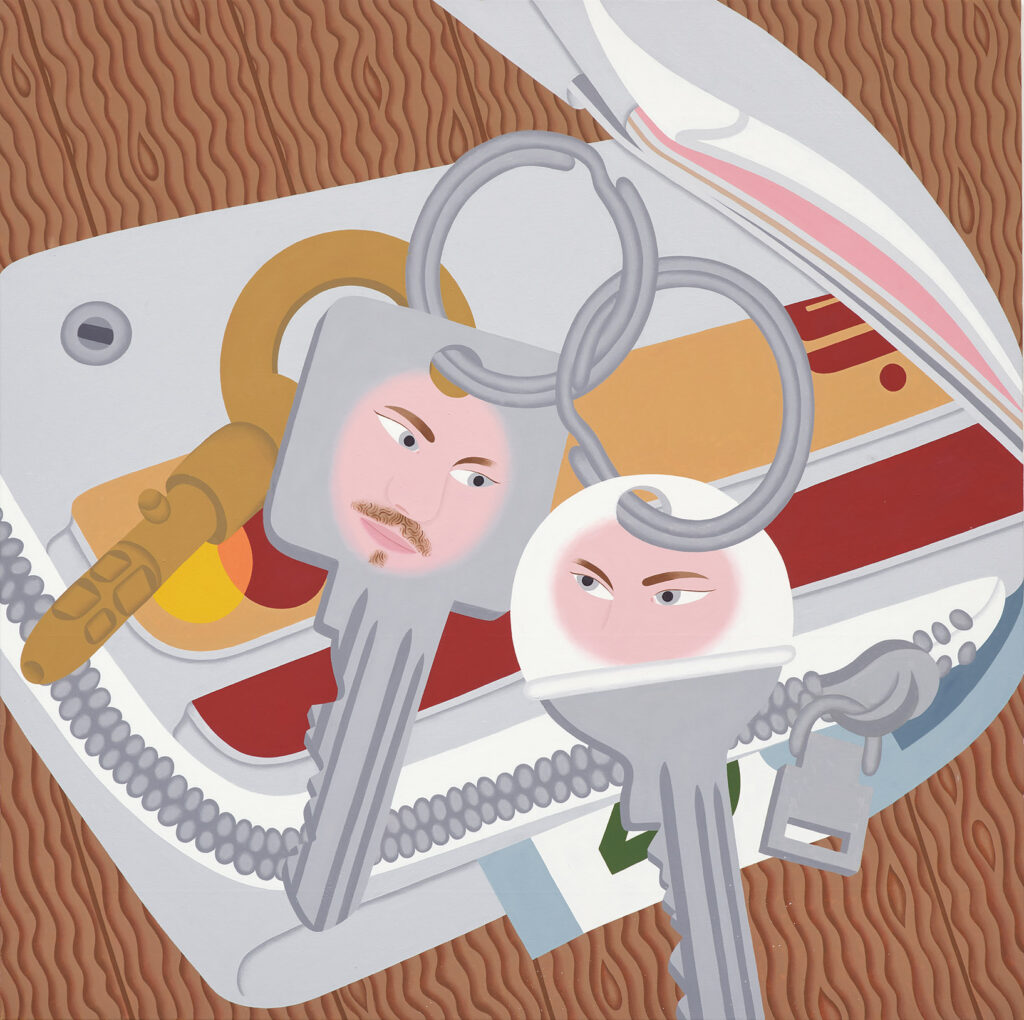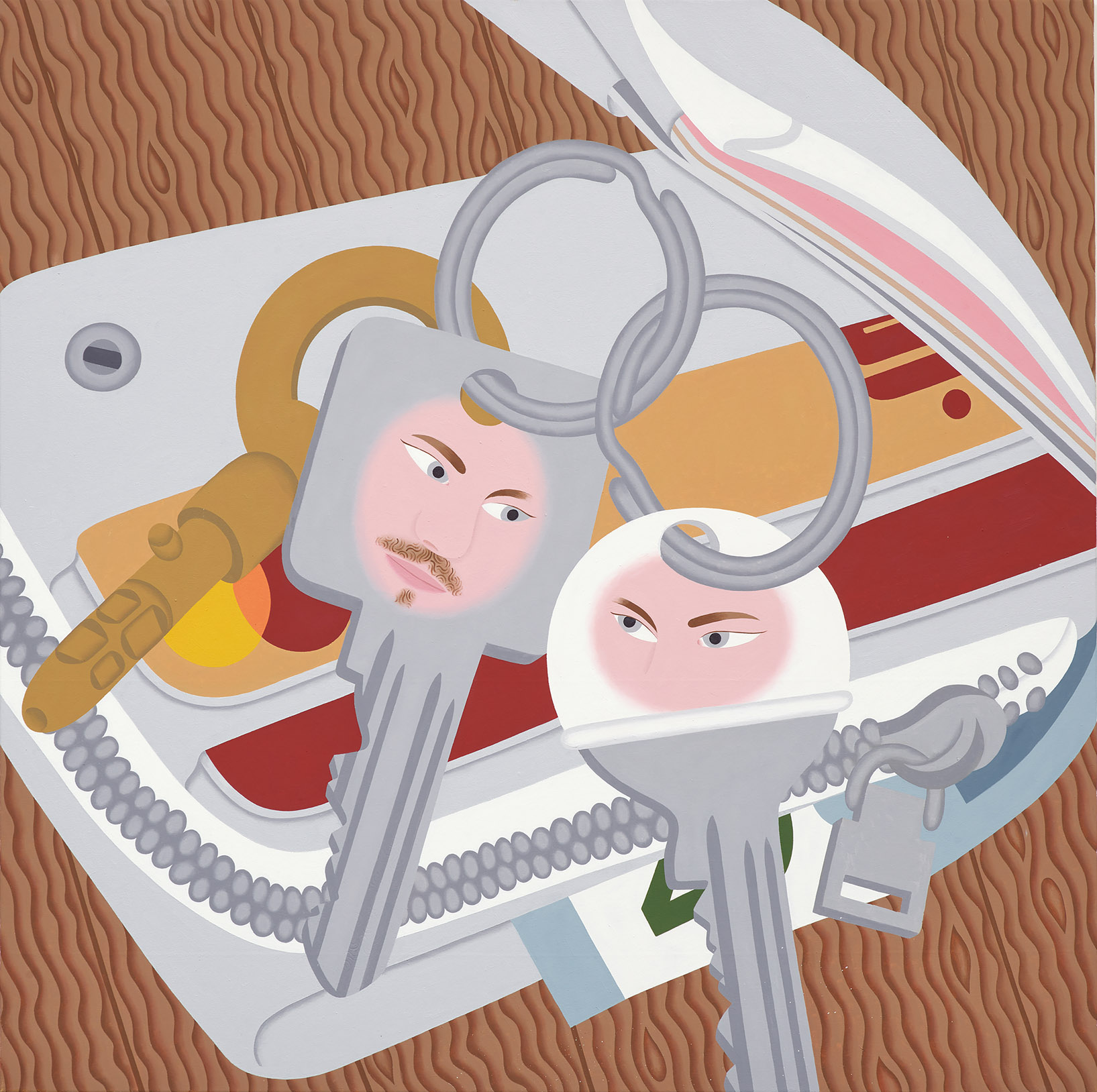 Untitled
2021
Oil on canvas
130 × 130 cm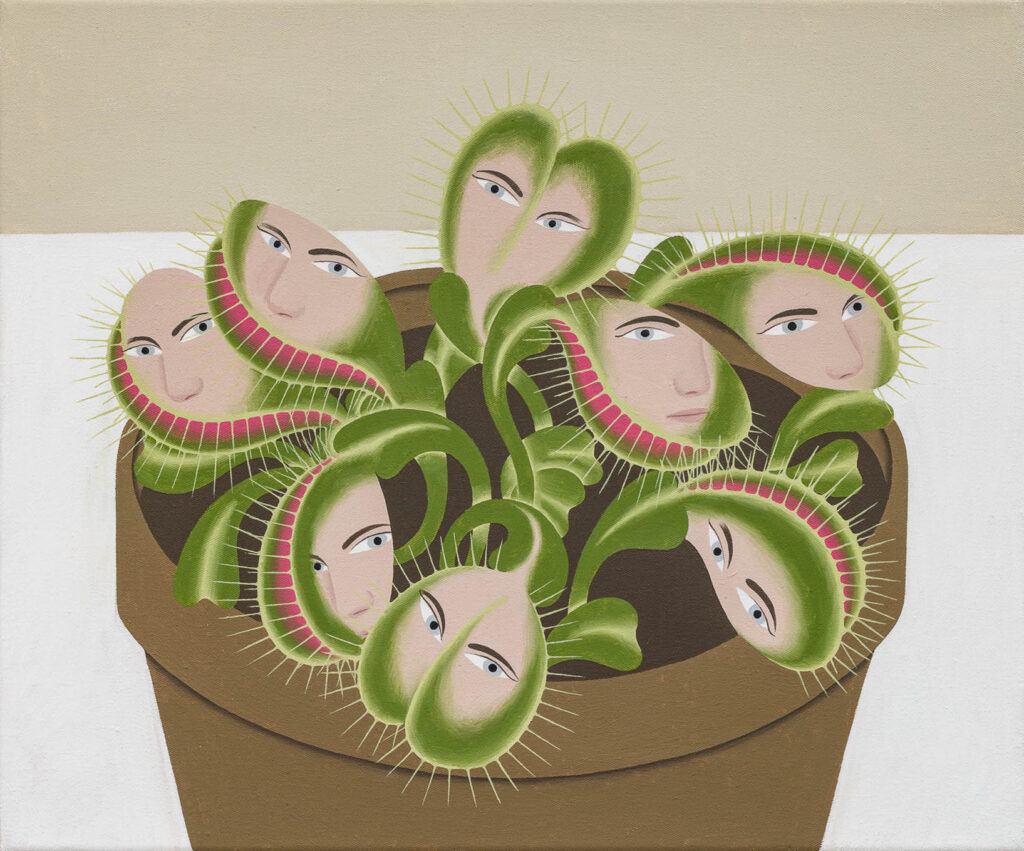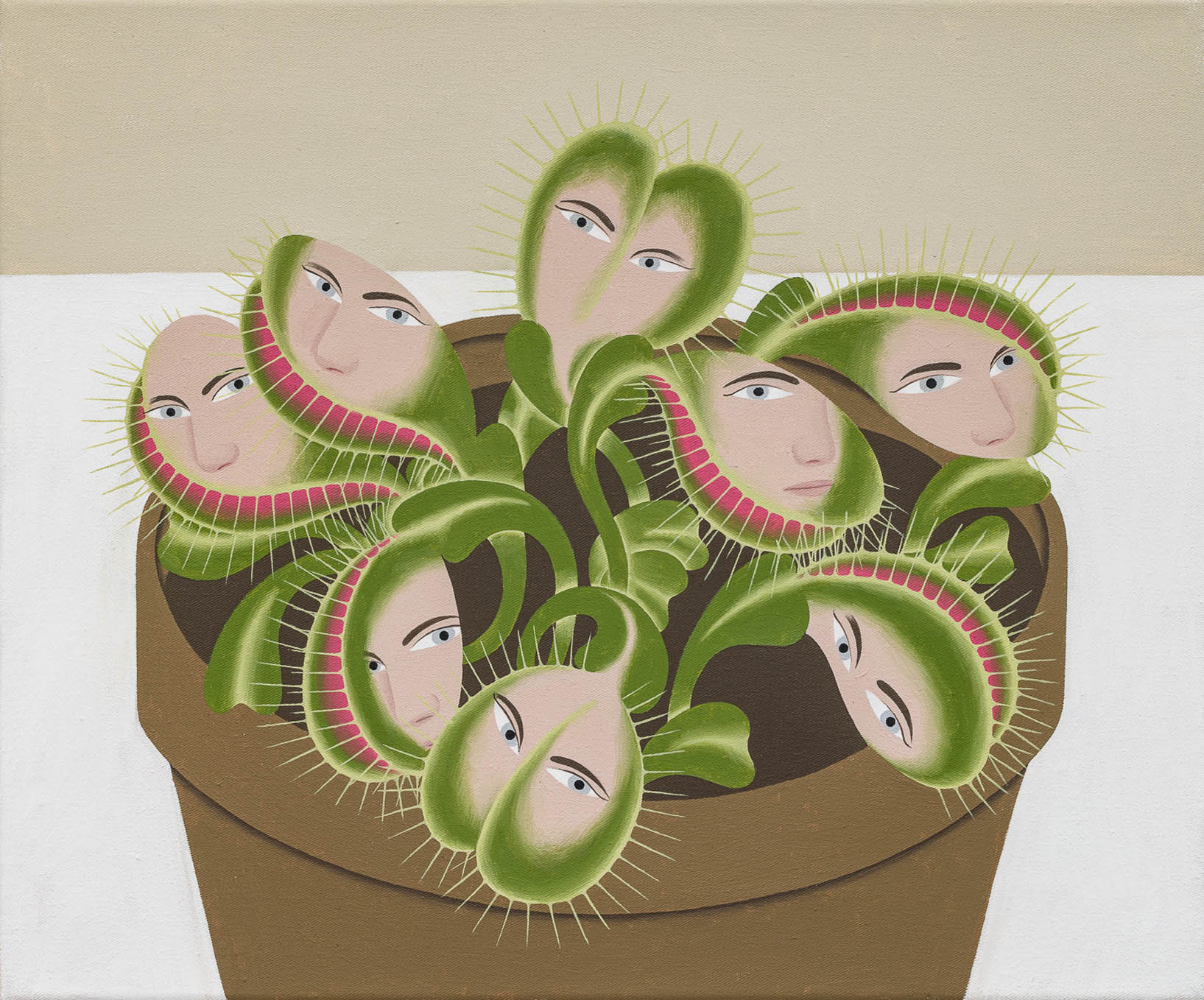 Untitled
2022
Oil on canvas
36 × 44 cm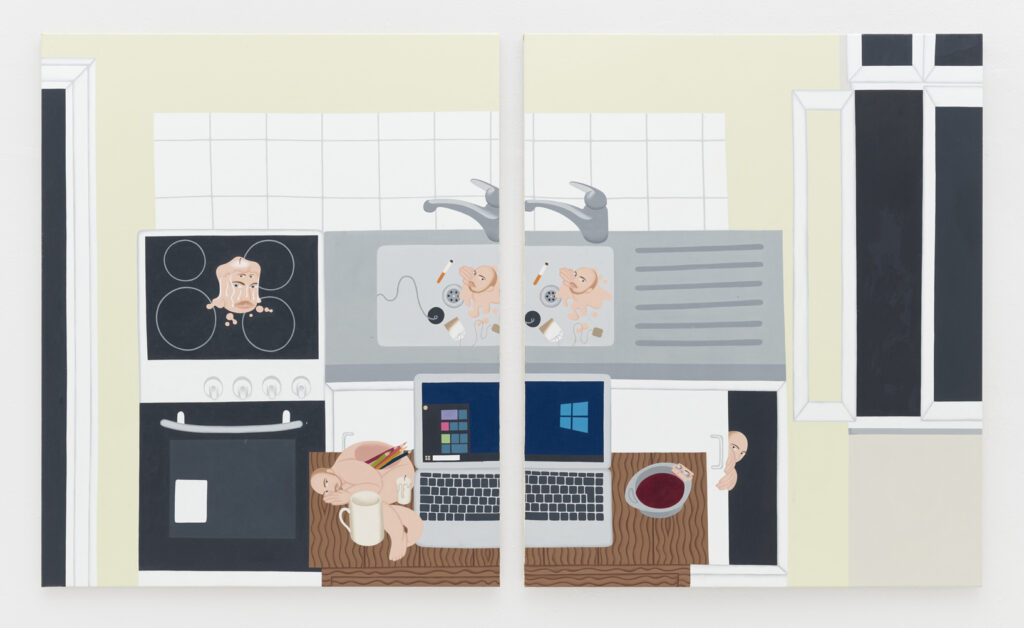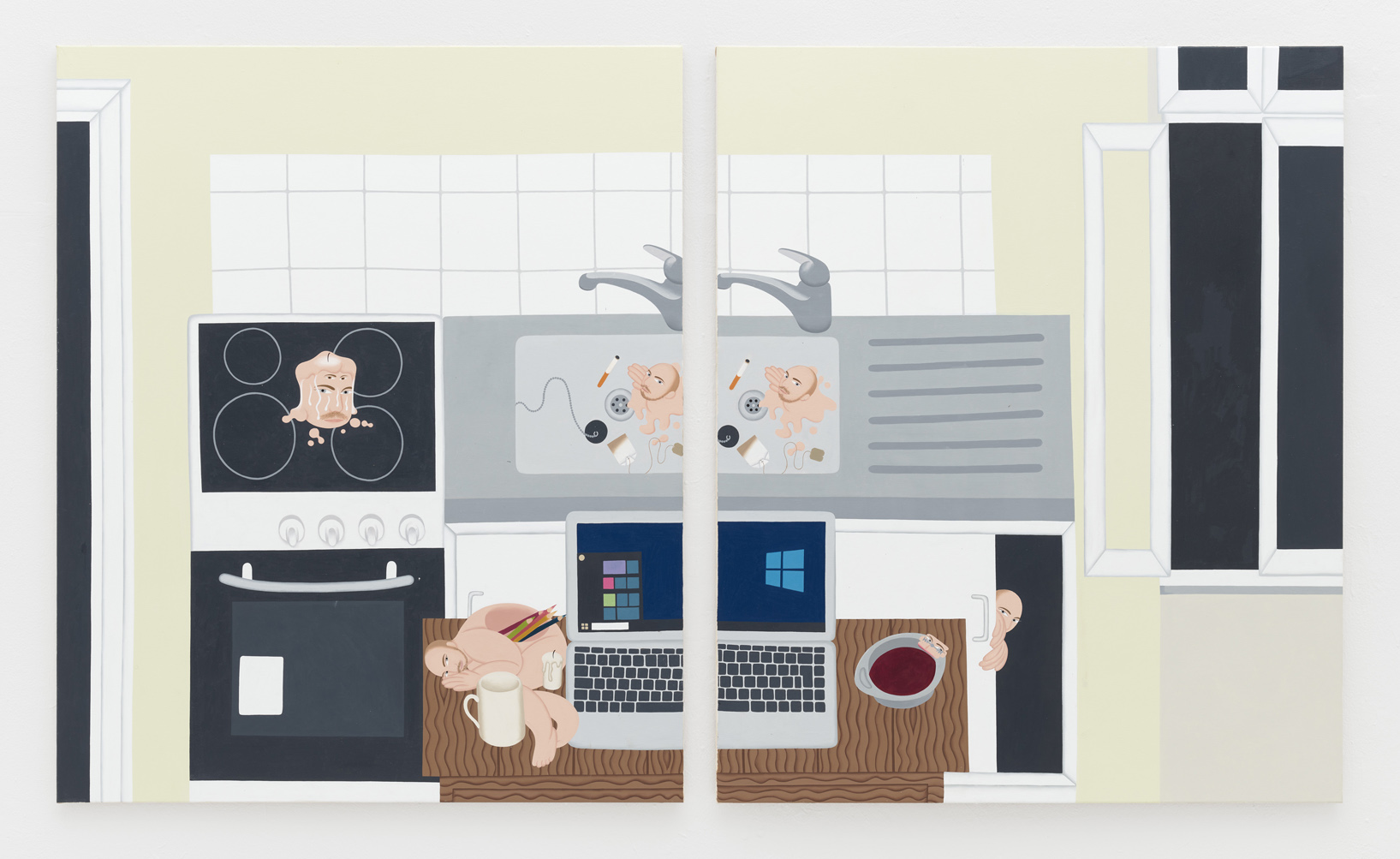 Untitled (diptych)
2022
Oil on canvas
180 × 300 cm in total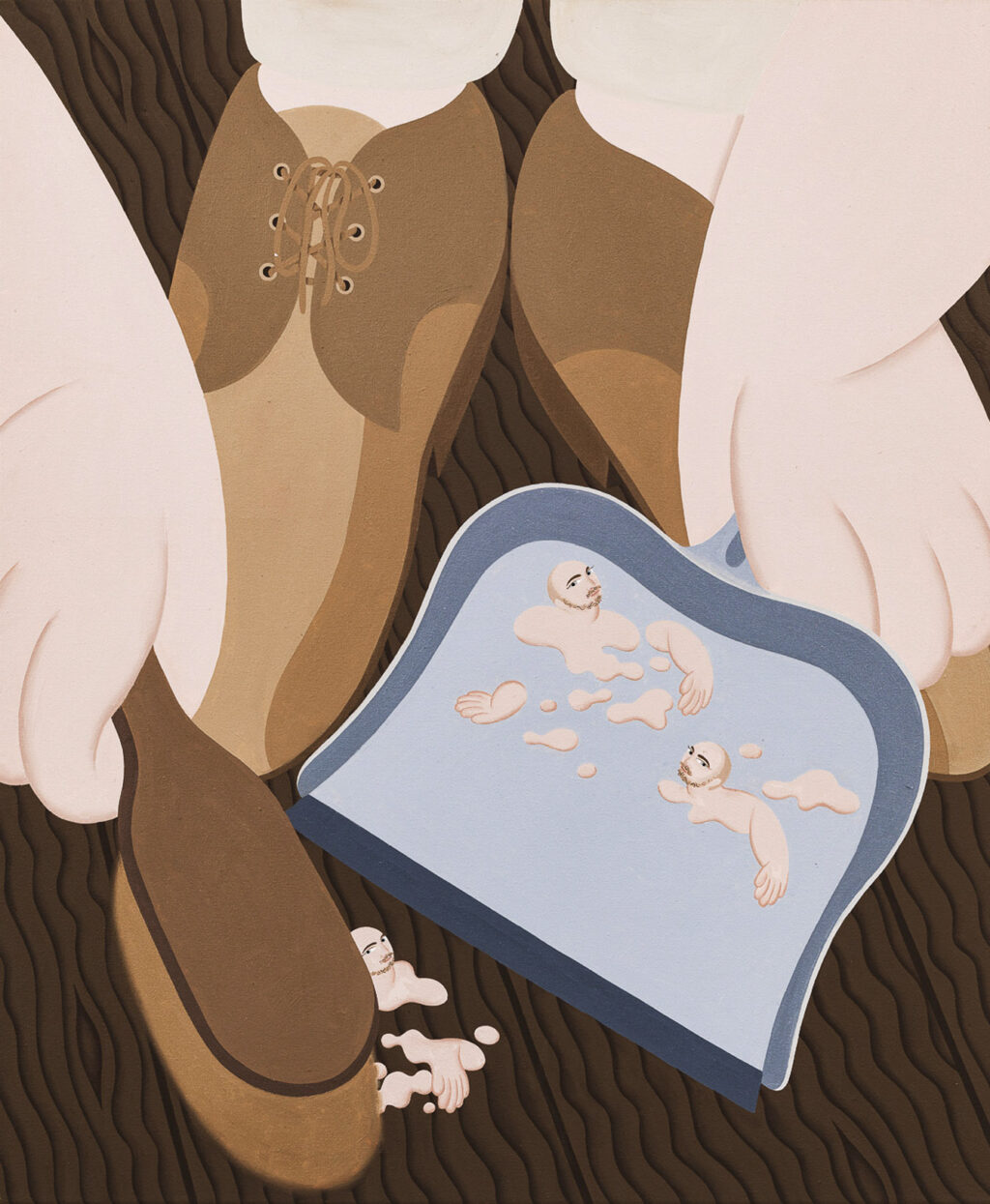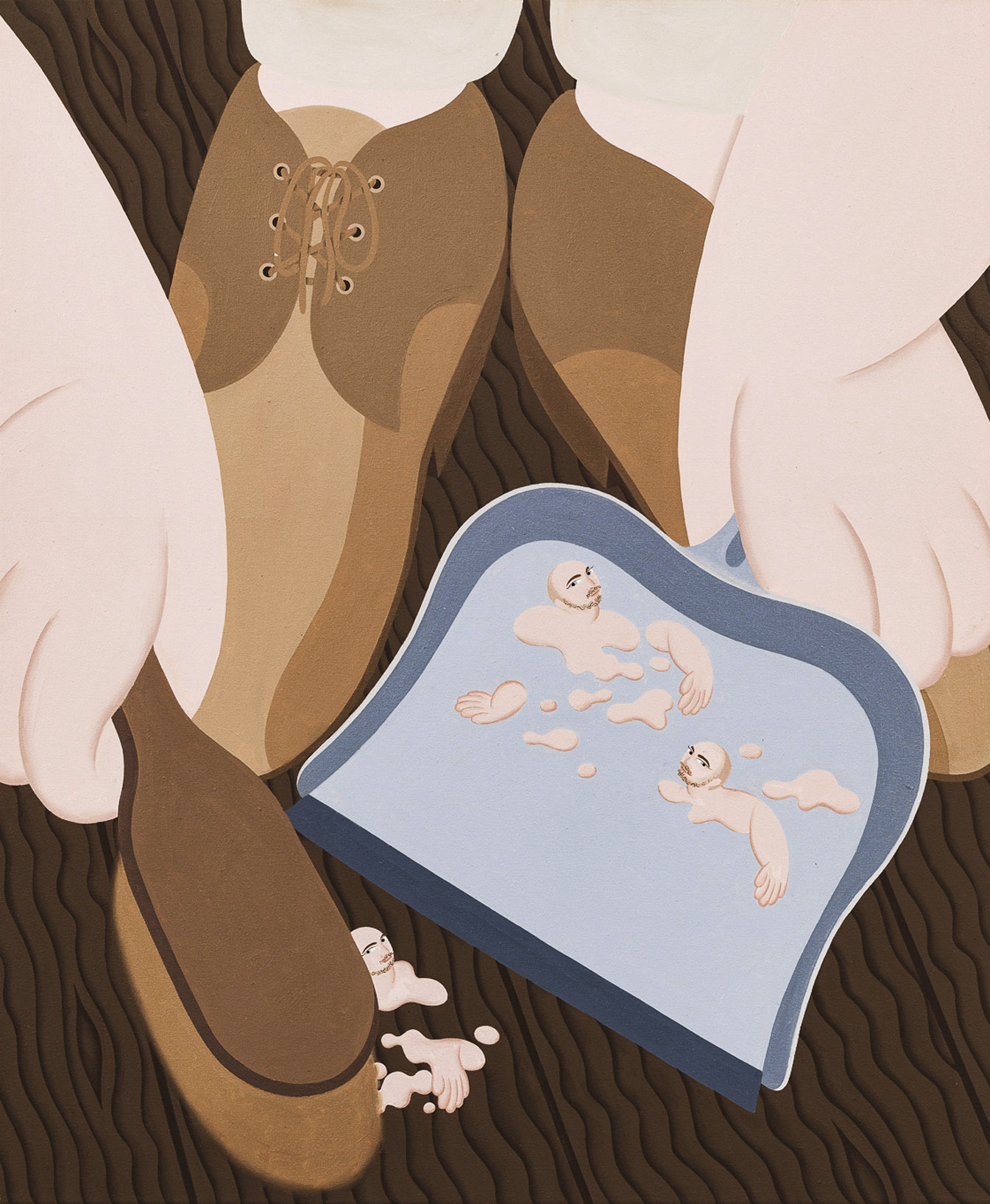 Untitled
2022
Oil on canvas
90 × 75 cm
Show more works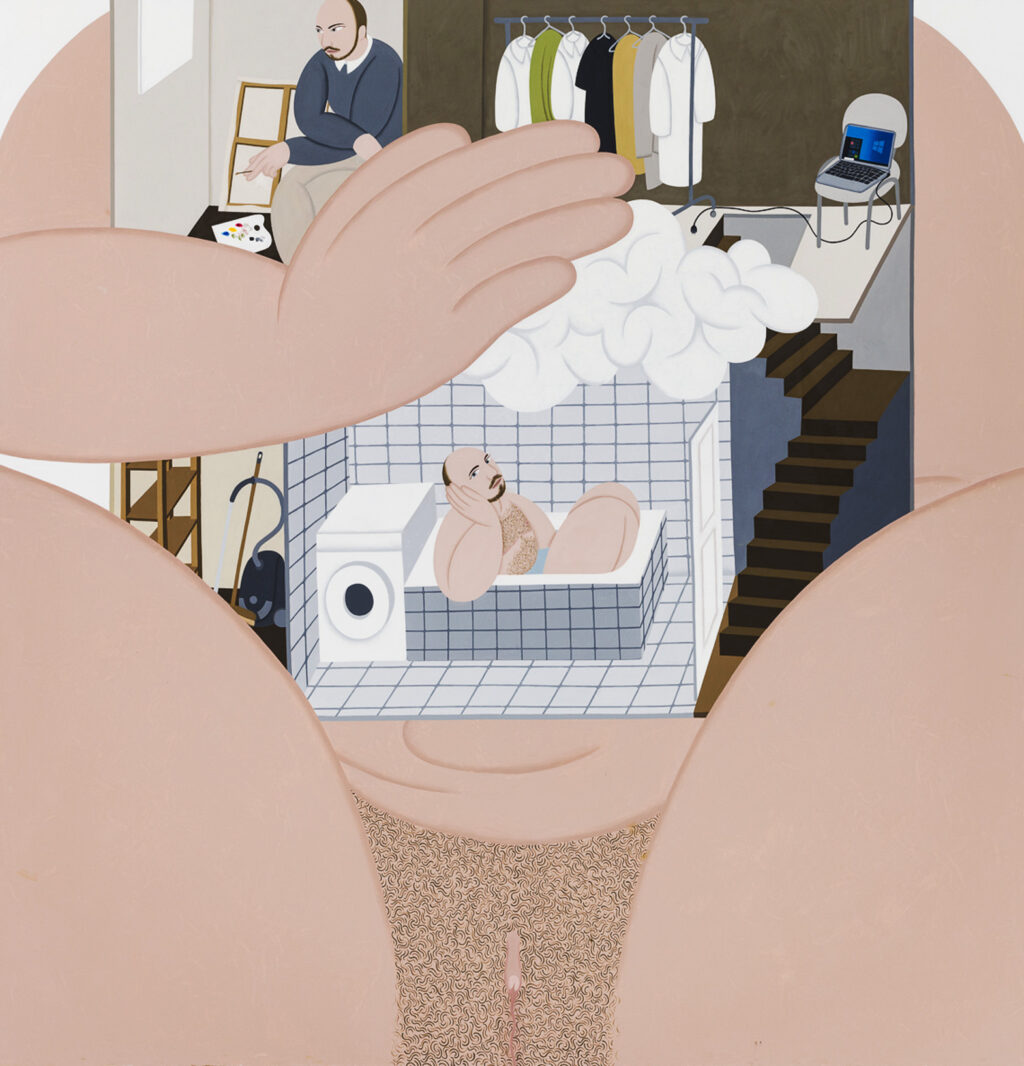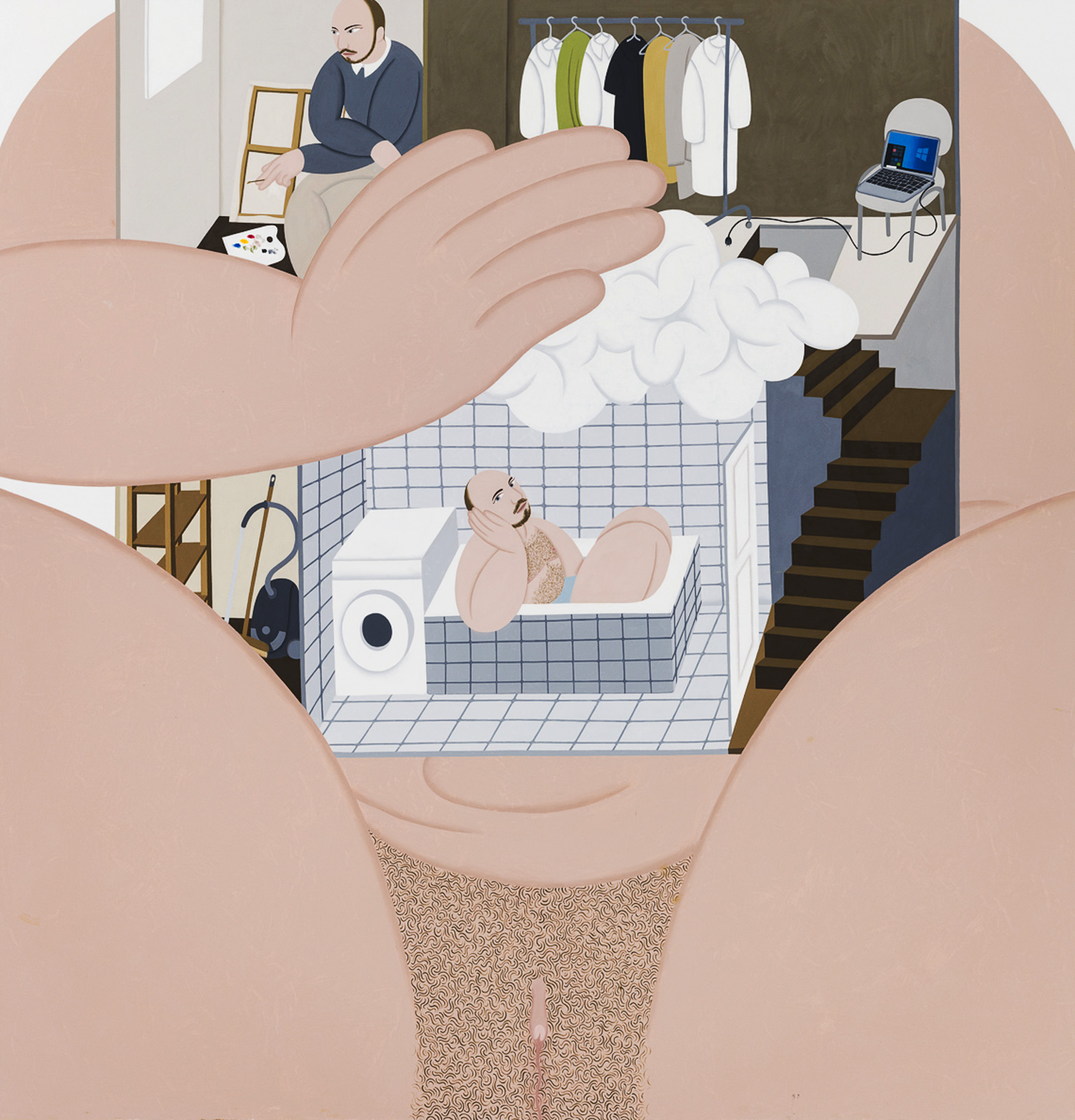 Untitled
2022
Oil on canvas
190 × 190 cm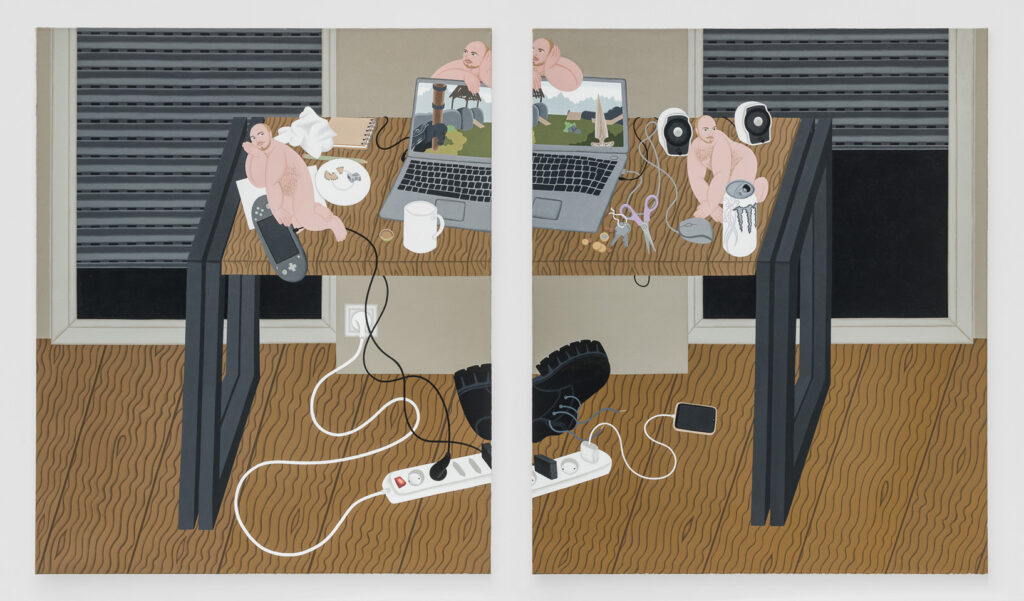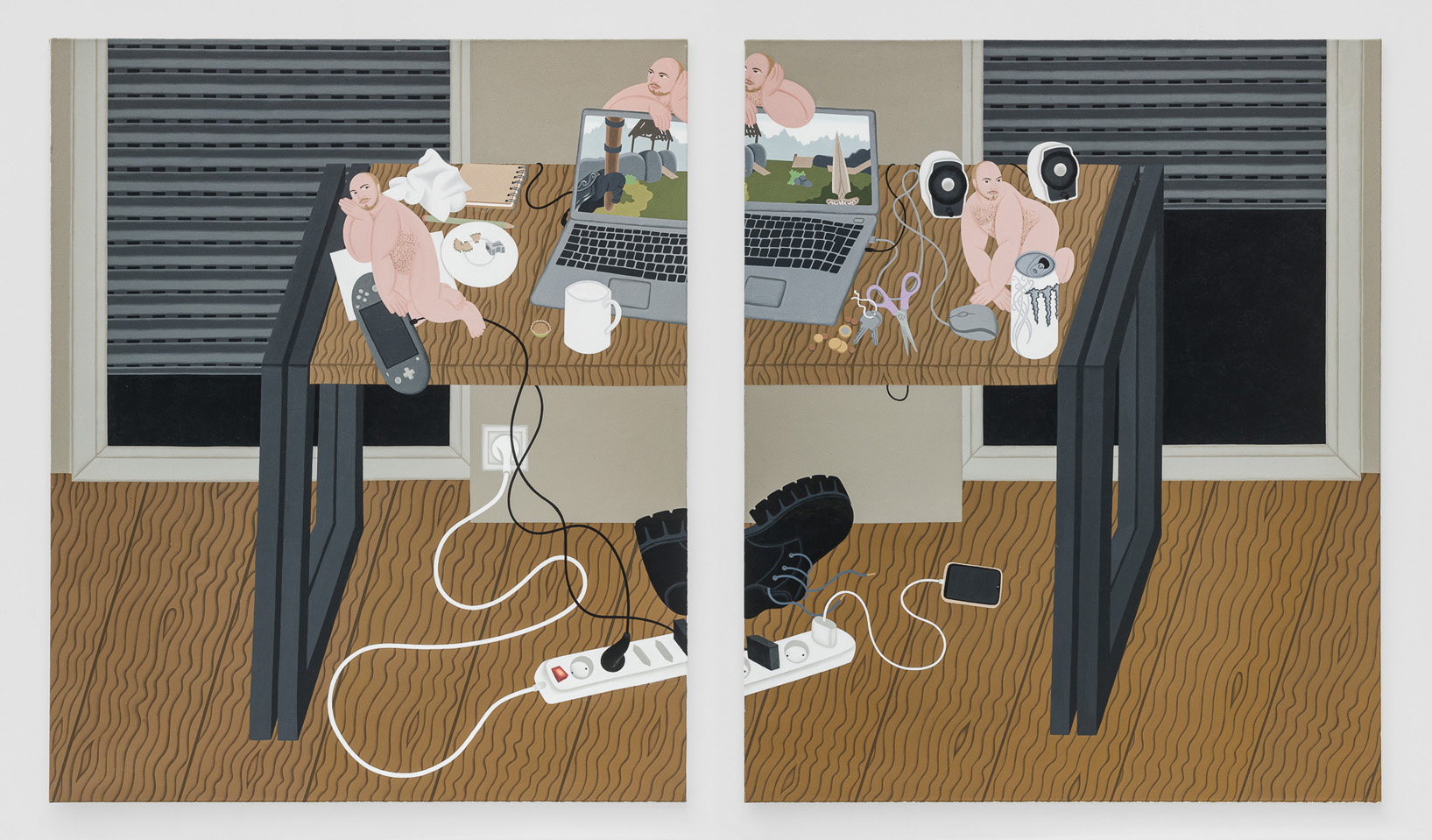 Untitled (diptych)
2022
Oil on canvas
180 × 300 cm in total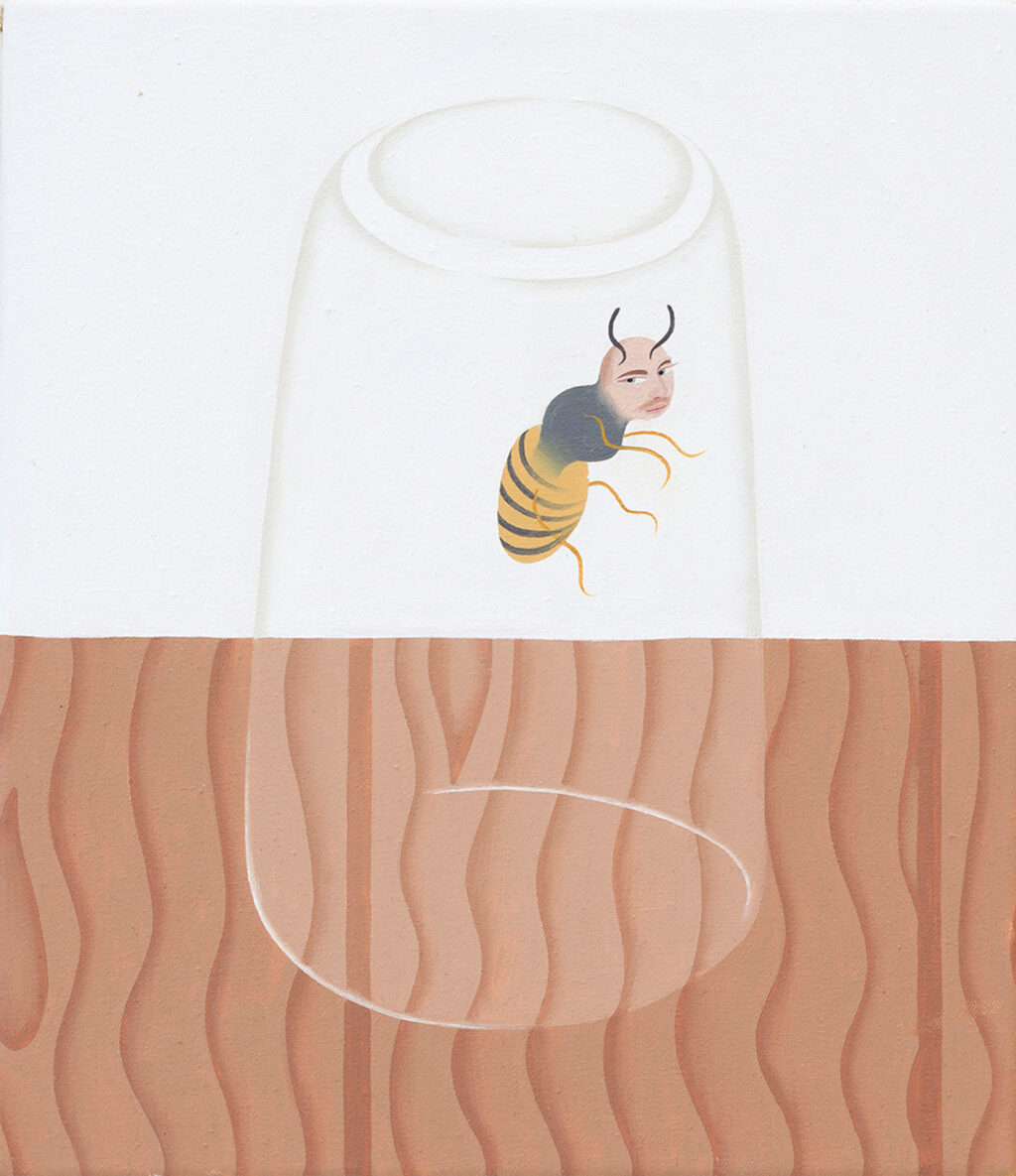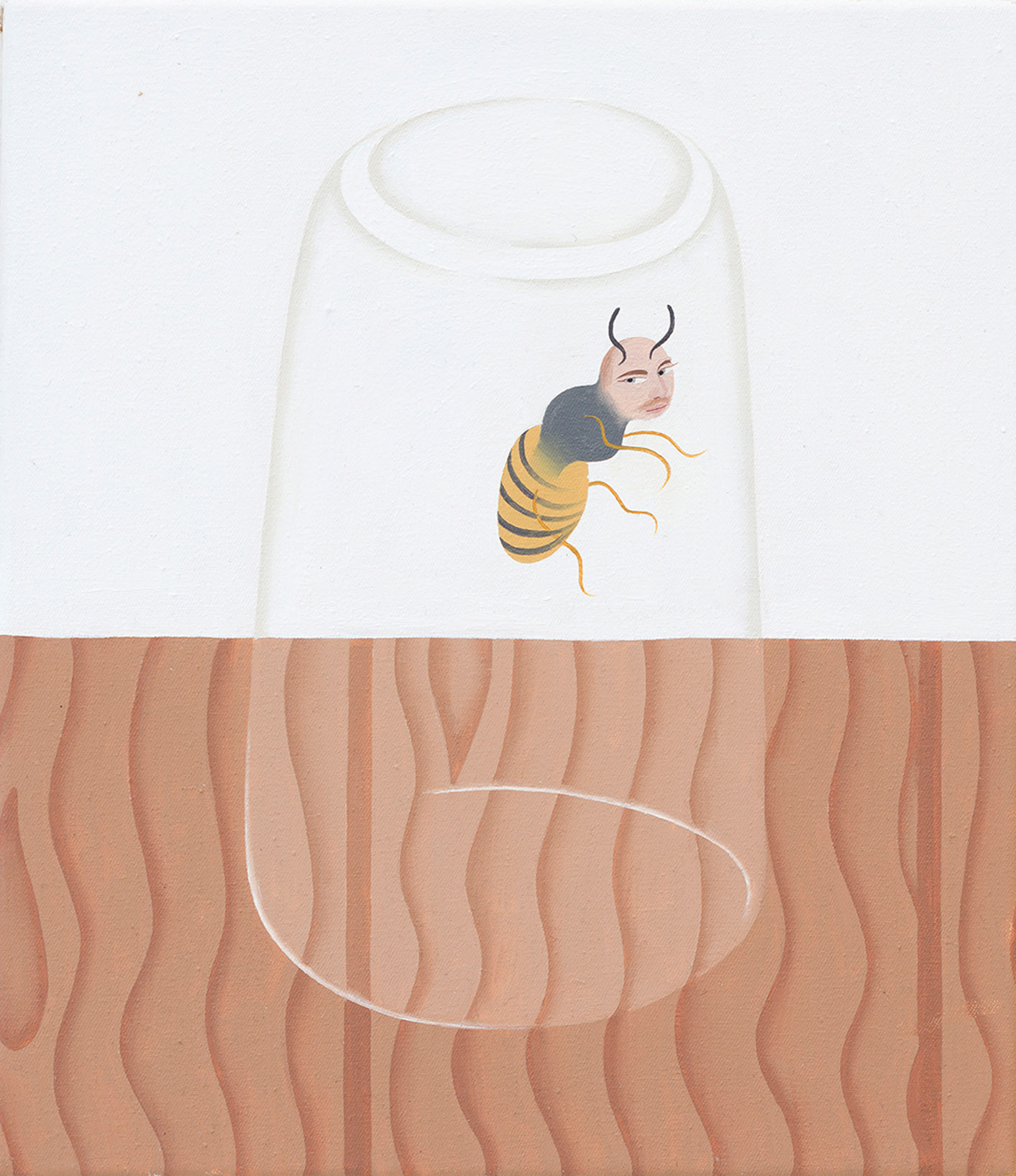 Untitled
2022
Oil on canvas
32 × 28 cm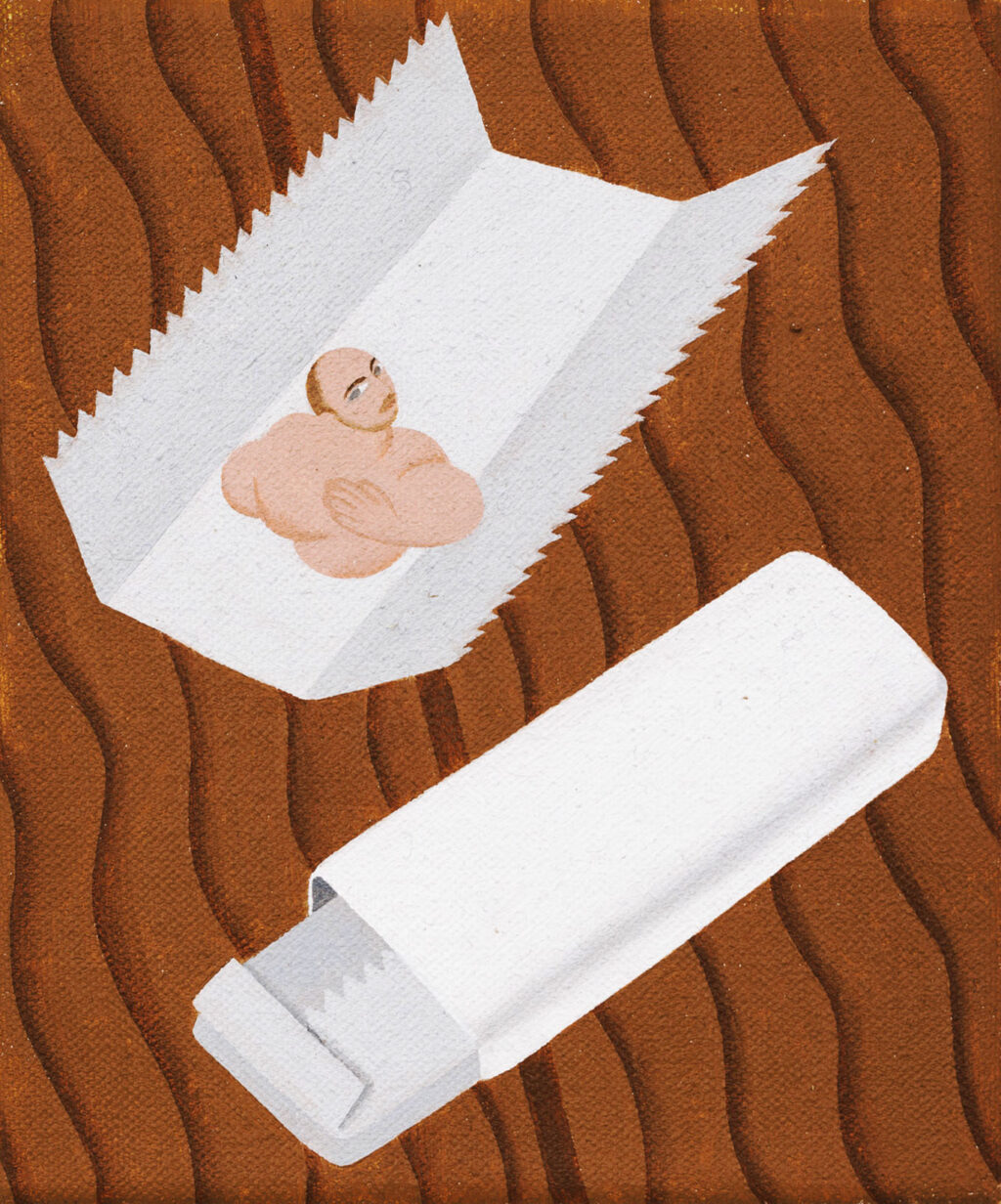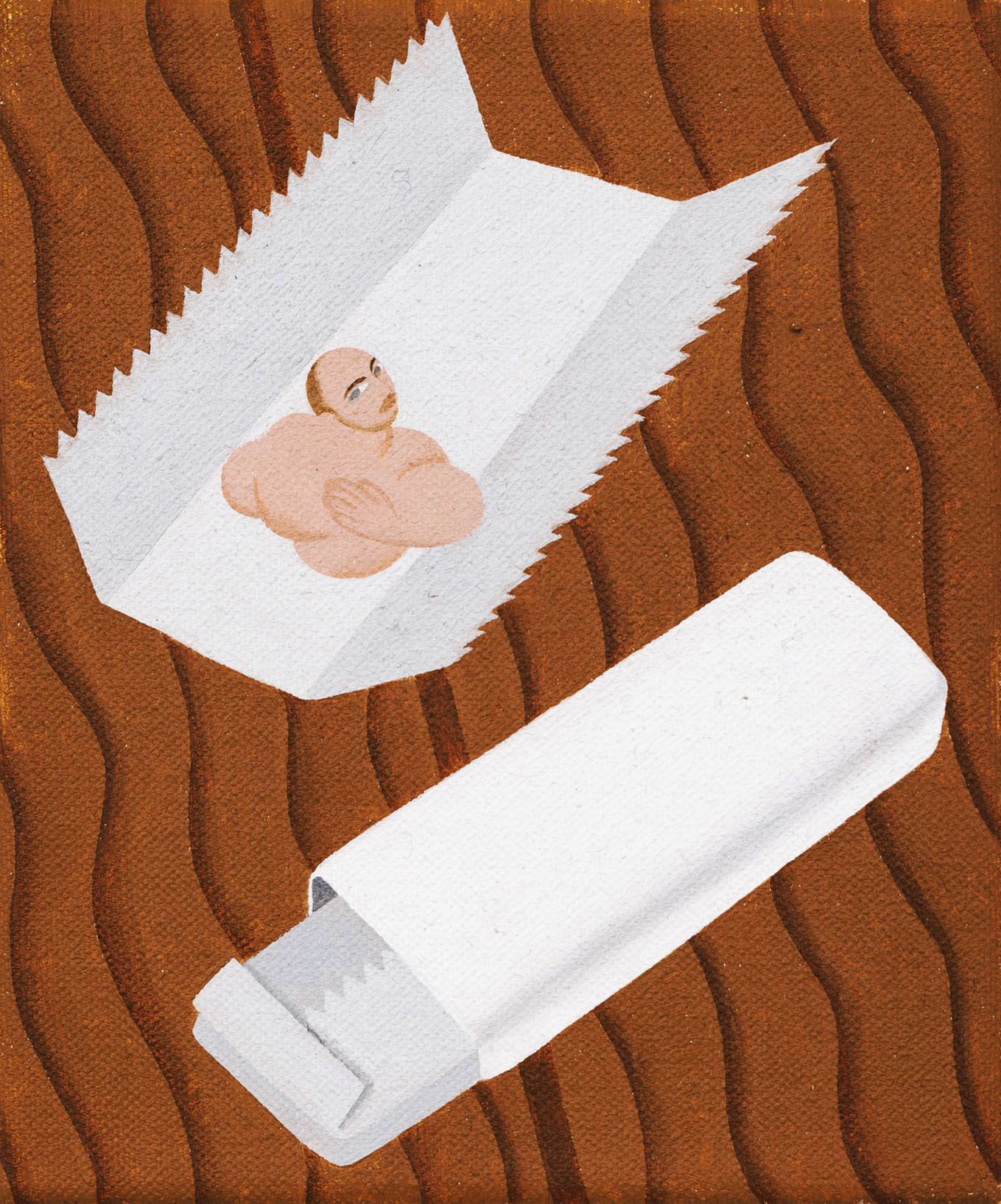 Untitled
2022
Oil on canvas
18 × 15 cm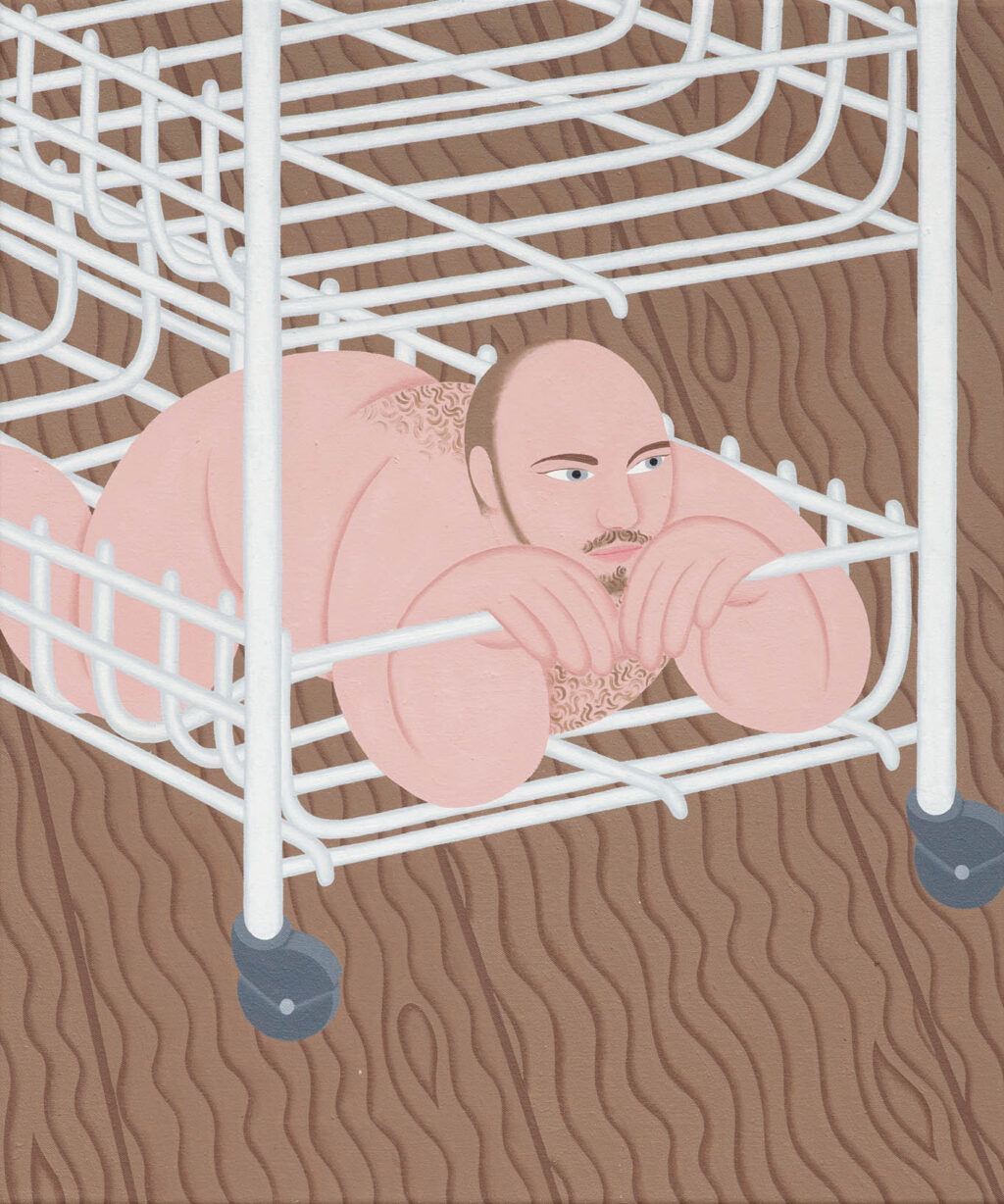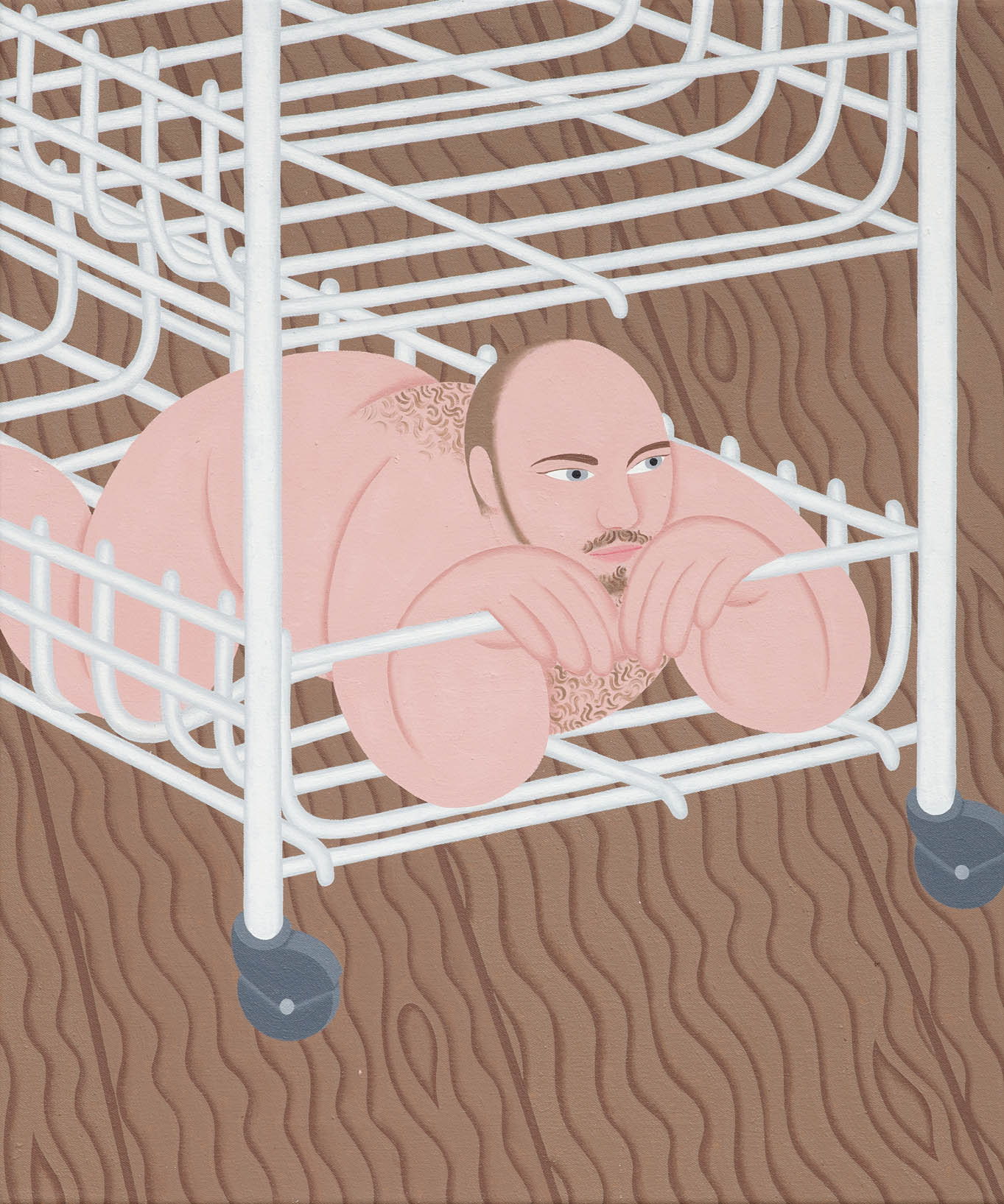 Untitled
2021
Oil on canvas
60 × 50 cm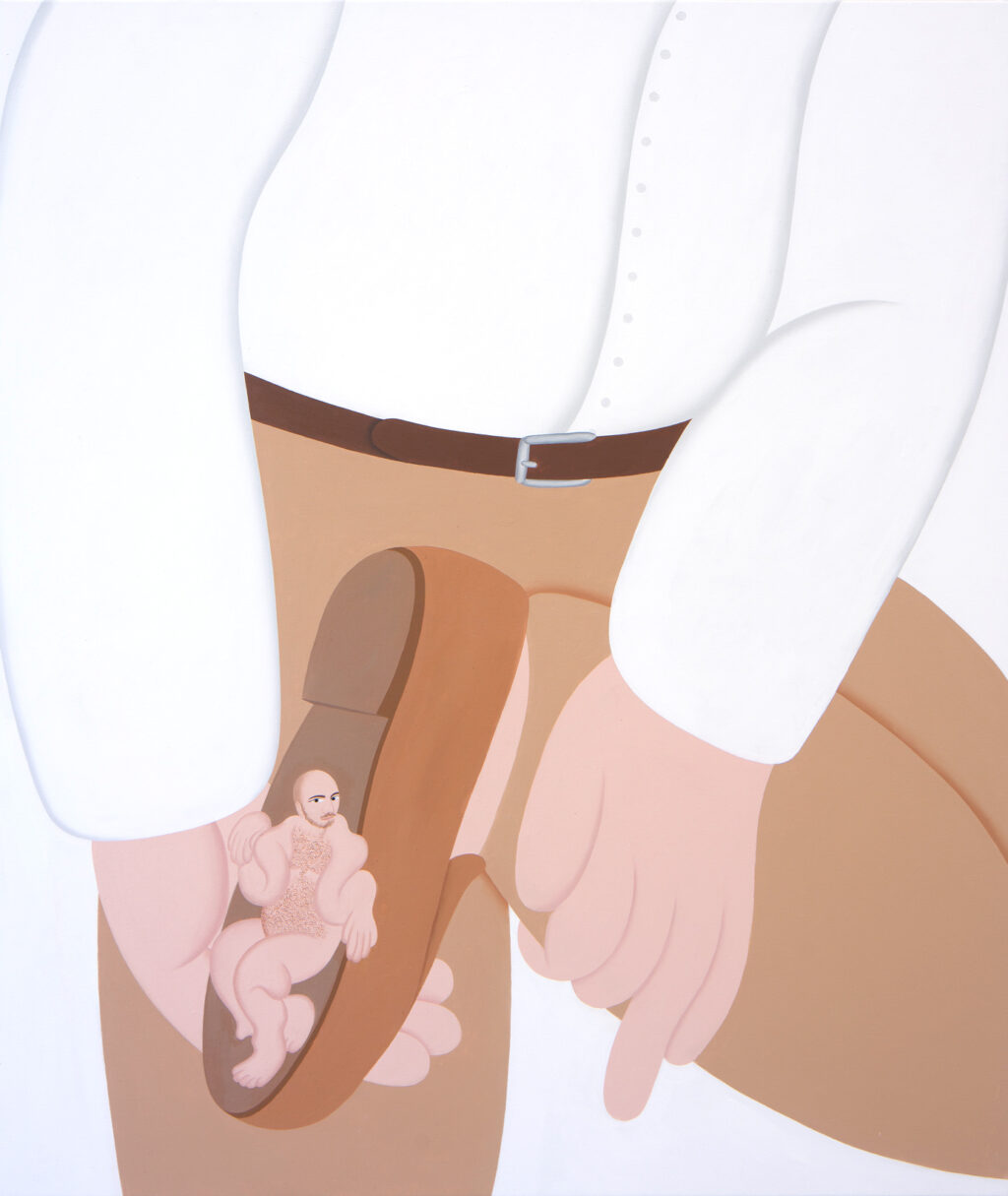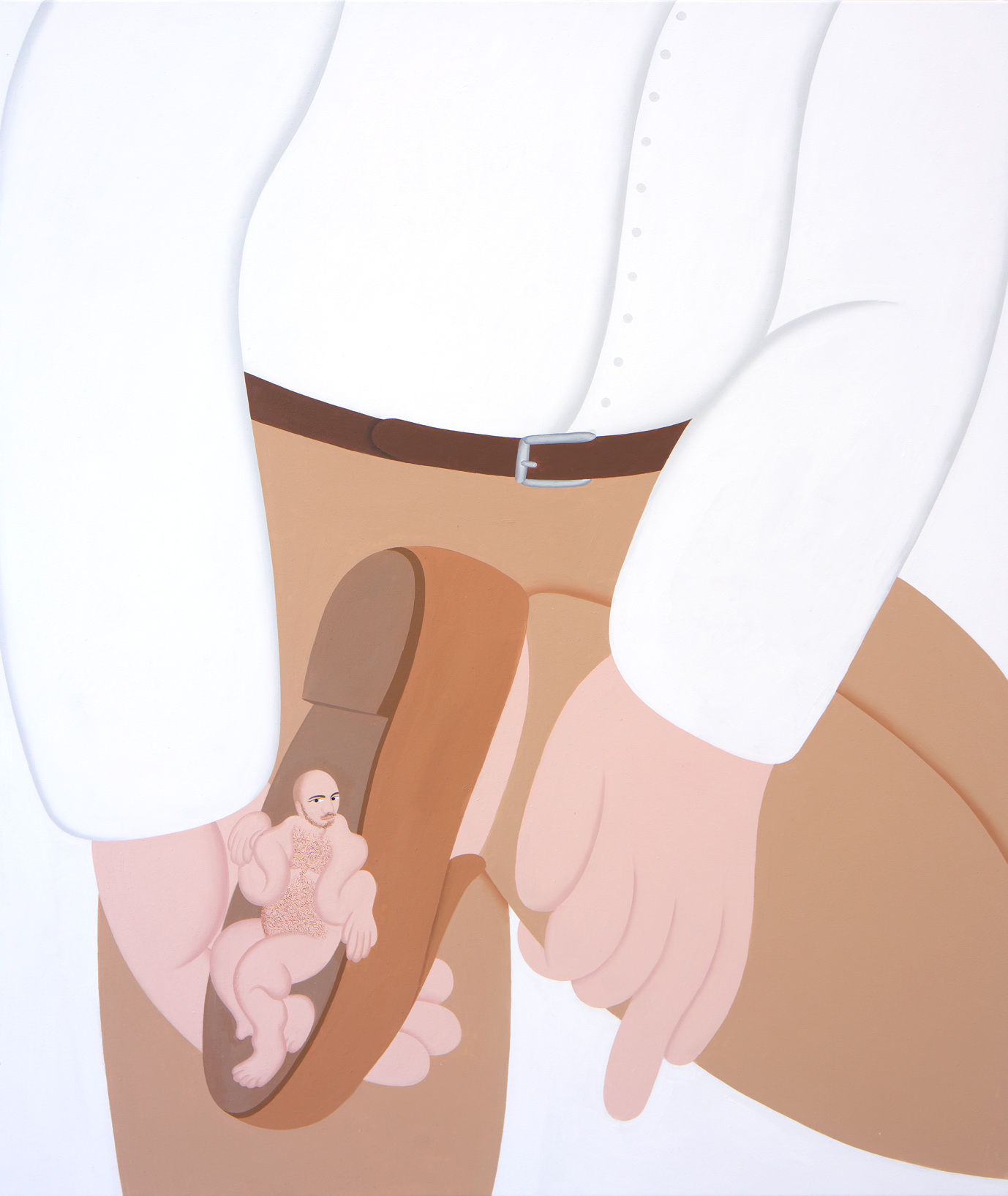 Untitled
2022
Oil on canvas
130 × 110 cm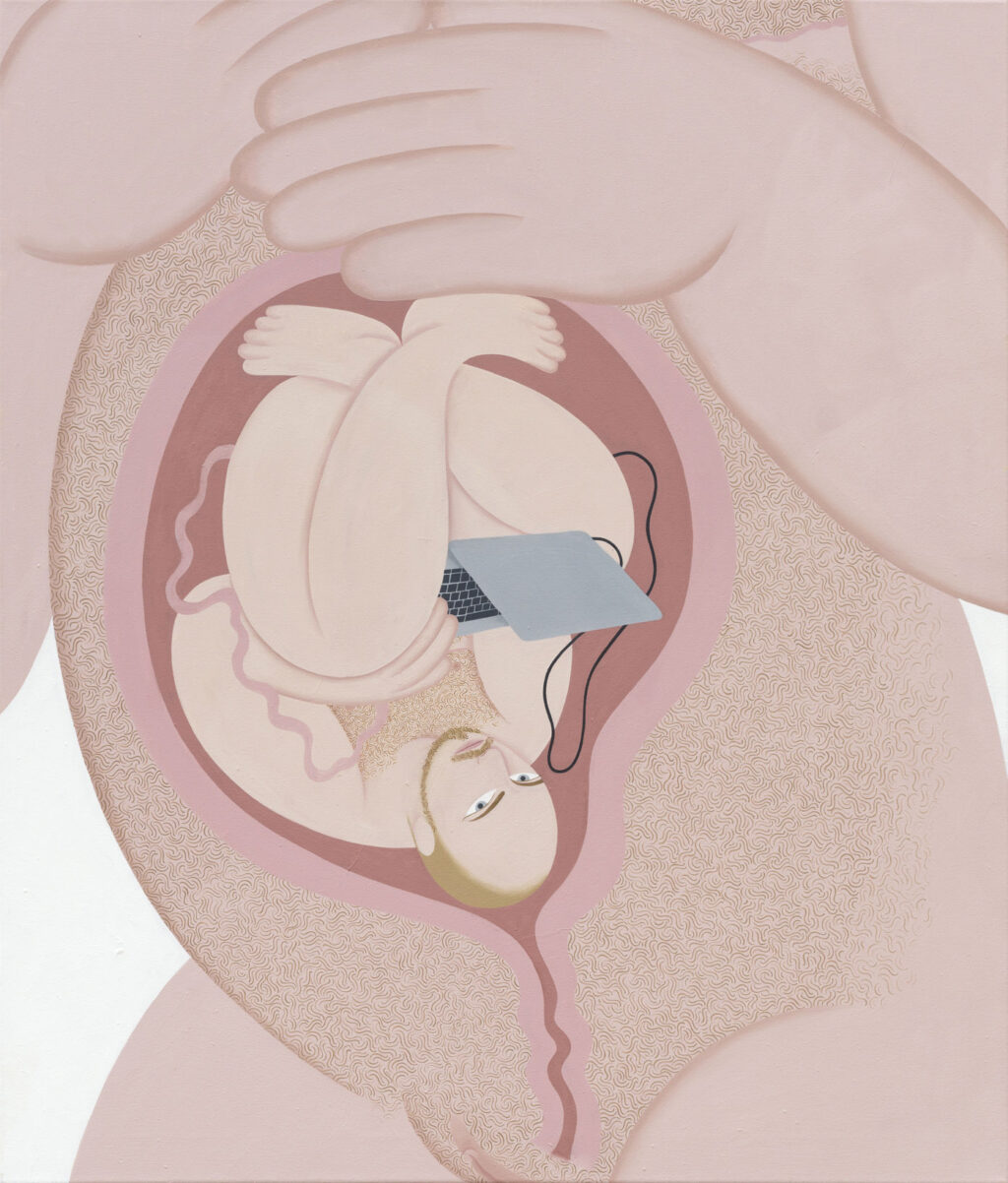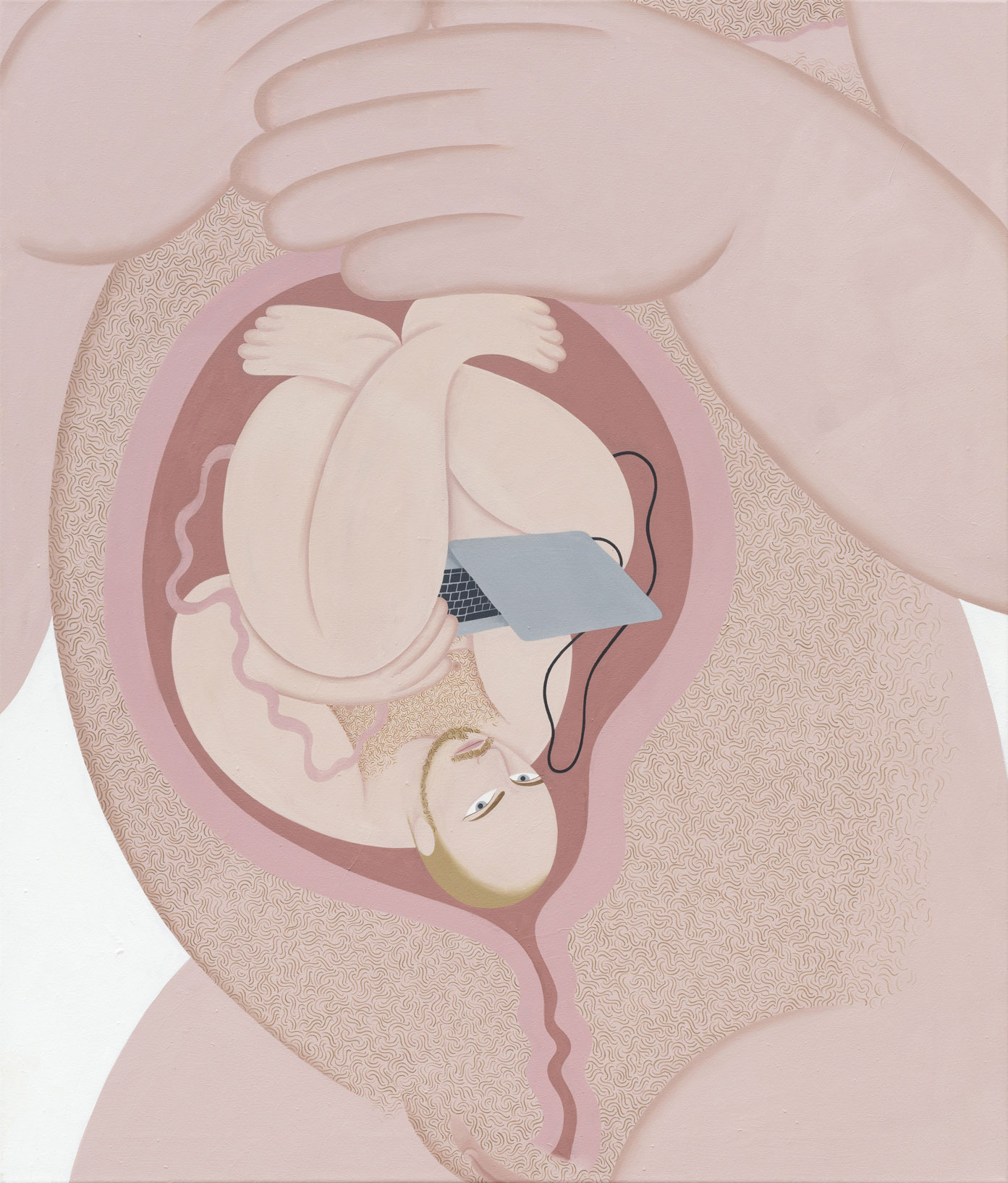 Untitled
2021
Oil on canvas
100 × 80 cm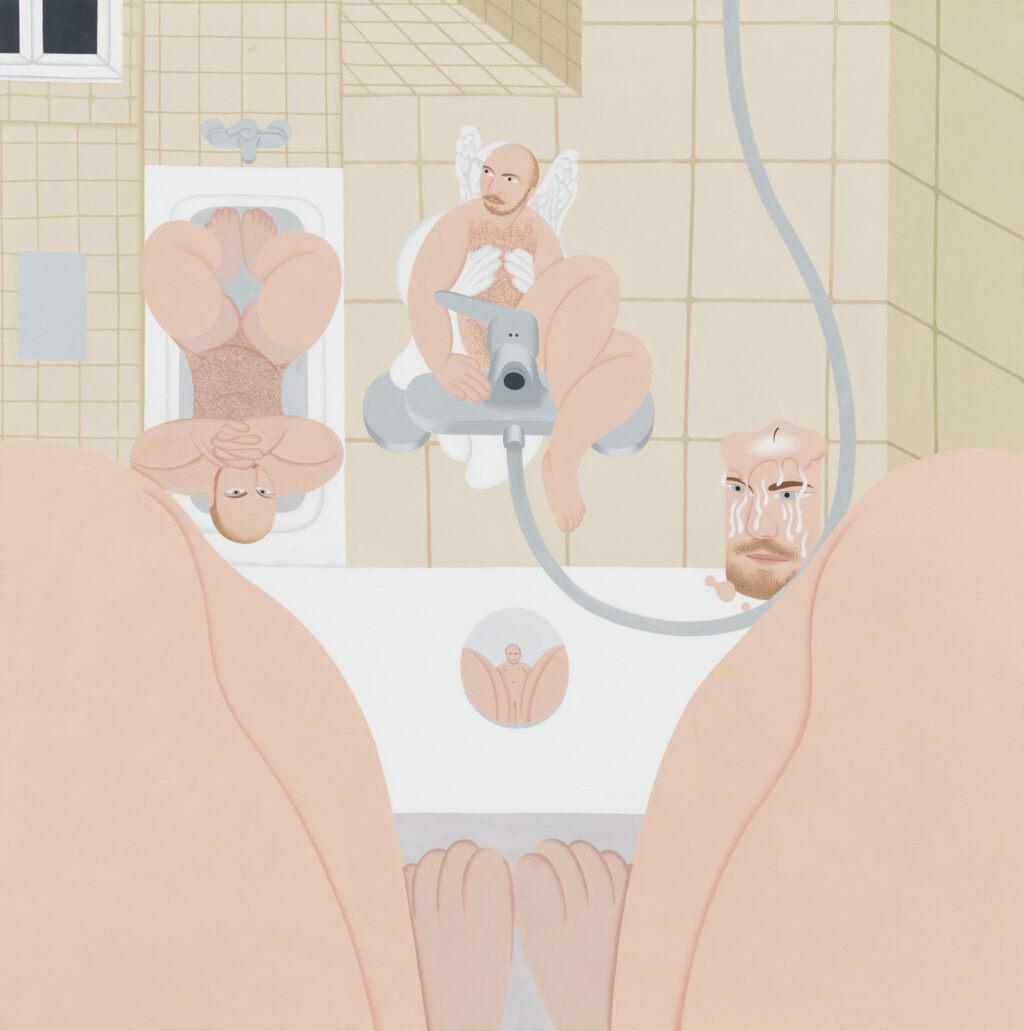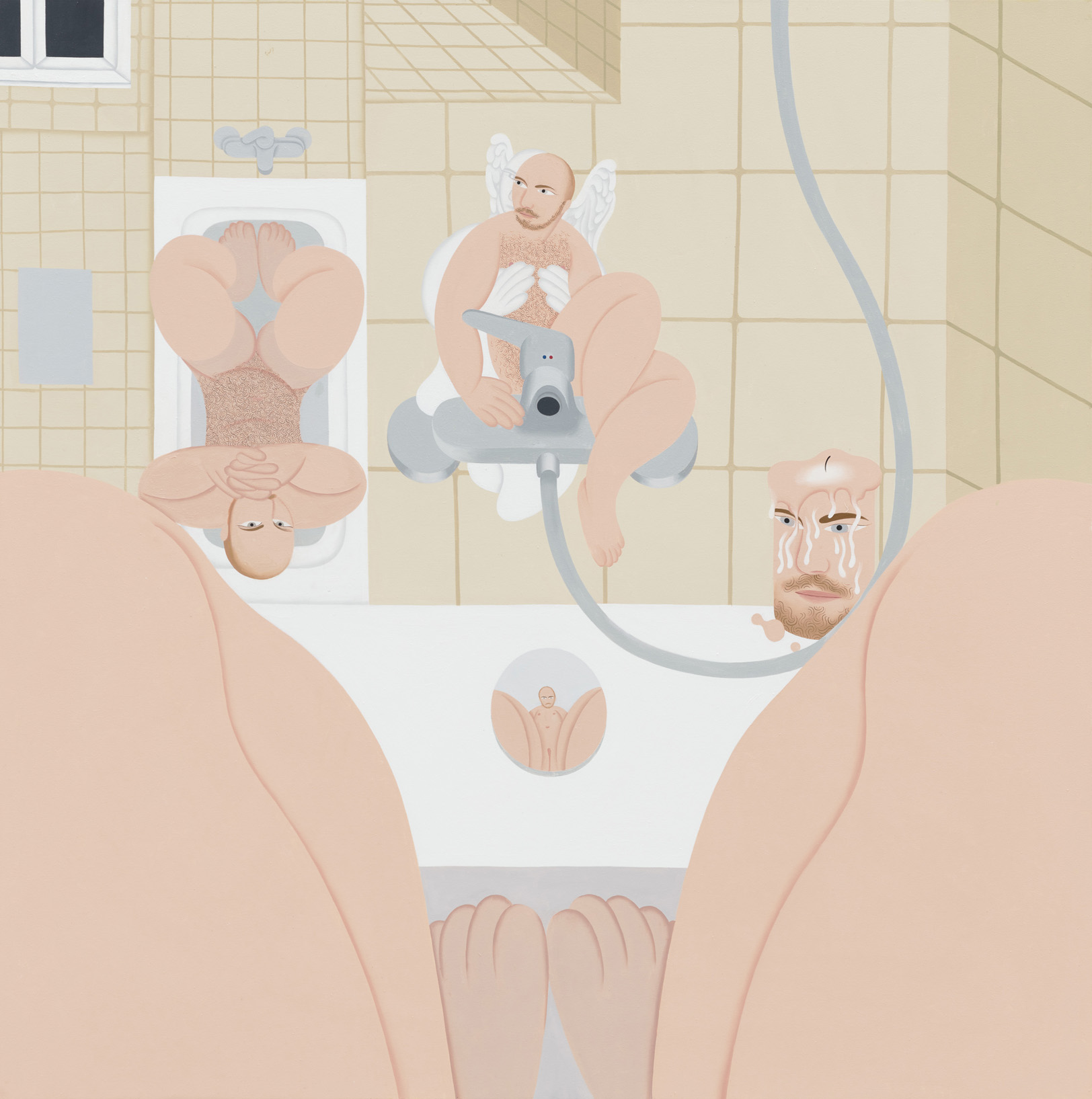 Untitled
2022
Oil on canvas
135 × 135 cm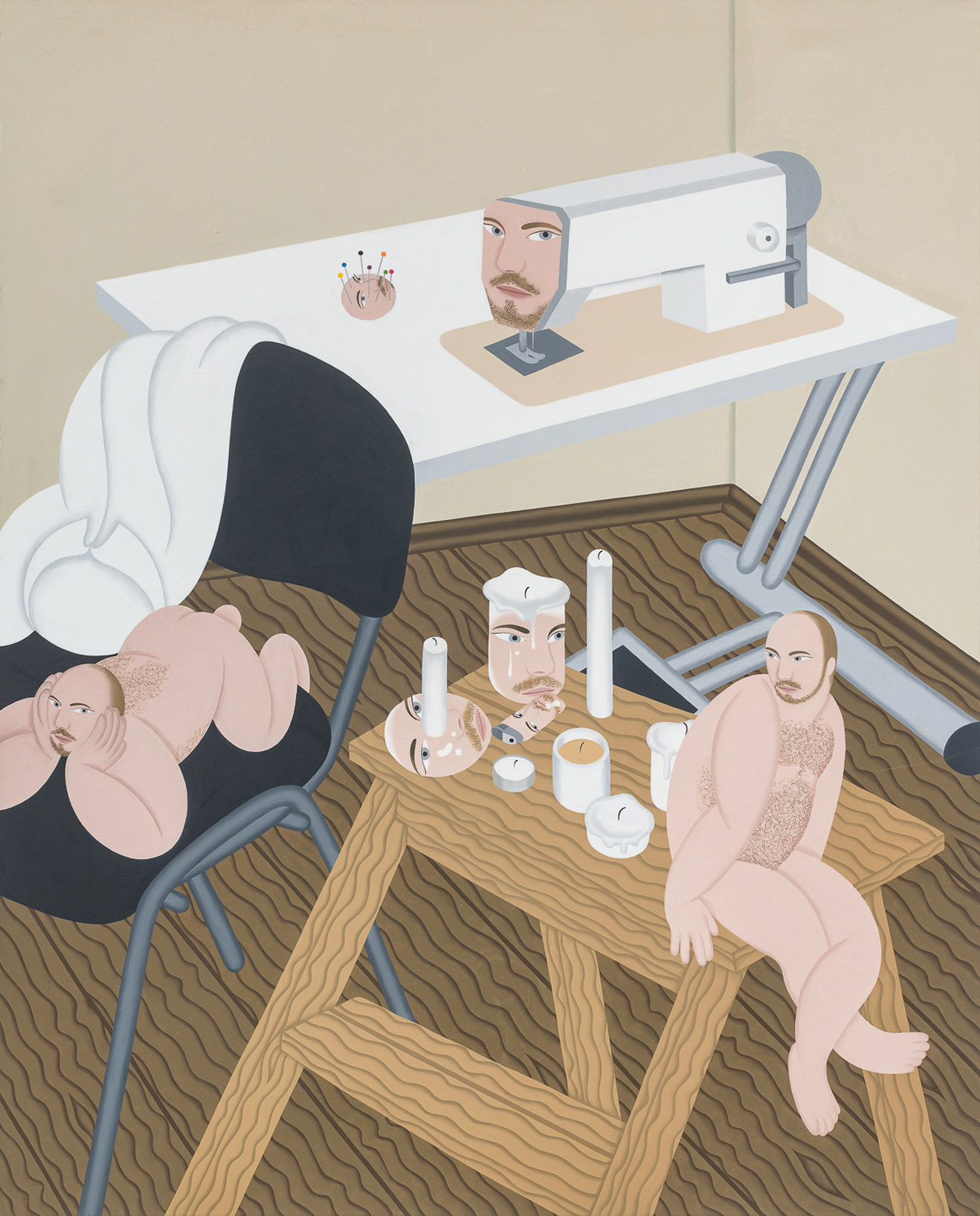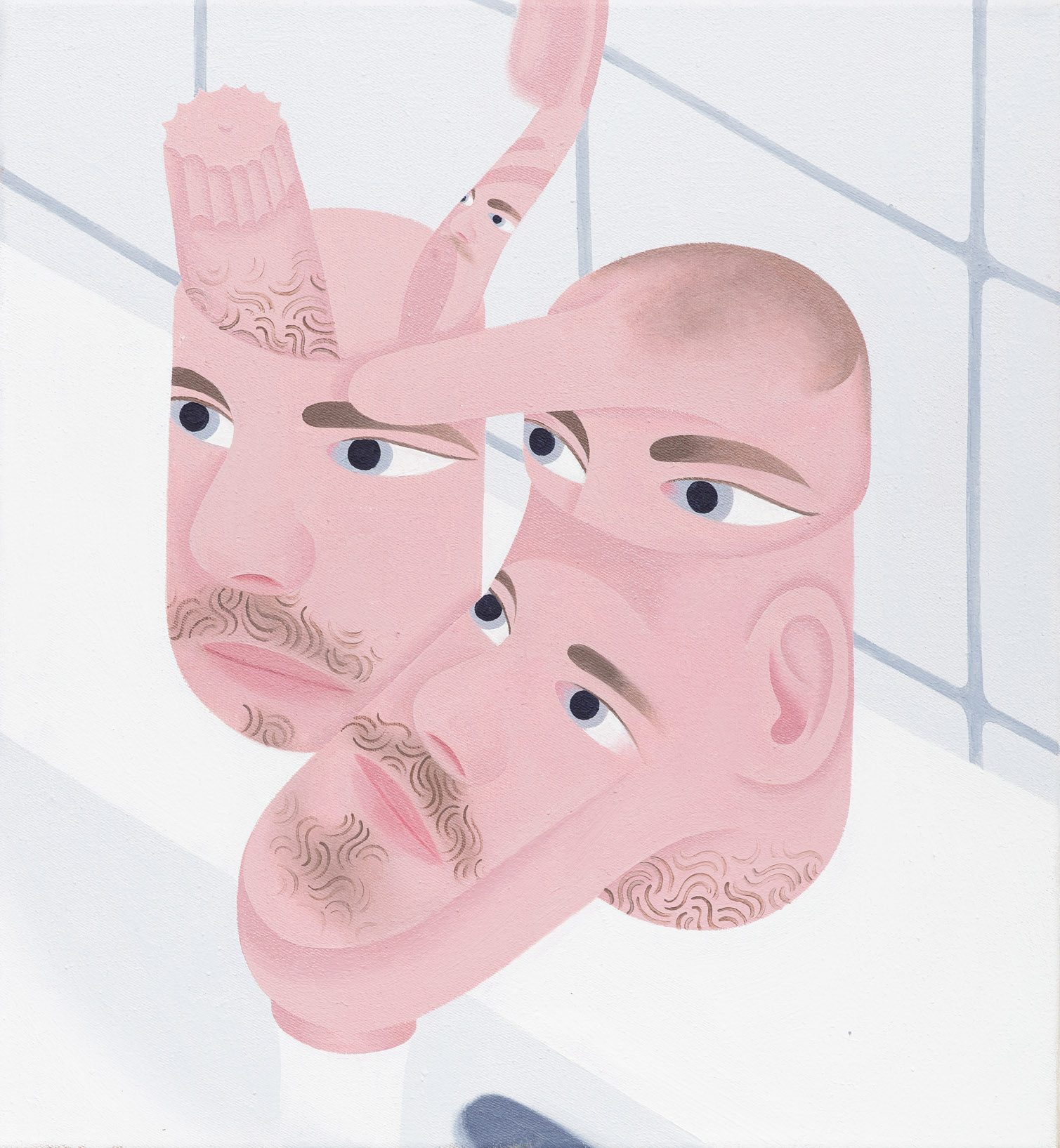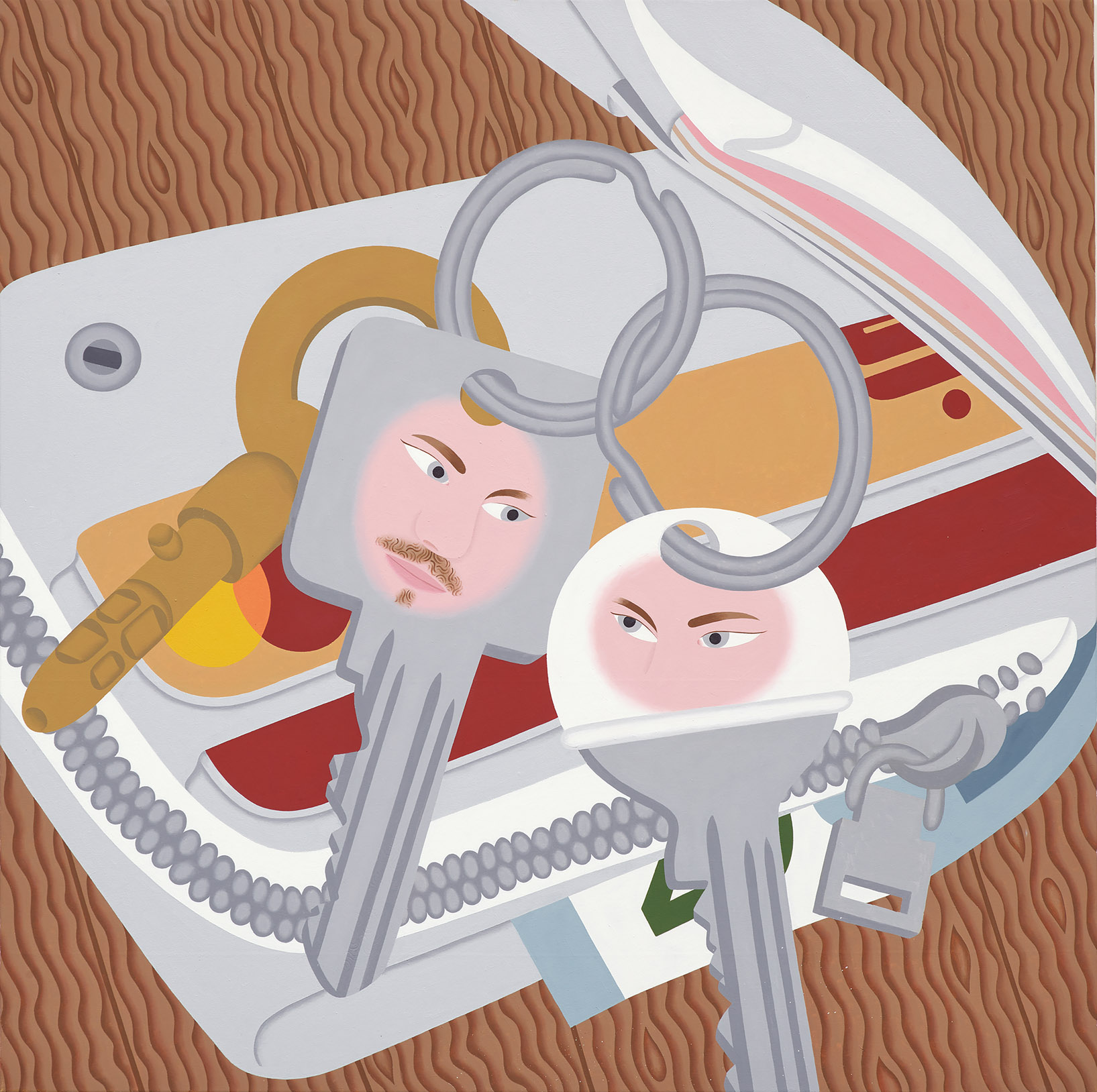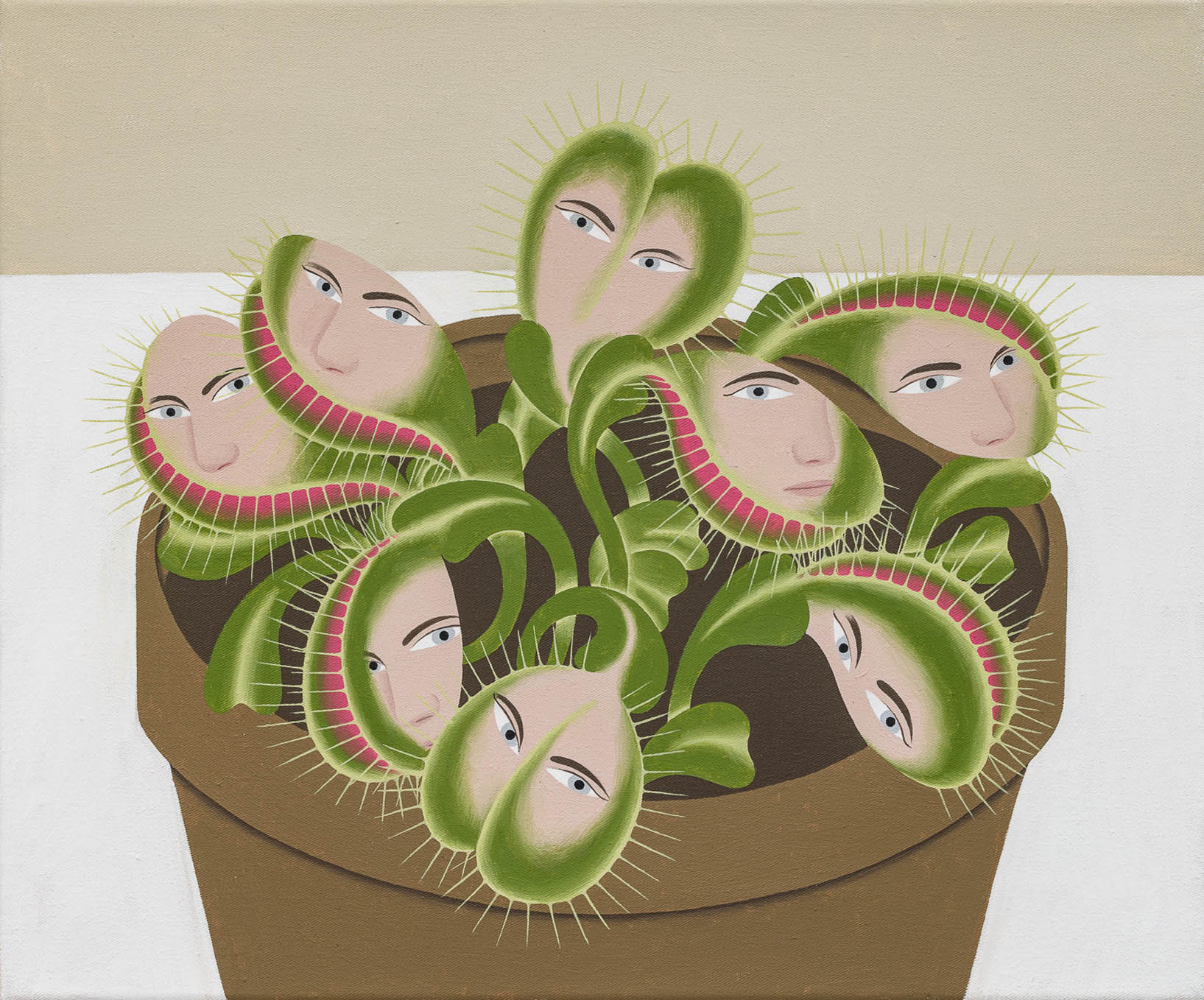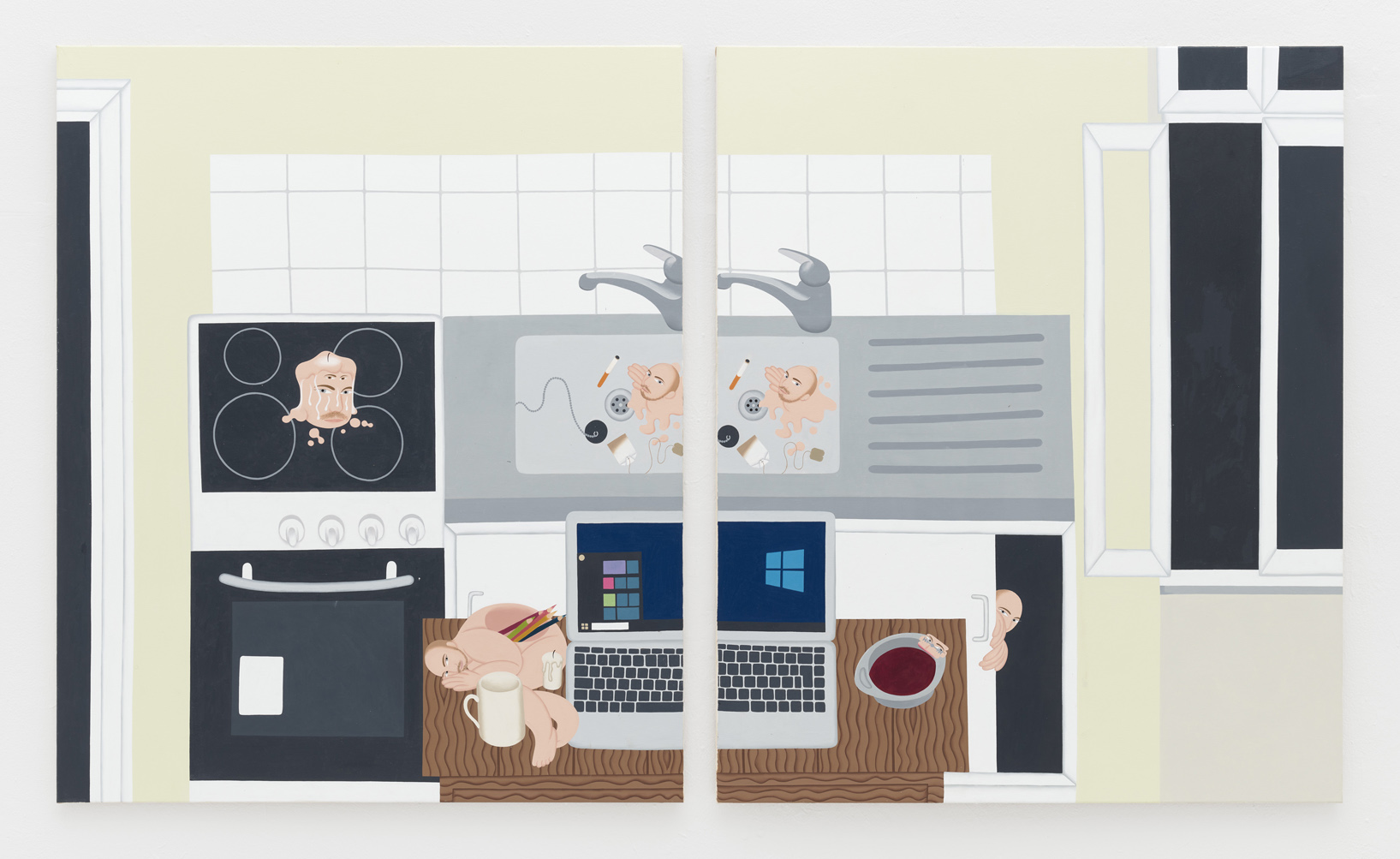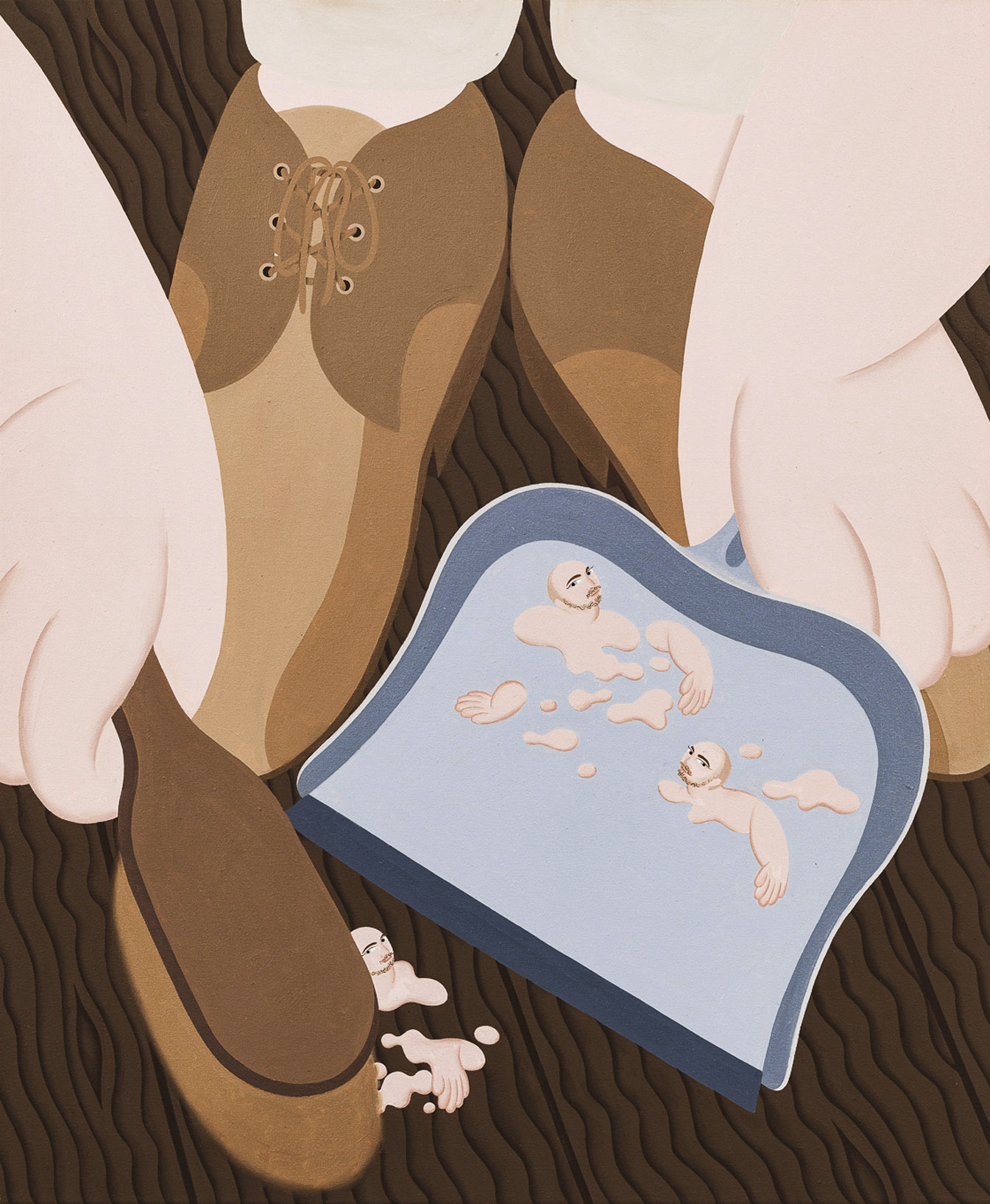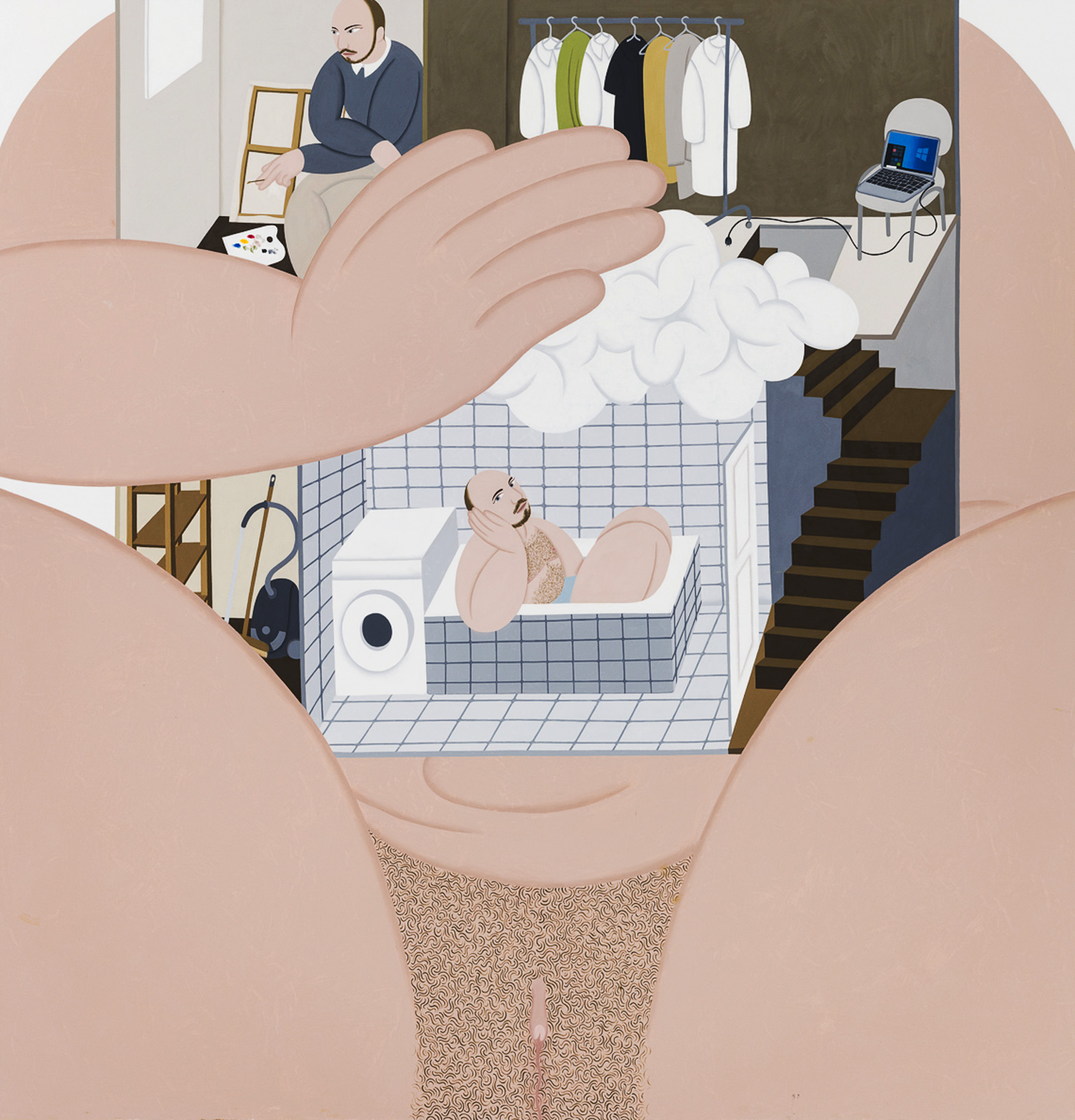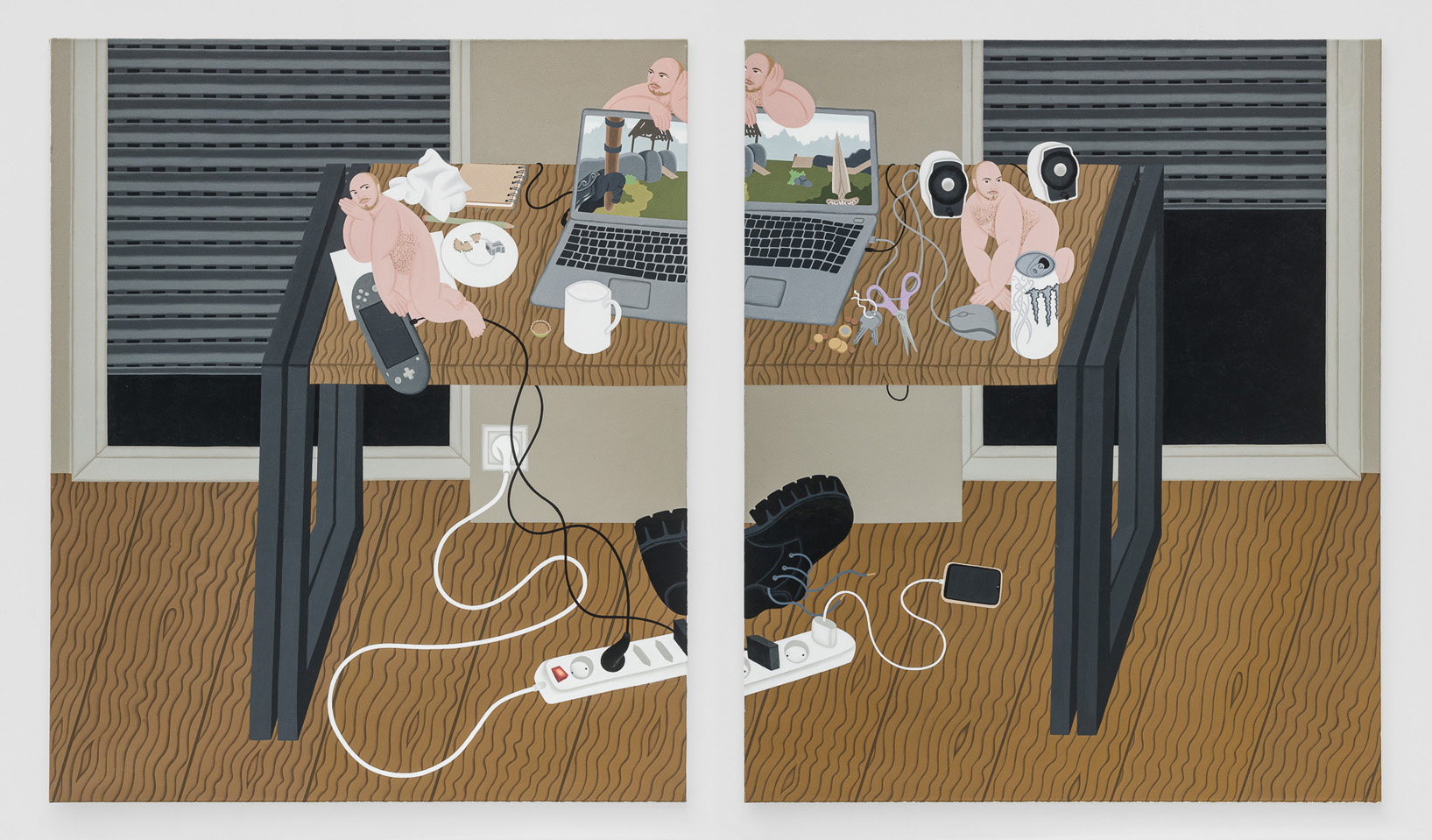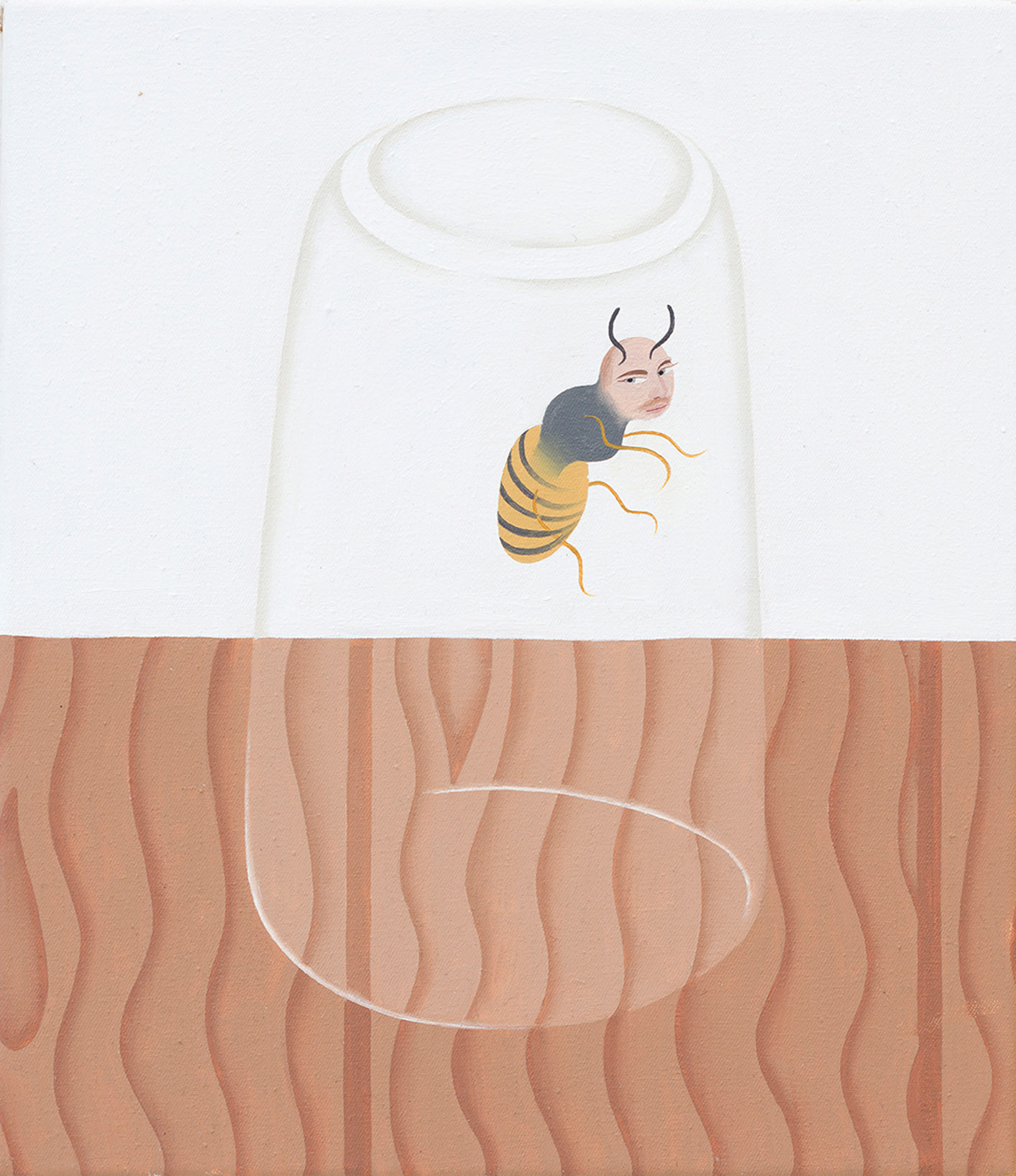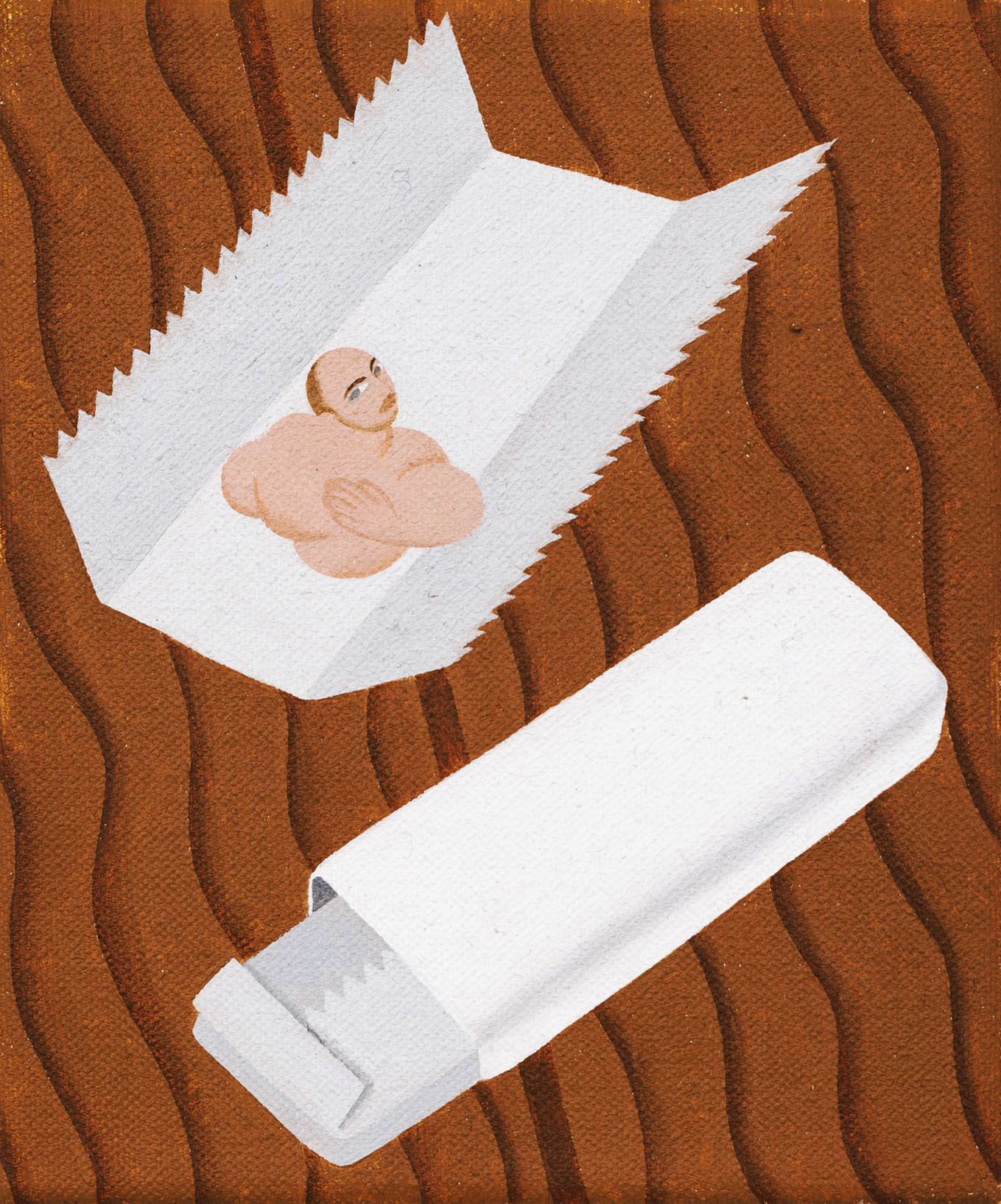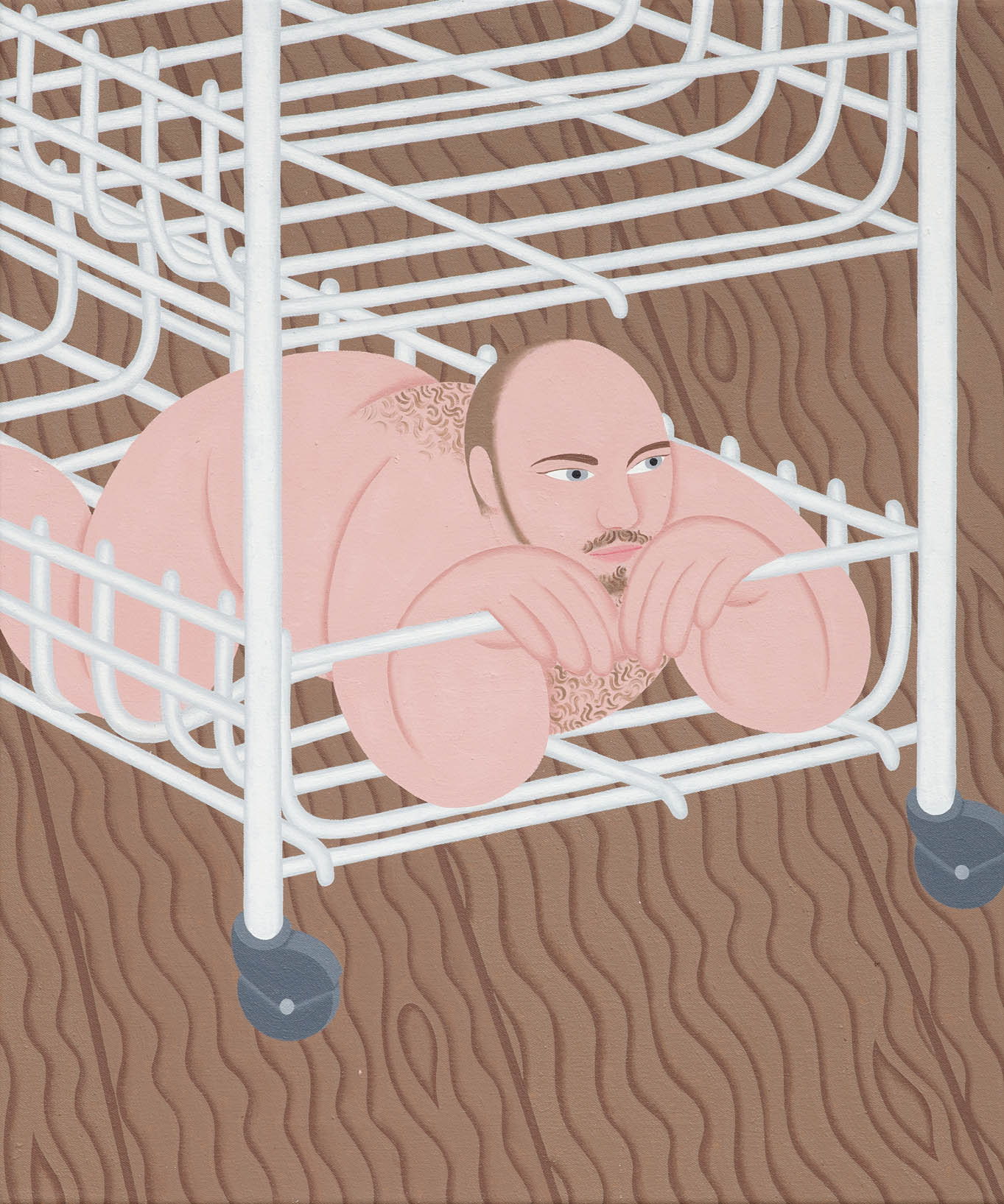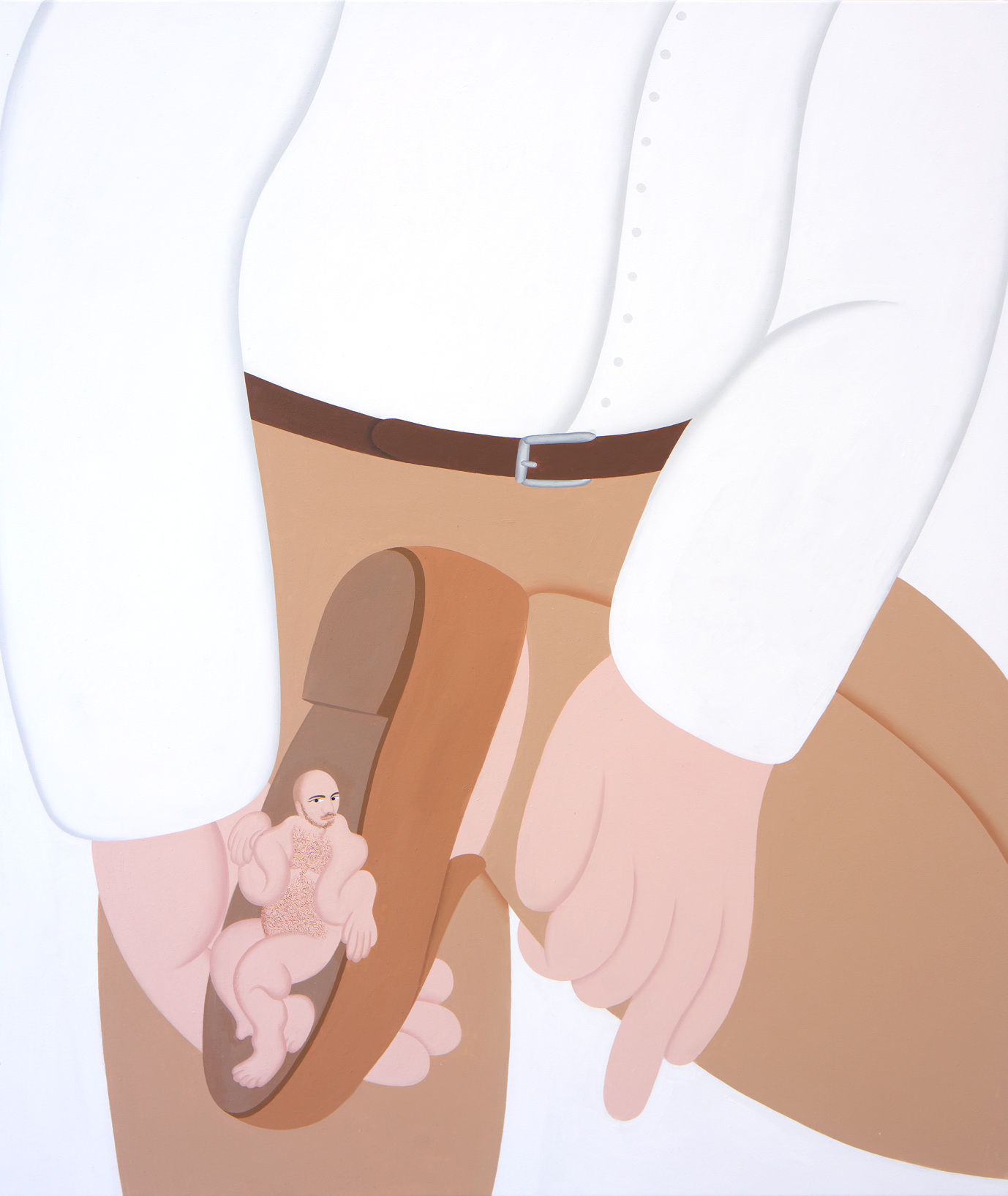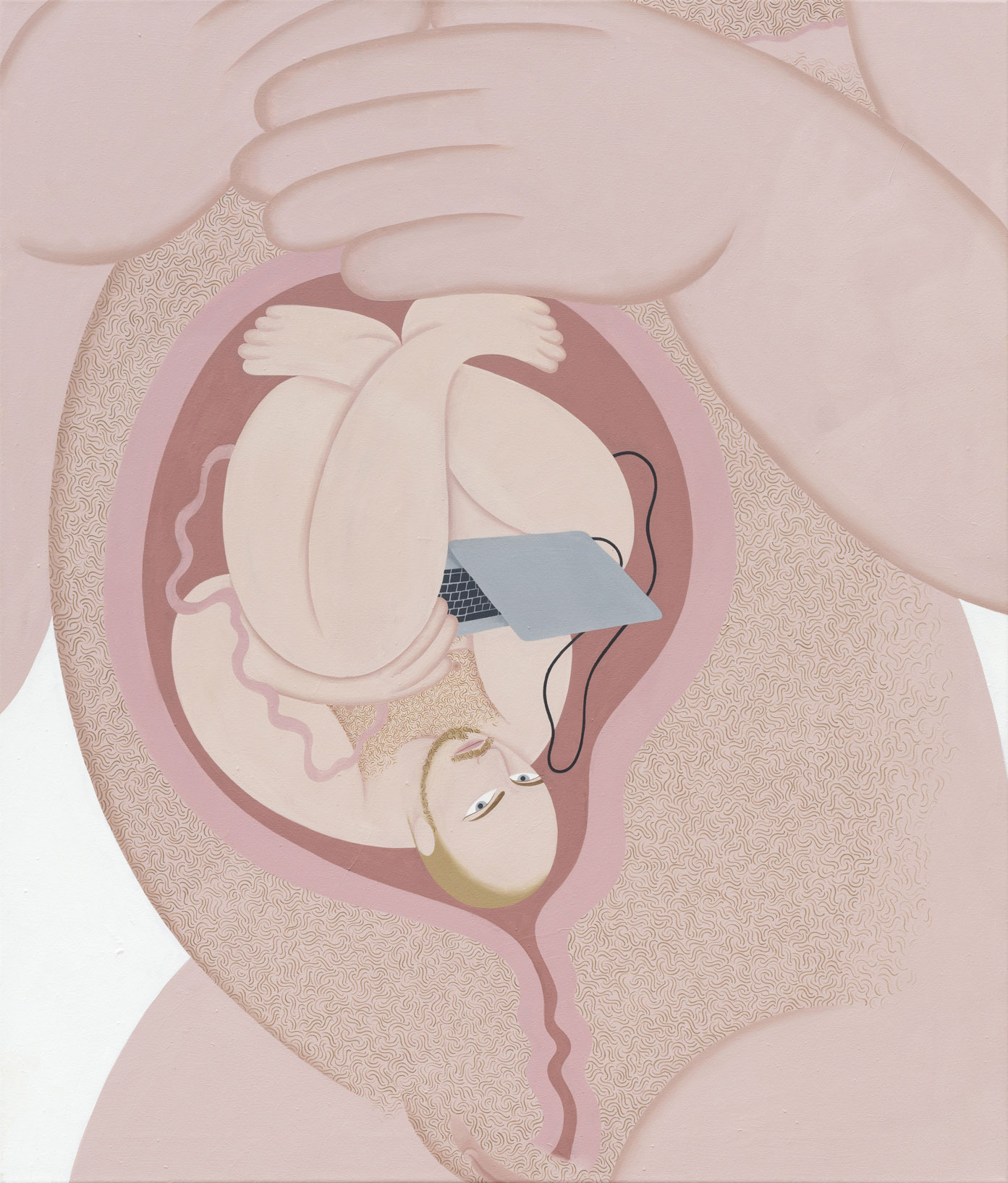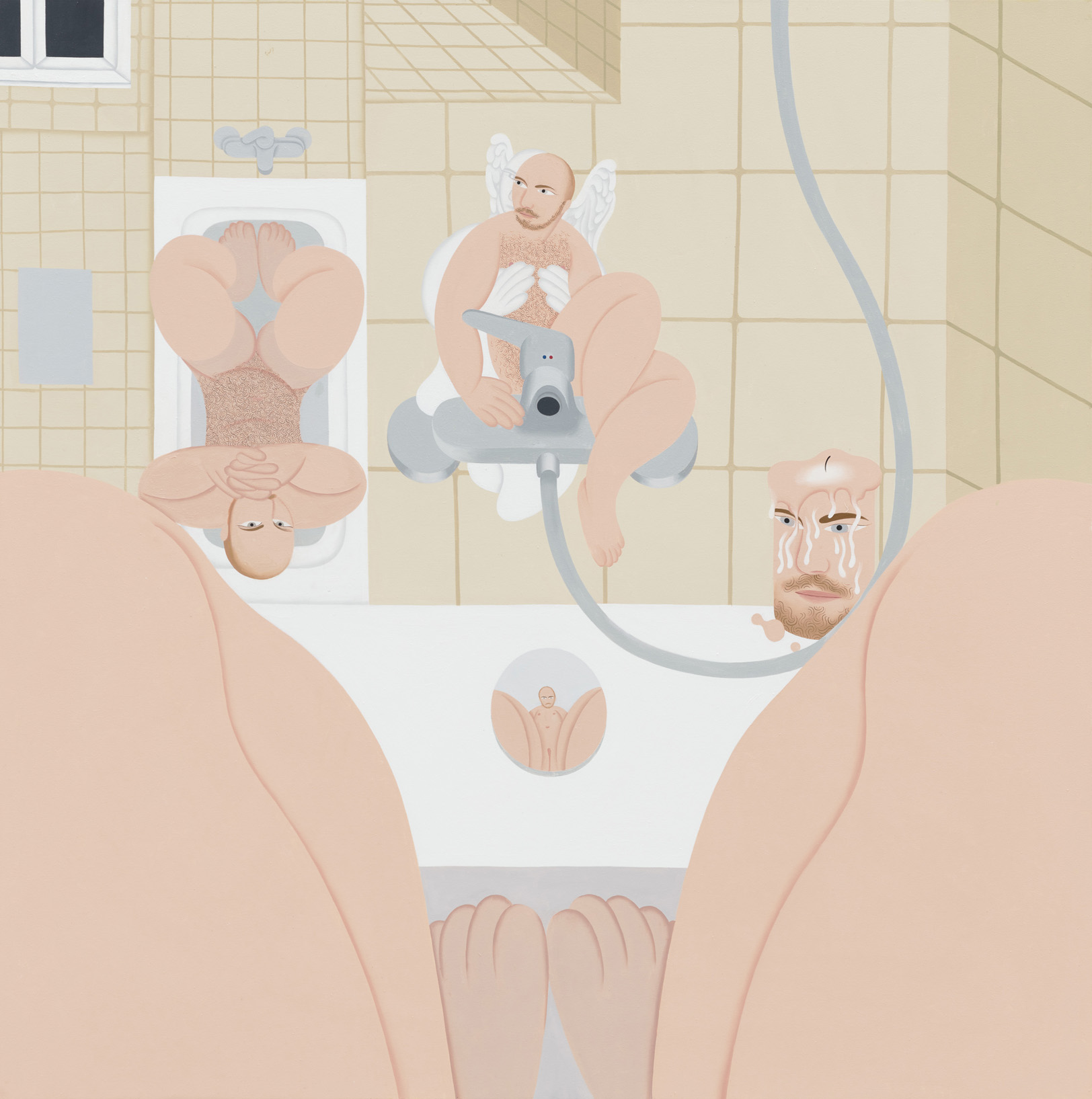 ---
About
The visual world of Alexander Basil, born in Russia in 1997 and raised in Germany, is of remarkable stylistic and motivic coherence and mastery. Almost all of Basil's paintings are populated by a certain "prototype." That is a bald man with rosy skin, curvy limbs and beautifully adorned chest hair. The almond-shaped eyes never lose their skeptical expression, perhaps because the figure is always unprotected from the viewer's sharp gaze in multiple ways. Often the man is unclothed, revealing, for example, delicate scars on the chest that testify to a gender reassignment that has taken place. Basil's "prototype," an abstracted self-portrait, is usually encountered in two aggregate states. On the one hand, we see him in domestic, often intimate situations – for example, in bed, in the kitchen, or else with a partner. Erotic and sexual poses potentiate the voyeuristic moment. On the other hand, we encounter the ciphered face in objects and animals, such as a candle, a carnivorous plant, a tap, or a housefly. Often several of these humoristic aggregate states of the "archetype" cavort in the same composition. This gives the impression that a person has been fanned out into all his or her character facets. Basil assembles alter egos that bear witness to self-reflection, self-questioning, and self-becoming – and perhaps also to the discrepancy between self-perception and the perception of others.

Continue reading
Basil thus follows in the footsteps of the art-historical tradition of the artist's self-portrait. However, this is not like, say, Rembrandt who seismographically traced his biographical and artistic successes and failures in the wrinkles of his face. Through the ever-similar, stereotypical form without great gestures or facial expressions, the portraits rather become a kind of placeholder, a universally valid projection surface. The viewer could just as well be the bather, the dripping faucet, or the pigeon on the window sill. While the alter egos articulate very little, the objects seem all the more "speaking." Here a bottle of wine is poured into the sink as a symbol of ecstasy, excess and addictive behavior. There, a tiny bunch of keys is far too small for a giant hand that will not be able to actually use it and, therefore, will not reach its goal. All these symbolic images revolve around a large thematic field, which can be labeled with interaction and articulation. How do we relate to ourselves? How to the outside world? What are we capable of – and what not? What do we articulate to ourselves and to others? What do we reveal? And what stays hidden? Basil's painterly realization is as consistent, clear, and almost dissecting as his surreal motivic spectrum and the questions raised. He works with even, flat oil layers, clear contours and strong contrasts.
Basil studied at the Kunstakademie in Düsseldorf and the Akademie der bildenden Künste in Vienna. His professors include Tomma Abts, Elizabeth Peyton, Daniel Richter and Kirsi Mikkola. Since graduating in 2022, the artist lives in Berlin. In September 2023, Galerie Judin will present the first solo exhibition with the artist, accompanied by a first comprehensive monograph published by Verlag der Buchhandlung Walther und Franz König.
---
---
---
Chronology
---
Biography
1997
Born in Arkhangelsk, Russia
2014–22
Kunstakademie, Düsseldorf
2018–22
Kunstakademie, Vienna
Lives and works in Berlin.
Solo Exhibitions
2023
Alexander Basil: Tidings from the Orbit, Galerie Judin, Berlin
2022
Alexander Basil: The Week Stretching Out in Front of You, Galerie Kandlhofer, Vienna
Alexander Basil: The Problem I Did Not Consider, NEVVEN, Gothenburg
Alexander Basil: Entourage, Galerie Robert Grunenberg, Berlin
2021
Alexander Basil: Claustrophobia, Galerie Nagel Draxler, Berlin
Alexander Basil, Galerie Kandlhofer, Vienna
2020
Alexander Basil, curated by Kirsi Mikkola, Salon Dahlmann | Miettinen Collection, Berlin
Selected Group Exhibitions
2023
Breaking Flesh, Commune Gallery, Vienna
2022–23
RAW, in collaboration with Daniel Lippitsch, Gallery Vacancy, Shanghai
And I Trust You: Werke der Miettinen Collection & Sammlung Peters-Messer, Salon Dahlmann | Miettinen Collection, Berlin
2022
Drawing Wow 3, Minuseins, Vienna
TOUCH ME: Nudes from the Miettinen Collection, Kunstraum Potsdam in cooperation with Galerie Robert Grunenberg, Berlin
Why Can't We Live Together: Collection Peters-Messer, Kunstverein Marburg
2021
The Class of Kirsi Mikkola, Galerie Nagel Draxler, Berlin
2020­–21
Private Sammlungen zeitgenössischer Kunst: Interior Installation designed by Klaus Haapaniemi & Co., Salon Dahlmann | Miettinen Collection, Berlin
2020
Diskrete Simulation, curated by Jakob Lena Knebl, Galerie Crone, Vienna
Touch Me: Nudes from the Miettinen Collection, Salon Dahlmann, Berlin | Miettinen Collection, Berlin
2017
Vertrauen: Bilder der Klasse von Tomma Abts, KIT–Art in the Tunnel, Kunsthalle Düsseldorf
Grants
Travel Grant of The Art Association for the Rhineland and Westphalia / The Foundation for Art and Culture of the Stadtsparkasse Düsseldorf
Catalogues
2023
Alexander Basil: Tidings from the Orbit. Edited by Juerg Judin and Pay Matthis Karstens. Text by Sebastian Preuss. Exh. cat. Galerie Judin, Berlin. Cologne: Verlag der Buchhandlung Walther und Franz König