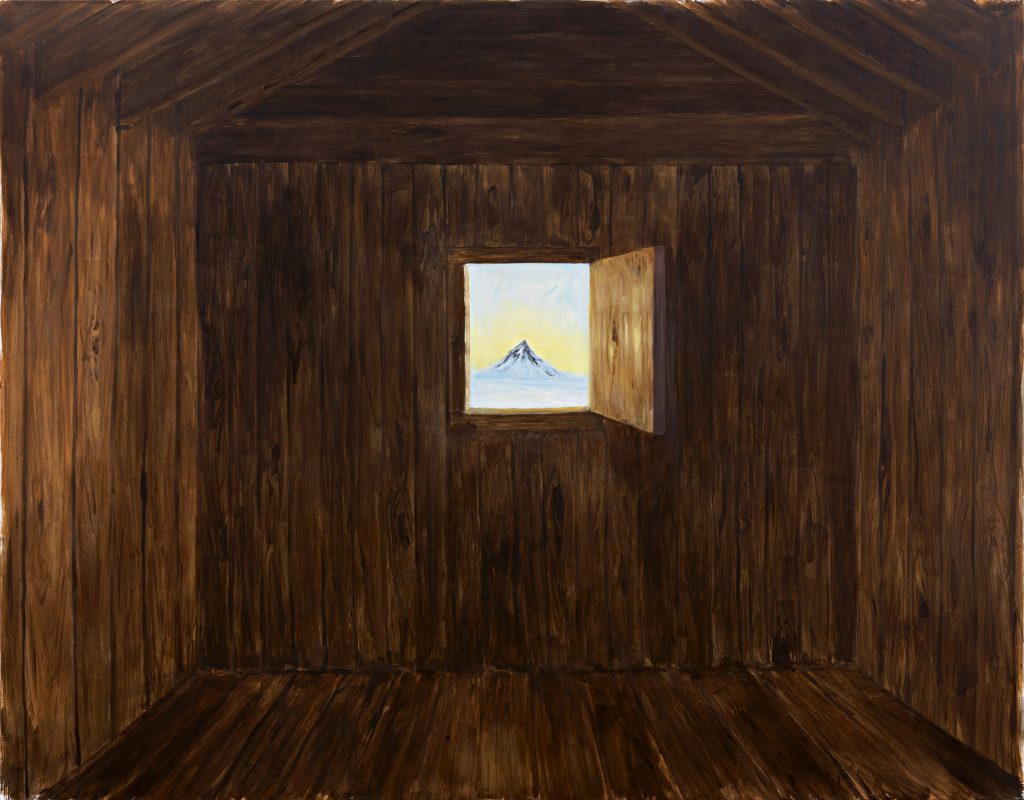 The Warden
2017
Oil and wax on canvas
198 × 254 cm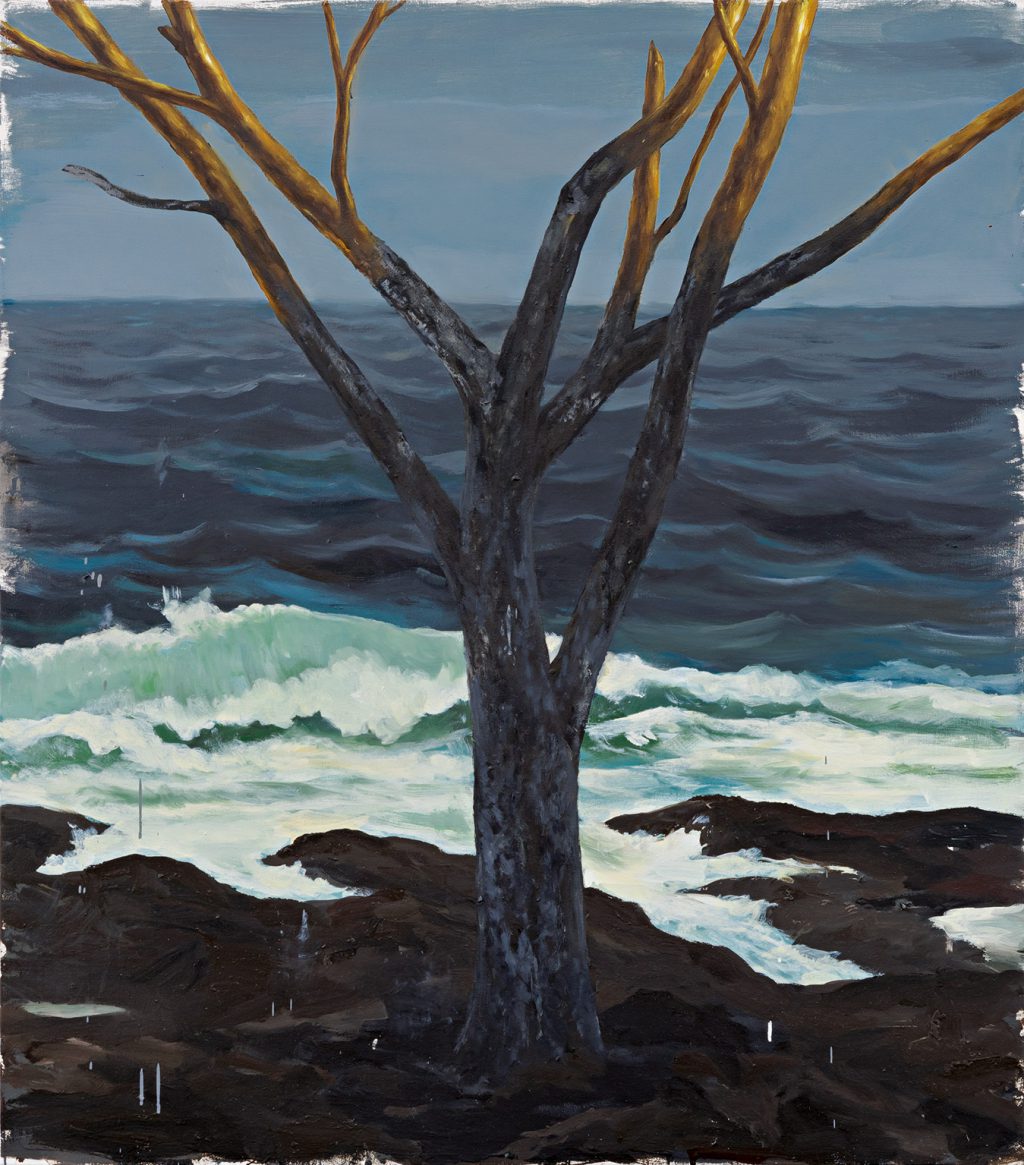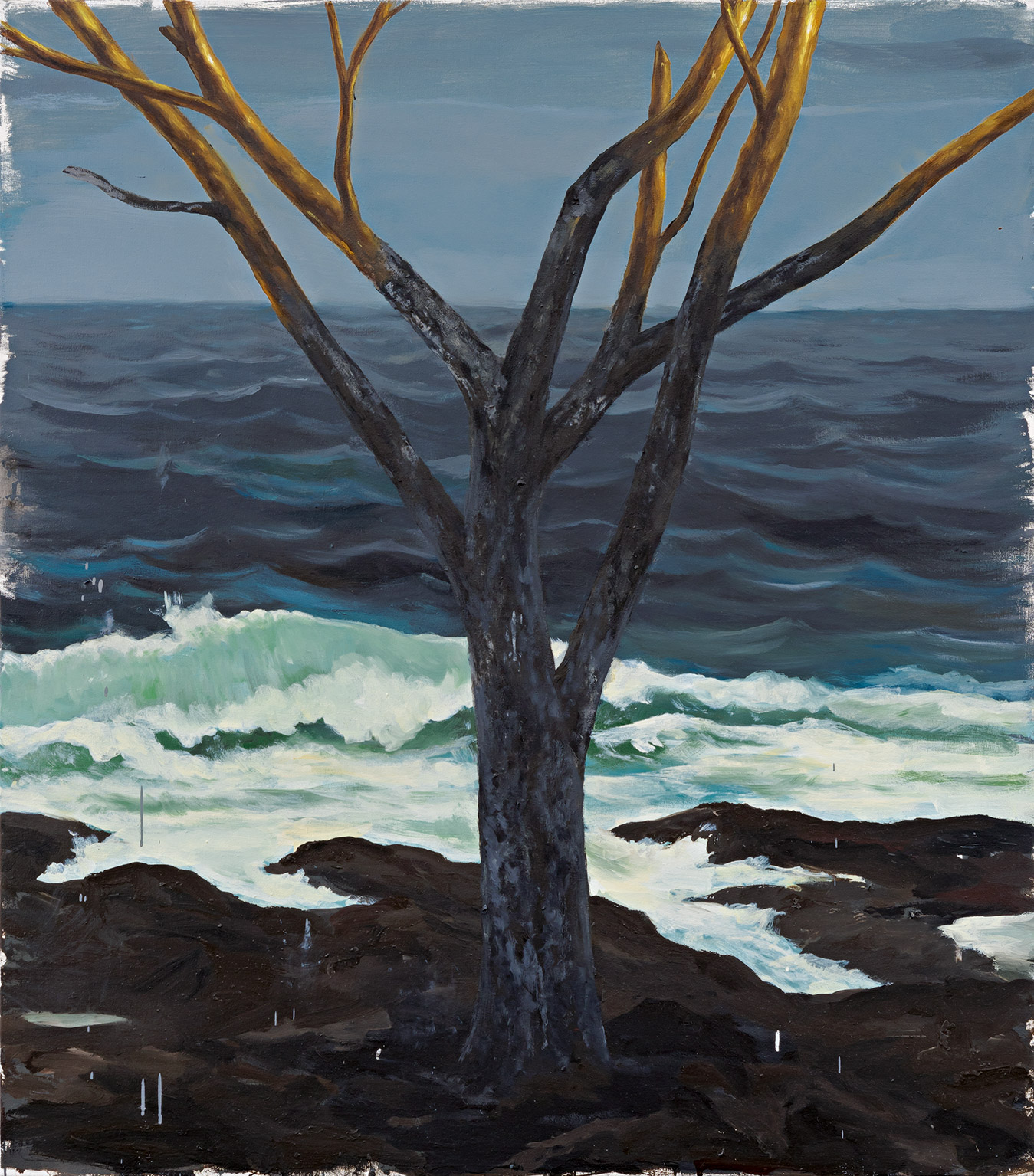 The Prophet
2017
Oil and wax on canvas
127 × 112 cm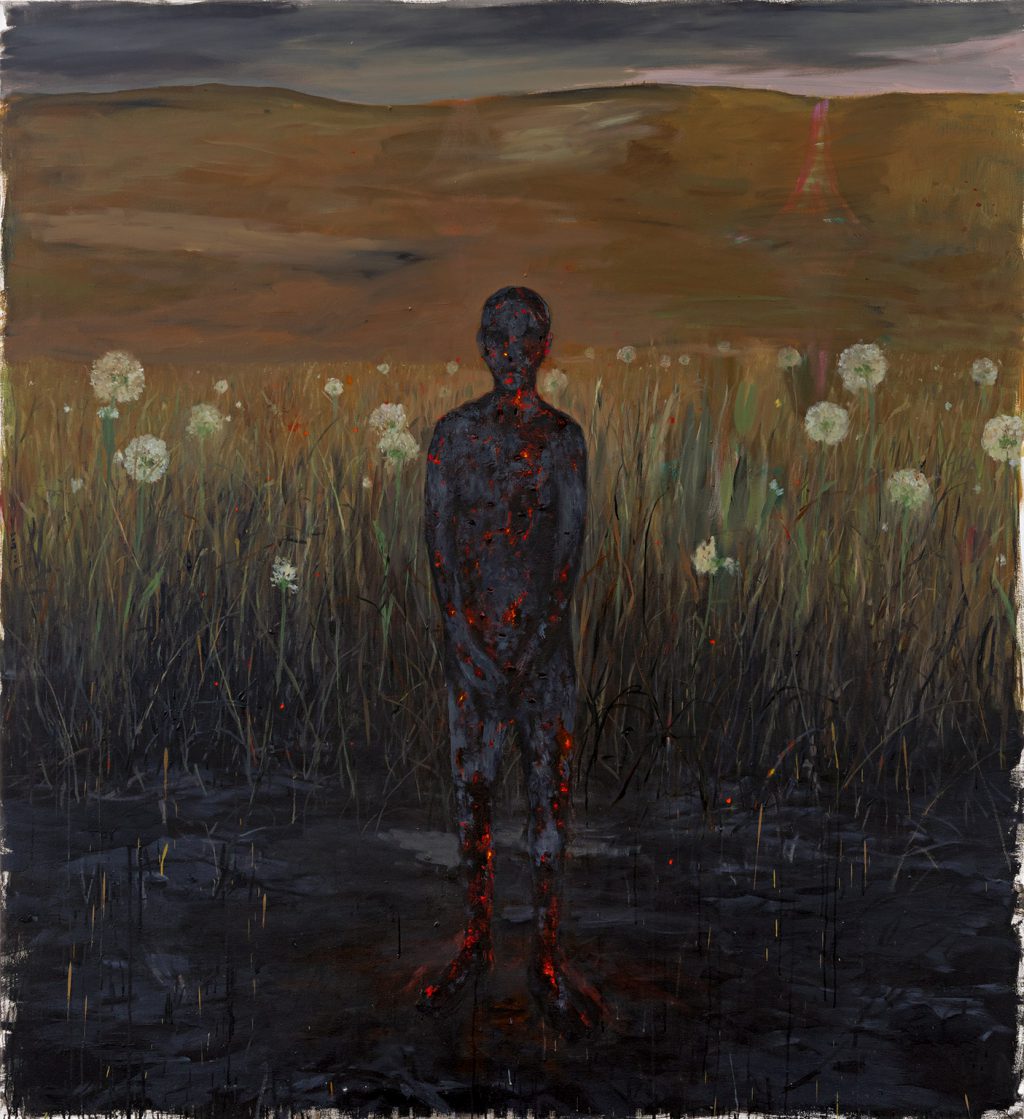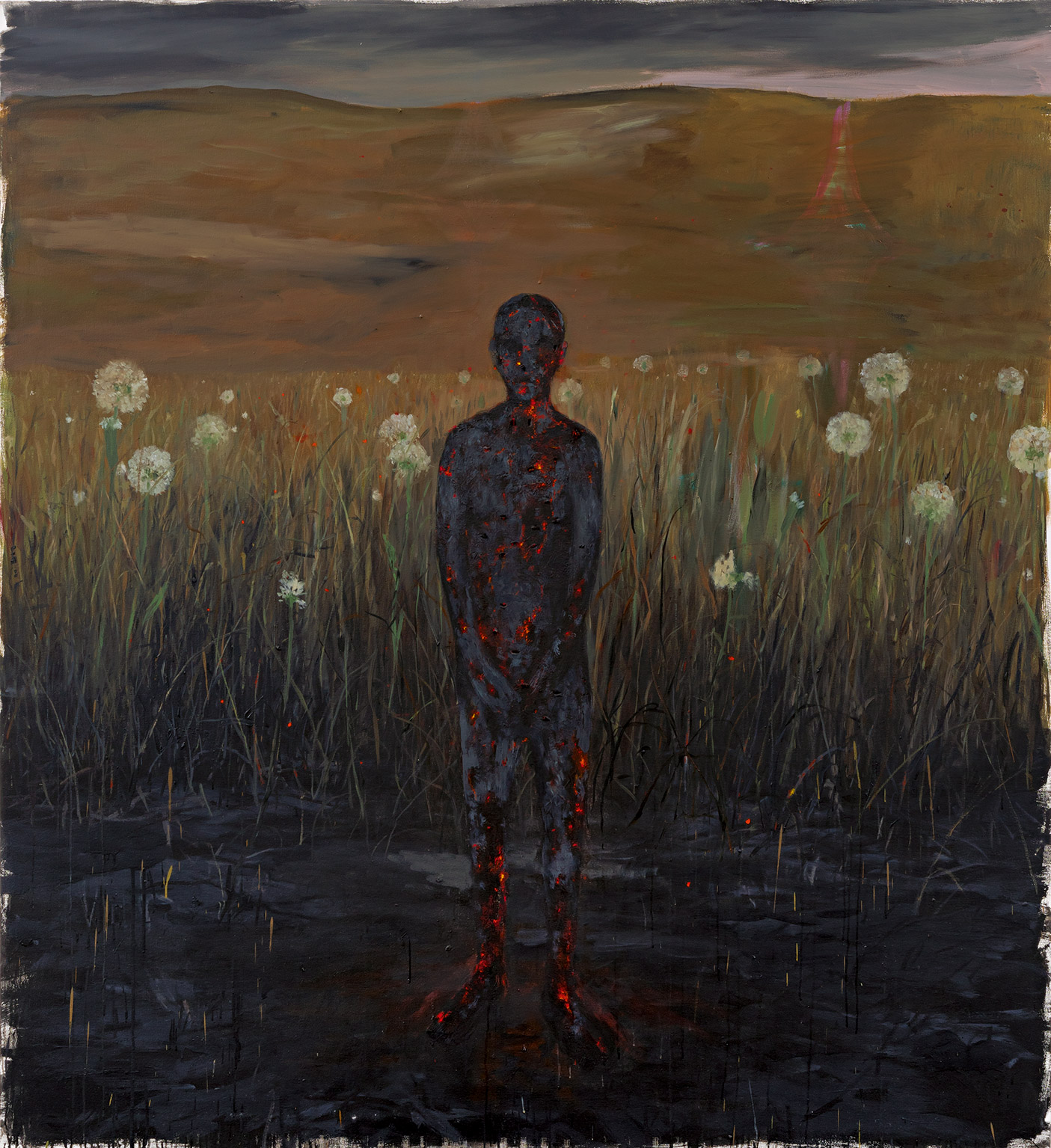 The Fiery Wound
2017
Oil, wax and fabric on canvas
209 × 191 cm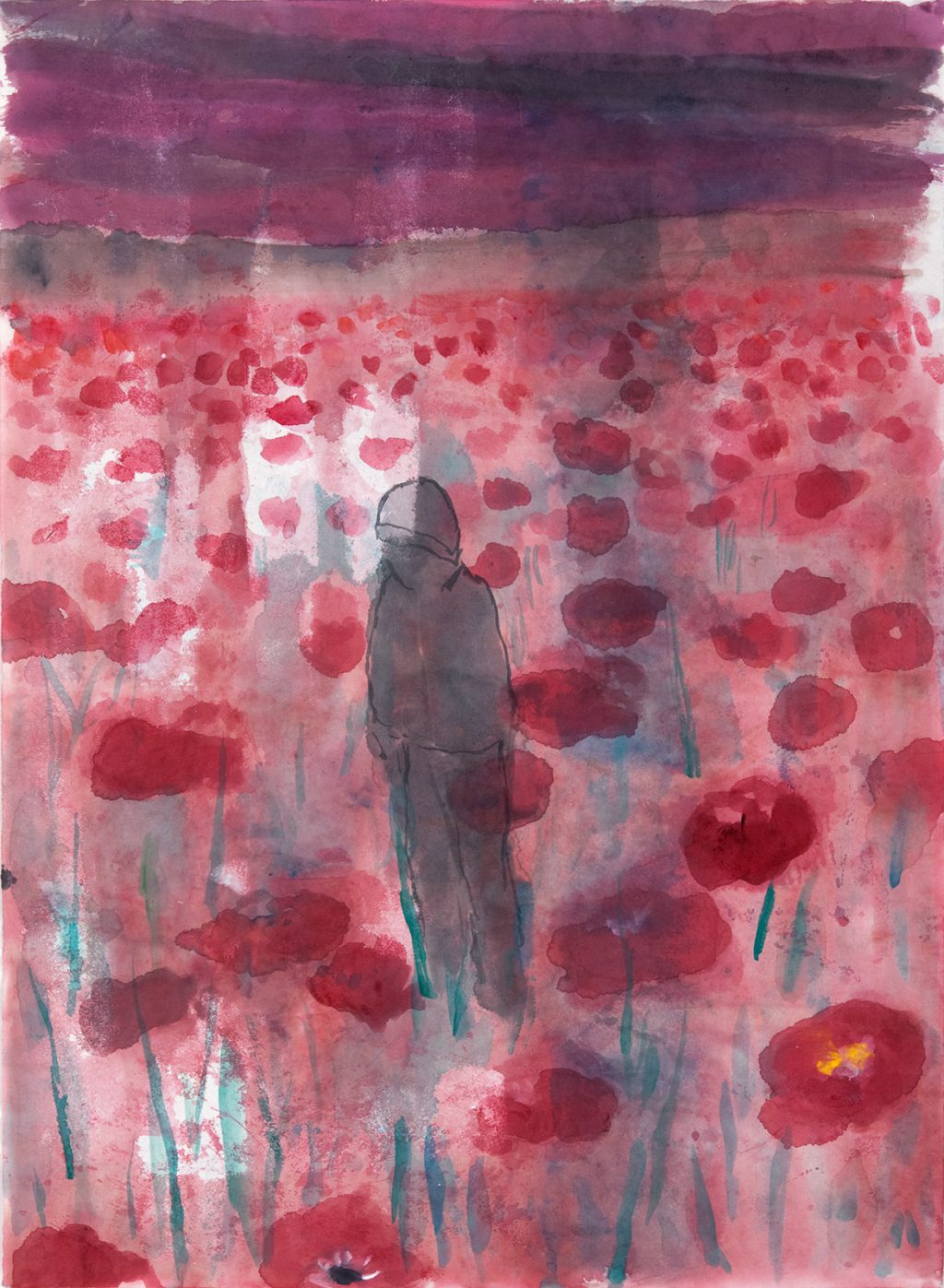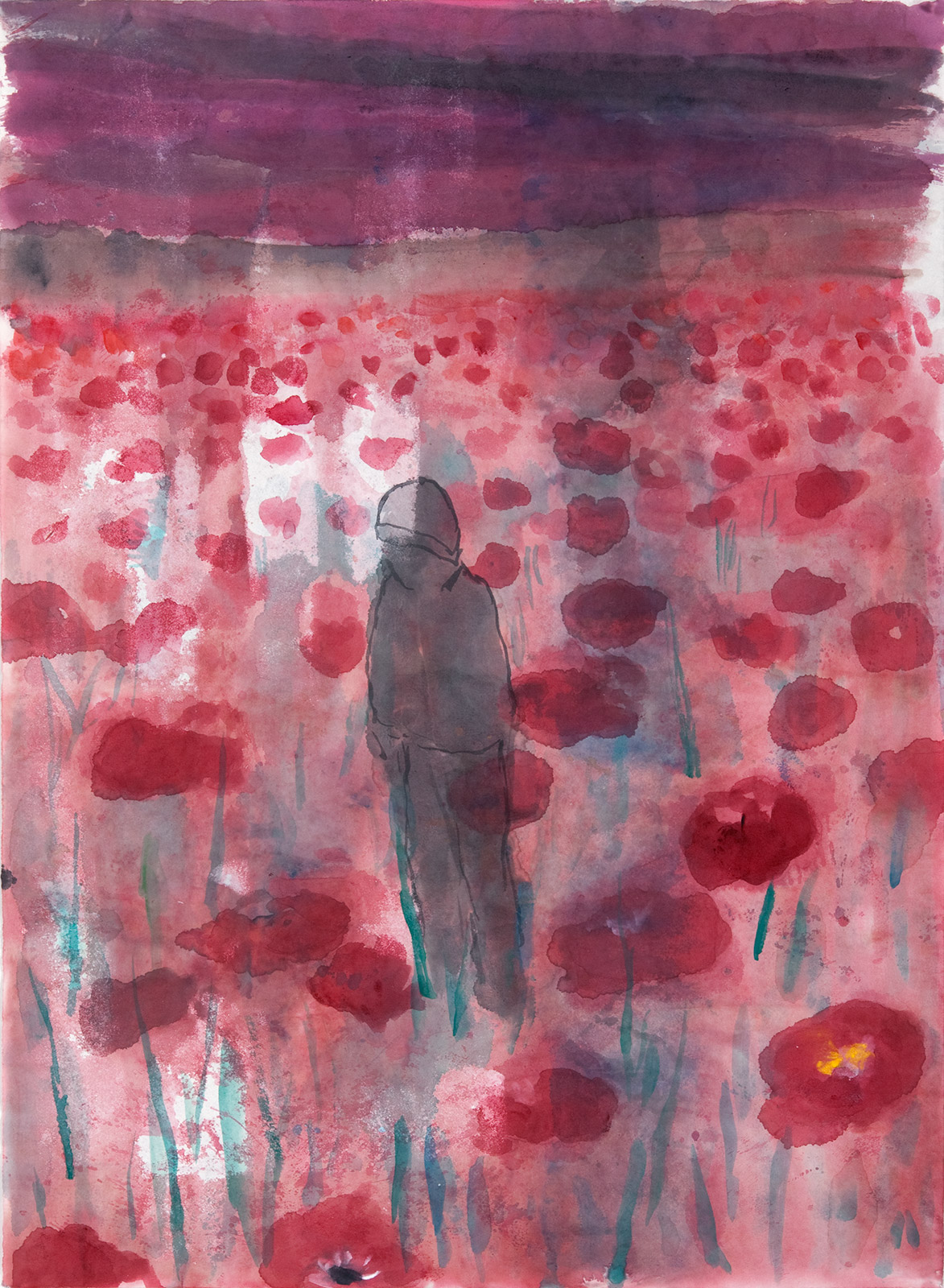 The Lord
2011
Watercolor on paper
83 × 61 cm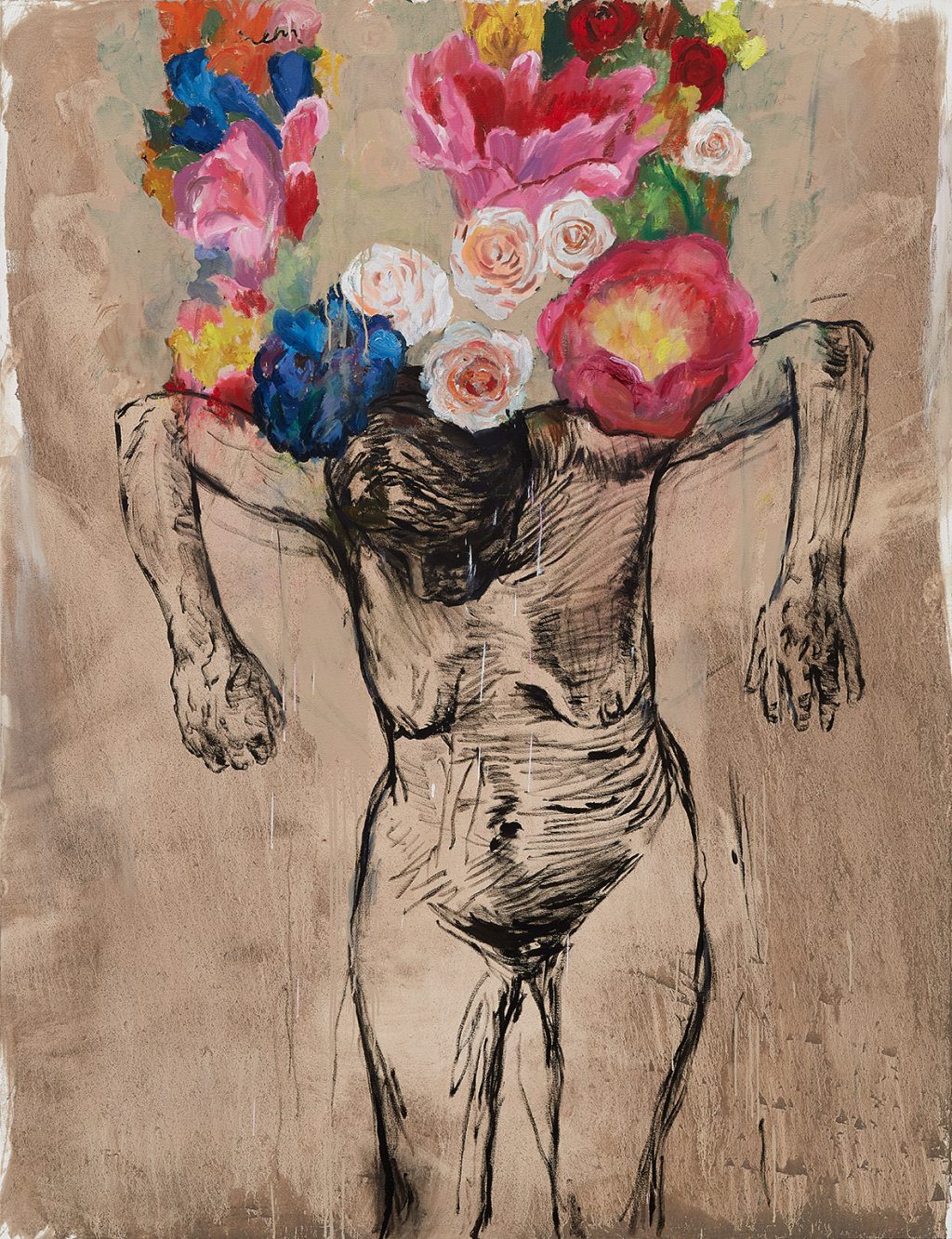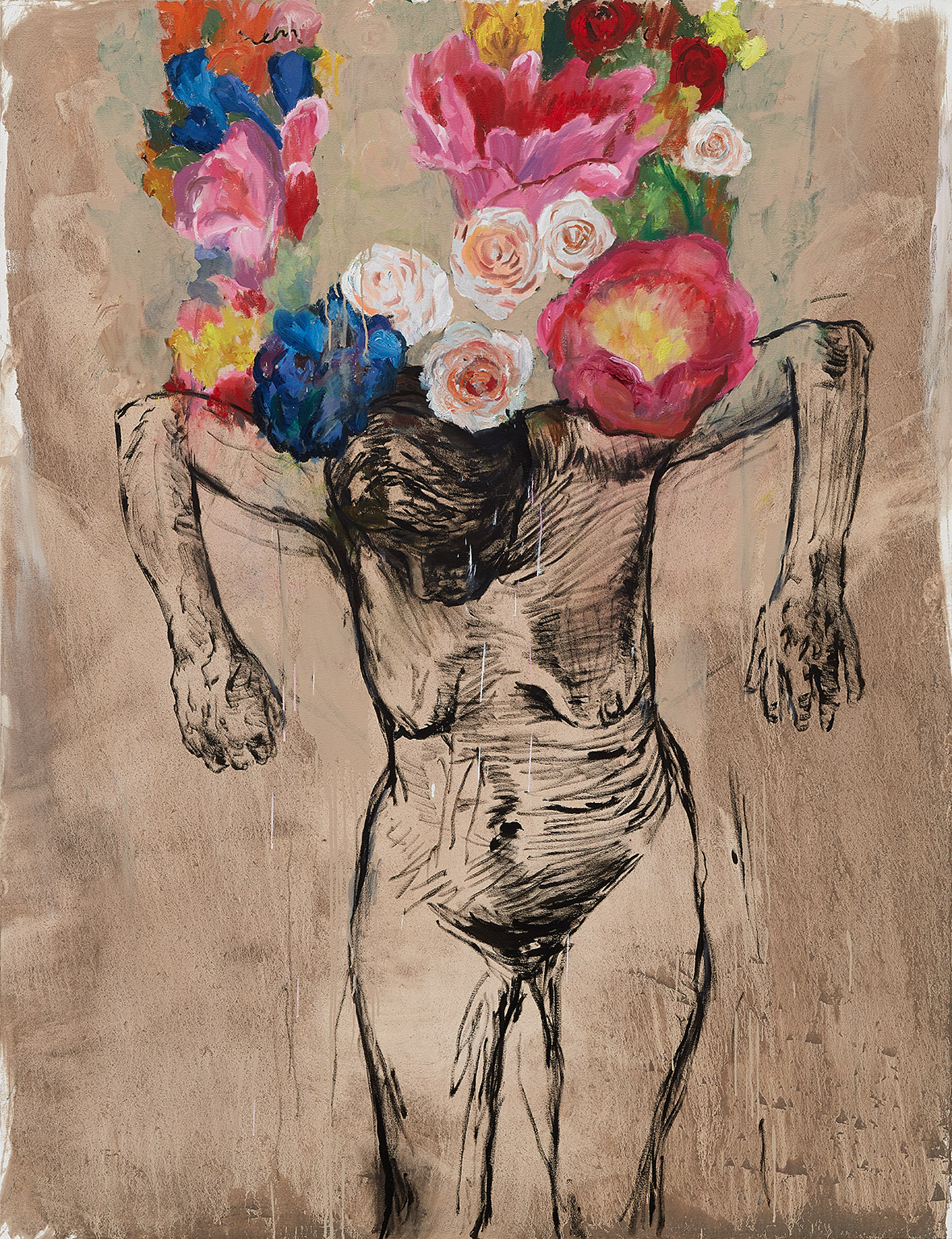 The Puppet
2020
Oil and wax on canvas
198.1 × 152.4 cm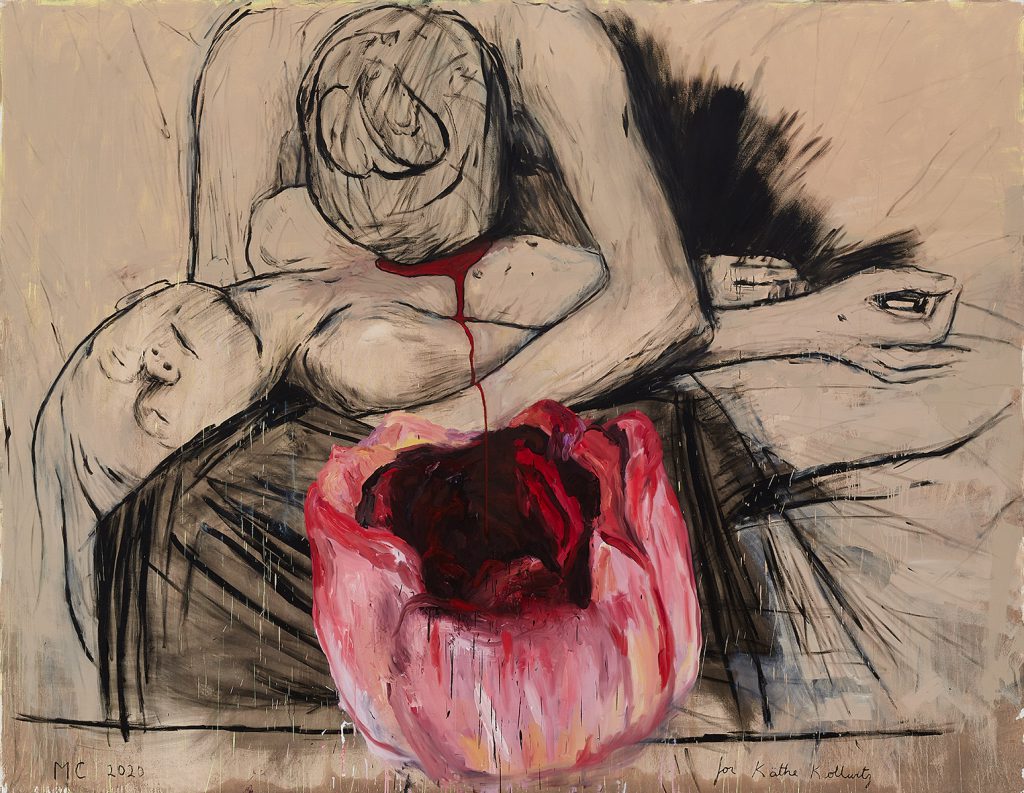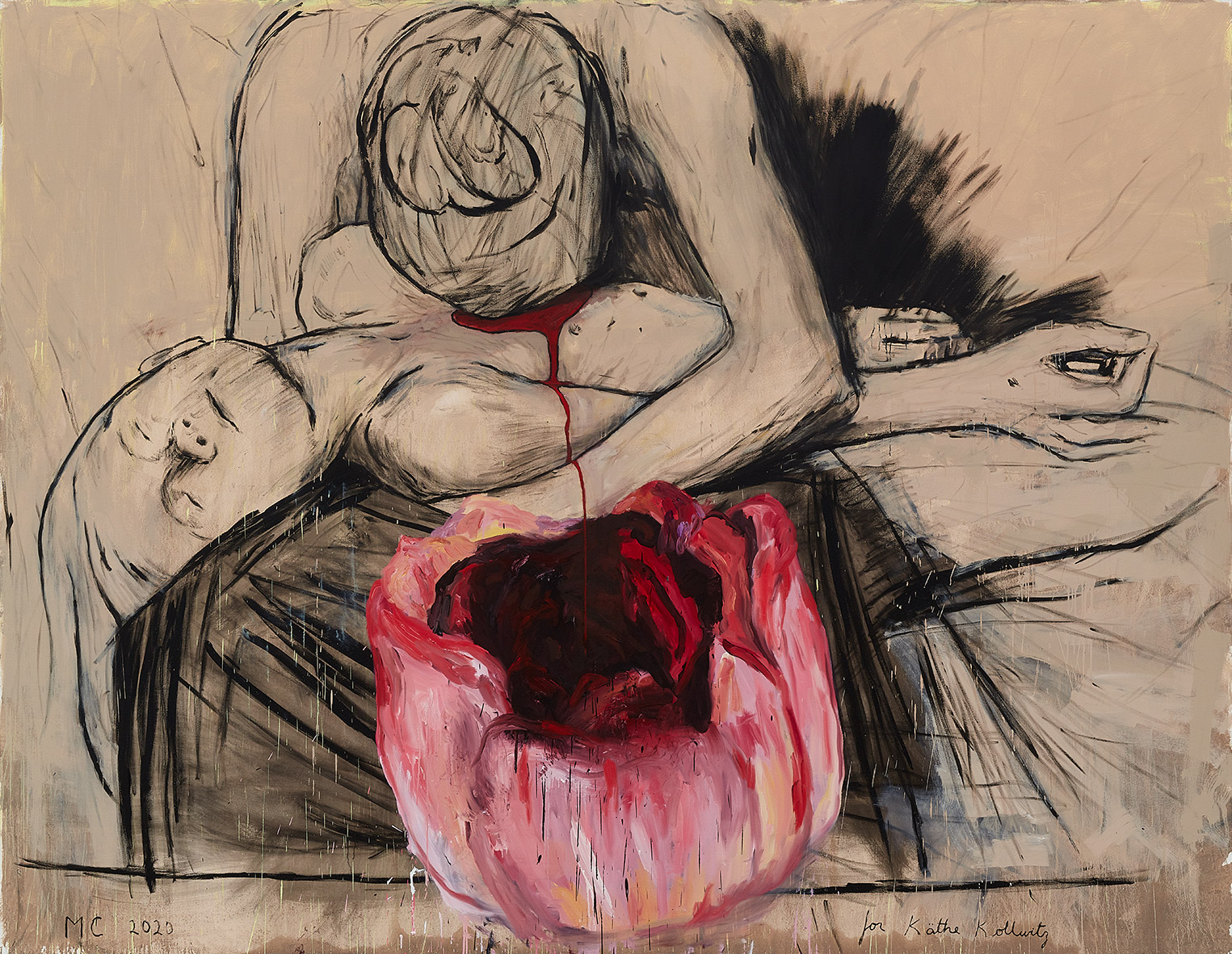 The Child's Song
2020
Oil and wax on canvas
294.6 × 381 cm
Show more works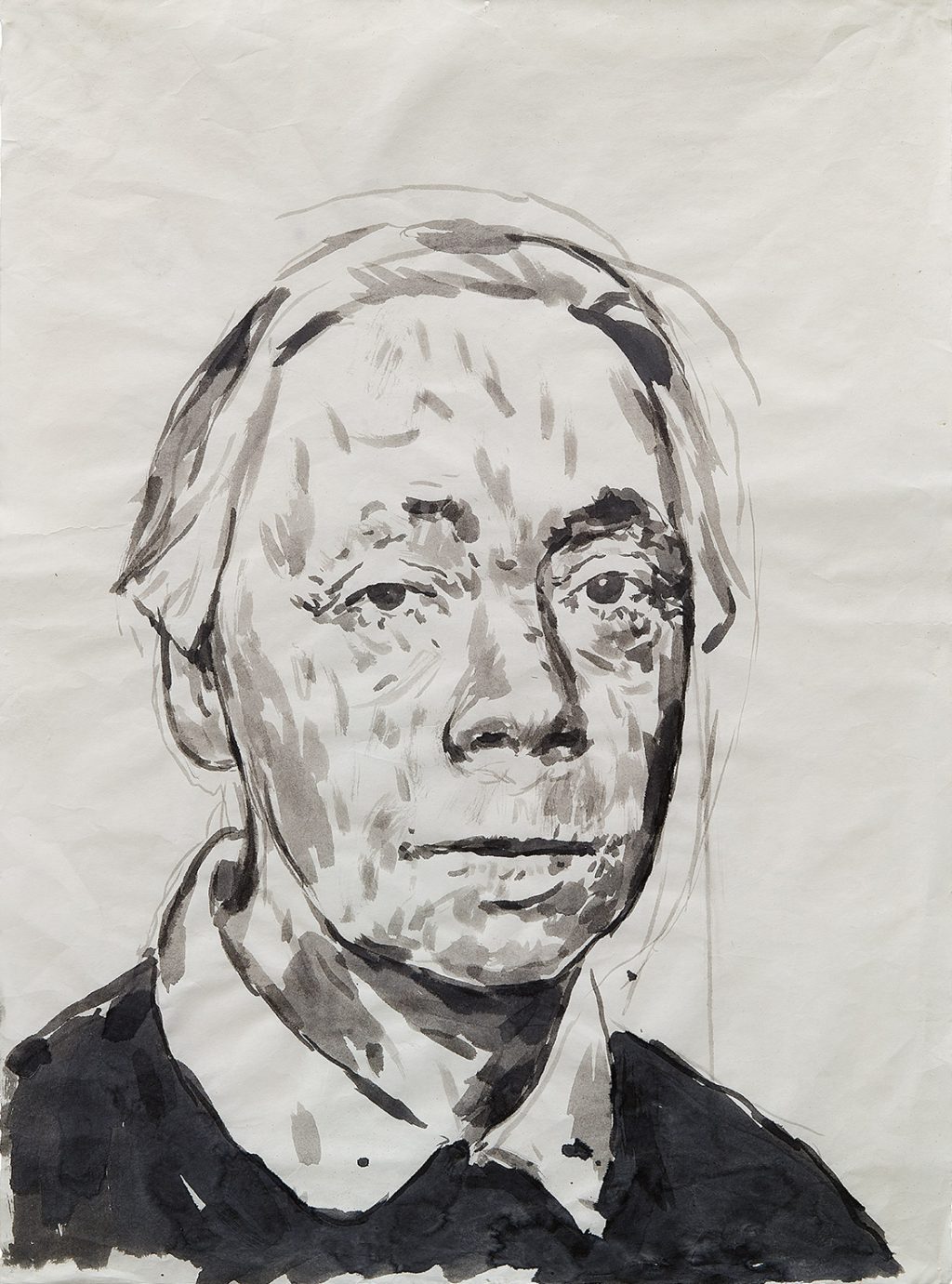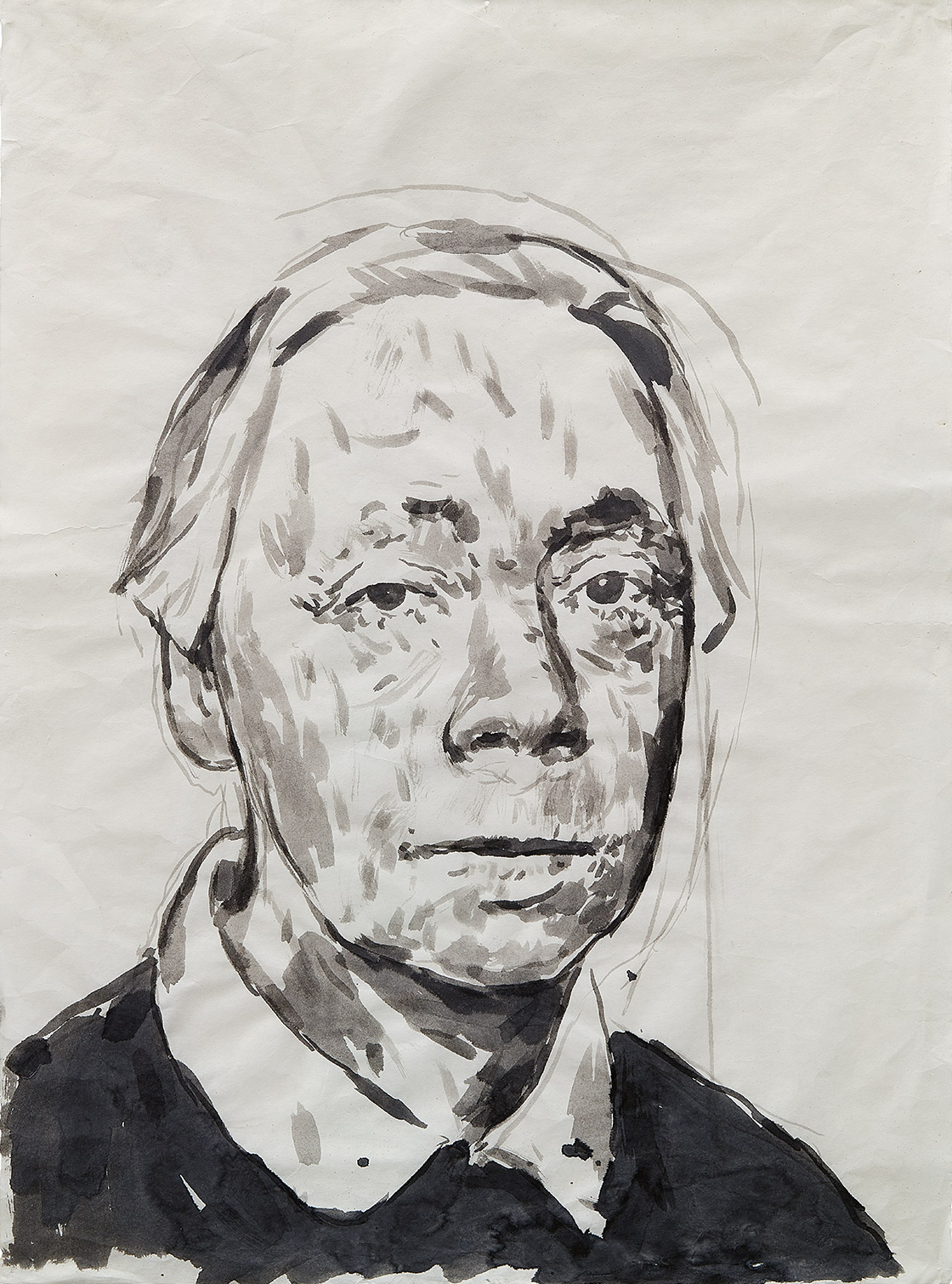 The Marker (K. K.)
2016
Ink on paper
86.4 × 63.5 cm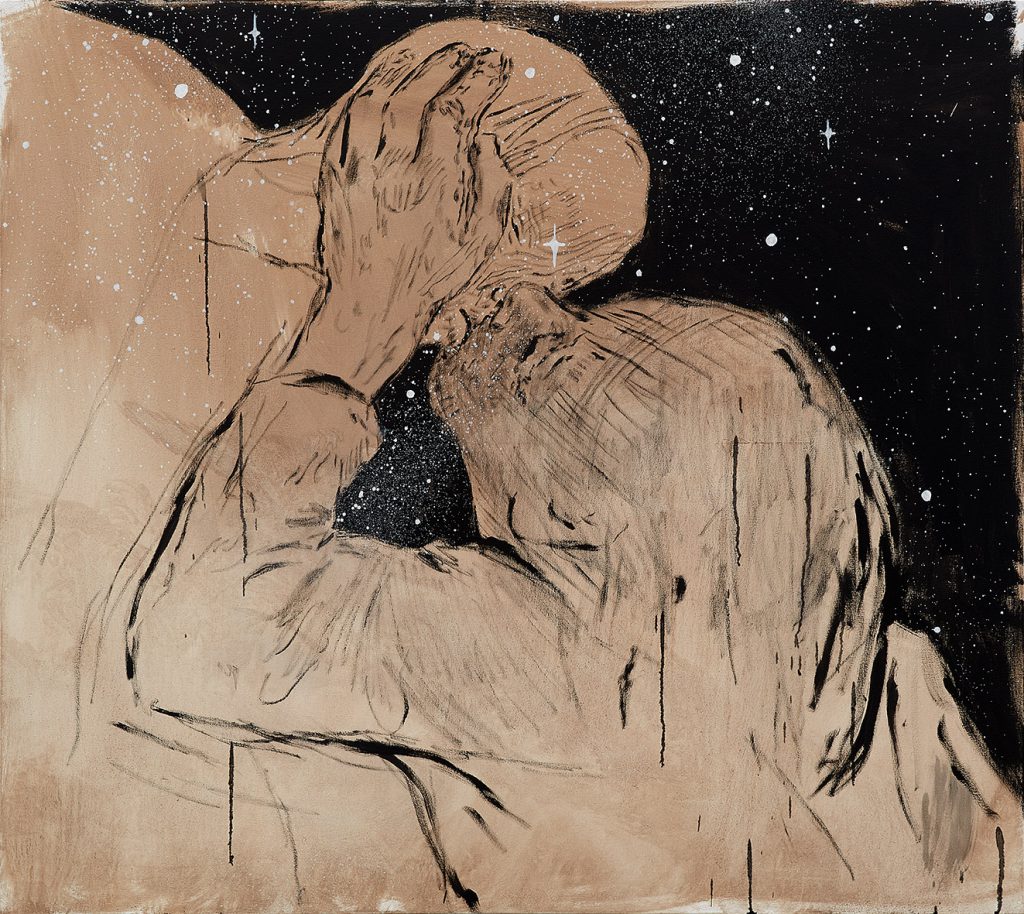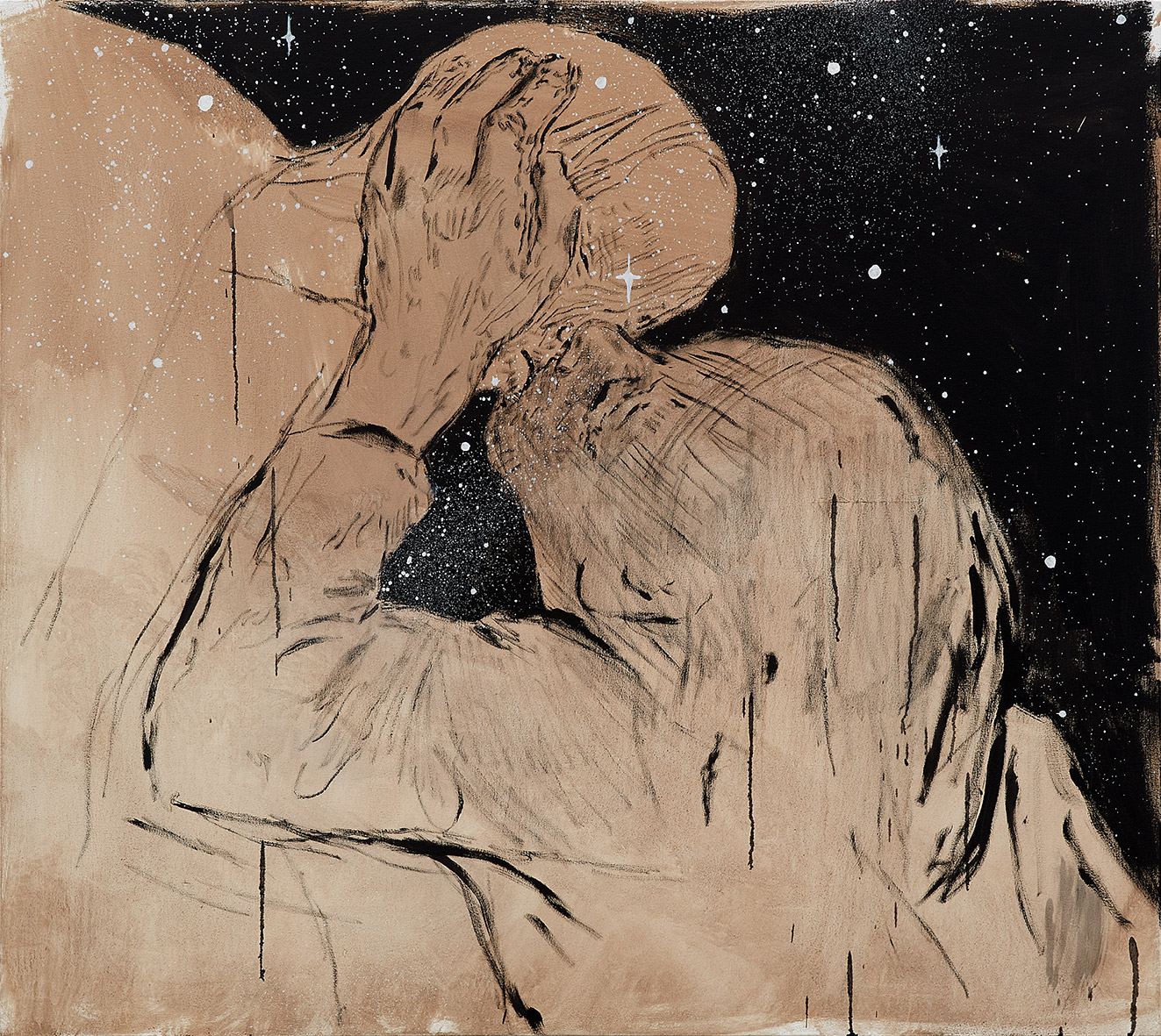 The Kiss of Air
2020
Oil and wax on canvas
129.5 × 144.8 cm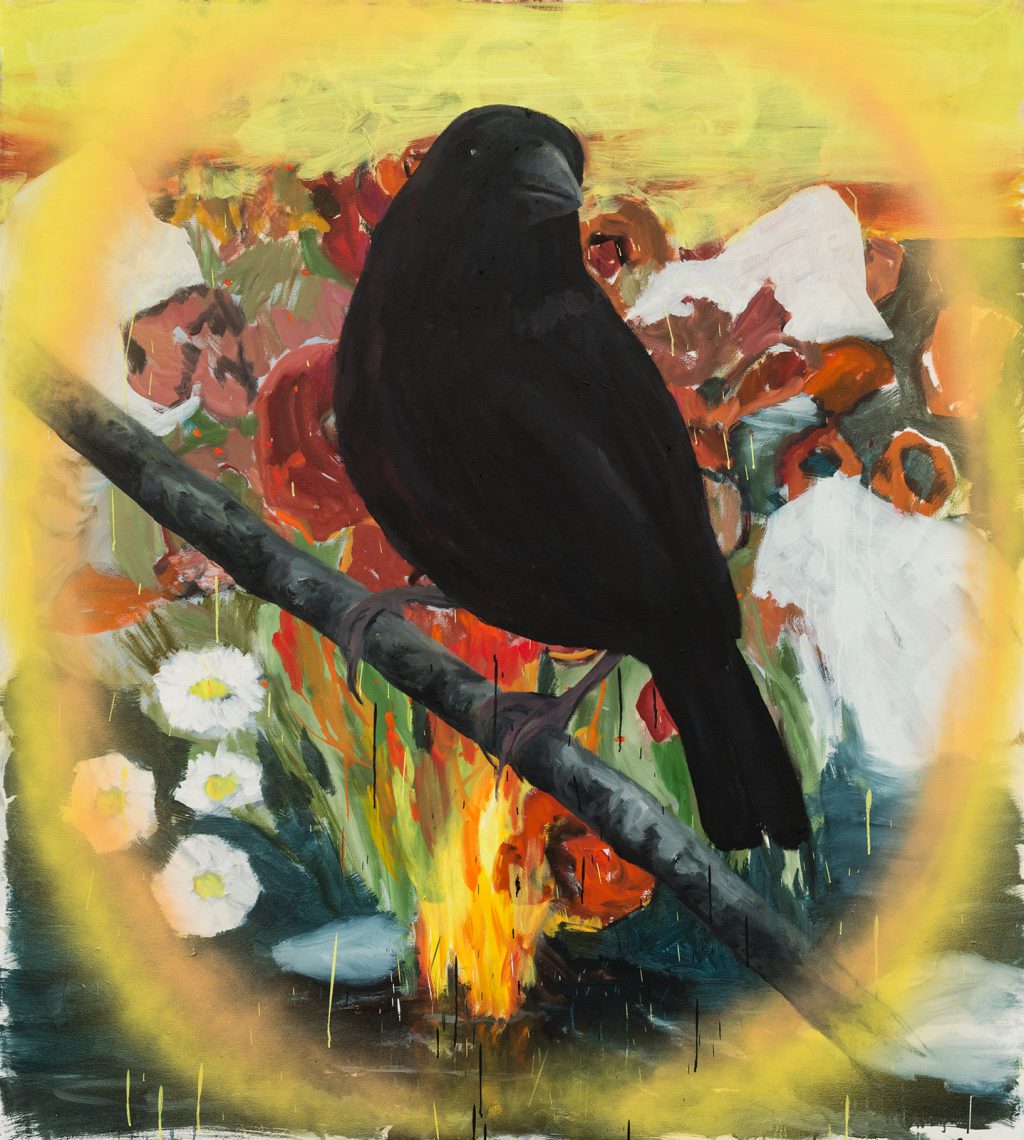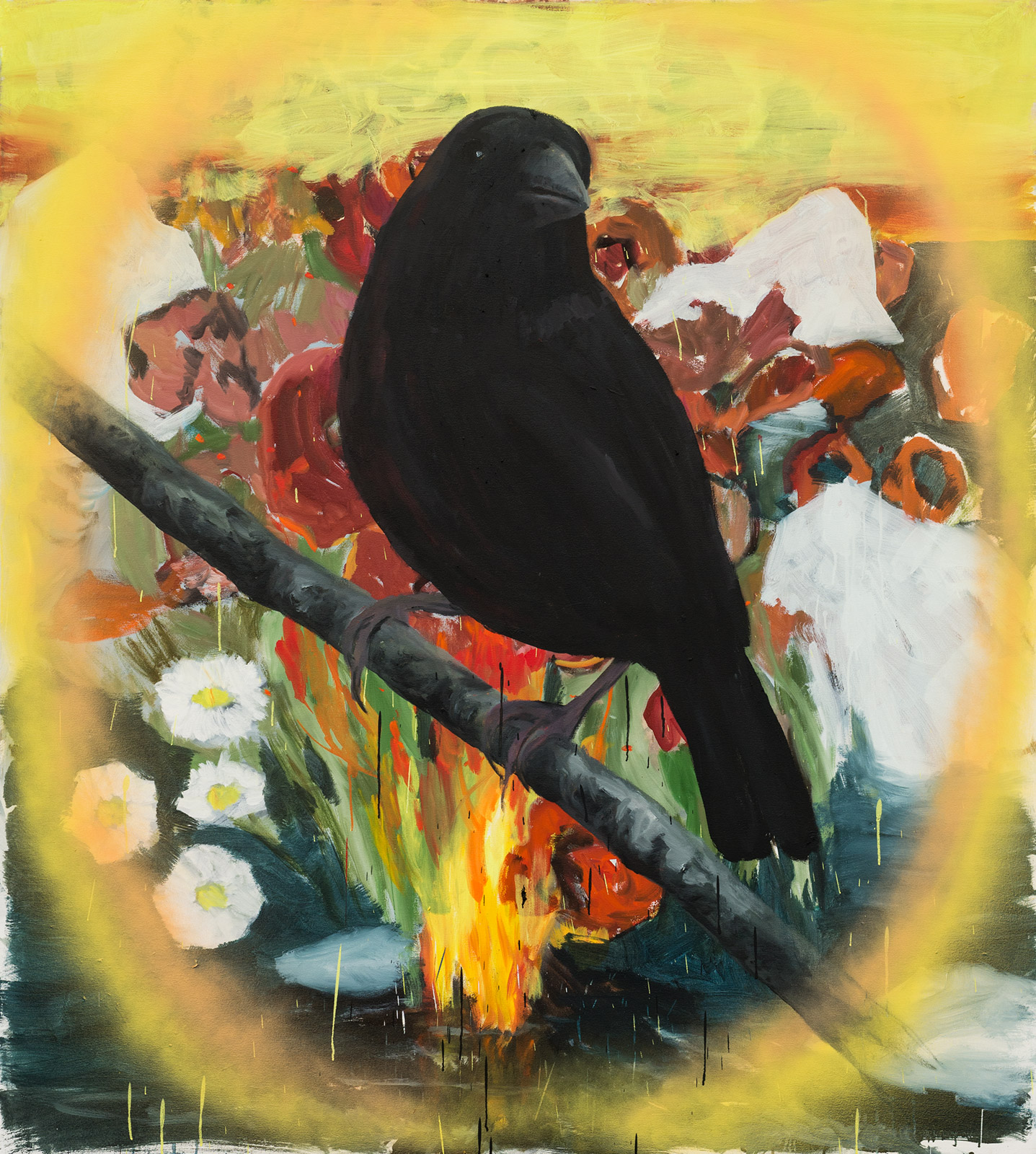 The Choir (The Way)
2018
Oil and wax on canvas
177.8 × 160.2 cm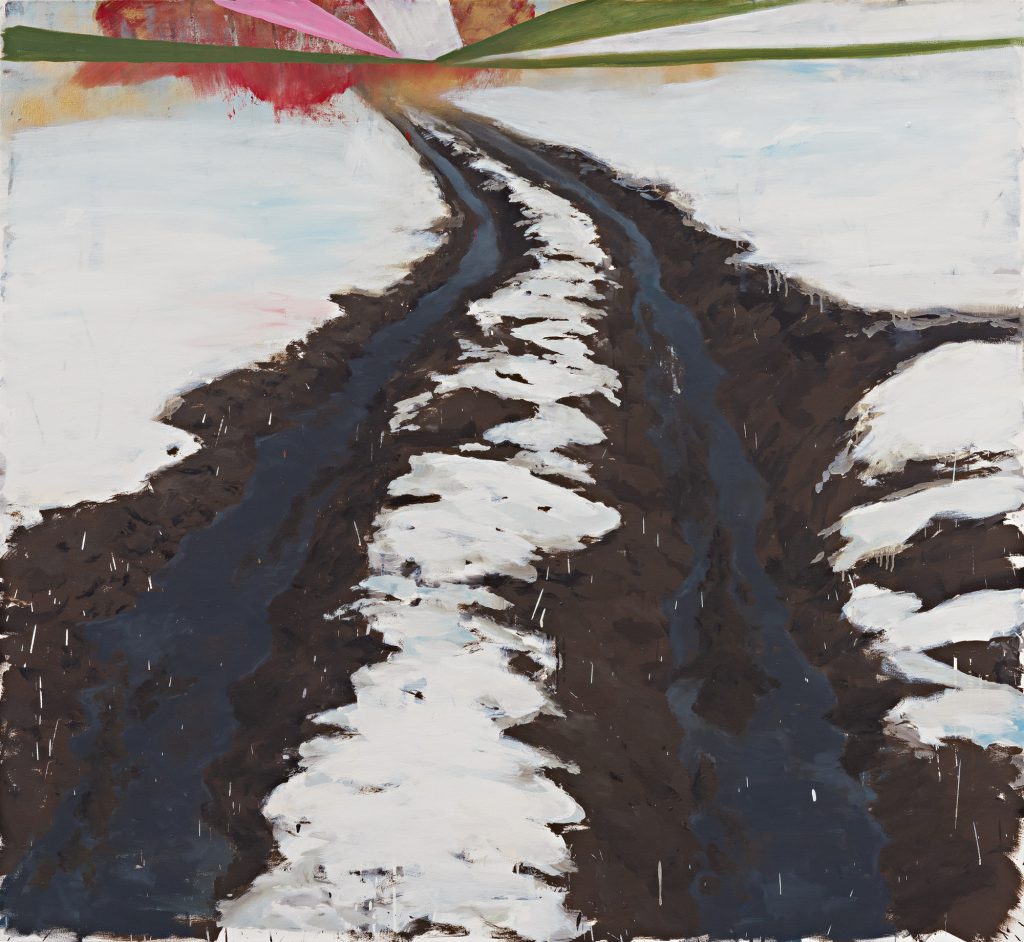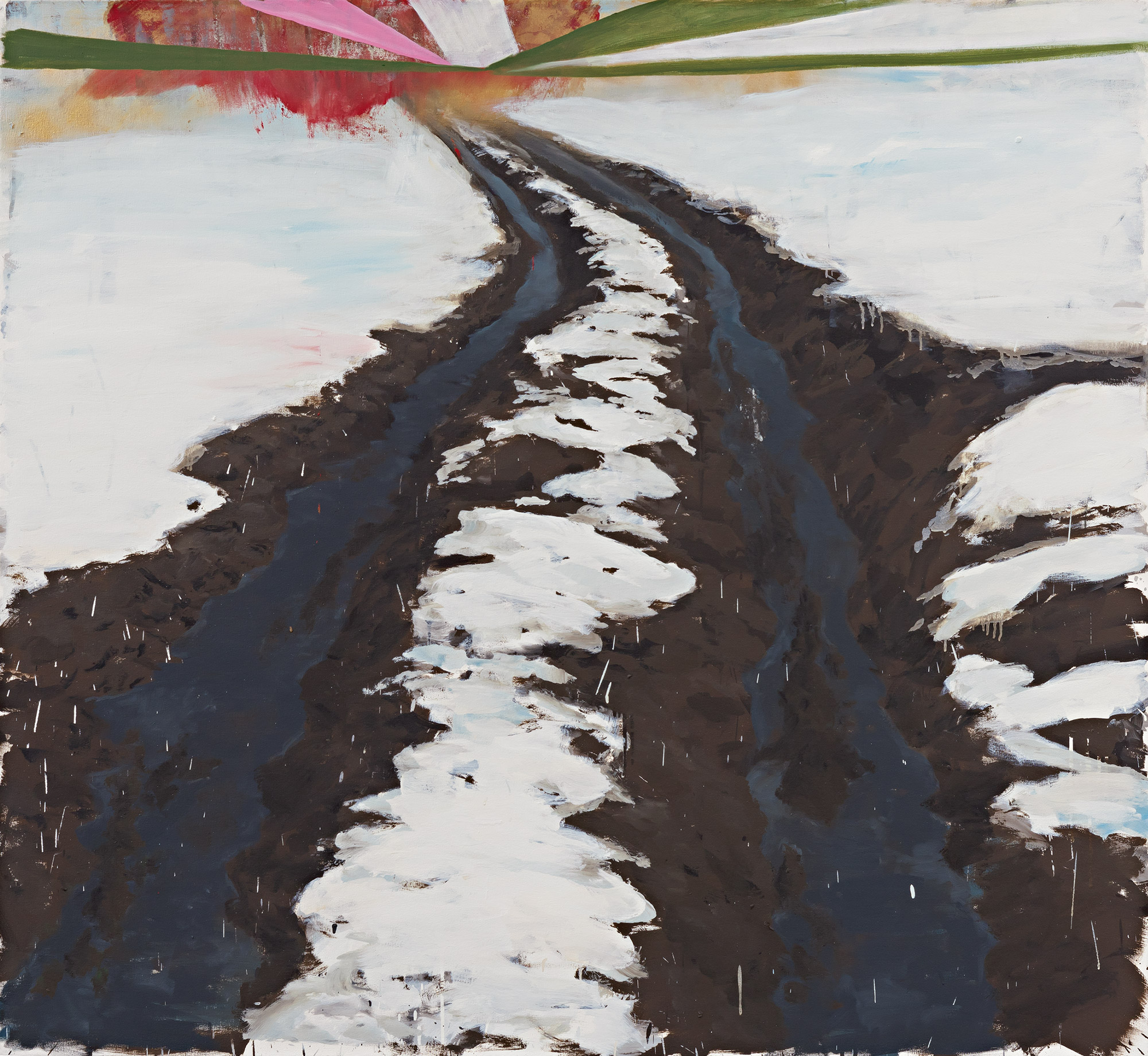 The Spellbound
2017
Oil and wax on canvas
168 × 183 cm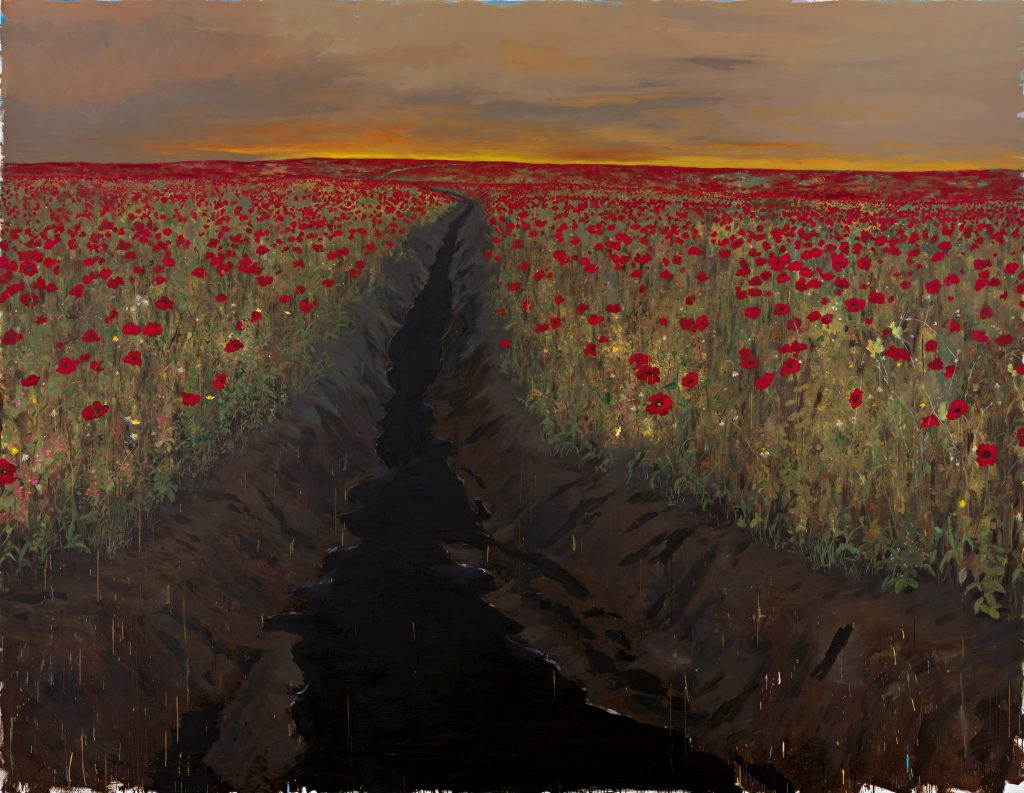 The Wanted Freedom (Black Milk)
2017
Oil and wax on canvas
295 × 381 cm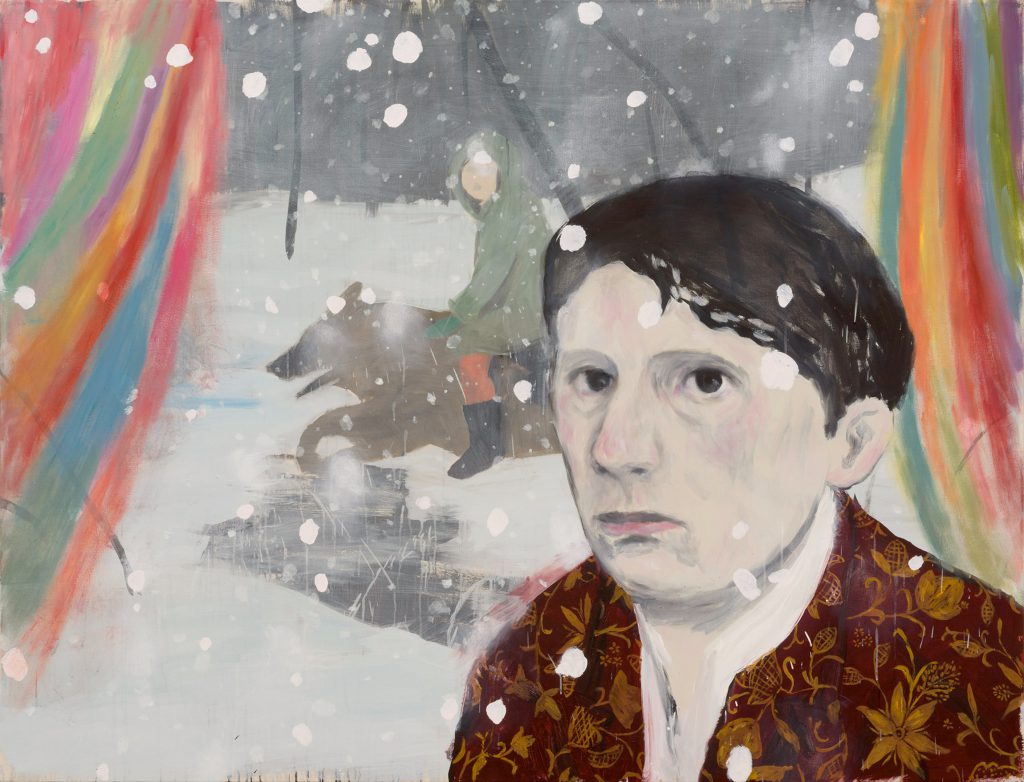 The Field Still To Be (Philipp Otto Runge)
2016
Oil and wax on canvas
152 × 198 cm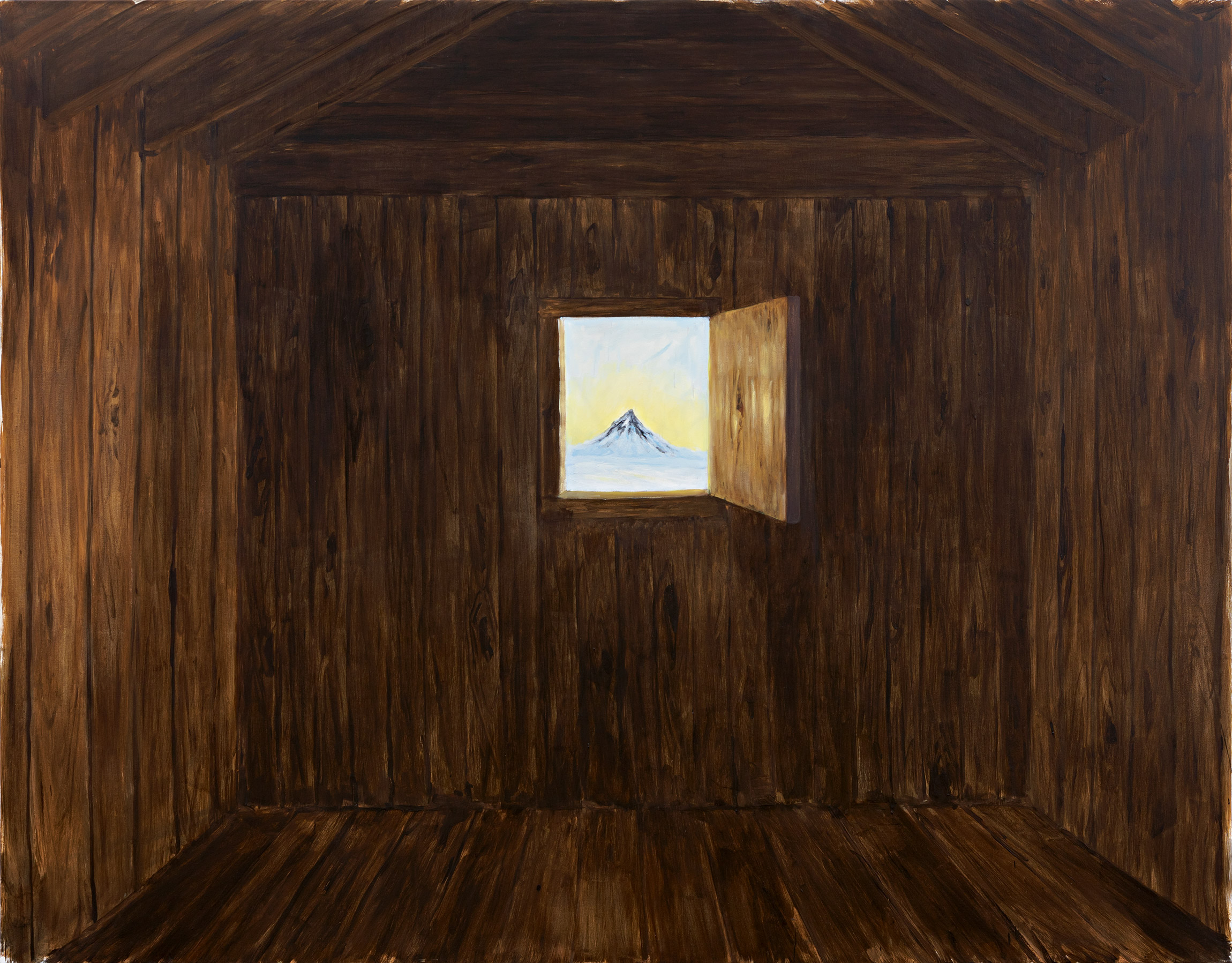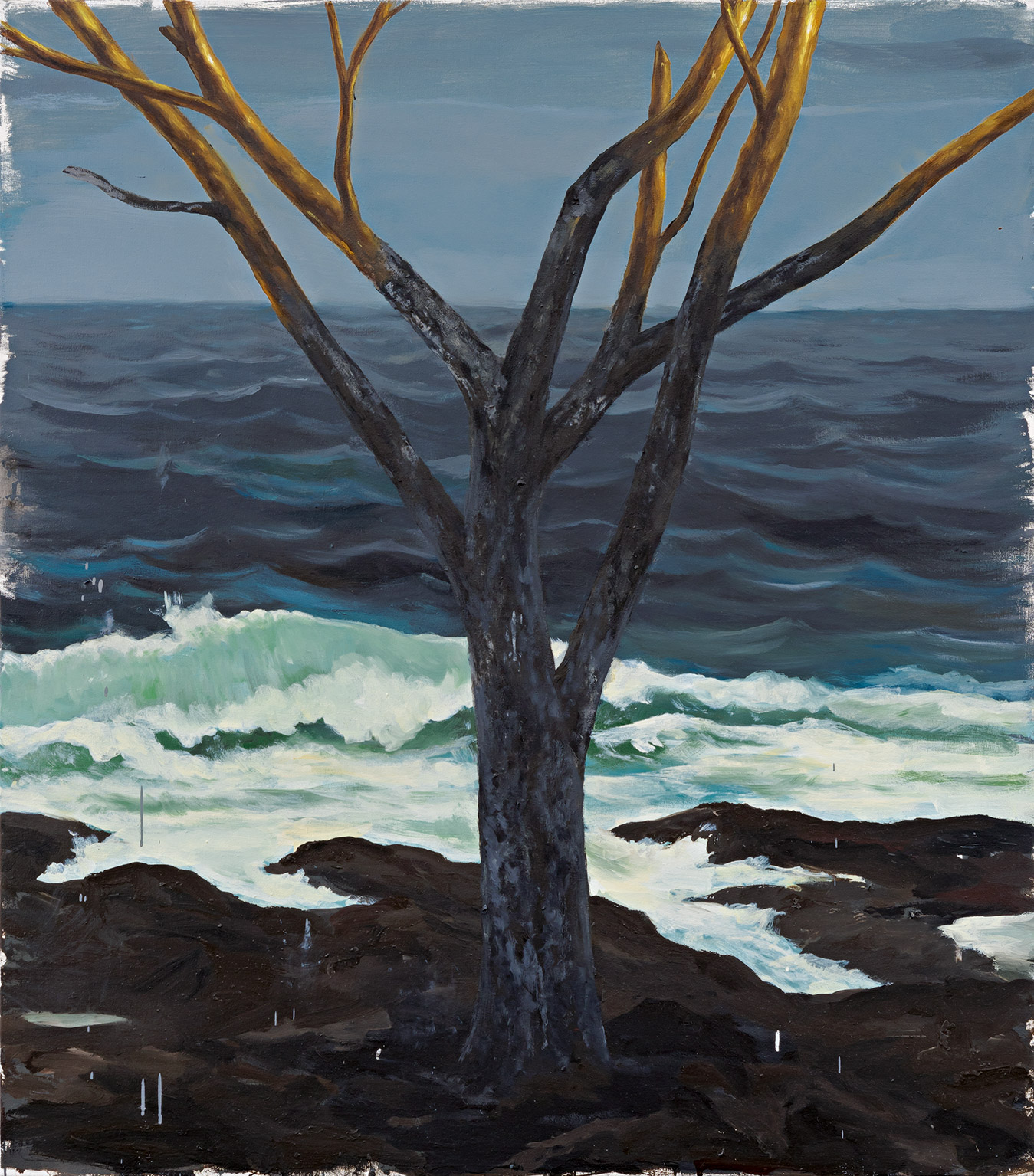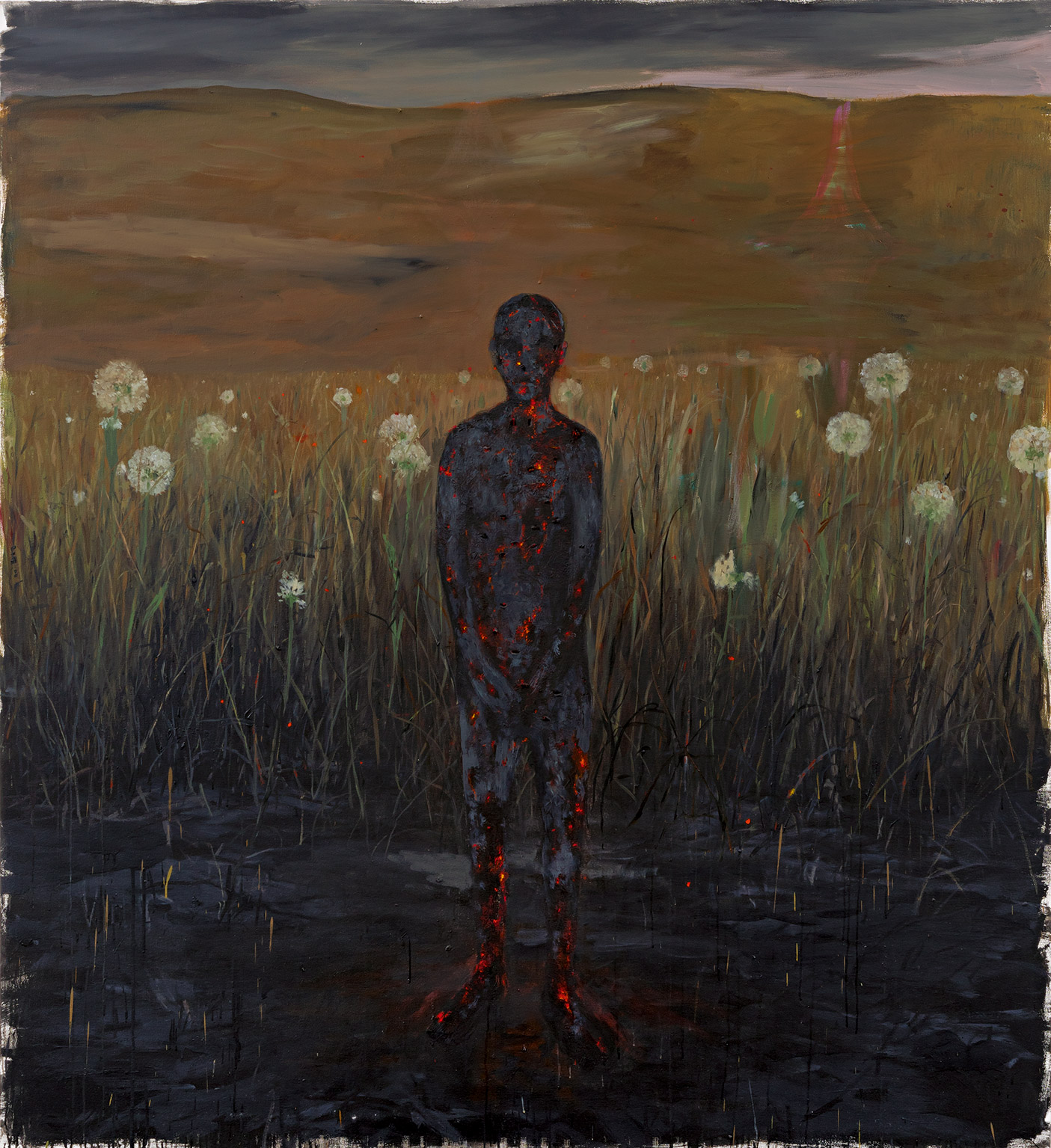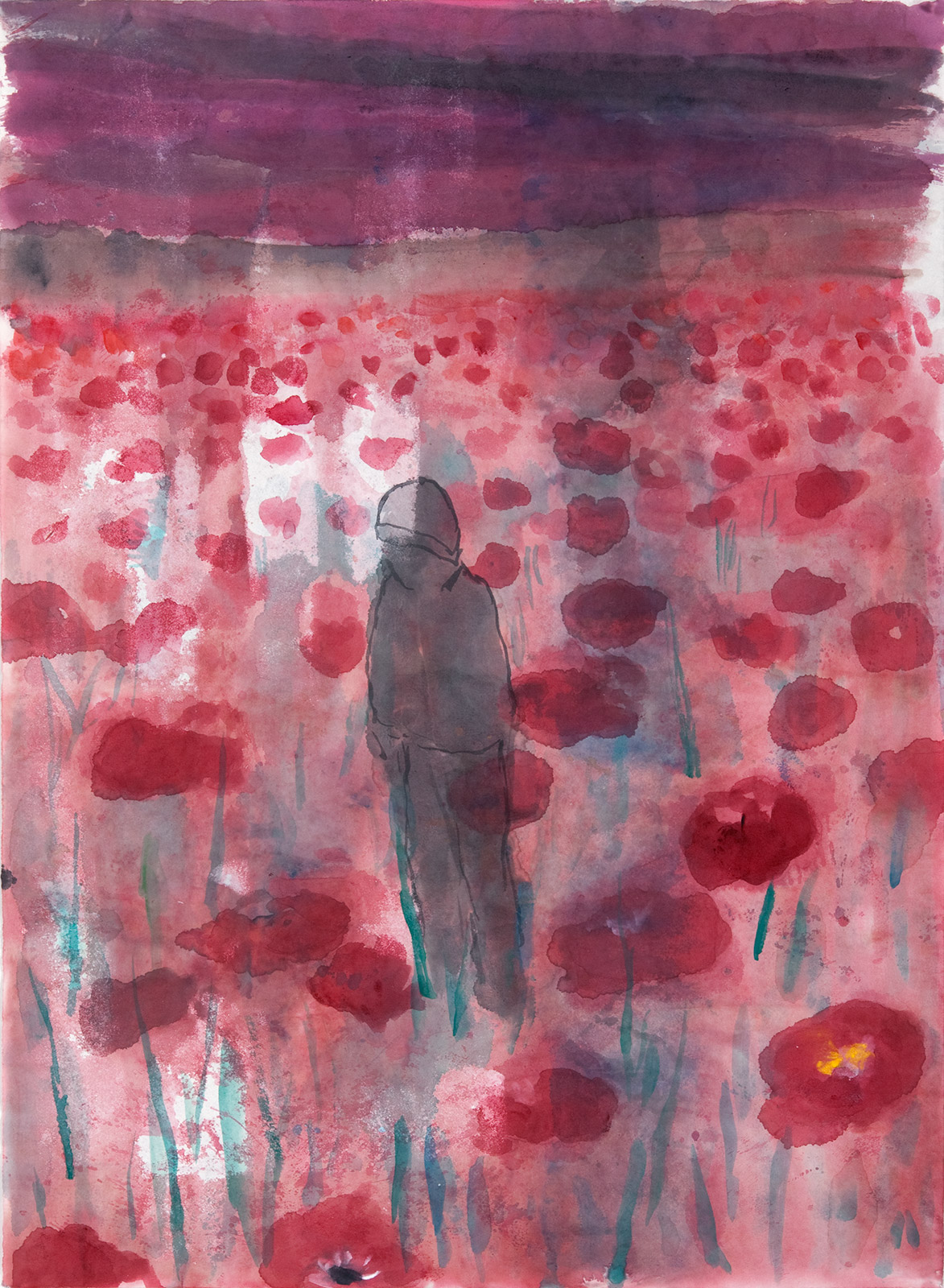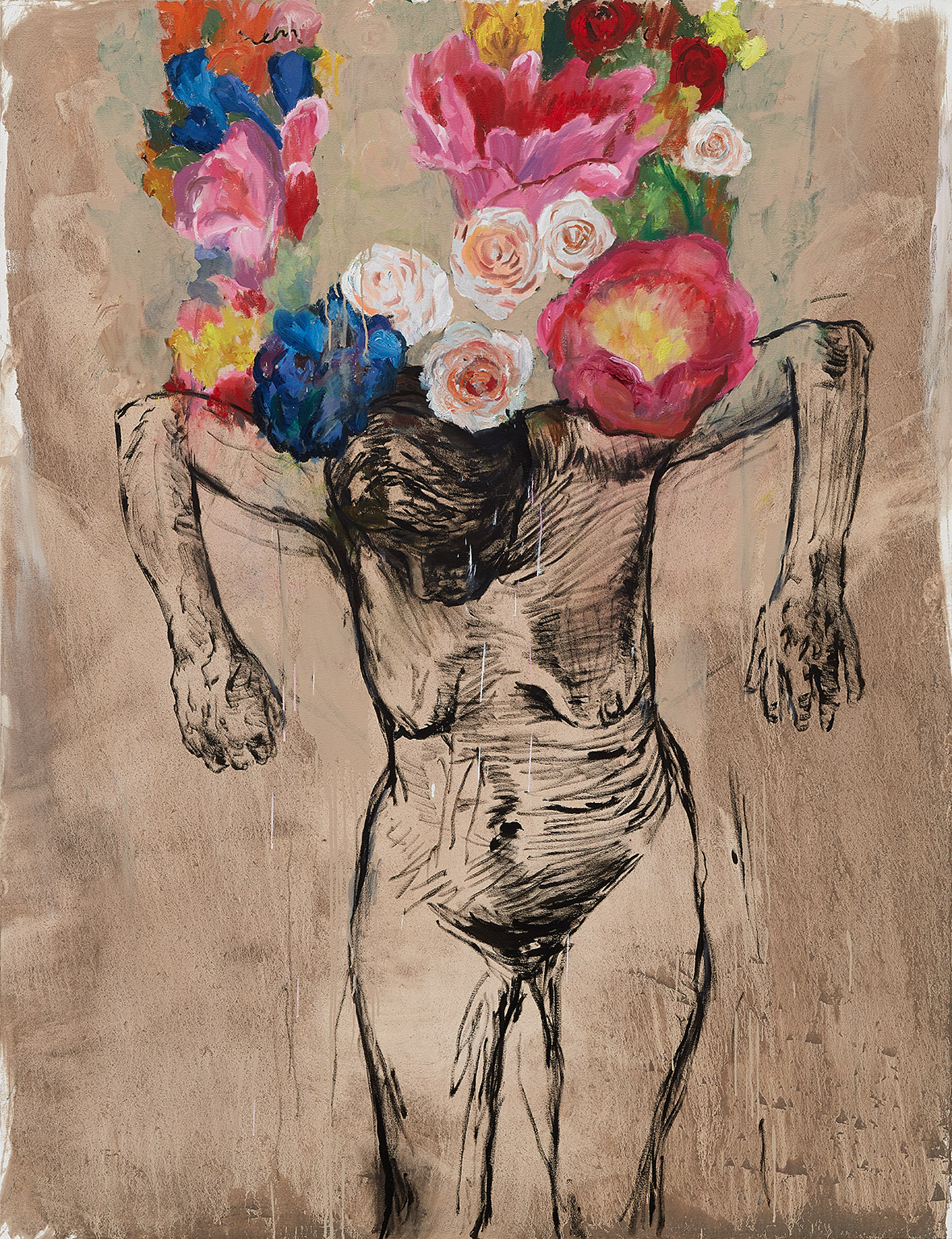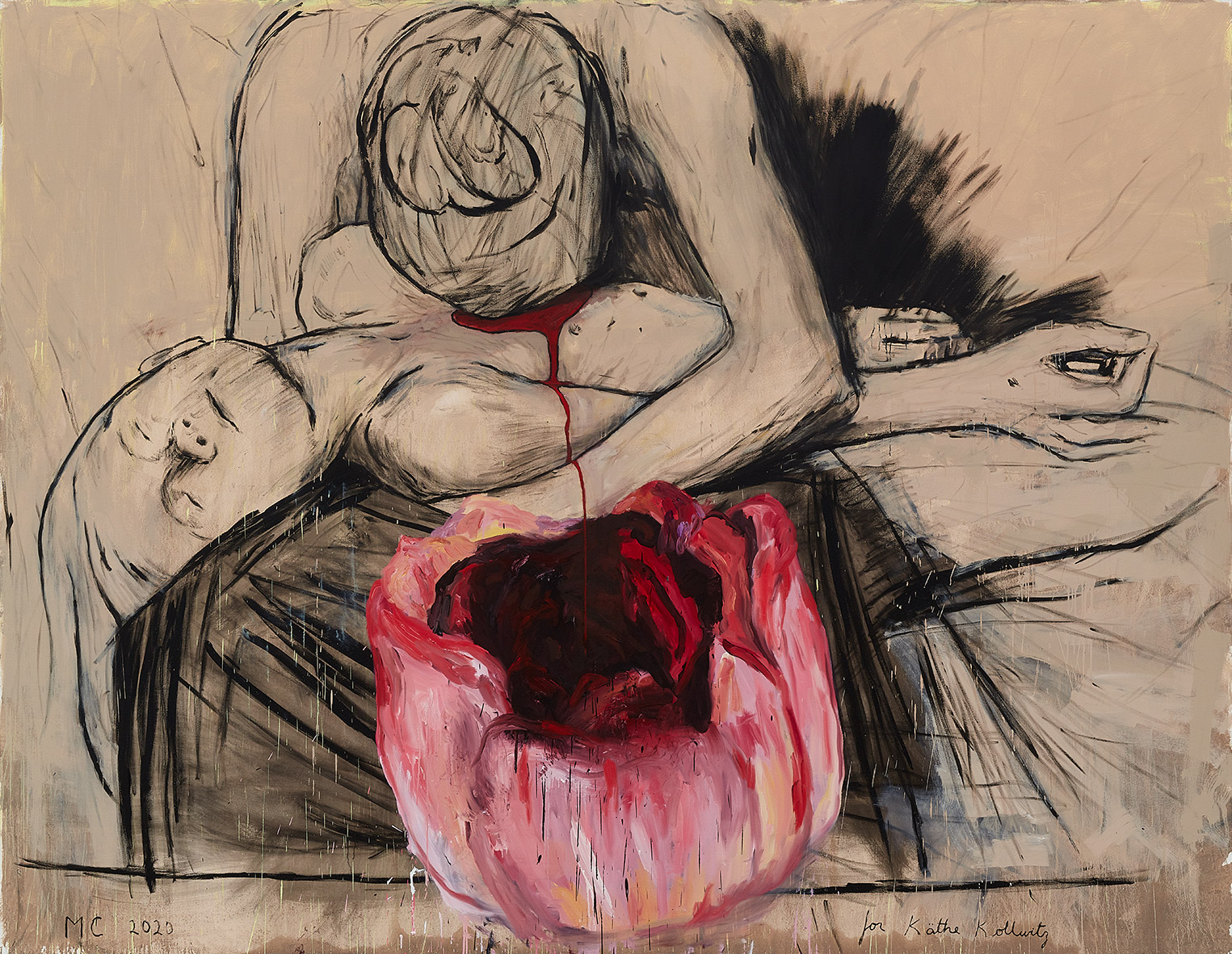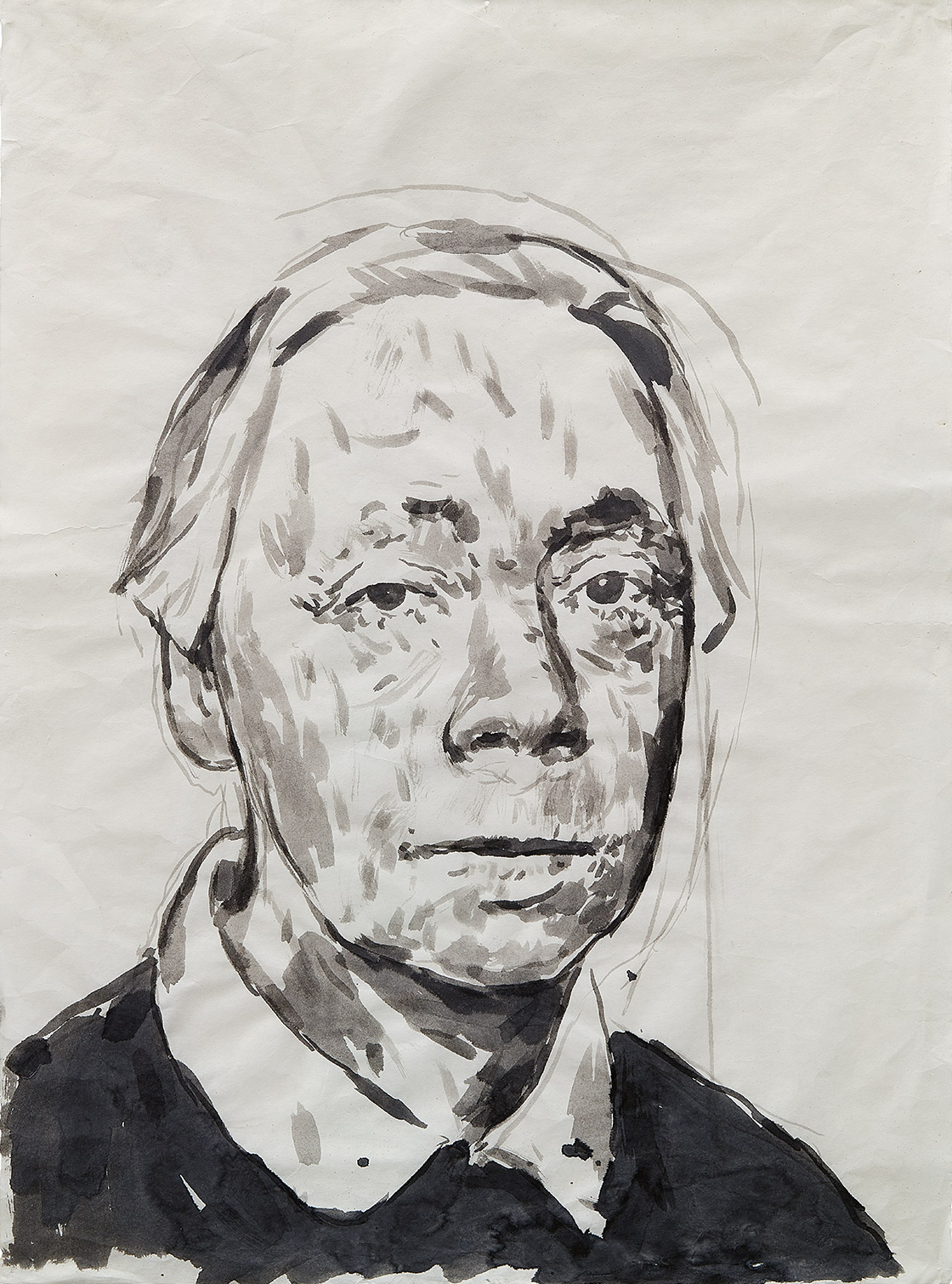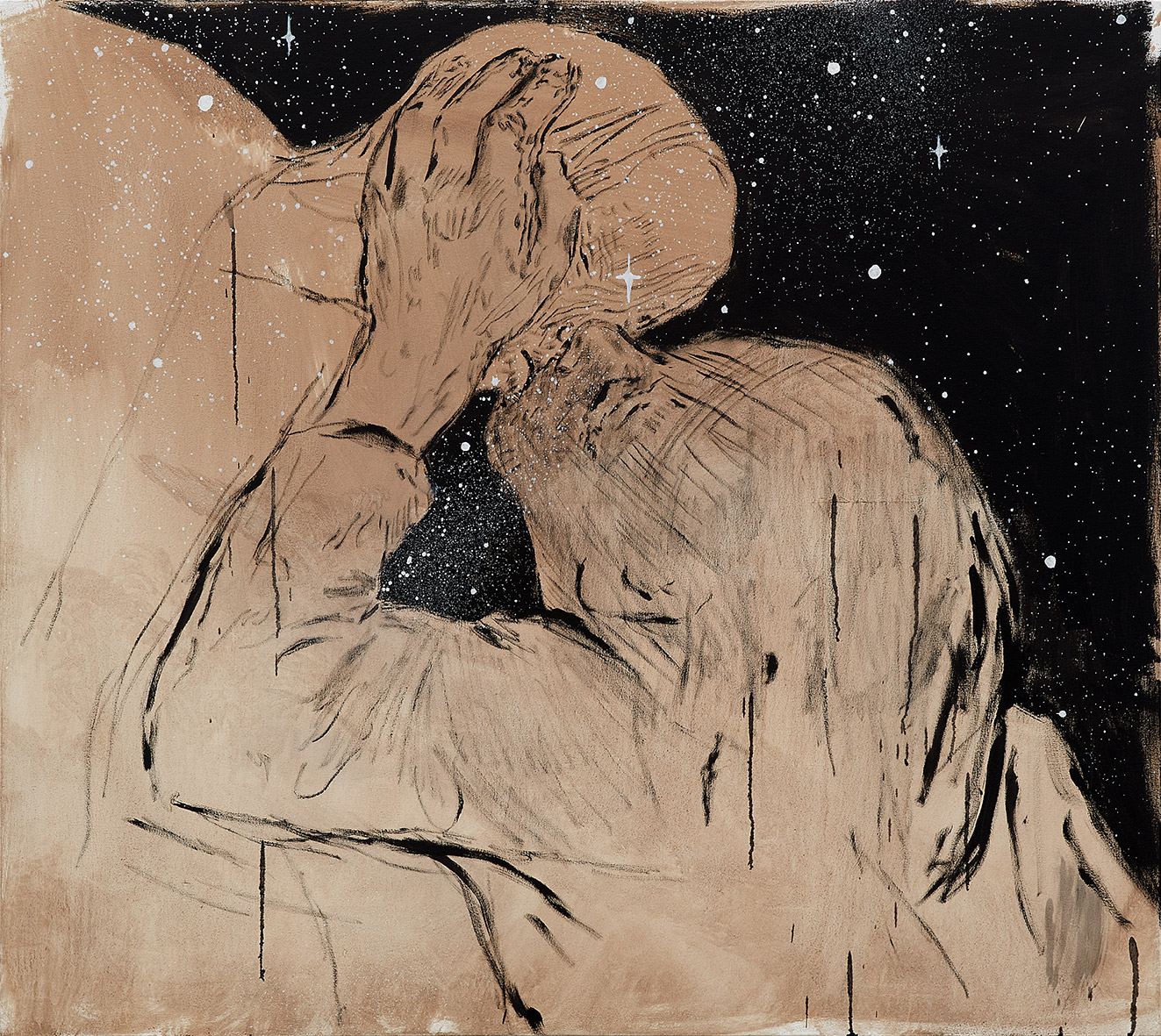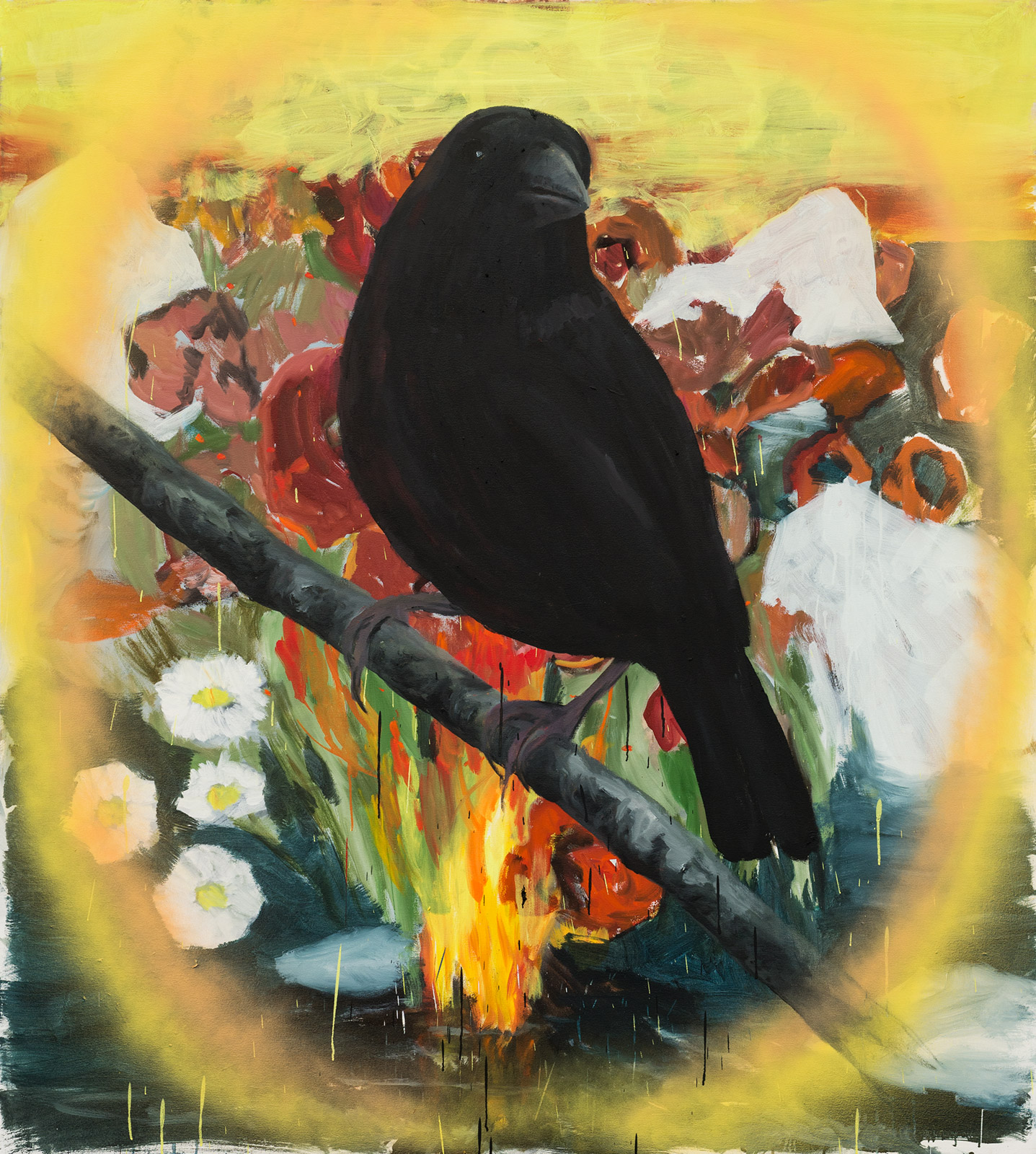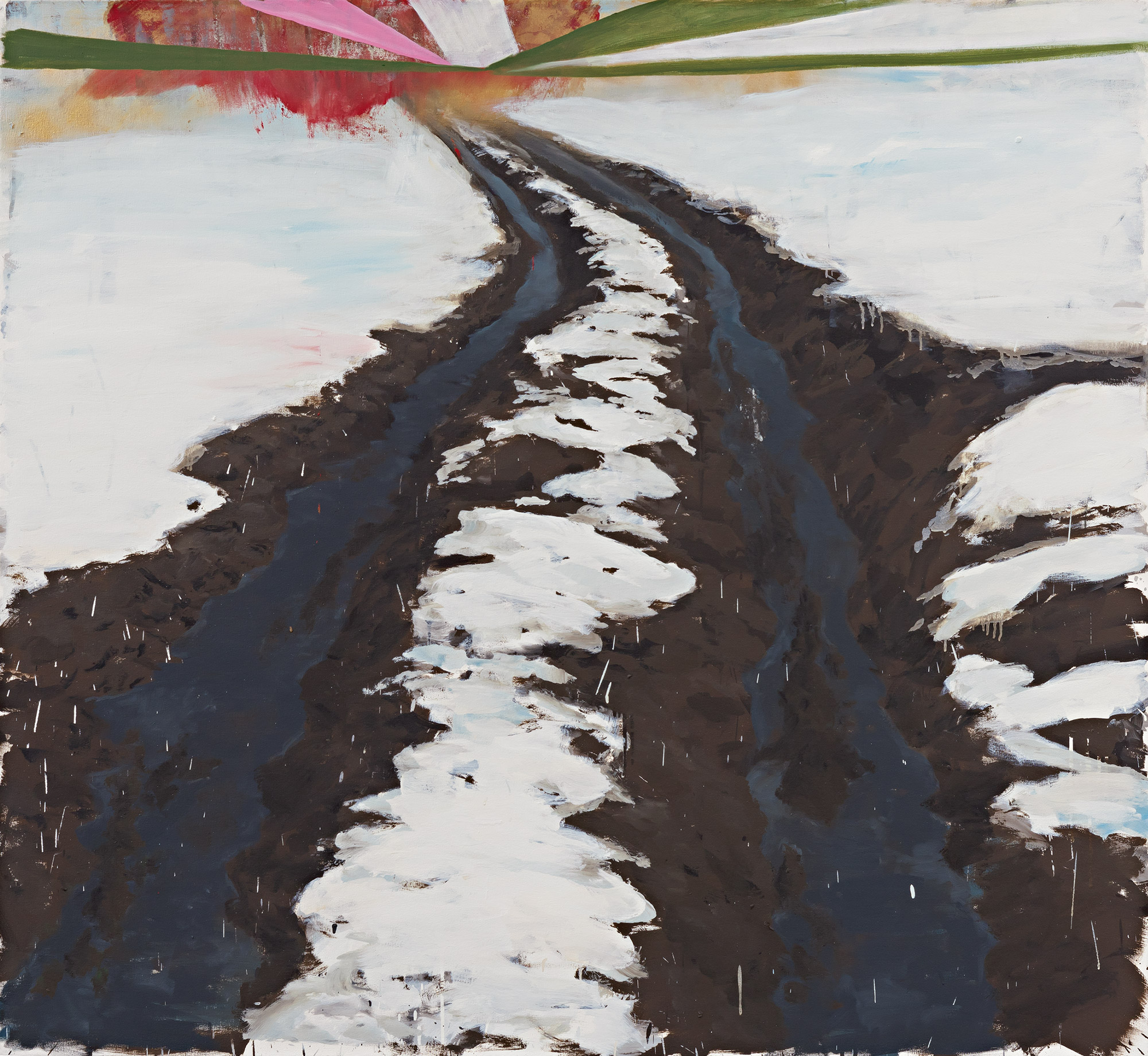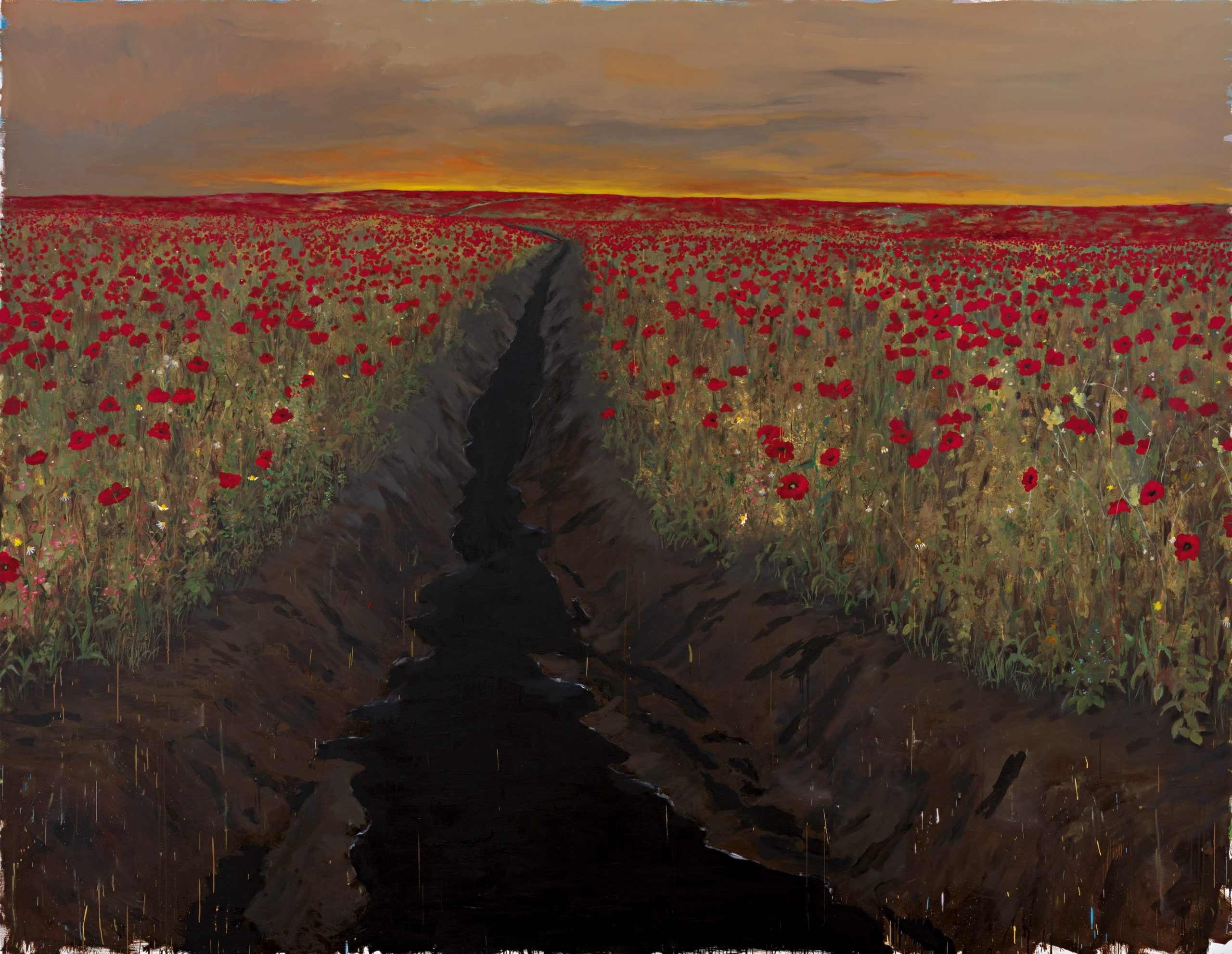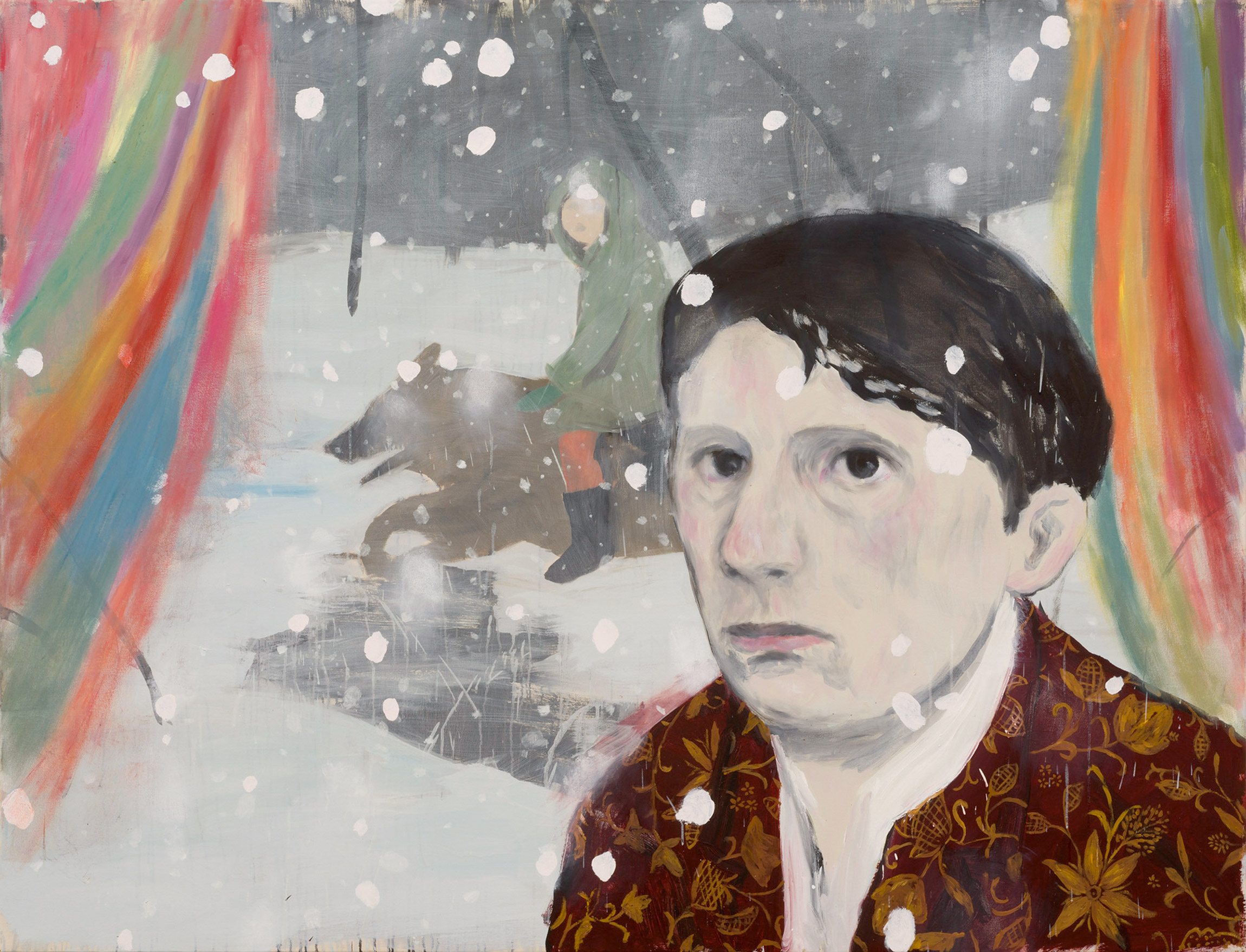 ---
About
Enrique Martínez Celaya was born in 1964 in Cuba, where he spent the early years of his life. He grew up in Spain and Puerto Rico. At the age of eight, Martínez Celaya began drawing regularly. Painting soon became an important form of expression for him. He was so eager that he took lessons from a painter while attending school. Painting remained with Martínez Celaya while he studied physics, which he took up in 1986 at Cornell University in Ithaca in the State of New York. Upon graduation, he was confronted with a difficult choice: The University of California had accepted him for a doctoral program that promised a rewarding career. On the other hand, his need for artistic expression had been growing stronger. For a while, Martínez Celaya pursued both these interests in parallel. Then in 1990 he decided that he wanted to do something of value to himself and others – and this something was narrative, figurative painting. He consigned to paper what he definitely did not want: "paintings that only I can understand". And so Martínez Celaya studied art at the Skowhegan School of Painting and Sculpture in New York and the University of California in Santa Barbara, and devoted himself to socially involved artistic creation.
That decision-making process reflects how important it is for Martínez Celaya to engage in textual dialogue. He wrote a kind of short manifesto, setting out the arguments for and against, and essentially letting the decision take shape through the writing. His artistic output is still accompanied by texts of many kinds. The artist composes notations, diary and blog entries, poems, manifesto-like statements, lectures, and much else besides. Text and writing are also found in many of his paintings. And independently of his artistic practice, he has published in various fields, even founding his own press in 1998.

Continue reading
Martínez Celaya's textual articulations are nourished not least by his deep immersion in philosophical questions and theories. The writings of Hegel, Heidegger, Kierkegaard, and Nietzsche are pivotal. Drawing on their ideas, Martínez Celaya has formulated an ethical, socially committed approach to the work of an artist. This provides the foundation for his oeuvre, which is notable both for the plurality of media deployed and for the stringency in style and content. Gradually, the bidimensionality of paper, paint, and photography gave rise to a third dimension. The artist incorporated materials like feathers, tar, mirrors, wax, and cloth into his paintings. Soon he expanded his spectrum to include sculptural work, which then grew into spatial installations and environments. The diversity of media and materials contrasts with a continuity in motif and content. These latter touch on fundamentals: ever-present themes are alienation or rapprochement between humans and nature, individual and collective memories, the constant discrepancy between what happens and what we remember. Alongside these, he processes the experience of home and alien territory, exile, feeling safe and feeling exposed.
This universe of existential themes is reflected in a universal artistic idiom. Martínez Celaya never loses himself in detail or distracts attention: his compositions are expansive, precise, embracing the space; the elements of the motif are always clear – with veritable archetypes of people, animals, landscapes and shelter.
Martínez Celaya lives and works near Los Angeles. His work has long been anchored in the international canon of contemporary art and shown at many exhibitions. Venues displaying his works recently include the Phillips Collection in Washington, D. C., the Hermitage in St. Petersburg, the Pérez Art Museum in Miami, and the Museum der bildenden Künste in Leipzig.
---
---
---
Chronology
---
Biography
1964
Born in Havana, Cuba
1986
BS Applied and Engineering Physics, Cornell University, Ithaca, NY
1988
MS Quantum Electronics, University of California, Berkeley, CA
1994
Skowhegan School of Painting and Sculpture, New York, NY
MFA Painting, University of California, Santa Barbara, CA
1994–2003
Associate Professor, Pomona College and Claremont Graduate University, Claremont, CA
2007–2010
Visiting Presidential Professor, University of Nebraska, Lincoln, NE
since 2014
Montgomery Fellow, Dartmouth College, Hanover, NH
2016–2017
The Roth Family Distinguished Visiting Scholar, Dartmouth College, Hanover, NH
since 2017
Provost Professor of Humanities and Arts, University of Southern California, Los Angeles, CA
since 2020
Visual Arts Fellow at The Huntington Library, Art Museum, and Botanical Gardens, San Marino, CA
Honorary Doctorate from Otis College of Art and Design, Los Angeles, CA
Lives and works in Los Angeles, CA.
Selected Solo Exhibitions
2023
Watching and Waiting: Enrique Martínez Celaya Selected Sculpture 2005–2023, Museo Marino Marini, Florence
Enrique Martínez Celaya, Tucson Museum of Art, Tucson, AZ
2022
Enrique Martínez Celaya: The Foreigner's Song, Miles McEnery Gallery, New York, NY
Enrique Martínez Celaya, Hispanic Society Museum & Library, New York, NY
Enrique Martínez Celaya: The Grief of Almost, Hood Museum of Art, Dartmouth College, Hanover, NH
Enrique Martínez Celaya: The Rose Garden, UTA Artist Space, Beverly Hills, CA
Enrique Martínez Celaya: Sea, Sky, Land. Towards a Map of Everything, Fisher Museum of Art, University of Southern California, Los Angeles, CA
Enrique Martínez Celaya and Robinson Jeffers: The Fire of Heaven, Doheny Memorial Library, University of Southern California, Los Angeles, CA; Monterey Museum of Art, Monterey, CA
2021
Enrique Martínez Celaya: There-bound (Borderlands), The Huntington Library, Art Museum and Botanical Gardens, San Marino, CA
Enrique Martínez Celaya: A Third of the Night, Baldwin Gallery, Aspen, CO
Enrique Martínez Celaya, Käthe Kollwitz: Von den ersten und den letzten Dingen, Galerie Judin, Berlin
Enrique Martínez Celaya: Un poema a Madrid, Galería Casado Santapau, Madrid
2020
Enrique Martínez Celaya, Jack Shainman Gallery, New York, NY
Enrique Martínez Celaya, Baldwin Gallery, Aspen, CO
2019
Enrique Martínez Celaya: The Mariner's Meadow, Blain|Southern, London
Enrique Martínez Celaya: The Tears of Things, Kohn Gallery, Los Angeles, CA
2018
Enrique Martínez Celaya: The Other Life, Galleri Andersson/Sandström, Stockholm
2017
Enrique Martínez Celaya: The Gypsy Camp, Jack Shainman Gallery, New York, NY
2016
One-On-One: Enrique Martínez Celaya – Albert Pinkham Ryder, The Phillips Collection, Washington, D.C.
Enrique Martínez Celaya: Self and Land, Baldwin Gallery, Aspen, CO
Enrique Martínez Celaya: Self and Sea, Parafin, London
Enrique Martínez Celaya: Small Paintings 1974–2015, Abroms-Engel Institute for the Visual Arts, Birmingham, AL
2015
Enrique Martínez Celaya: Lone Star, L.A. Louver, Venice, CA
Enrique Martínez Celaya: Empires. Land and Empires. Sea, Jack Shainman Gallery, New York, NY
2014
Enrique Martínez Celaya: The Seaman's Crop, Parafin, London
Enrique Martínez Celaya: Burning as It Were a Lamp, Hood Art Museum, Dartmouth College, Hanover, NH
Enrique Martínez Celaya: A Wasted Journey. A Half-finished Blaze, Galleri Andersson/Sandström, Umeå
2013
Enrique Martínez Celaya: Burning as It Were a Lamp, Fredric Snitzer Gallery, Miami, FL
Enrique Martínez Celaya: The Pearl, SITE Santa Fe, Santa Fe, NM
Enrique Martínez Celaya: Concepts and Studies for The Pearl, James Kelly Contemporary, Santa Fe, NM
2012
Enrique Martínez Celaya: The Hunt's Will, L.A. Louver, Los Angeles, CA
Enrique Martínez Celaya: The Tower of Snow, The State Hermitage Museum, St. Petersburg and Strandverket Konsthall, Marstrand
Enrique Martínez Celaya: Roadhome, Galleri Andersson/Sandström, Stockholm
Enrique Martínez Celaya: El Cielo de Invierno, Galeria Joan Prats, Barcelona
2011
Enrique Martínez Celaya: Schneebett, Miami Art Museum, Miami, FL
Enrique Martínez Celaya: Wormwood, L.A. Louver, Venice, CA
Enrique Martínez Celaya: The Cliff, Liverpool Street Gallery, Sydney
2010
Enrique Martínez Celaya: Watercolors, Greg Kucera Gallery, Seattle
Enrique Martínez Celaya: The Open, Simon Lee Gallery, London
Enrique Martínez Celaya: The Crossing, Cathedral Church of St. John the Divine, New York, NY
2009
Enrique Martínez Celaya: The Palace, Baldwin Gallery, Aspen, CO
Enrique Martínez Celaya: An Unfinished Conversation – Collecting Enrique Martínez Celaya, Boca Raton Museum of Art, Boca Raton
Enrique Martínez Celaya: An Empty Space, Akira Ikeda Gallery, New York, NY
Enrique Martínez Celaya: Down With Me, Sara Meltzer Gallery, New York, NY
2008
Enrique Martínez Celaya: Daybreak, L.A. Louver, Venice, CA
Enrique Martínez Celaya: The Lovely Season, Liverpool Street Gallery, Sydney
2007
Enrique Martínez Celaya: Nomad, Miami Art Museum, Miami, FL
Enrique Martínez Celaya: For Two Martinson Poems, Poorly Understood, Berggruen Gallery, San Francisco, CA
Enrique Martínez Celaya: Six Paintings on the Duration of Exile, Akira Ikeda Gallery, Taura
Enrique Martínez Celaya: Awaiting A Second Plan, Sara Meltzer Gallery, New York, NY
2006
Enrique Martínez Celaya: Schneebett, Museum der bildenden Künste, Leipzig
Enrique Martínez Celaya: Coming Home, Sheldon Museum of Art, University of Nebrasca, Lincoln, NE
2005
Enrique Martínez Celaya: Shore – "Is Today Yesterday?" (Part II), Griffin Contemporary, Santa Monica, CA
Enrique Martínez Celaya: Shore – "Is Today Yesterday?" (Part I), Akira Ikeda Gallery, Berlin
Enrique Martínez Celaya: Works on Paper, Oakland Museum of California, Oakland, CA
Enrique Martínez Celaya: The Photographs, Brauer Museum of Art, Valparaiso
2004
Enrique Martínez Celaya: Schneebett, Berliner Philharmonie, Berlin
Enrique Martínez Celaya: Poetry in Process, Colorado University Art Museum, Boulder, CO
Enrique Martínez Celaya: The October Cycle, Museum of Art Fort Lauderdale, Fort Lauderdale, FL
Enrique Martínez Celaya: Boy (Part III), Liverpool Street Gallery, Sydney
2003
Enrique Martínez Celaya: The October Cycle, Sheldon Museum of Art, University of Nebrasca, Lincoln, NE
Enrique Martínez Celaya: Recent Paintings, Berggruen Gallery, San Francisco, CA
2002
Enrique Martínez Celaya: The October Cycle, Kayne Griffin Corcoran, Santa Monica, CA
Enrique Martínez Celaya: The October Cycle, Danese Gallery, New York, NY
2001
Enrique Martínez Celaya 1992–2000, Orange County Museum of Art, Newport Beach, CA, Sandra and David Bakalar Gallery – Massachusetts College of Art and Design, Boston, MA, and The Contemporary Museum, Honolulu, HI
2000
Enrique Martínez Celaya: Coming Home, Griffin Contemporary, Venice, CA
Enrique Martínez Celaya: Paintings of Mercy, Rena Bransten Gallery, San Francisco, CA
Enrique Martínez Celaya: Pinturas de Merced, Galería Ramis Barquet, Monterrey
1999
Enrique Martínez Celaya: The Field, Andrew Mummery Gallery, London
1998
Enrique Martínez Celaya: Recent Works, Galerie Bäumler, Regensburg
Enrique Martínez Celaya: Works on Paper and Sculptures, Luigi Marrozzini Gallery, San Juan
Enrique Martínez Celaya: Works on Paper and Sculptures, Griffin Contemporary, Venice, CA
Enrique Martínez Celaya: New Work, Baldwin Gallery, Aspen, CO
1997
Enrique Martínez Celaya: Redemption, Burnett Miller Gallery, Santa Monica, CA
1996
Enrique Martínez Celaya: Recent Work, Bronx Museum of the Arts, New York, NY
1995
Enrique Martínez Celaya: Lions of Frosting, Dorothy Goldeen Gallery, Santa Monica, CA
1994
Enrique Martínez Celaya: The Black Paintings, University Art Museum, Santa Barbara, CA
Selected Monographs
2022
Enrique Martínez Celaya and Robinson Jeffers: The Fire of Heaven. Exh. cat. Monterey Museum of Art. Texts by Elliot Rachwitz-Roberts, Shana Nes Dambrot and Corey Madden. Berlin: Hatje Cantz
Enrique Martínez Celaya: Sea, Sky, Land. Towards a Map of Everything. Edited by Enrique Martínez Celaya. Texts by Selma Holo, Susan M. Anderson, Mark Irwin, Alexander Nemerov, Ed Schad, Elizabeth Prelinger, and David St. John. With a conversation between Susan M. Anderson and Enrique Martínez Celaya. Exh. cat. USC Fisher Museum of Art, Los Angeles. Berlin: Hatje Cantz
2021
Enrique Martínez Celaya, Käthe Kollwitz: Von den ersten und den letzten Dingen. Edited by Gudrun and Martin Fritsch, Juerg Judin, and Pay Matthis Karstens. Texts by Gudrun Fritsch, Pay Matthis Karstens, and Anita Beloubek-Hammer. Exh. cat. Galerie Judin, Berlin. Berlin: Hatje Cantz
2019
Enrique Martínez Celaya: The Mariner's Meadow. Texts by Barry Schwabsky and Enrique Martínez Celaya. With a conversation between Anouchka Grose and Enrique Martínez Celaya. Exh. cat. Blain|Southern, London
2018
Enrique Martínez Celaya: The Other Life. Text by Enrique Martínez Celaya. Exh. cat. Galleri Andersson/Sandström, Stockholm
2016
Enrique Martínez Celaya: Self and Sea. Text by Ben Tufnell. With a Conversation between Ben Tufnell and Enrique Martínez Celaya. Exh. cat. Parafin, London
Enrique Martínez Celaya: Small Paintings 1974–2015. Edited by Eve Sinaiko. Text by Lisa Tamiris Becker. Exh. cat. Abroms-Engel Institute for Visual Arts, Birmingham (Alabama). Birmingham (Alabama): Abroms-Engel Institute for Visual Arts
Enrique Martínez Celaya: Work and Documents 1990–2015. Edited by Tessa Blumenberg and David Chickey. Texts by Daniel A. Siedell, Matthew Biro, Peter Boswell, Michael W. Darling, John Felstiner, Ivan Gaskell, Thomas McEvilley, Charles Merewether, Frances K. Pohl, Mary Rakow, Michael Slenske and Abigail Solomon-Godeau. Santa Fe: Radius Books
2014
Enrique Martínez Celaya: The Tower of Snow. Text by Carlos Eire. With a Conversation between Jeremy Mikolajczak and Enrique Martínez Celaya. Miami: Miami Dade College and Whale and Star Press
2013
Enrique Martínez Celaya: The Pearl. Edited by David Chickey. Text by Irene Hofmann. Exh. cat. SITE Sante Fe, Sante Fe. Santa Fe: Radius Books
2012
Enrique Martínez Celaya: Working Methods – Métodos de trabajo. Texts by Matthew Biro and Mary Rakow. With a Conversation between Leo A. Harrington, Mary Rakow and Enrique Martínez Celaya. Barcelona: Polígrafa
2010
Enrique Martínez Celaya: The Palace. Exh. cat. Baldwin Gallery, Aspen. Aspen: Baldwin Gallery
2009
An Unfinished Conversation: Collecting Enrique Martínez Celaya. Edited by Martin Brest and Boca Raton Museum of Art. Texts by Martin Brest, Wendy Blazier and Daniel A. Siedell. Exh. cat. Boca Raton Museum of Art, Boca Raton. Boca Raton: Boca Raton Museum of Art
2008
Enrique Martínez Celaya: Daybreak. Text by Enrique Martínez Celaya. Exh. cat. L.A. Louver, Venice (California). Venice (California): L.A. Louver
Enrique Martínez Celaya: The Lovely Season. With a Conversation between Thomas Hoveling and Enrique Martínez Celaya. Exh. cat. Liverpool Street Gallery, Sydney. Sydney: Liverpool Street Gallery
2007
Enrique Martínez Celaya: Nomad. Text by Peter Boswell. Exh. cat. Miami Art Museum, Miami. Delray Beach: Whale and Star Press
2006
Enrique Martínez Celaya: Early Work. Edited by Daniel A. Siedell. Texts by Thomas McEvilley, Christian Williams and John Felstiner. Delray Beach: Whale and Star Press
2004
Enrique Martínez Celaya: Poetry in Process. Text by Lisa Tamiris Becker. Exh. cat. Colorado University Art Museum – University of Colorado, Boulder. Boulder: Colorado University Art Museum – University of Colorado
2003
Enrique Martínez Celaya: The October Cycle 2000–2002. Edited by Daniel A. Siedell. Exh. cat. Sheldon Memorial Art Gallery, Sculpture Garden and Museum of Art, Fort Lauderdale. Lincoln and Seattle: Marquand Books and Sheldon Memorial Art Gallery, Sculpture Garden and Museum of Art
Enrique Martínez Celaya: All the Field Is Ours. Text by Thomas McEvilley. Exh. cat. Griffin Contemporary, Santa Monica. Santa Monica: Griffin Contemporary
2001
Enrique Martínez Celaya 1992–2000. Edited by David Minnery. Texts by Georgianna M. Lagoria, James Jensen, Charles Merewether, Abigail Solomon-Godeau, Rosanna Albertini, Judson J. Emerick, Arden Reed, Colette Dartnall, and Enrique Martínez Celaya. With a Conversation between Howard N. Fox and Enrique Martínez Celaya. Exh. cat. Orange County Museum of Art, Newport Beach, Sandra and David Bakalar Gallery – Massachusetts College of Art, Boston, and The Contemporary Museum, Honululu. Köln: Wienand
2000
Enrique Martínez Celaya: Pictures of Mercy. Drafts of a Landscape. Text by Charles Merewether. Exh. cat. Galeria Ramis Barquet, New York. New York: Galeria Ramis Barquet
1999
Unbroken Poetry: The Work of Enrique Martínez Celaya. Edited by Anne Trueblood Brodzky. With a Conversation between Amnon Yariv, Donald Baechler and Enrique Martínez Celaya. Exh. cat. Griffin Contemporary, Venice (California) and The St. Pancras Chambers Building – Andrew Mummery Gallery, London. Venice (California): Whale and Star Press
1998
Enrique Martínez Celaya: Works on Paper and Sculptures. Exh. cat. Luigi Marrozzini Gallery, San Juan and Griffin Contemporary, Venice (California). San Juan and Venice (California): Luigi Marrozzini Gallery and Griffin Contemporary
Enrique Martínez Celaya: Berlin. The Fragility of Nearness. Texts by Peter Frank, Abigail Solomon-Godeau, M.A. Greenstein and Enrique Martínez Celaya. Exh. cat. Griffin Contemporary, Venice (California). Venice (California): William Griffin Editions
1996
Enrique Martínez Celaya. Text by Charles A. Riley. Exh. cat. Tricia Collins-Grand Salon, New York. New York: Tricia Collins-Grand Salon
1995
Enrique Martínez Celaya: Paintings from 1994 and 1995. Texts by Frances Pohl and Tricia Collins. Exh. cat. Dorothy Goldeen Gallery, Santa Monica. Santa Monica: Dorothy Goldeen Gallery
1994
Enrique Martínez Celaya: The Black Paintings. Poems and Visual Works. Exh. cat. University Art Museum, Santa Barbara. Santa Barbara: University Art Museum
Selected Books by the Artist
2020
Enrique Martínez Celaya: Collected Writings & Interviews 2010–2017. Lincoln and London: University of Nebraska Press
2015
On Art and Mindfulness: Notes from the Anderson Ranch. Culver City: Whale and Star Press
2010
Enrique Martínez Celaya: Collected Writings and Interviews 1990–2010. Introductions by Klaus Ottmann and James B. Milliken. Lincoln and London: University of Nebraska Press
The Nebraska Lectures 2007–2010. Introduction by James B. Milliken. Lincoln: University of Nebraska Press
2009
The Blog. Bad Time for Poetry. Delray Beach: Whale and Star Press
1998
Berlin. Photographs and Poems. Introduction by Stephen Cohen. Exh. cat. Stephen Cohen Gallery, Los Angeles. Los Angeles: Stephen Cohen Gallery and William Griffin Editions
Selected Honors and Awards
2020
Honorary Doctorate, Otis College of Art and Design, Los Angeles, CA
2016
The Roth Family Distinguished Visiting Scholar, Dartmouth College, Hanover, NH
2014
Montgomery Fellow, Dartmouth College, Hanover, NH
Cecil H. and Ida Green Honors Chair, Texas Christian University, Fort Worth, TX
2013
Knight Foundation Grant, John S. and James L. Knight Foundation, Miami, FL
2007
National Artist Award, Anderson Ranch Arts Center, Snowmass Village, CO
2001
California Community Foundation Fellowship for Visual Artists, J. Paul Getty Trust Fund for the Visual Arts, Los Angeles, CA
1998
Young Talent Award, Los Angeles County Museum of Art, Los Angeles, CA
Selected Collections
Arkansas Art Center, Little Rock, AR
Boca Raton Museum of Art, FL
Brauer Museum of Art, Valparaiso
CU Art Museum, University of Colorado, Boulder, CO
Denver Art Museum, CO
Figge Art Museum, Davenport, IA
Henry Art Gallery, University of Washington, Seattle, WA
Hood Museum of Art, Dartmouth College, Hanover, NH
Joan Flasch Artists' Book Collection – School of the Art Institute of Chicago, IL
Los Angeles County Museum of Art, Los Angeles, CA
Moderna Museet, Stockholm
Museum der bildenden Künste, Leipzig
Museum of Contemporary Art San Diego, CA
Museum of Contemporary Art, Los Angeles, CA
Museum of Fine Arts, Houston, TX
Museum of Nebraska Art, Kearney, NE
Neues Stadtmuseum, Landsberg am Lech
North Carolina Museum of Art, Raleigh, NC
NSU Art Museum Fort Lauderdale, FL
Oakland Museum of California, CA
Palm Springs Art Museum, Palm Springs, CA
Patricia & Phillip Frost Art Museum, Miami, FL
Pérez Art Museum Miami, FL
Pizzuti Collection, Columbus, OH
Pomona College Museum of Art, Claremont, CA
Portland Art Museum, Portland, OR
San Diego Museum of Art, San Diego, CA
Sheldon Museum of Art, University of Nebraska, Lincoln, NE
Strandverket Konsthall, Marstrand
The Bronx Museum of the Arts, New York, NY
The Contemporary Museum of Honolulu, Honolulu, HI
The Metropolitan Museum of Art, New York, NY
The Phillips Collection, Washington, D.C.
The State Hermitage Museum, St. Petersburg
Wadsworth Atheneum Museum of Art, Hartford, CT
Weatherspoon Art Museum, Greensboro, NC
Weisman Art Museum, Minneapolis, MN
Whitney Museum of American Art, New York, NY