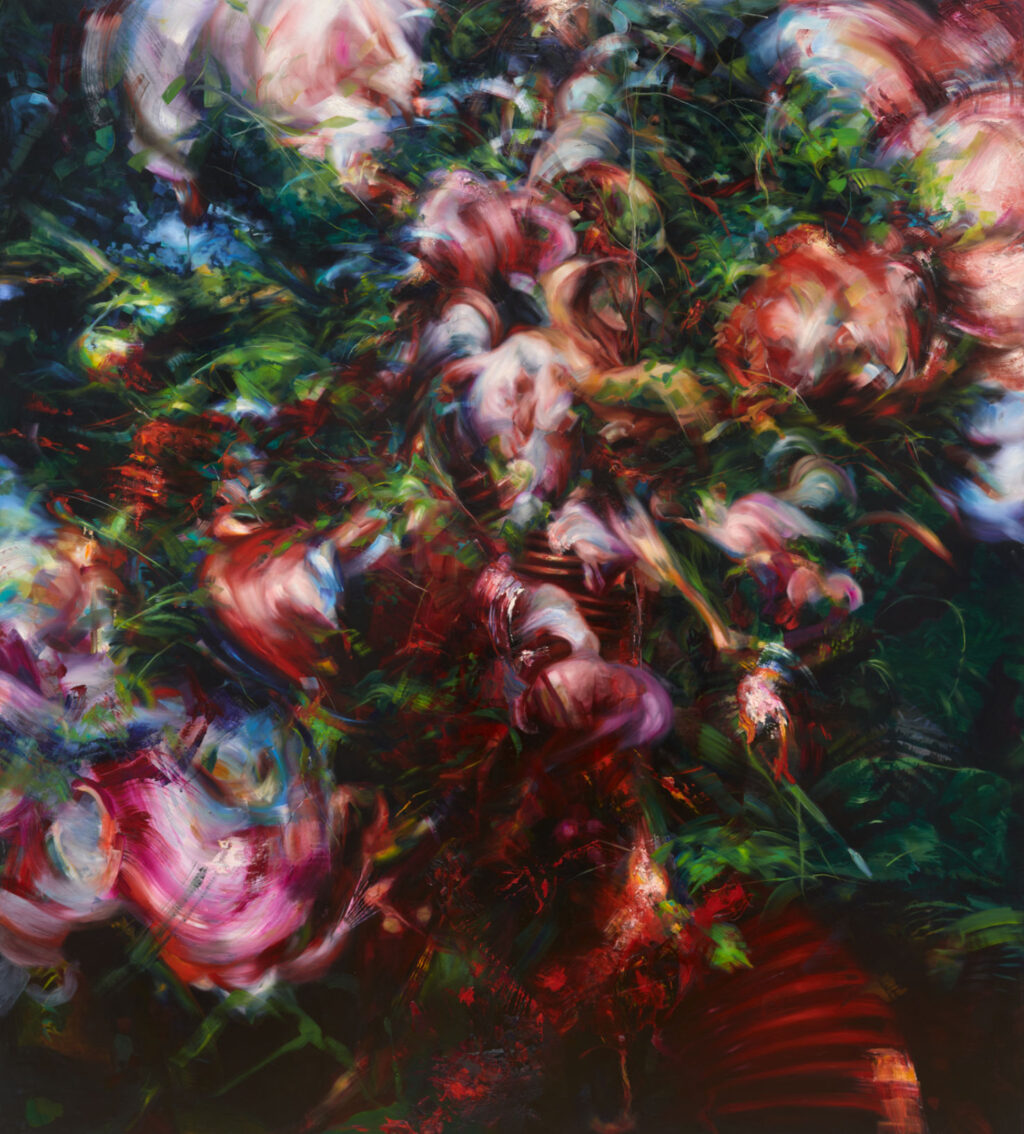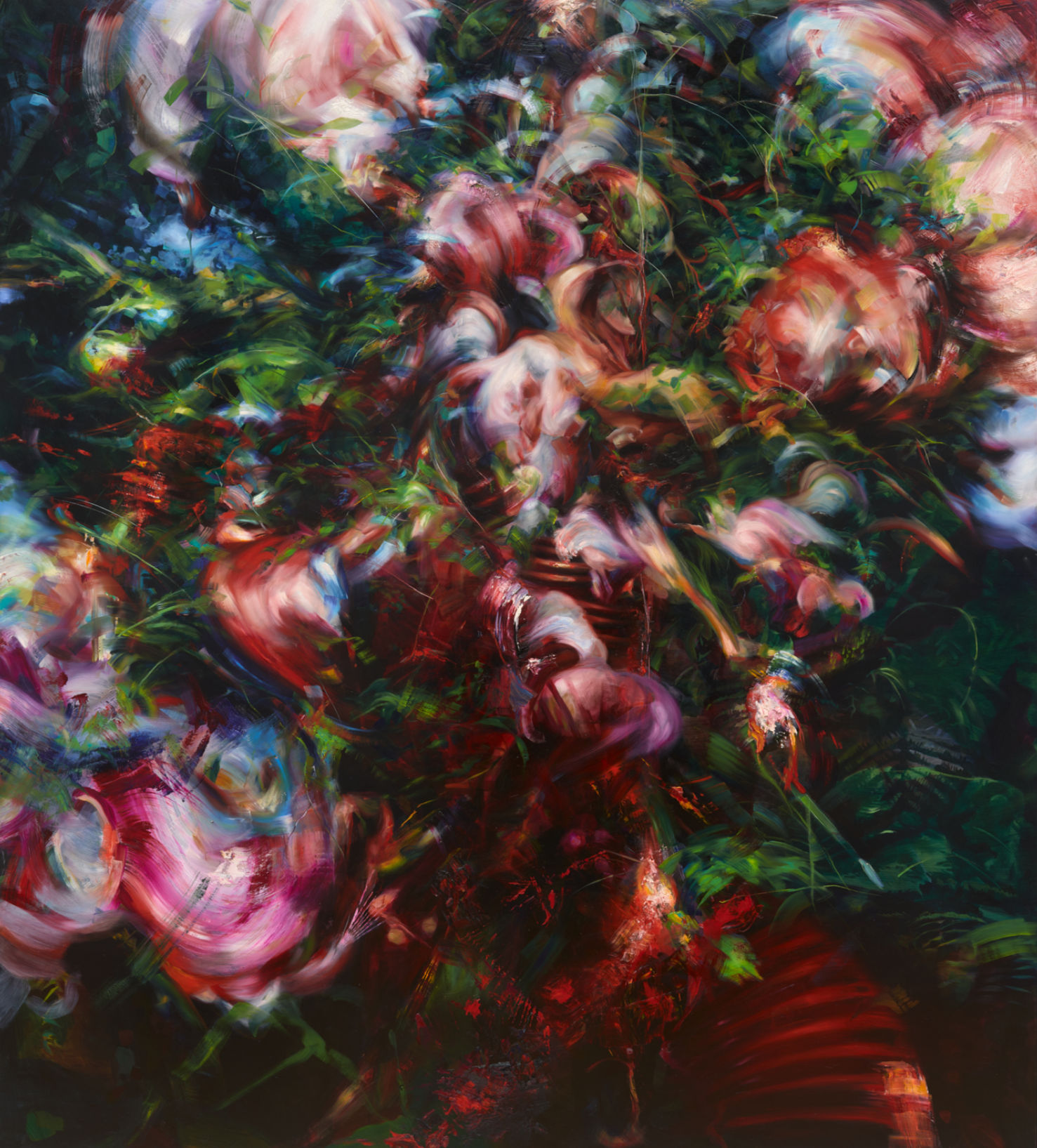 Fetish I
2022
Oil on panel
211 × 190 cm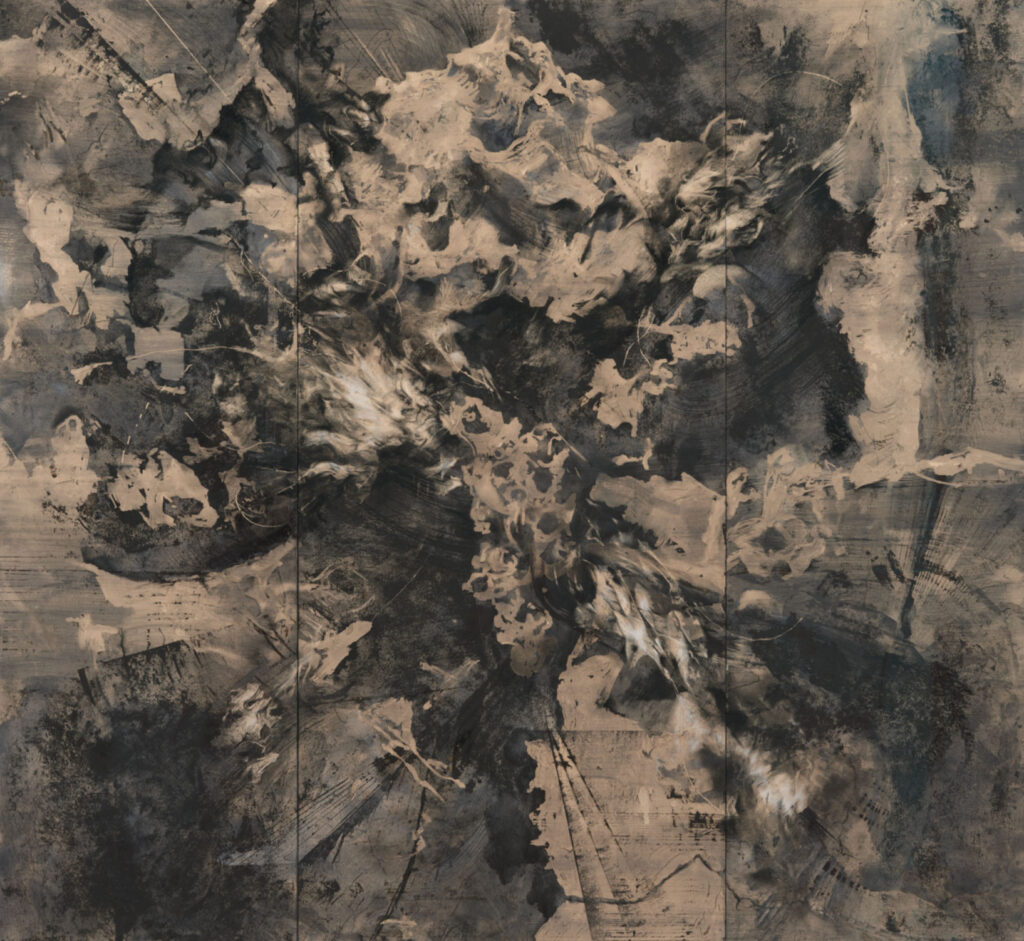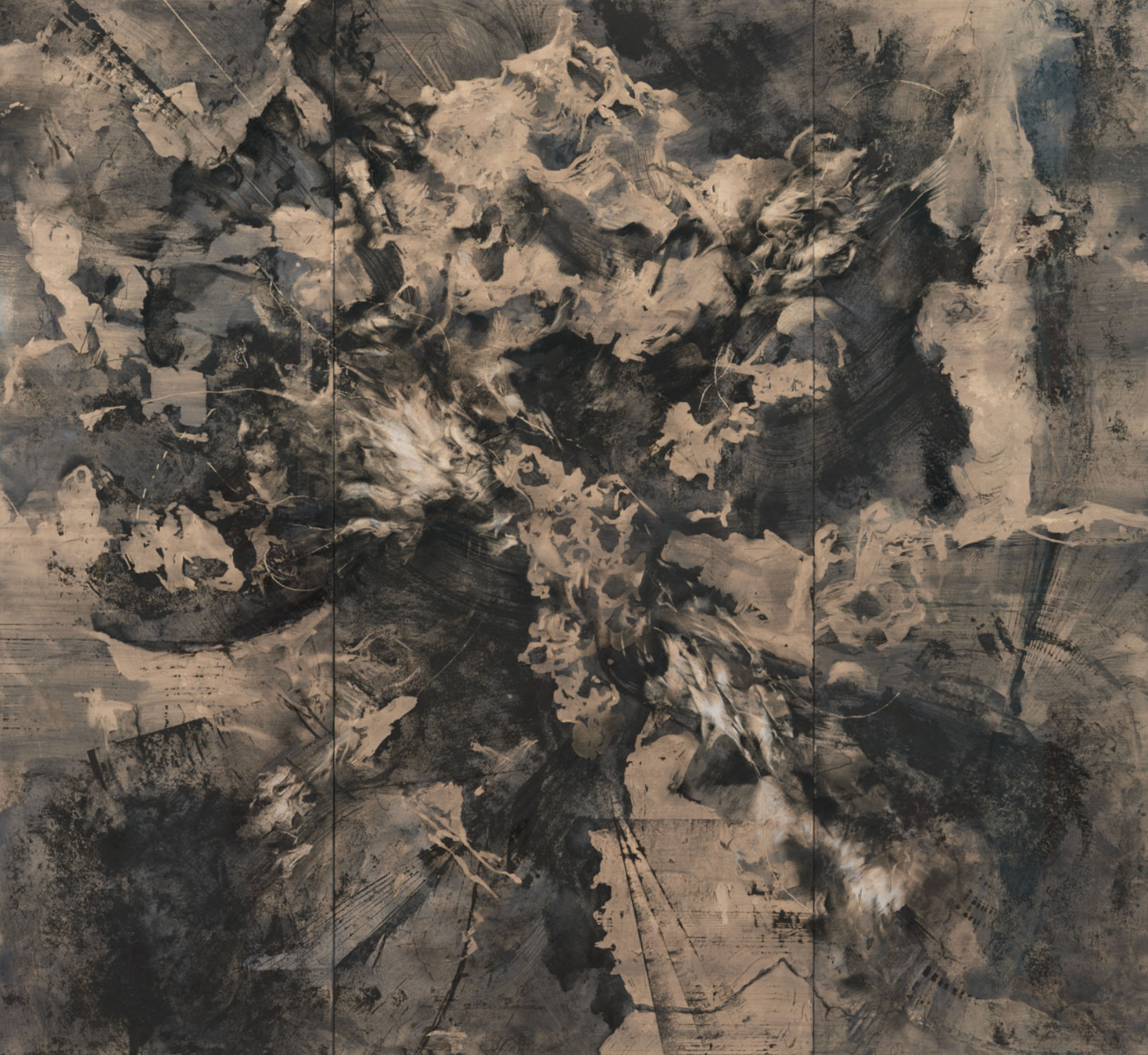 Centric
2022
Mixed media on paper laid on aluminum
190 × 210 cm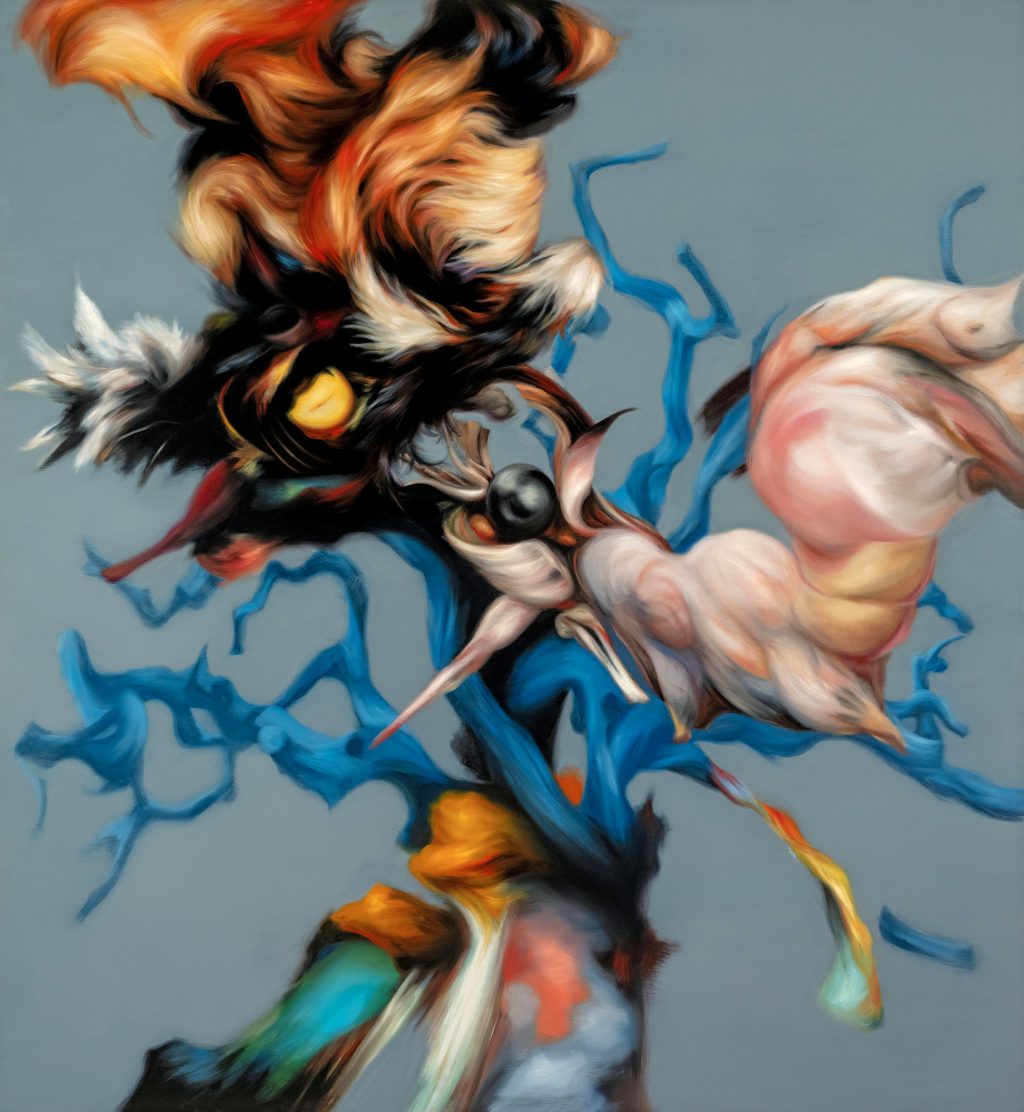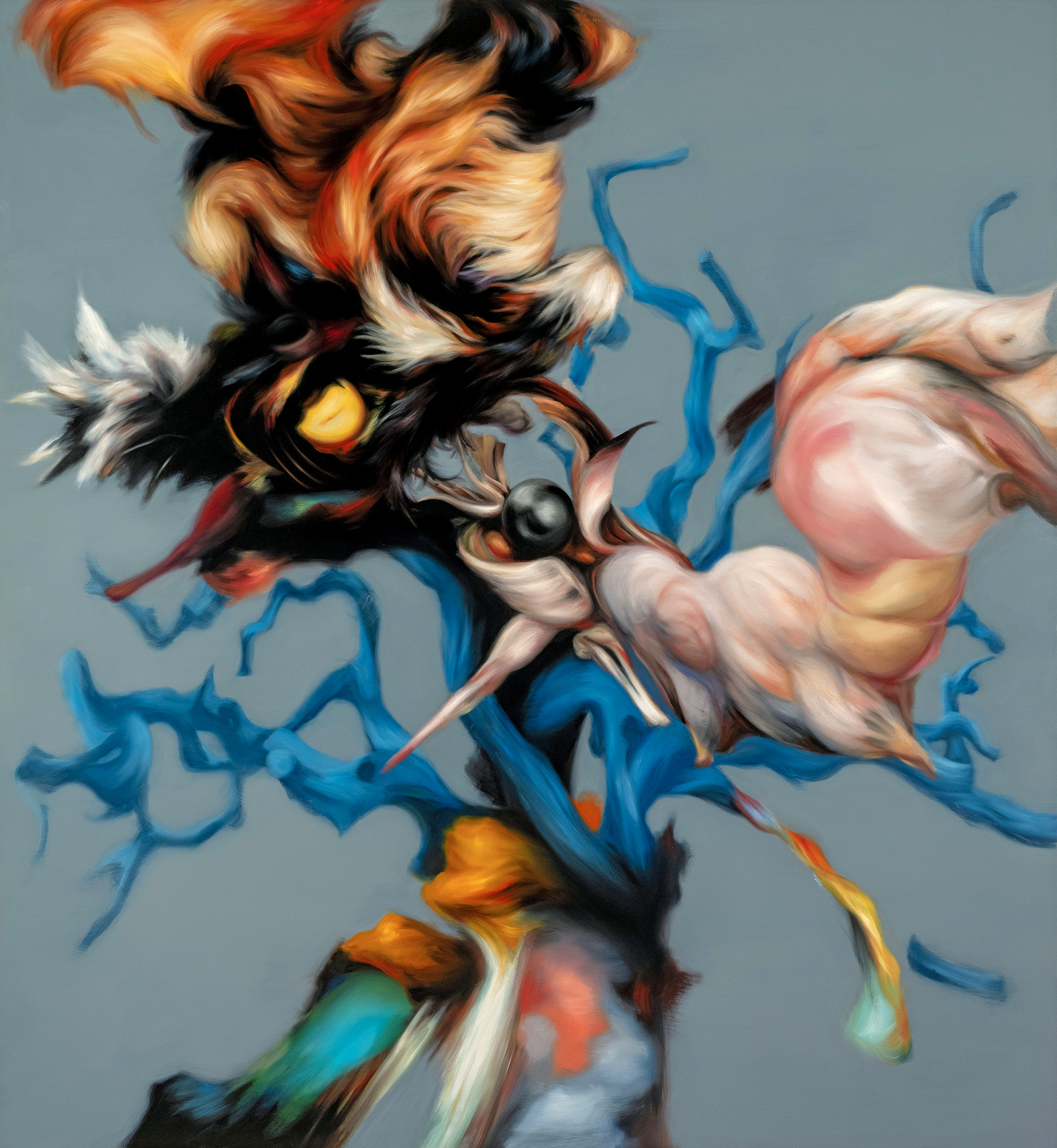 Promotion
2019
Oil on aluminum
200 × 185.1 cm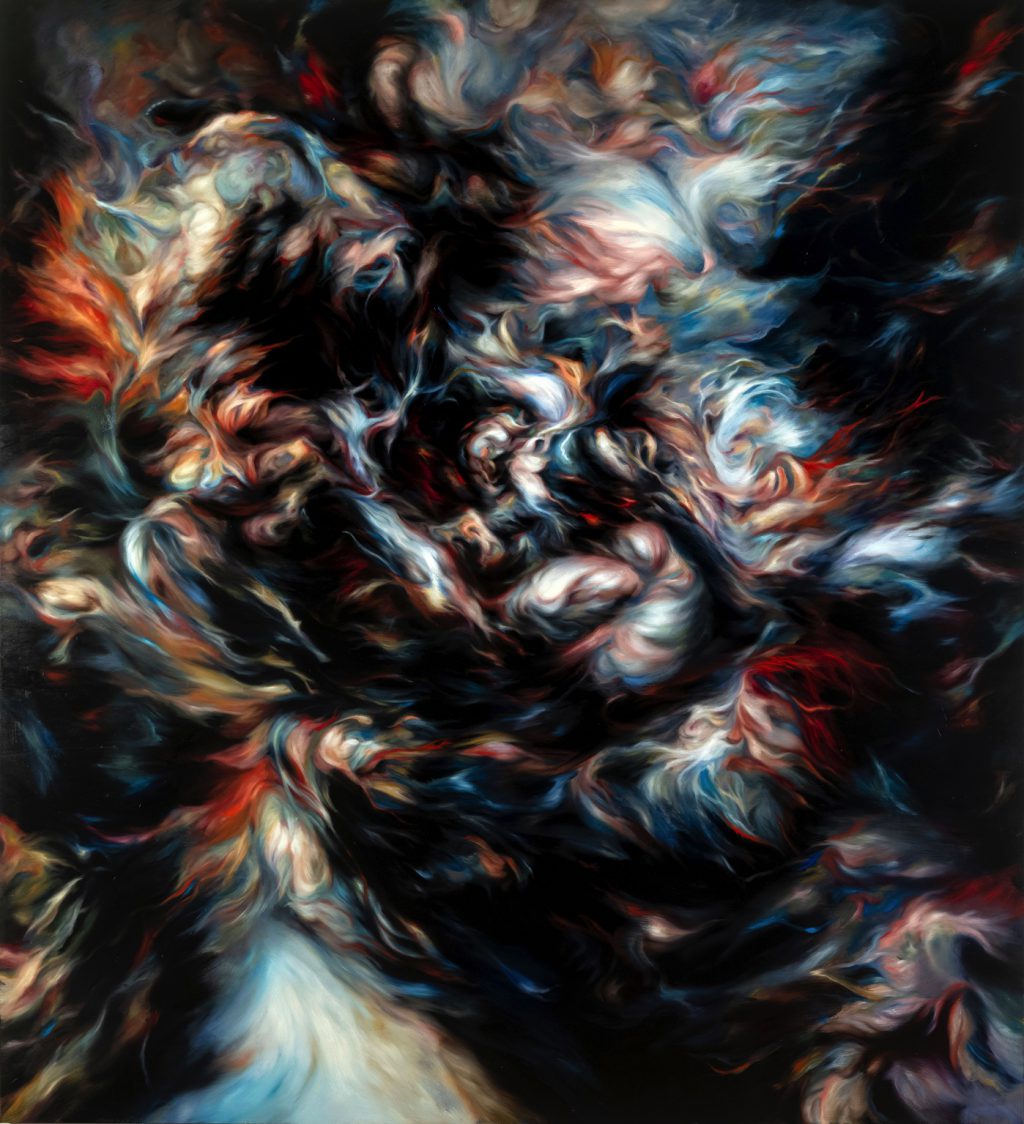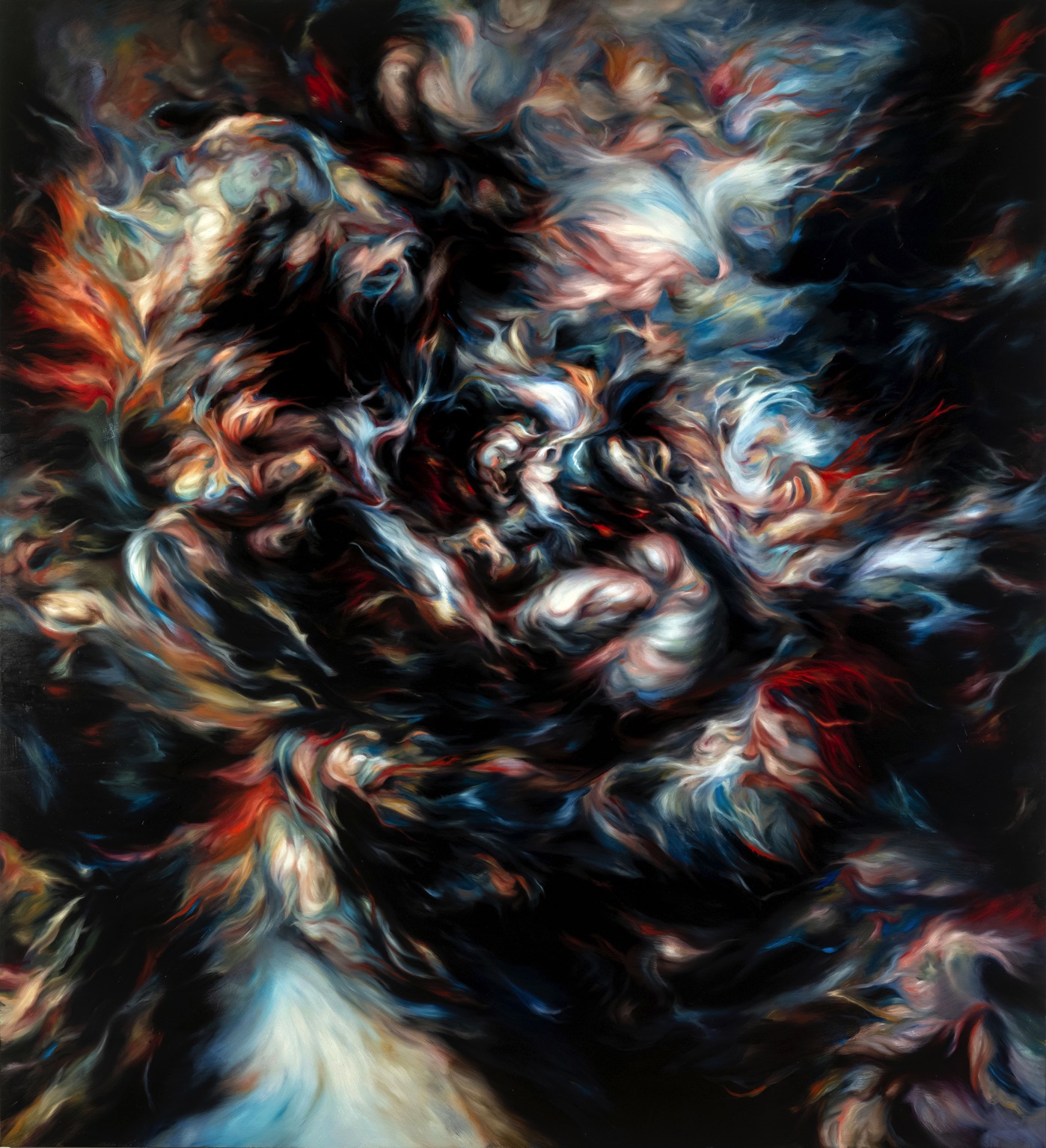 Rebel Rebel
2019
Oil on aluminum
240 × 220 cm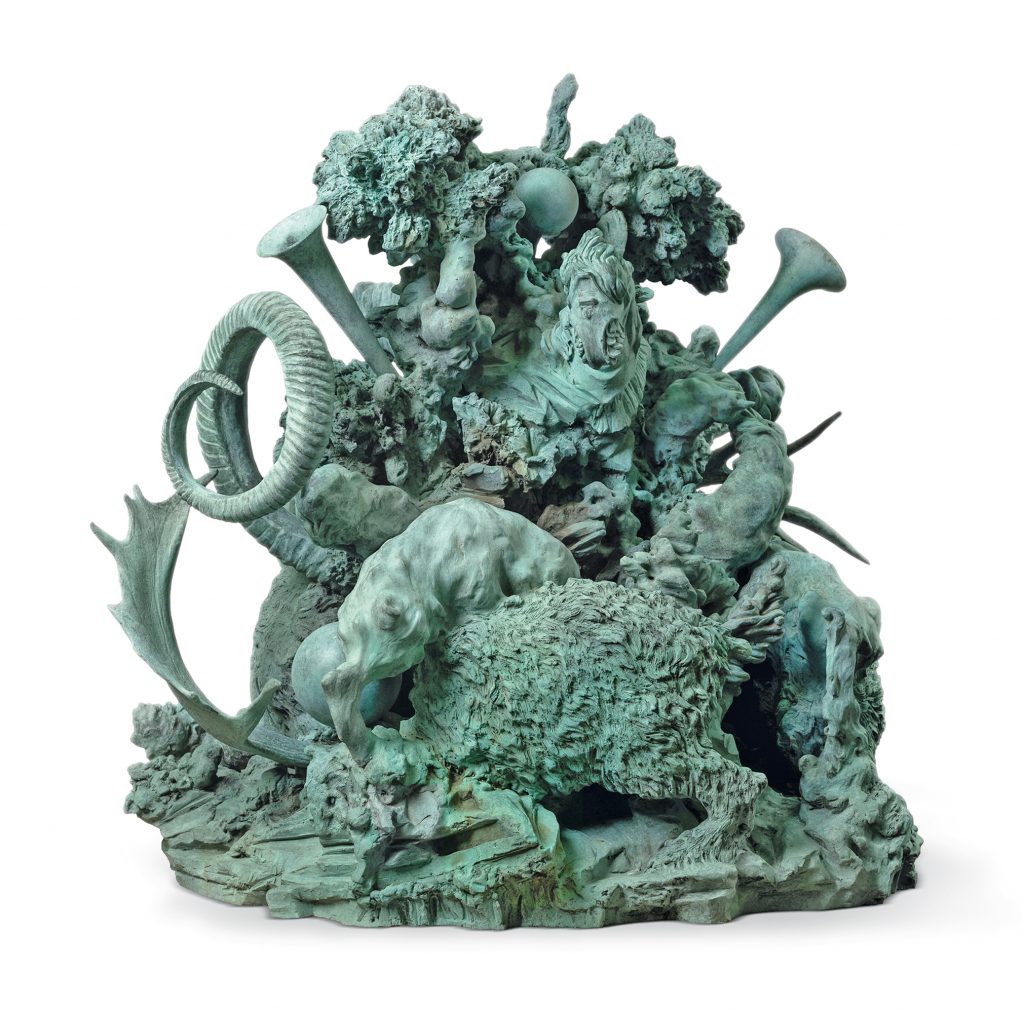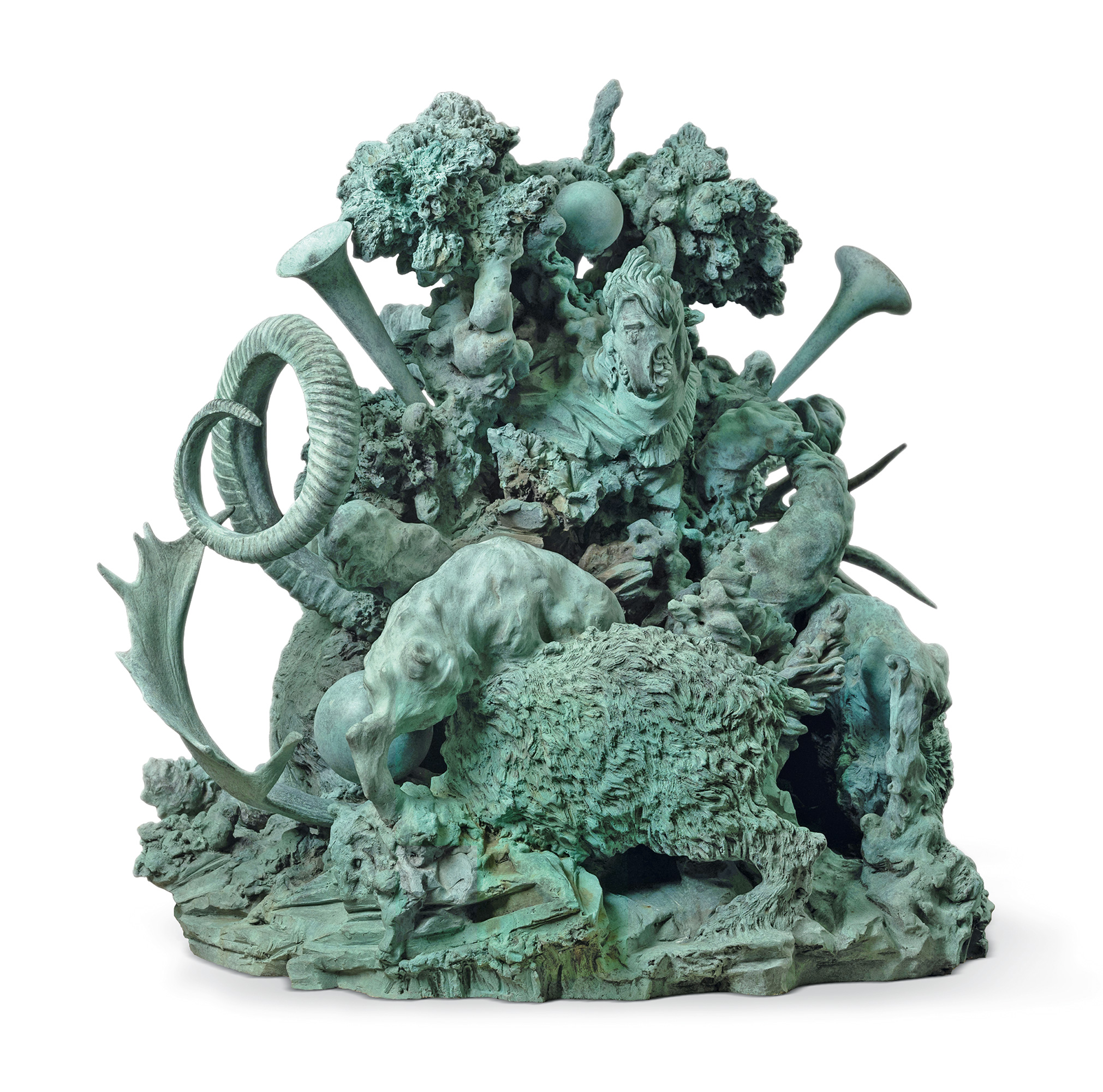 Trophy
2019
90 × 85 × 95 cm
Bronze, edition of 3 + 1 AP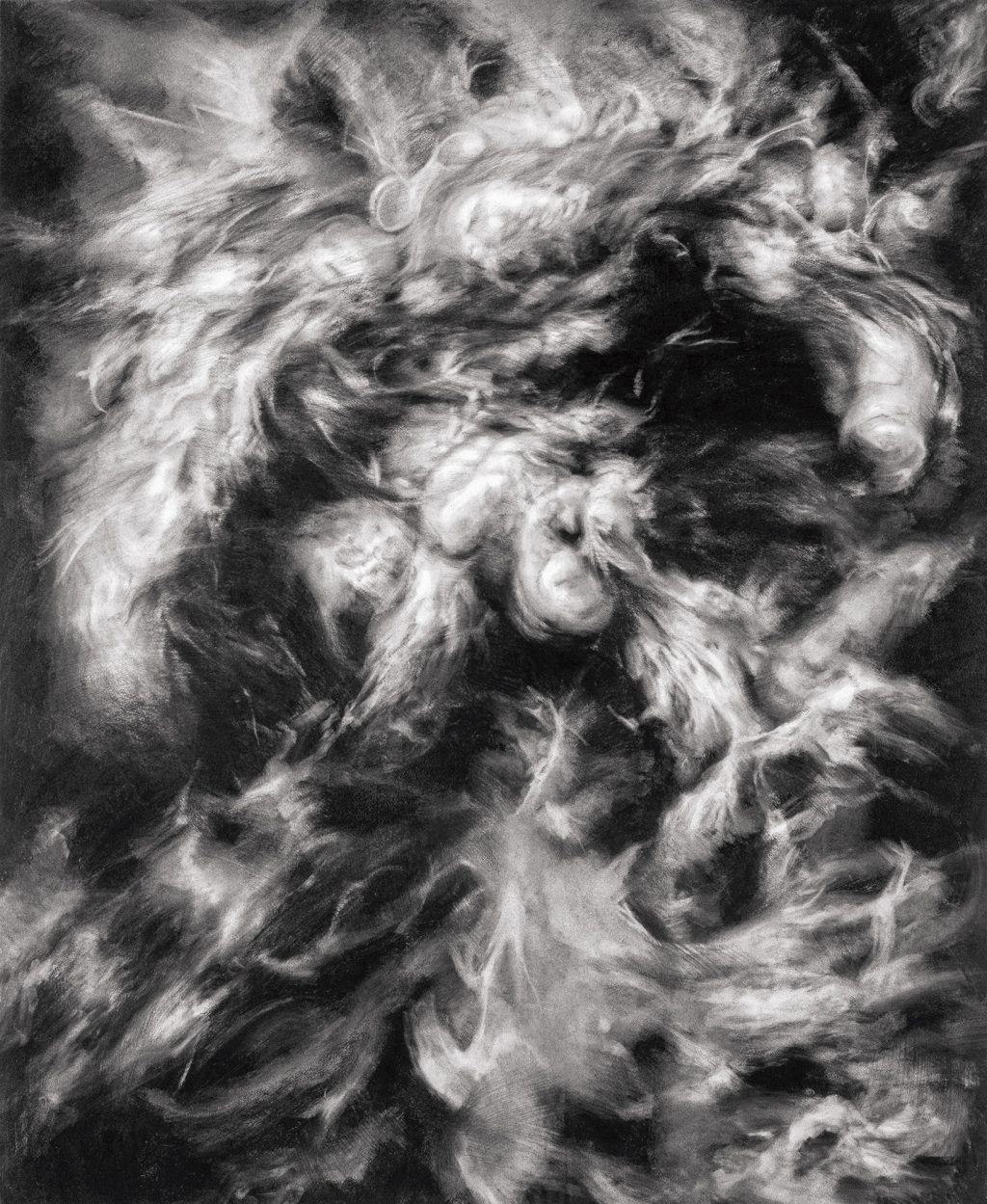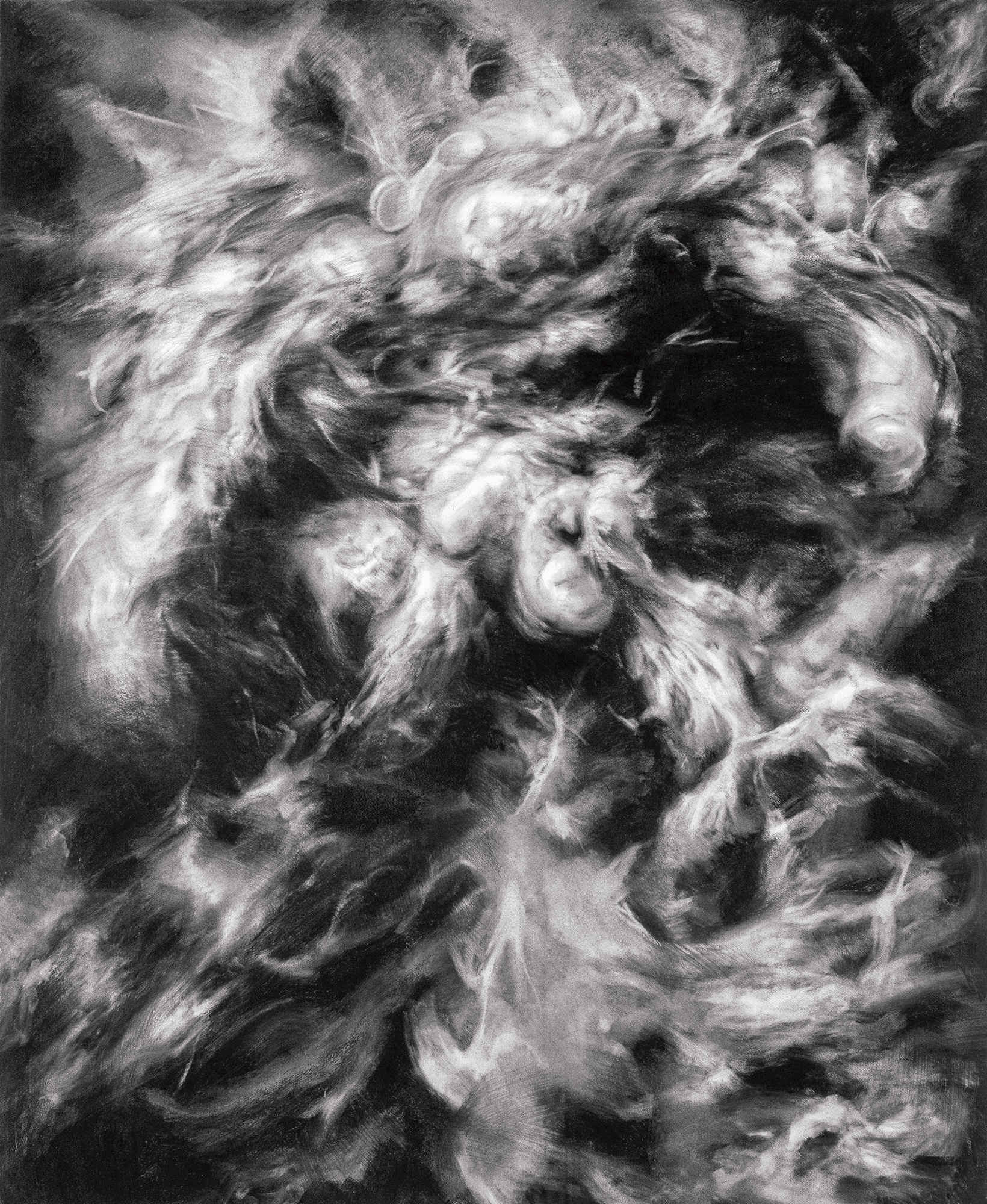 Ardour 1
2019
Charcoal on paper
182.5 x 150.5 cm
Show more works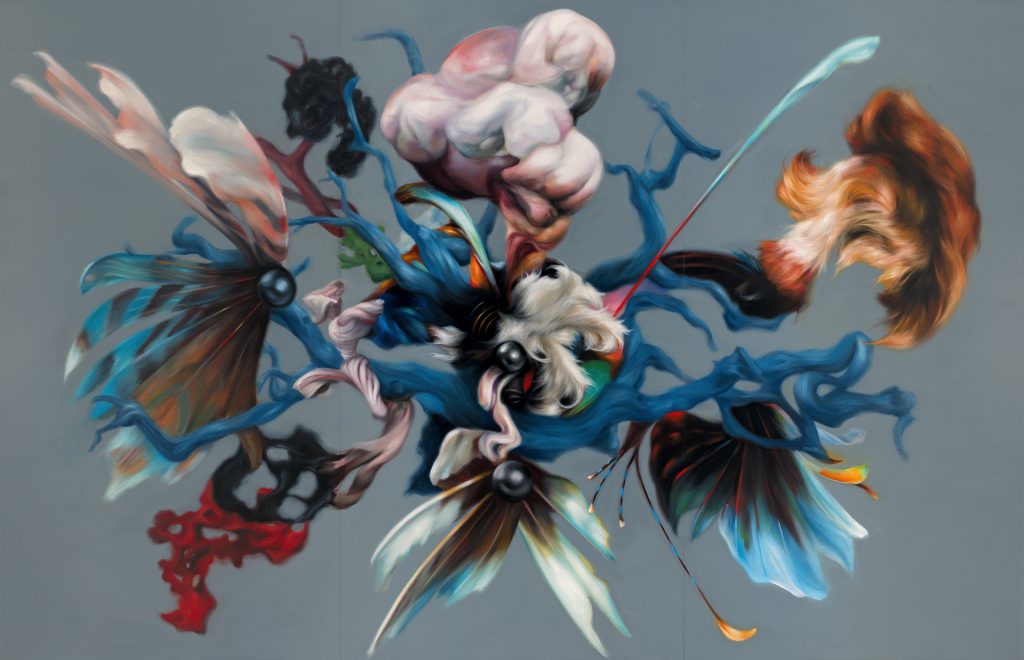 Delegate
2018/19
Oil on aluminum
225 × 350 cm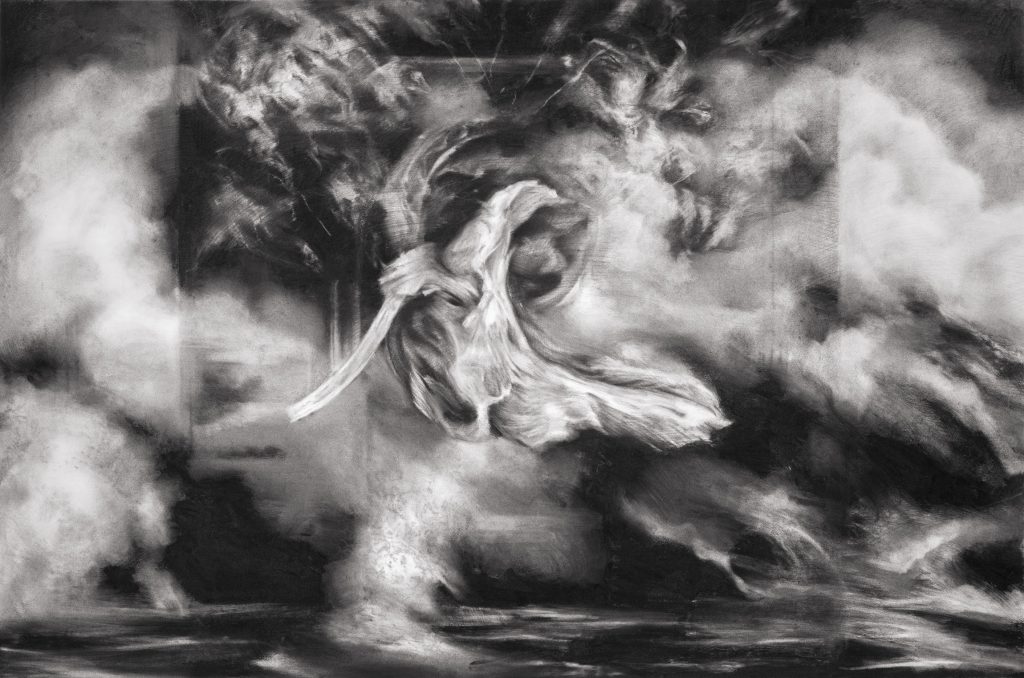 Ringer
2019
Charcoal on paper
151 x 225.5 cm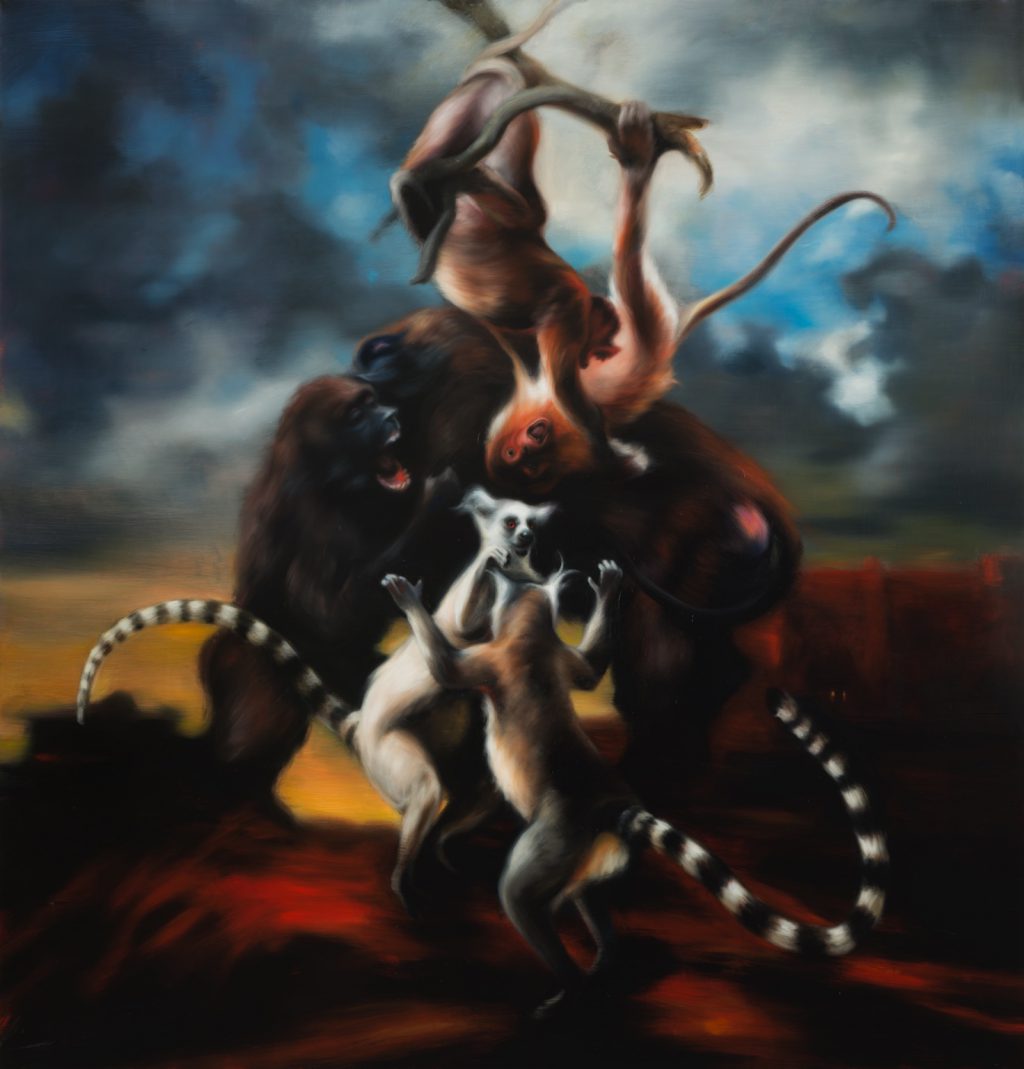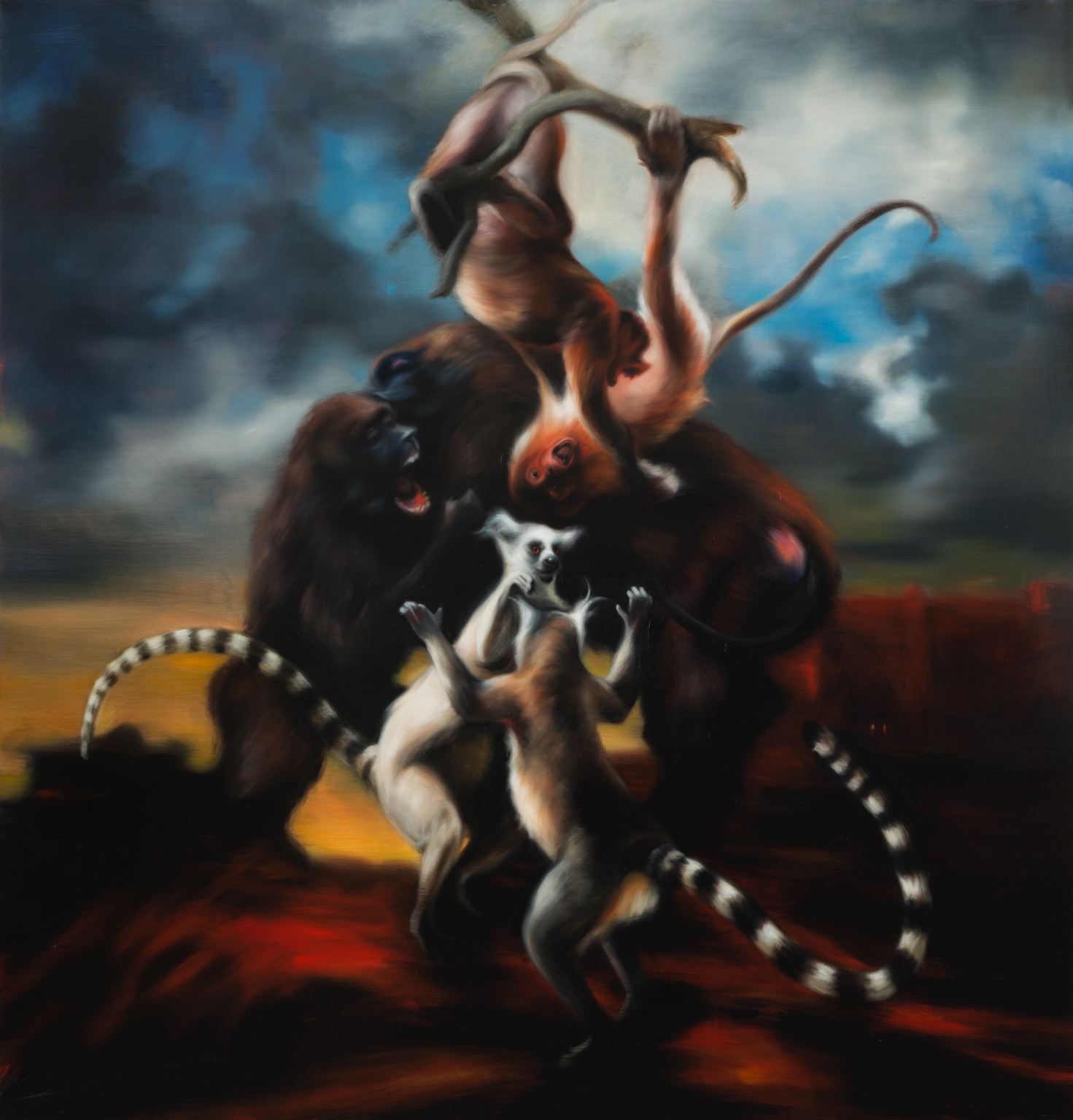 Von Max Out
2016
Oil on panel
191.5 × 185 cm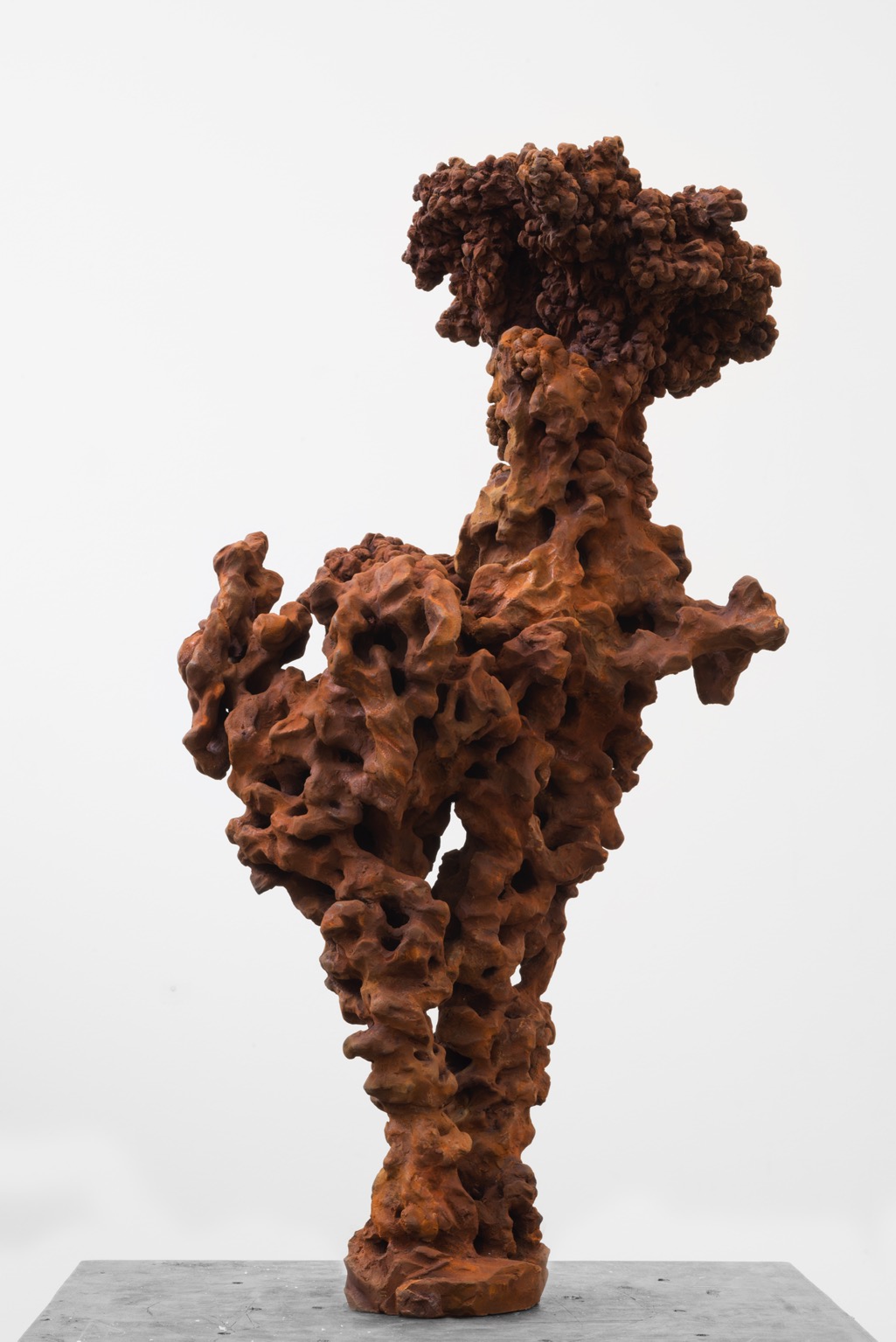 Viewing Stone 2
2017
Terracotta and corten steel
78 × 42 × 32 cm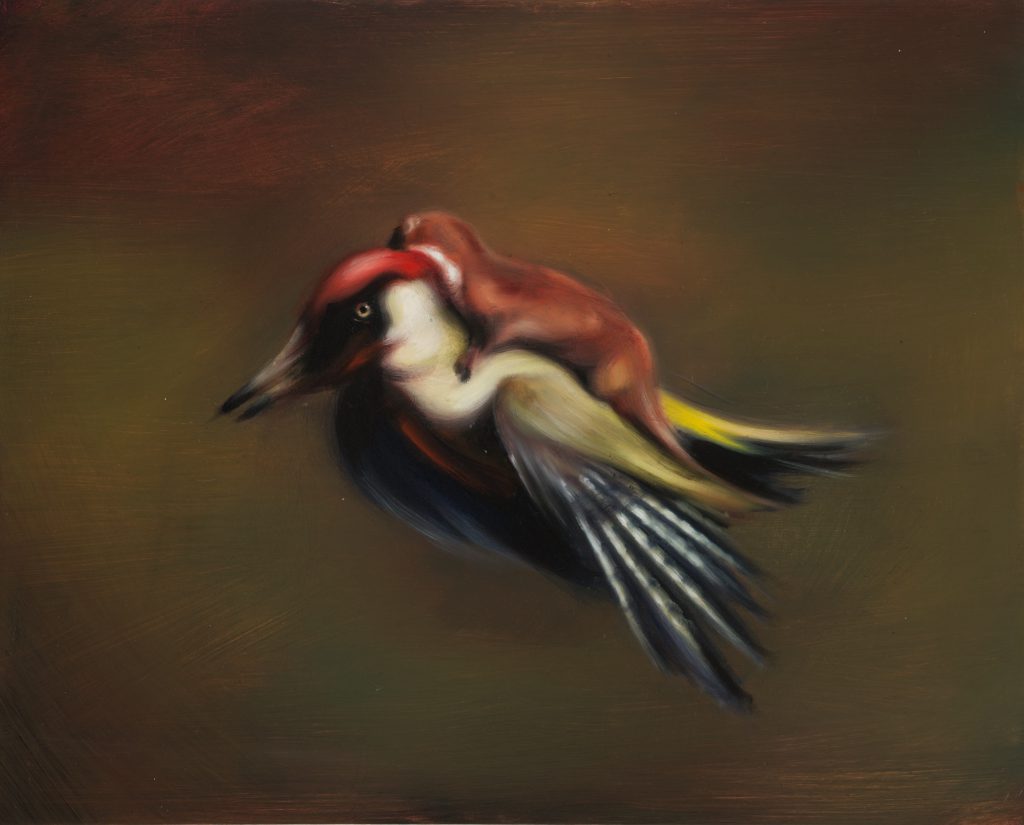 I Get It
2016
Oil on panel
40 × 50 cm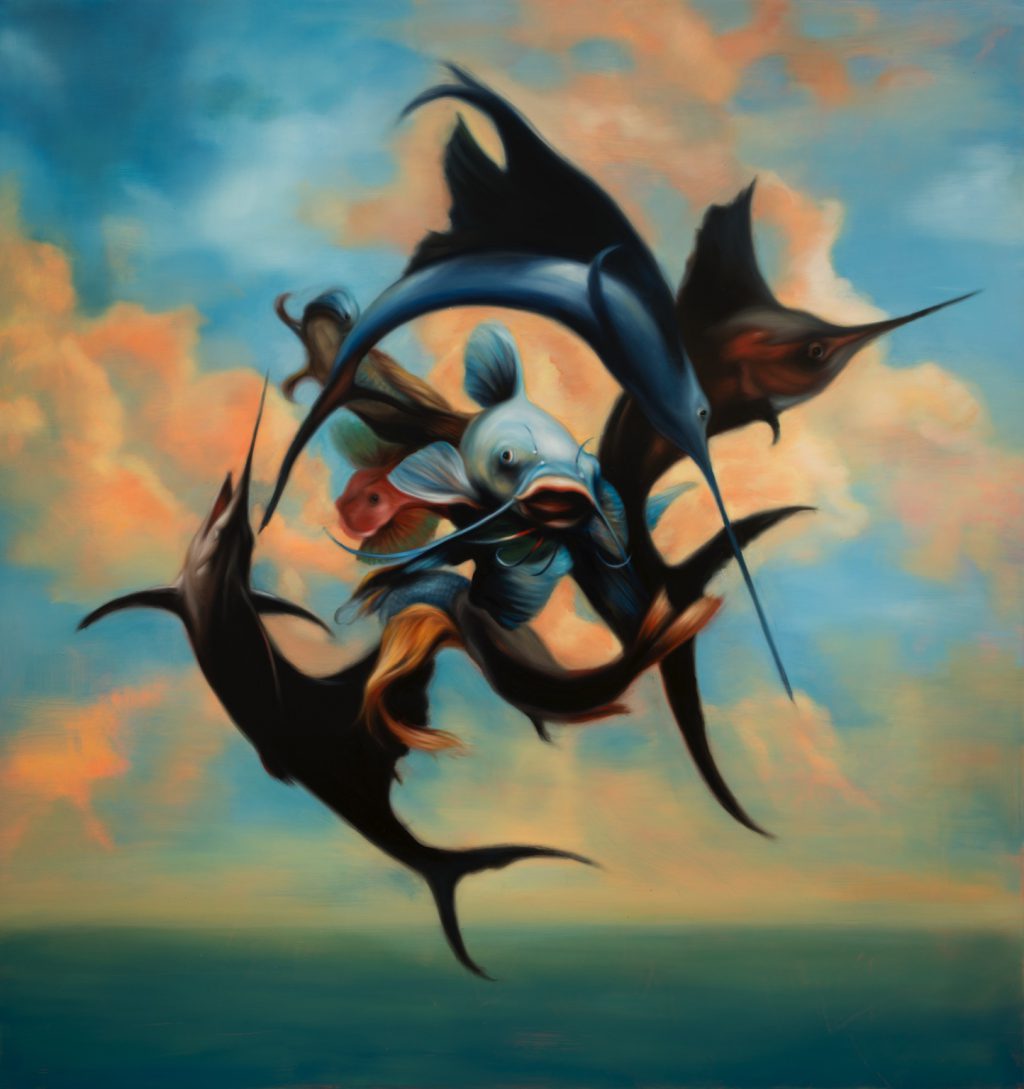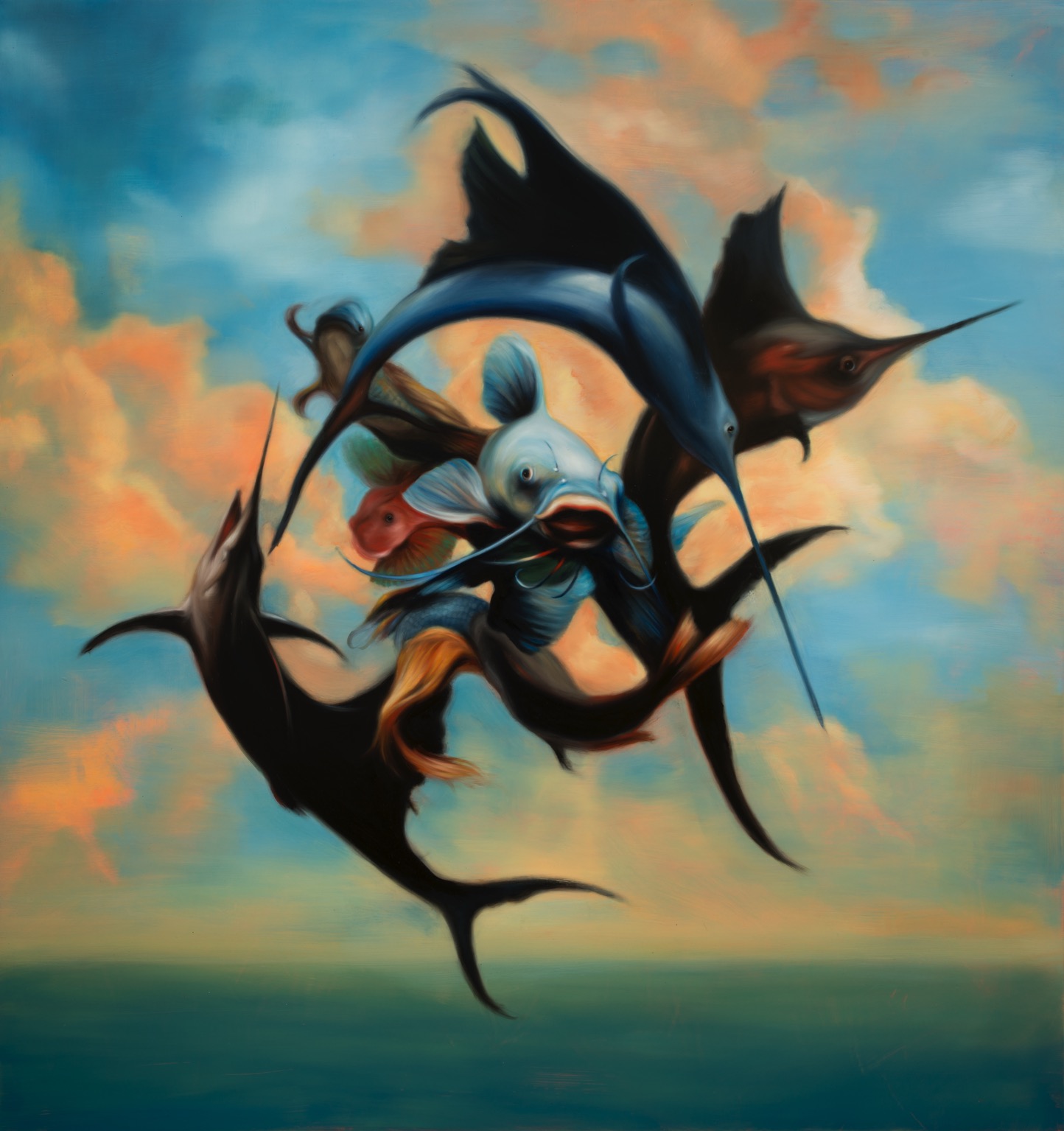 Torment
2016
Oil on panel
212 × 200 cm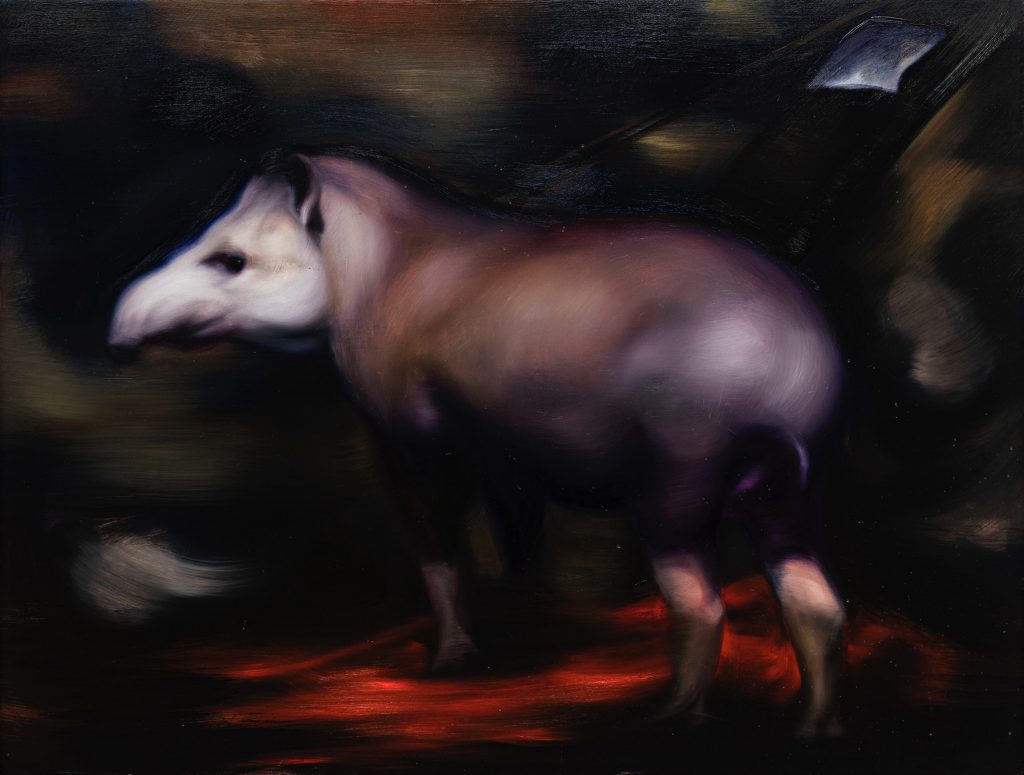 Tapir
2016
Oil on panel
80 × 105 cm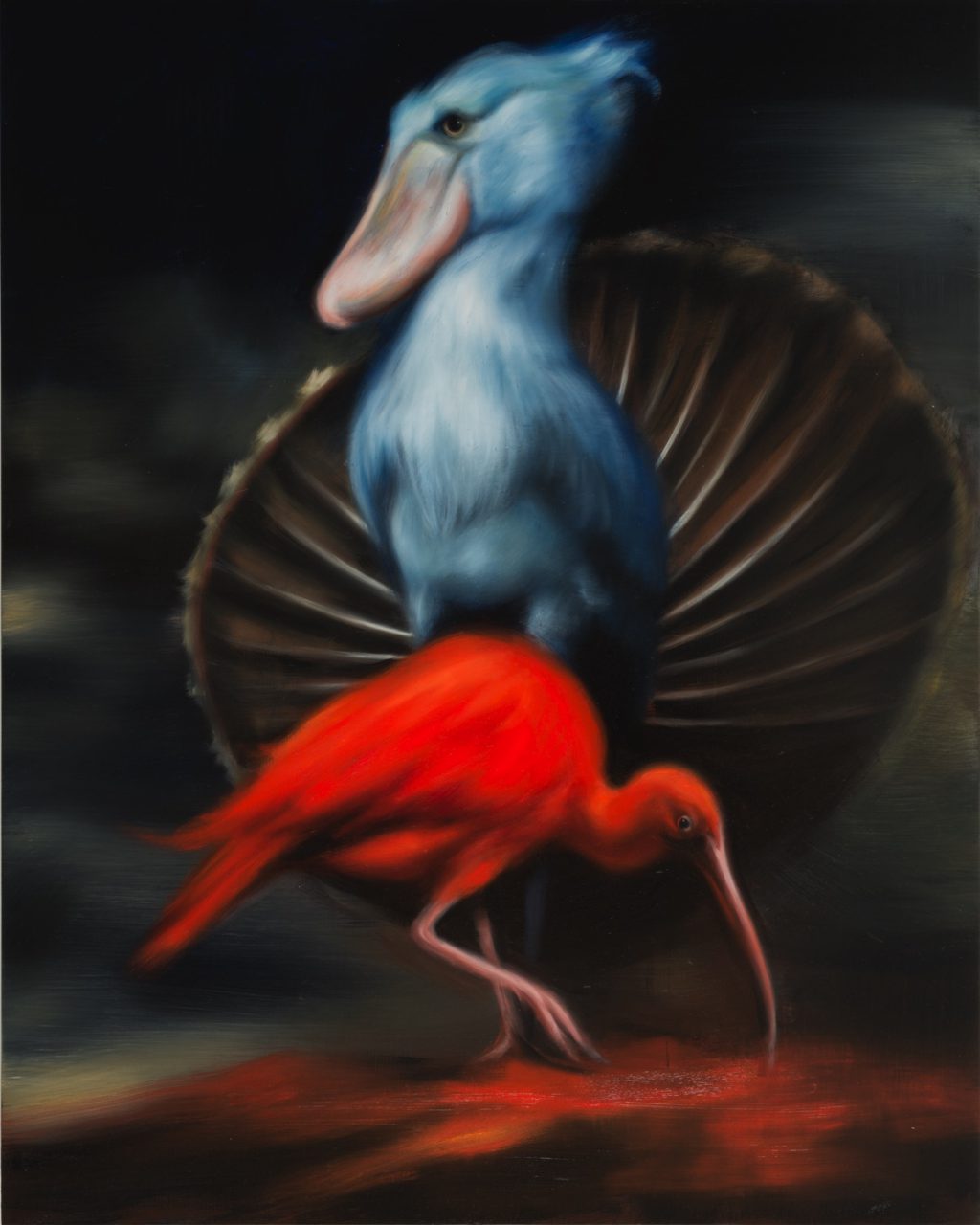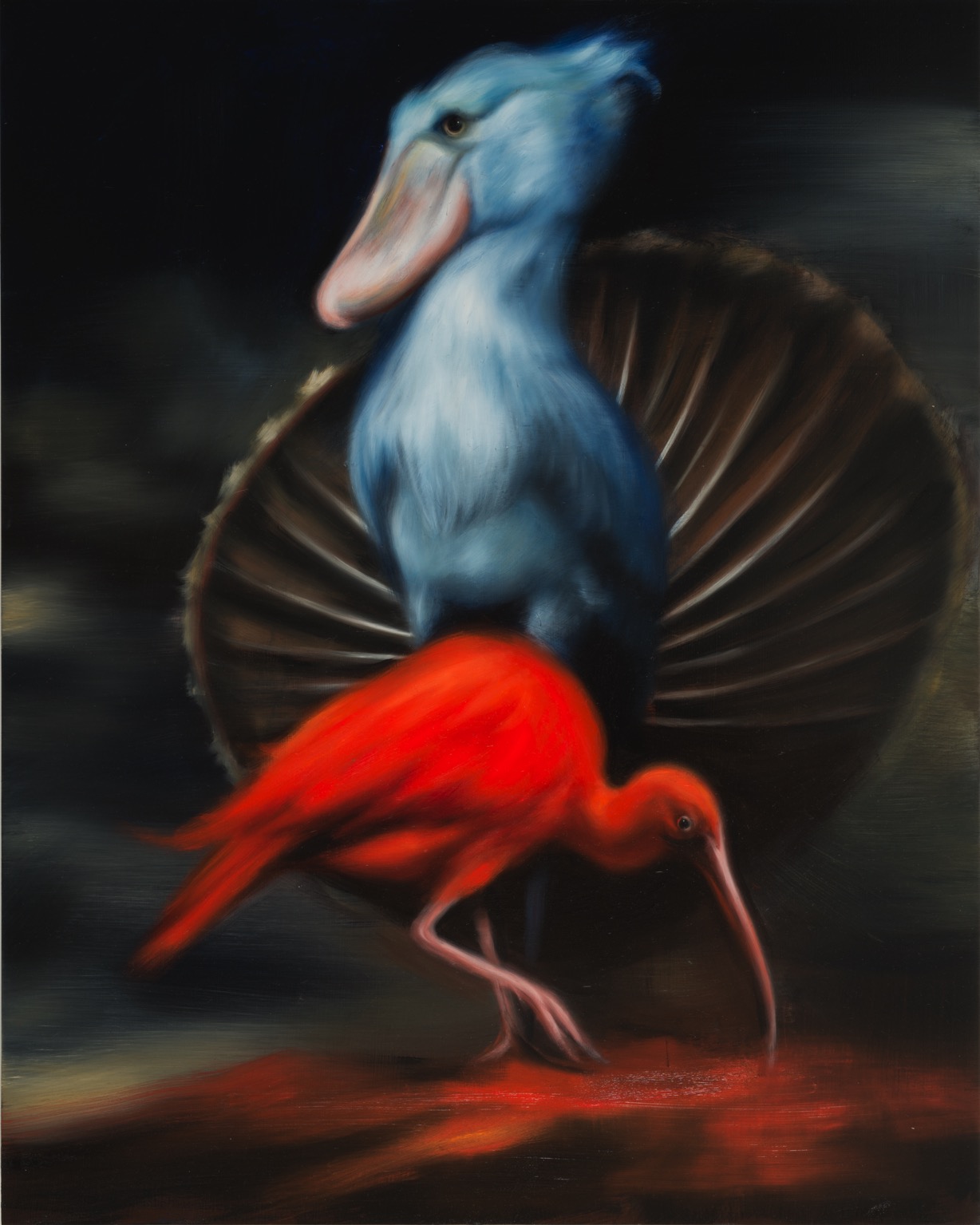 Venus
2016
Oil on panel
90 × 71.5 cm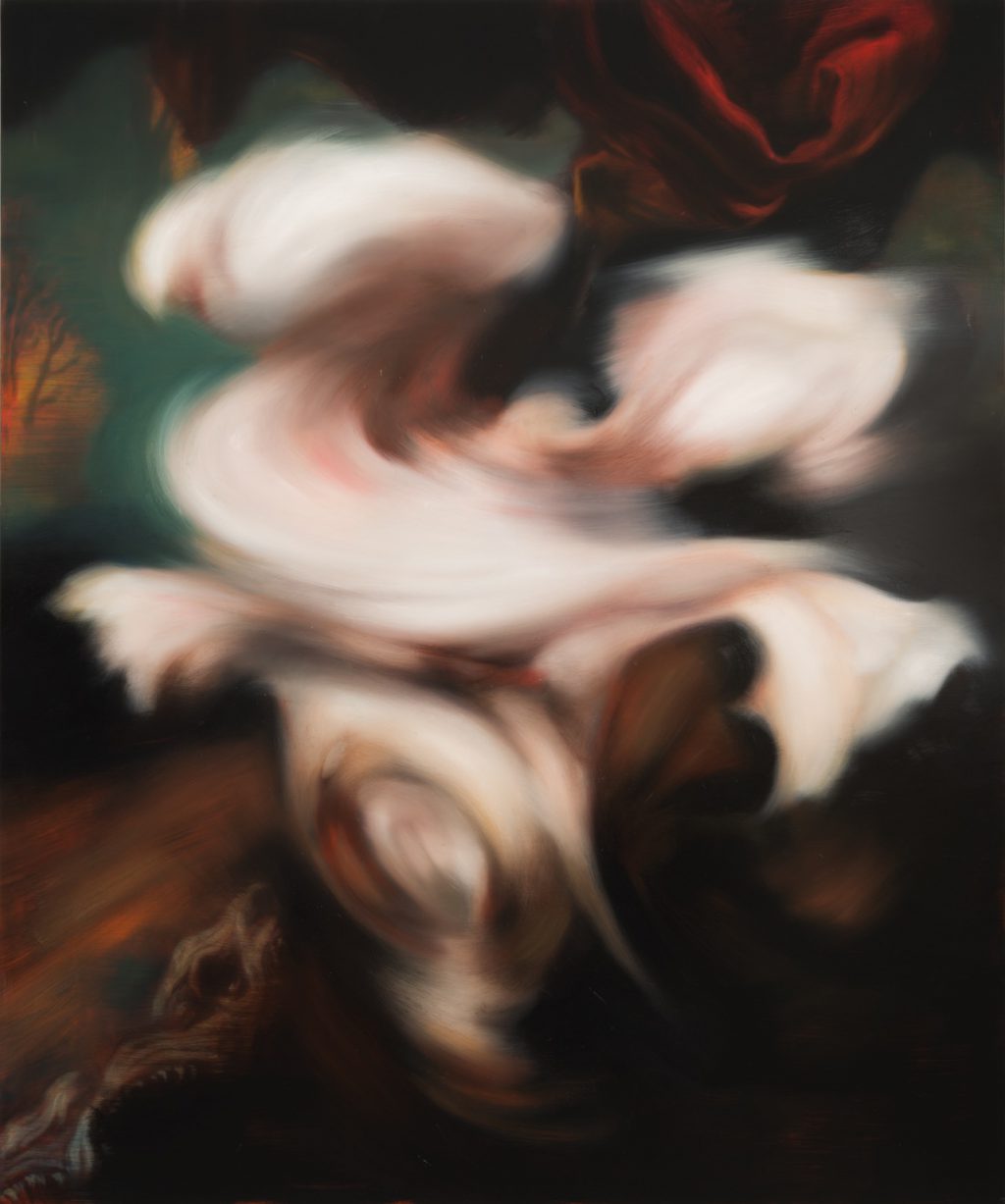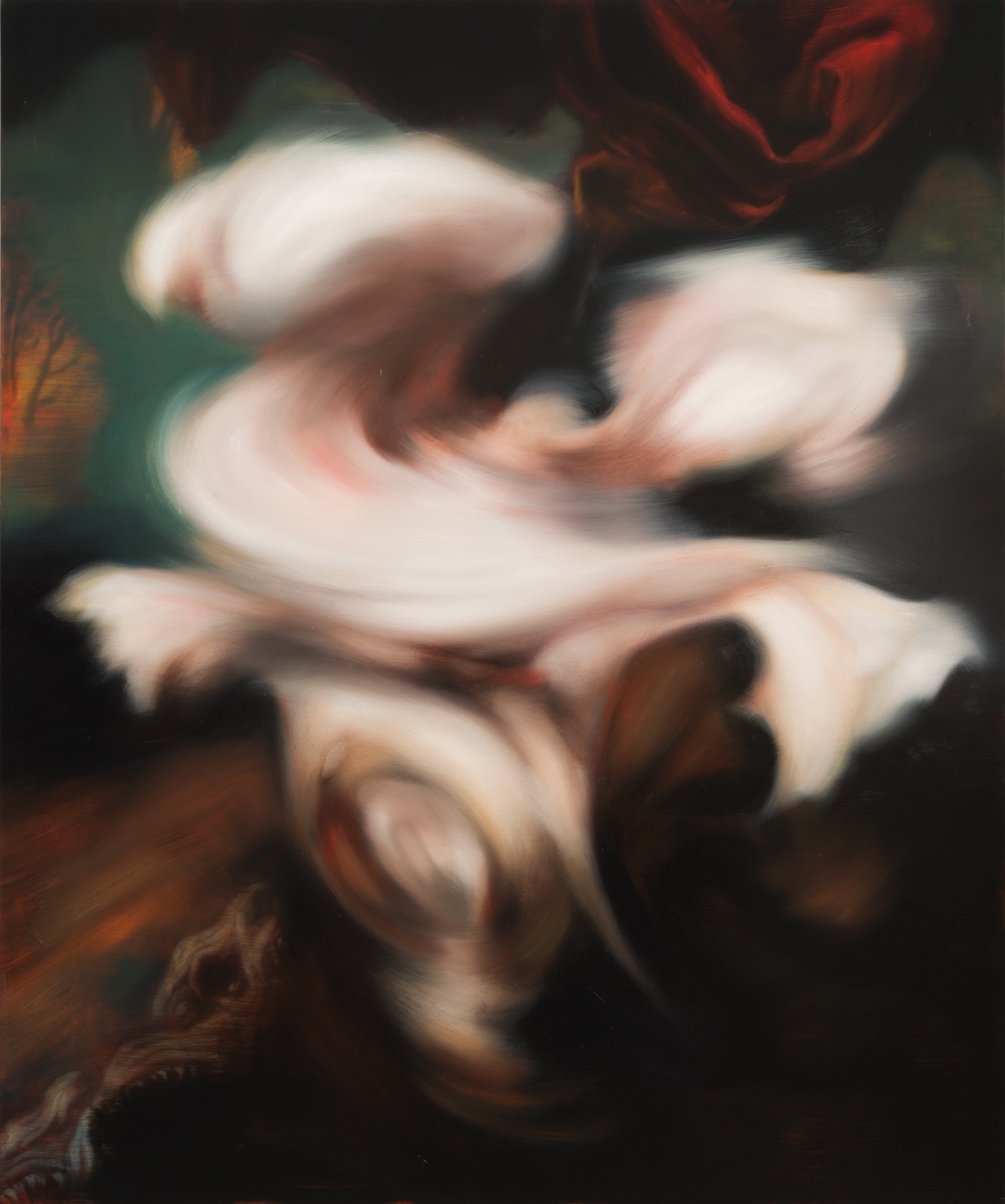 Cunera
2016
Oil on panel
180 × 150 cm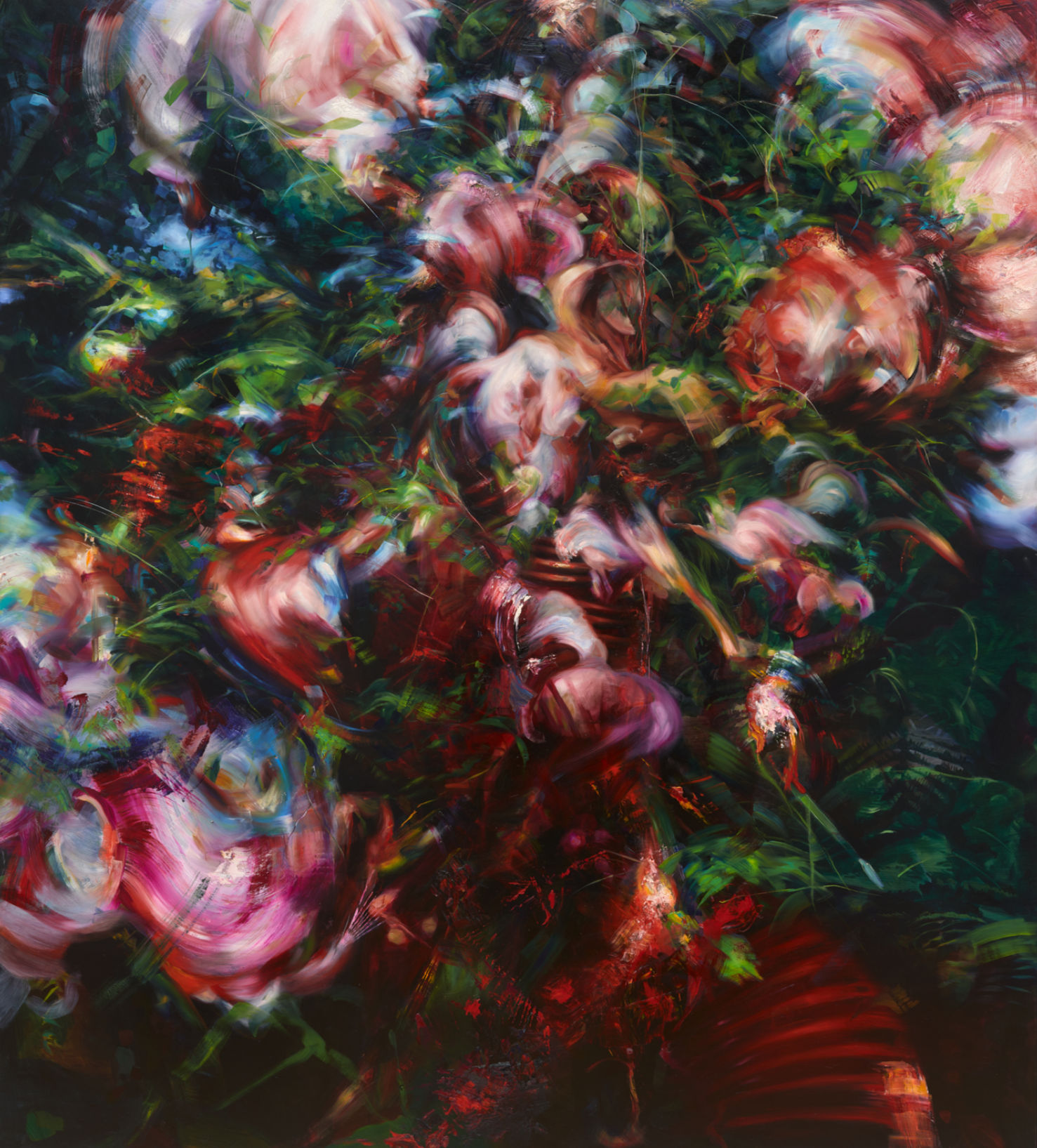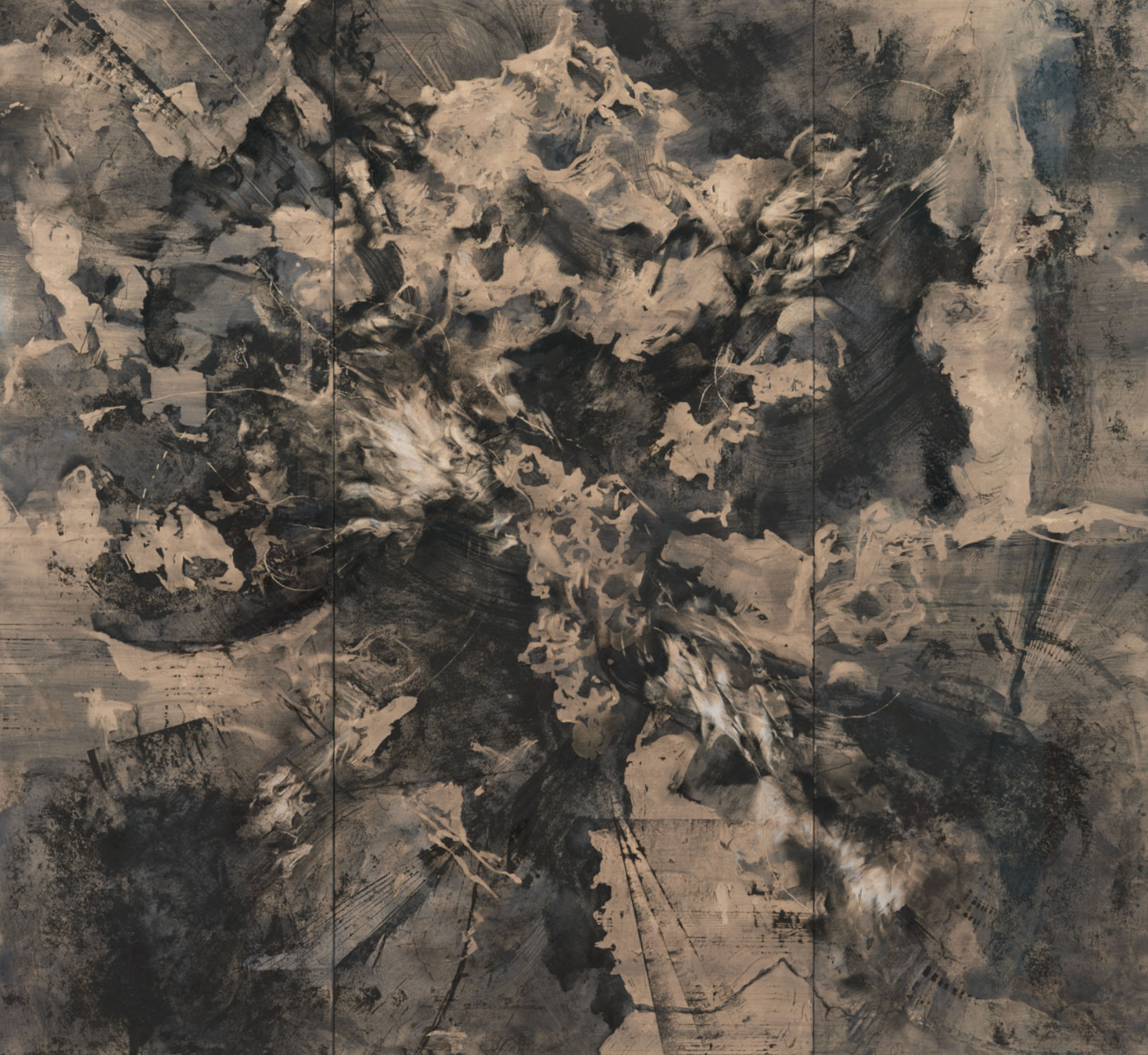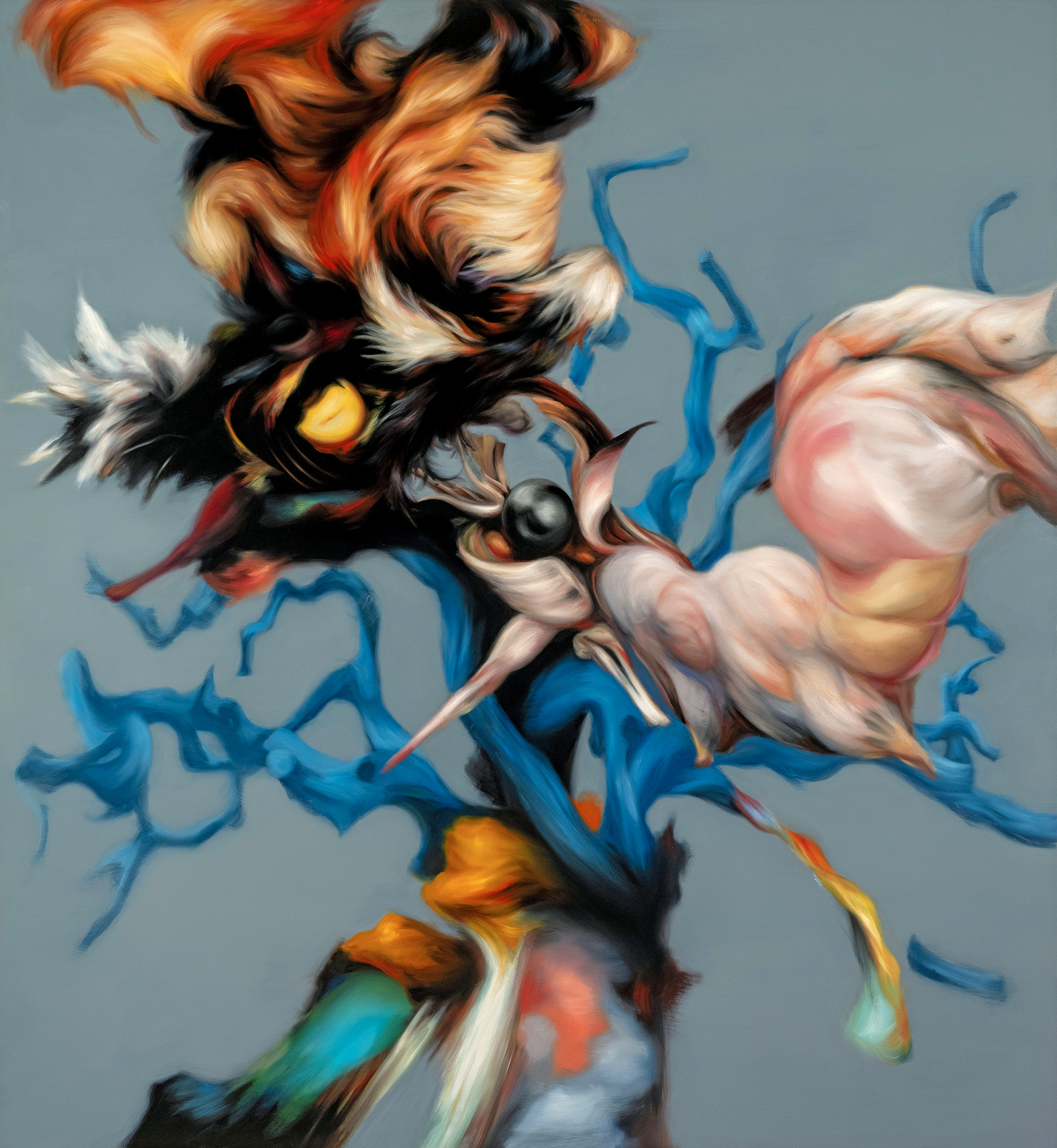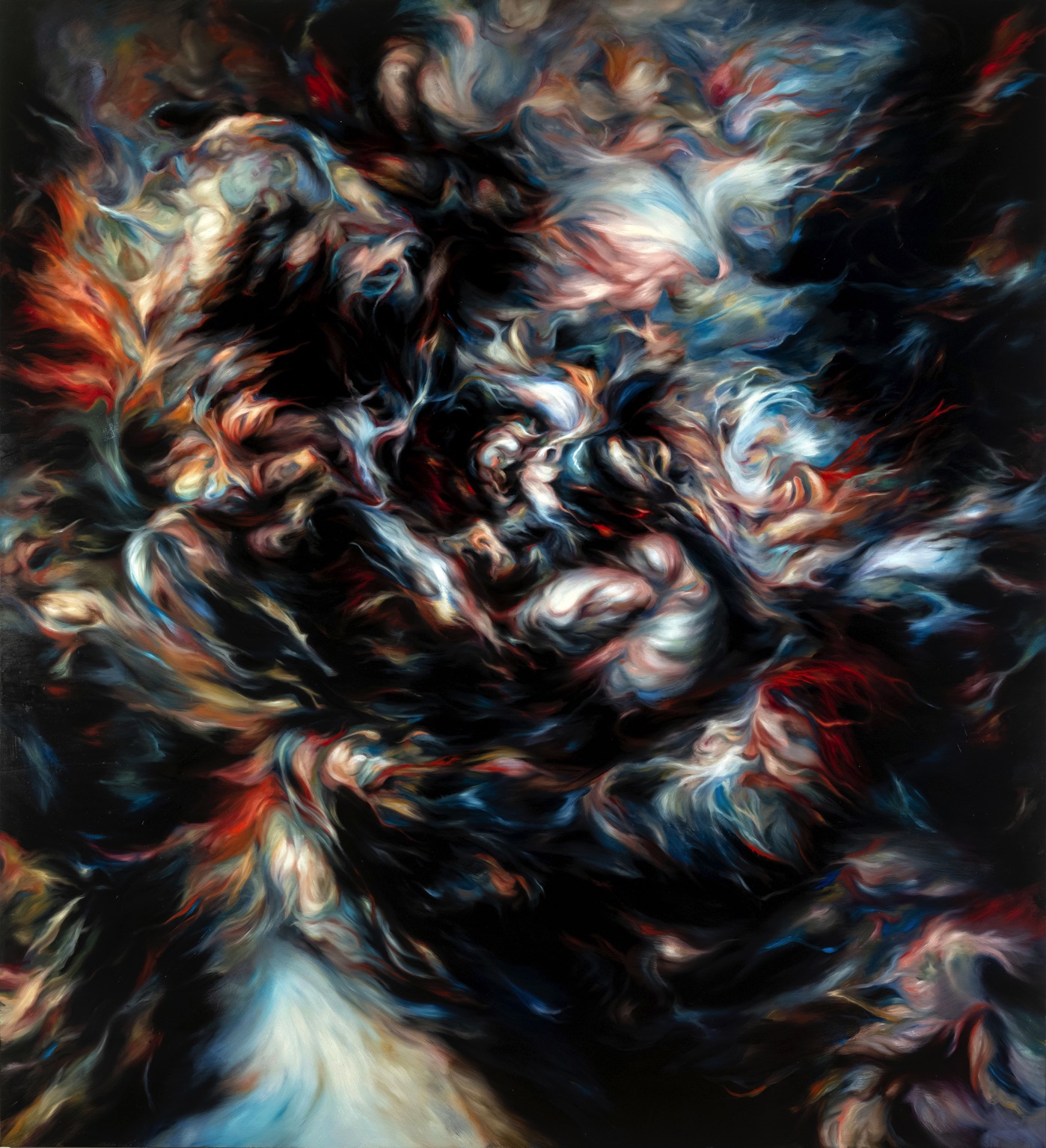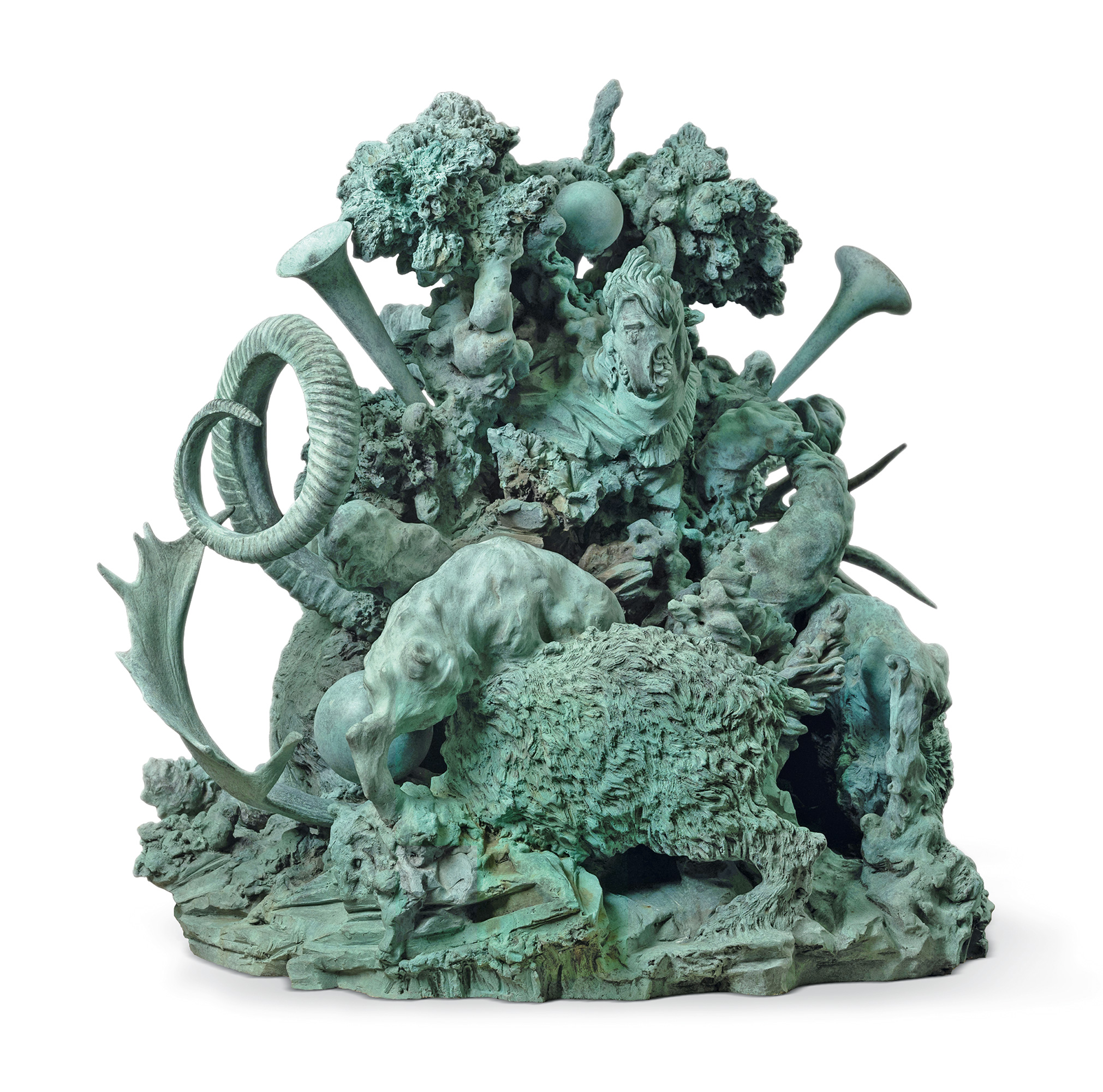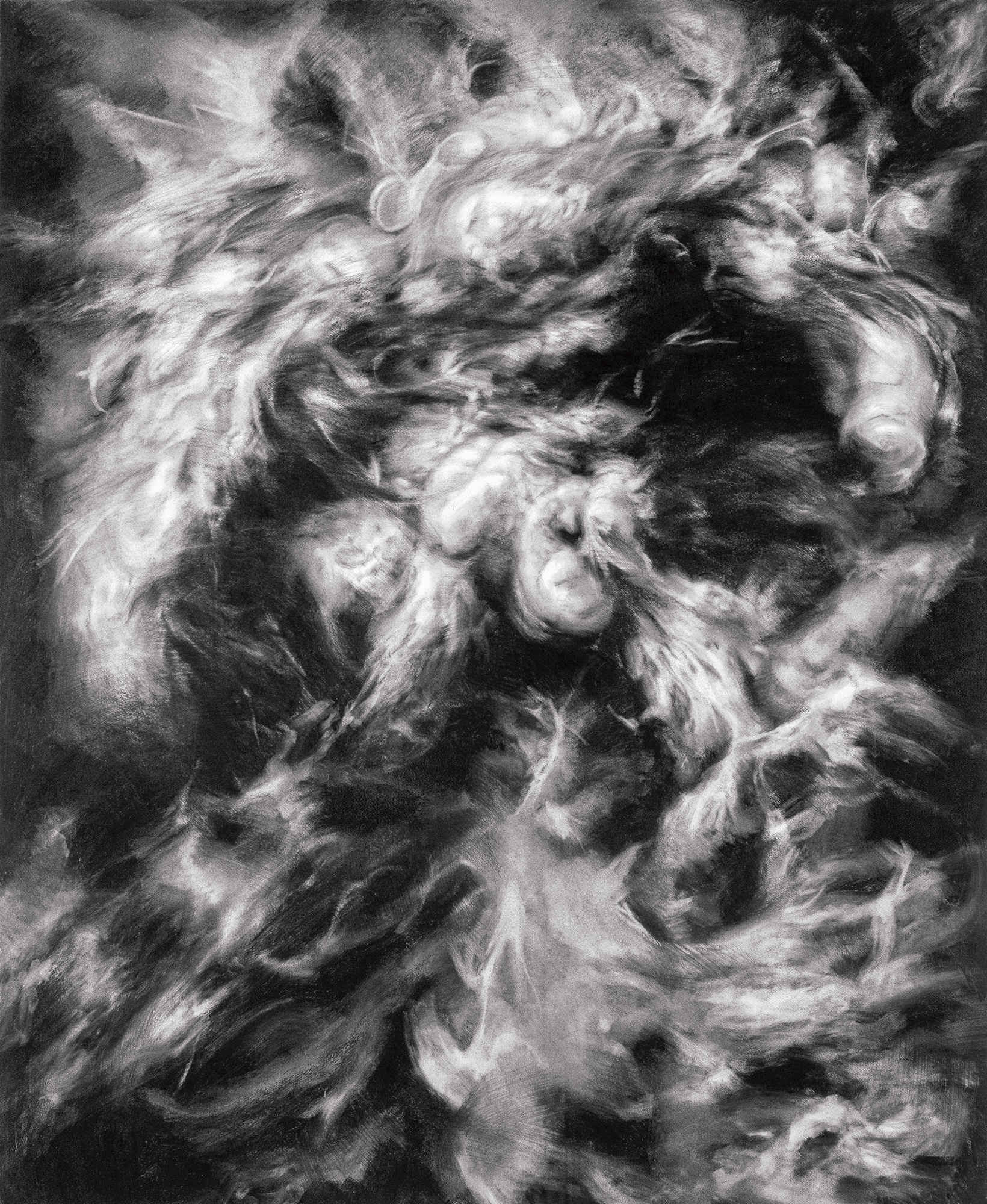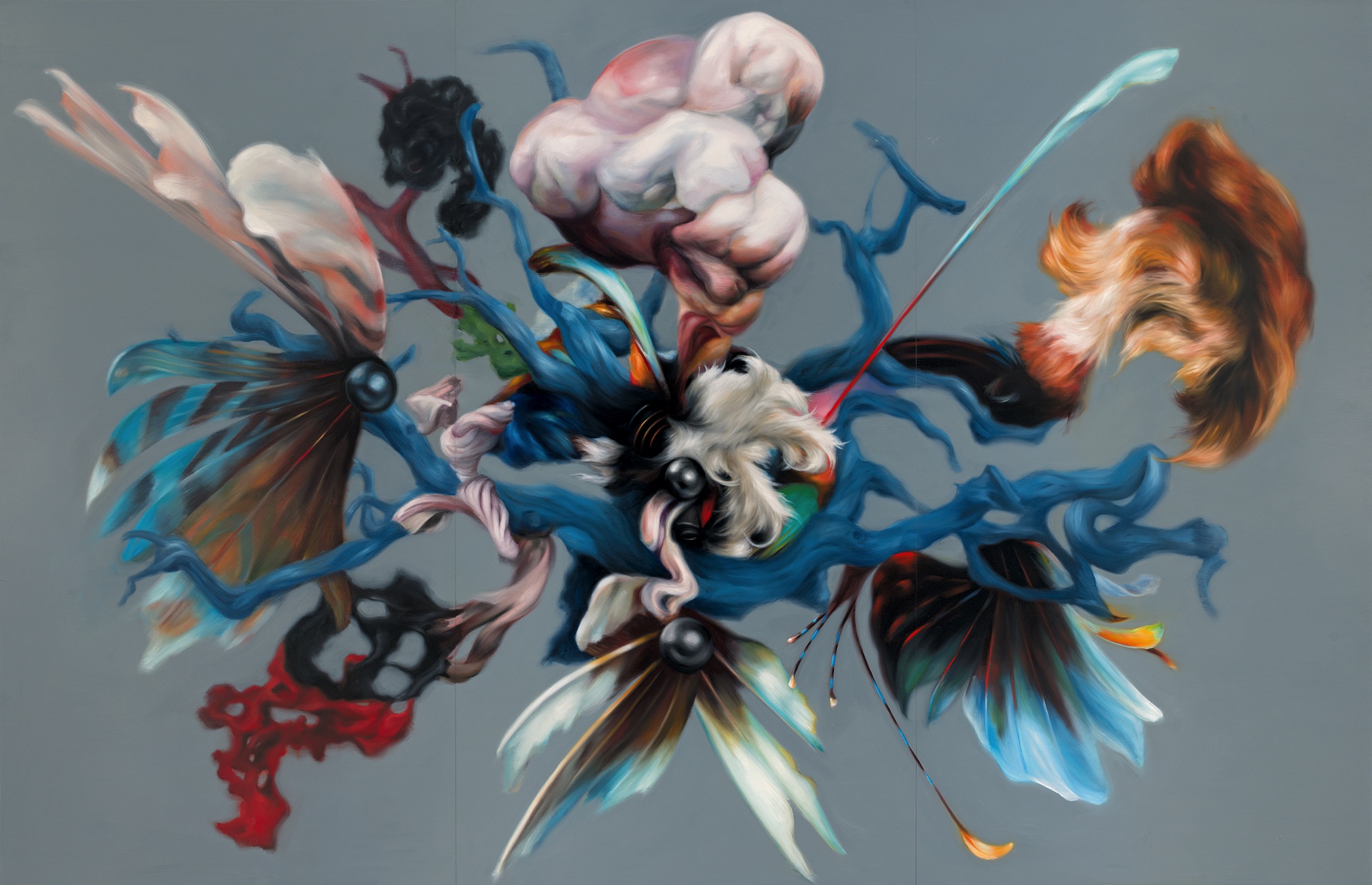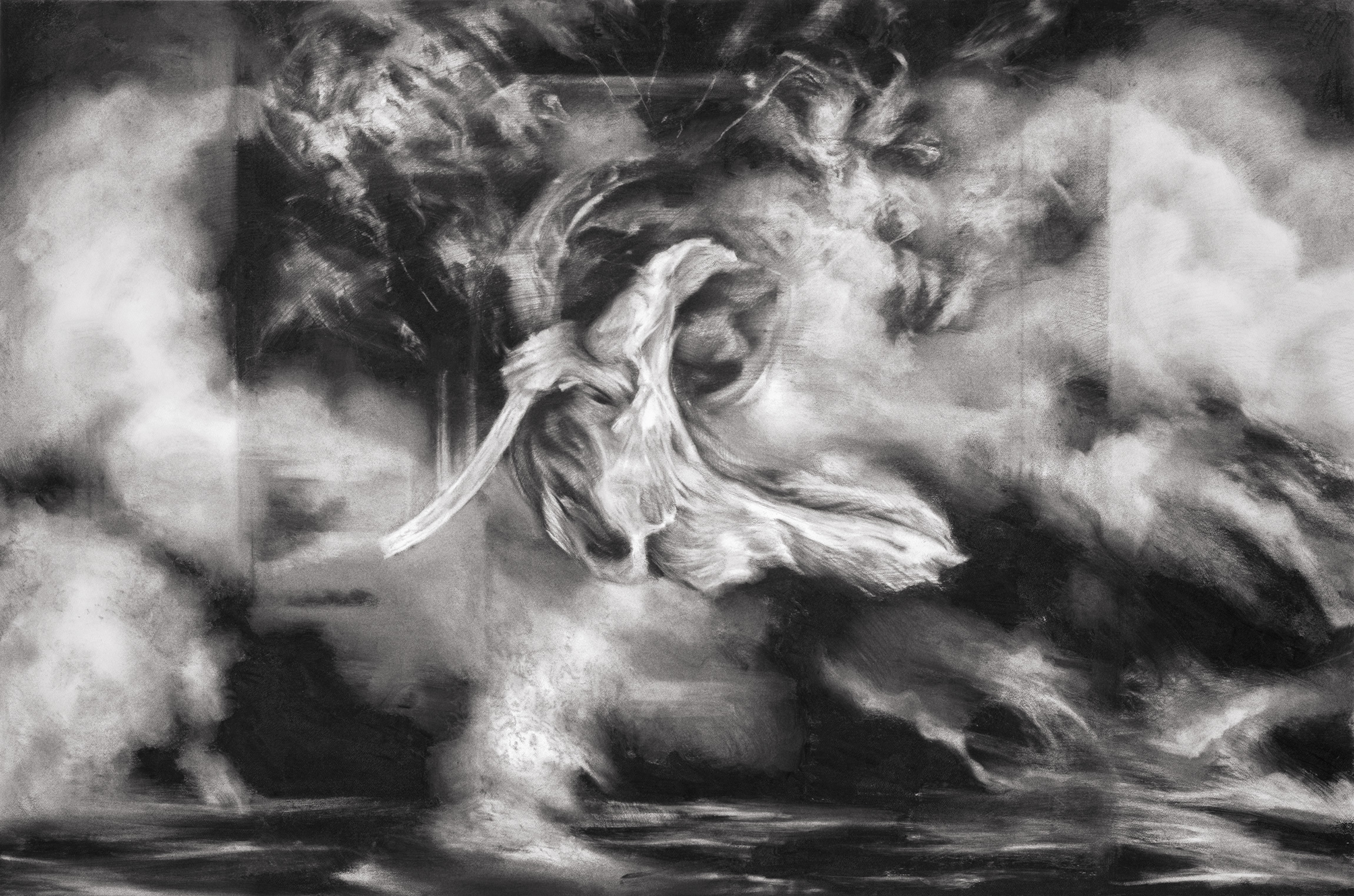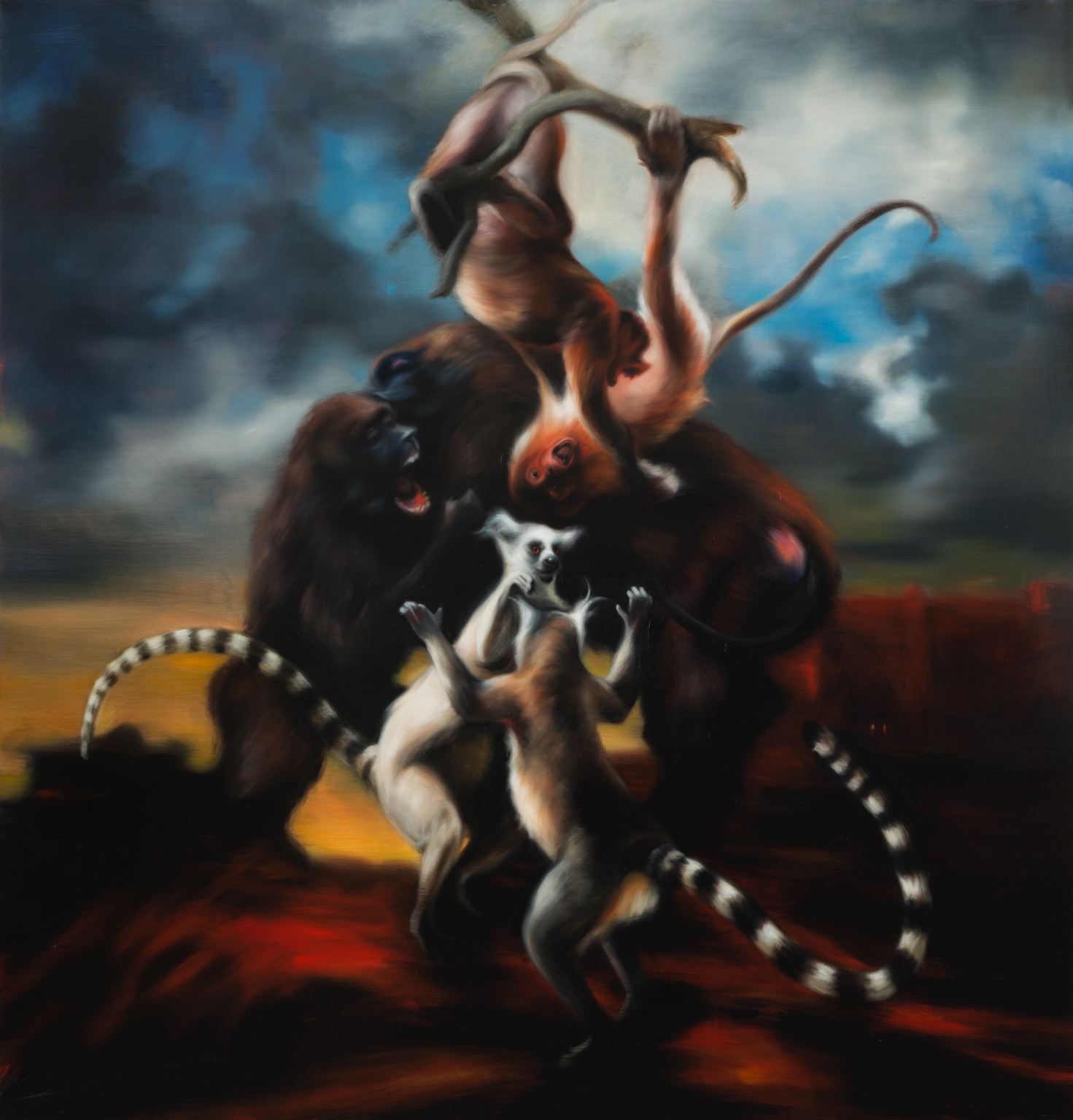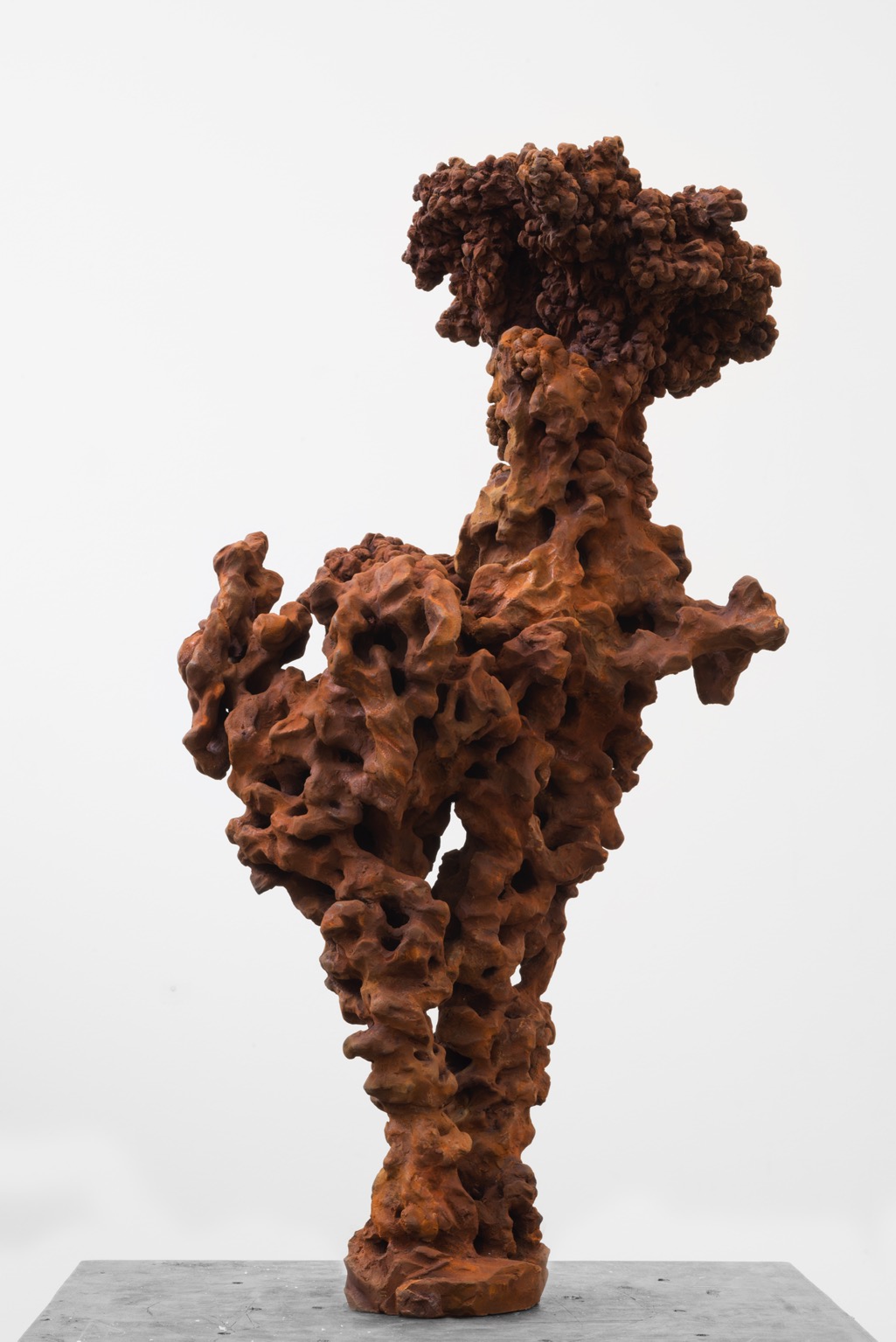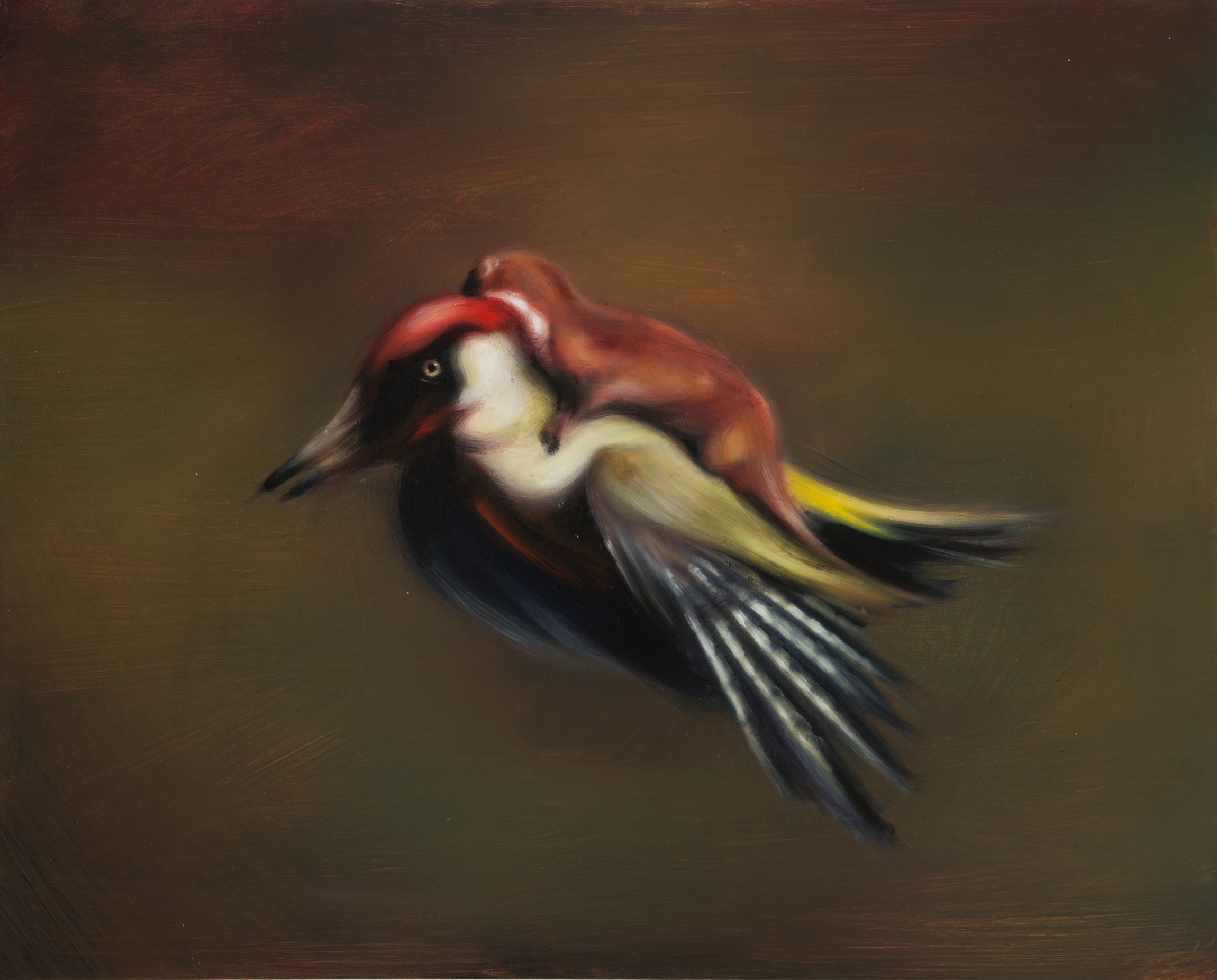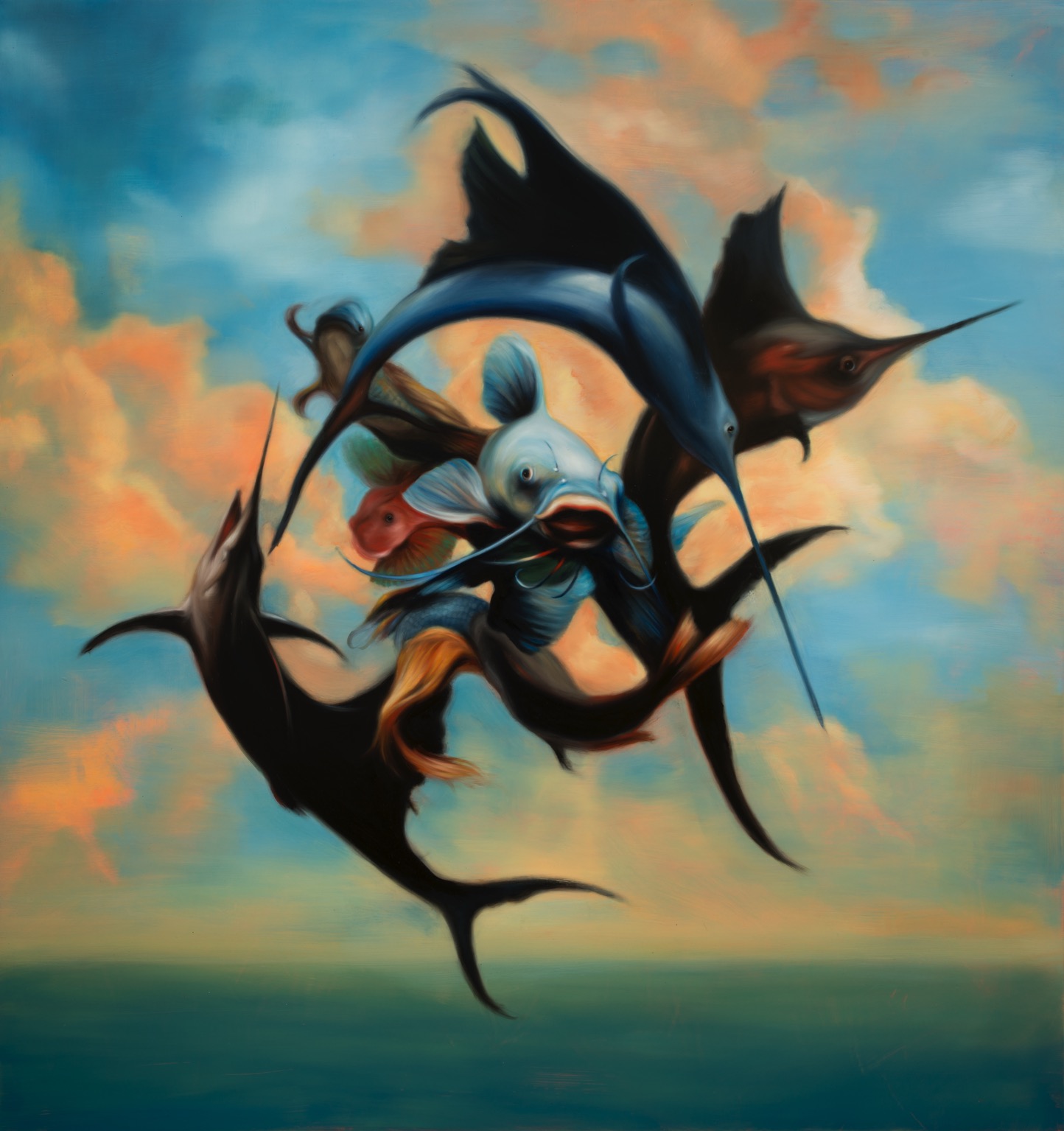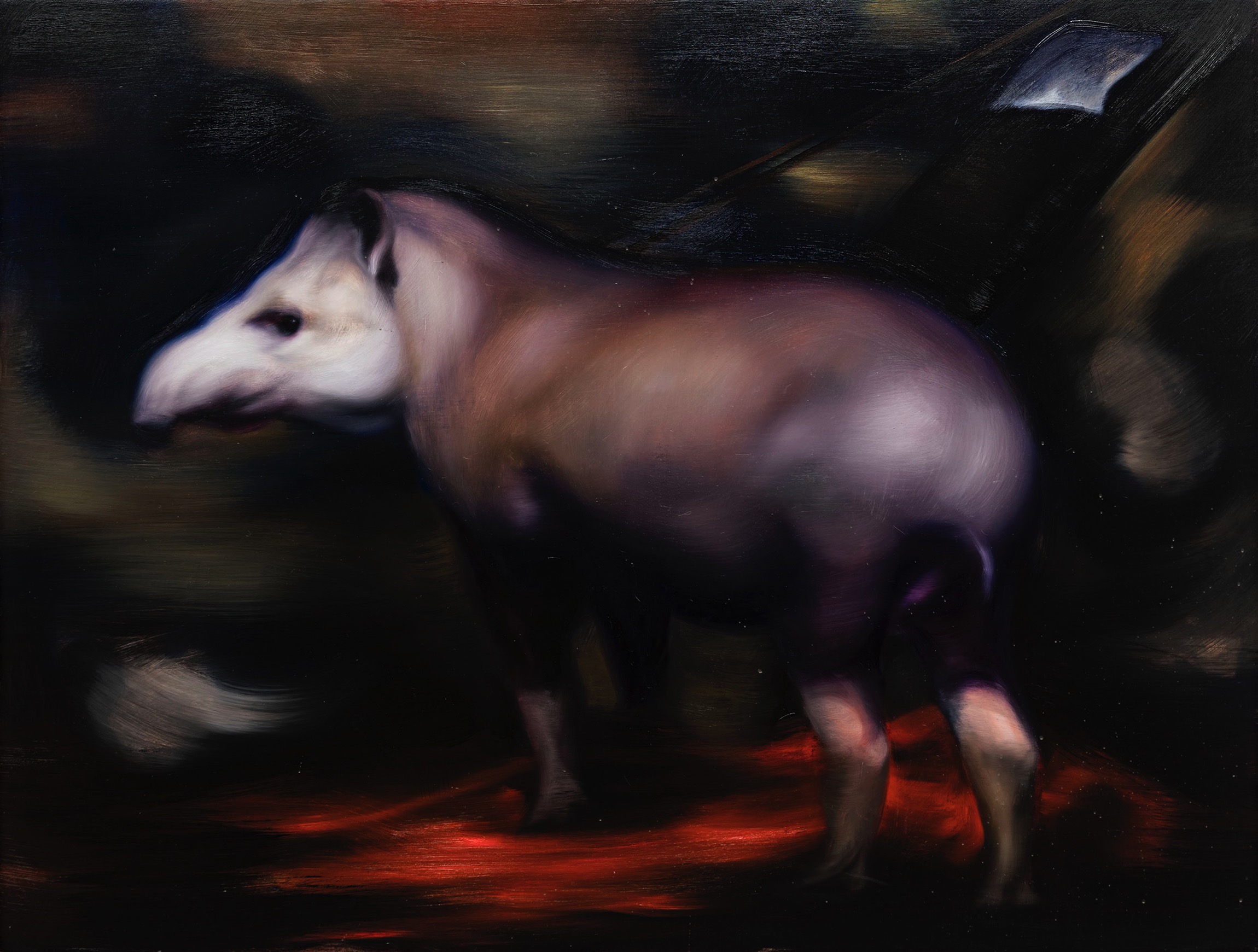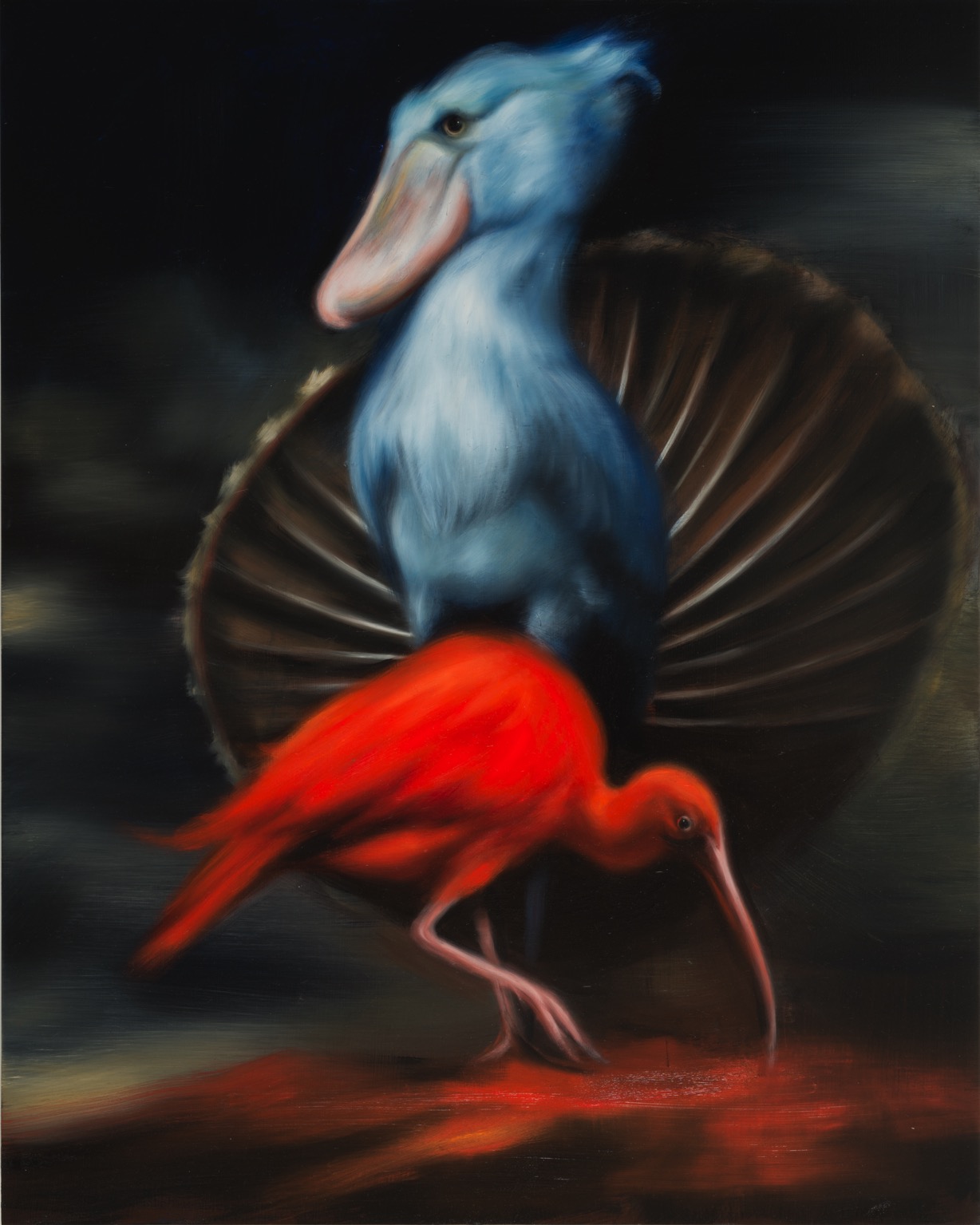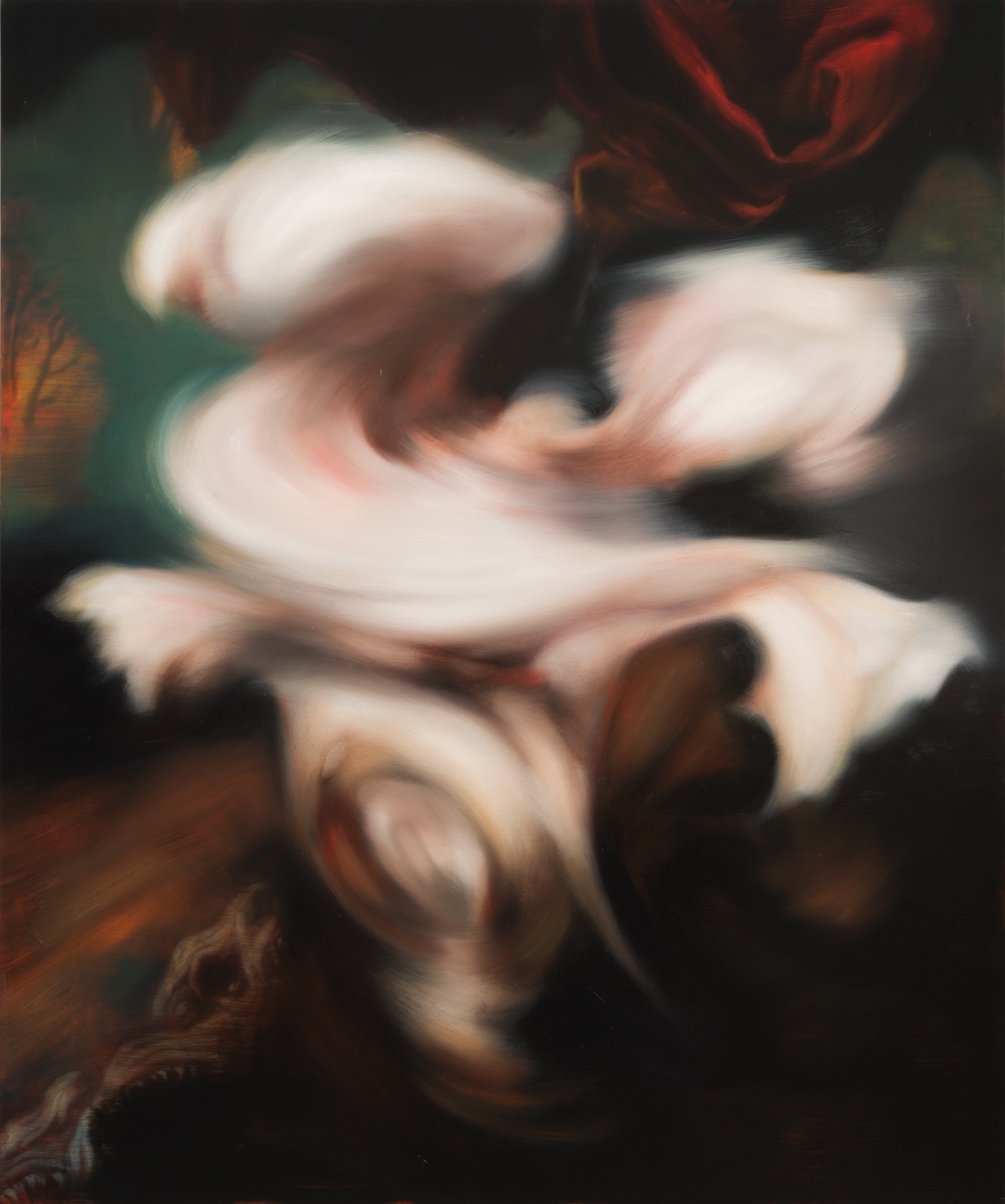 ---
About
The technical and motivic repertoire of British artist Hugo Wilson, born in London in 1982, seems almost anachronistic. Working in the tradition of the all-round artists as they emerged in the Italian Renaissance, Wilson moves nimbly between diverse artistic means of expression, creating paintings, drawings, prints, and sculptures playfully, yet with absolute precision and stupendous craftsmanship. Wilson has recently added another facet to his spectrum of media in turning to the outdoor sculpture.
His masterly execution of various techniques reflects Wilson's classical training for several years at the traditional Florence studio of Charles H. Cecil and the artist's intense engagement with the Old Masters. The choice of numerous materials used in his work can also be attributed to this background. Wilson often paints appropriately prepared wooden panels. Numerous layers of paint that differ in their chemical make up and radiance ensure a vivid expression of color. These paintings not only reference the Old Masters in the technique used, but also in their motivic elements, such as hunting scenes, still-lifes and baroque draperies as traditional visual formulas of dignity. Wilson combines these artistic elements with the visual events of our age, from viral YouTube clips to computer-animated films with talking animals. The result is a fascinating updating of the European painting tradition manifested in dramatic and dynamic compositions.

Continue reading
Wilson has not only breathed new life into painting as a medium. In his paintings of recent years, the artist has also reanimated a genre of painting that had almost been forgotten: the game scene, which stages animals as an expression of trust and affection, as an emblem of Christ's passion or (to teach) as a carrier of a moral lesson. After creating animal portraits full of character, Wilson has recently been developing complex group paintings that only rarely show a peaceful coexistence, instead depicting the pecking order or food chain, power relationships that the artist understands as a mirror of human society.
The varied oeuvre of this young artist has already resonated strongly with an international audience. Wilson's works have been shown in group shows at the MODEM Centre for Modern and Contemporary Arts in Debrecen, Busan Metropolitan Art Museum, the National Portrait Gallery and the Courtauld Institute of Art in London, and are also included in key international collections, such as that of the New York Public Library, the Deutsche Bank Collection, and the Janet de Botton Collection in London.
---
---
---
Chronology
---
Biography
1982
Born in London
2000–04
Apprenticeship, Charles H. Cecil Studios, Florence
2008
M.A. Painting, The City & Guilds of London Art School
Lives and works in London.
Selected Solo Exhibitions
2023
Hugo Wilson: Whatever Gets You Thru The Night, Nicodim Gallery, New York, NY
2022
Hugo Wilson: Carnal Agreement, Nicodim Gallery, Los Angeles, CA
2020
Hugo Wilson, Parafin, London
Hugo Wilson: Coincidental Truths, Galerie Judin, Berlin
2019
Hugo Wilson: Crucible, Galerie Isa, Mumbai
2018
Hugo Wilson, Nicodim Gallery, Los Angeles, CA
Hugo Wilson: Pact, Frieze Sculpture 2018, Regent's Park, London
2017
Hugo Wilson: Panacea, ProjectB Gallery, Milan
Hugo Wilson: Rape of Europa, Parafin, London
2017
Hugo Wilson: Thierleben, Galerie Judin, Berlin
2016
Hugo Wilson: Rape of Europa, Parafin, London
2015
Hugo Wilson, Parafin, London
2014
Hugo Wilson: Principia Discordia, ProjectB Gallery, Milan
2012
Hugo Wilson: Ideal Hauntology, Nicodim, Los Angeles, CA
2010
Hugo Wilson: Ad Pondus Omnium, ProjectB Gallery, Milan
Selected Group Exhibitions
2023
Joshua Hagler, Devin B. Johnson, Nicola Samori, Hugo Wilson, Nicodim Gallery, Los Angeles, CA
2021–22
Hollow Moon, Nicodim Gallery, New York, NY
2020
When You Waked Up the Buffalo, Nicodim Gallery, New York, NY
Inspiration — Iconic Works, The National Museum Stockholm; Ateneum Art Museum, Finnish National Museum, Helsinki
2019
Skin Stealers, Nicodim Gallery, Los Angeles, CA
Beyond the Vessel, Meşher, Istanbul
2018
BioPerversity, Nicodim Gallery, Los Angeles, CA
2017-18
Dialogues / New Paintings from London, GASK, Kutná Hora Museum, Kutná Hora
The Hierophant, Galerie Nicodim, Bucharest
2015-16
The Nude in the XX & XXI Century, Sotheby's S|2, London
Alles was ich mag, fast, Schau Fenster, Berlin
De Pictura: Keith Tyson & Hugo Wilson – A Dialogue About Painting, ProjectB Gallery, Milan
2014
Play Things, New York Public Library, New York, NY
Out of Our Heads, Shoreditch Town Hall, London
2013
Between the Lines, All Visual Arts, London
Beastly Hall, Hall Place & Gardens, Kent
Near Narratives: Hugo Wilson & Eric van Hove, SternArts, London
Pertaining to Things Natural, Chelsea Physic Garden, London
2012
A Century of Art: Works from the Collection, New York Public Library, NY
Nightfall: New Tendencies in Figurative Painting, MODEM Centre for Modern and Contemporary Arts, Debrecen, Hungary
Multiplied, Christie's, London
2011
Through a Glass Darkly, Nicodim Gallery, Los Angeles, CA
House of Beasts, Attingham Park, Shrewsbury
2010
Busan Biennale, Busan Metropolitan Art Museum, Busan
Vanitas, All Visual Arts, London
East Wing Nine Collection, Courtauld Institute of Art, London
Cabinet Group Exhibition, John Martin Gallery, London
2009
Age of the Marvellous, All Visual Arts, London
Terra Nihilus, Maddox Gallery, London
Top Emerging Artists, Flora Fairbairn Projects, Selfridges, London
Up and Coming Print Makers, Curwen and New Academy, London
2008
MA Degree Show, City and Guilds, London
2005
BP Portrait Prize, National Portrait Gallery, London
Publications
2020
Hugo Wilson: Coincidental Truths. Edited by Juerg Judin and Pay Matthis Karstens. Exh. cat. Galerie Judin, Berlin
2018
Hugo Wilson: Panacea. Edited by Emanuele Bonomi and Marzia Moreschi. Exh. cat. ProjectB Gallery, Milan
2017
Hugo Wilson: Thierleben. Edited by Juerg Judin and Pay Matthis Karstens. Exh. cat. Galerie Judin
2015
Hugo Wilson. Exh. cat. Parafin. London and Eindhoven: Parafin and Lecturis
Selected Collections
Bellinger Collection, London
Collection Janet de Botton, London
Ömer Koç Collection
Kistefos Museum, Jevnaker
Collection Robert Devereux
Deutsche Bank Collection, London
Fondazione Memmo, Rome
New York Public Library, New York, NY
Olbricht Collection
The Library of Congress Collection, Washington D.C.
Longlati Foundation, Shanghai