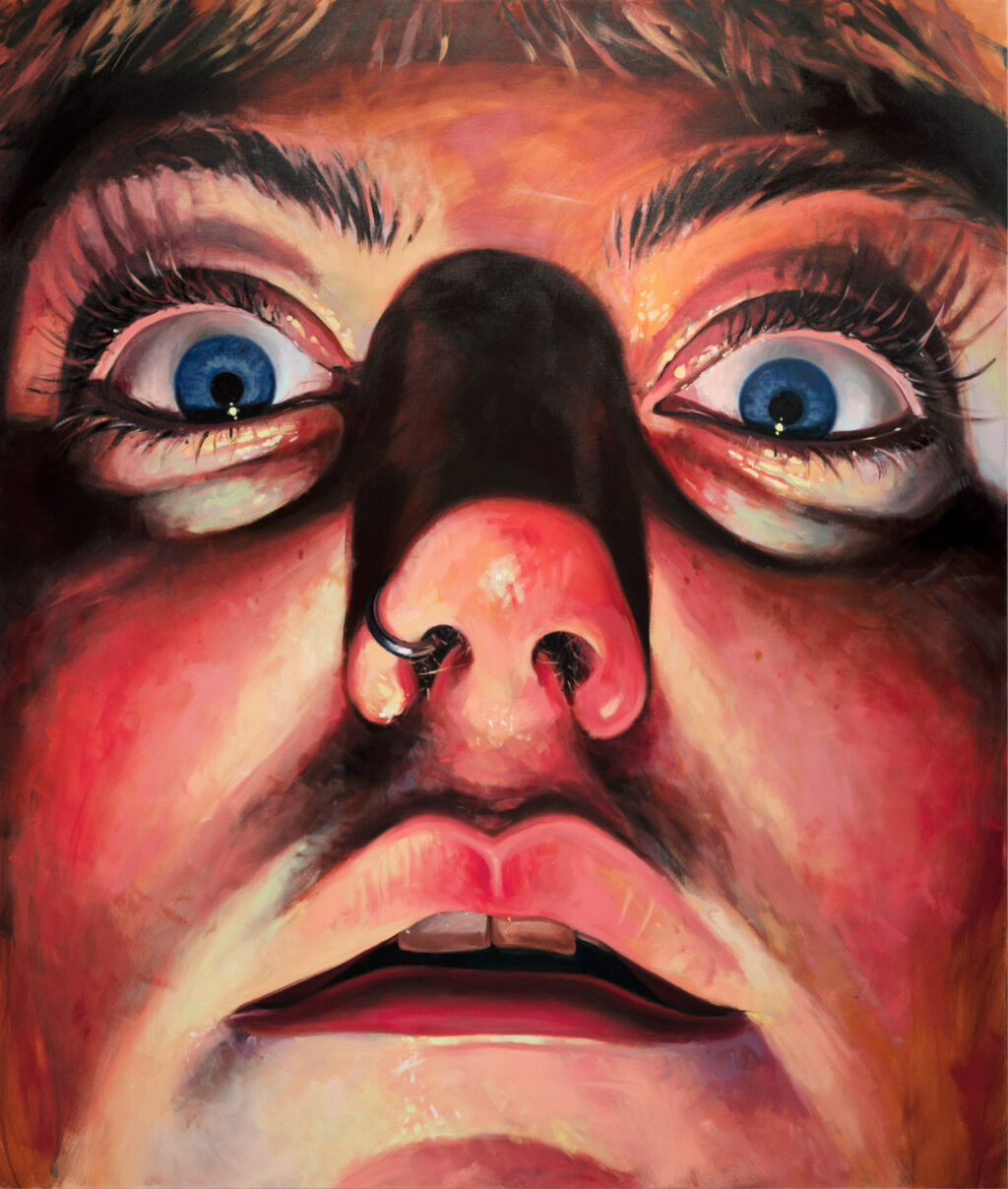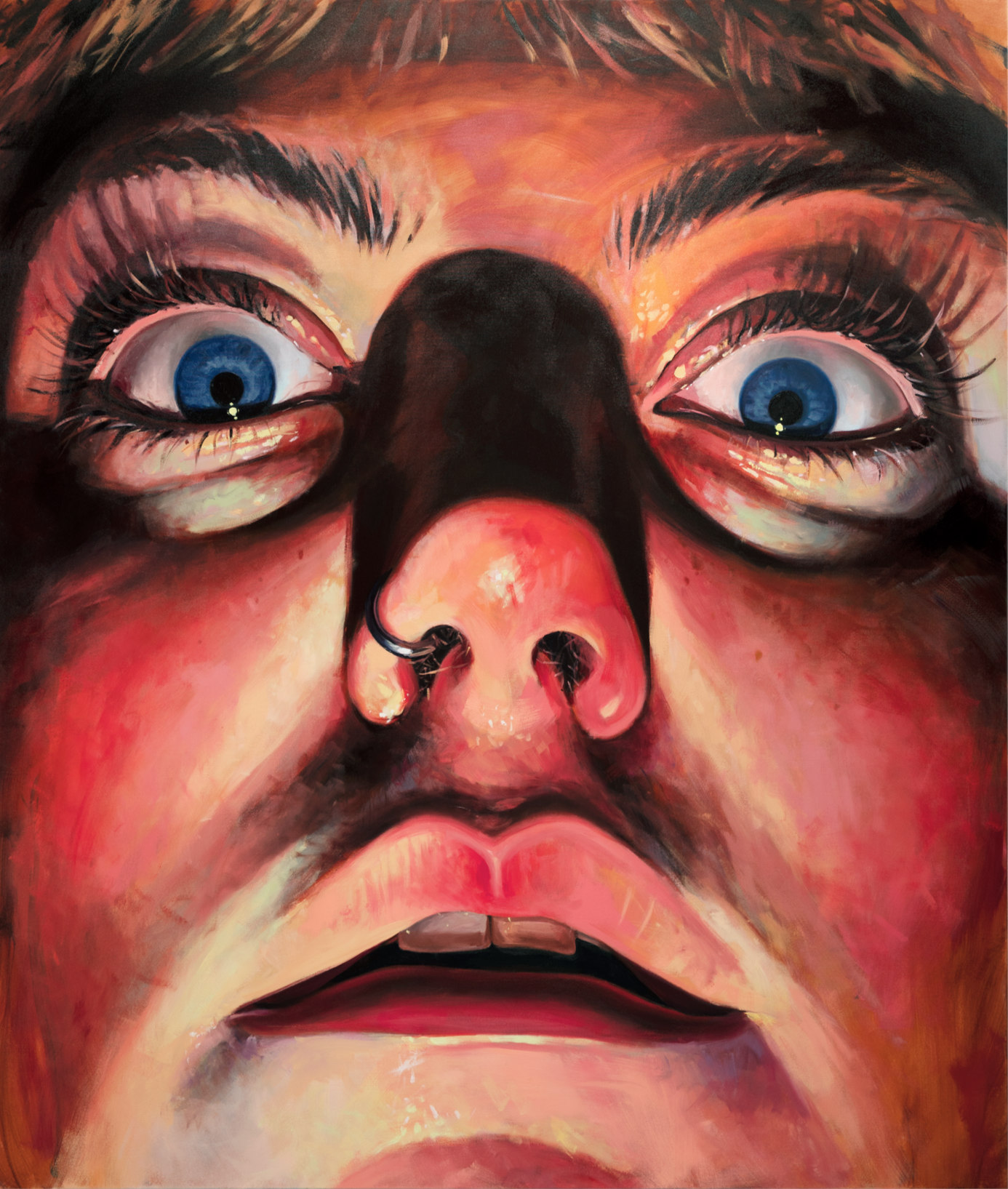 You Watched Me Burn
2023
Oil on canvas
200 × 170 cm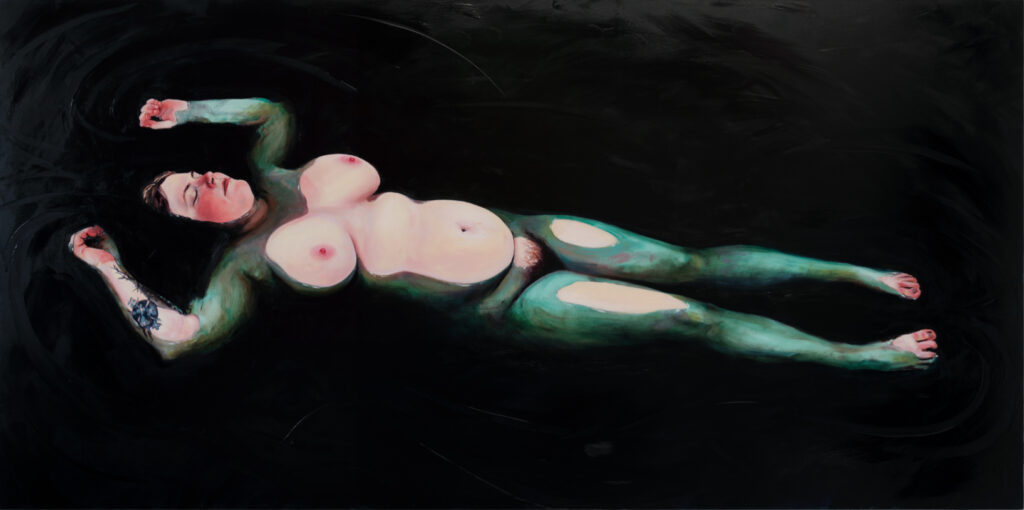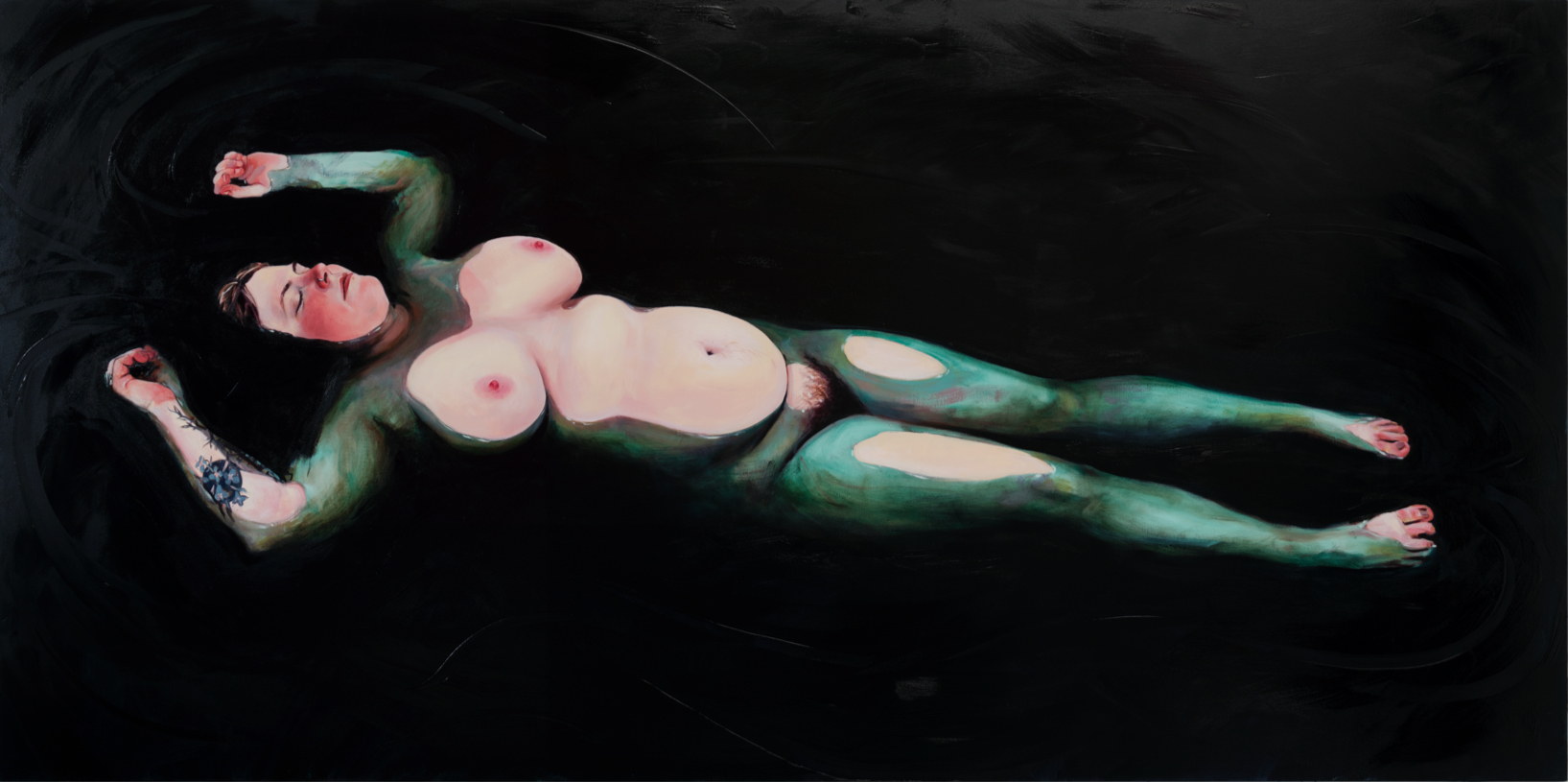 What Lies Beneath
2023
Oil on canvas
150 × 300cm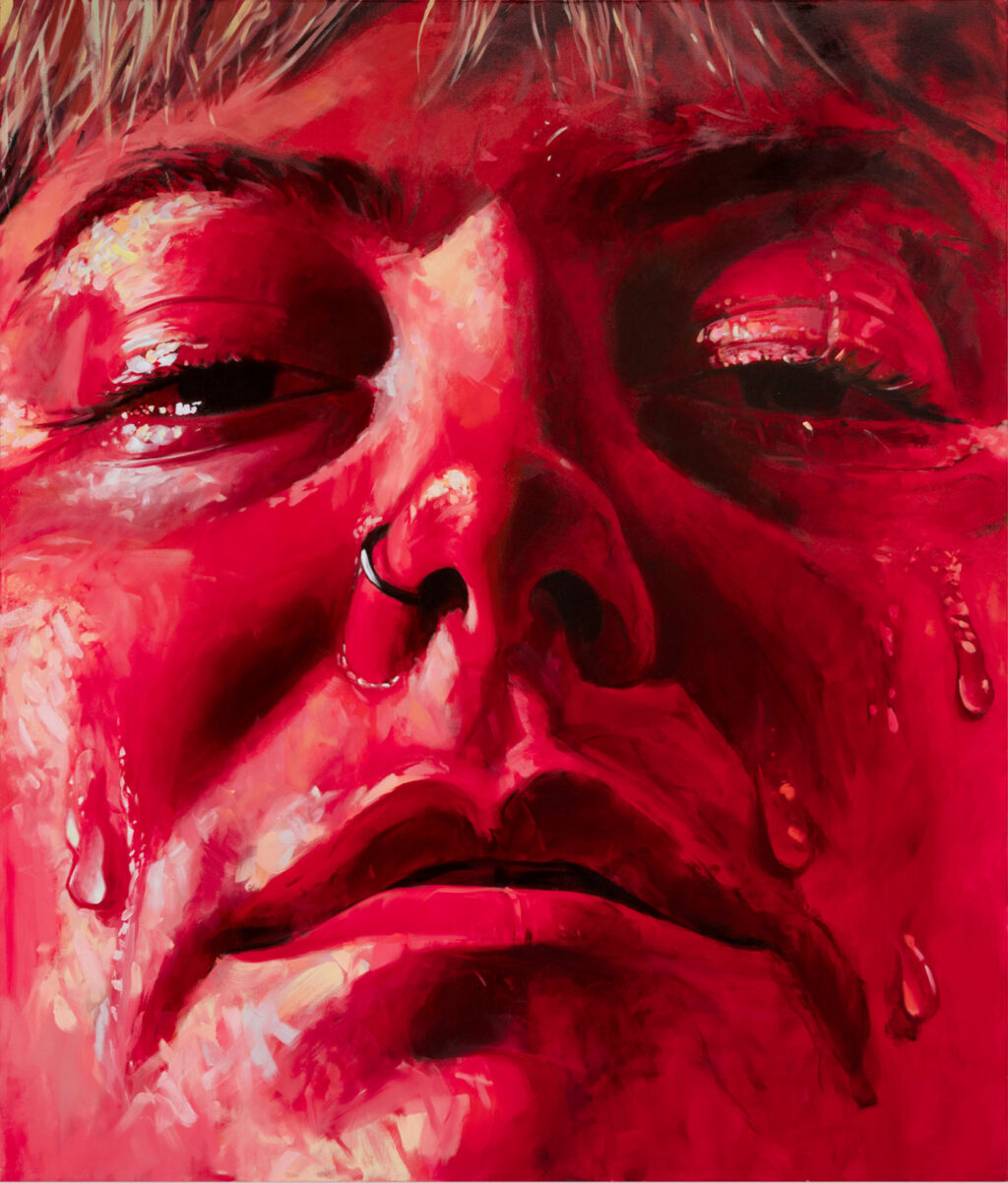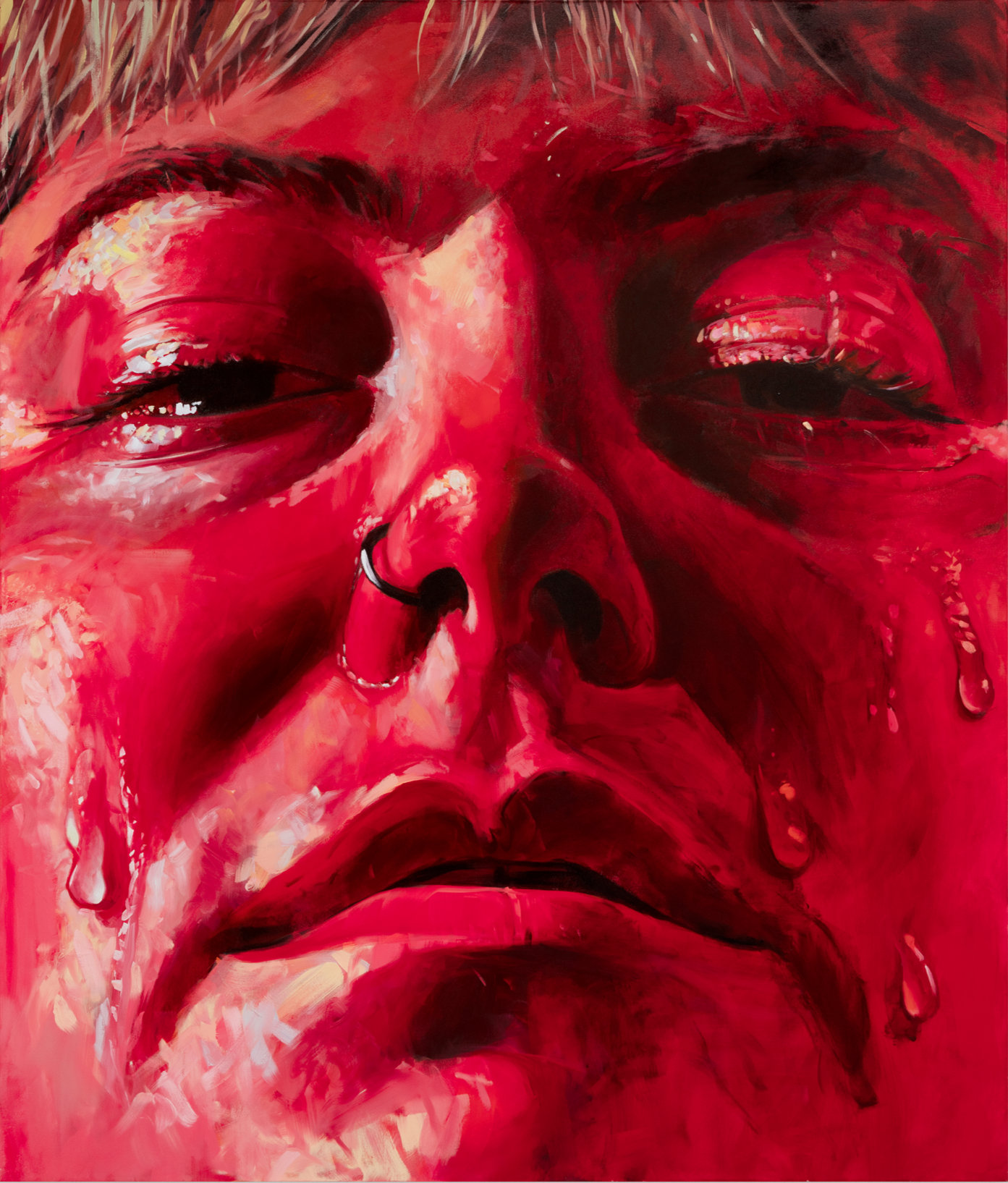 Mercy
2023
Oil on canvas
200 × 170 cm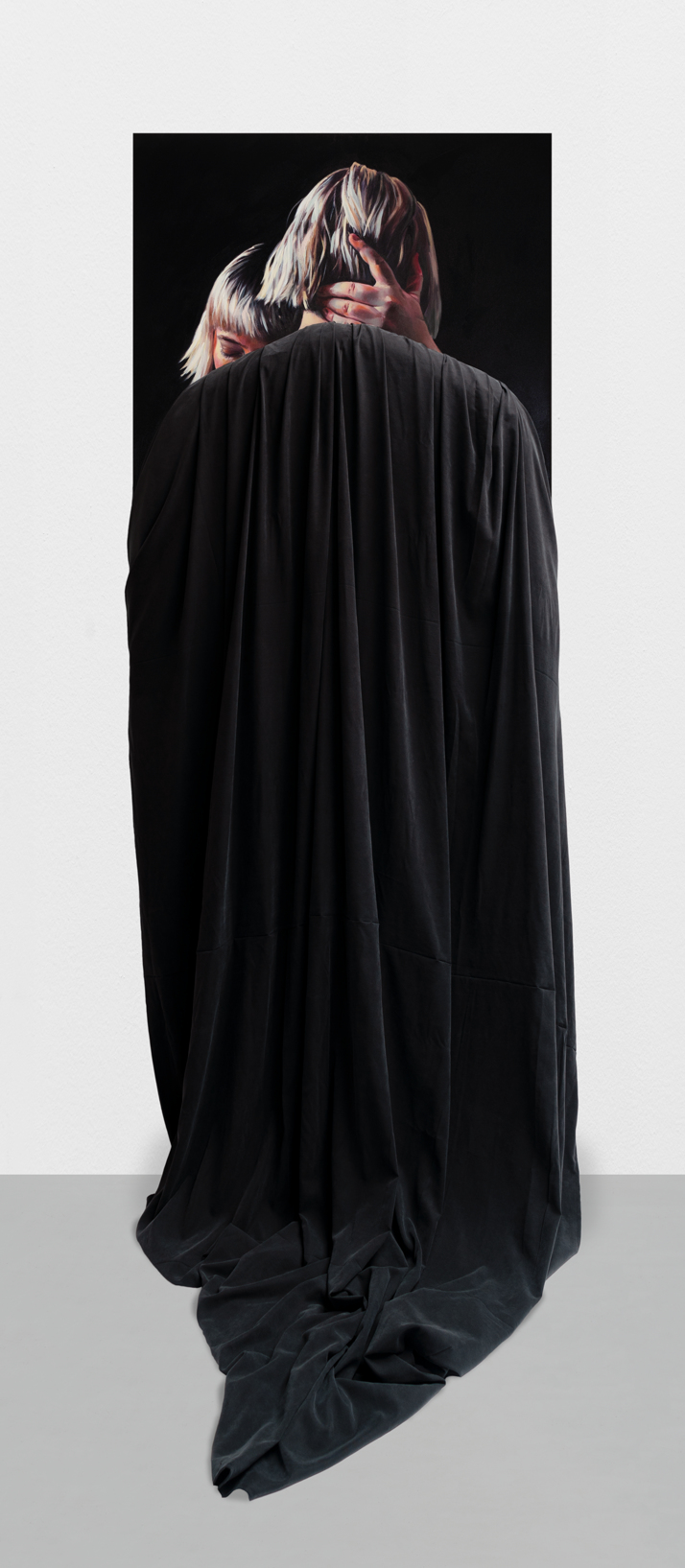 I Can Be So Hard on Myself
2023
Oil on canvas with upholstered MDF and textile
250 × 100 × 15 cm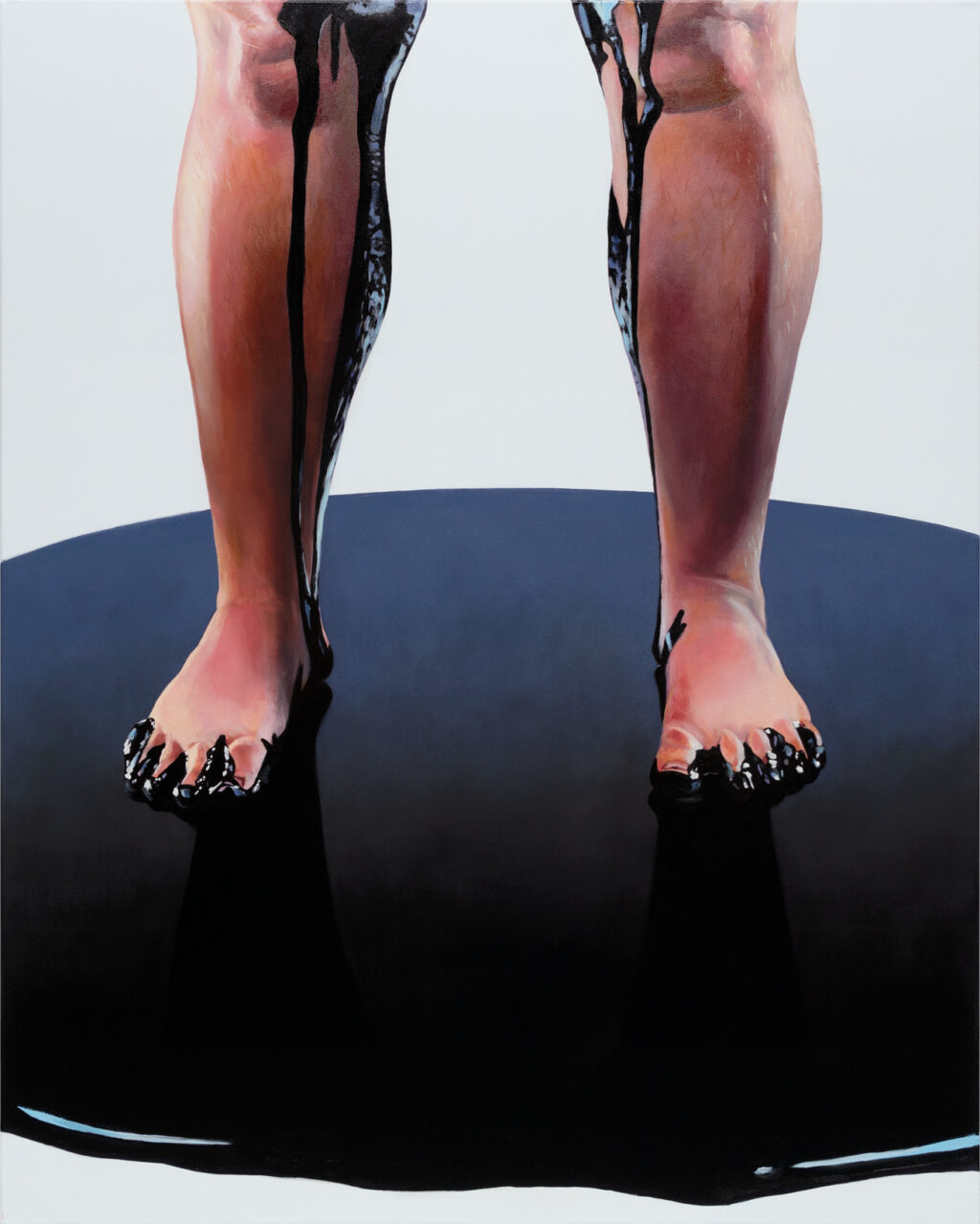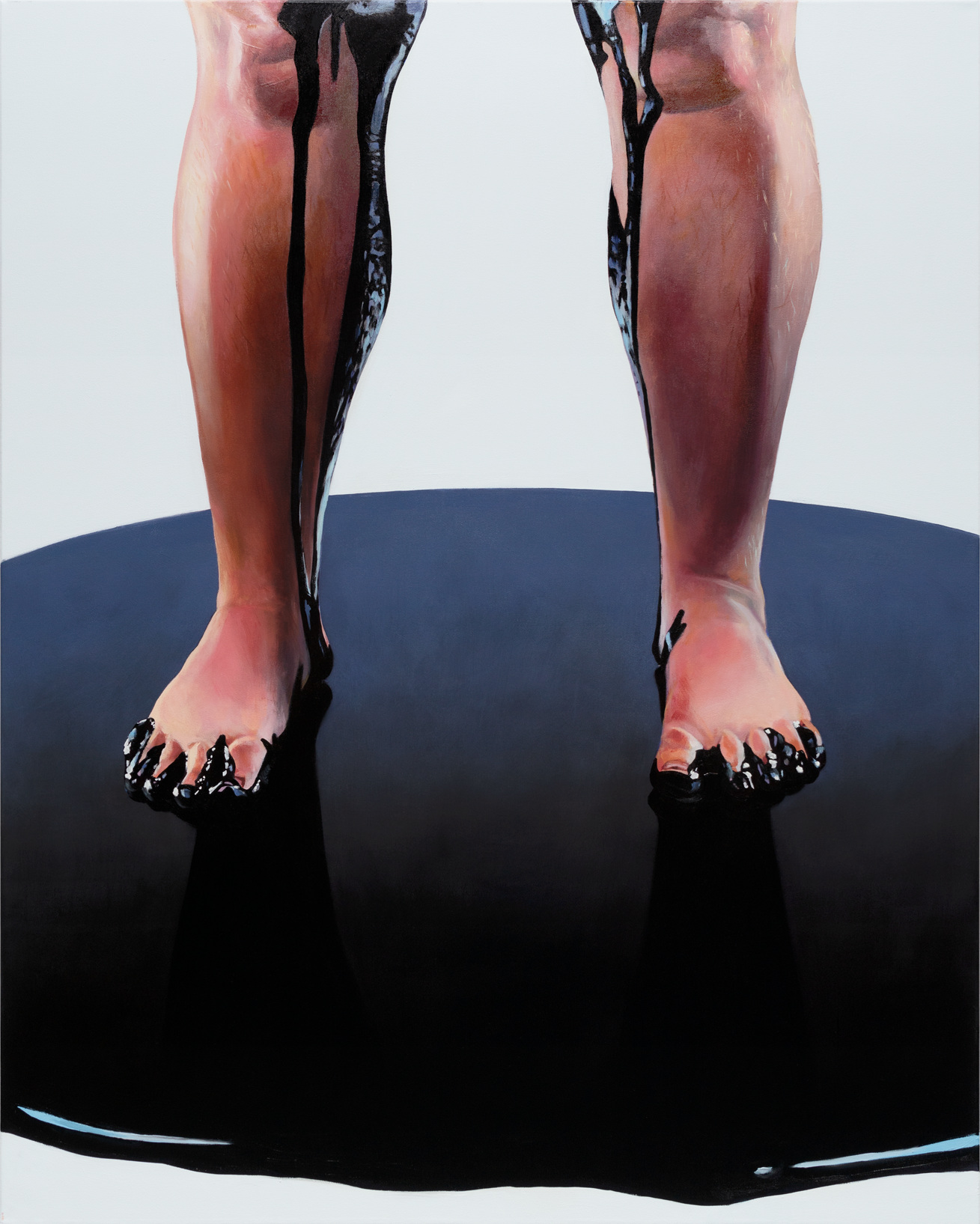 Is This All I Am to You?
2022
Oil on canvas
150 × 120 cm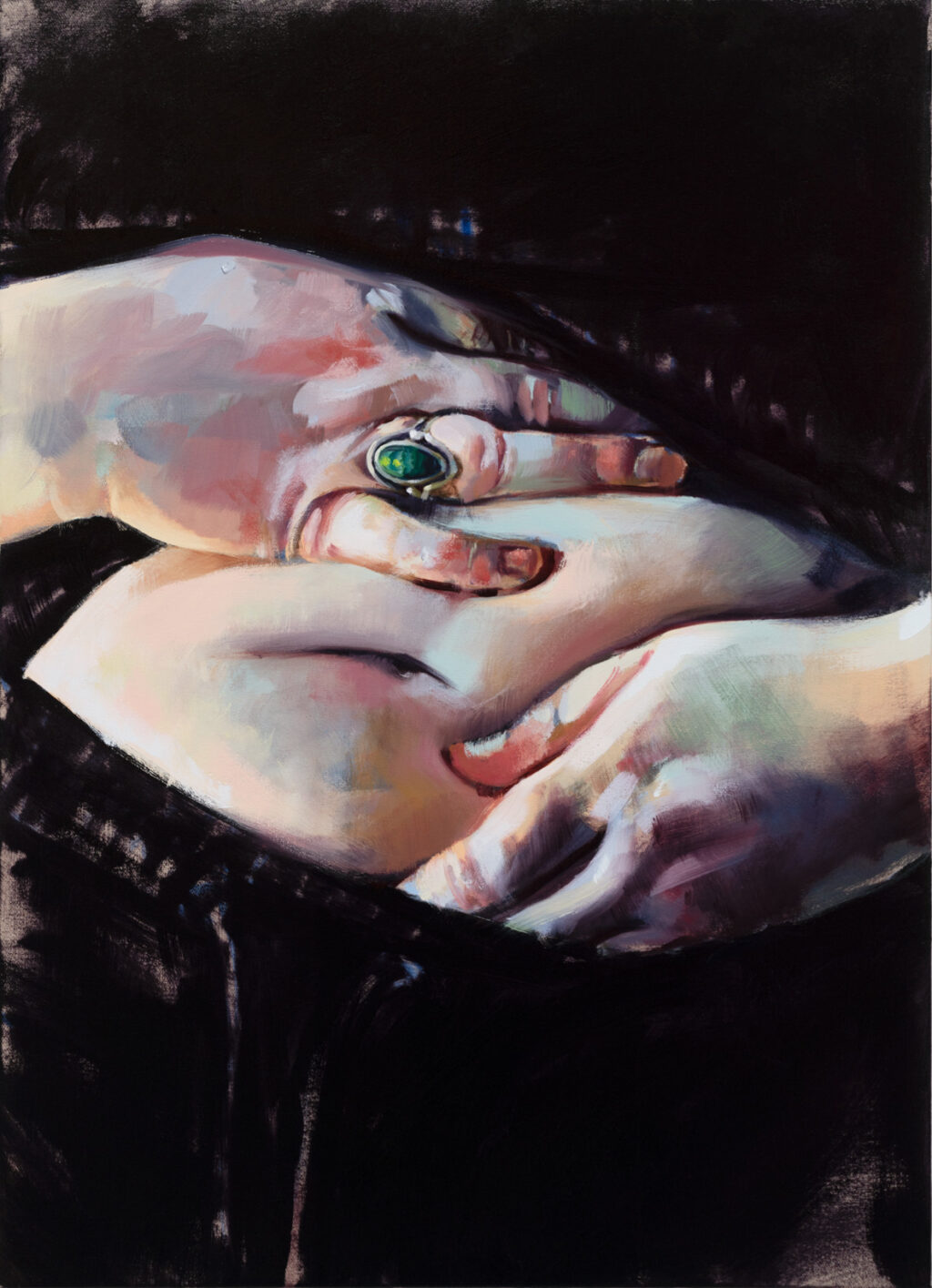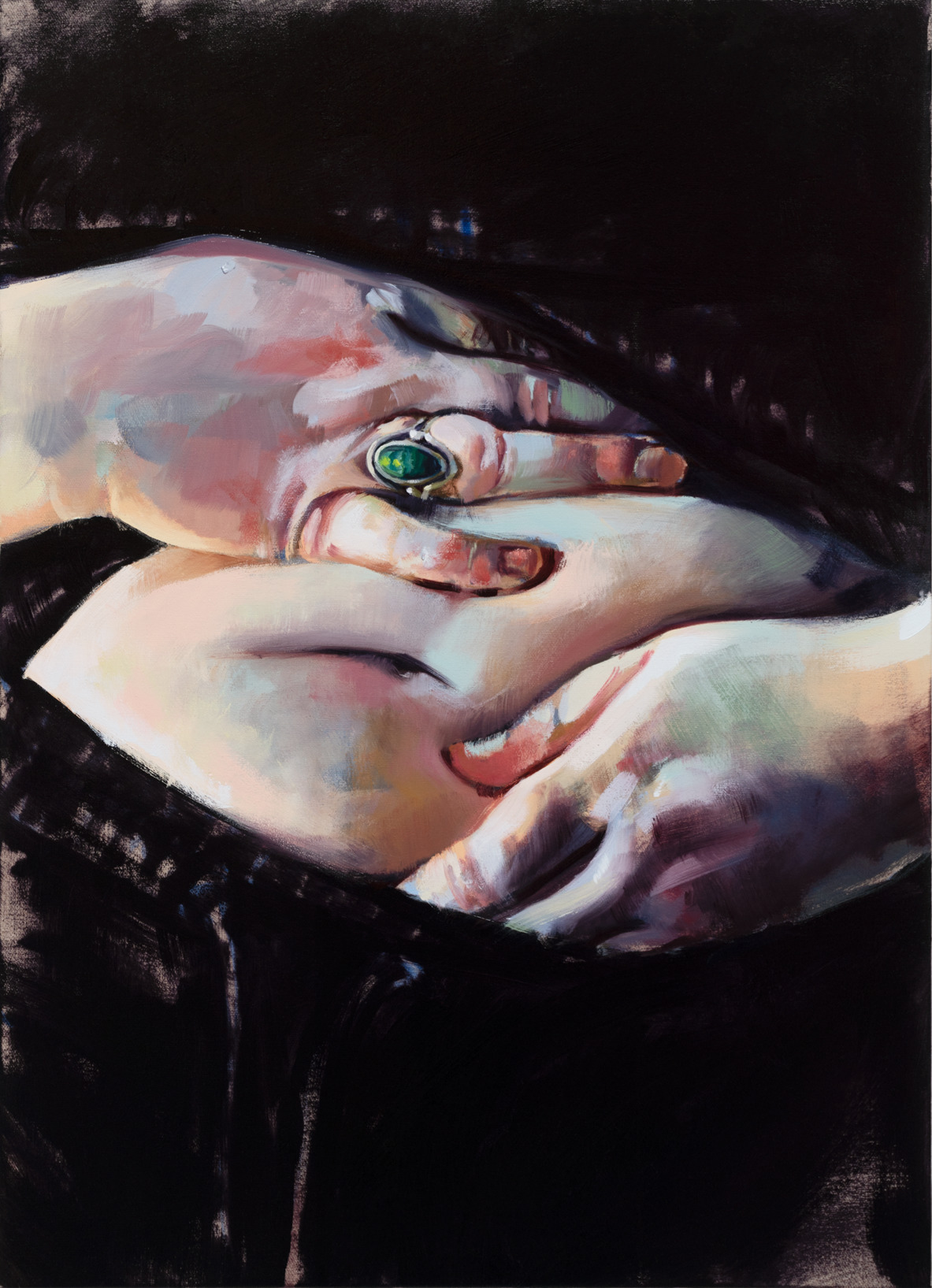 Presentation 4
2022
Oil on linen
70 × 50 cm
Show more works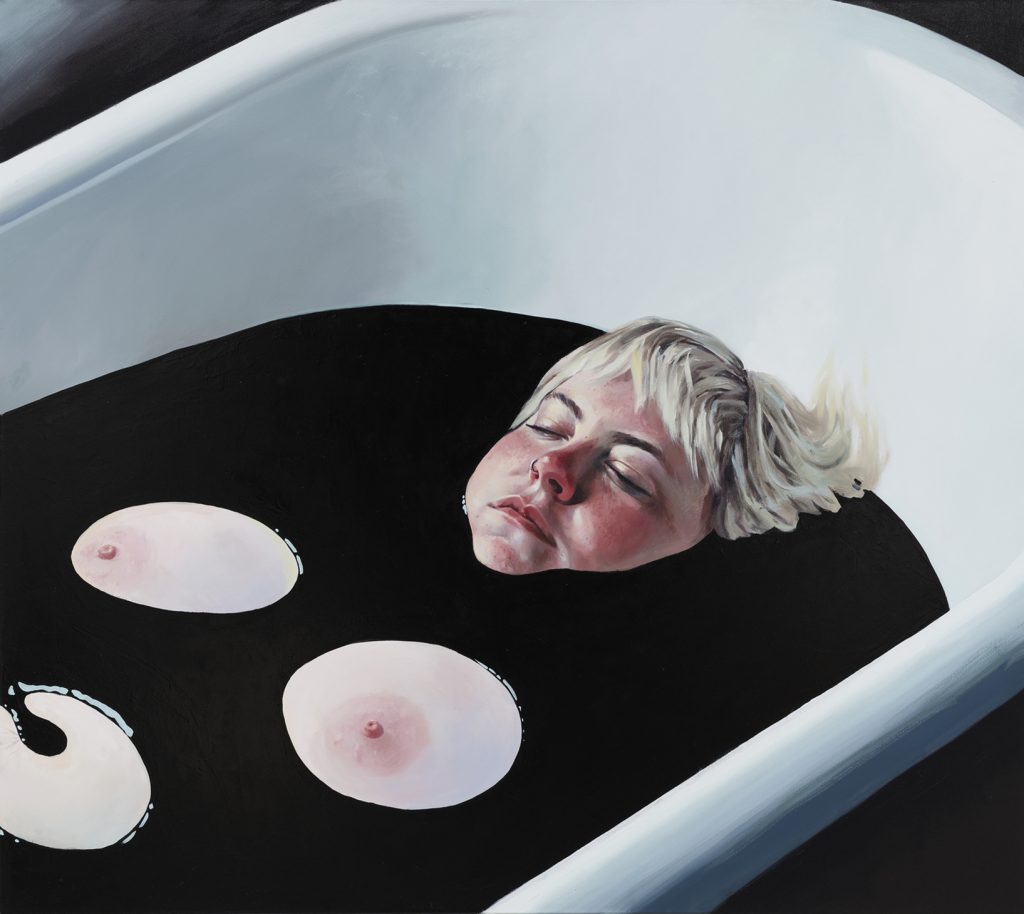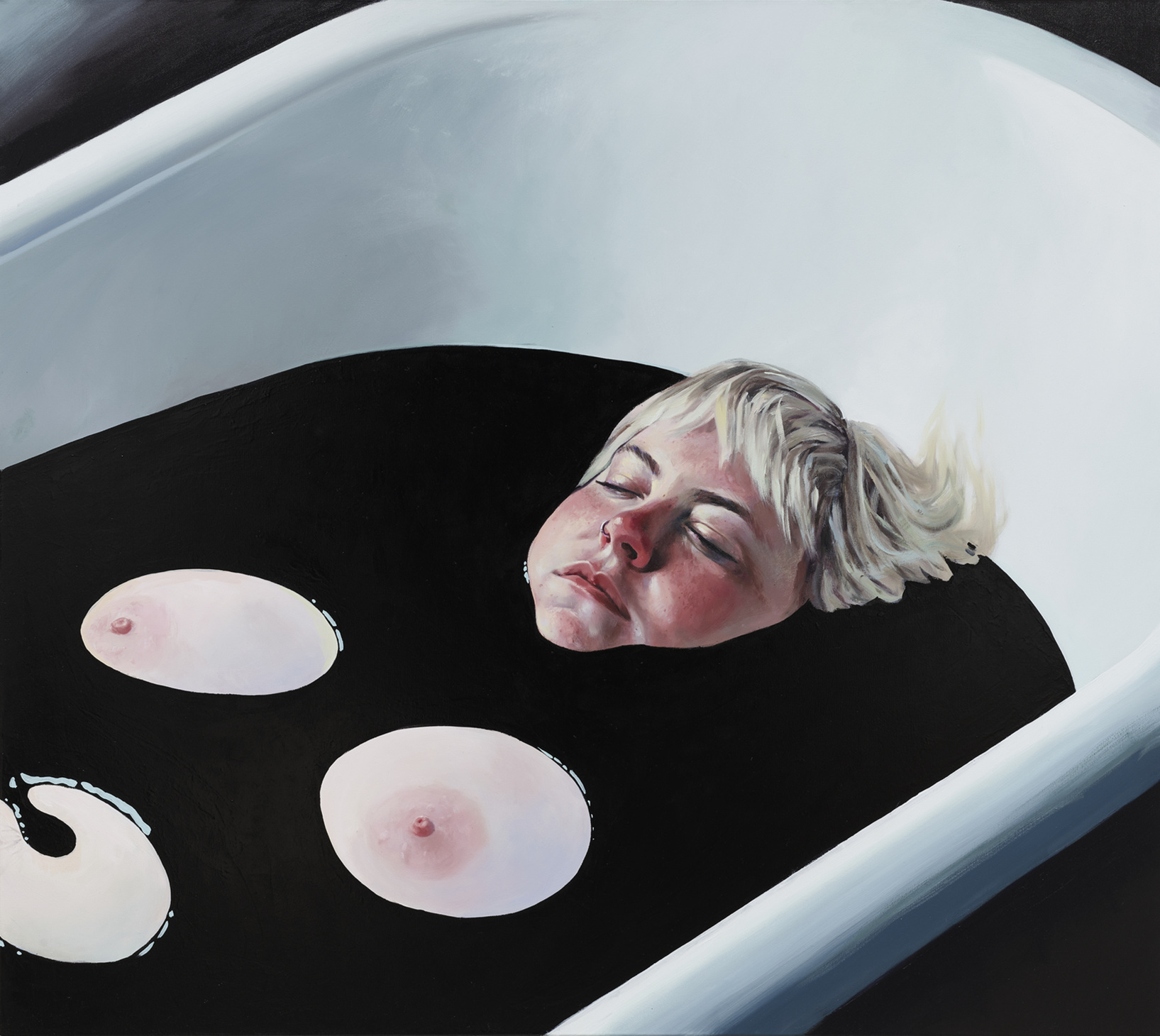 A Willing Participant
2021
Oil and glass paint on canvas
160 × 180 cm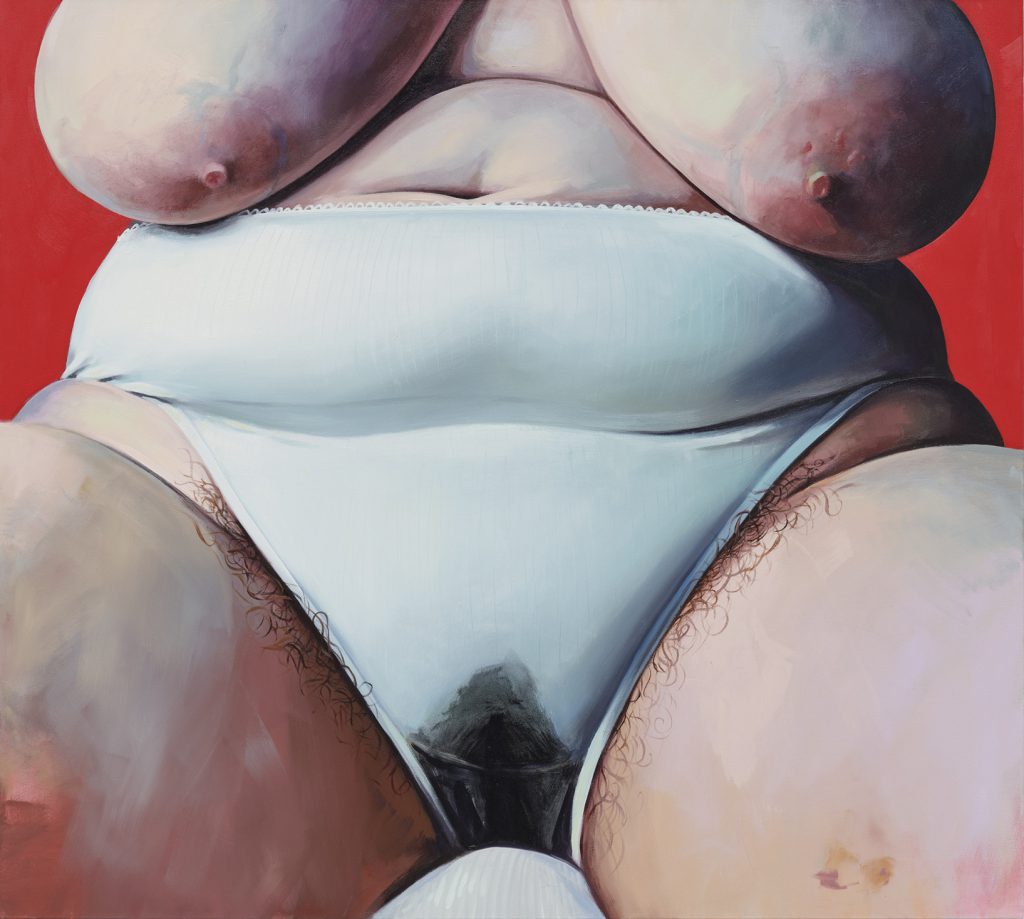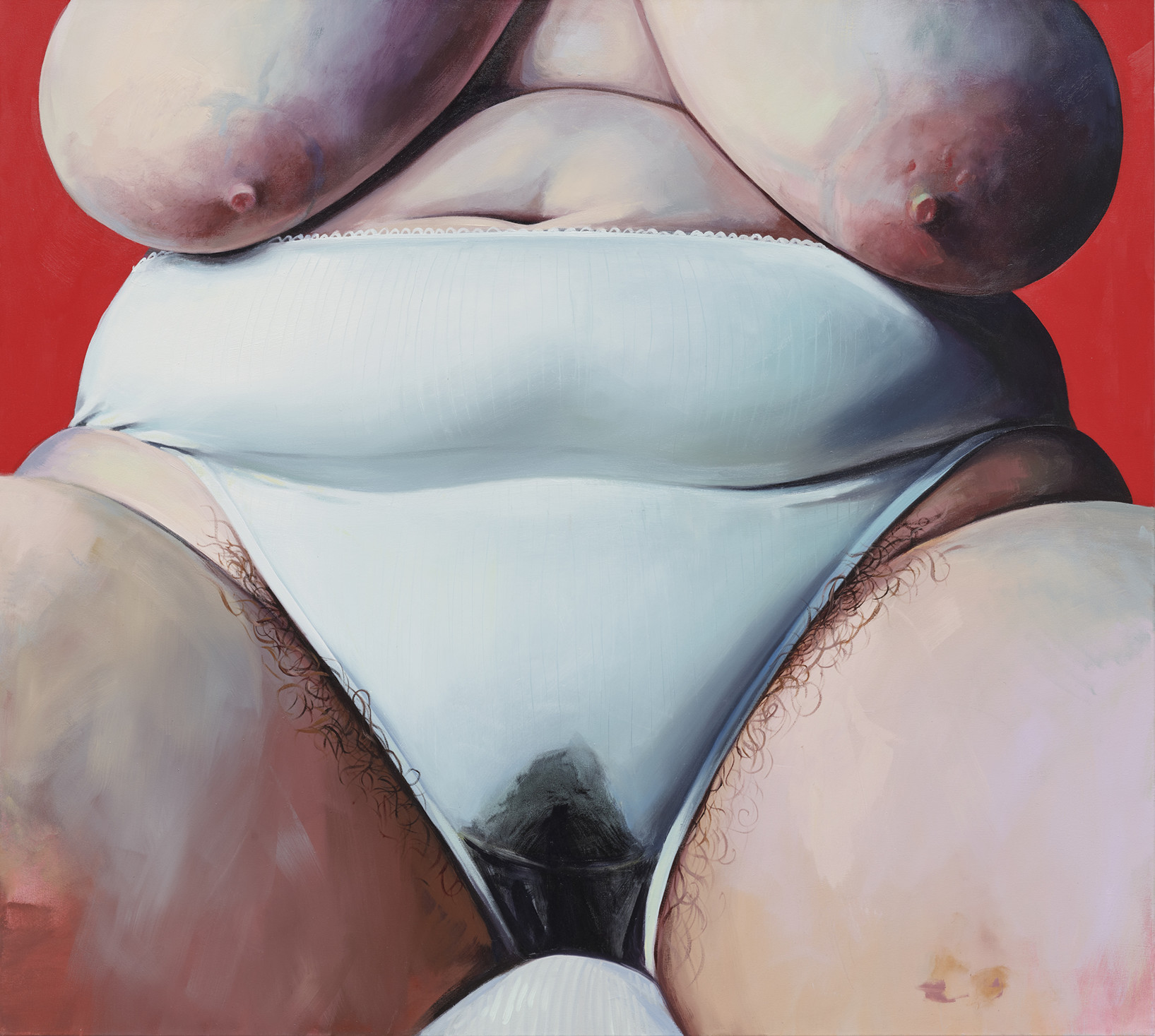 I May Be Defective
2021
Oil on canvas
135 × 150 cm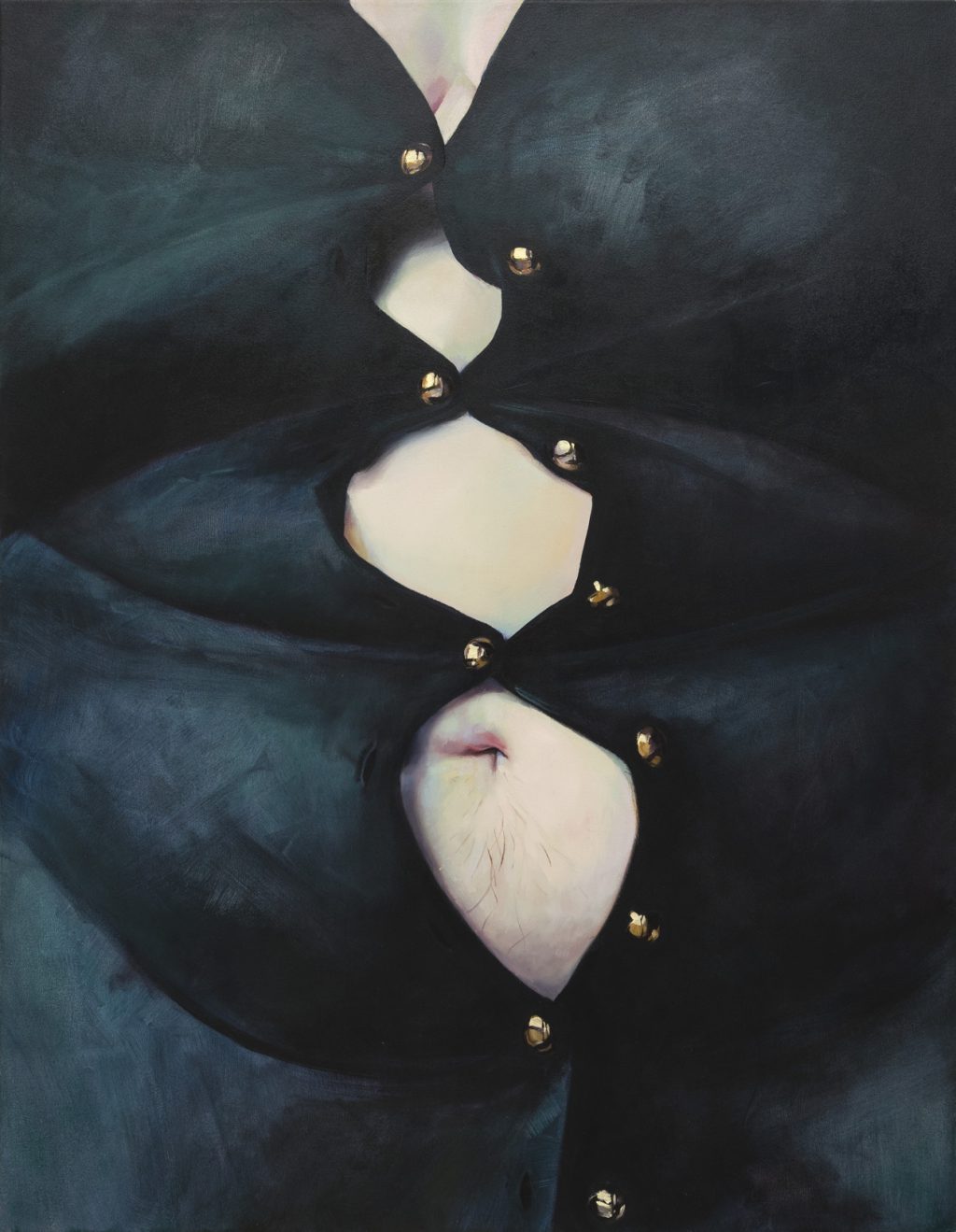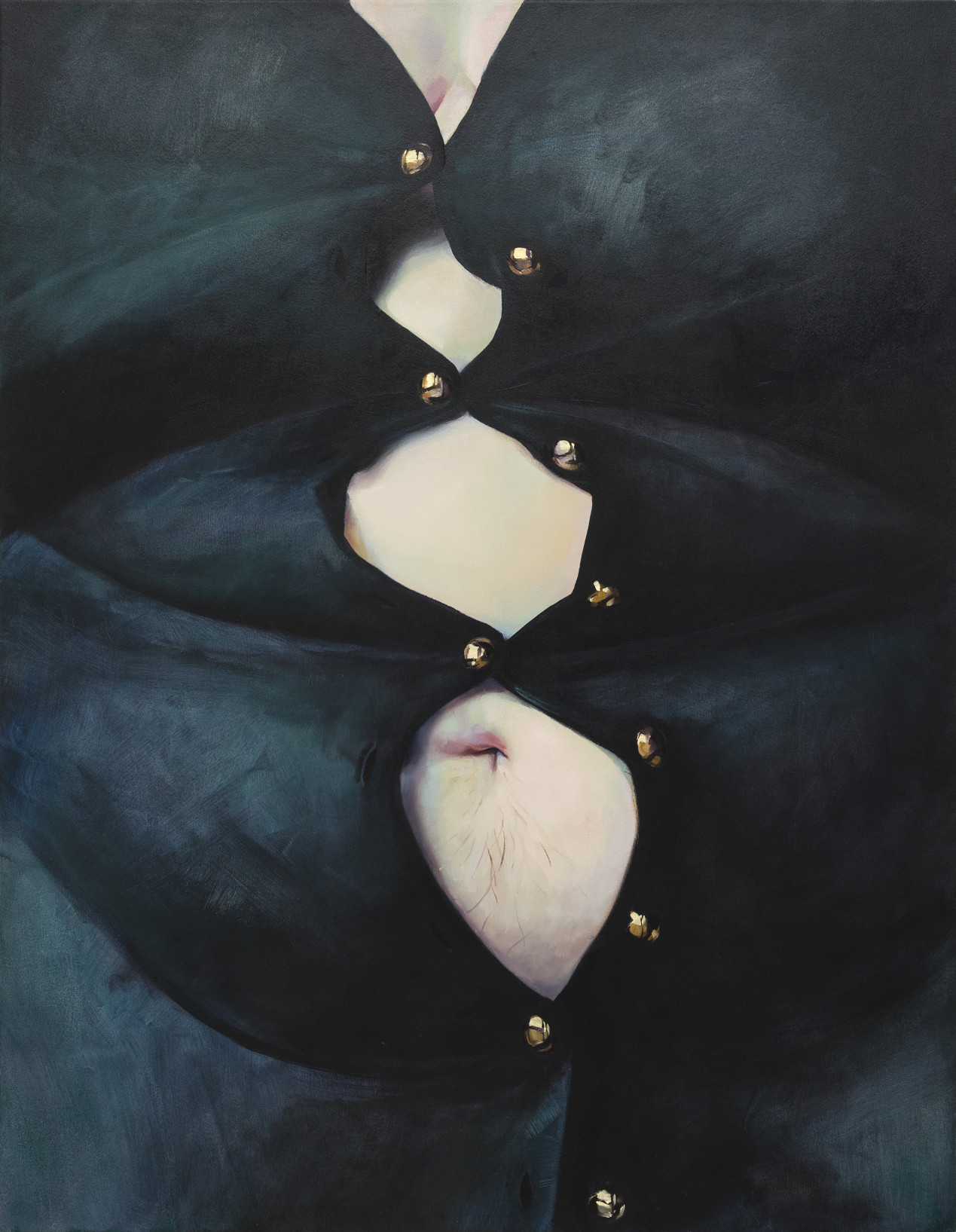 Grapple
2021
Oil on canvas
110 × 85 cm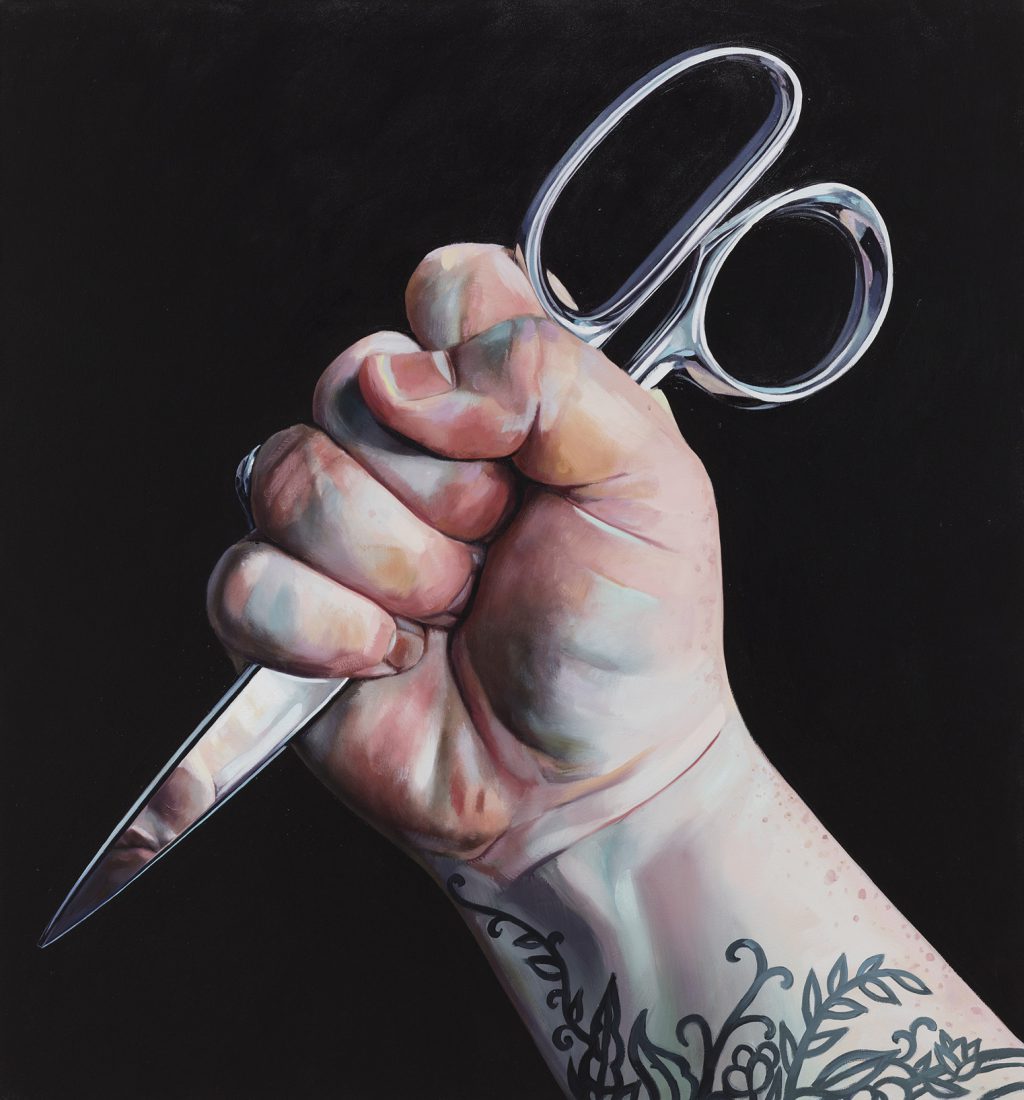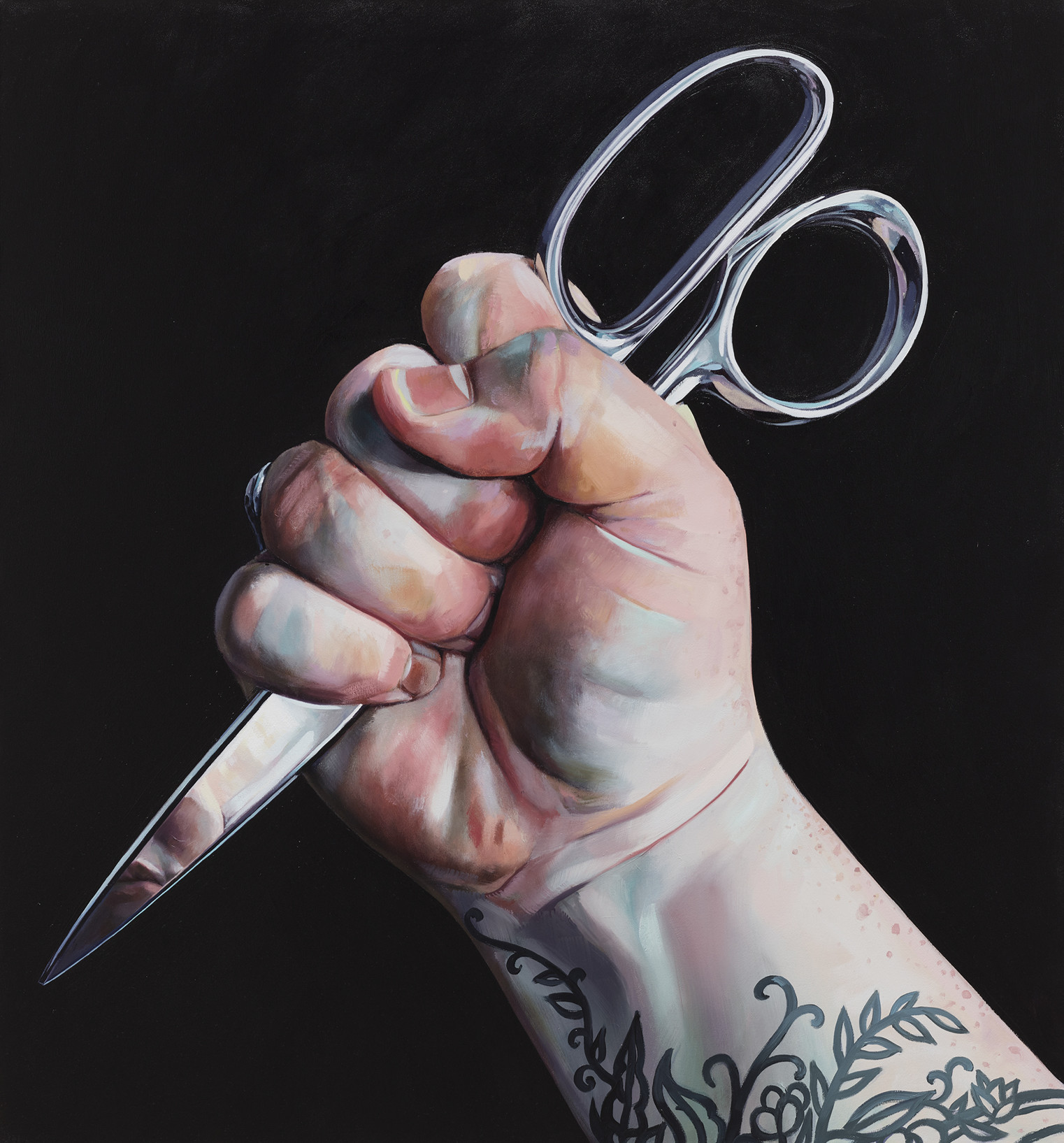 The Woman's Weapon
2021
Oil on canvas
130 × 140 cm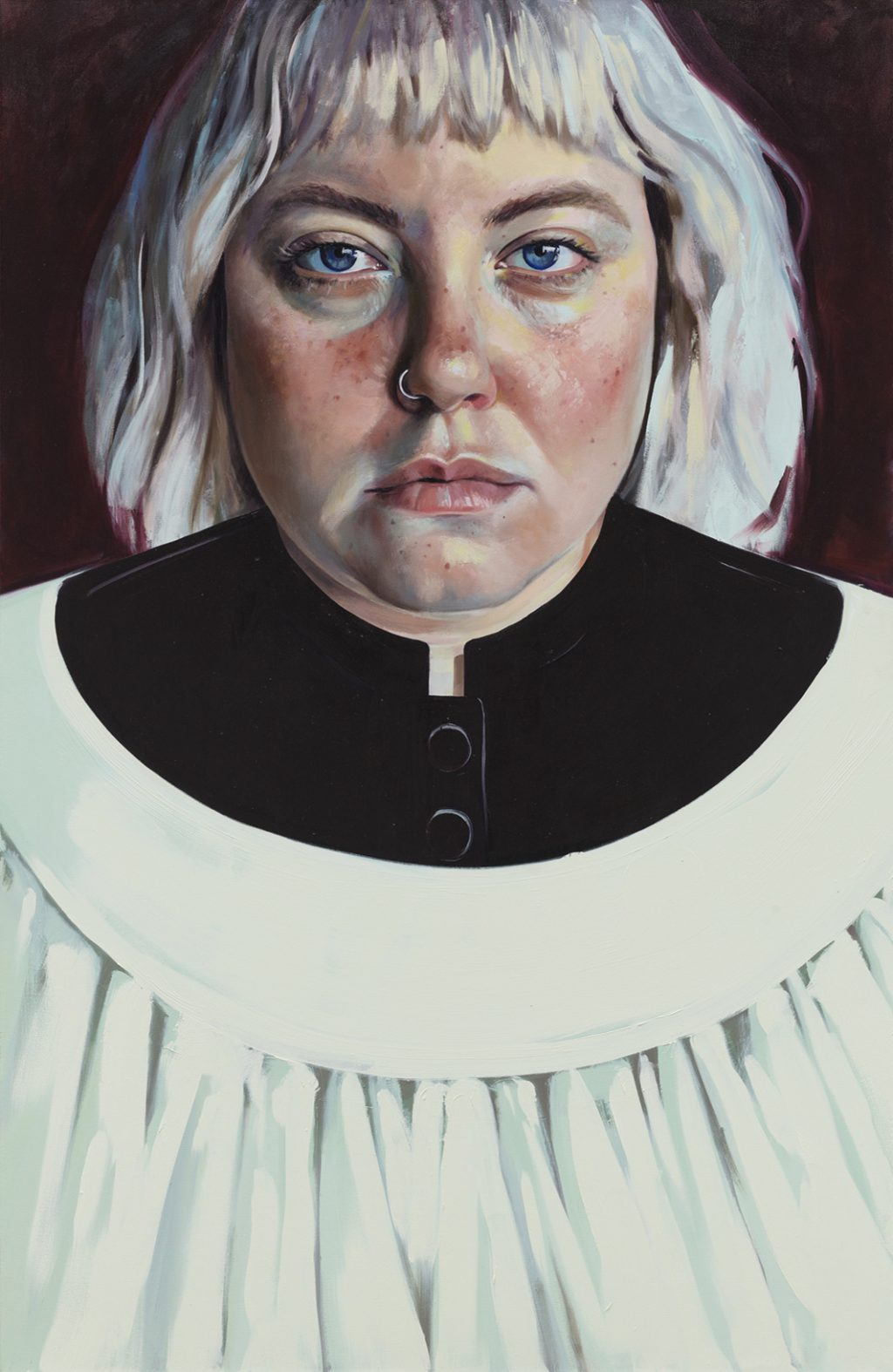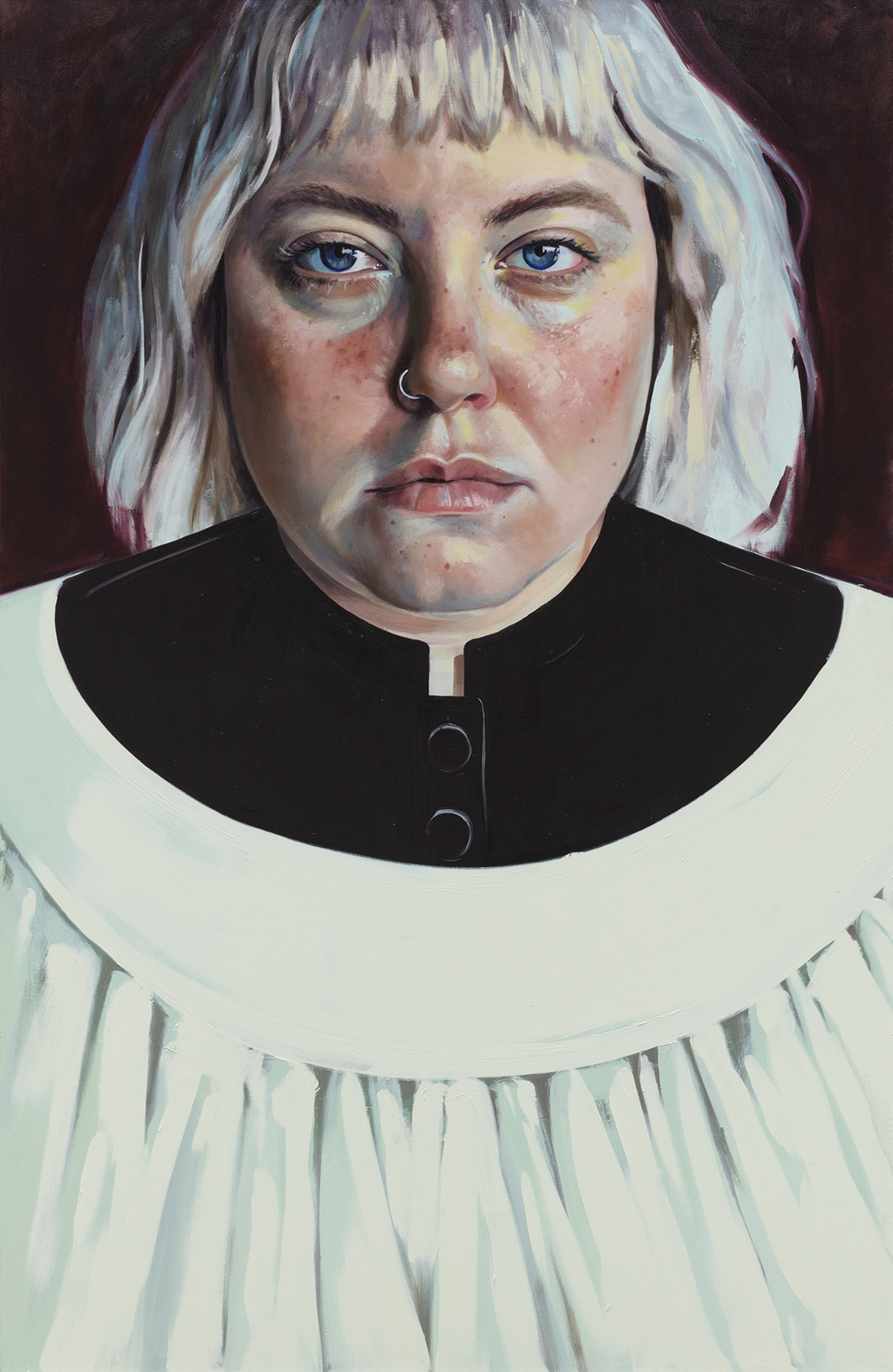 Choir Girl
2021
Oil on canvas
200 × 130 cm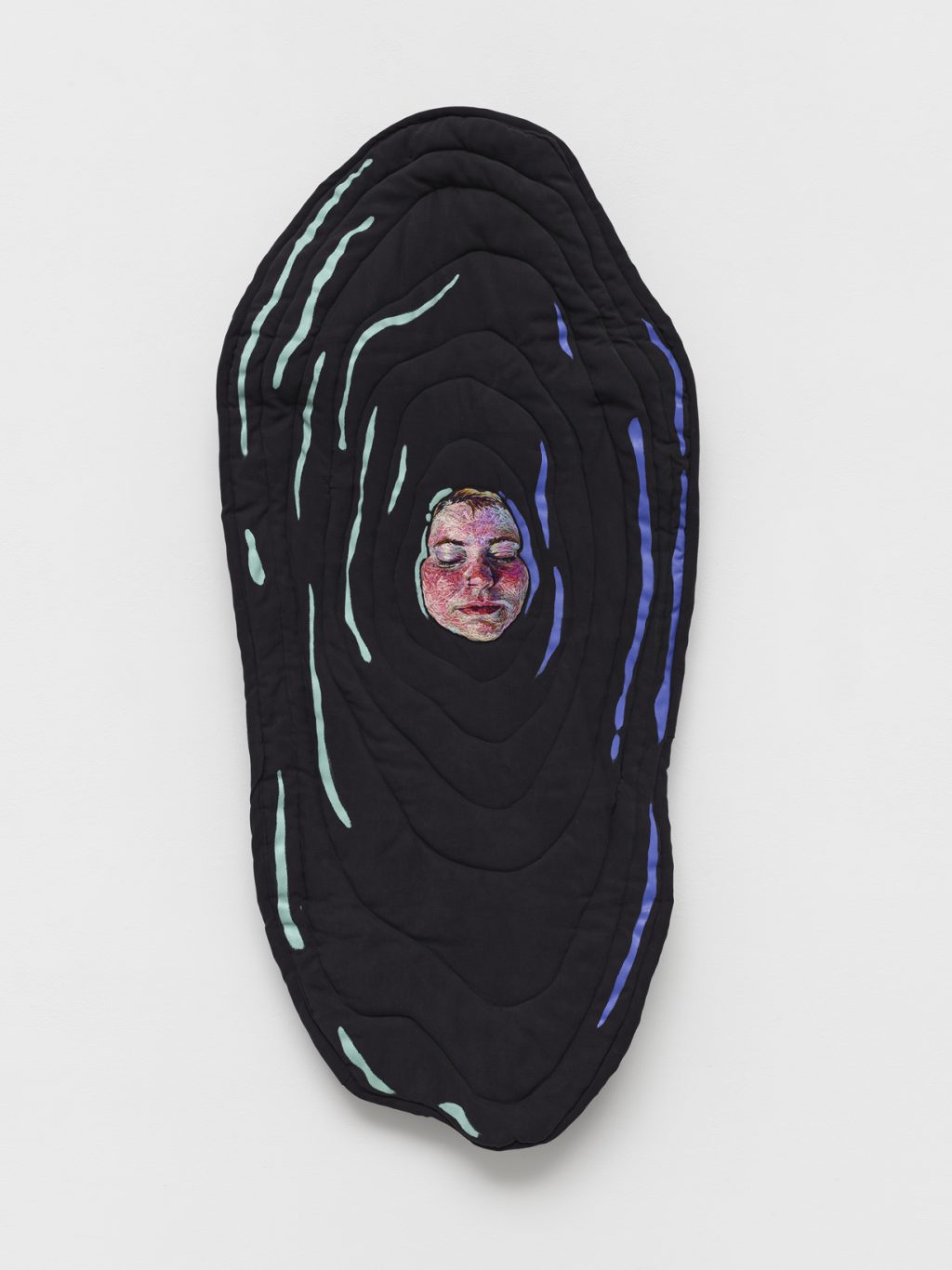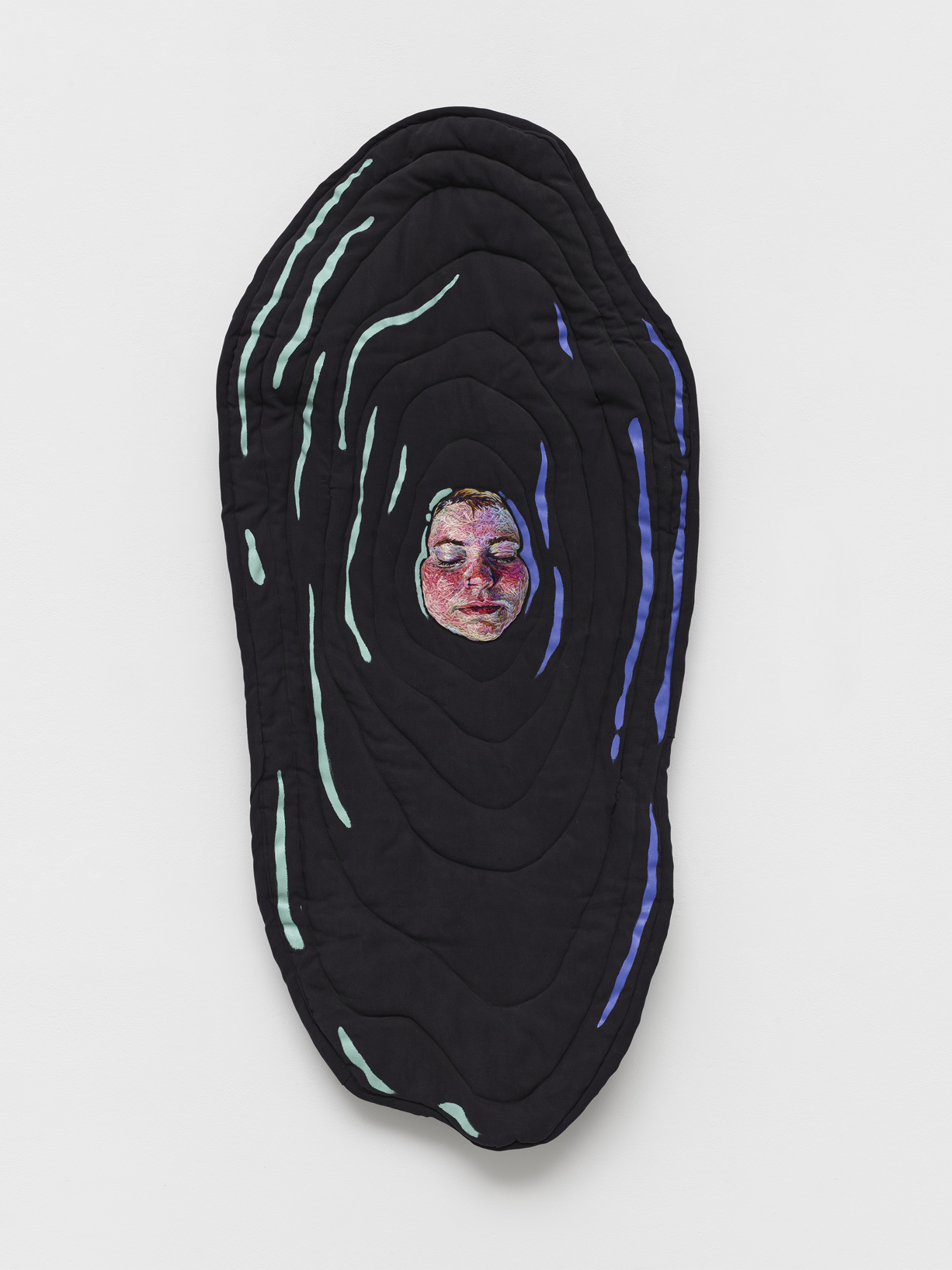 A Willing Participant
2021
Embroidery, quilting, and fabric paint on textile
144 × 53 × 10 cm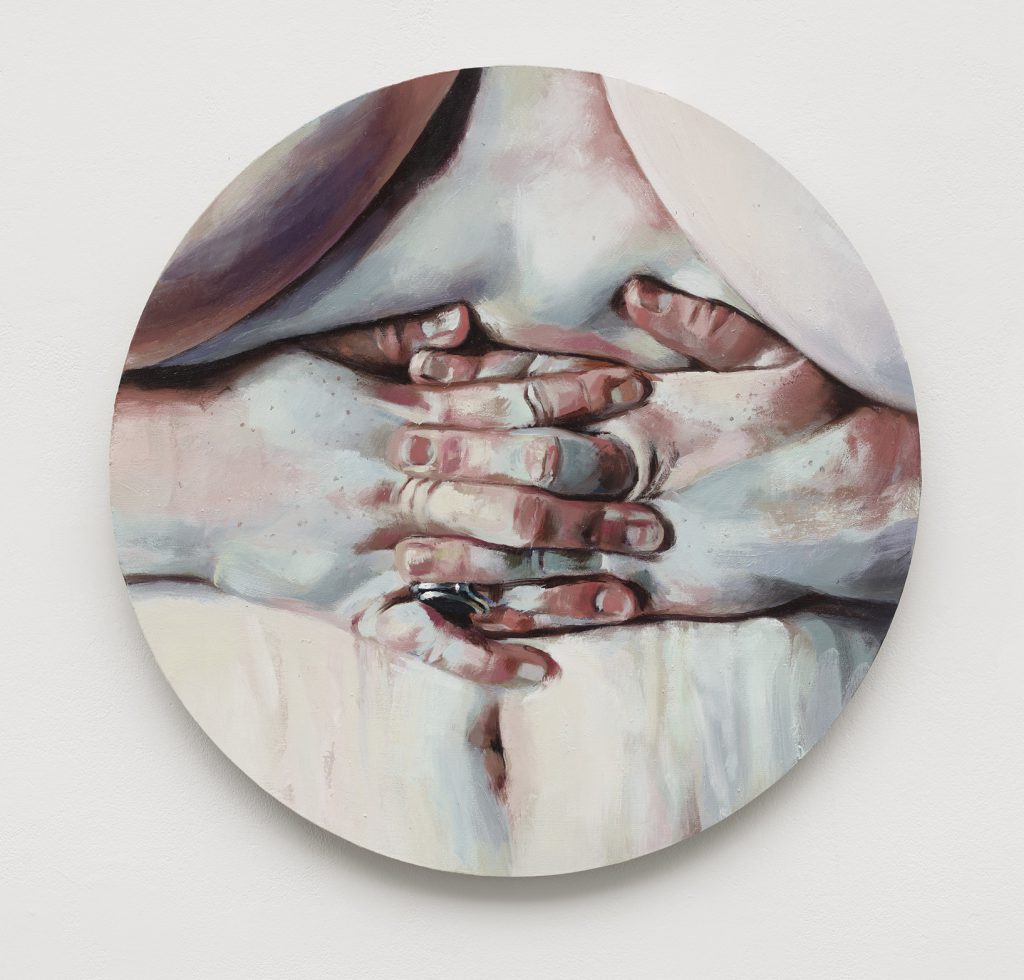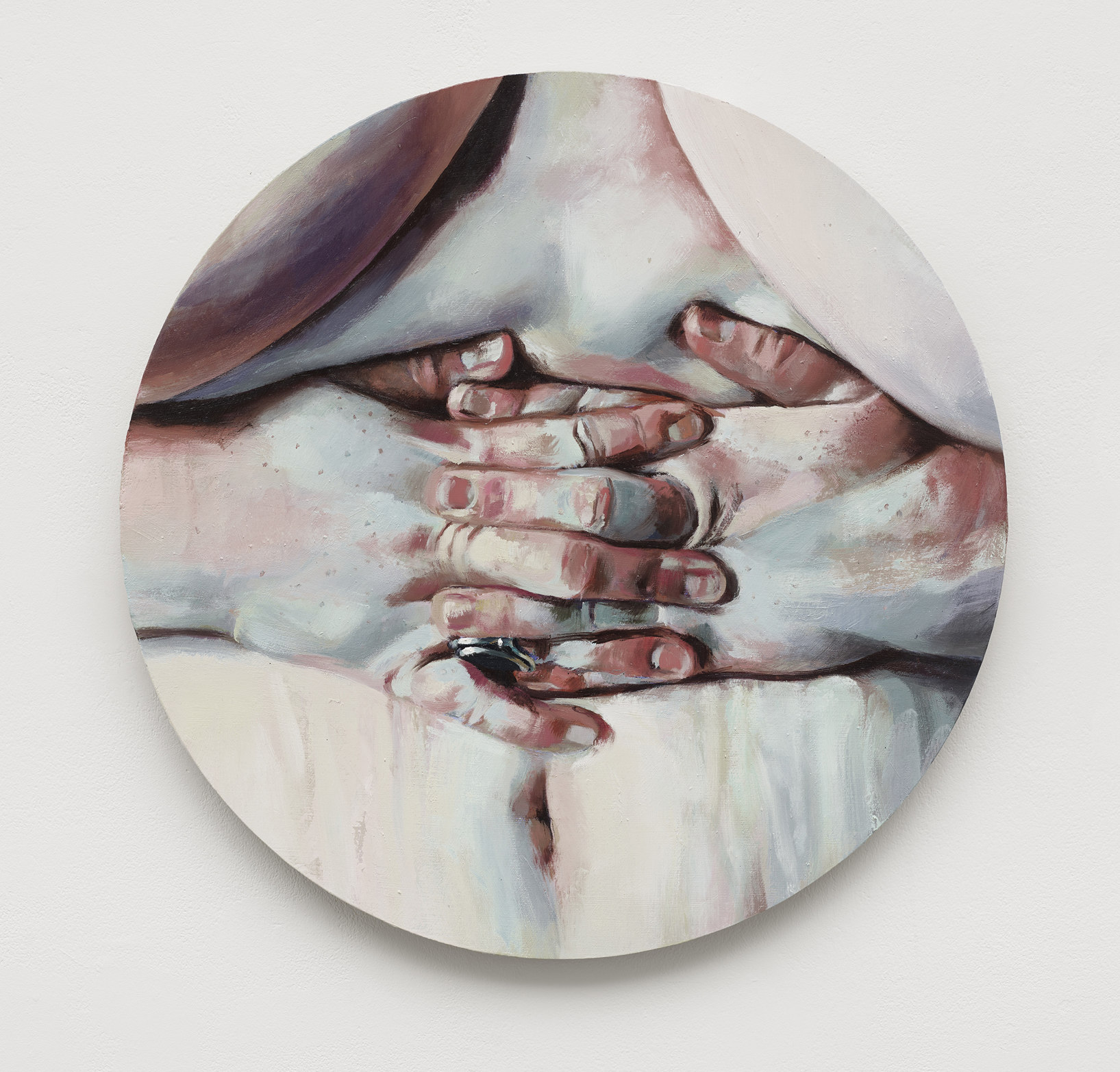 Clench
2021
Oil on wood panel
50 cm (diameter)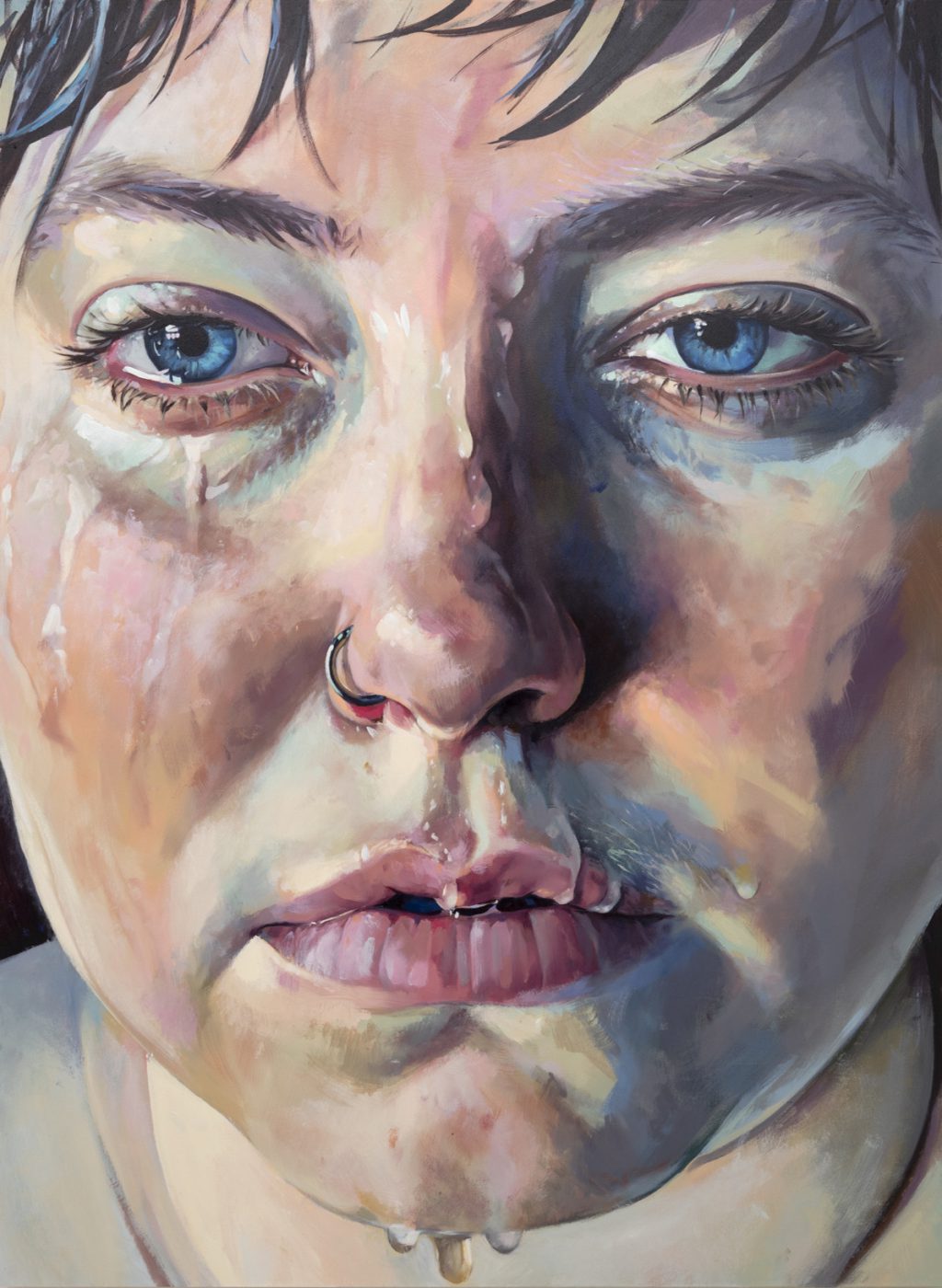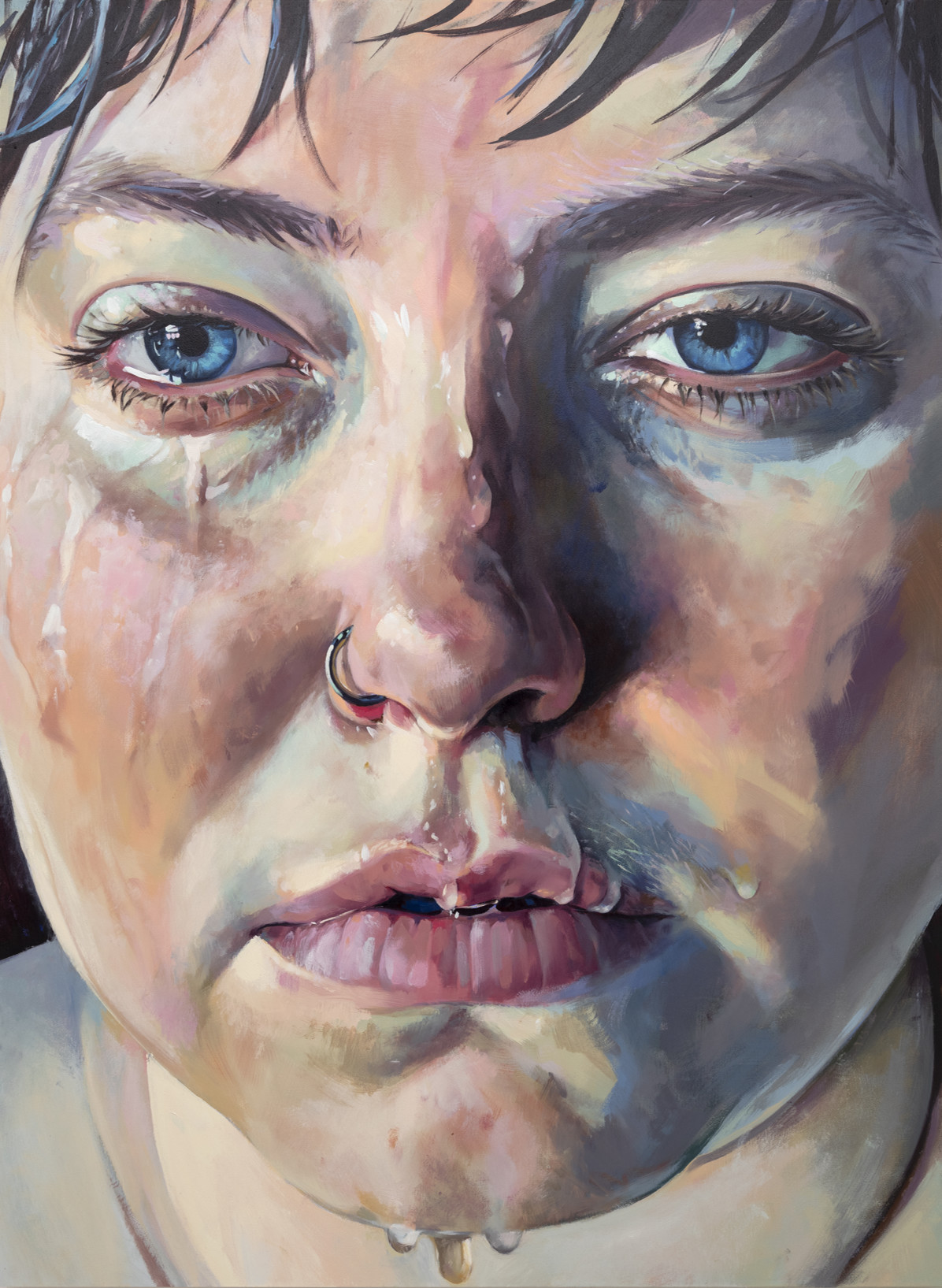 The Past is in the Past
2020
Oil on canvas
135 × 100 cm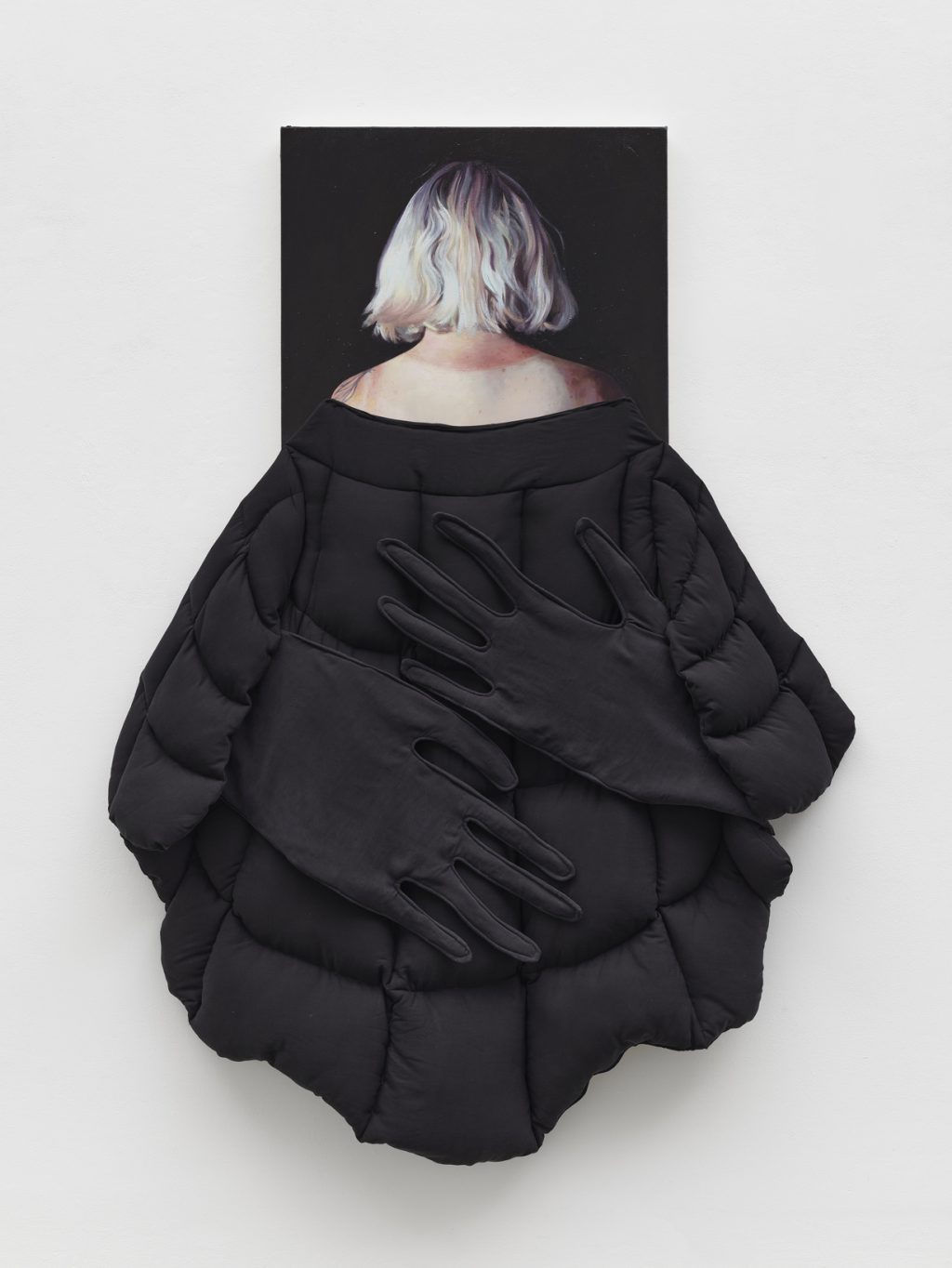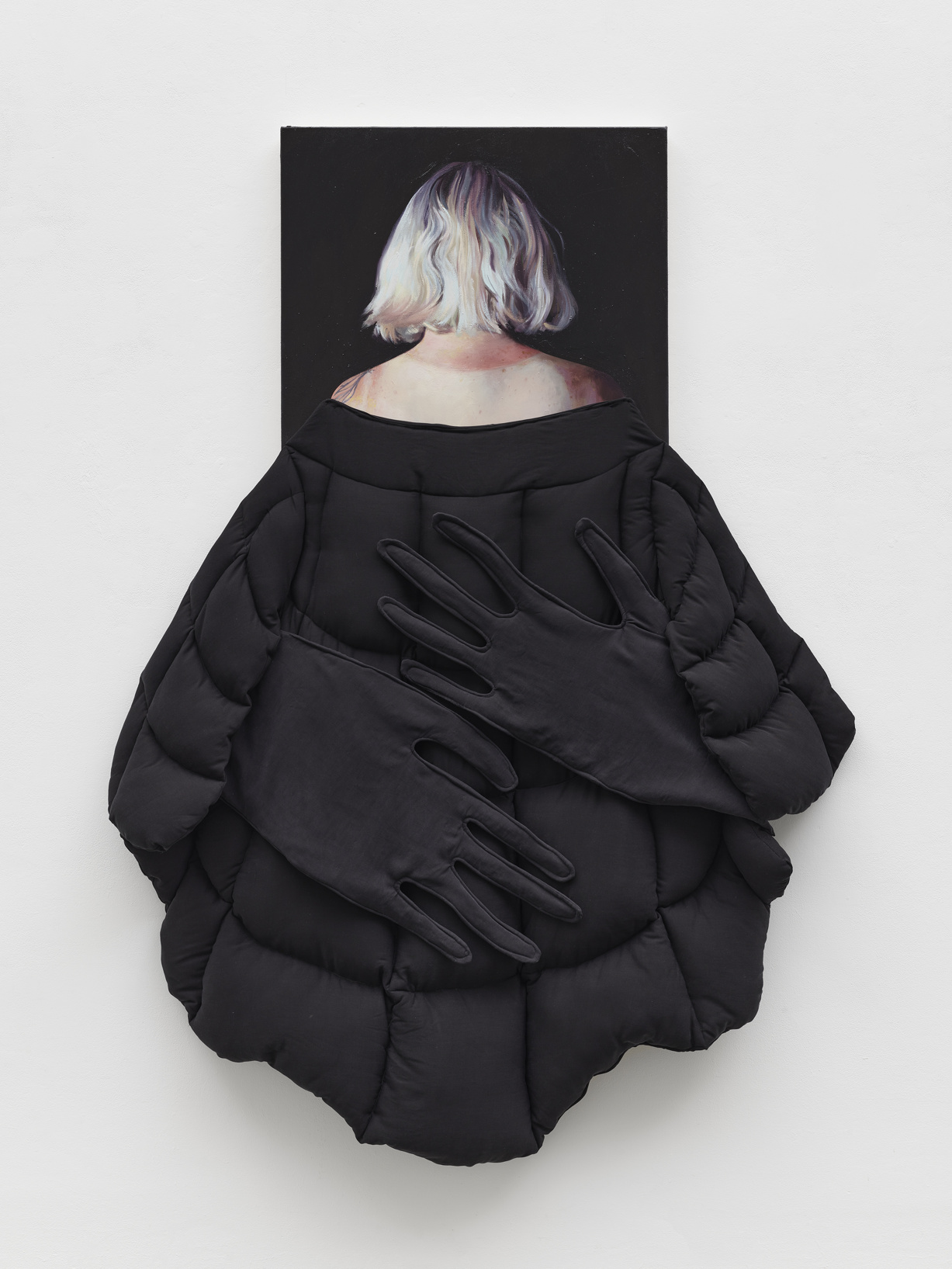 Cocoon
2021
Oil on canvas with quilting on textile
190 × 138 × 23 cm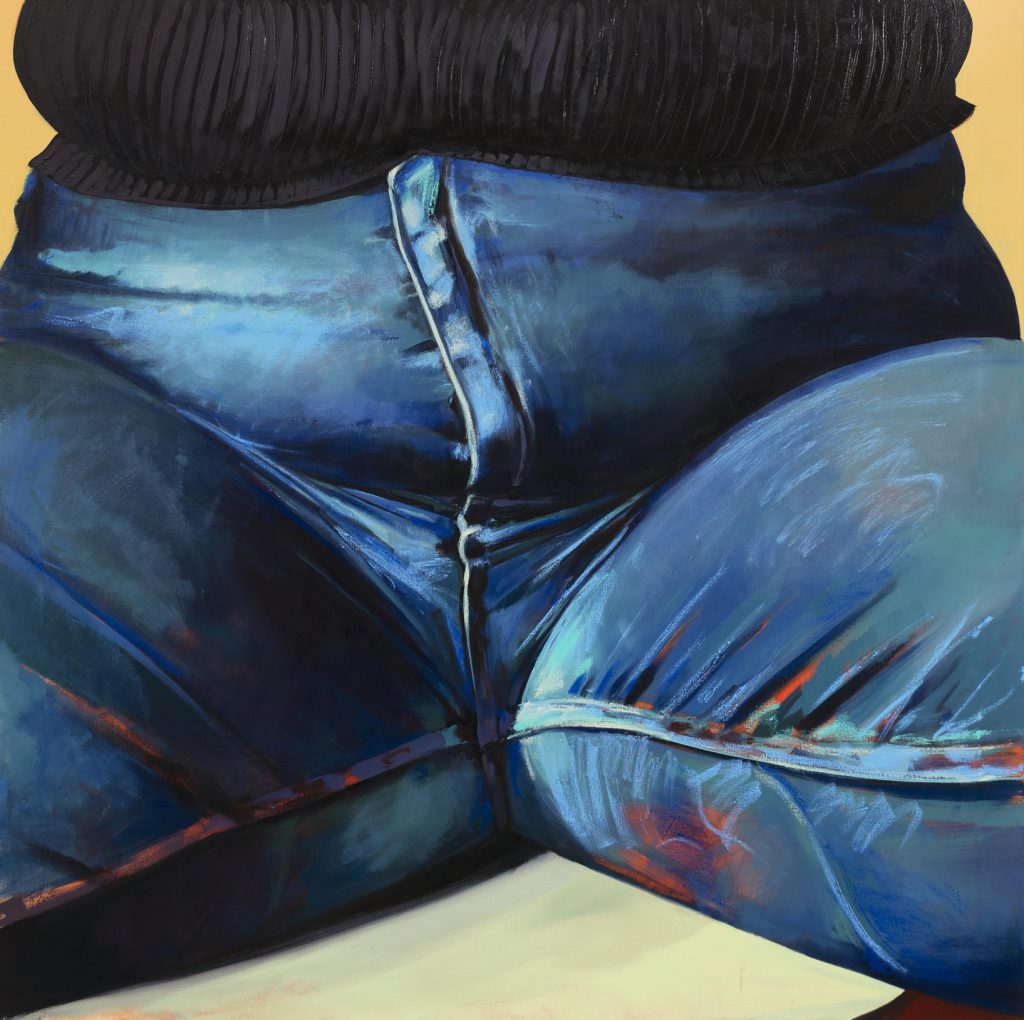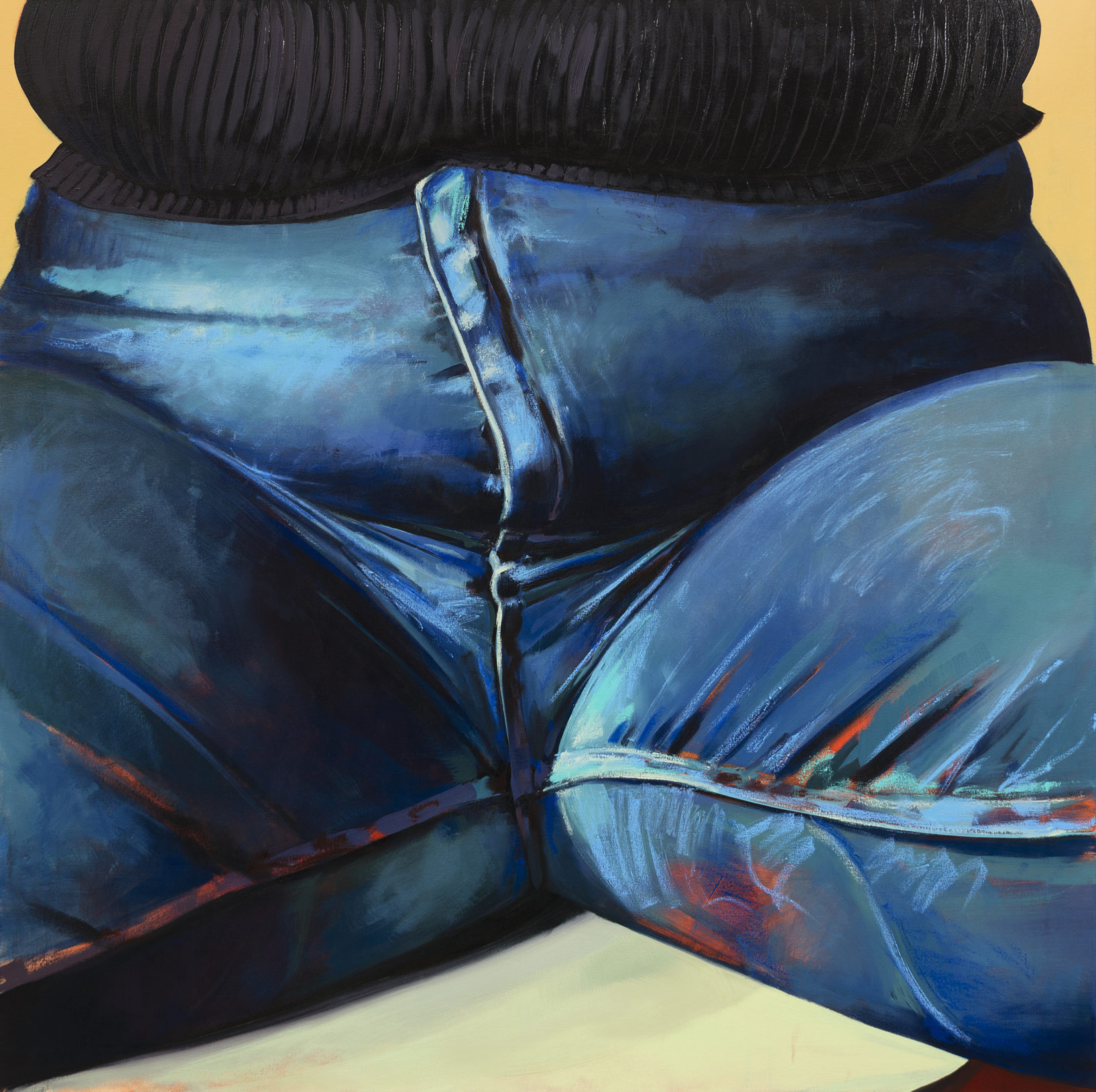 I Never Could Cross My Legs
2019
Oil on canvas
135 × 135 cm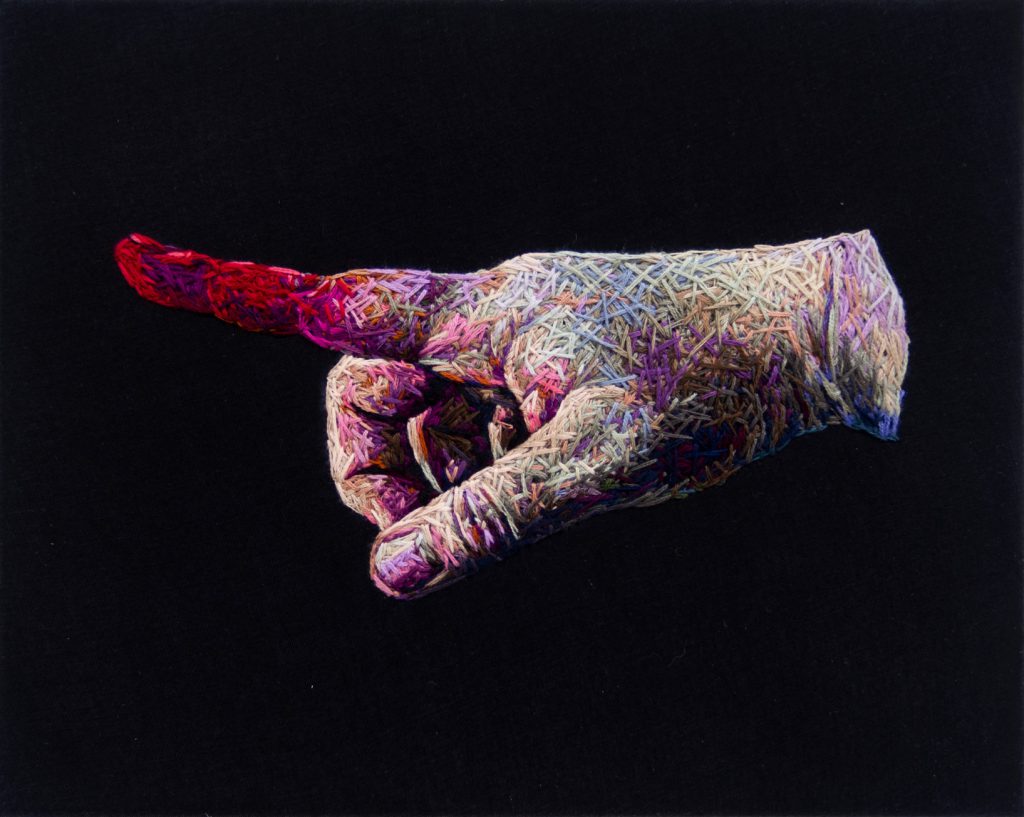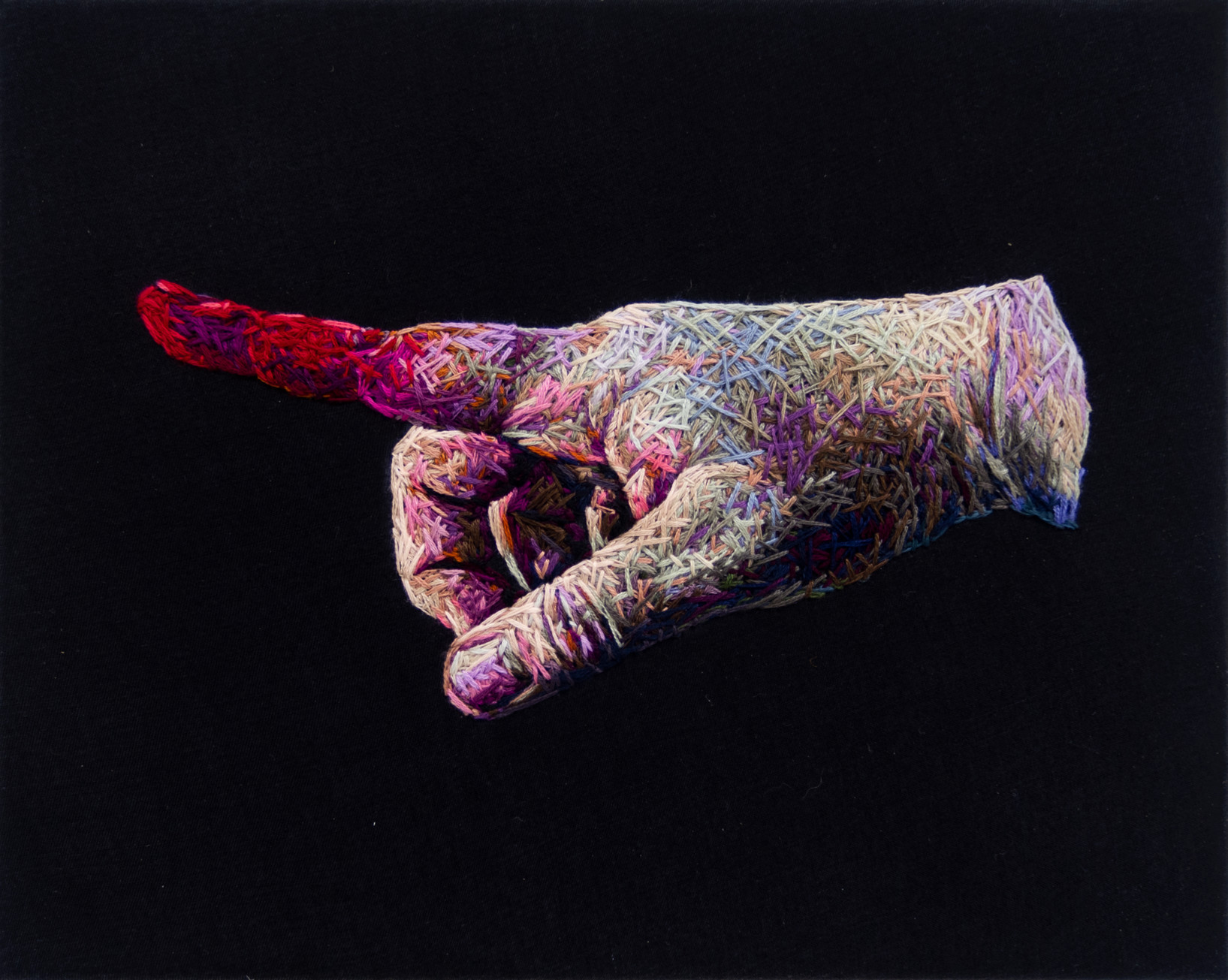 Blame
2020
Embroidery on tencel
18 × 22 cm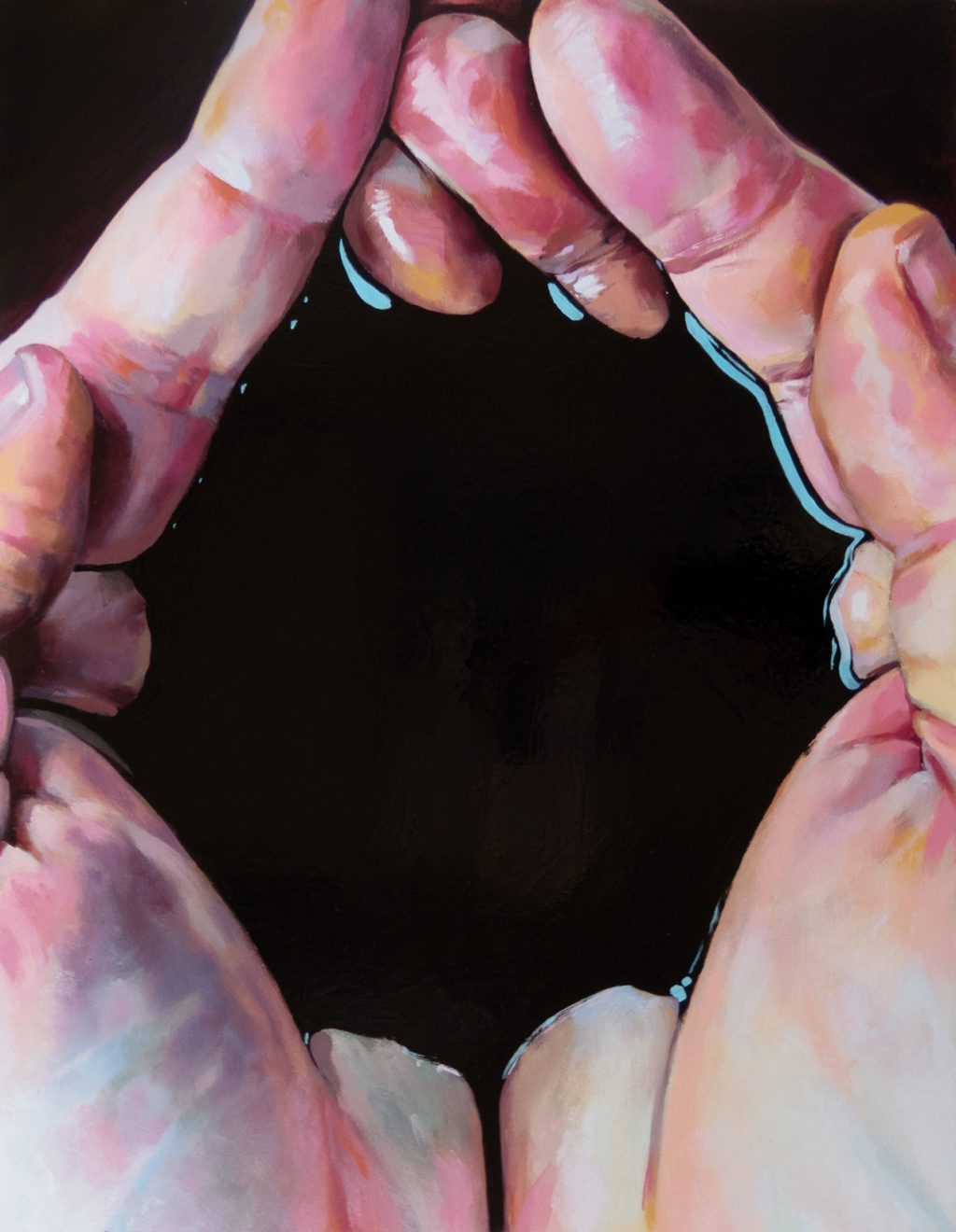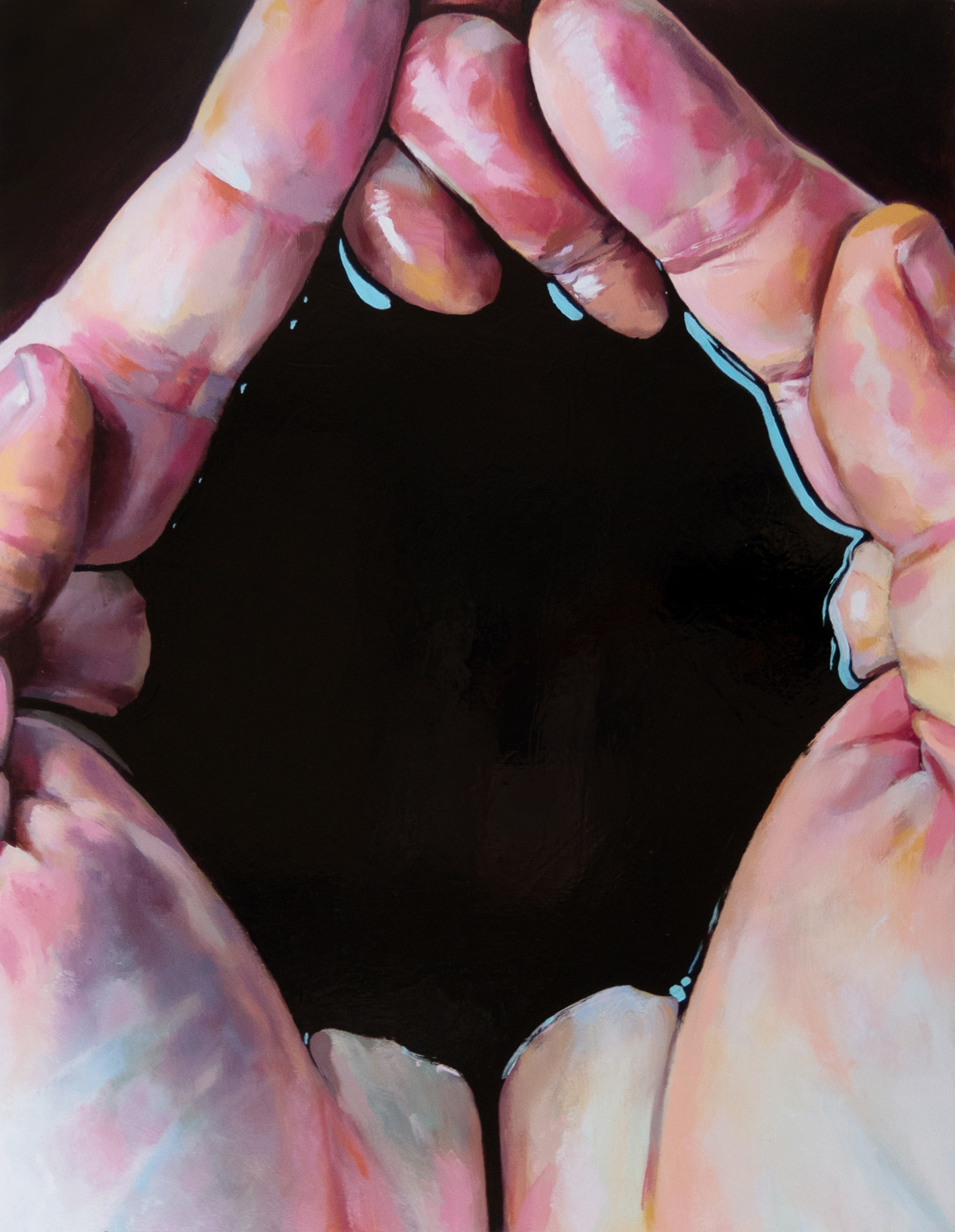 The Well
2021
Oil and glass paint on panel
77 × 61 cm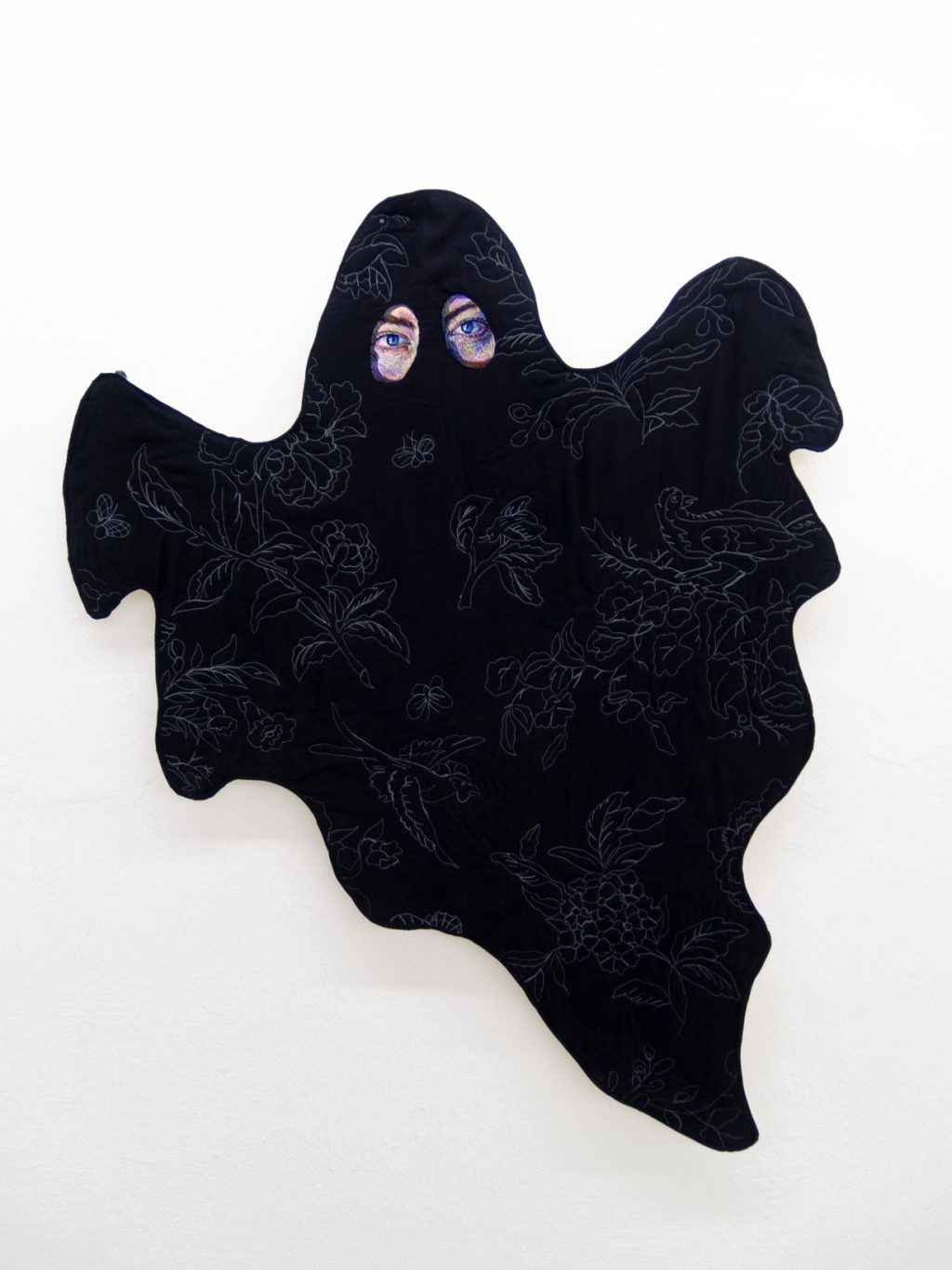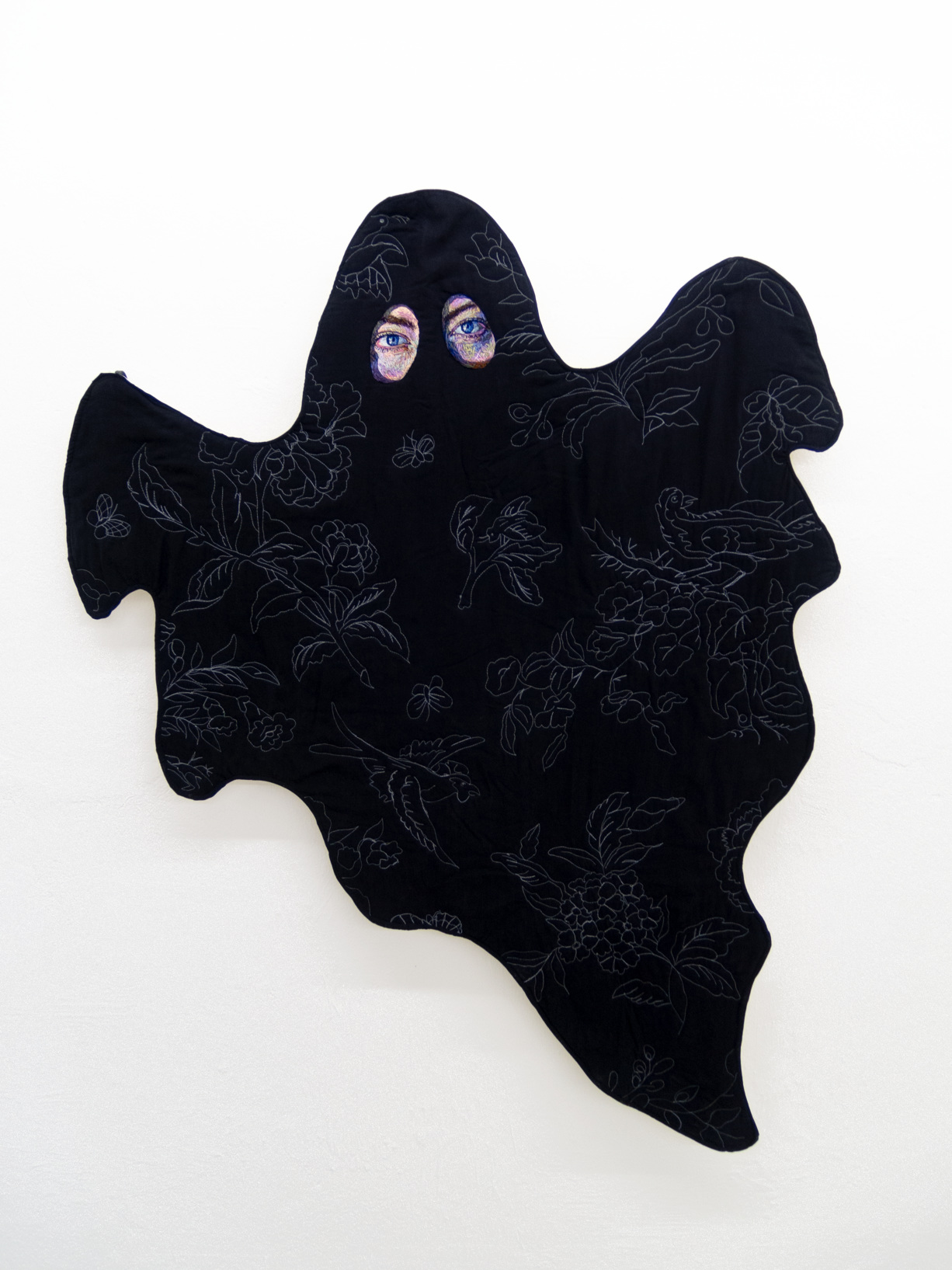 Transfiguration
2020
Embroidery and quilting on tercel
165 × 135 cm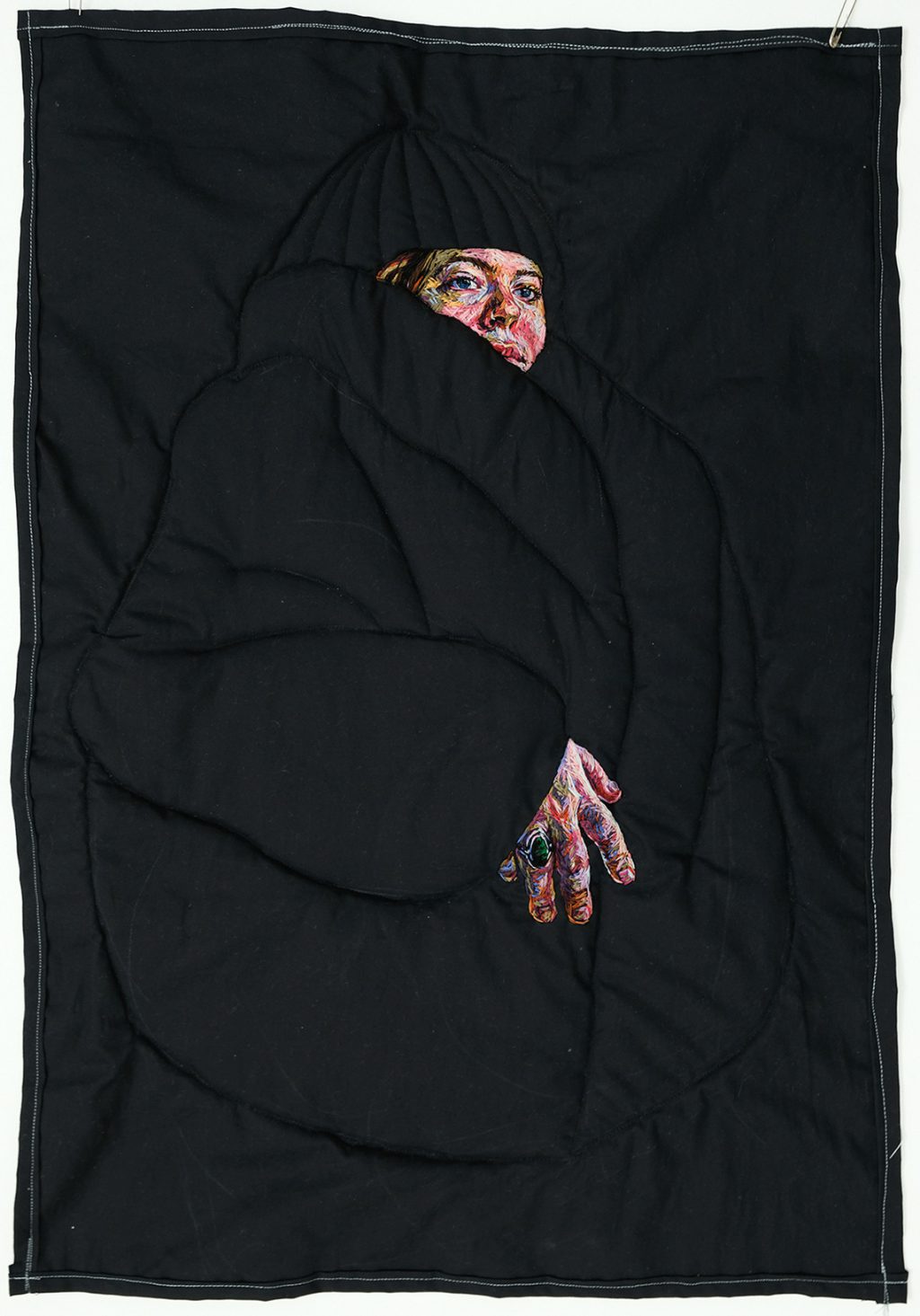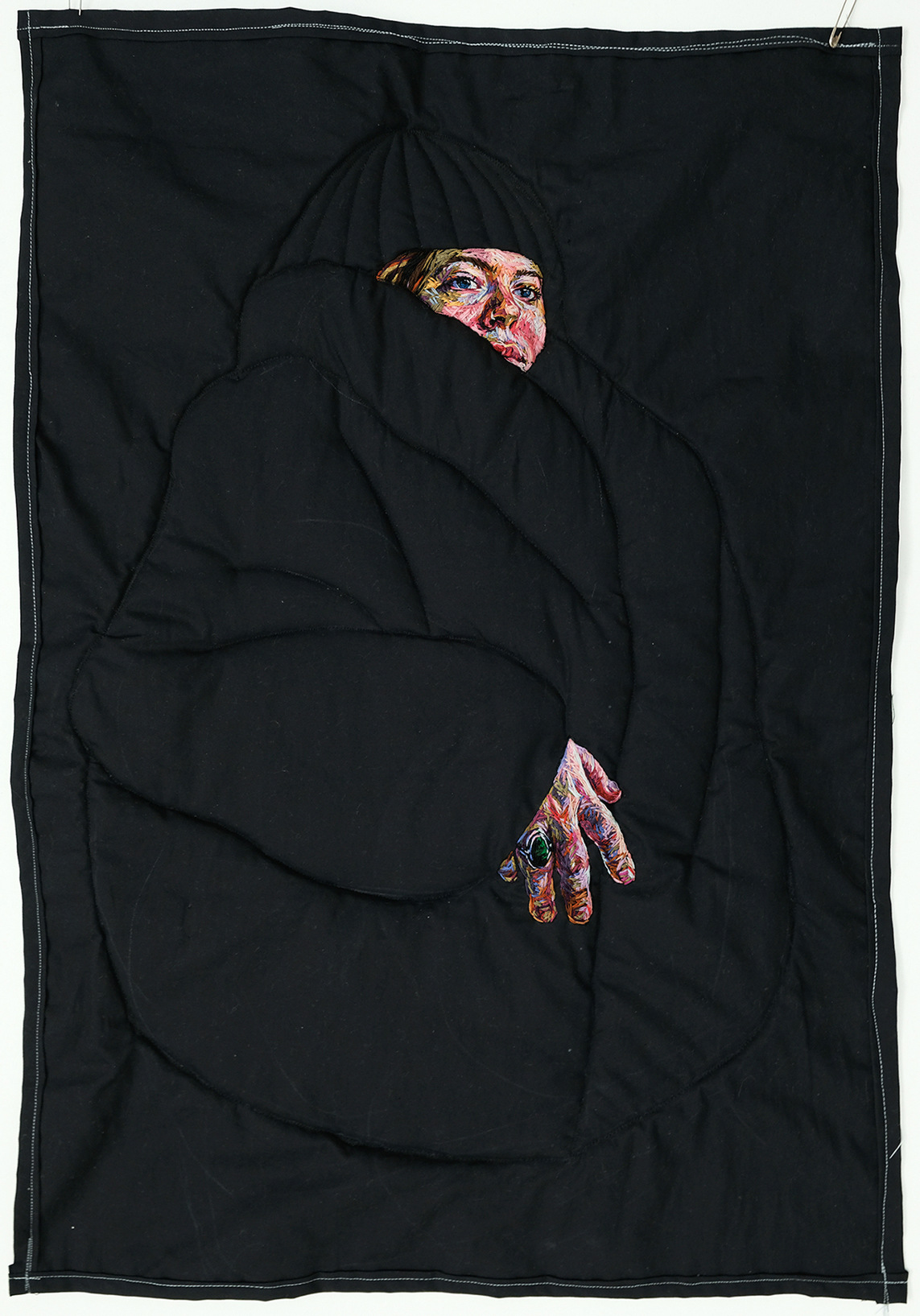 You Think I'm Soft
2019
Embroidery and quilting on cotton
60 × 44 cm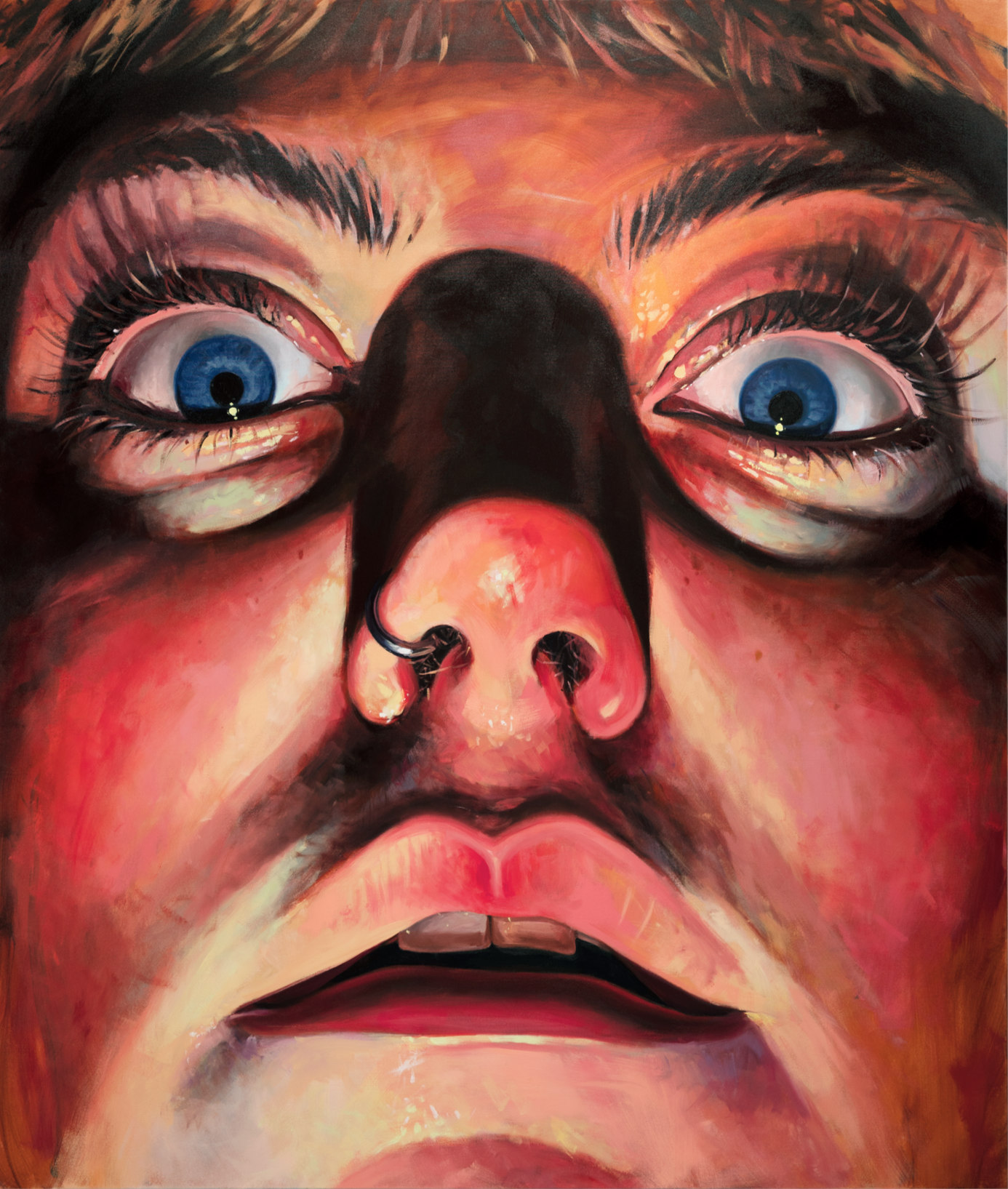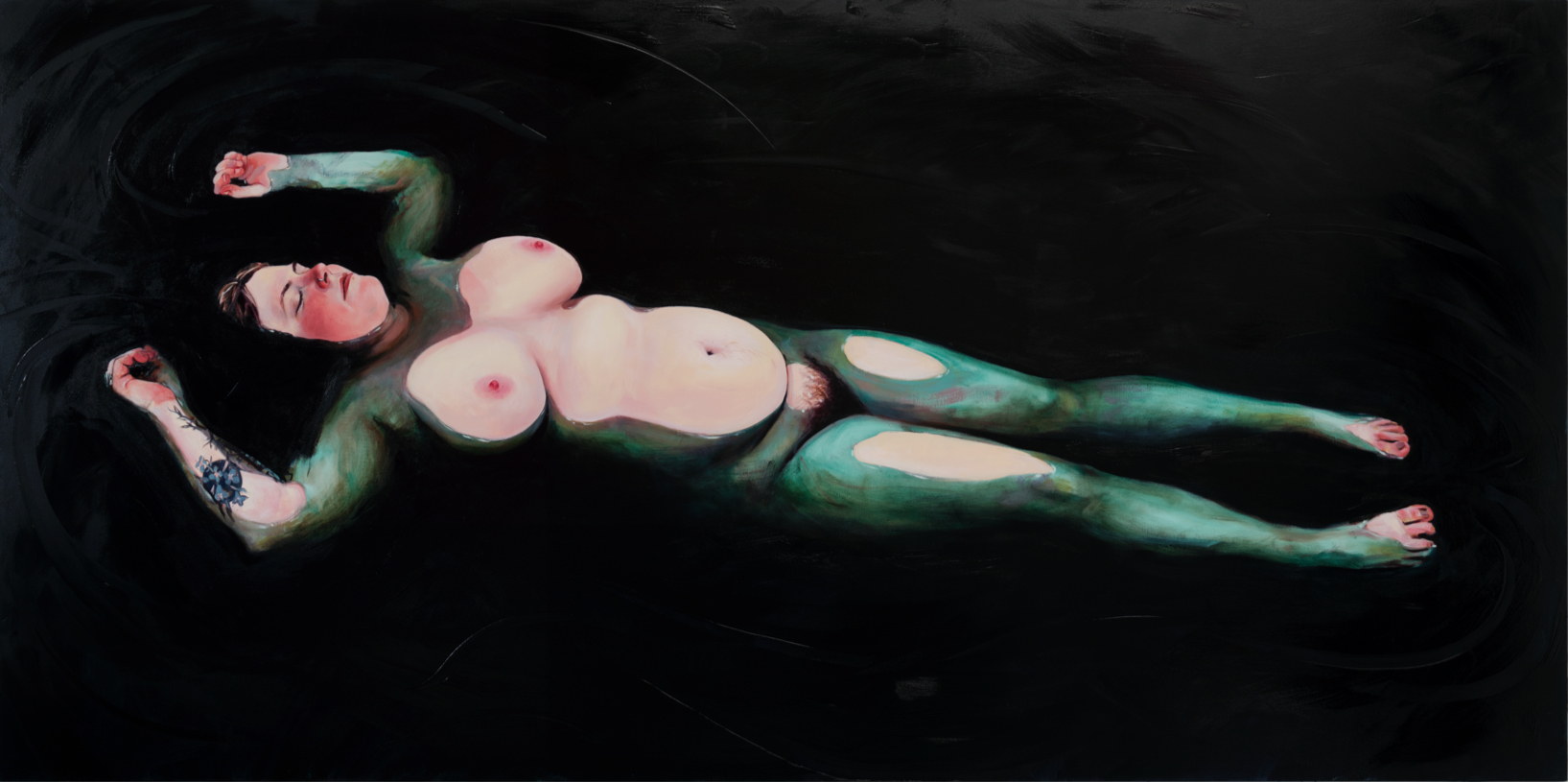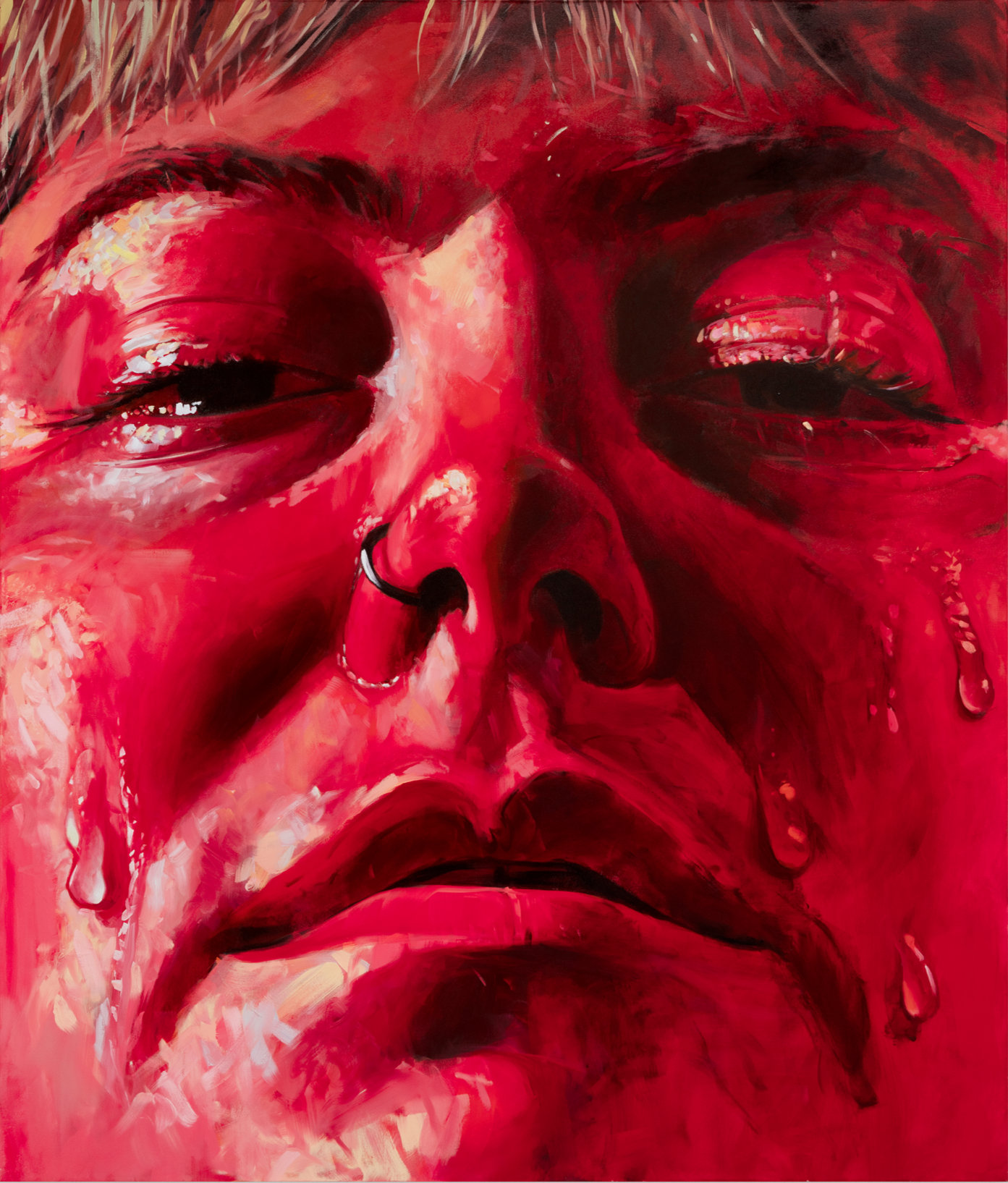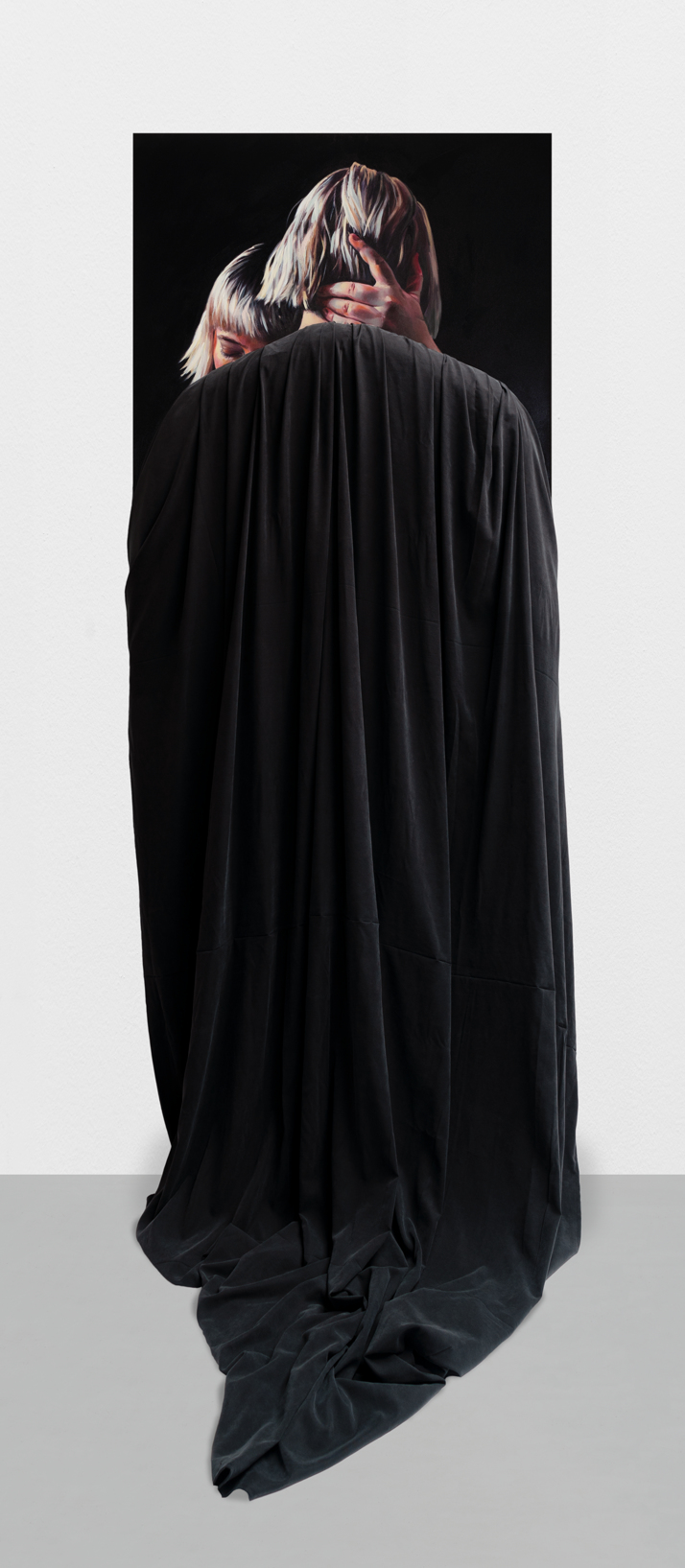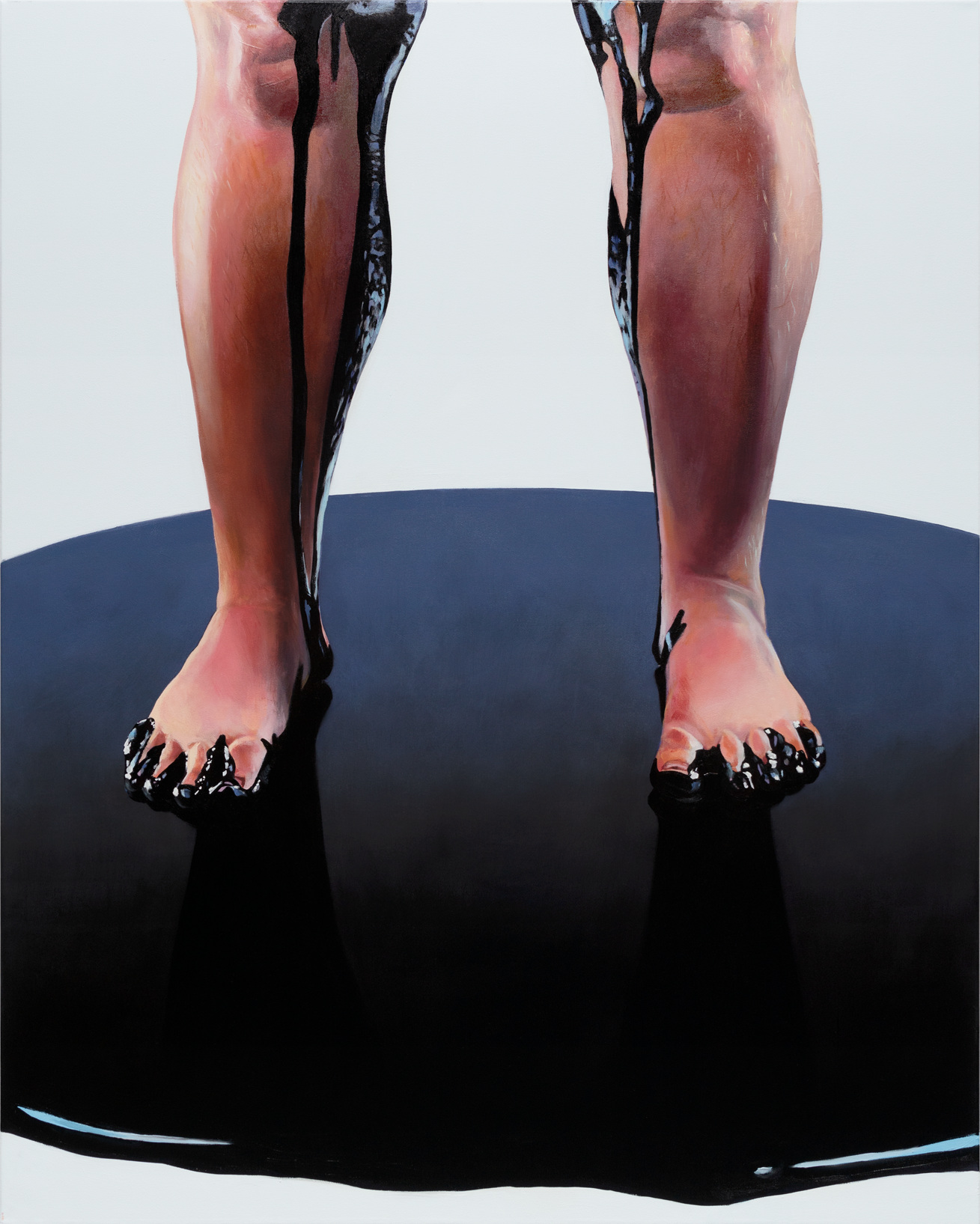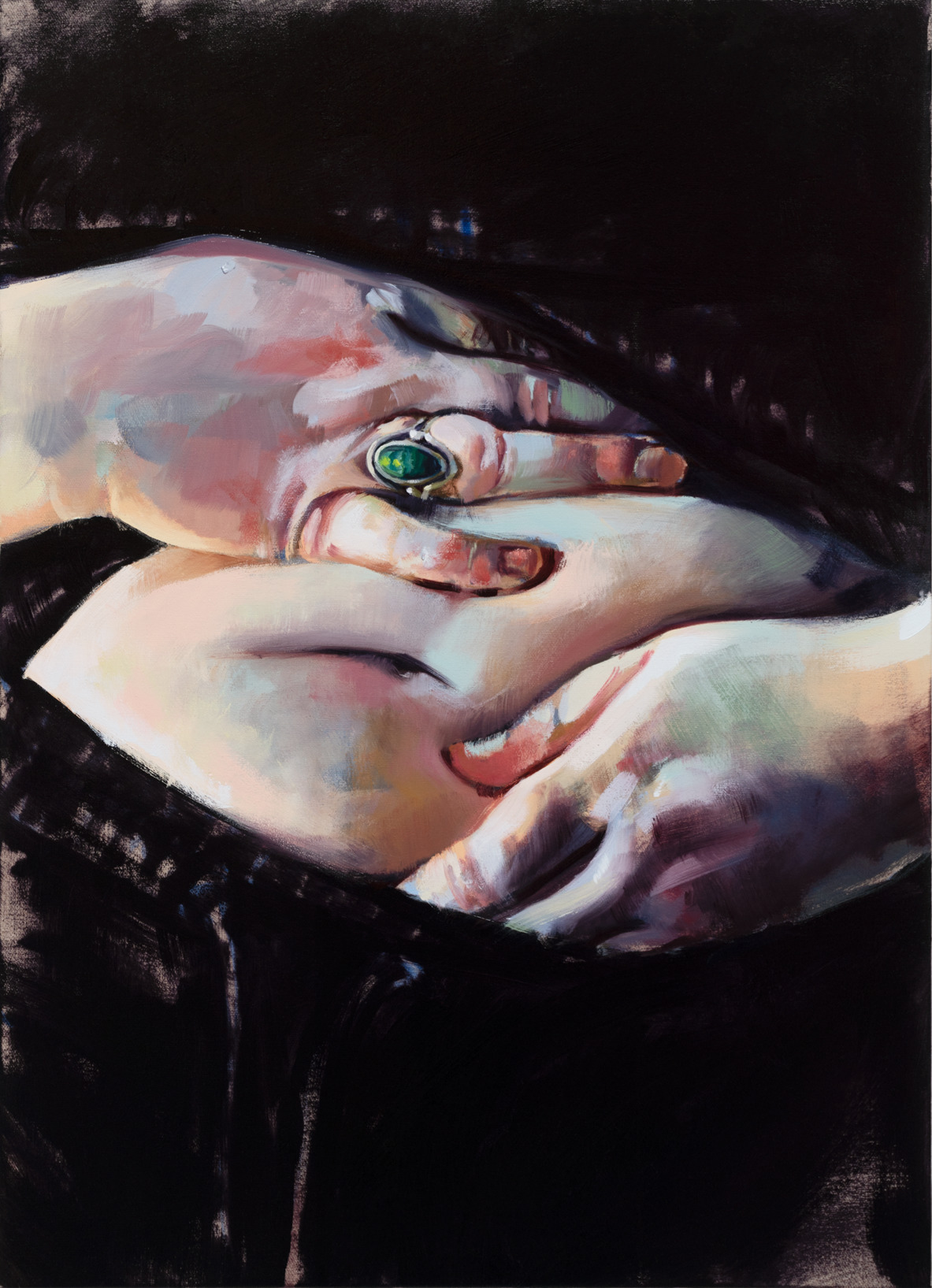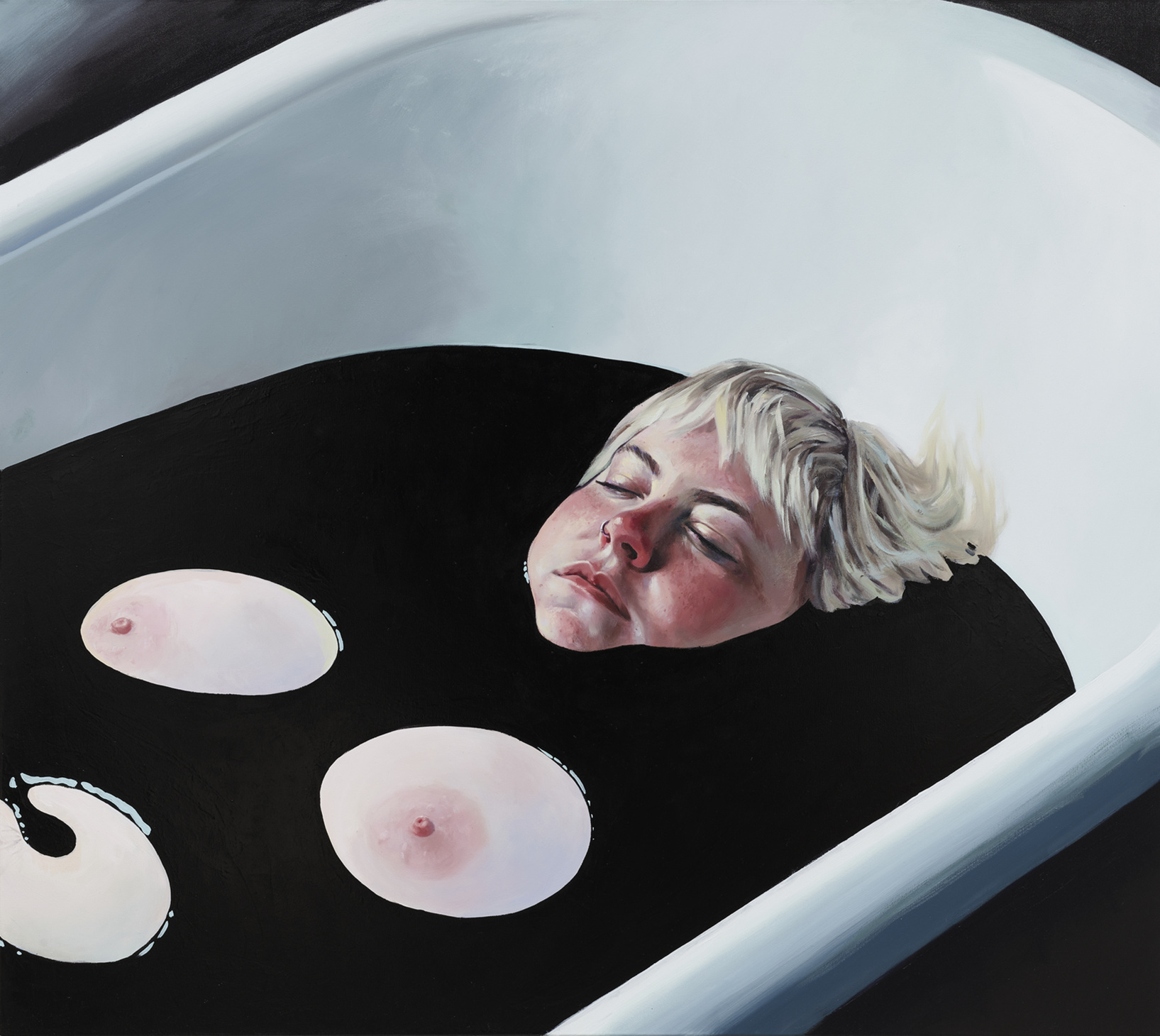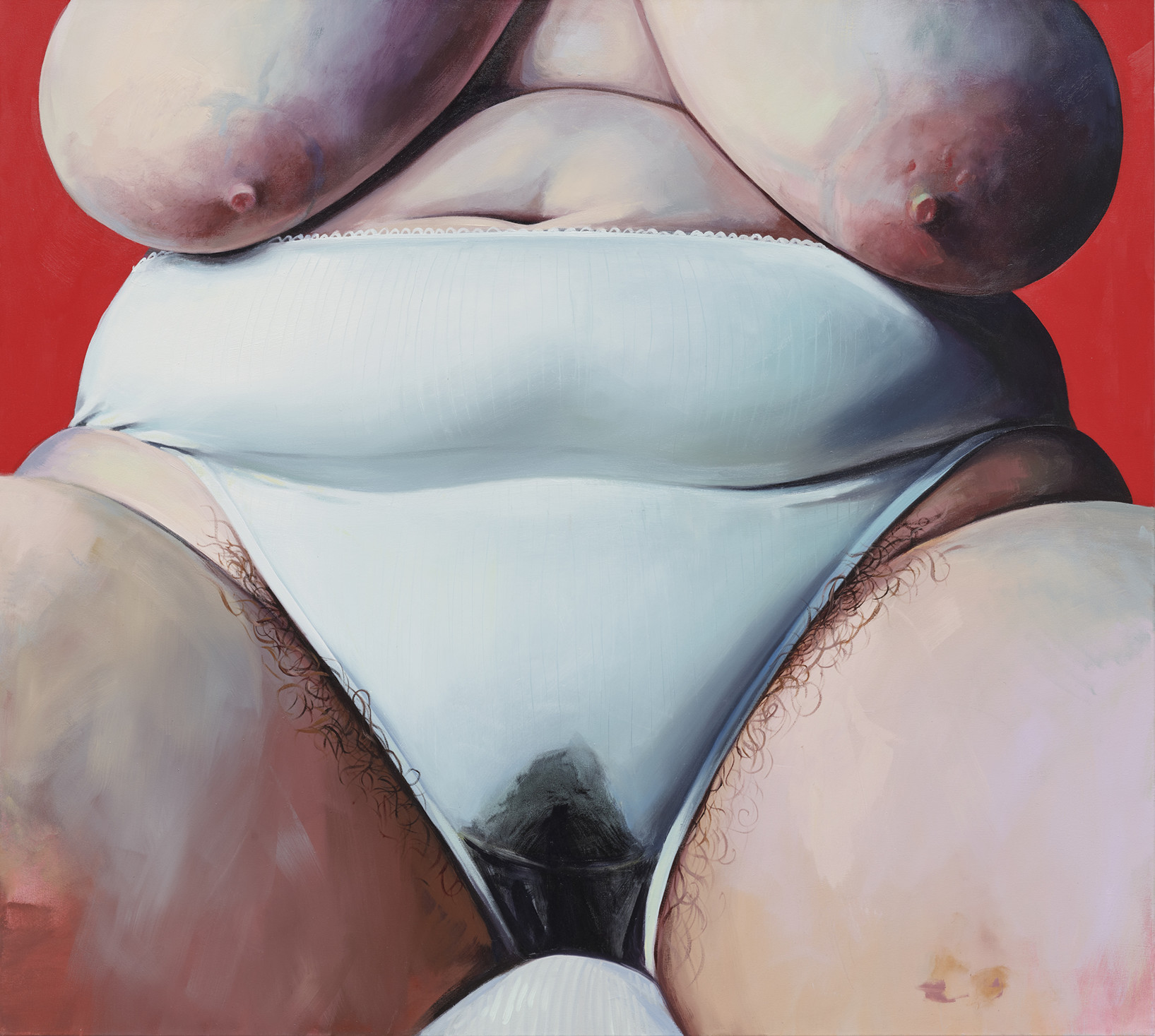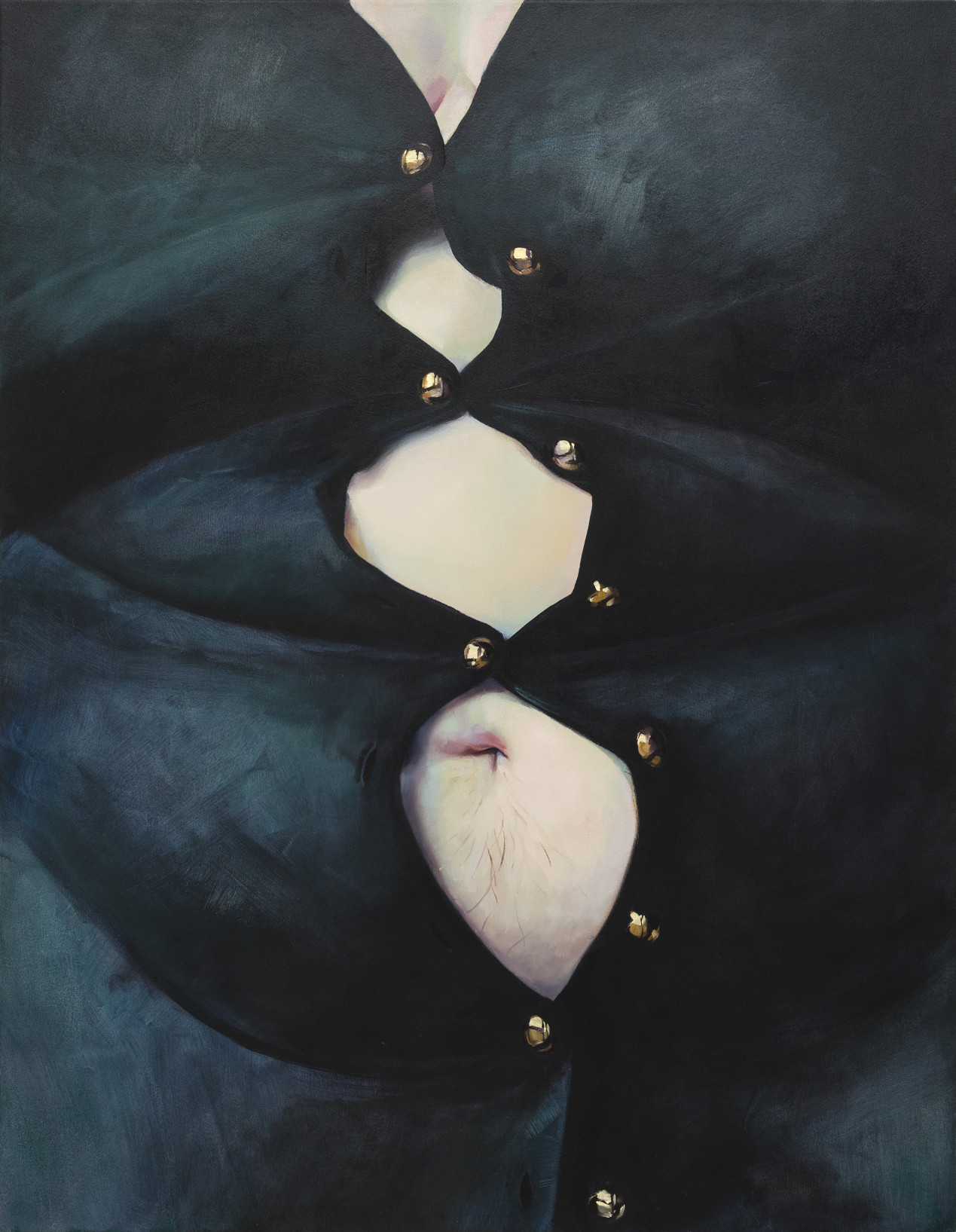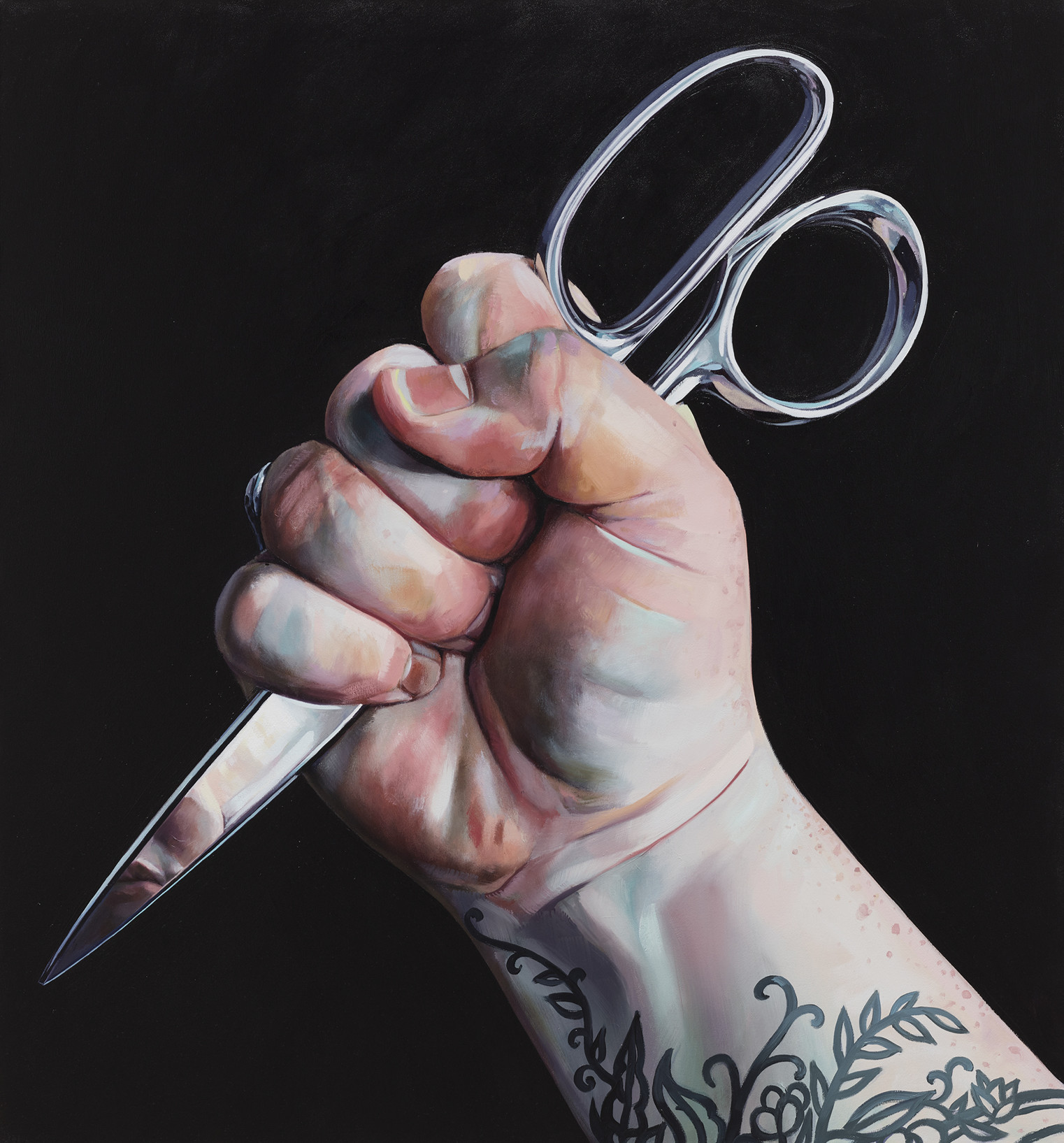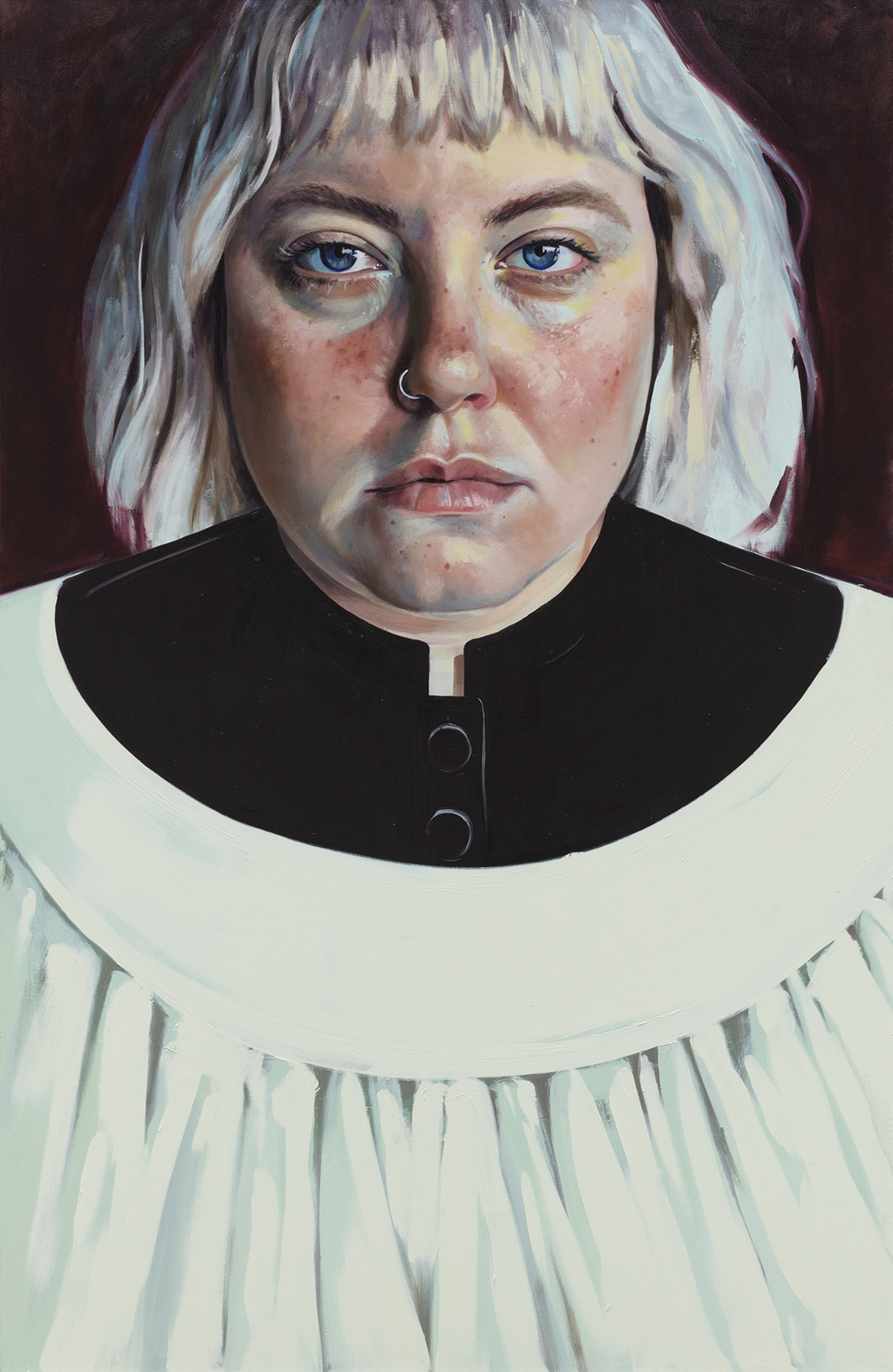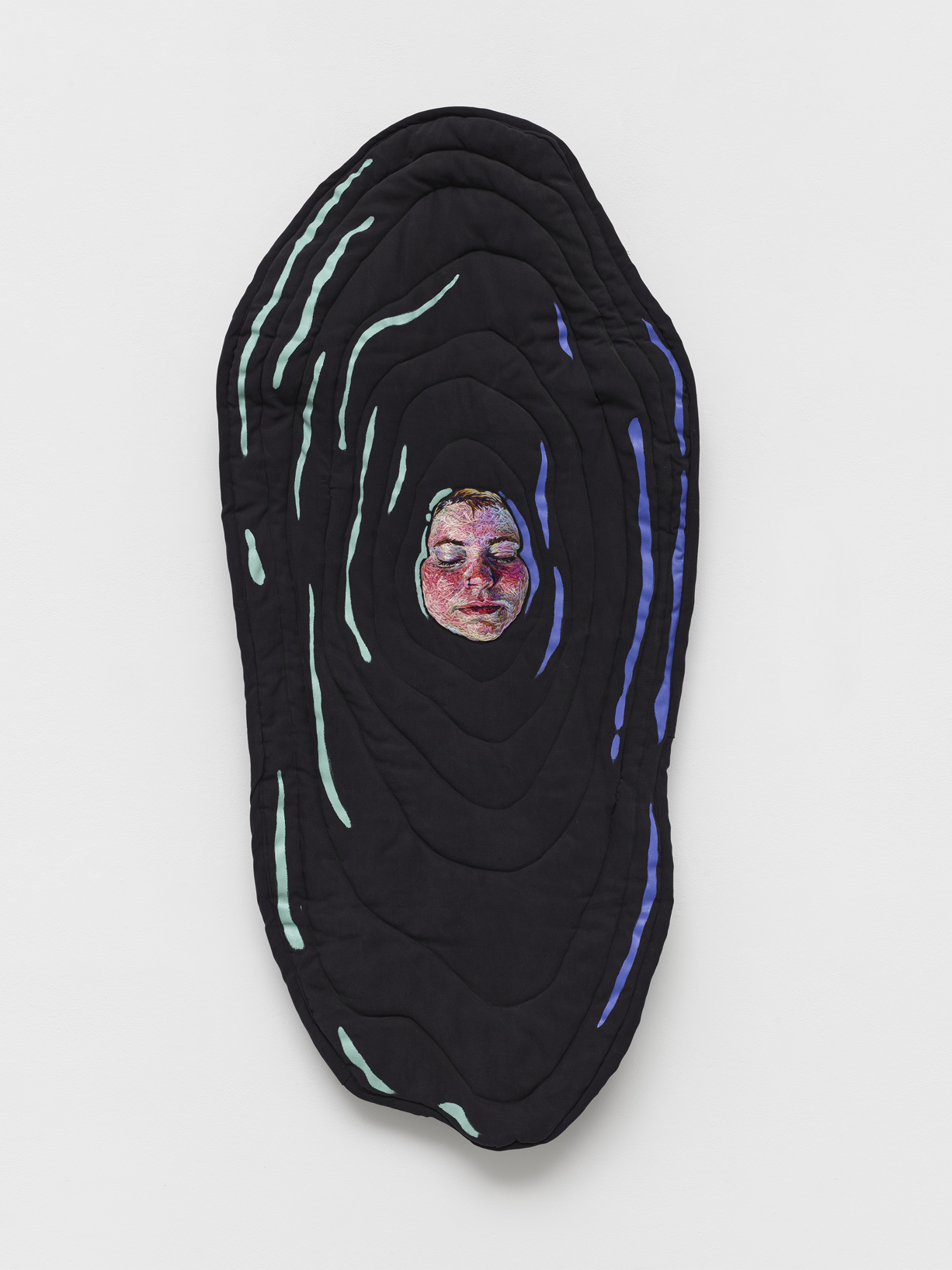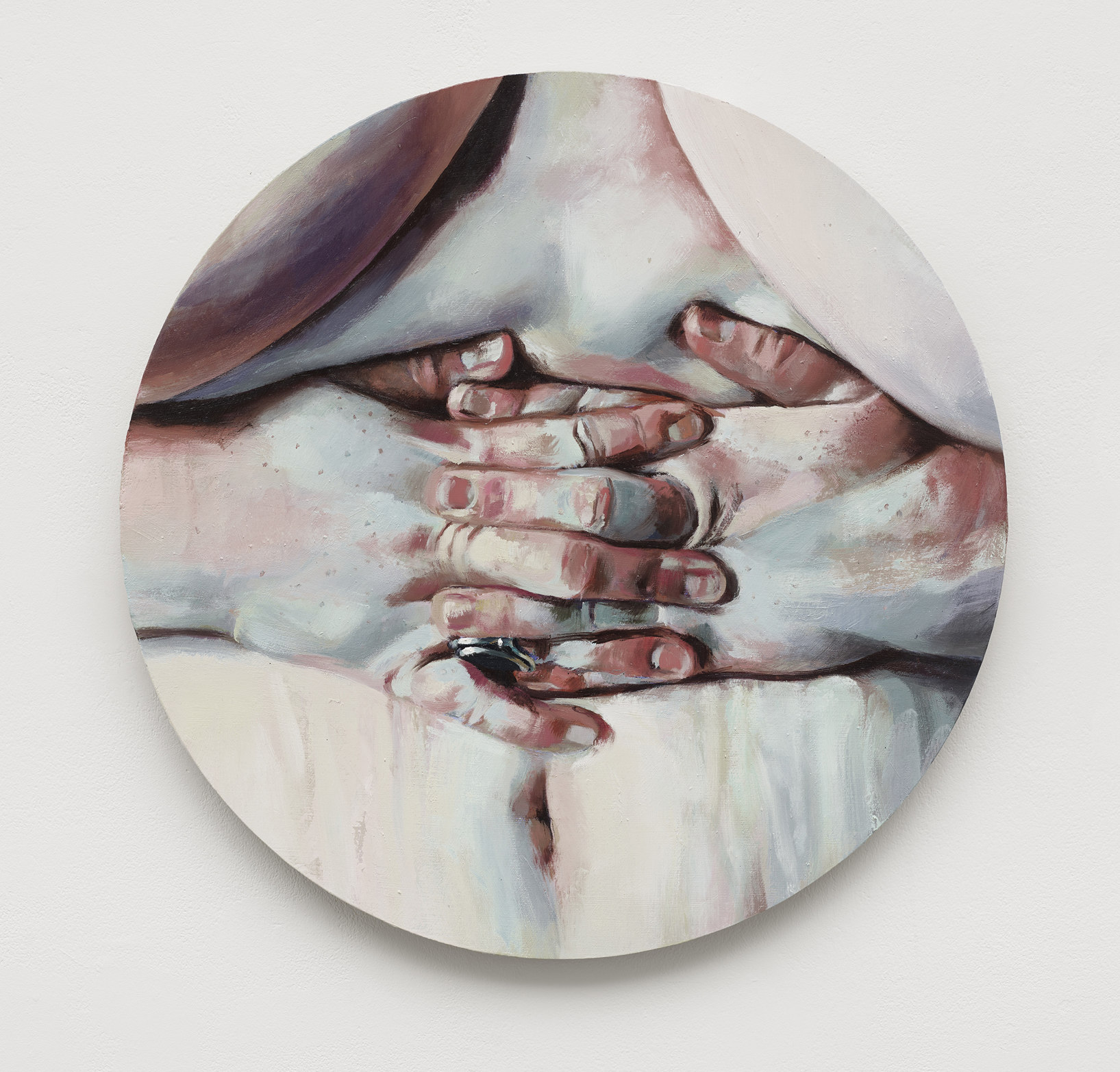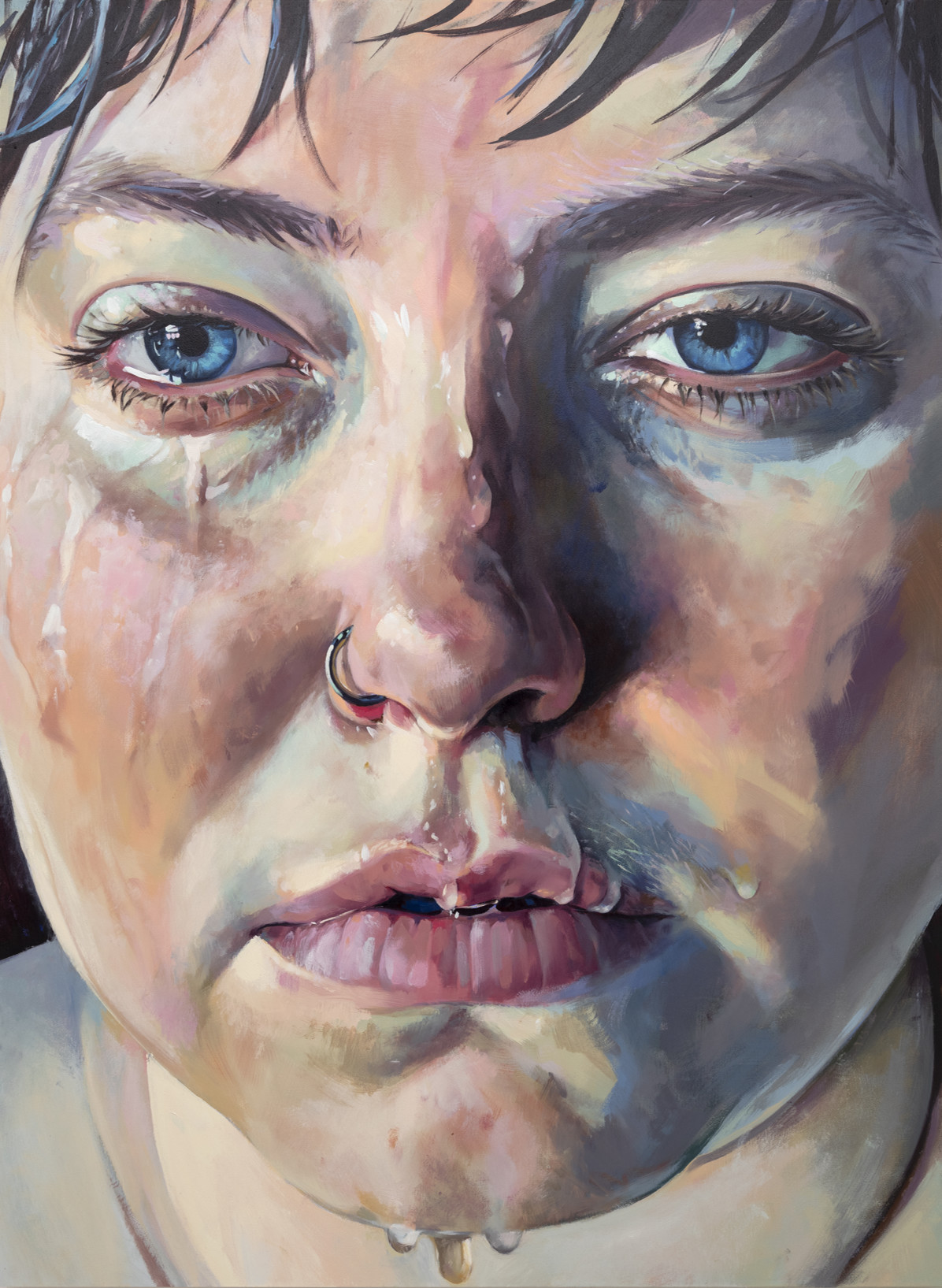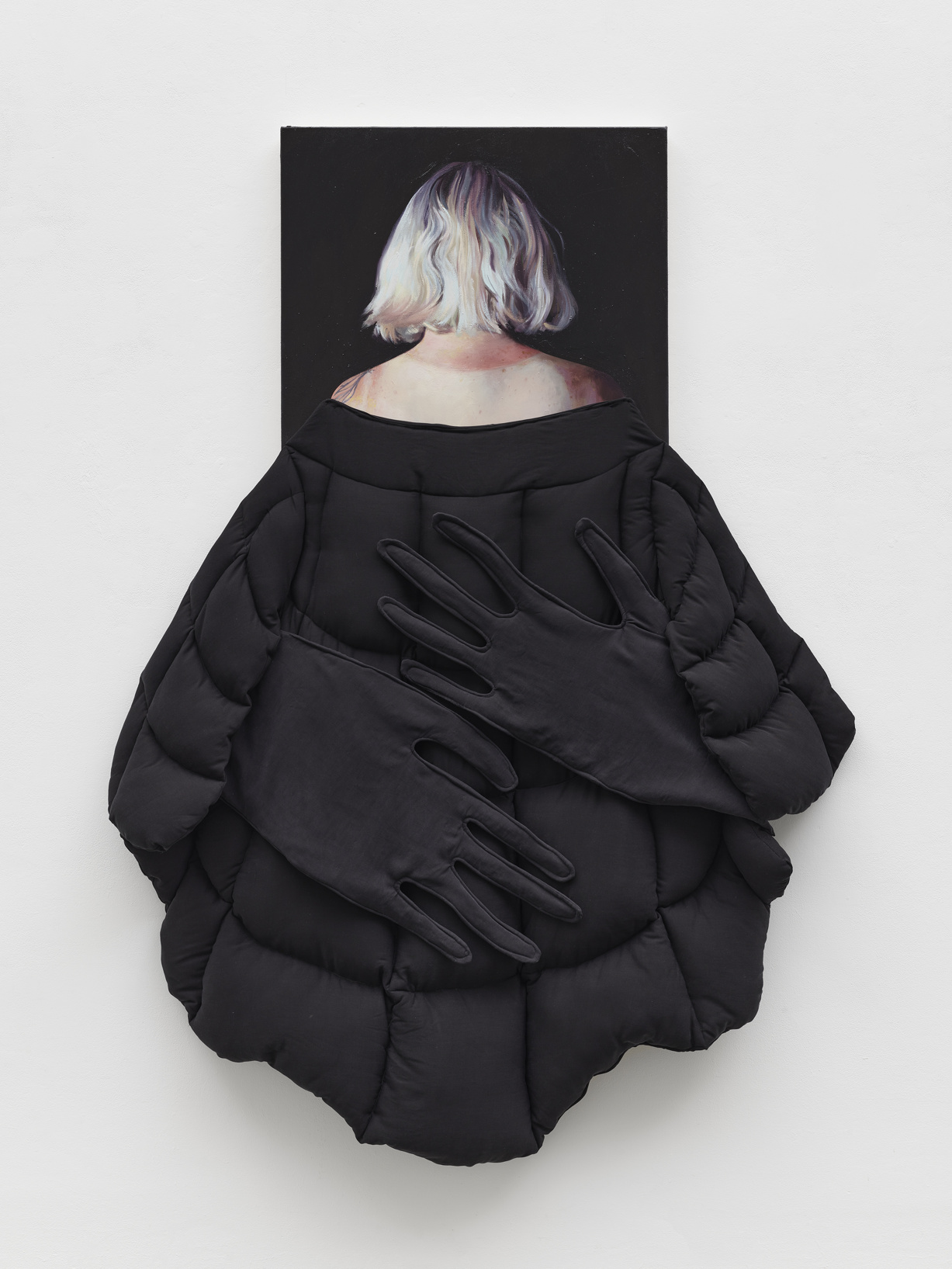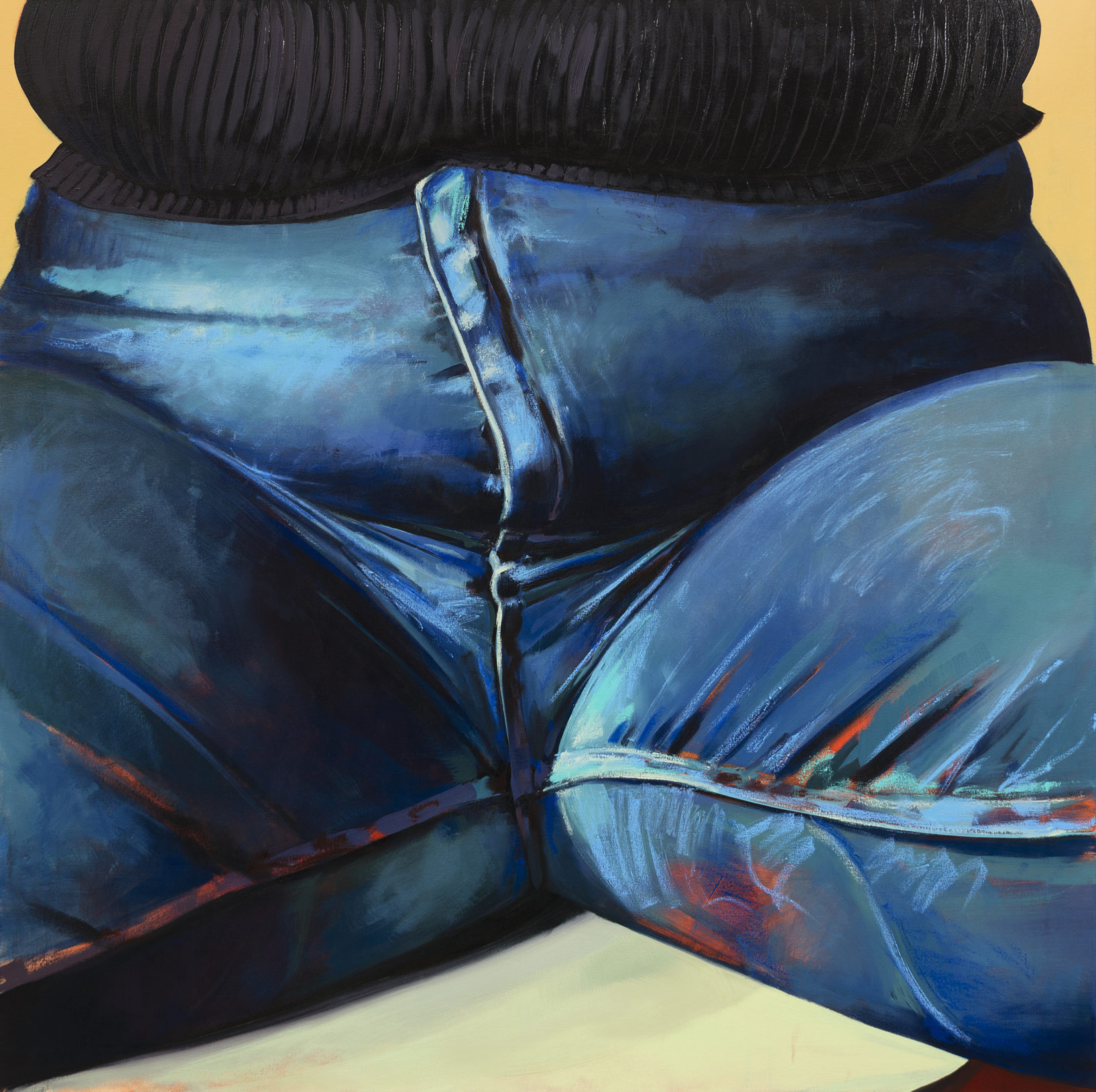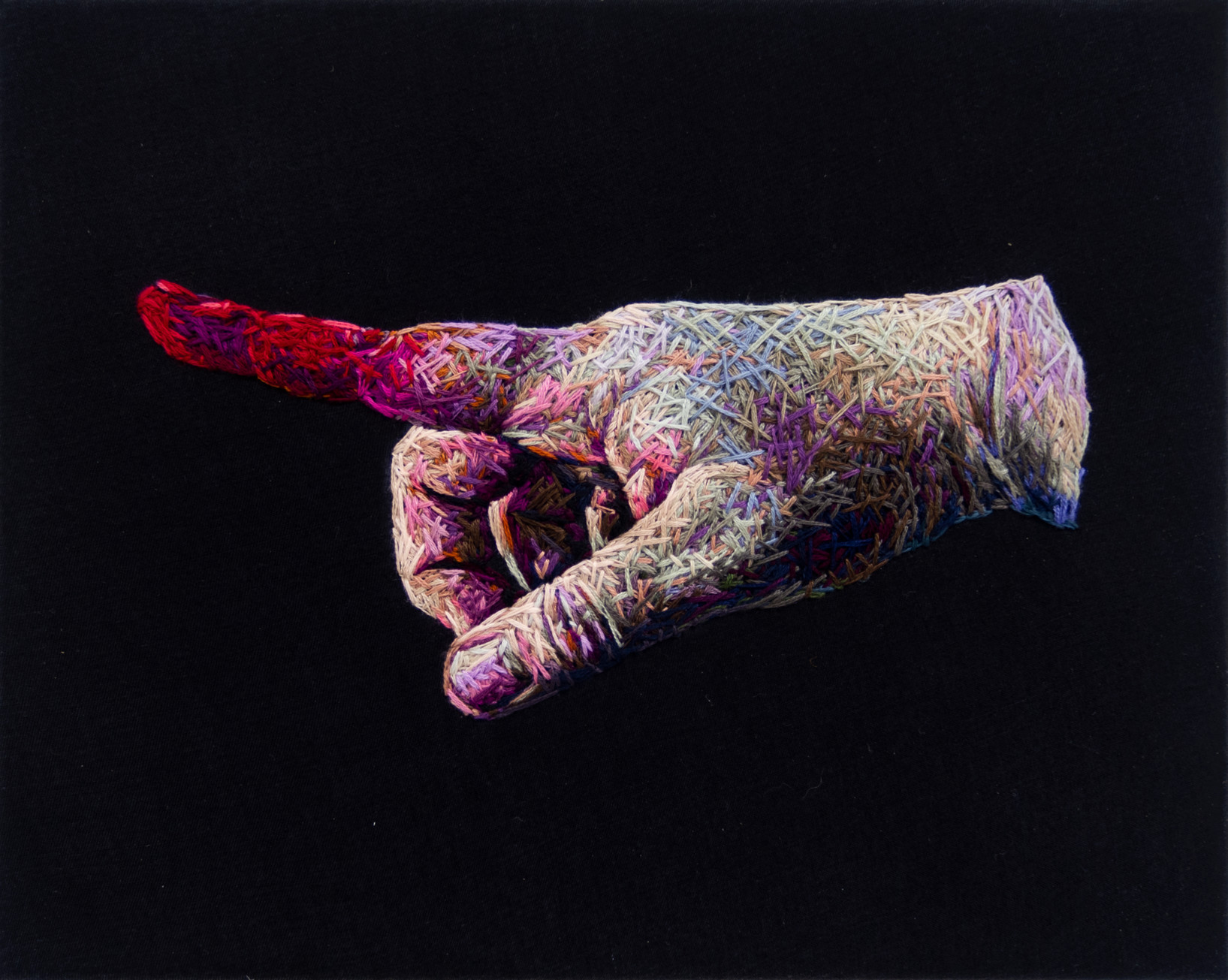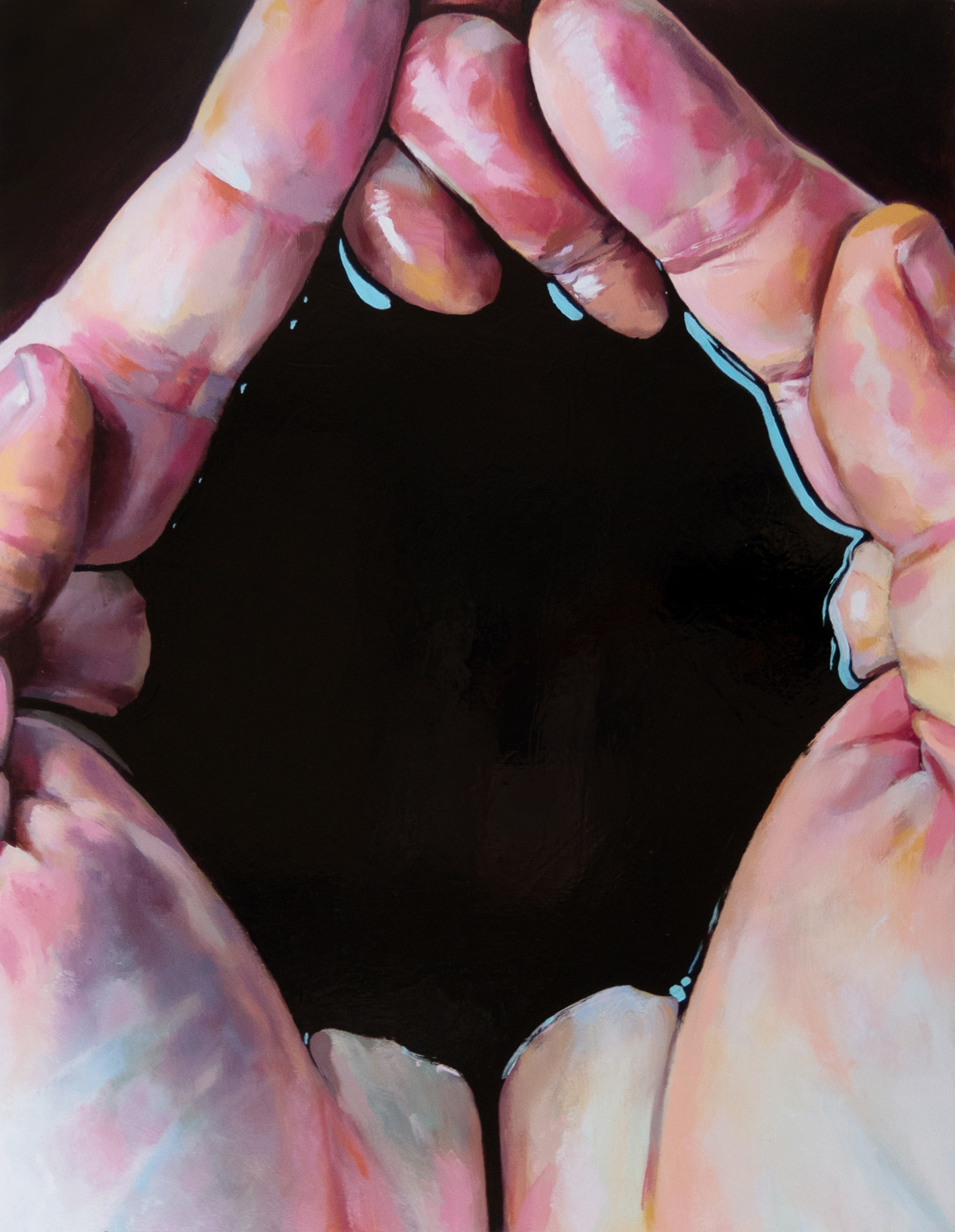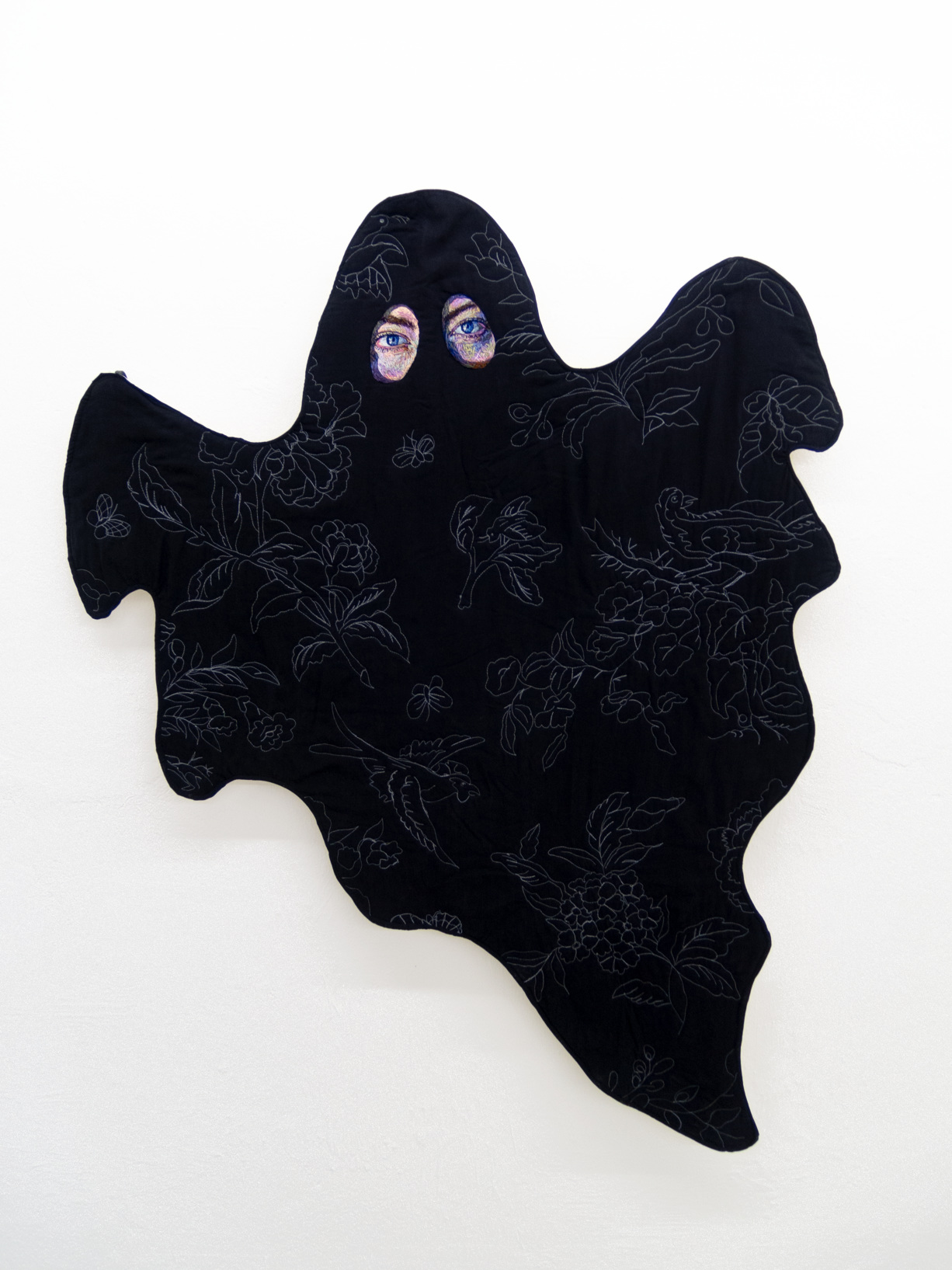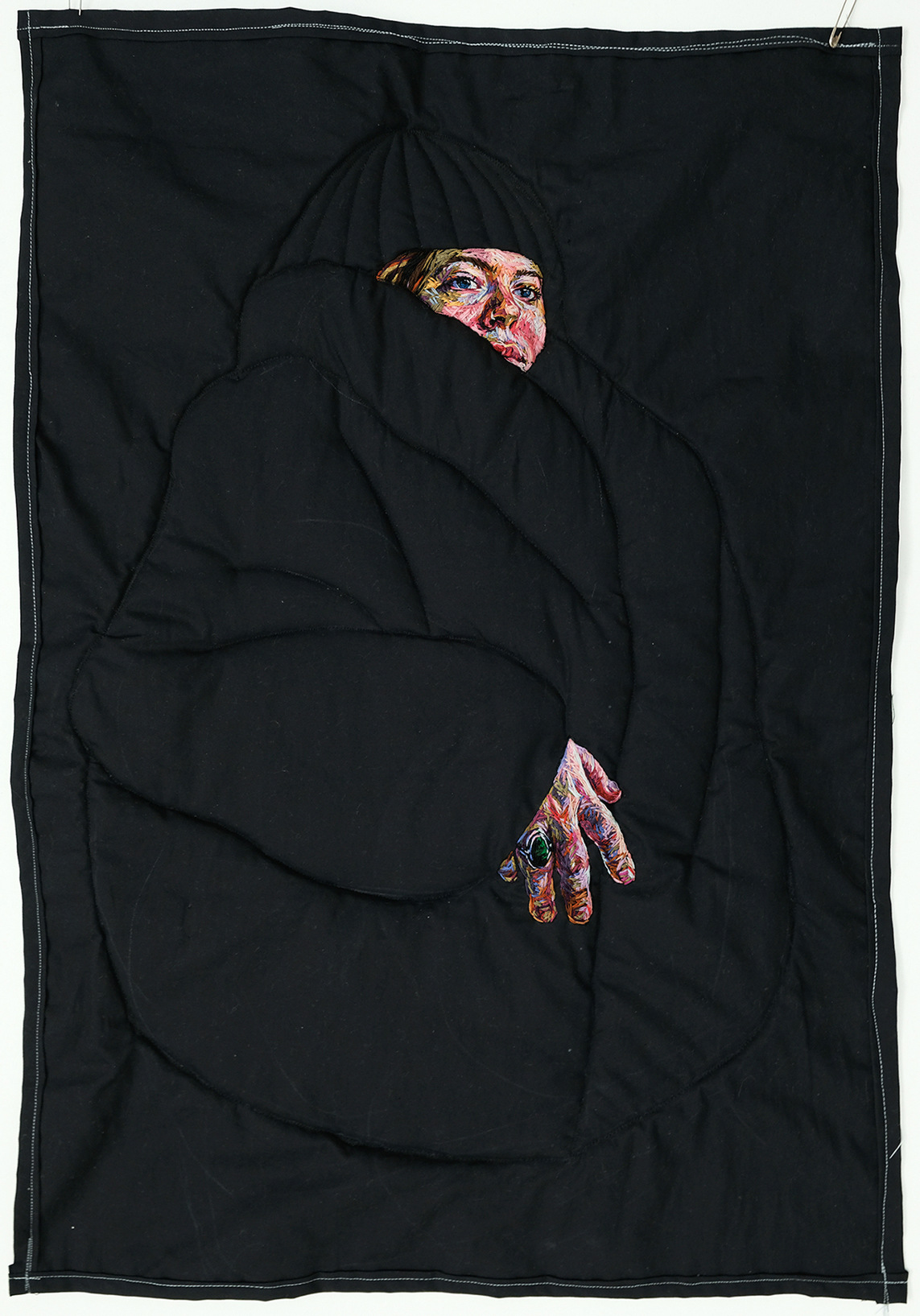 ---
About
The body and the self as her home and castle – and a battleground. In search of a truce, the work of American artist Lydia Pettit oscillates between these two poles. It spans large-format paintings, quilts, finely wrought embroidery, and many stages in between. Paintings are extended or virtually smothered by textiles, while conversely, quilts and fabrics may feature painted segments. Drawing on this extraordinary range of techniques, Pettit achieves an evocative unity of form and content. Her work revolves around safeguarding and exposure. Palpability has a special roles to play in this context. It is about the actual touching of materials, about the caressing of bodies, including one's own, but also about being touched in a figurative – and sometimes negative – sense. Also, Pettit's painted and actual textiles memorialize the applied arts, for centuries the assigned bastion and only legitimate expression of female artistry.
Pettit herself describes the subject of Post-Traumatic Stress Disorder as one of her main concerns. She has come up with a startling metaphor to bring this topic closer to everyone: "Living with PTSD is like living in a haunted house." In terms of language and imagery, Pettit creates impressive analogies for psychological states, addressing topics of trauma, body politics, and mental health. Thus, with even minute displays of emotion – cramped hands or anxious eyes – Pettit is capable of communicating complex psychological states and processes in her work. In any case, her work is all about the inward and the outward gaze, the self-perception and the perception of the others, and about which one really matters. For that, the artist doesn't shy away from frequently resorting to her own body and countenance – as a metaphor for the bodies and selves of us all being both, a battleground and a refuge in today's society.

Continue reading
Lydia Pettit was born in Maryland in 1991 and graduated from the city's Institute College of Art with a Bachelor of Fine Arts in painting and photography in 2014. The same year, she and her partner founded Platform Arts Center in Baltimore, which supported young, regional and low-income artists in two ways. One was through affordable studio space, and the other was through a gallery that Pettit and her partner ran. In 2017, they closed the gallery – and Pettit turned her attention to her own practice. She moved to London, where she received her Master of Arts at the Royal College of Art in 2020. Today, Pettit works and lives in East London's Bow area.
Pettit is currently preparing her first solo exhibition with Galerie Judin, which will be accompanied by a comprehensive exhibition catalogue published by Verlag der Buchhandlung Walther und Franz König.
---
---
---
Chronology
---
Biography
1991
Born in Towson, MD
2014
Bachelor of Fine Arts, Maryland Institute College of Art, MD
2020
MA Painting, Royal College of Art, London
Lives and works in London.
Selected Solo Exhibitions
2023
Lydia Pettit: In Your Anger, I See Fear, Galerie Judin, Berlin
2021
Introductions: Lydia Pettit, White Cube, London
Lydia Pettit: The Well, Galerie Sébastien Bertrand, Geneva
2018
Lydia Pettit: BIG SEXY, School 33, Baltimore, MD
2017
Murmurs: New Paintings by Lydia Pettit, Hotel Indigo, Baltimore, MD
Selected Group Exhibitions
2023
Looking Like Fire: Anna Calleja, Sarah Faux, Jenna Gribbon, Kate Groobey, Norman Hyams, Lisa Ivory, Karyn Lyons, Juanita McNeely, Kemi Onabulé, Florence Peake, Lydia Pettit, Sim Smith, London
Taha Heydari, Kevin Mosca and Lydia Pettit: I Know What You Did Last Summer, Dinner Gallery, New York, NY
Full and Pure: Body, Materiality, Gender, Green Family Art Foundation, Dallas, TX
Sublime Synthesis, curated by Fergus Wiltshire, Xenia Creative Retreat, Hampshire
The Object Stares Back: Victoria Cantons, Lydia Pettit, Olivia Sterling, Xu Yang, curated by Mattia Pozzoni, Tube Culture Hall, Milan
2022
GIALLO! Lydia Pettit & Scandebergs (Stefano Colombini, Alberto Albanese), Trafalgar Avenue, London and Margate
Portraiture: An Ongoing Story, Galerie Sébastien Bertrand, Geneva
And in this Skin of Mine, To Live a Second Time, Guts Gallery, London
2021
New Contemporaries 2021, South London Gallery, London
New Contemporaries 2021, Firstsite, Colchester
IRL, Timothy Taylor Gallery, London
2020 
London Grads Now, Saatchi Gallery, London
50/50, Fold Gallery, London
Royal College of Art Show, Kristen Hjellegjerde Gallery, London
Tomorrow: London, White Cube, London
Portraits & Some Standing Figures, Galerie Sébastien Bertrand, Geneva
Signature Art Prize Gala, Bankside Hotel, London
2019
Bodies: Self & Sex, No. 20 Arts, London
Sunny Art Prize 2019, Sunny Art Centre, London
A RAW GARDEN, Pinch Projects, Fitzrovia Gallery, London
RBA Rising Stars Exhibition, Royal Overseas League, London
Painters on the Other Side, Dyson Gallery, London
2018
DEEP STRETCH, Field Projects, New York, NY
Awards, Grants and Residencies
2022
Xenia Creative Retreat Resident, Upton Grey
2020
Jealous Prize, Jealous Gallery, London
Young Contemporary Artist Award Shortlist, Newcastle upon Tyne
Signature Art Prize Finalist, London
2019
Sunny Art Prize Shortlist, London
Neo: Artprize Shortlist, Bolton
Royal Society of British Artists Rome
Fellowship Semifinalist, London
2018
Janet & Walter Sondheim Artscape Prize Semifinalist, Baltimore, MD
2016
Elizabeth Greenshields Foundation Grant, Quebec, QC
2015
Alumni Residency Grant at Burren College of Art, Ballyvaughan
2014
Elizabeth Greenshields Foundation Grant, Quebec, QC
Selected Catalogues and Monographs
2023
Xenia Creative Retreat Volume Two: Sublime Synthesis. Edited by Fergus Wiltshire. Exh. cat. Xenia Creative Retreat, Hampshire
Lydia Pettit: In Your Anger, I See Fear. Edited by Juerg Judin and Pay Matthis Karstens. Texts by Lydia Pettit, Emily Steer and Prano Bailey-Bond. Exh. cat. Galerie Judin, Berlin. Cologne: Verlag der Buchhandlung Walther und Franz König