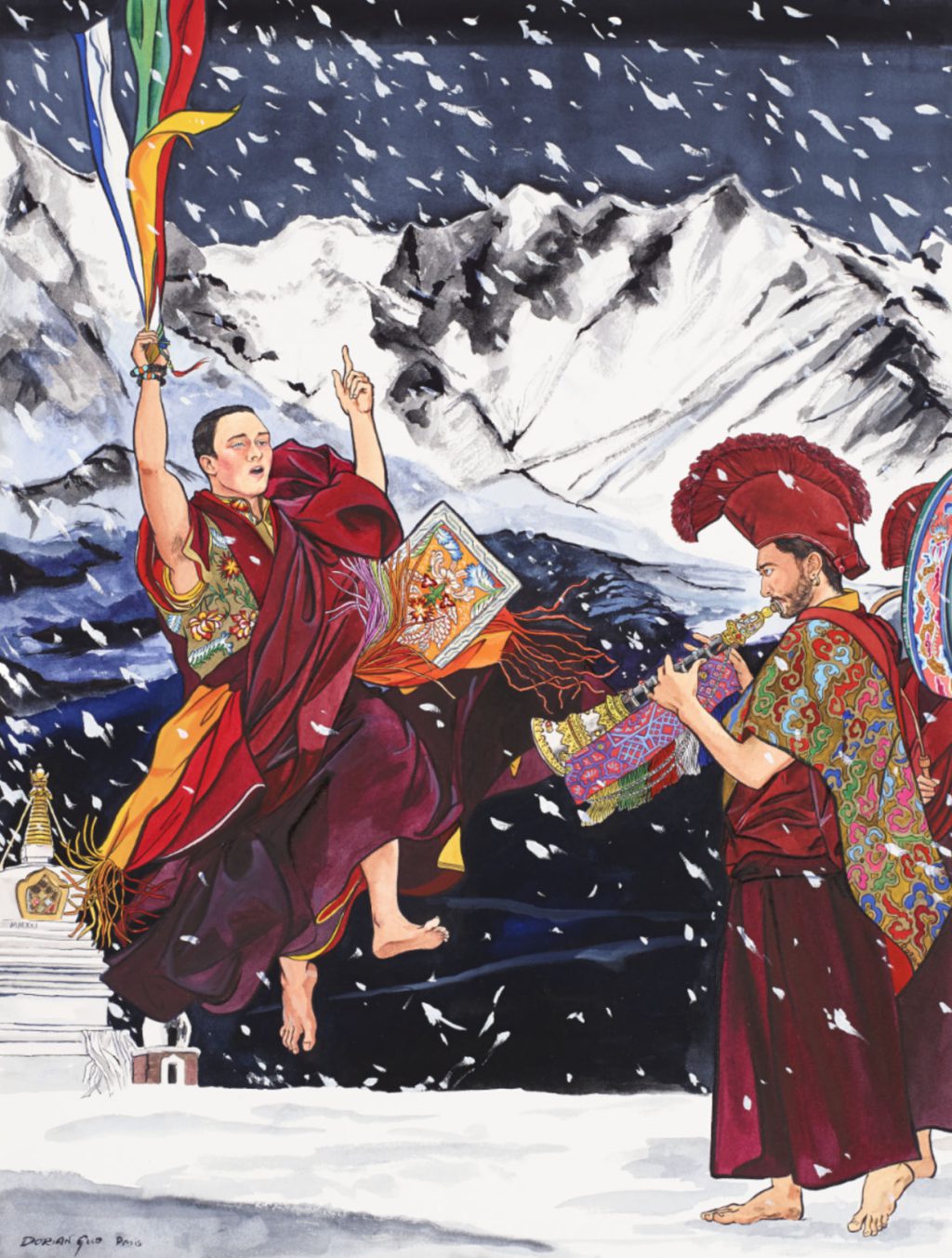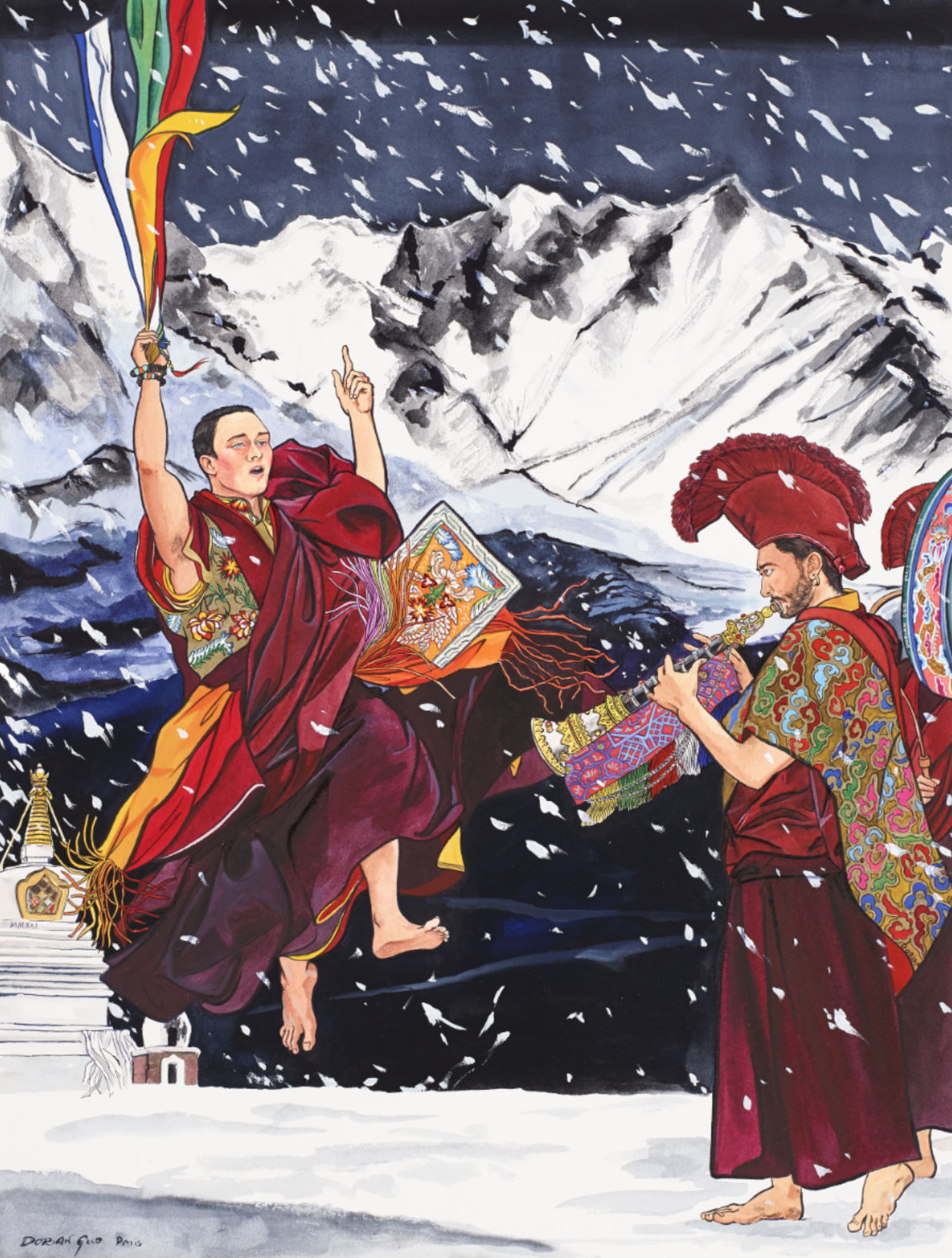 Asia
From the series "Four Continents"
2021
Watercolor and India ink on paper
50 × 38.1 cm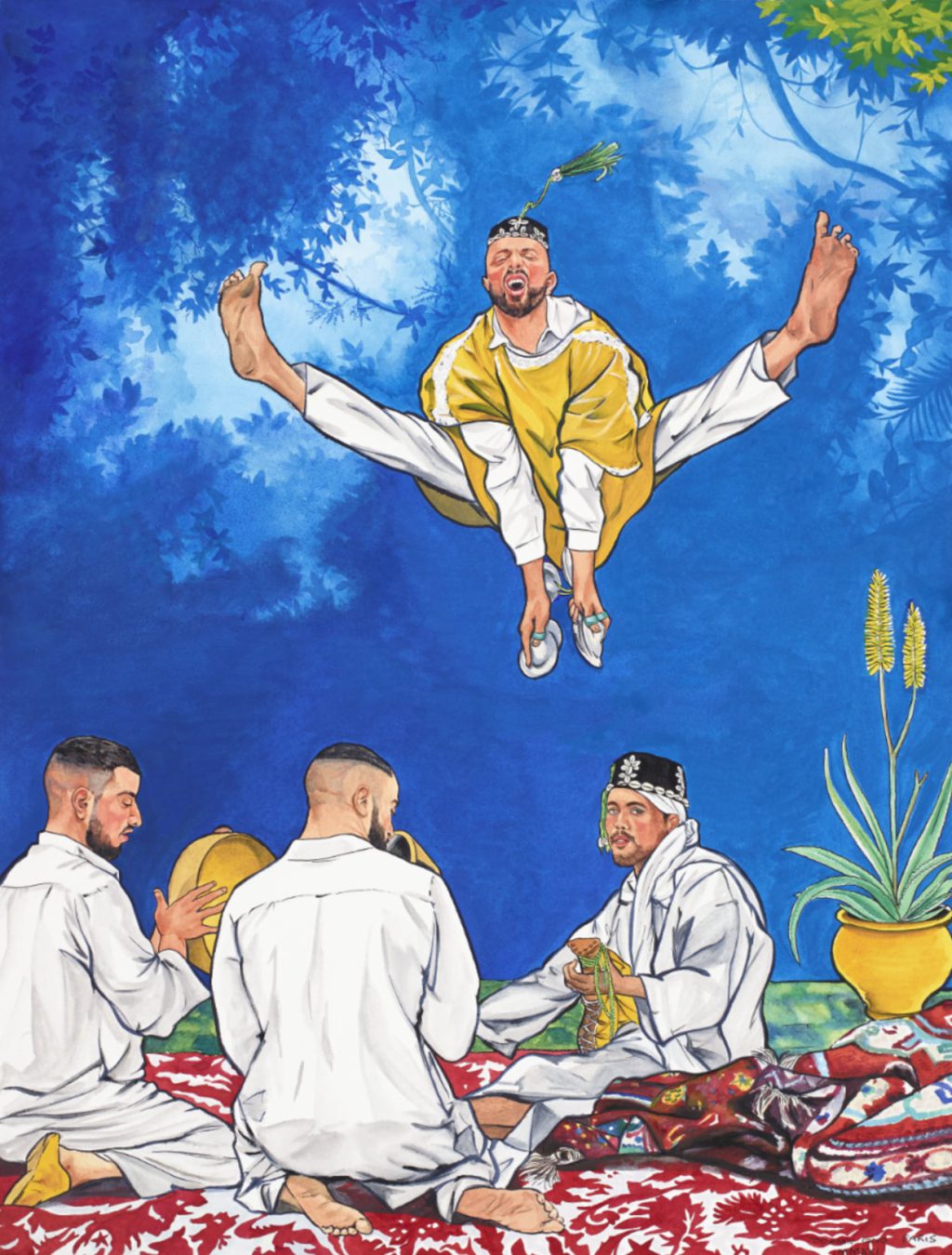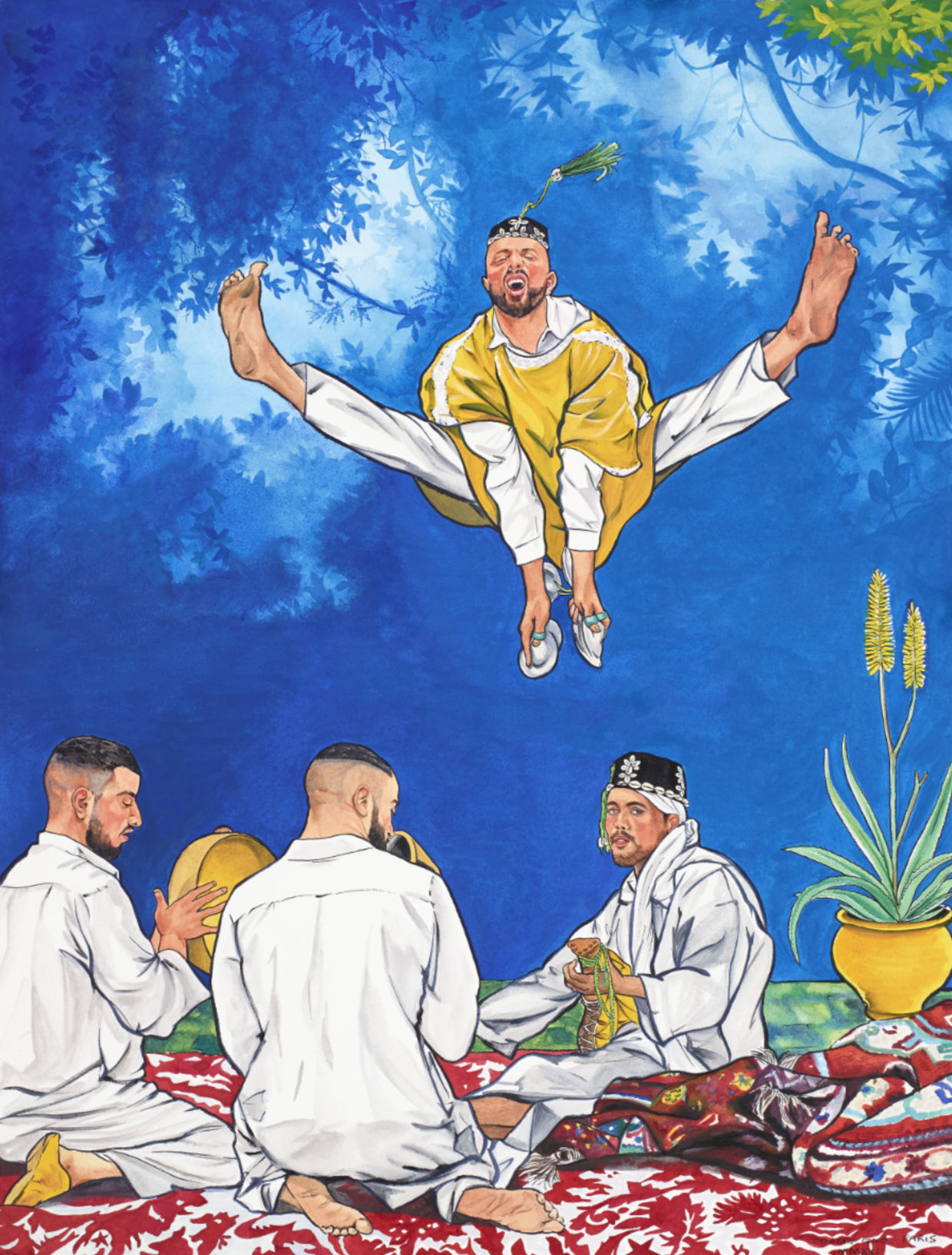 Africa 
From the series "Four Continents"
2021
Watercolor and India ink on paper
50 × 38.1 cm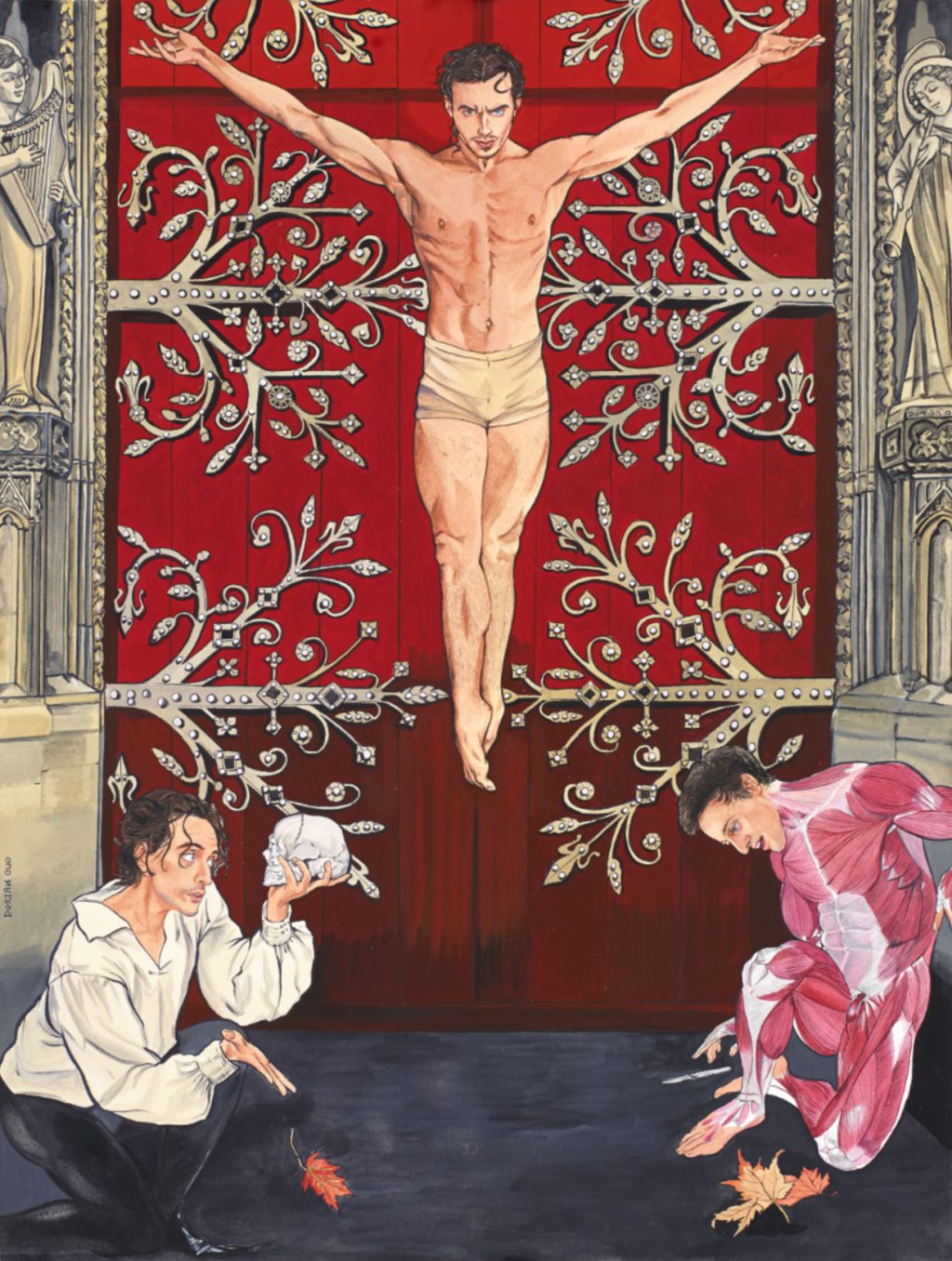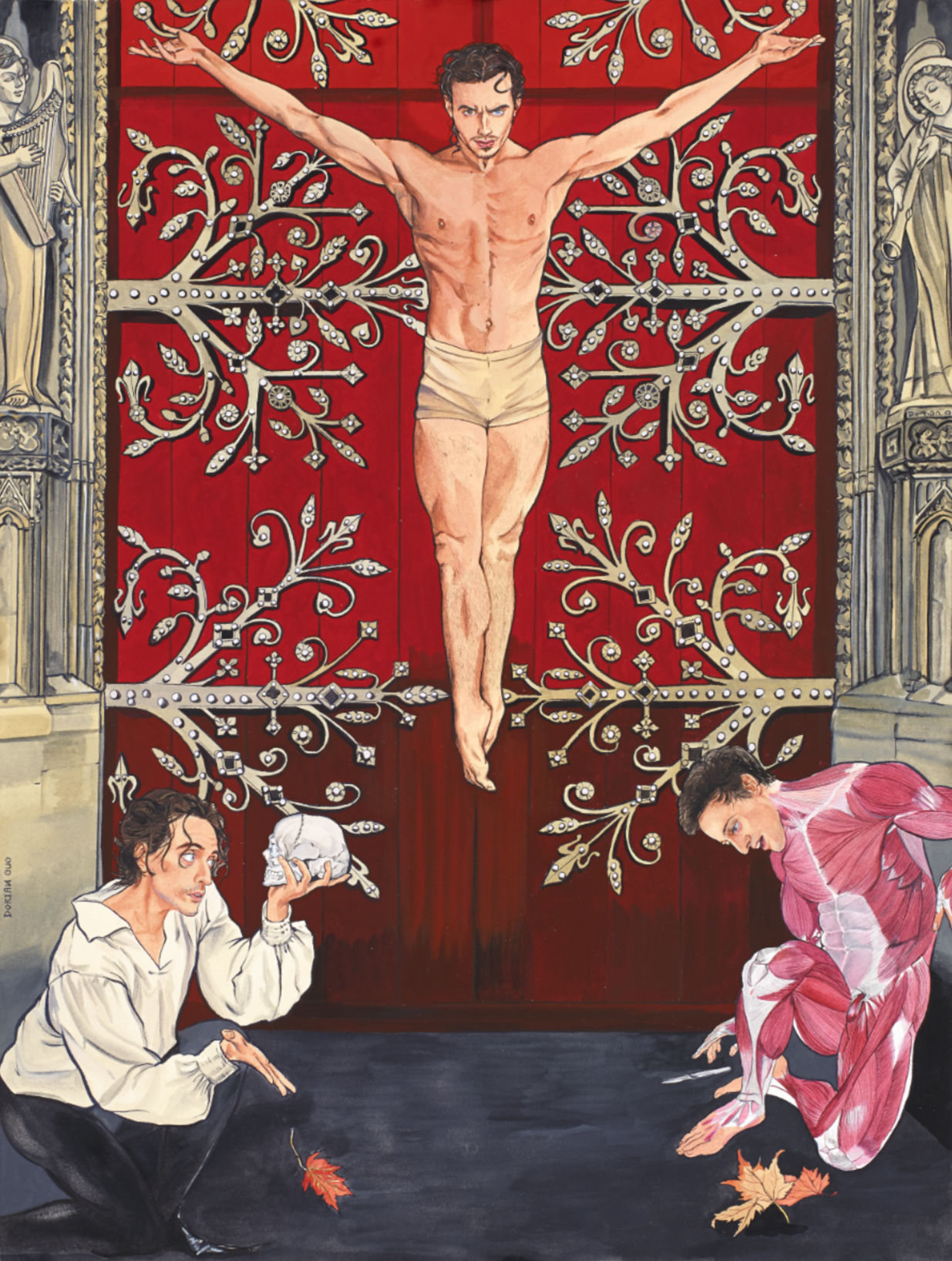 Europe
From the series "Four Continents"
2022
Watercolor and India ink on paper
50 × 38.1 cm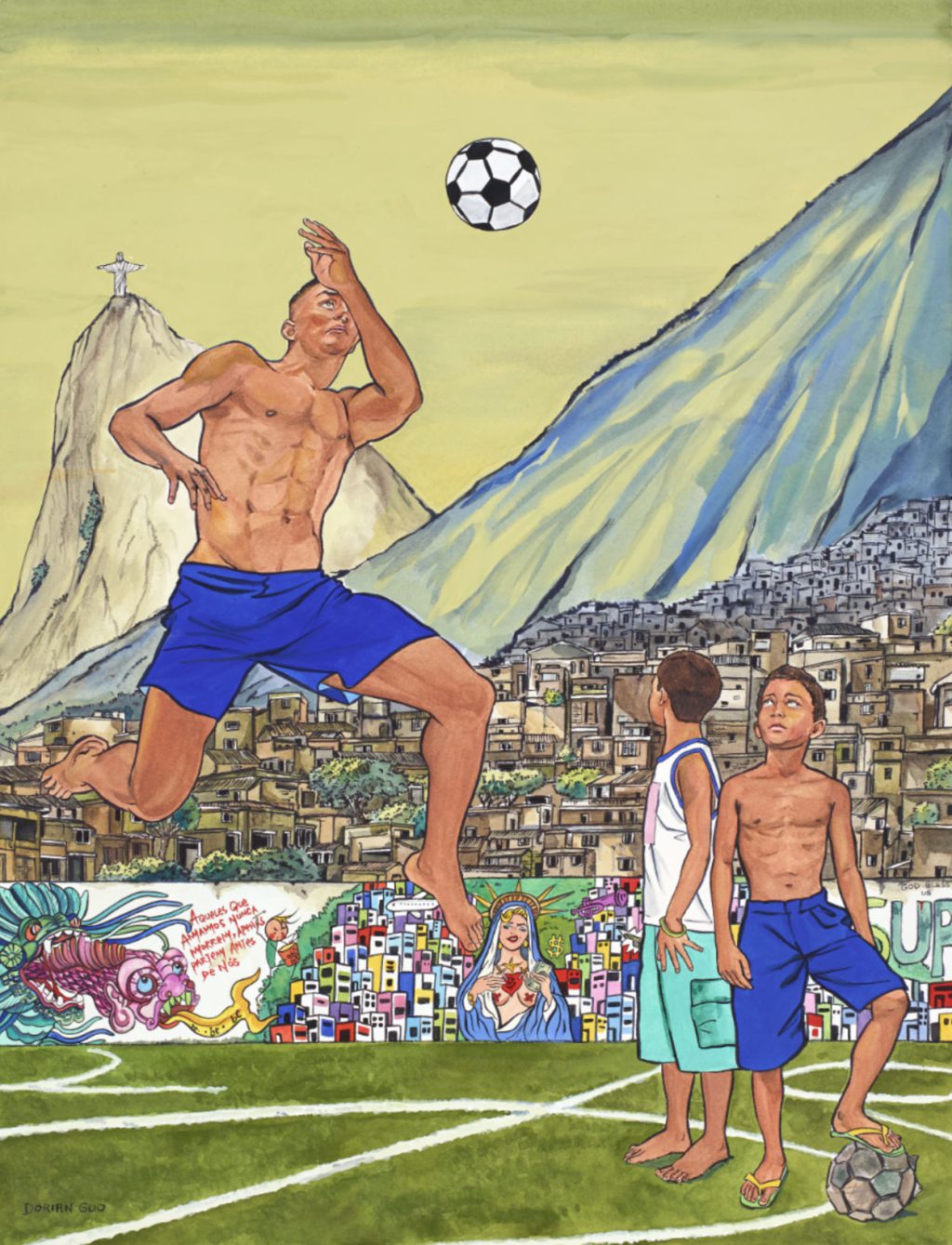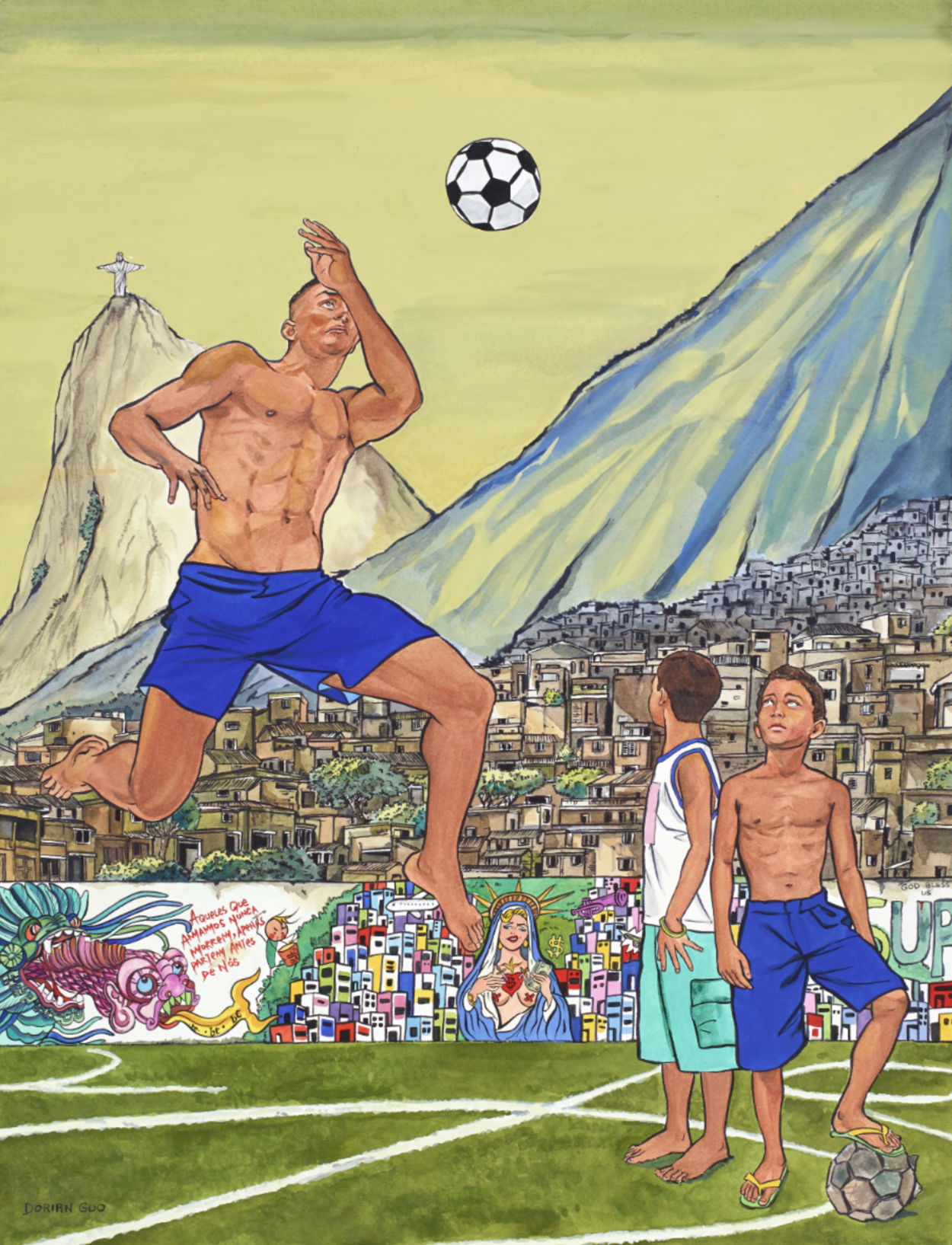 America
From the series "Four Continents"
2022
Watercolor and India ink on paper
50 × 38.1 cm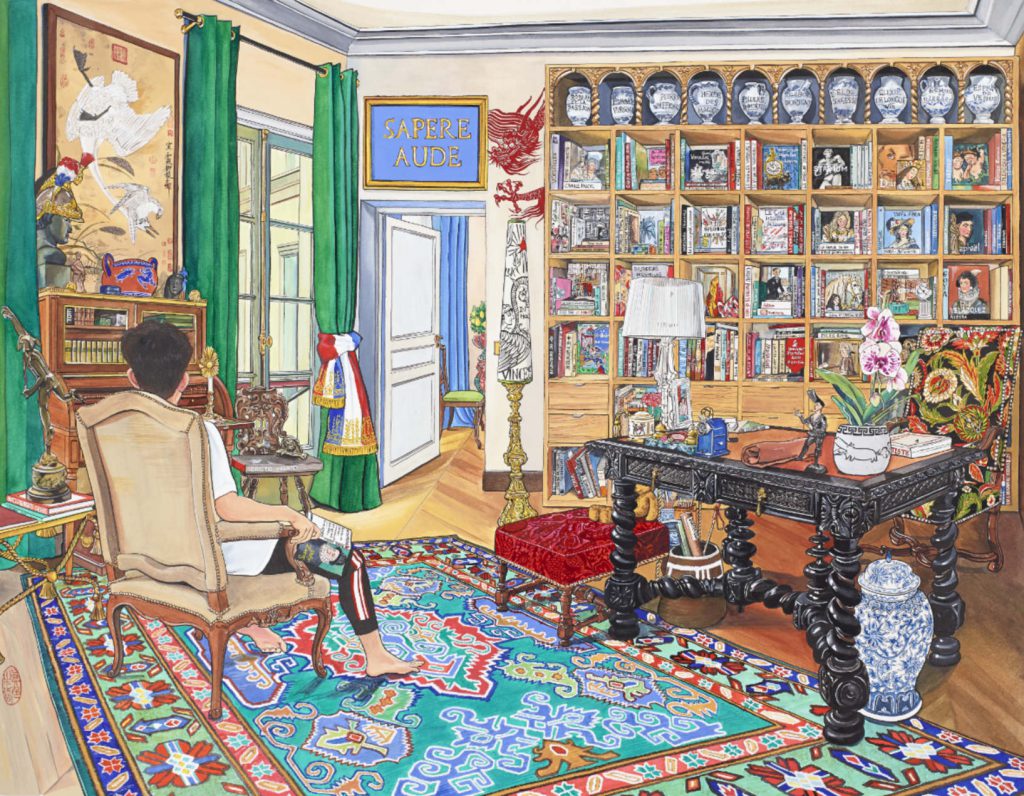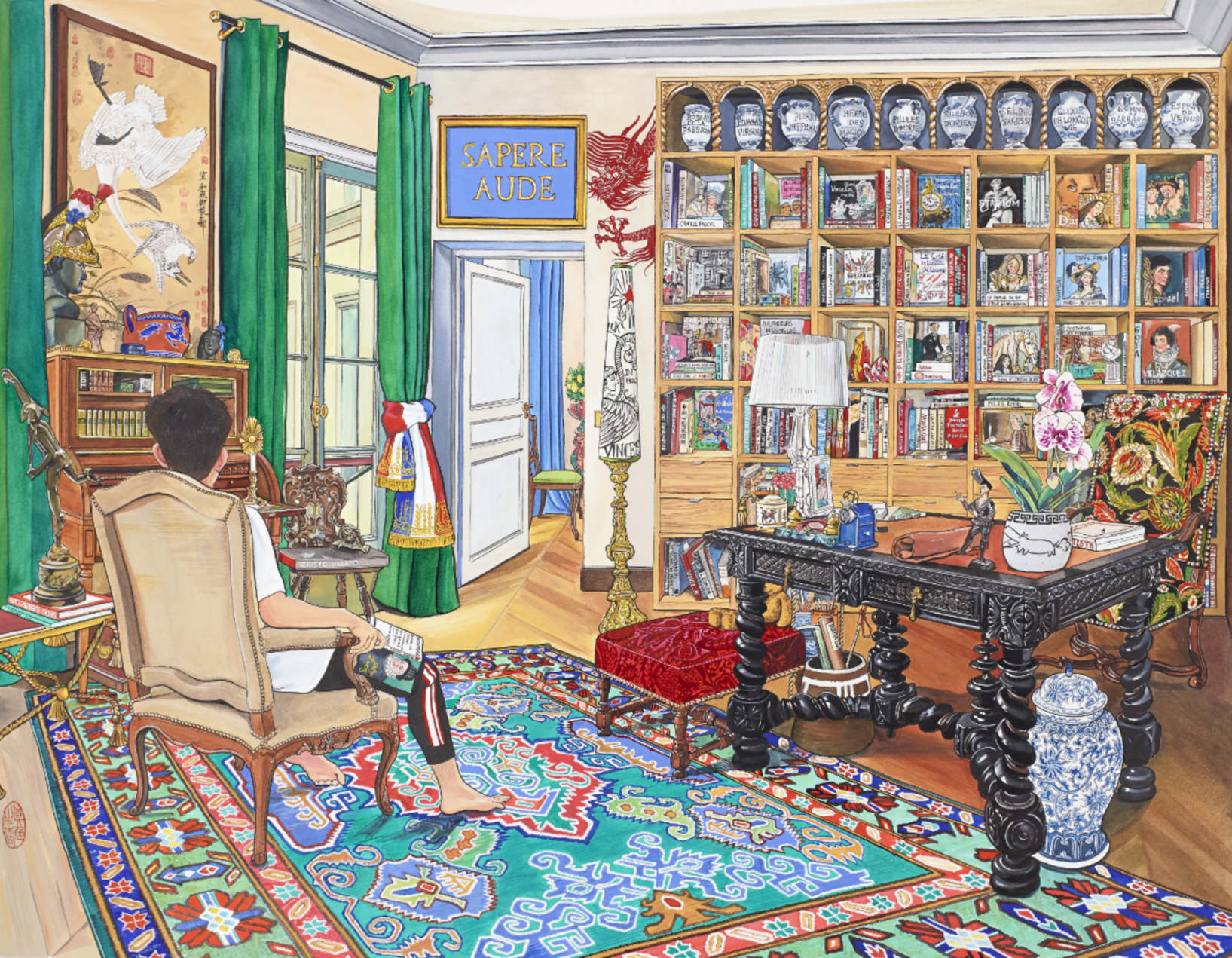 Autoportrait
2022
Watercolor and India ink on paper
54 × 70.2 cm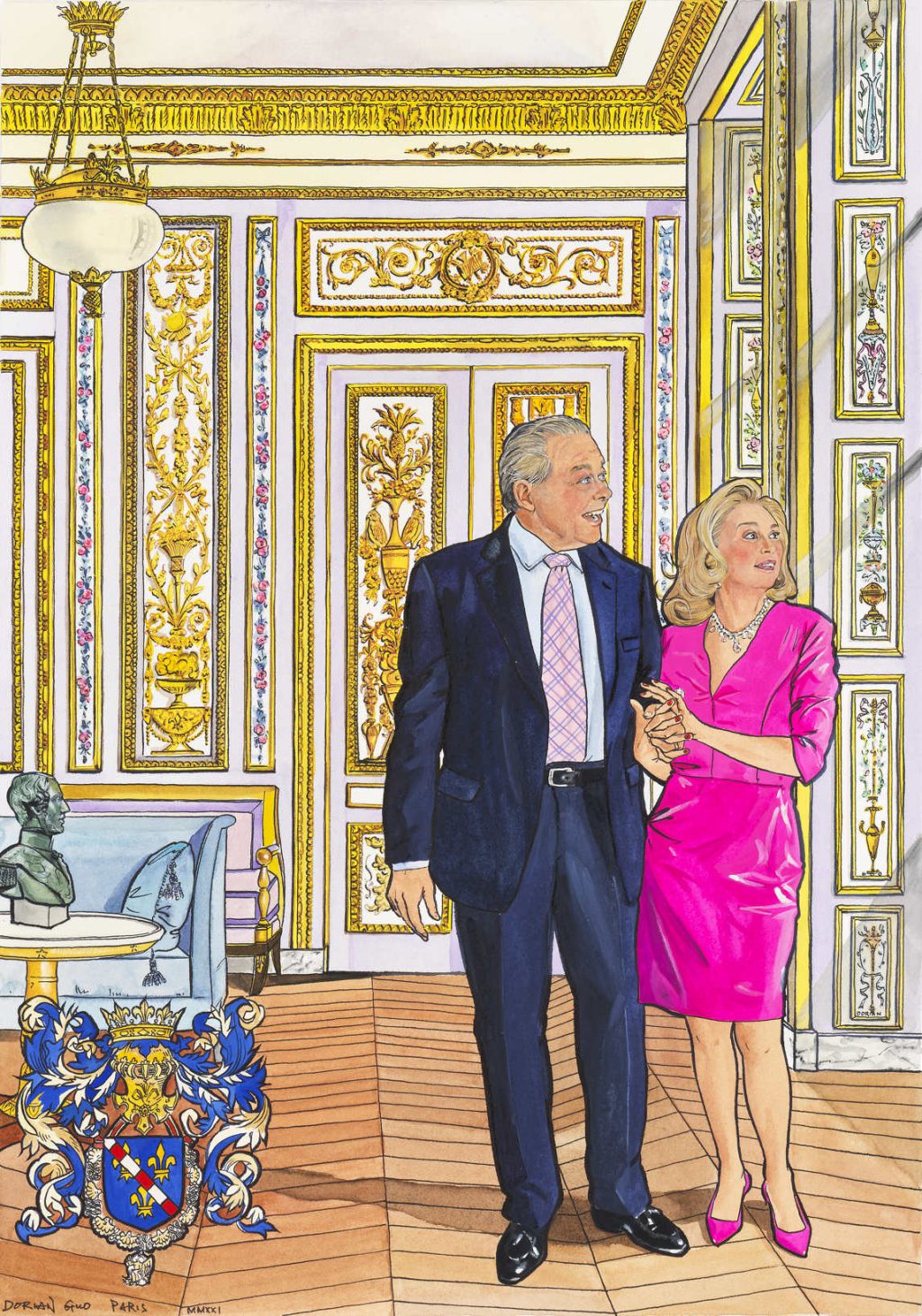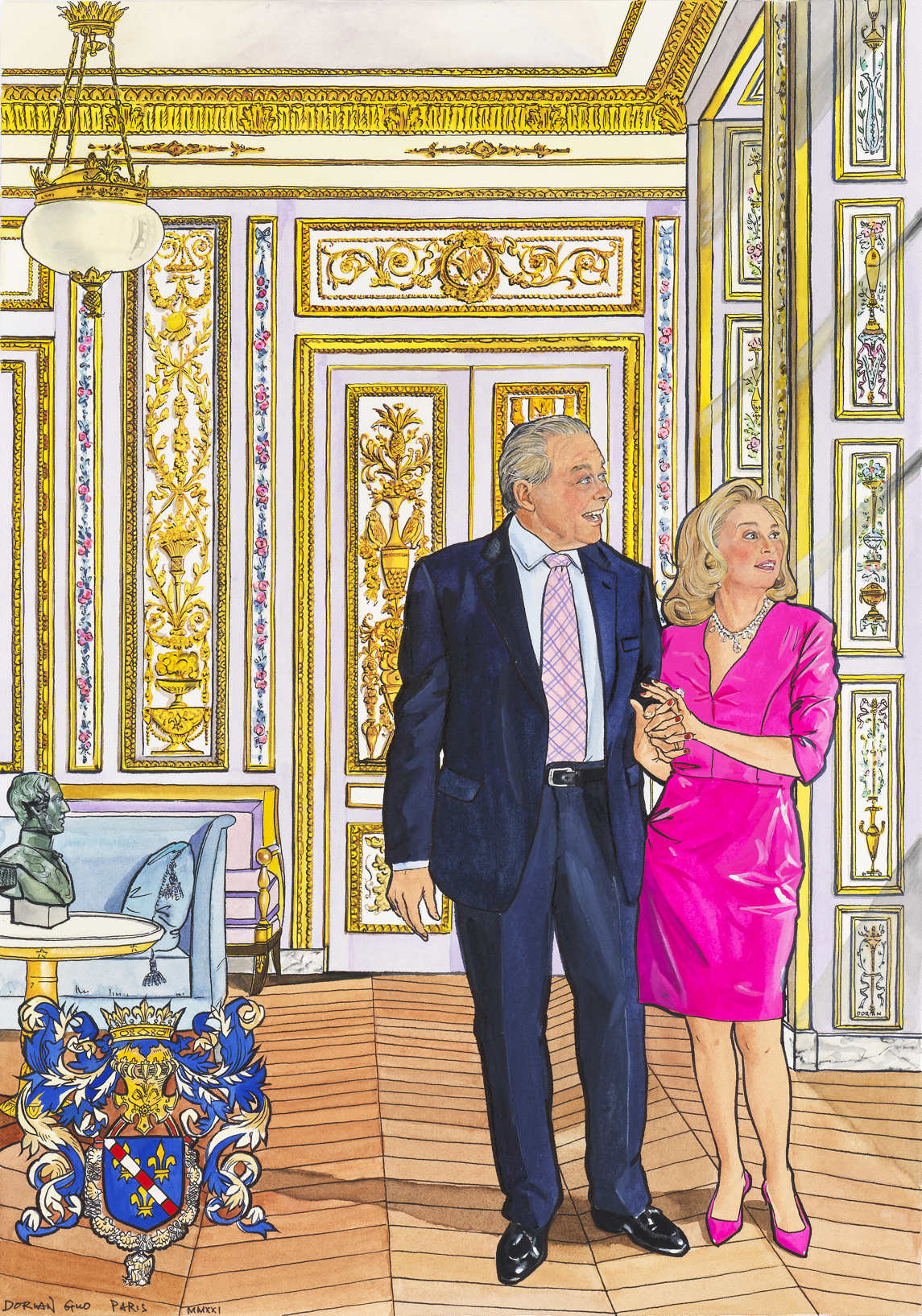 Monsieur et Madame d'Orléans
2021
Watercolor and India ink on paper
42 × 30 cm
Show more works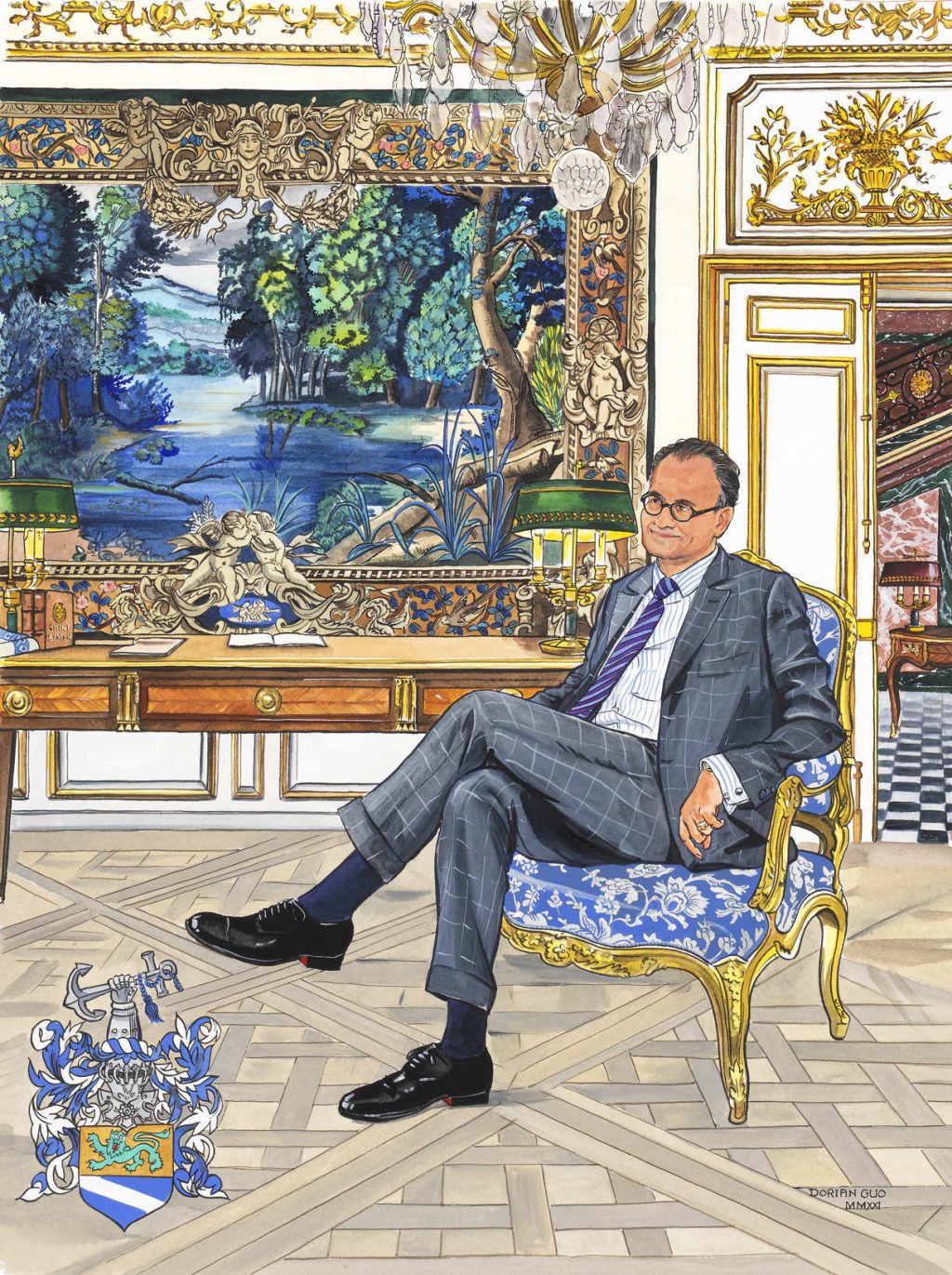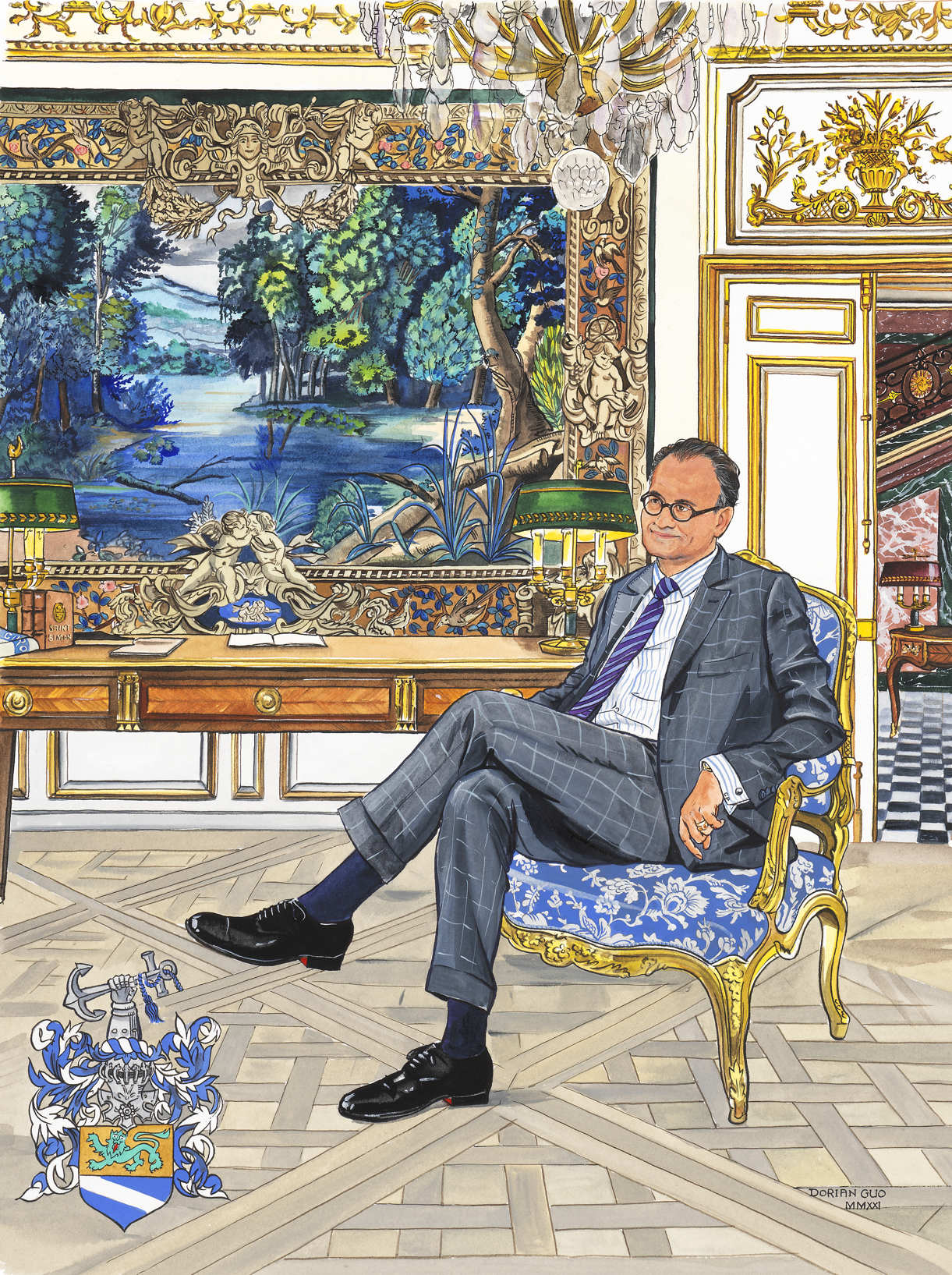 Camille Pascal
2021
Watercolor and India ink on paper
41 × 31 cm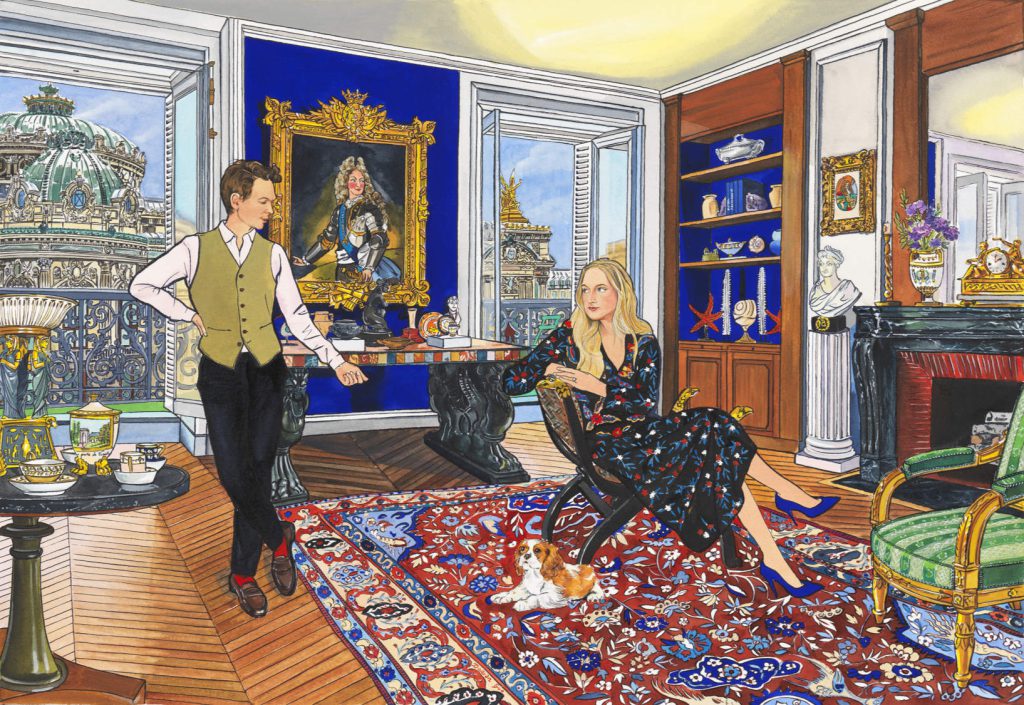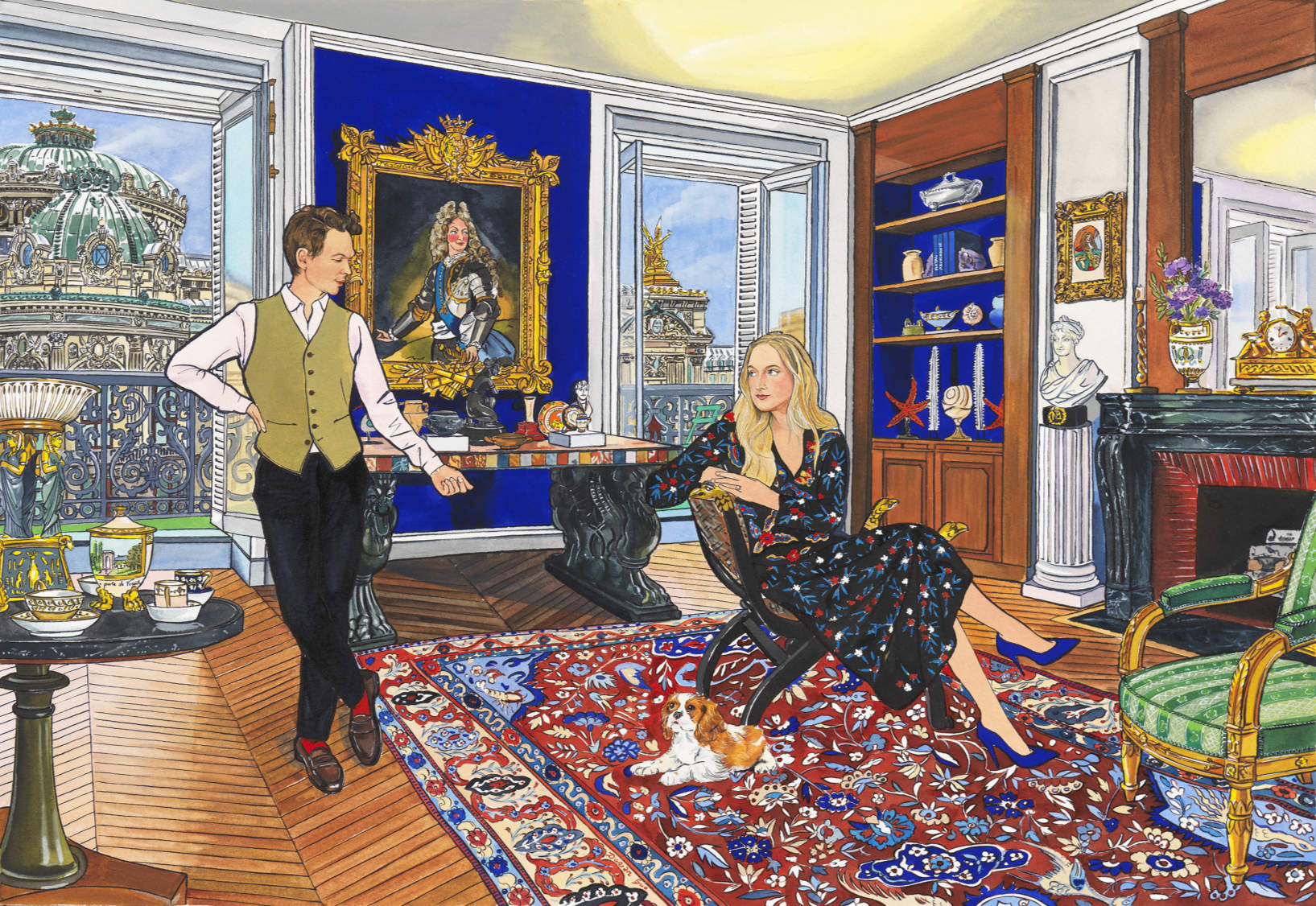 Charron
2021
Watercolor and India ink on paper
36 × 51 cm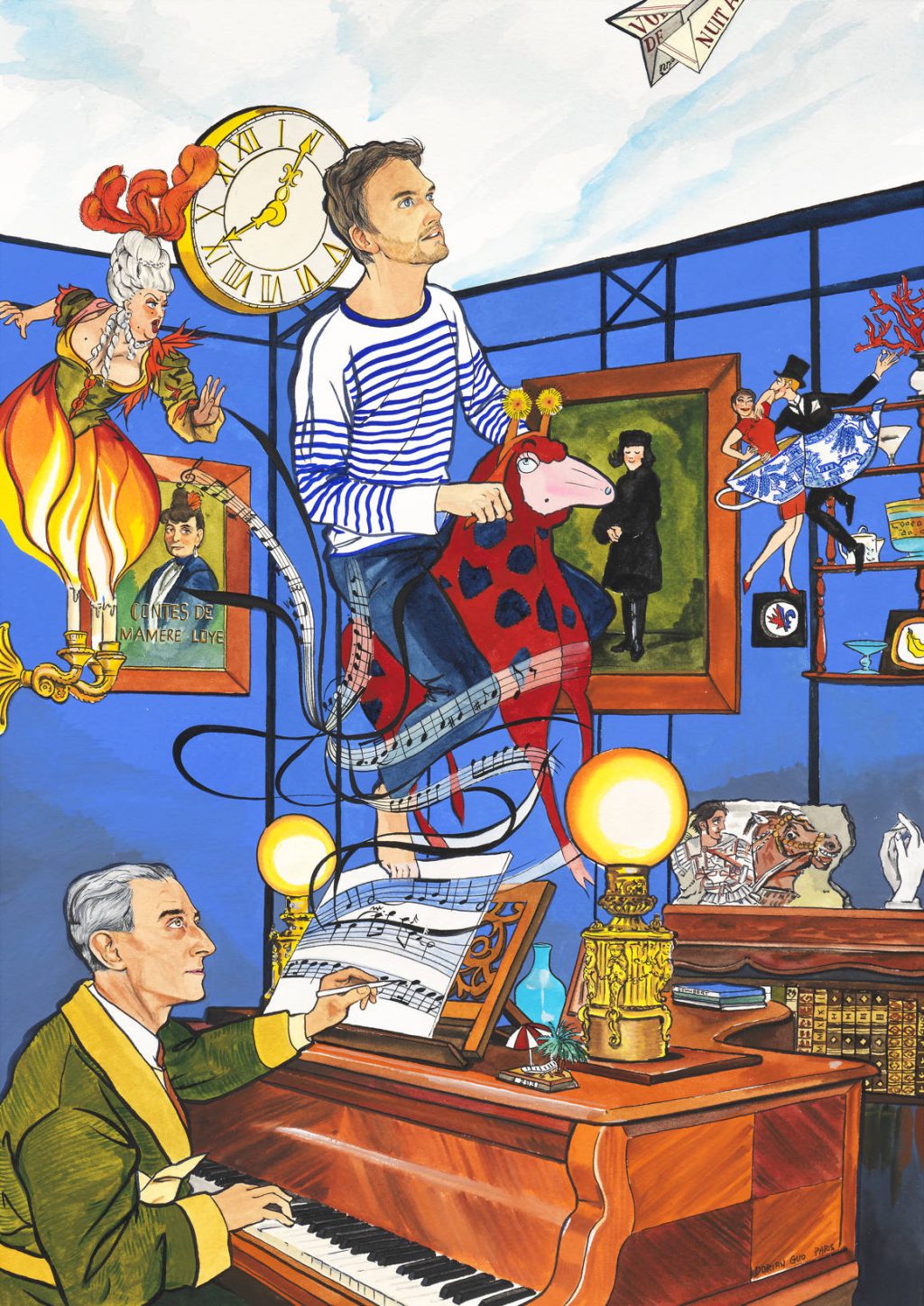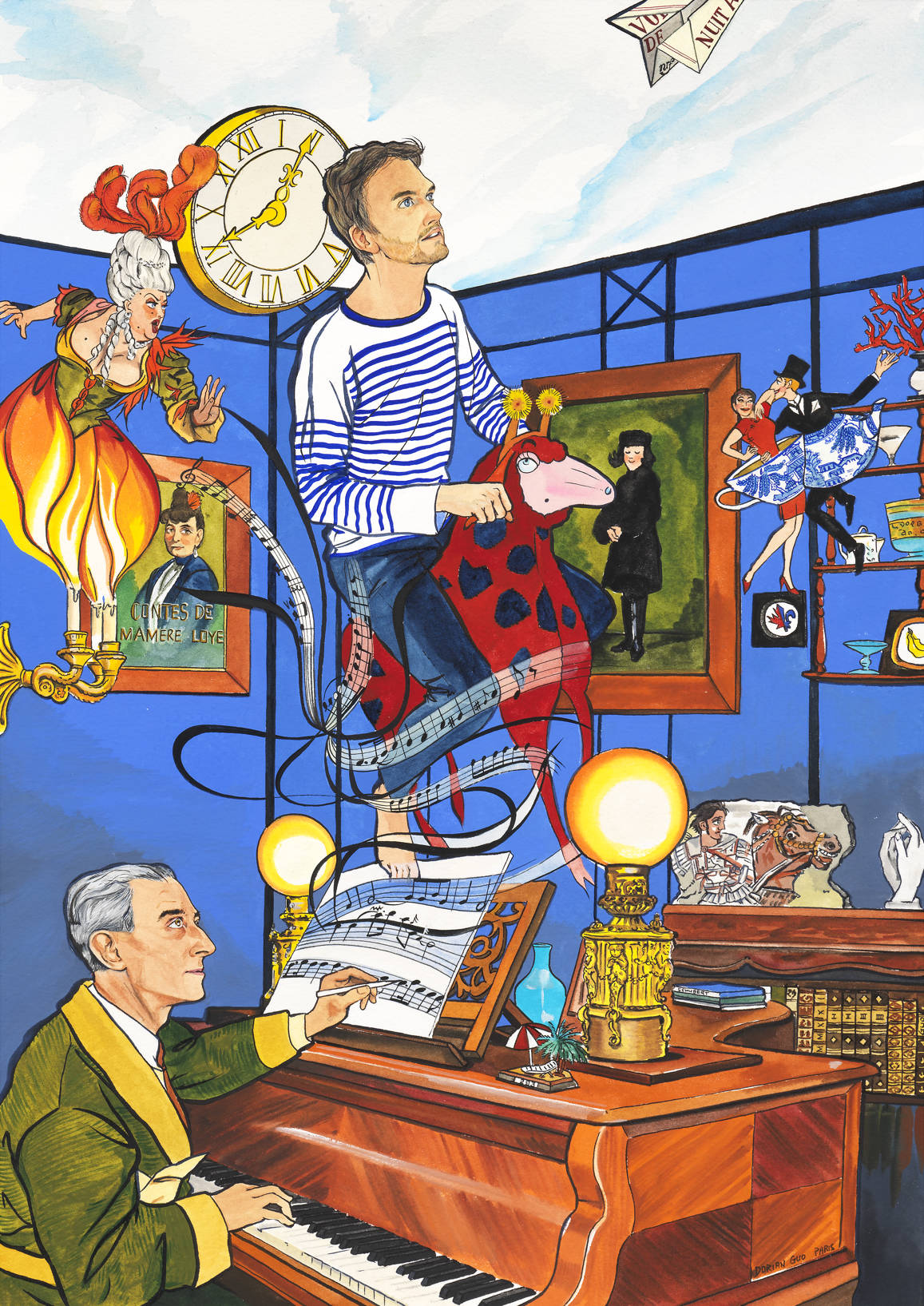 Alexandre Tharaud
2021
Watercolor and India ink on paper
42 × 30 cm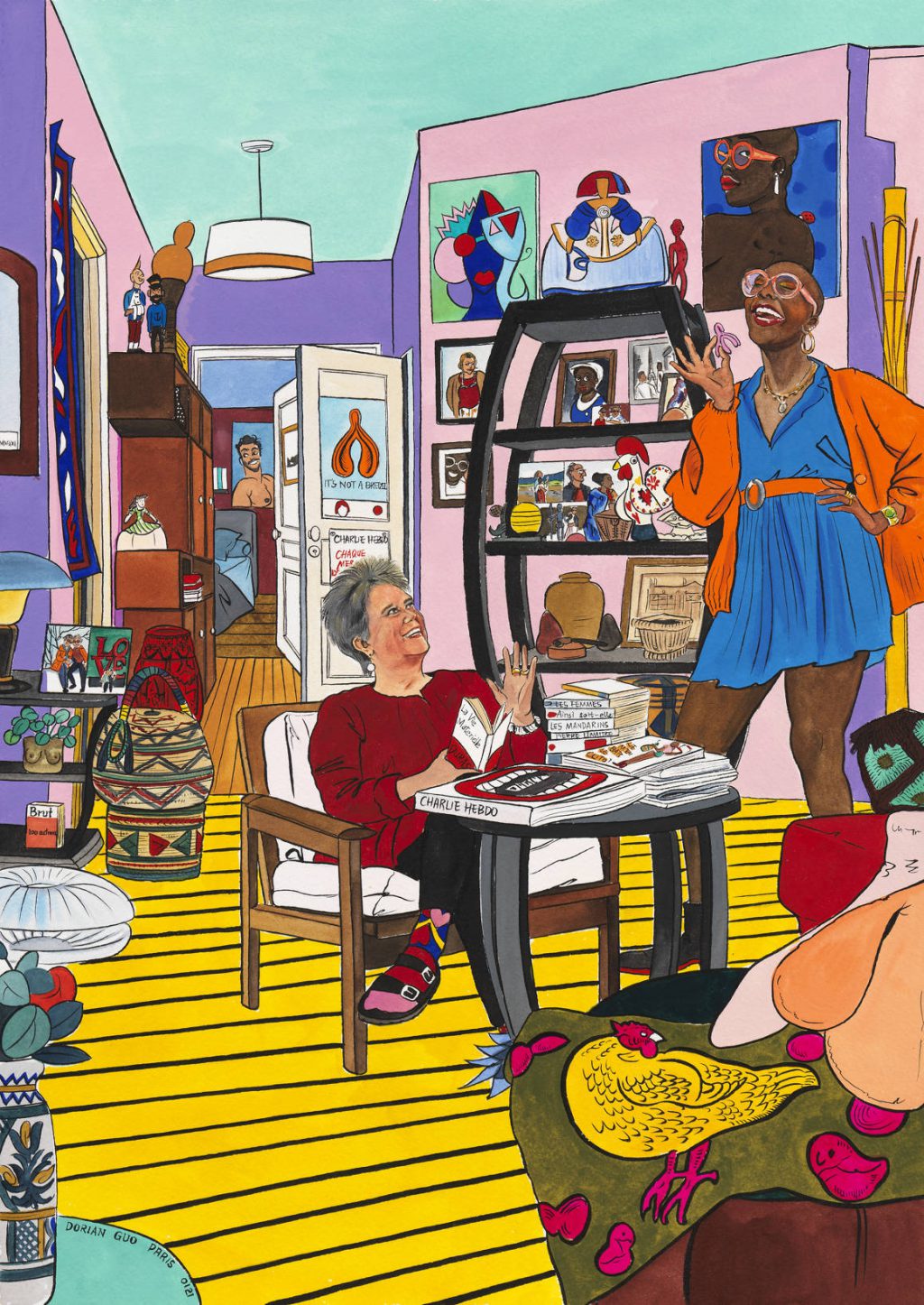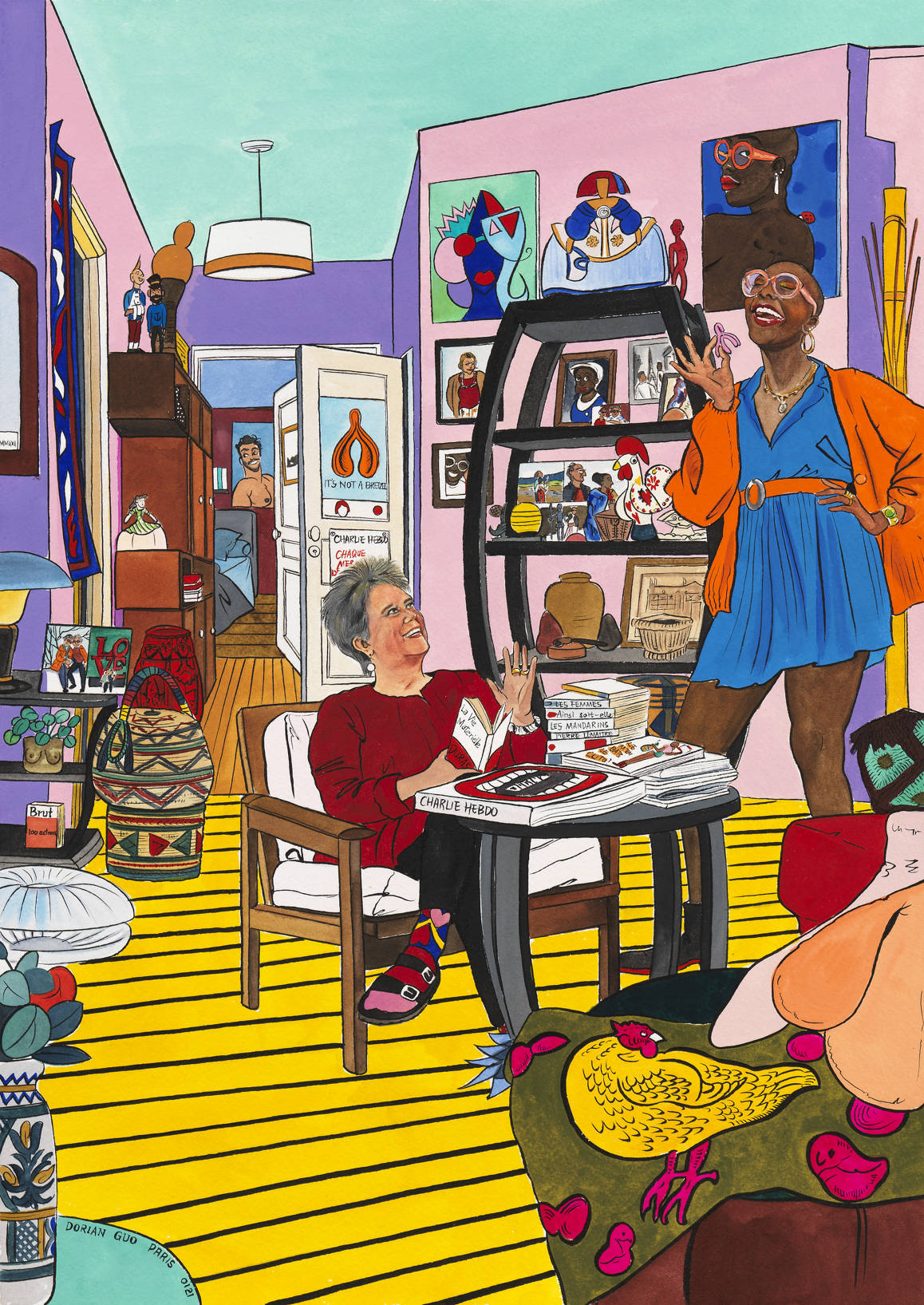 Camille Carnel et sa mère
2021
Watercolor and India ink on paper
42 × 30 cm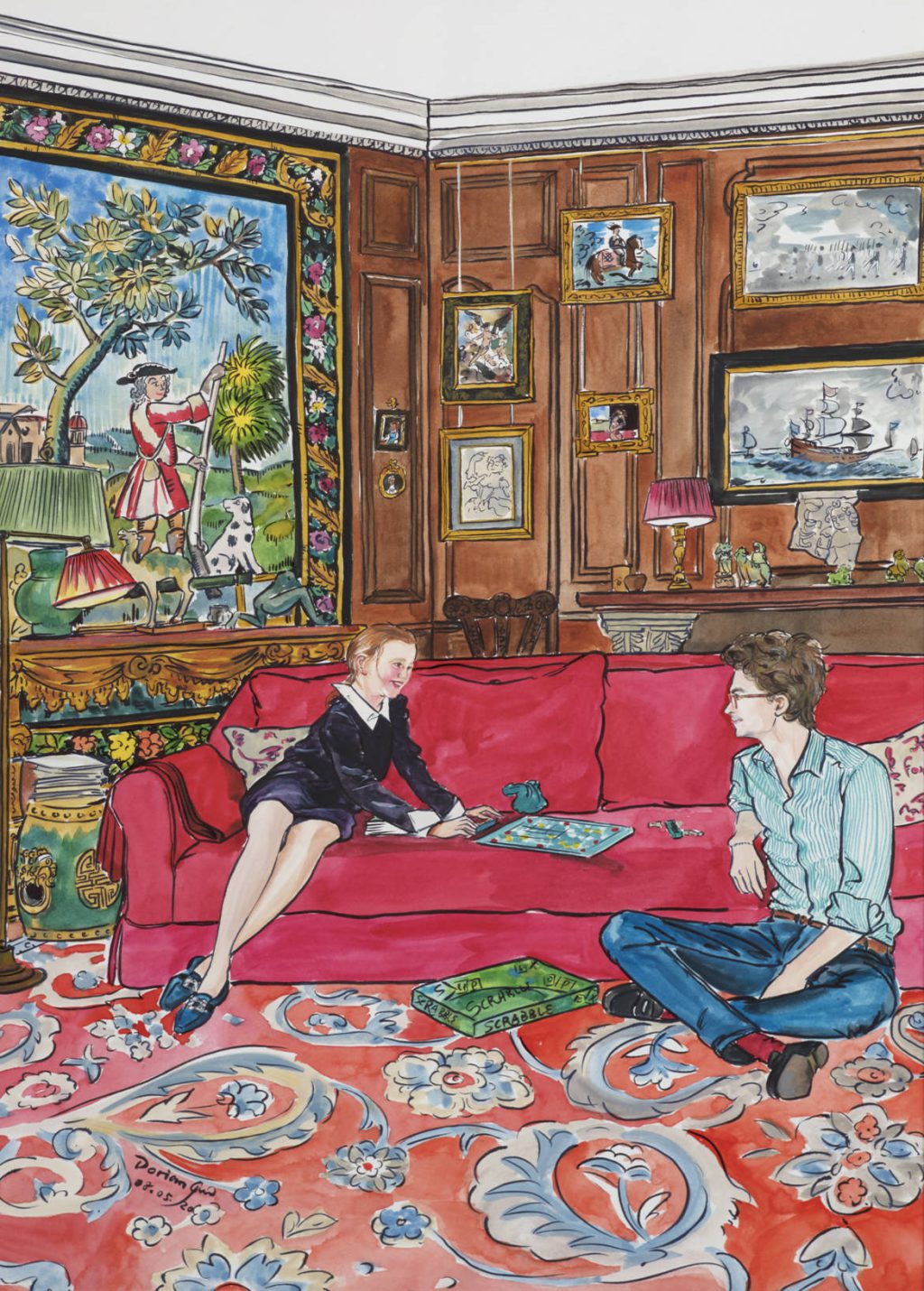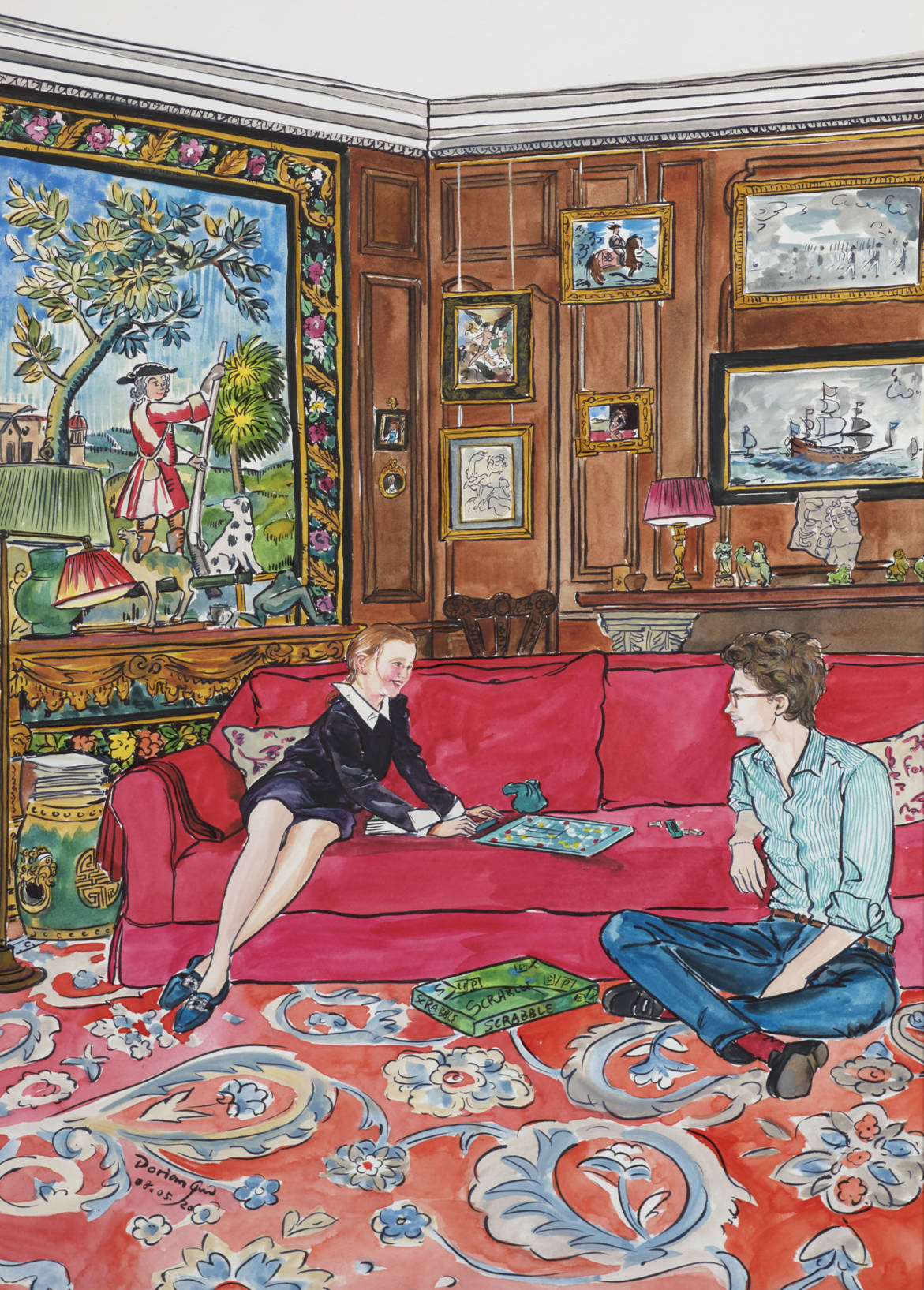 Enfants Renard
2020
Watercolor and India ink on paper
42 × 30 cm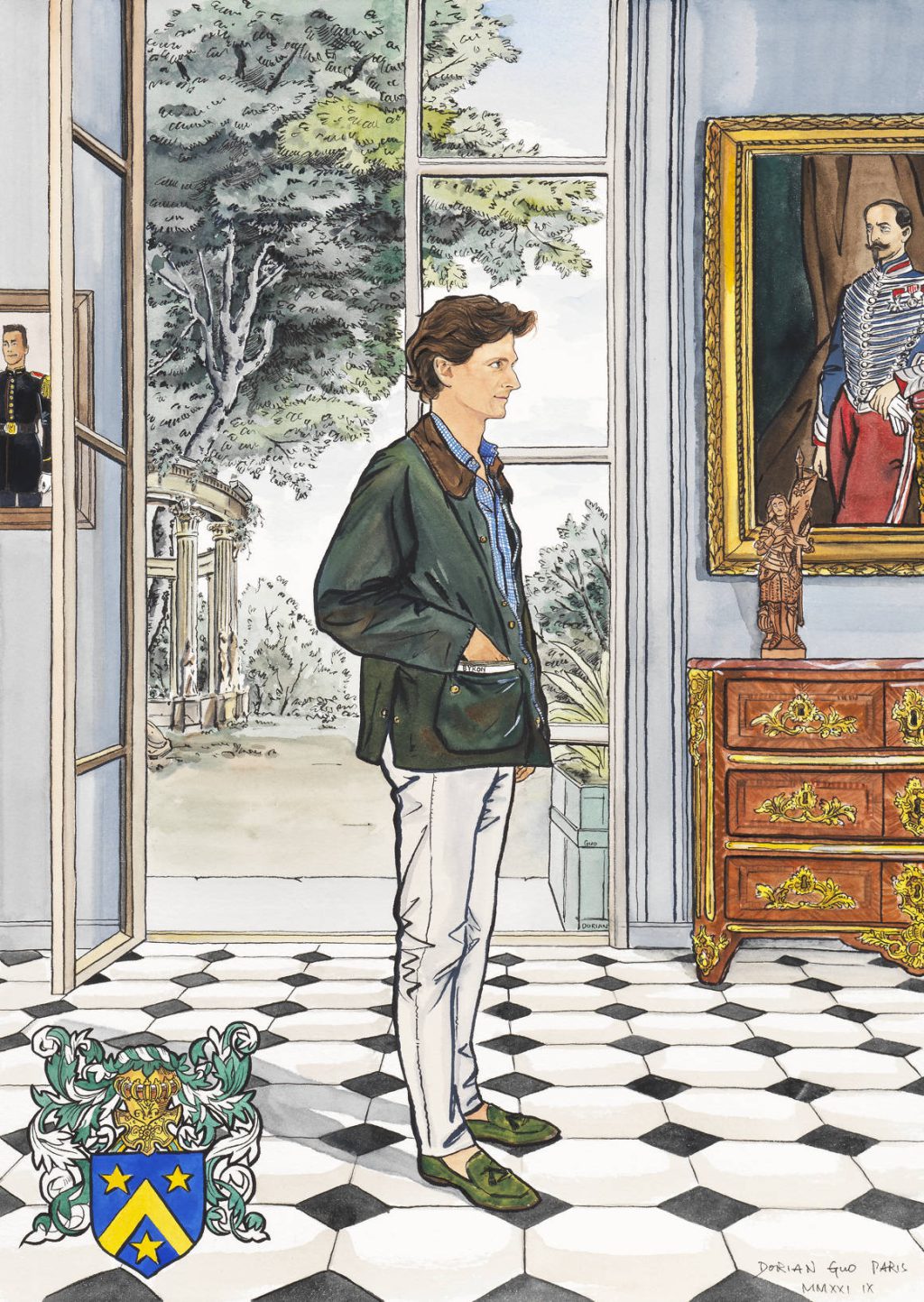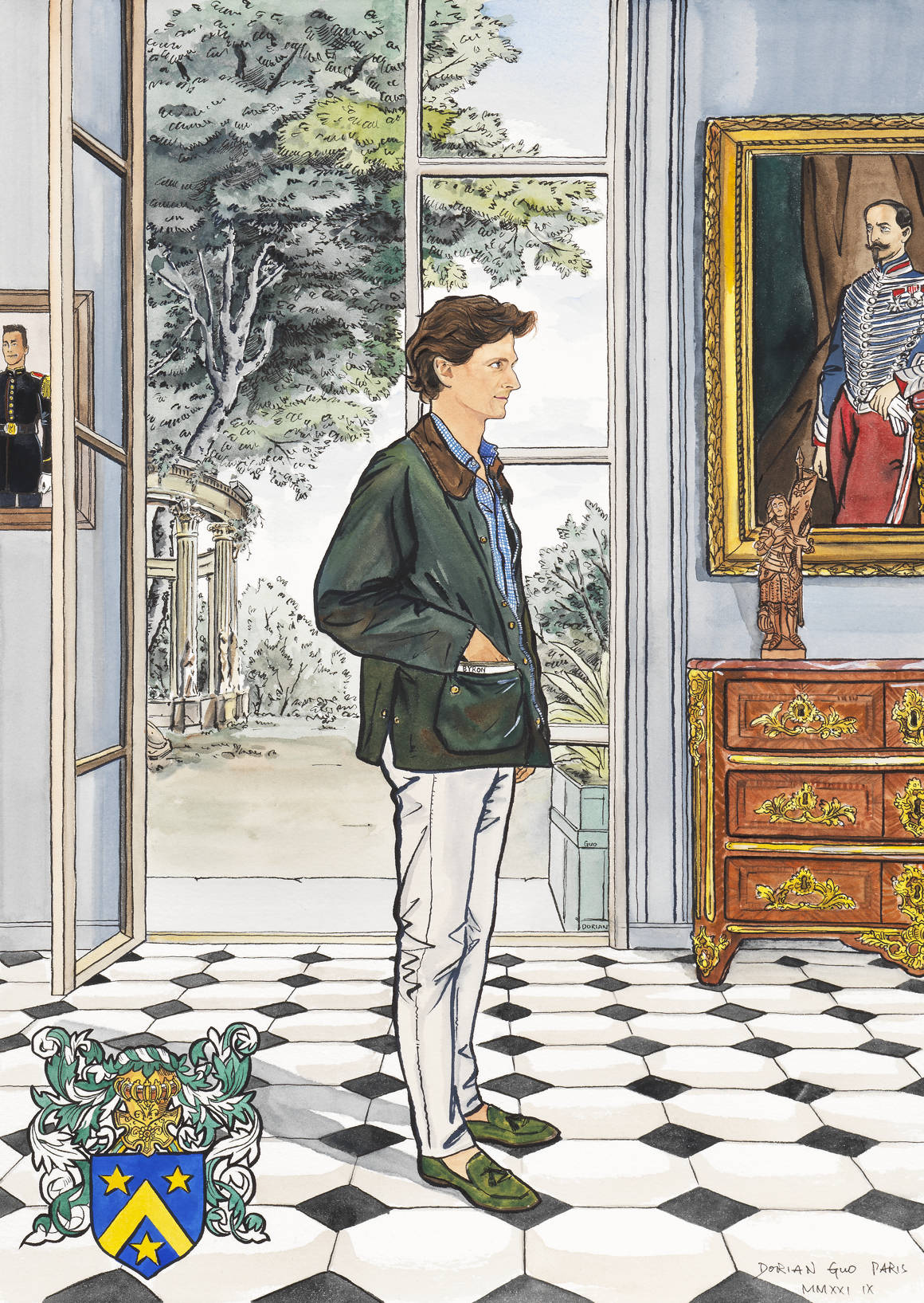 François
2021
Watercolor and India ink on paper
42 × 30 cm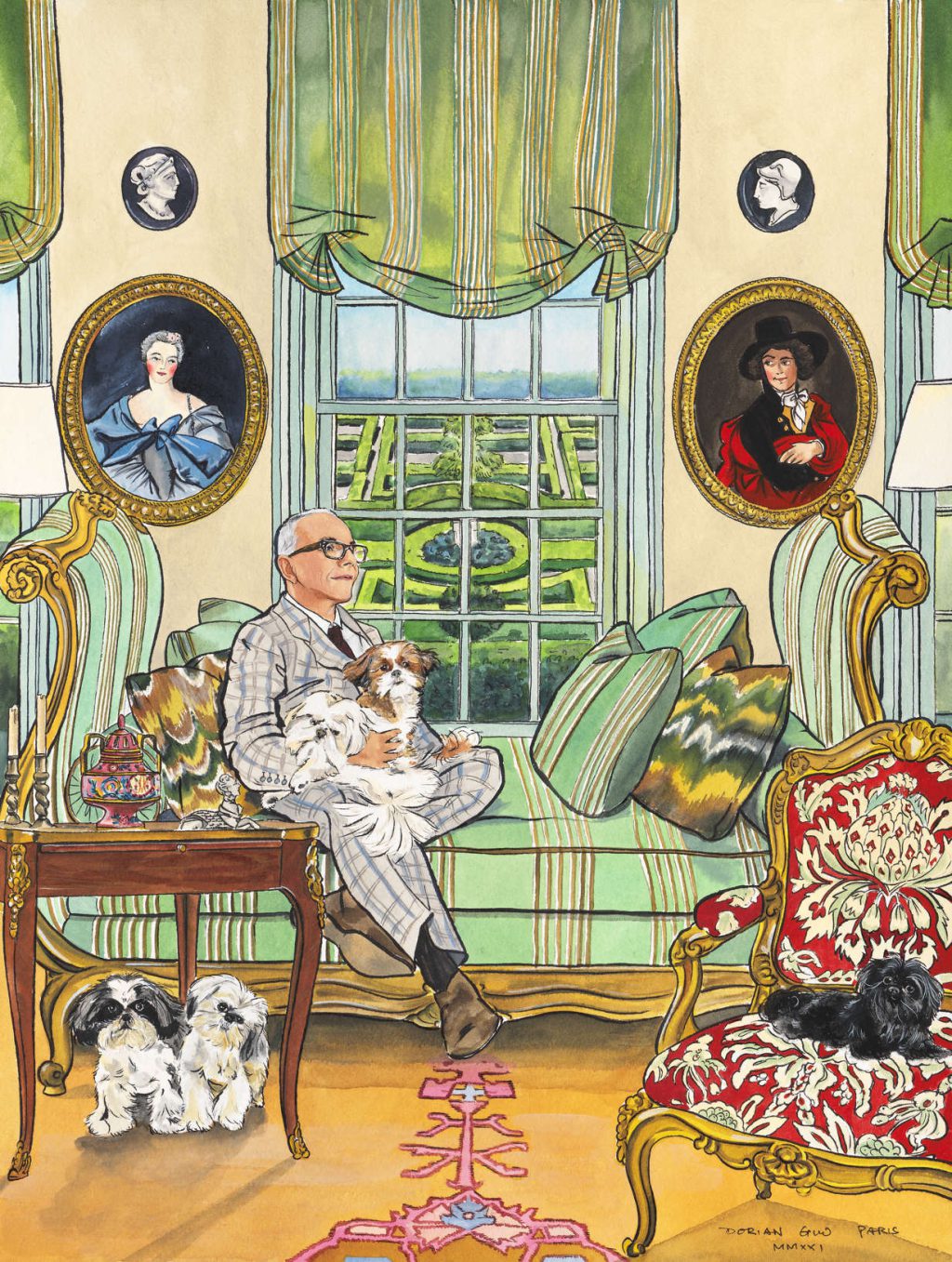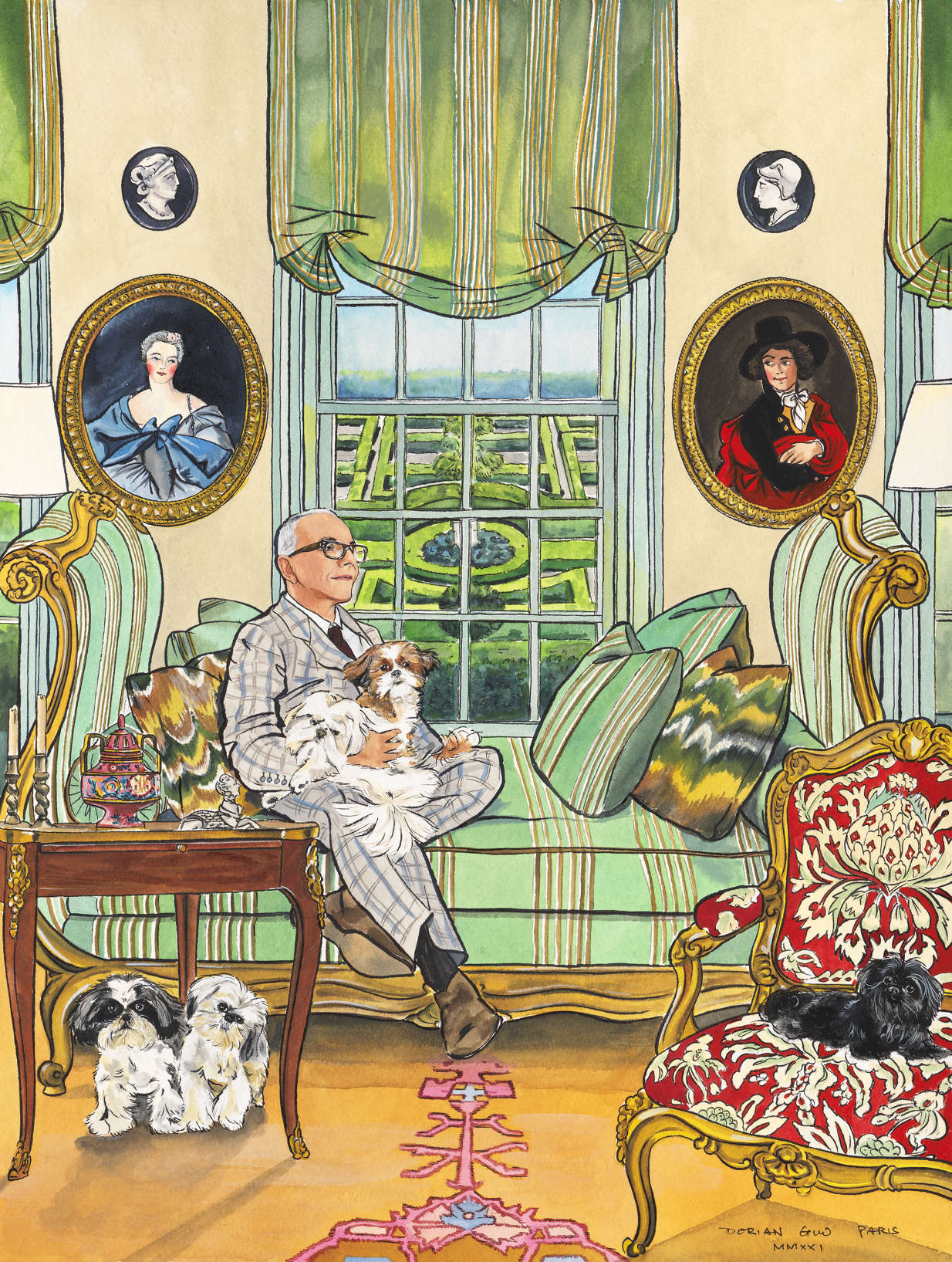 Robert Couturier
2021
Watercolor and India ink on paper
41 × 31 cm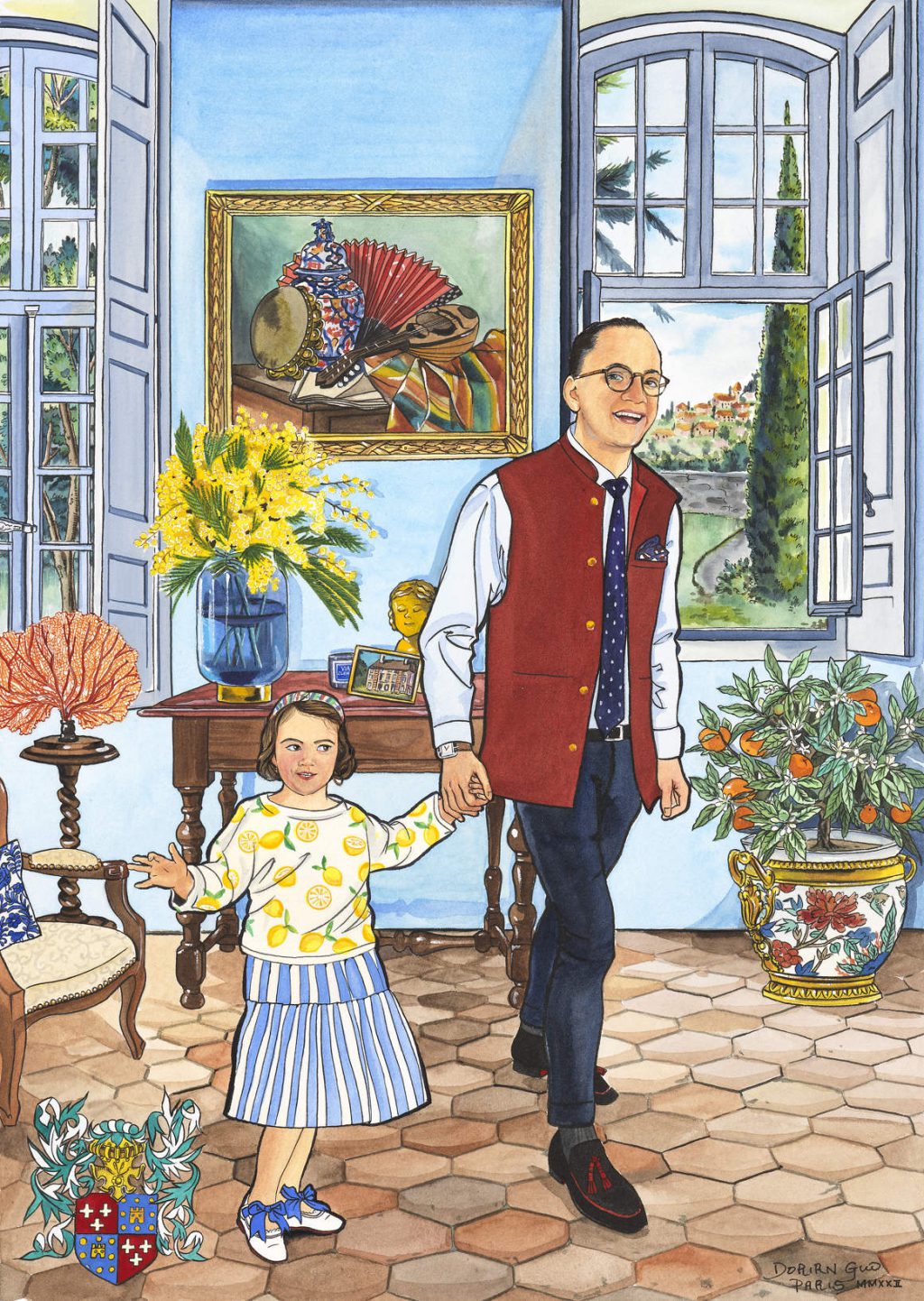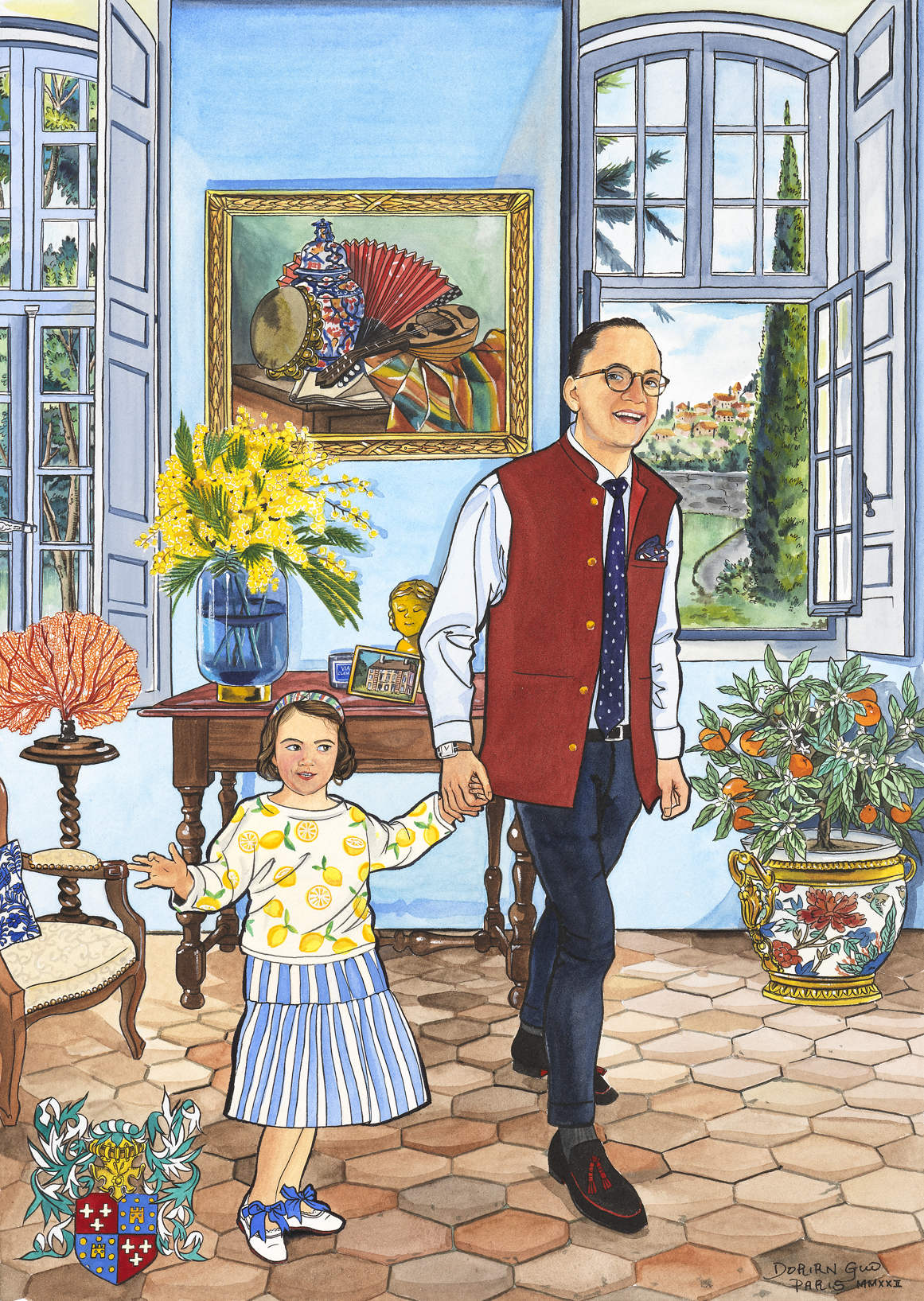 Thibault
2022
Watercolor and India ink on paper
42 × 30 cm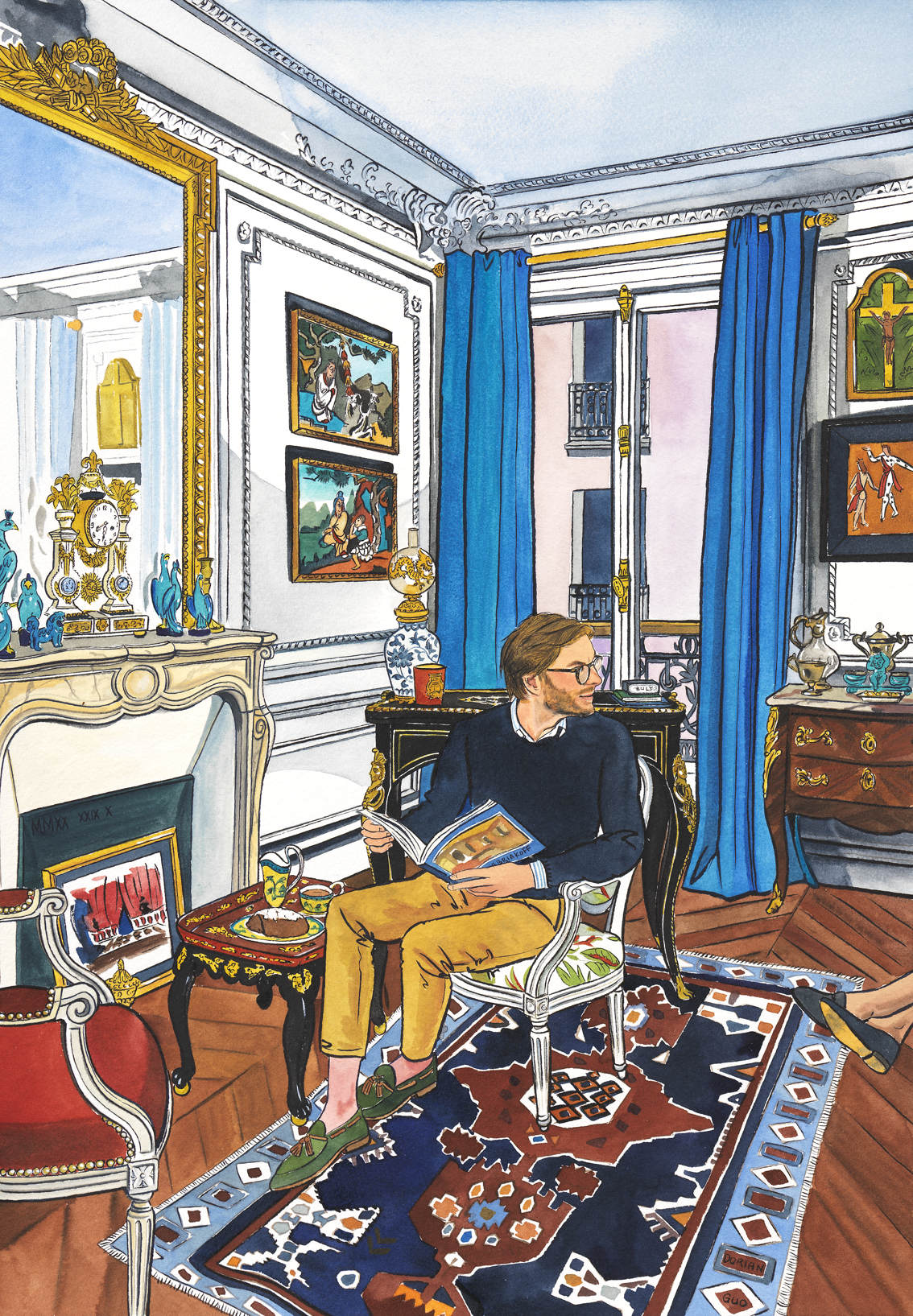 Cumunel
2020
Watercolor and India ink on paper
42 × 30 cm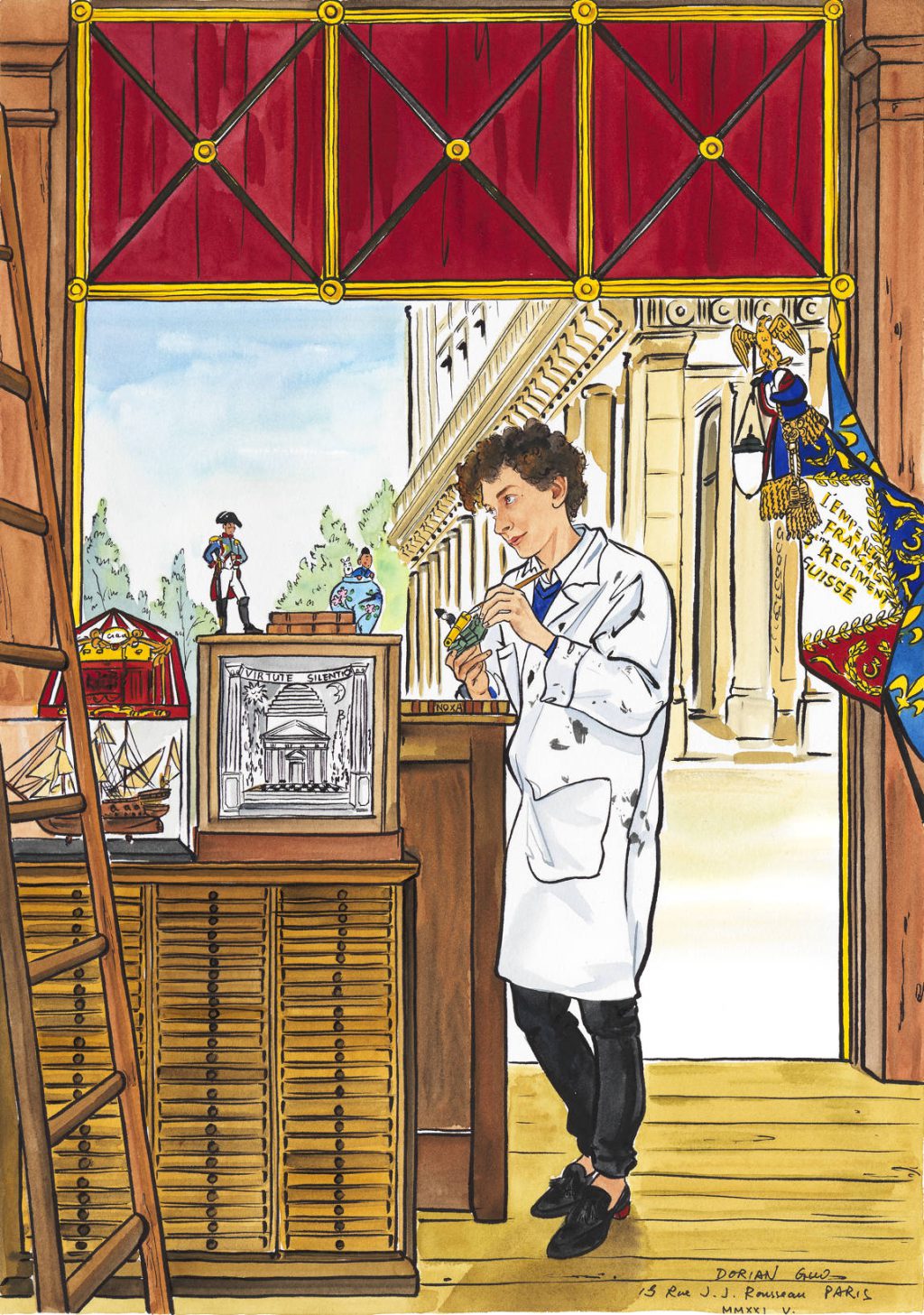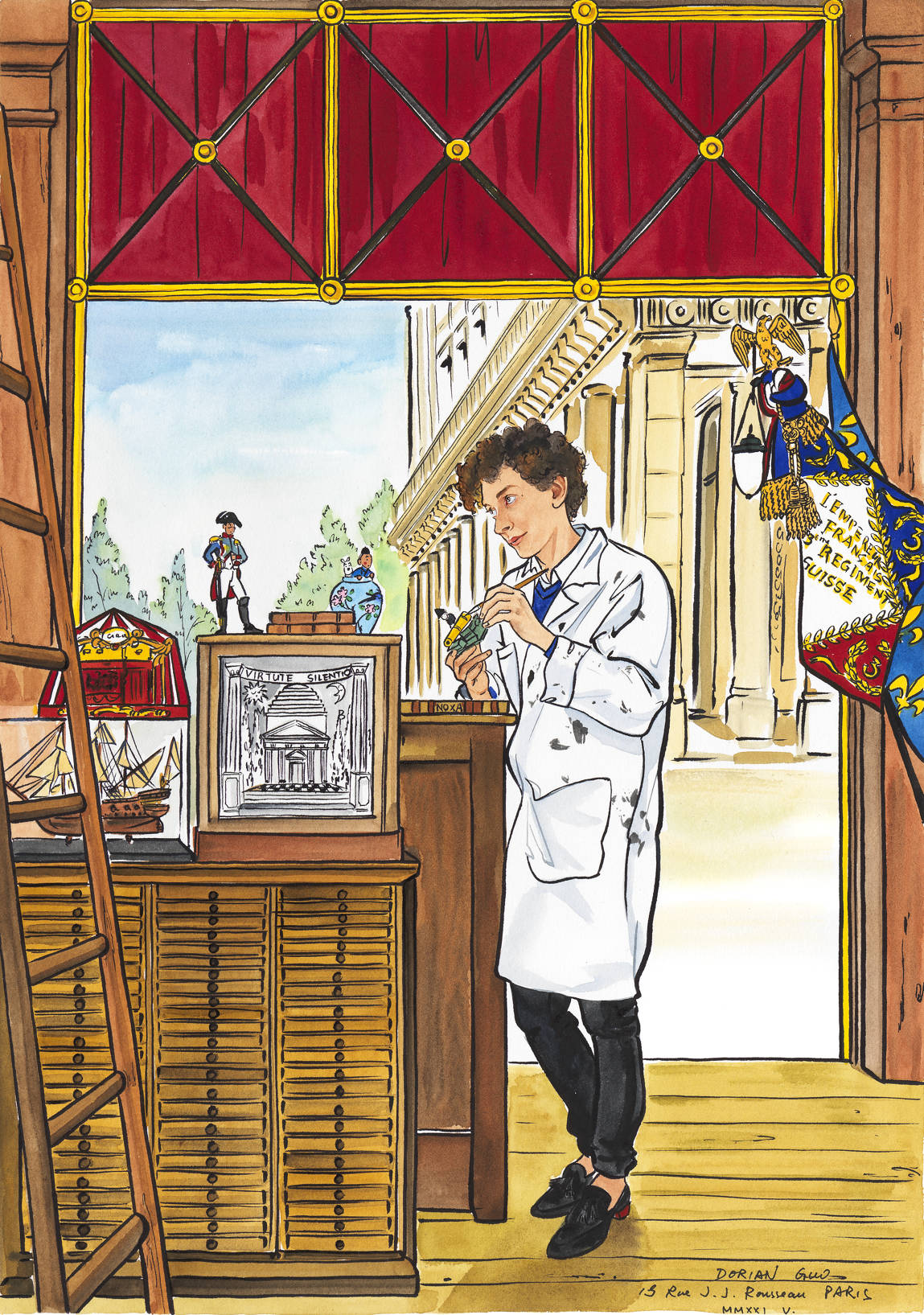 Benjamin
2021
Watercolor and India ink on paper
42 × 30 cm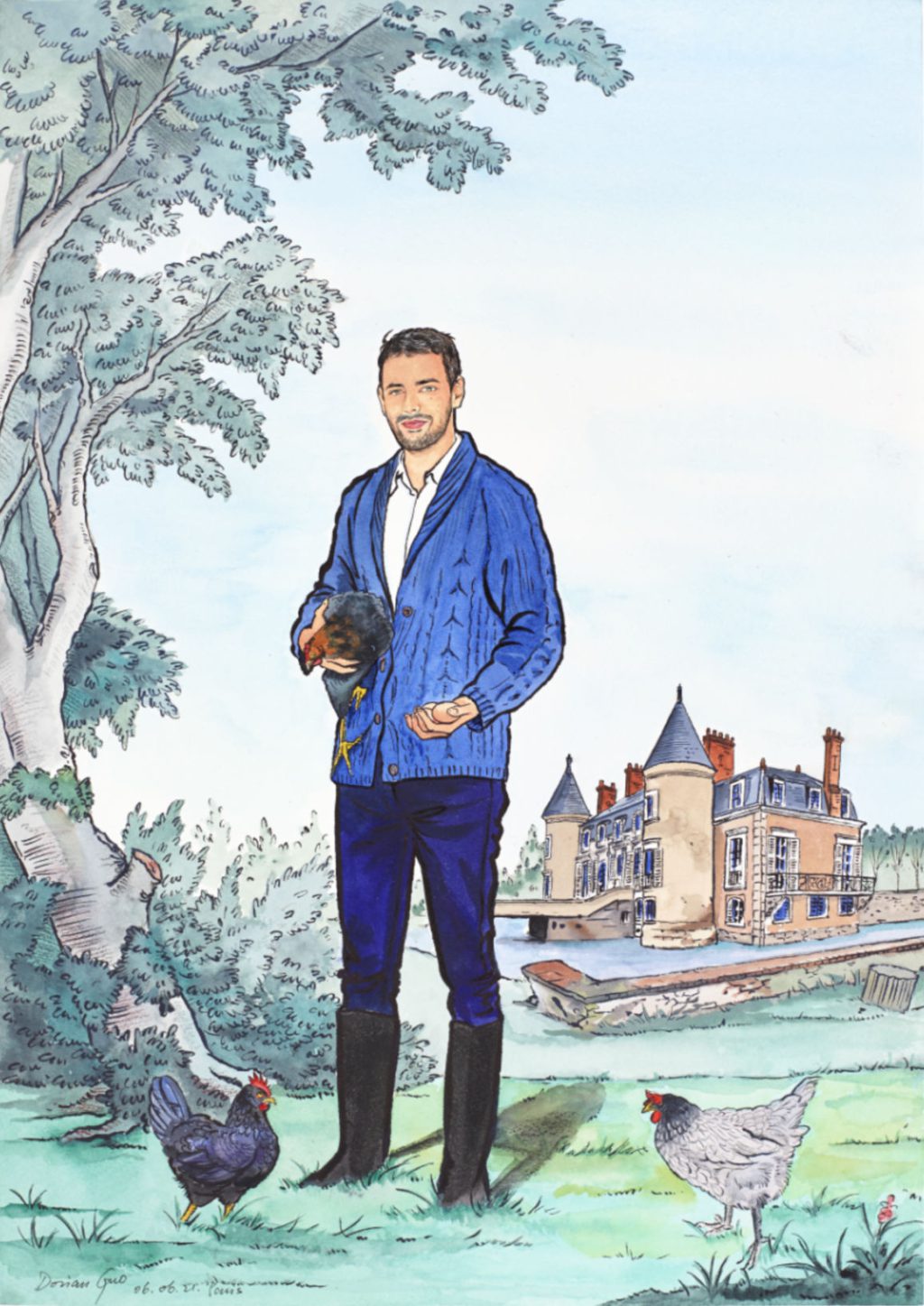 Maxime
2021
Watercolor and India ink on paper
42 × 30 cm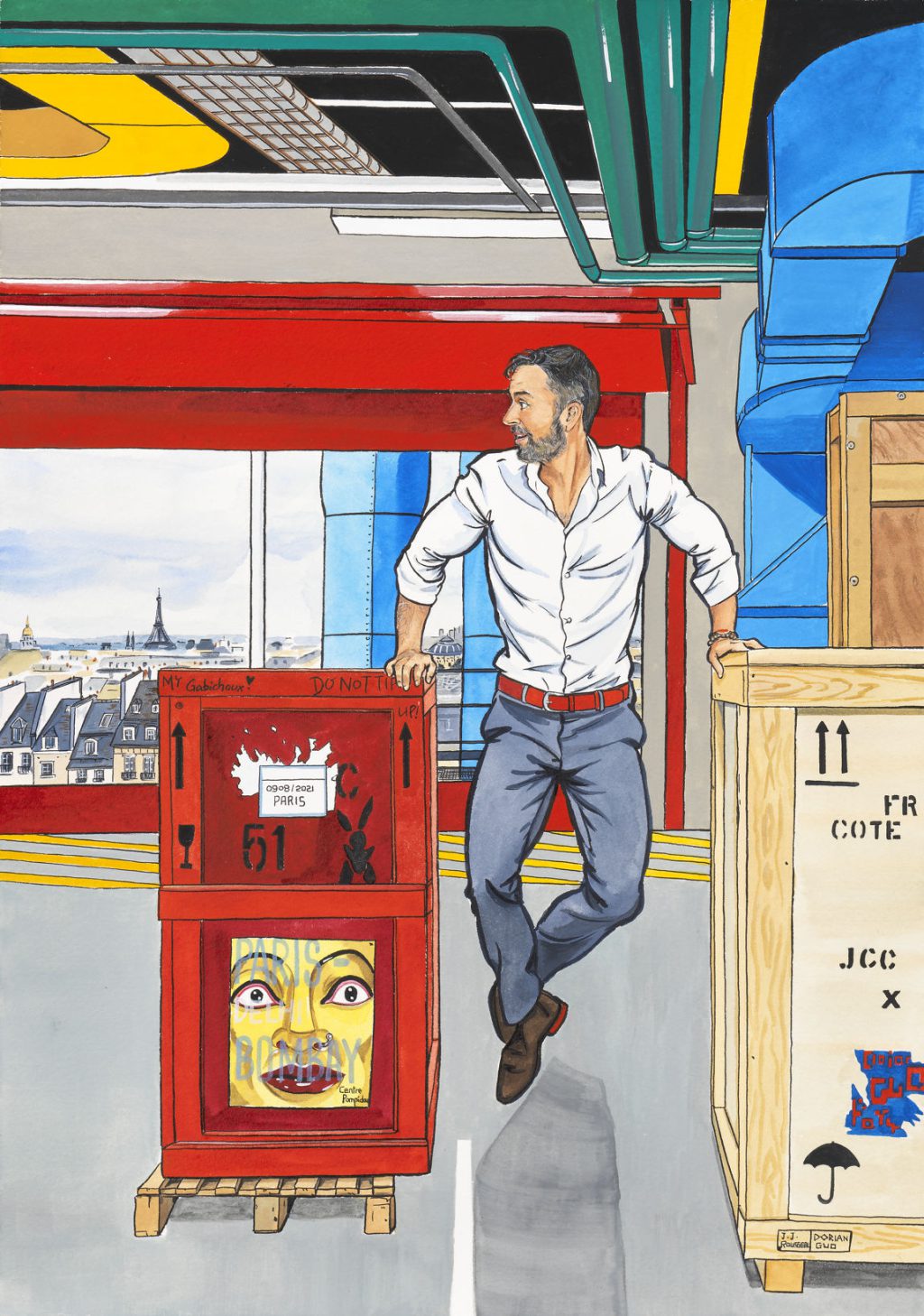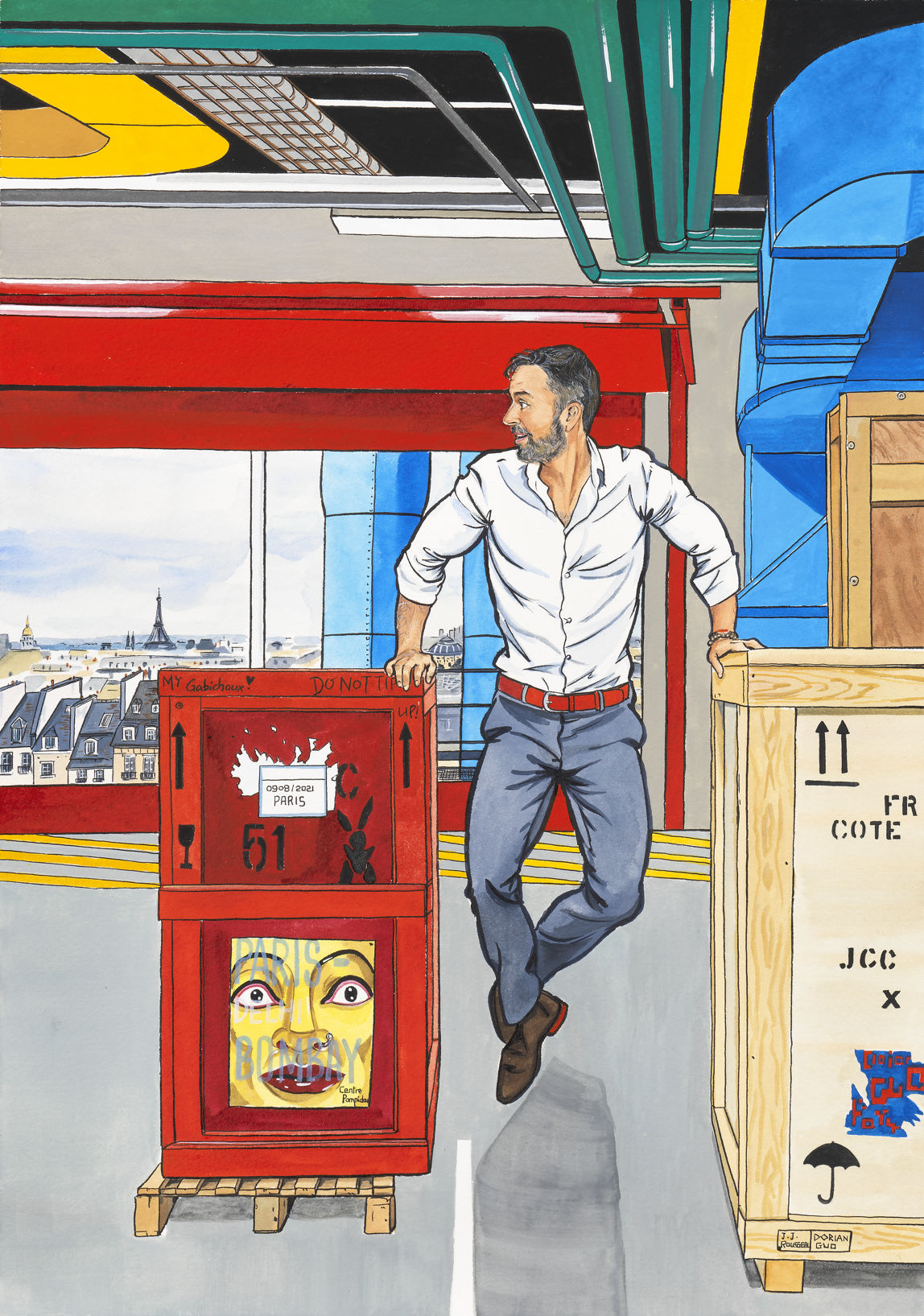 Jean Christophe
2021
Watercolor and India ink on paper
42 × 30 cm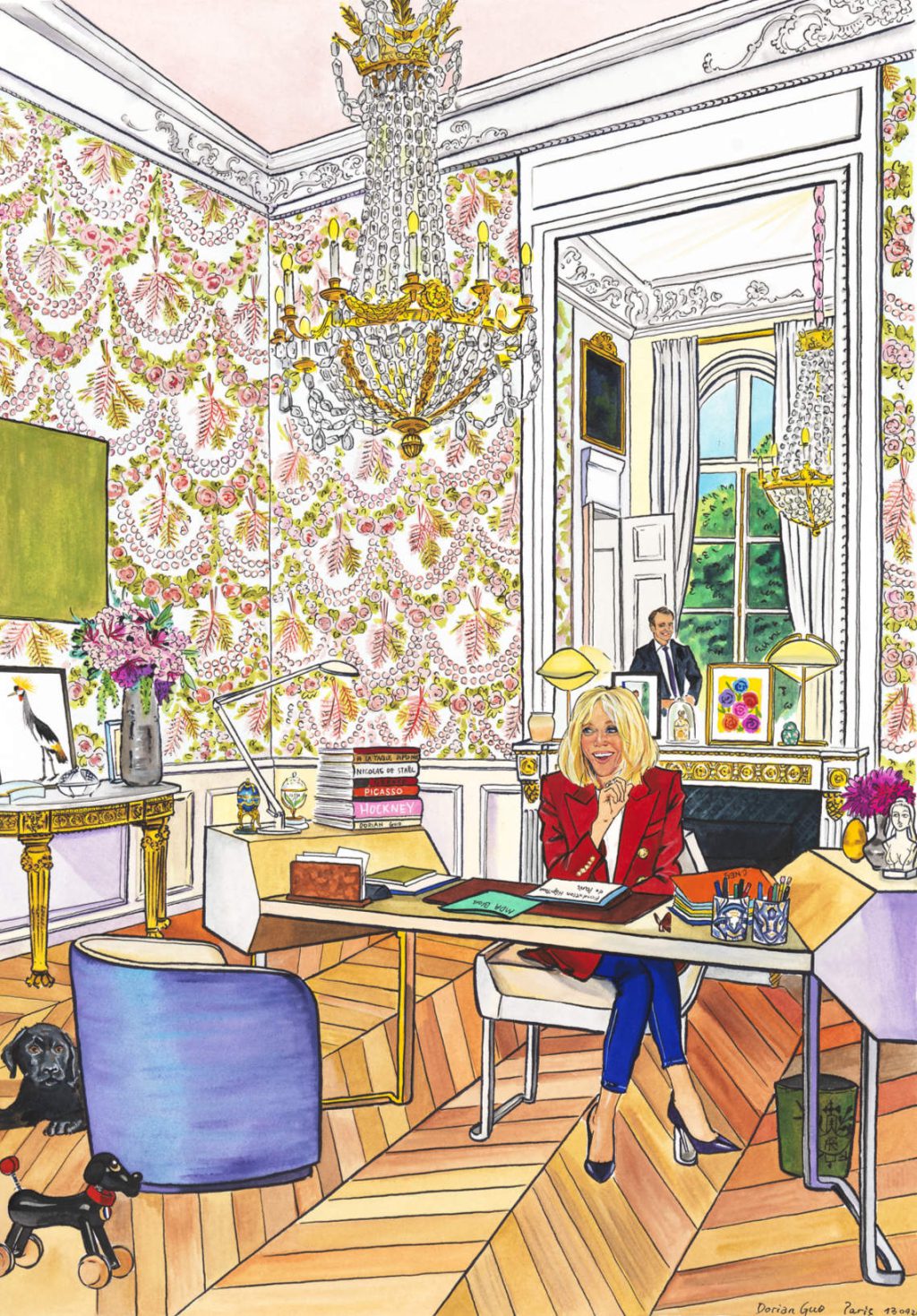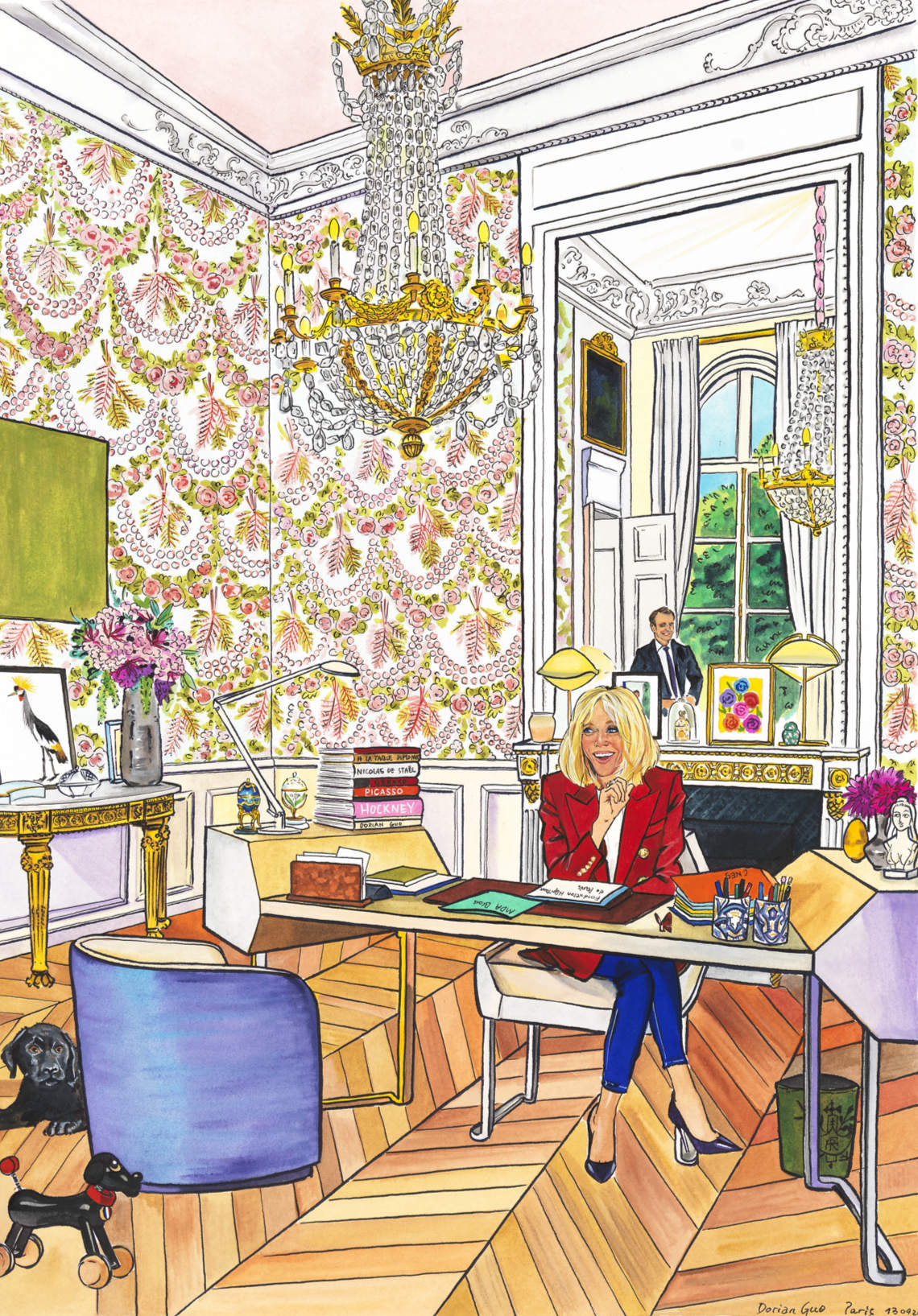 Brigitte Macron
2021
Watercolor and India ink on paper
42 × 30 cm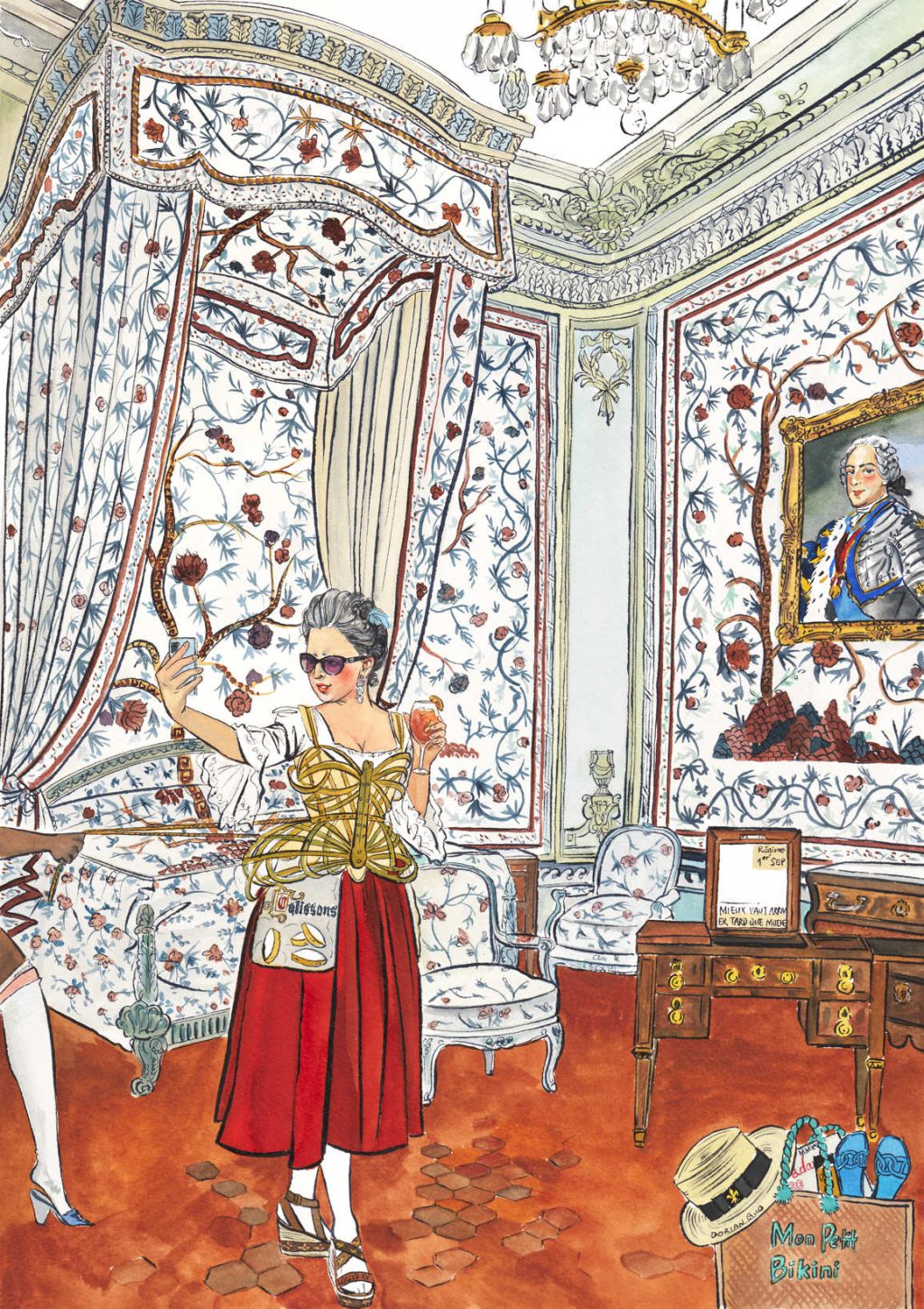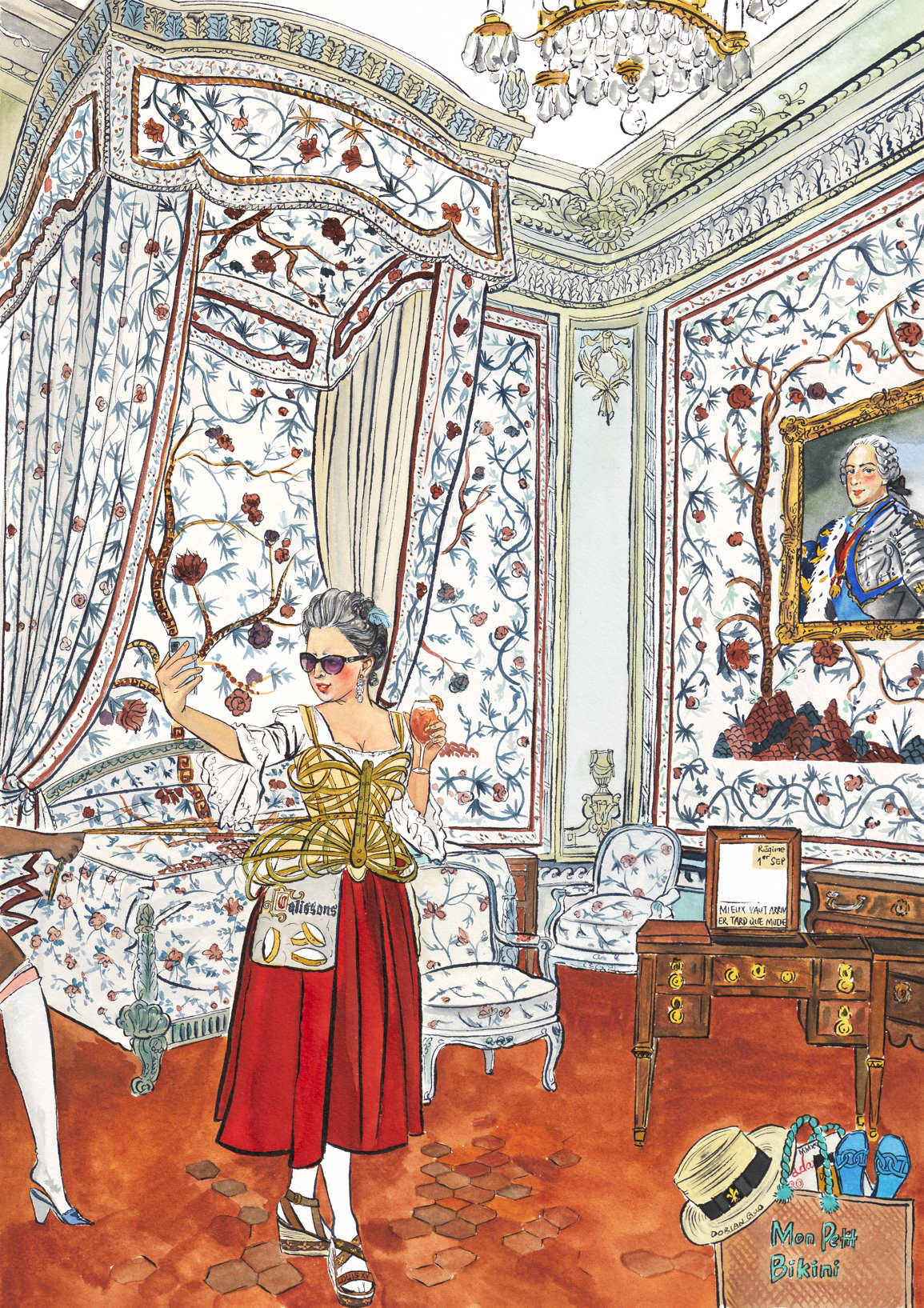 Catherine
2020
Watercolor and India ink on paper
42 × 30 cm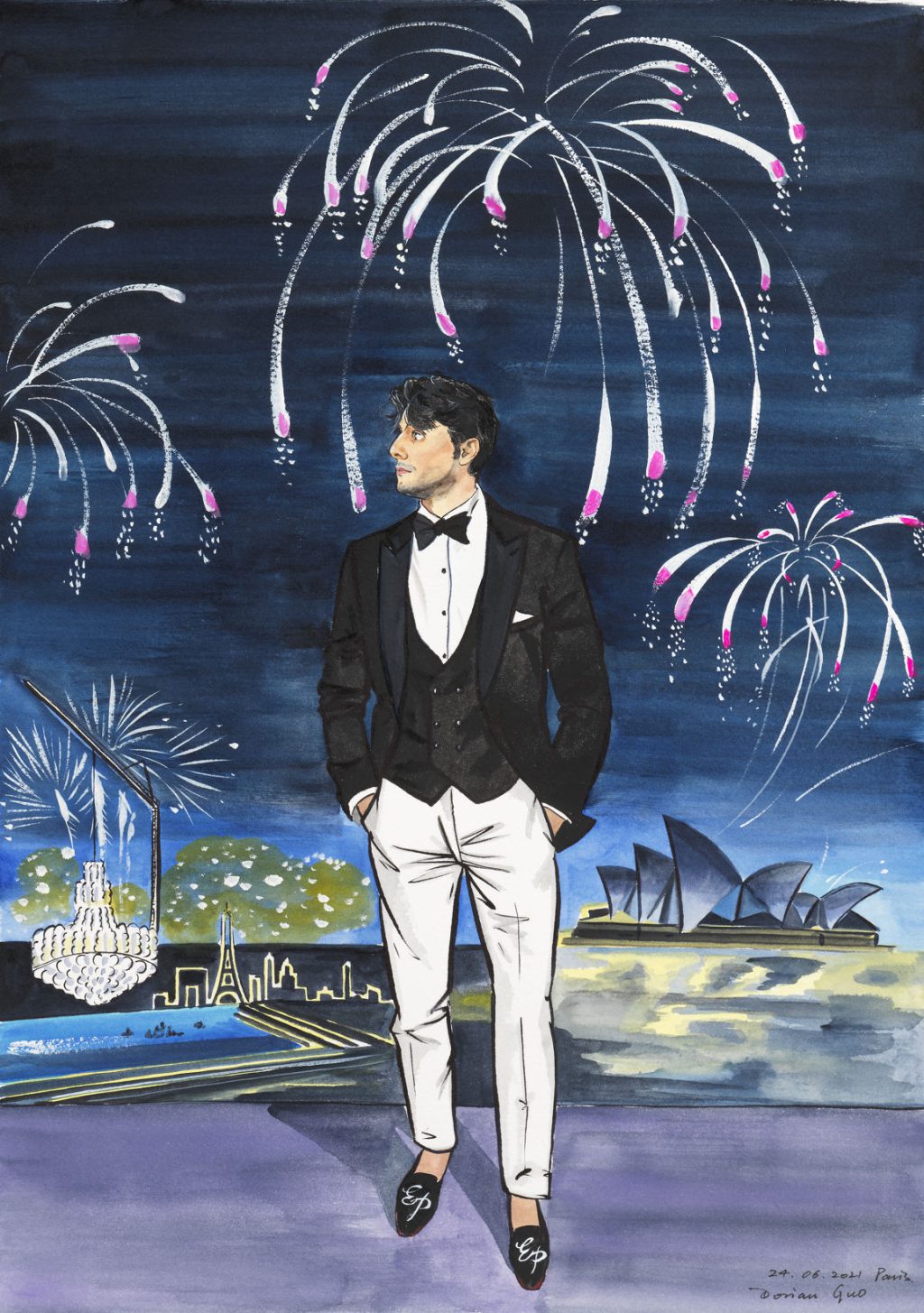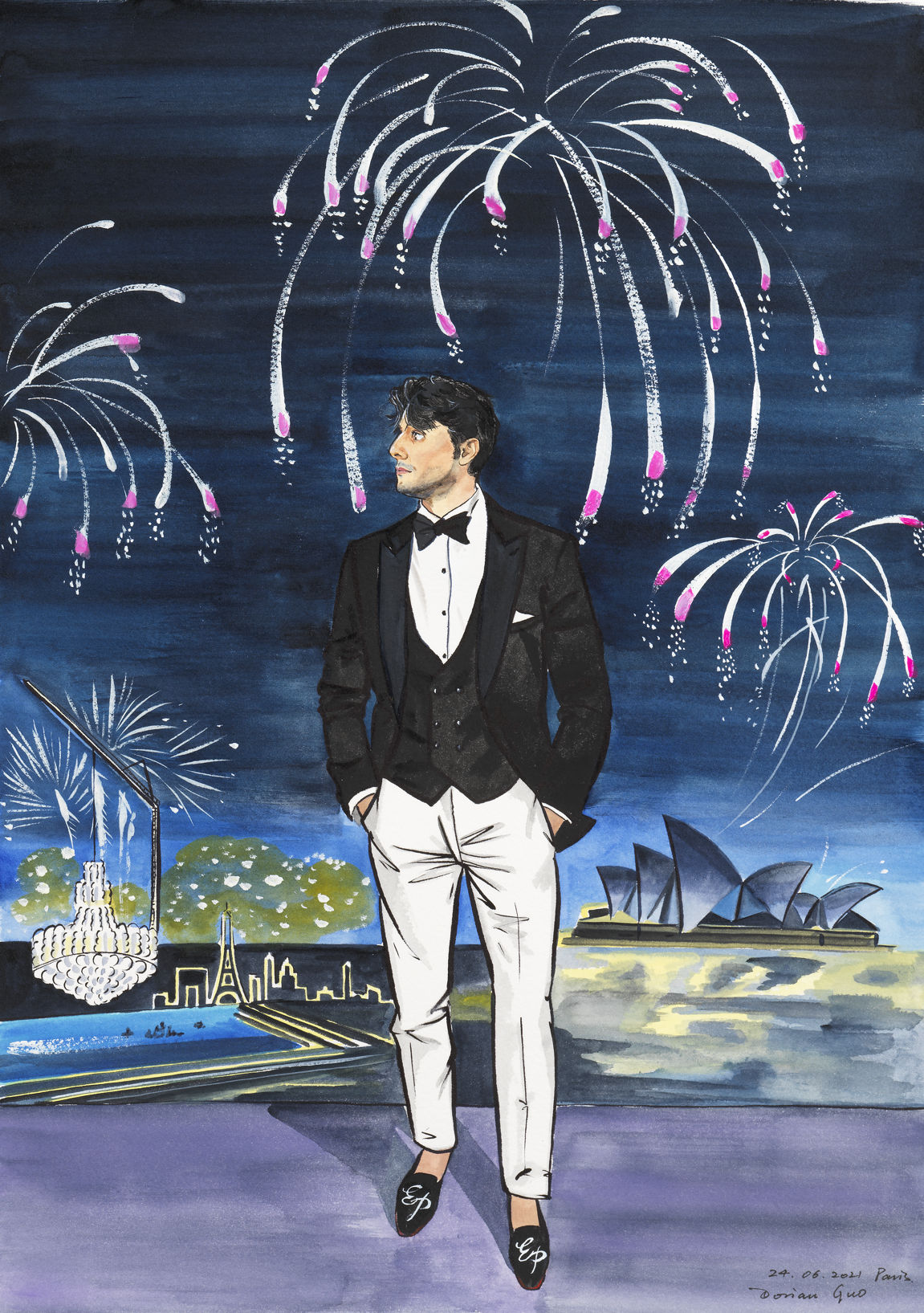 Emilio
2021
Watercolor and India ink on paper
42 × 30 cm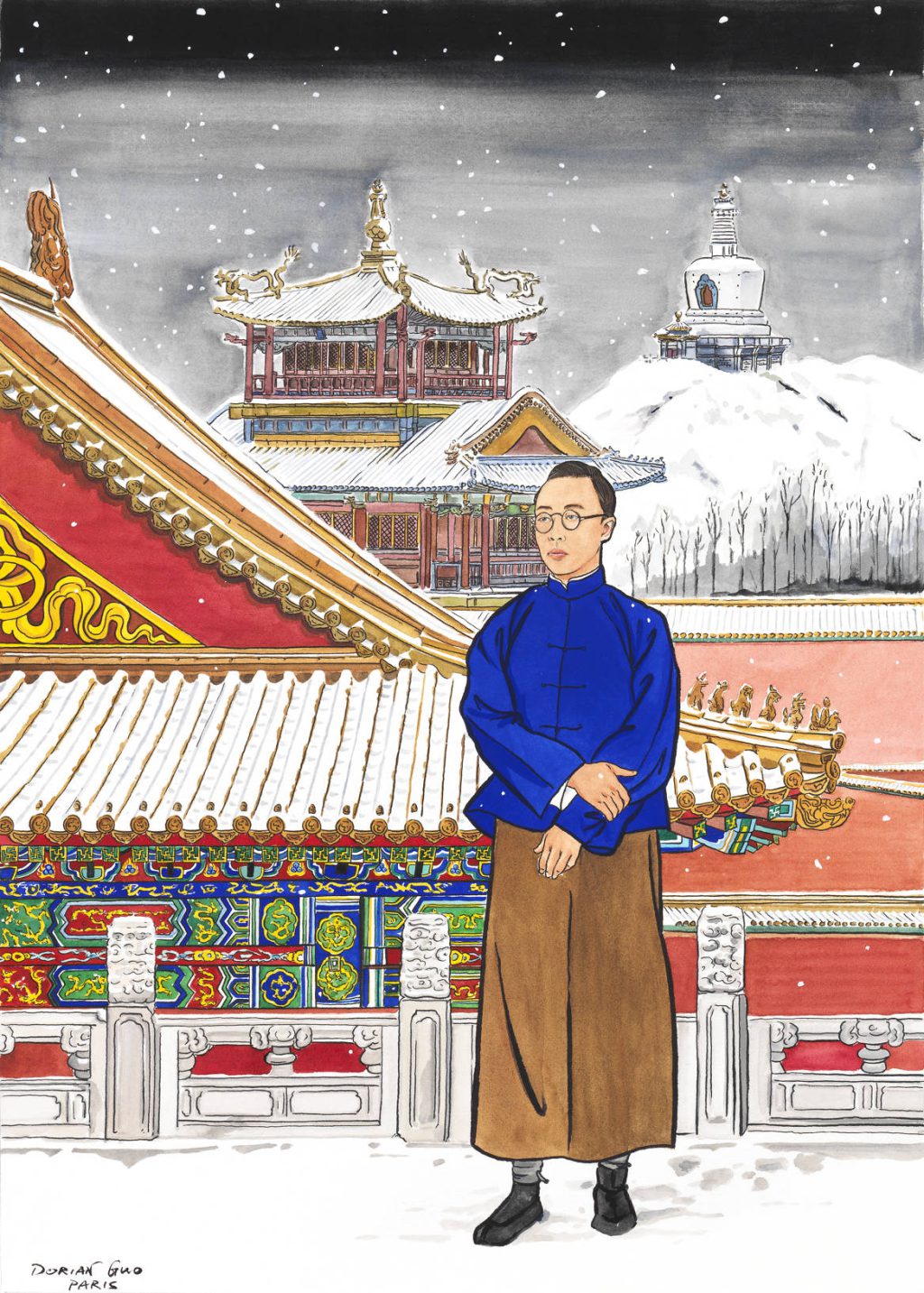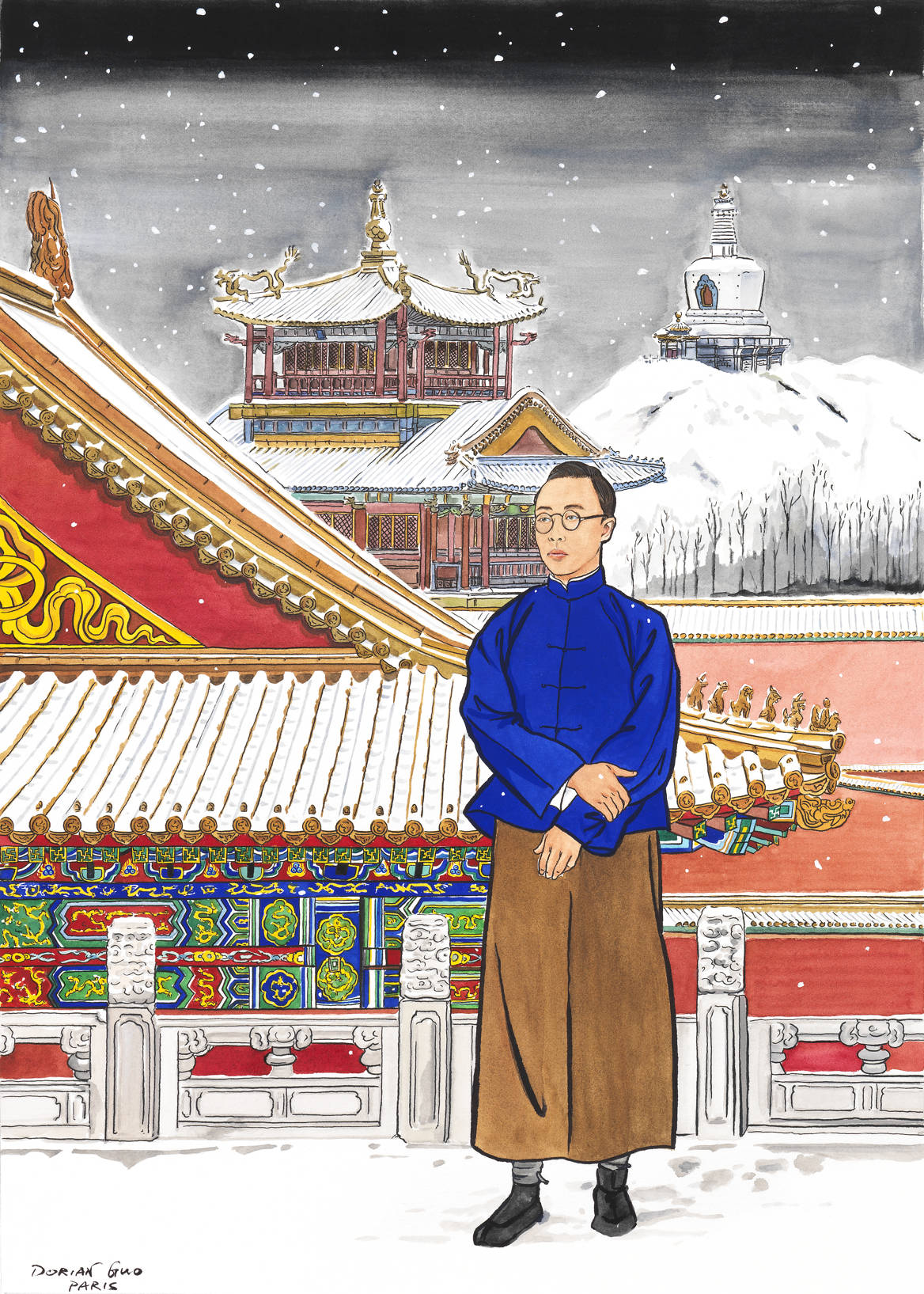 Puyi
2021
Watercolor and India ink on paper
42 × 30 cm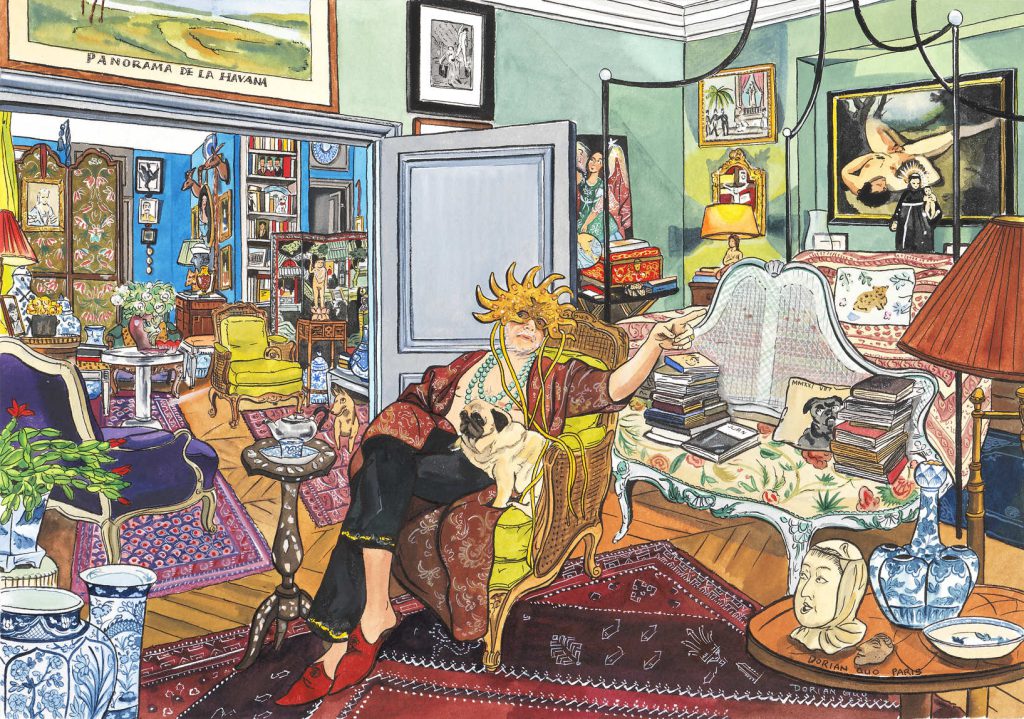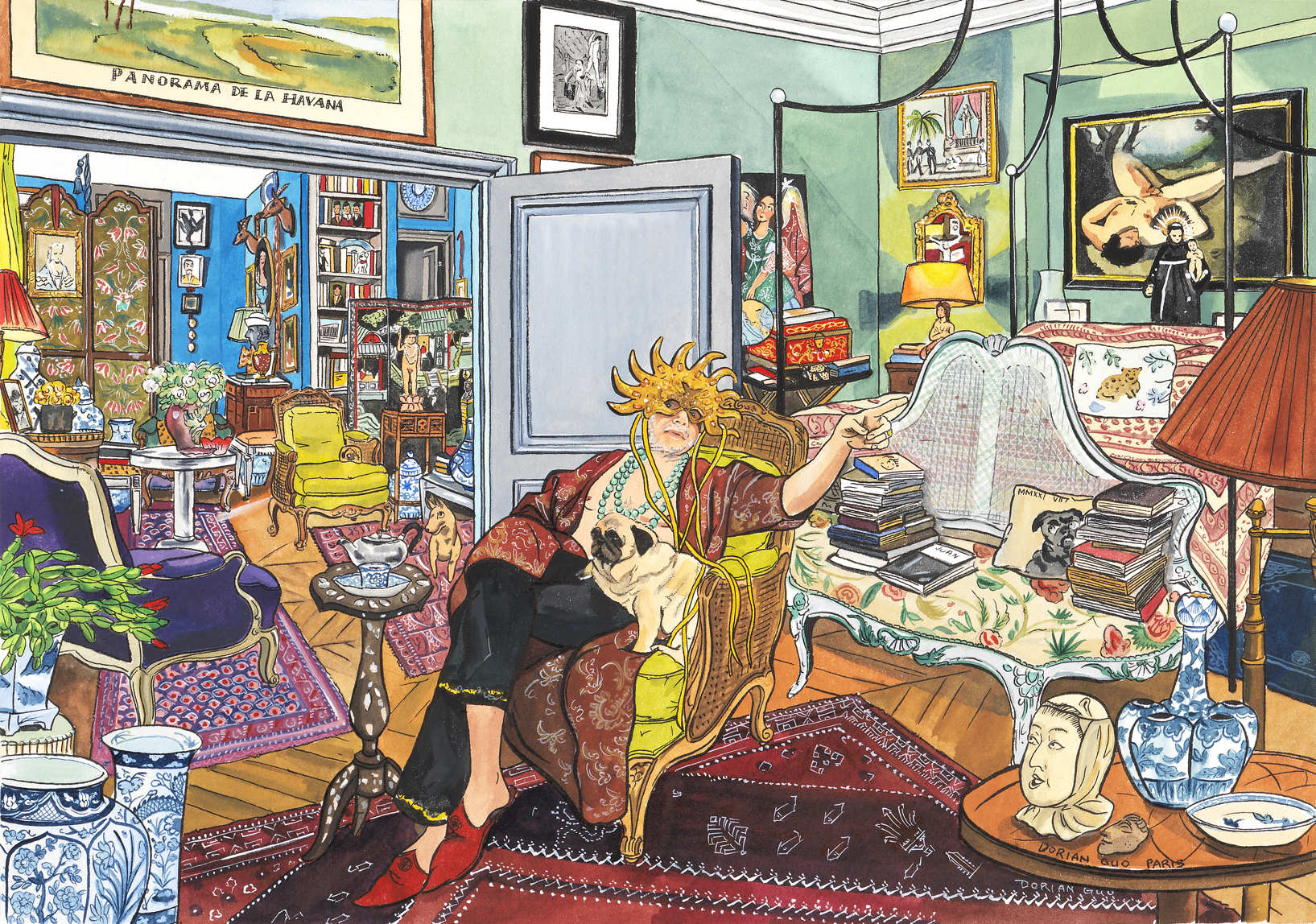 Juan
2021
Watercolor and India ink on paper
23 × 32 cm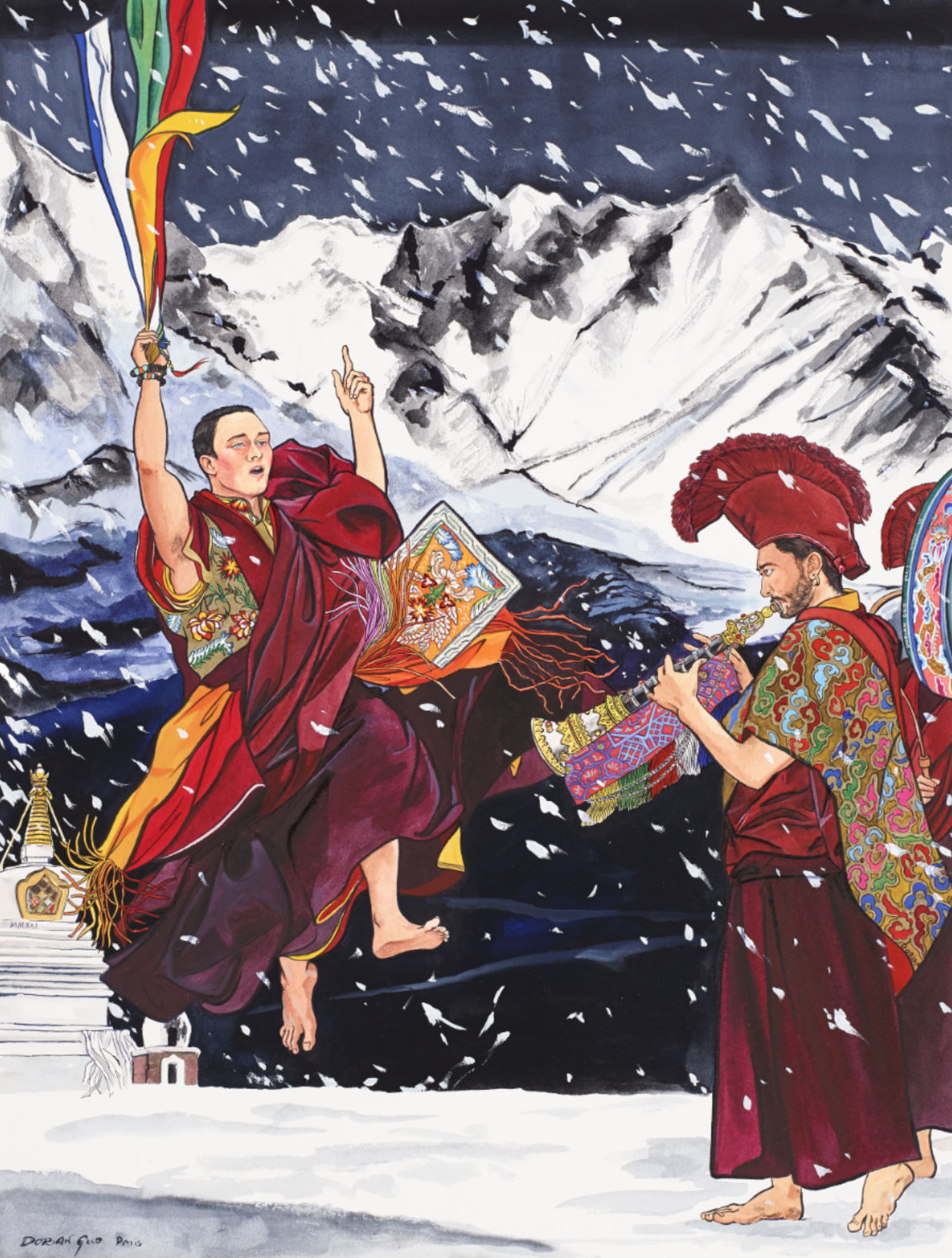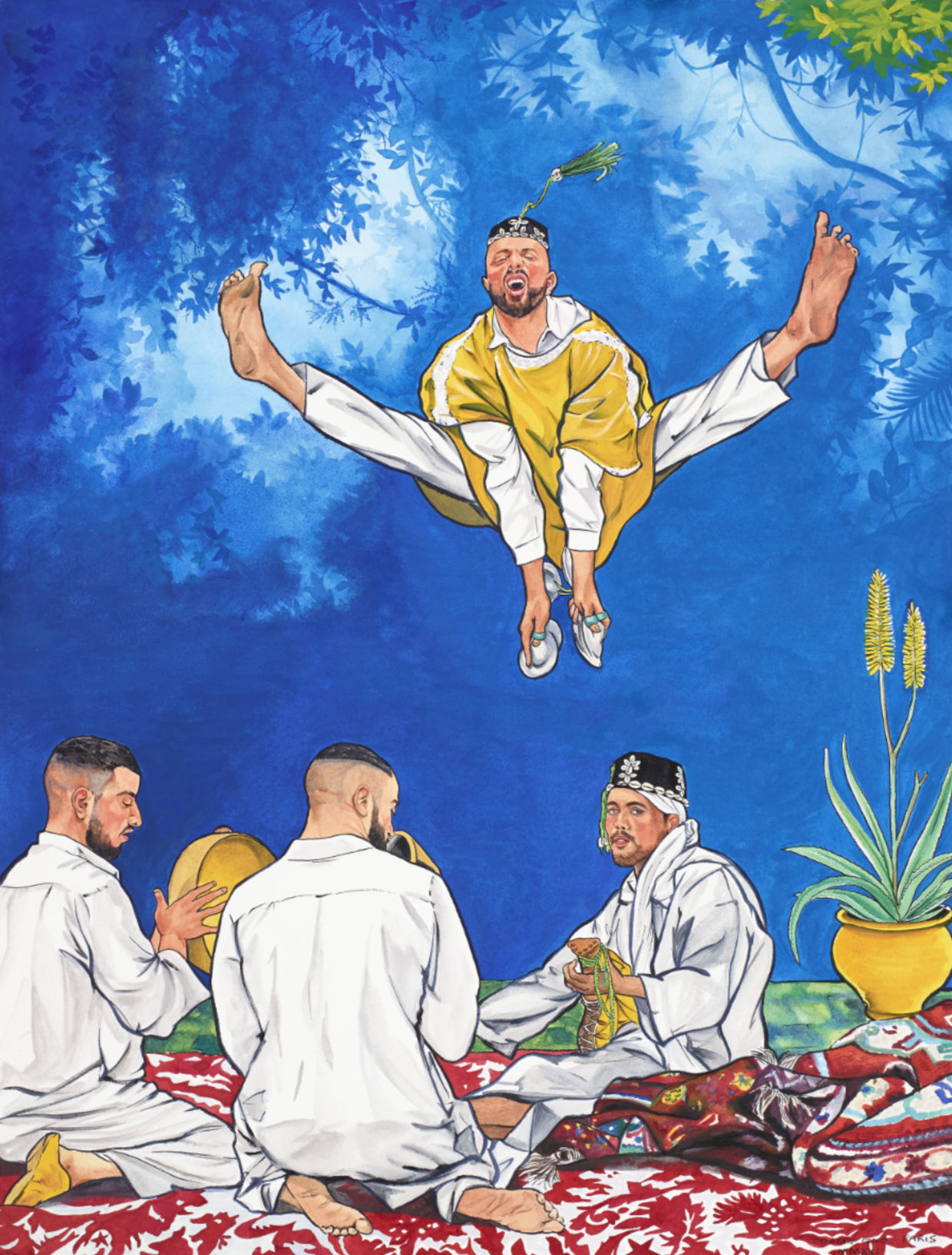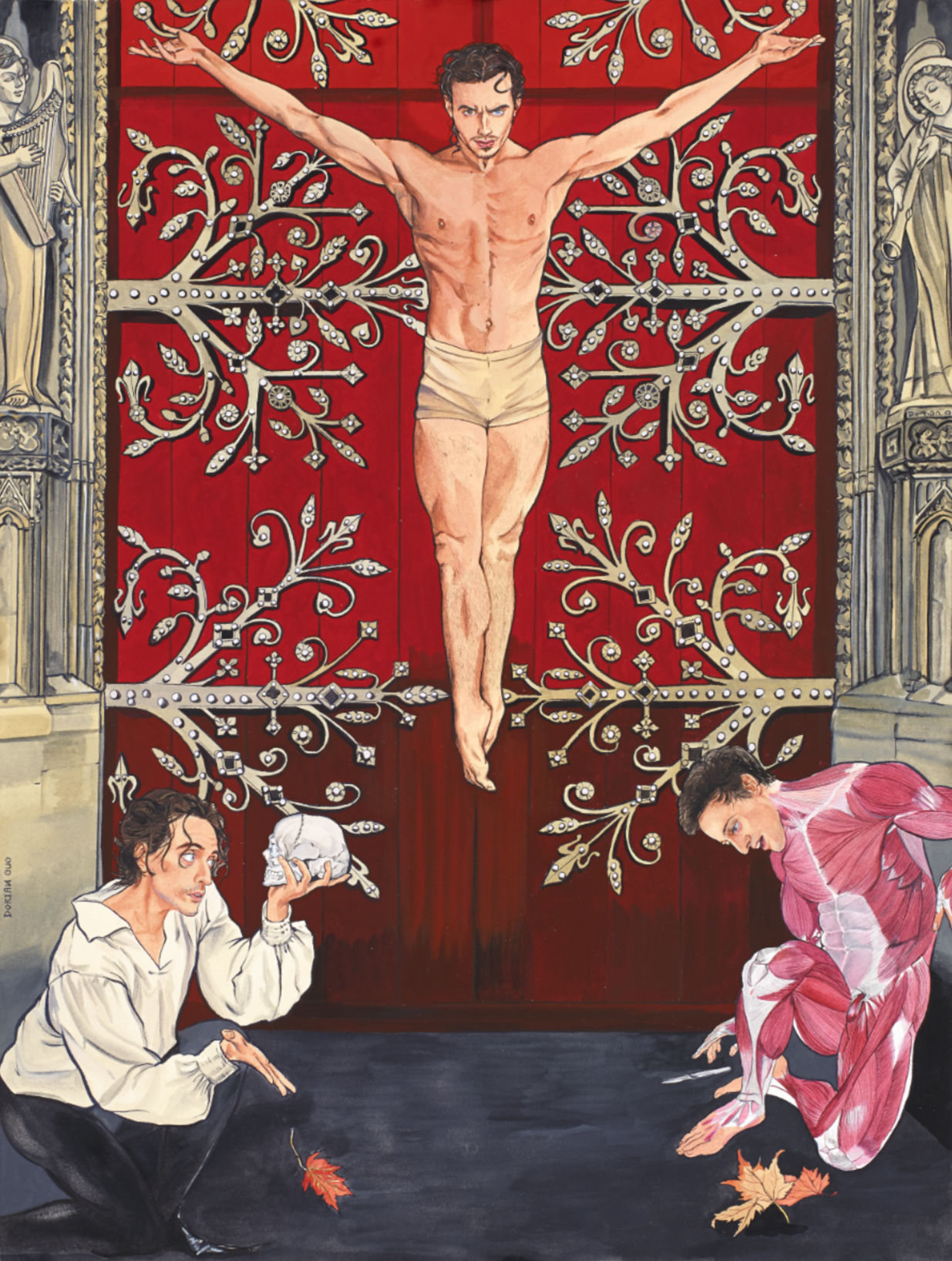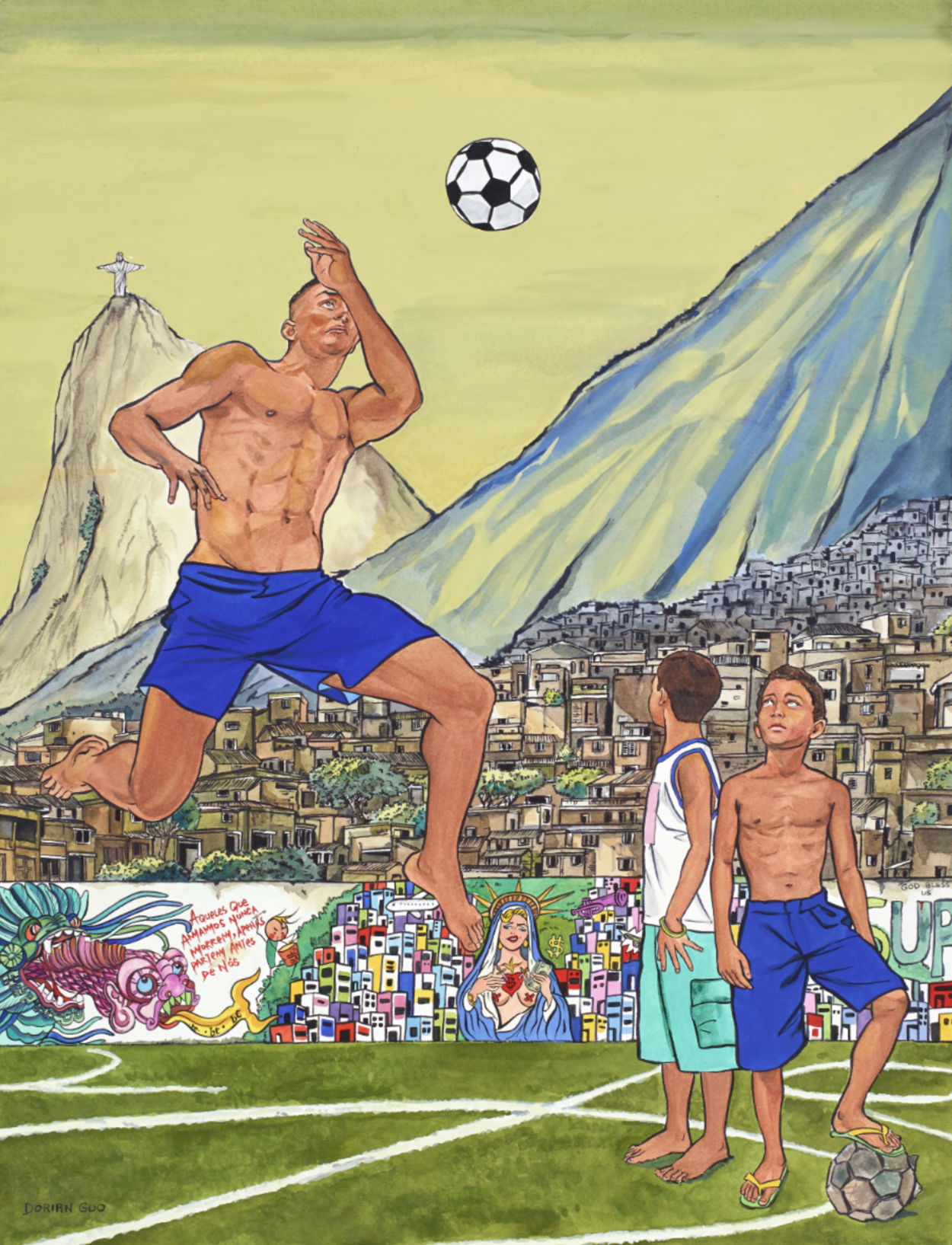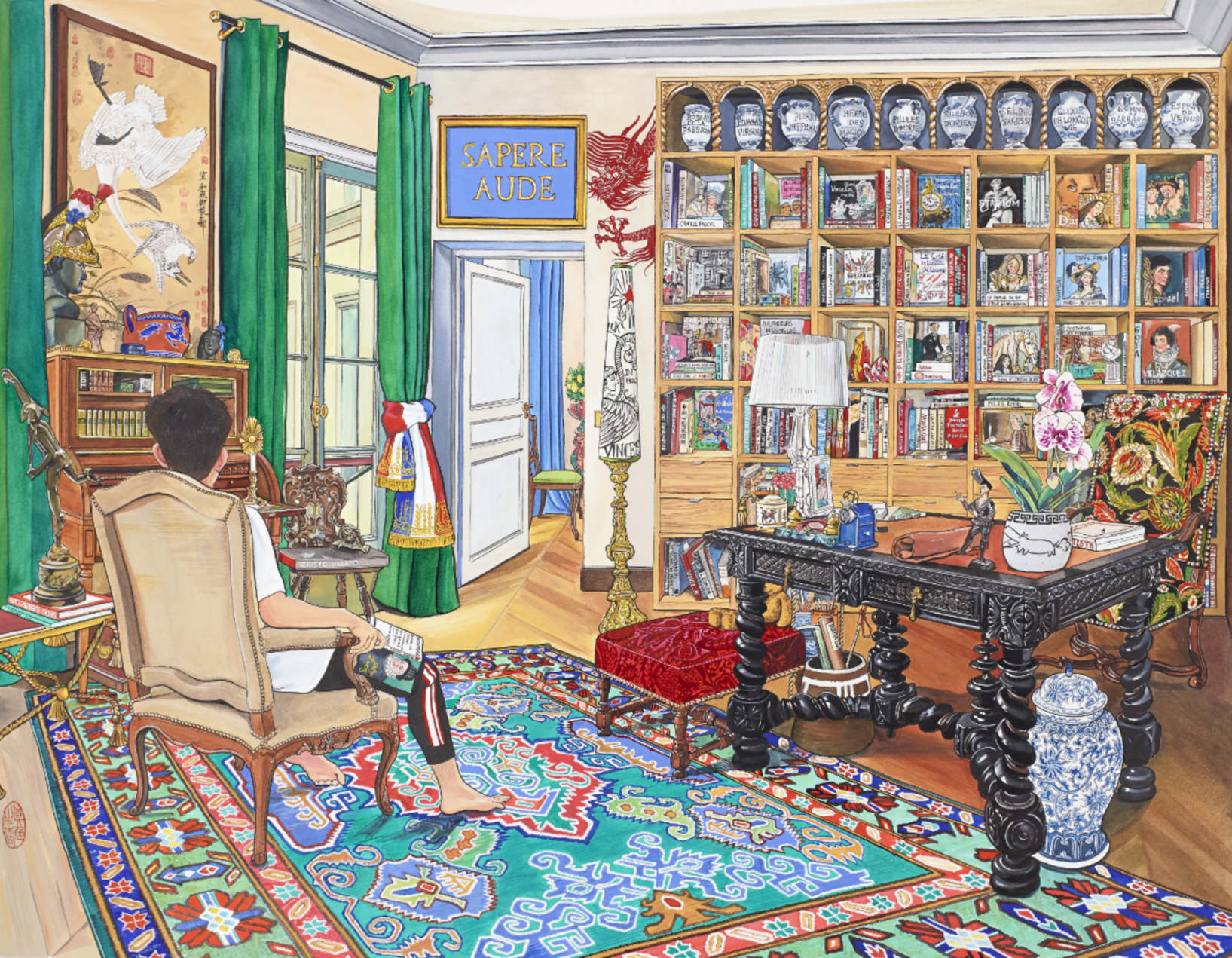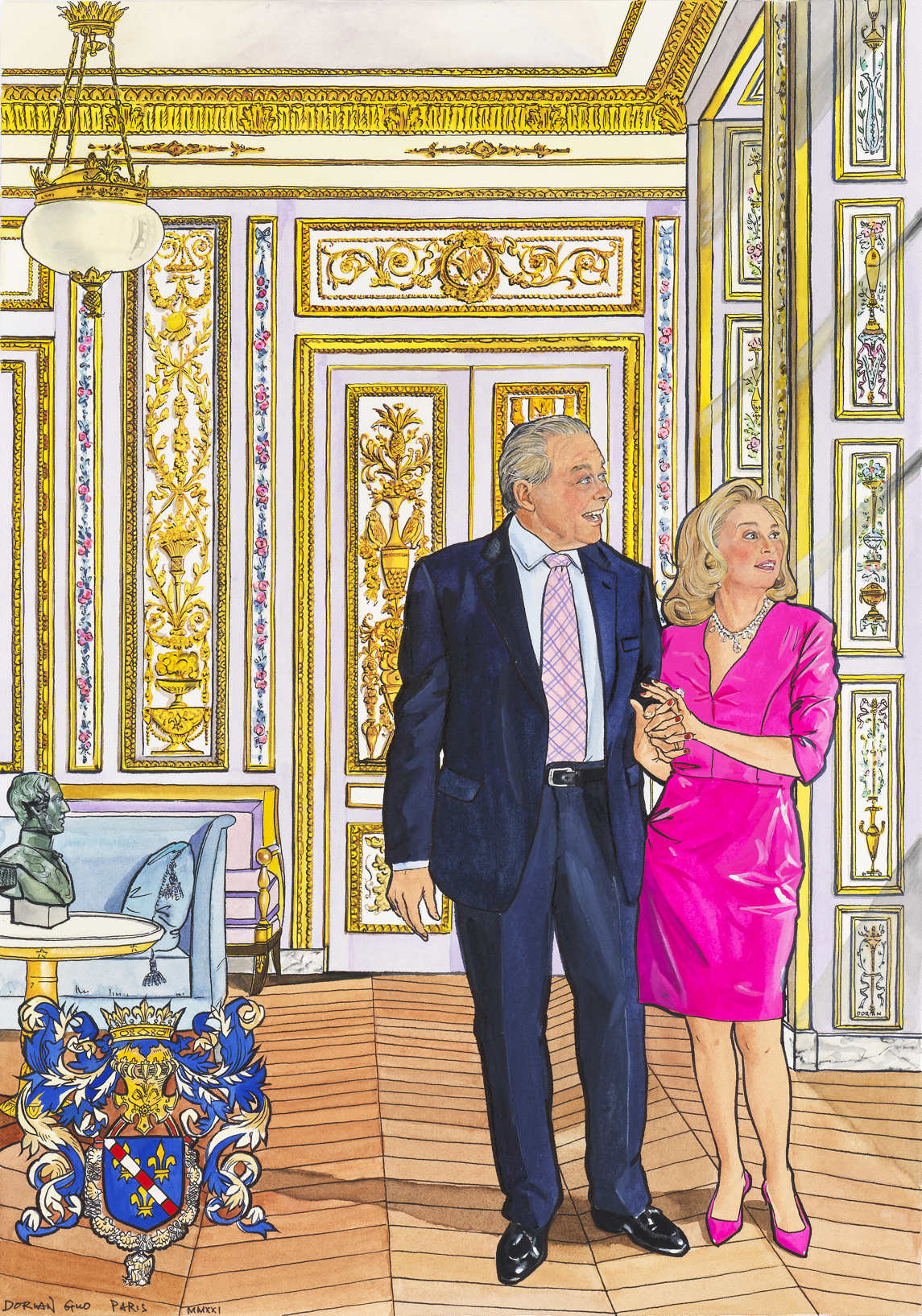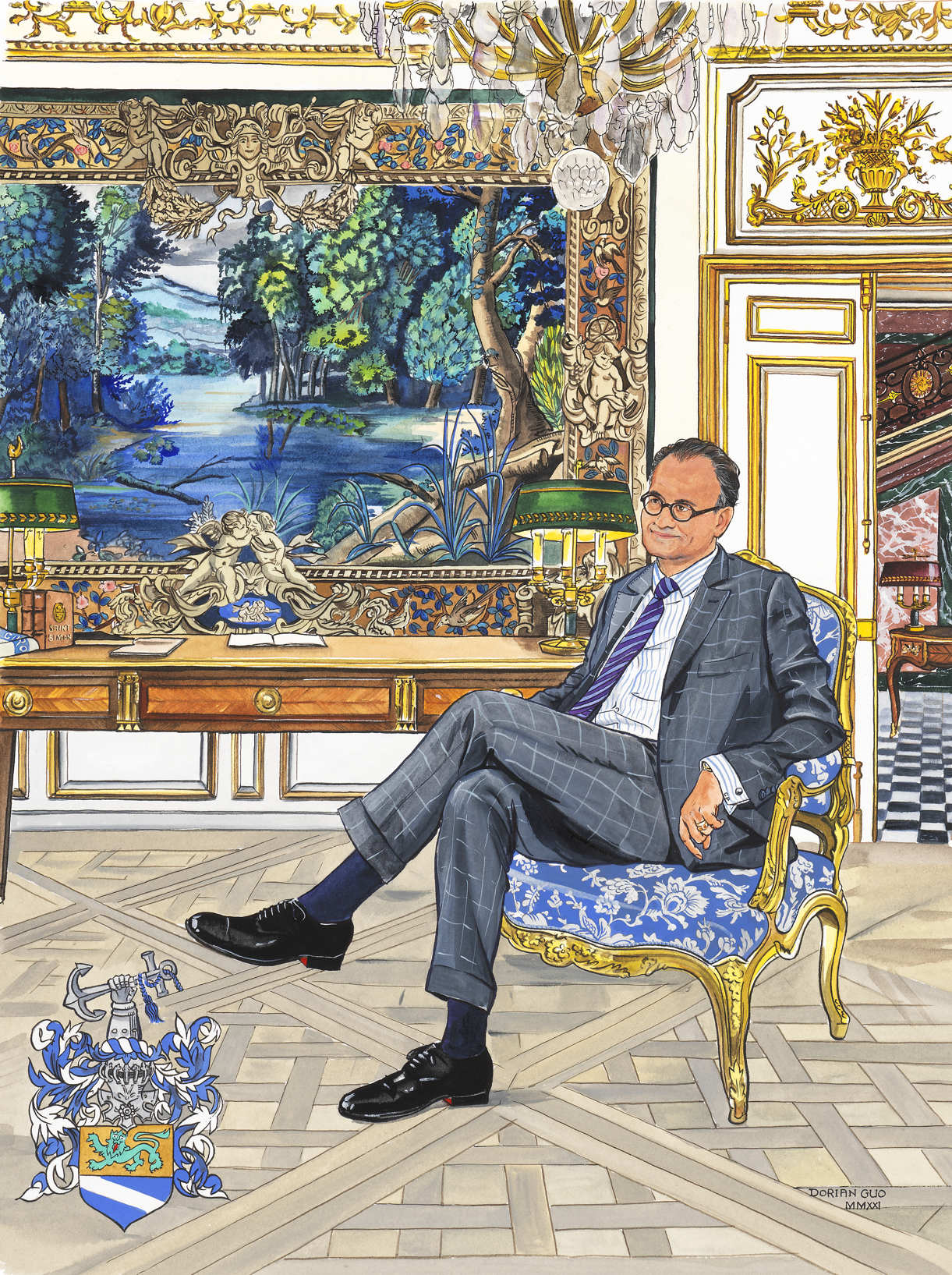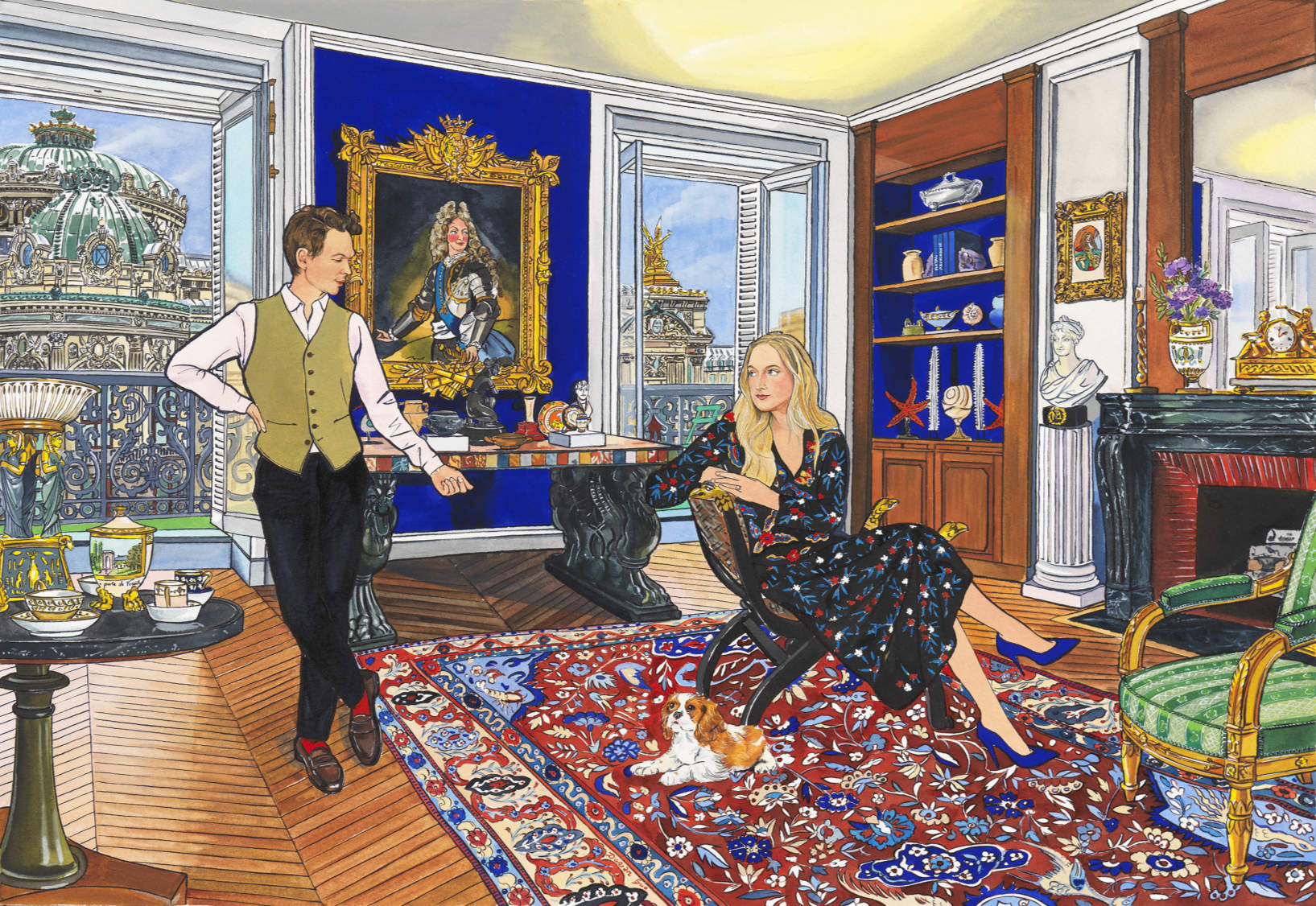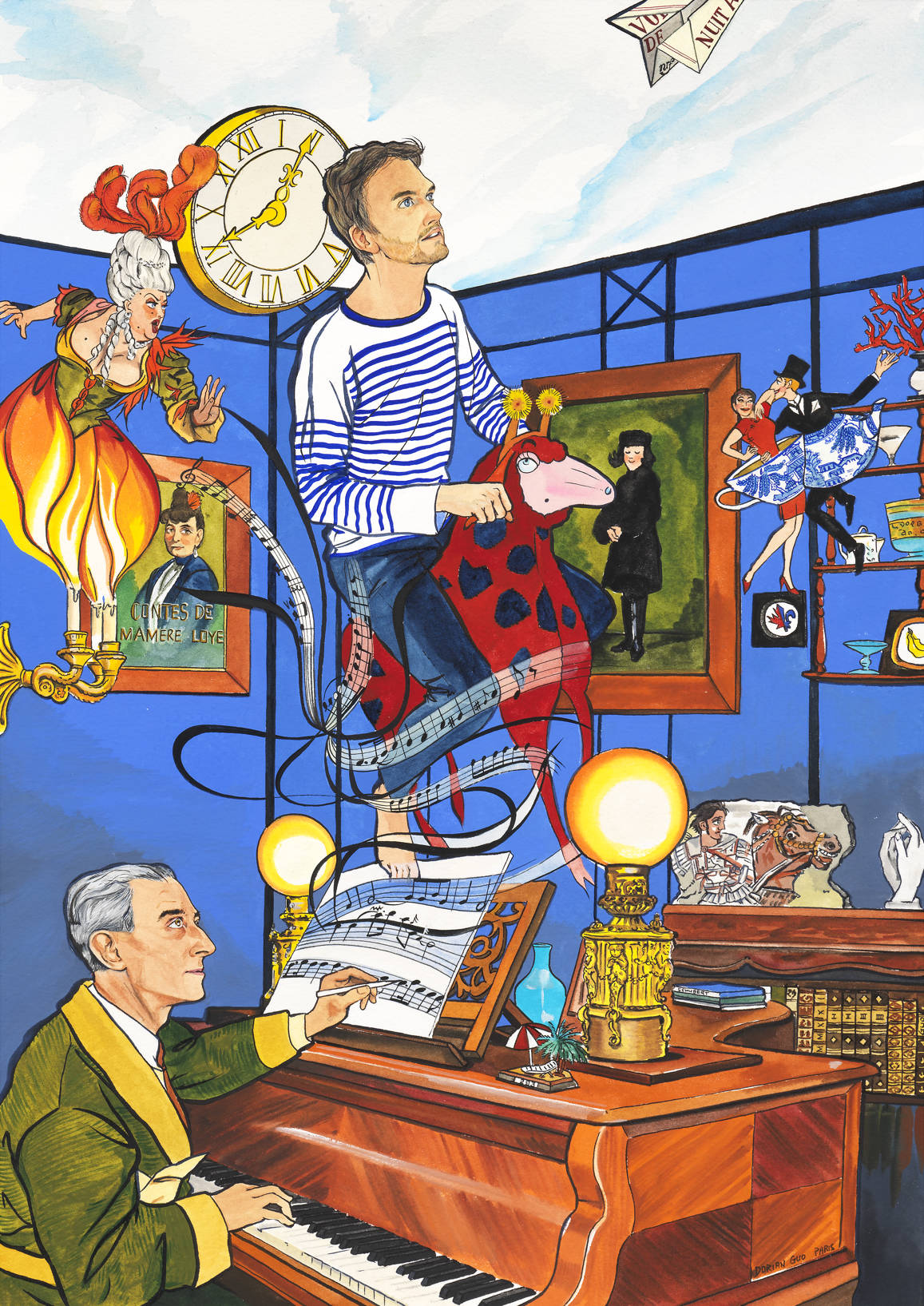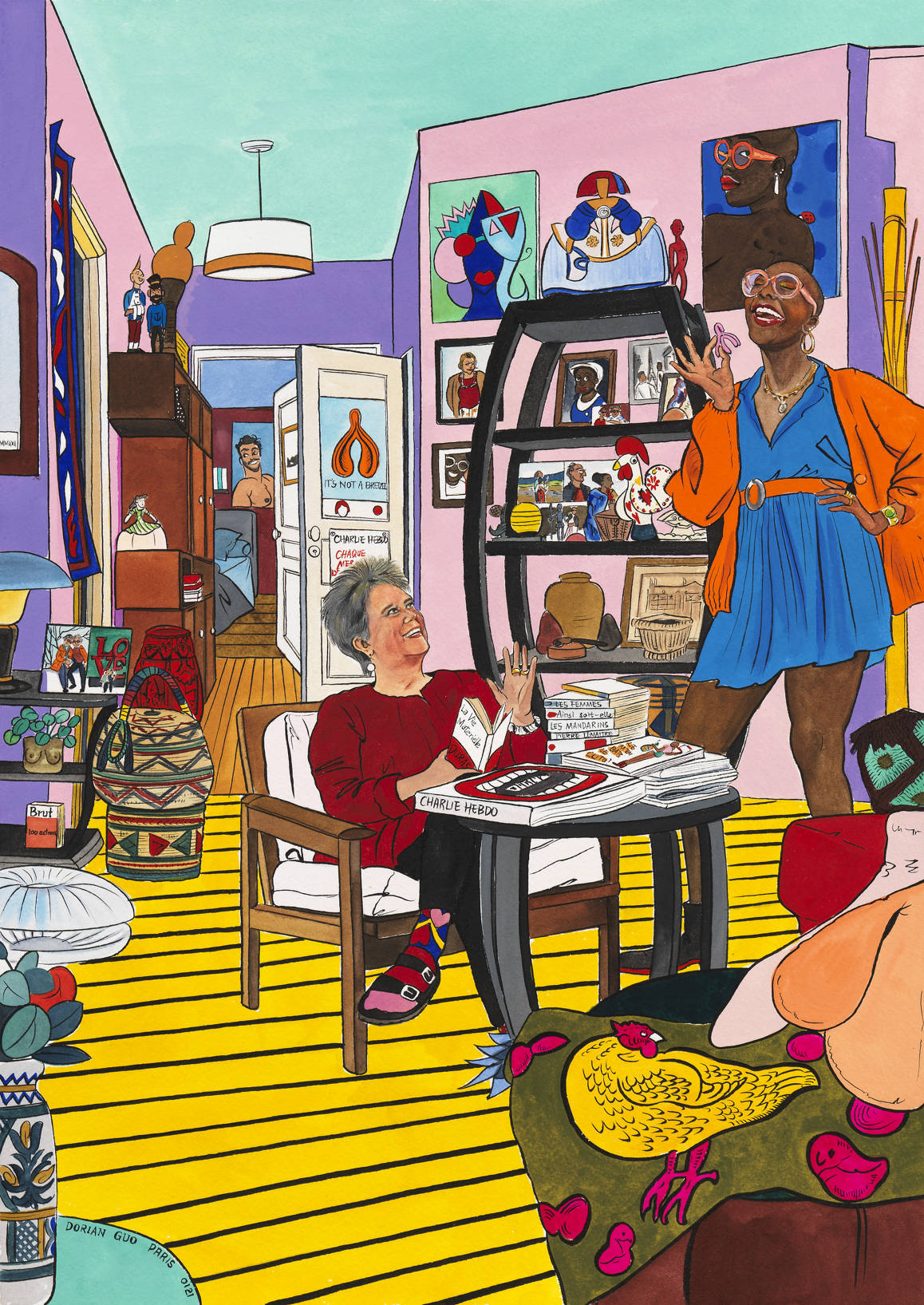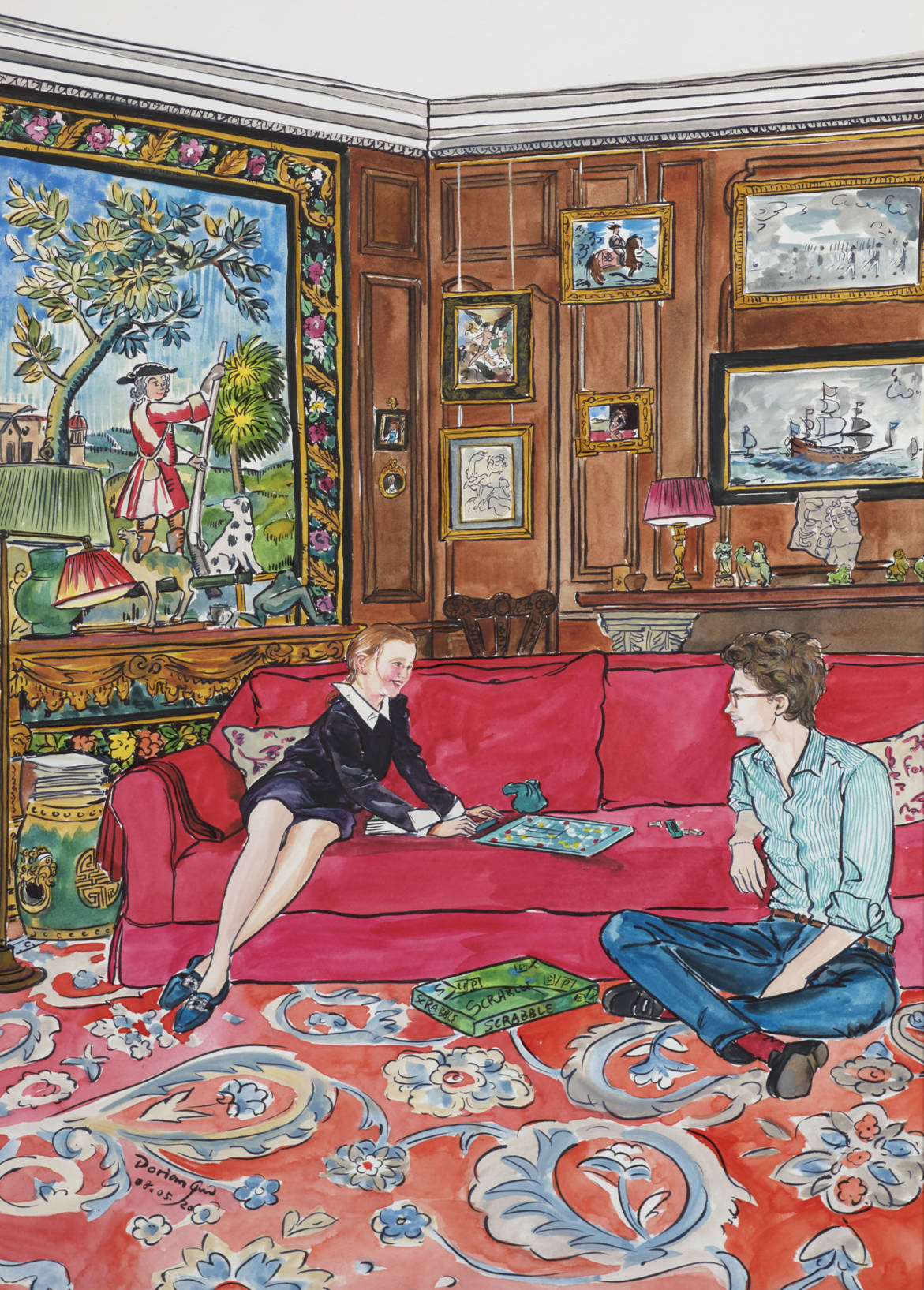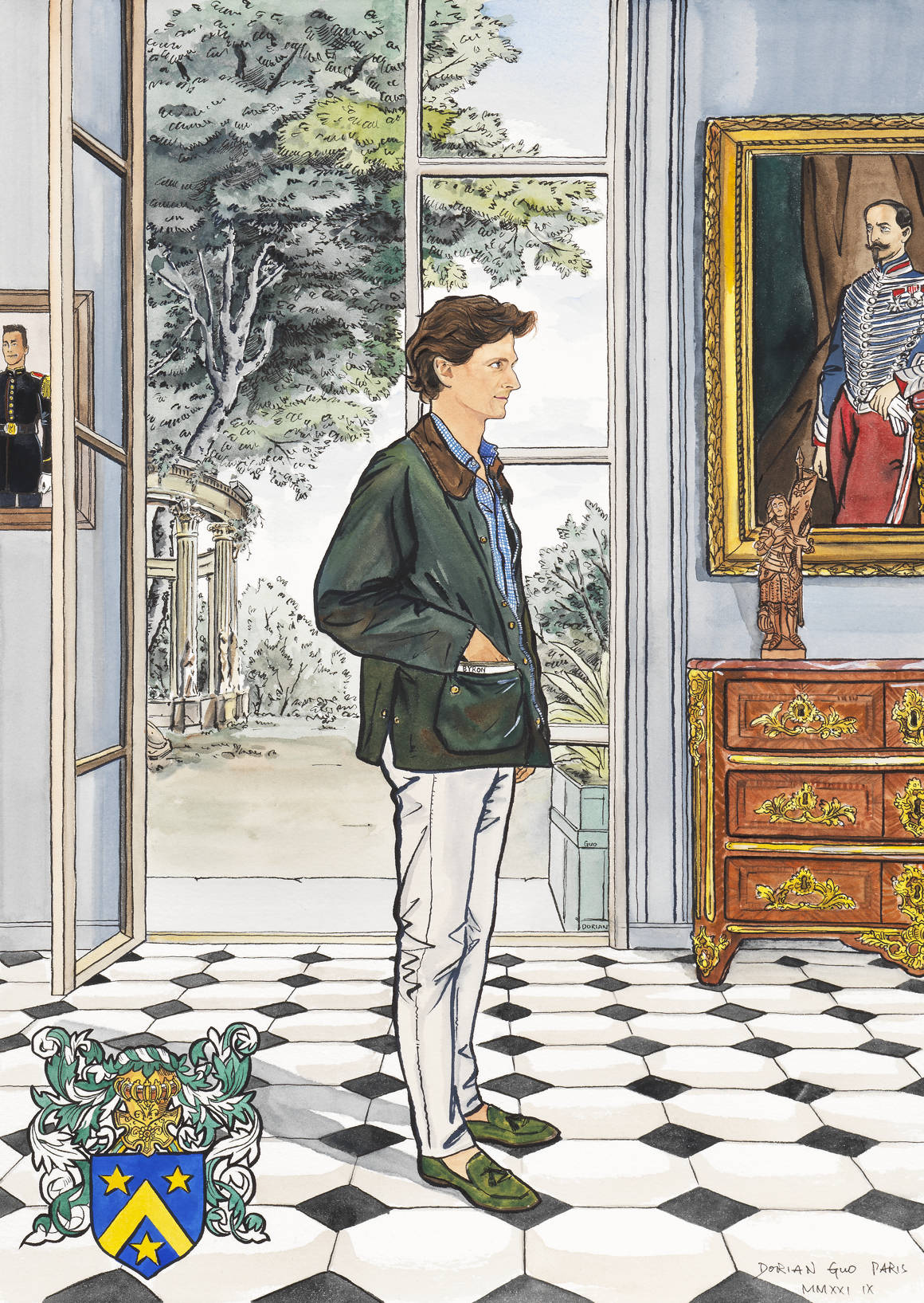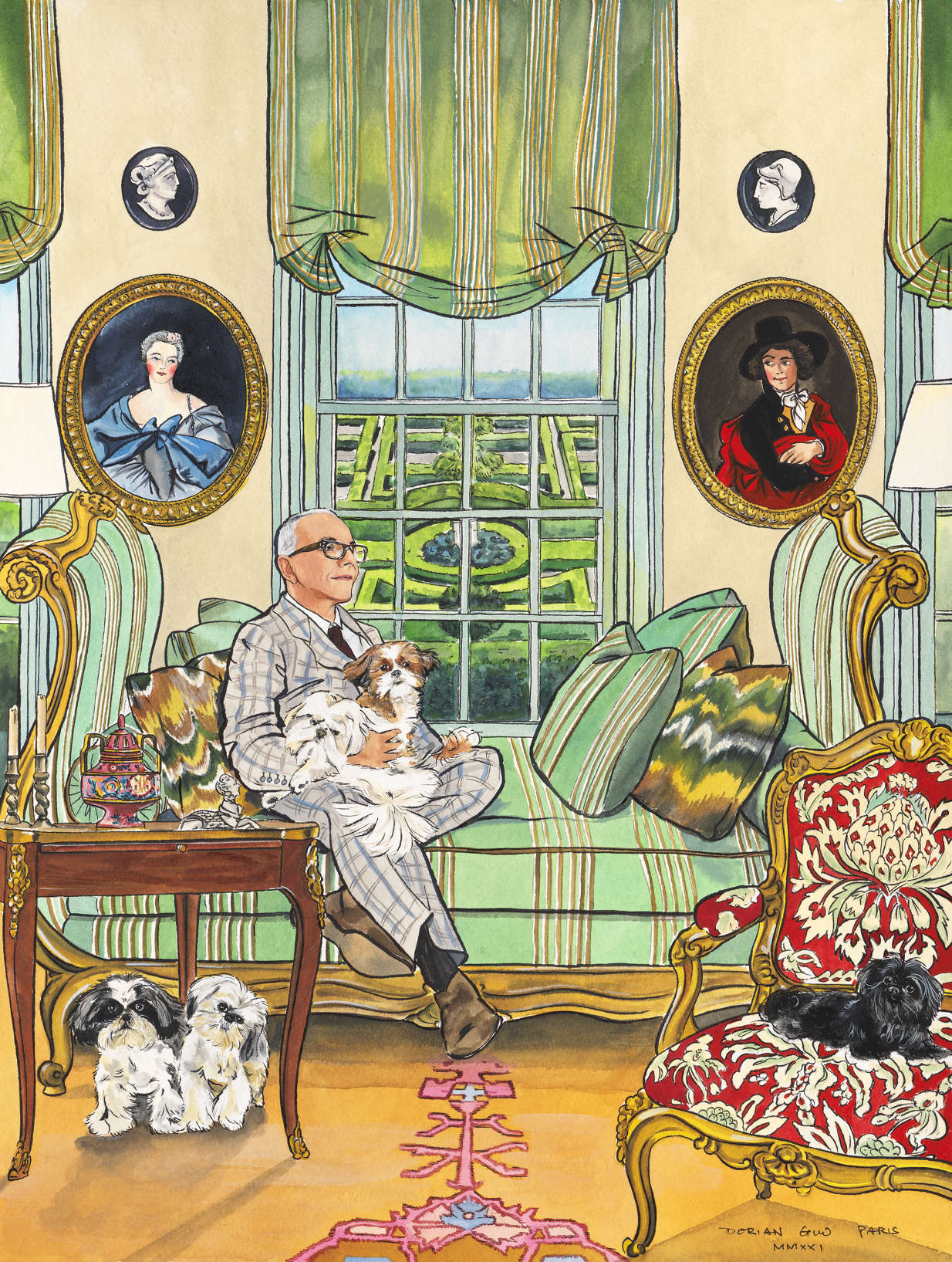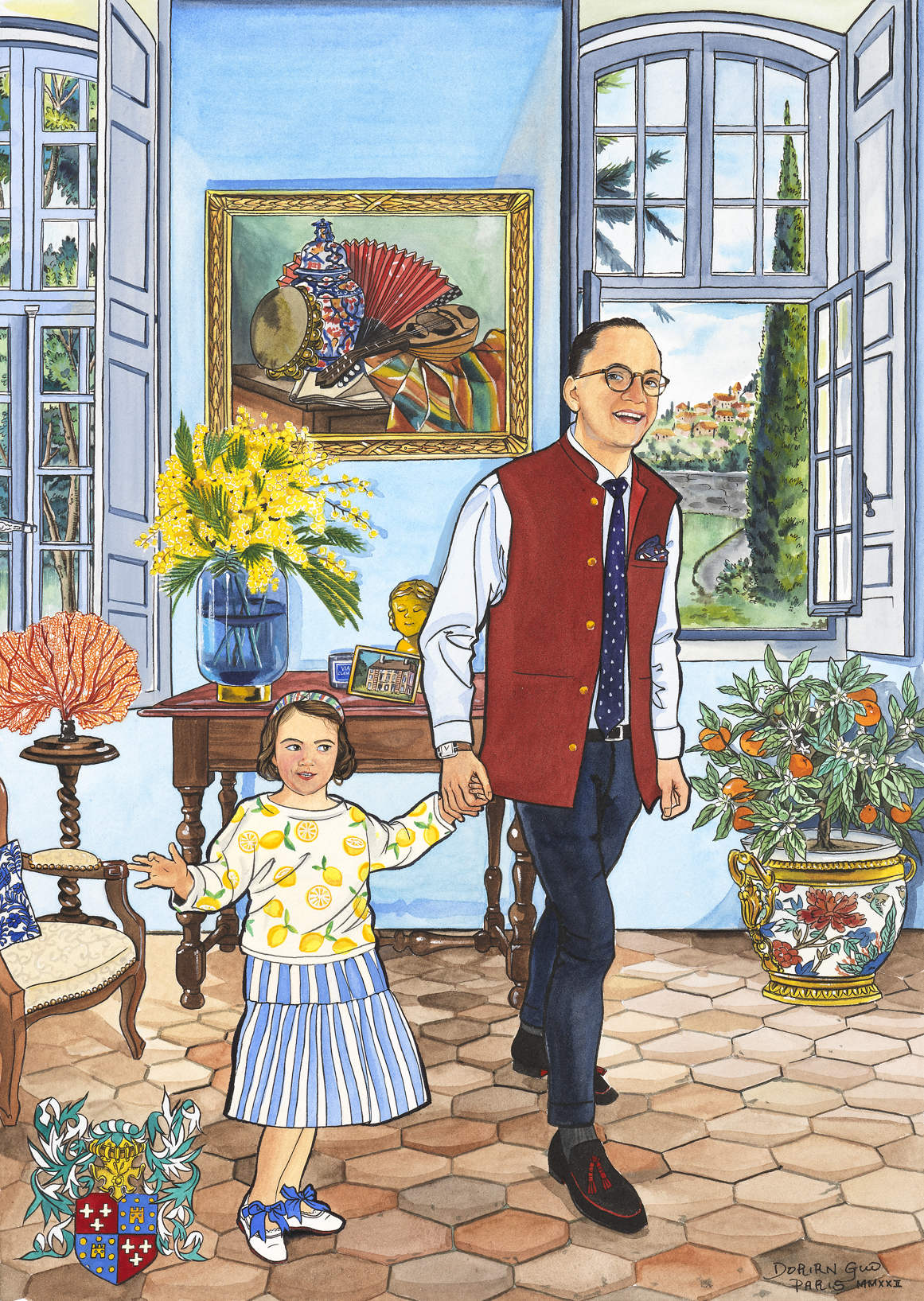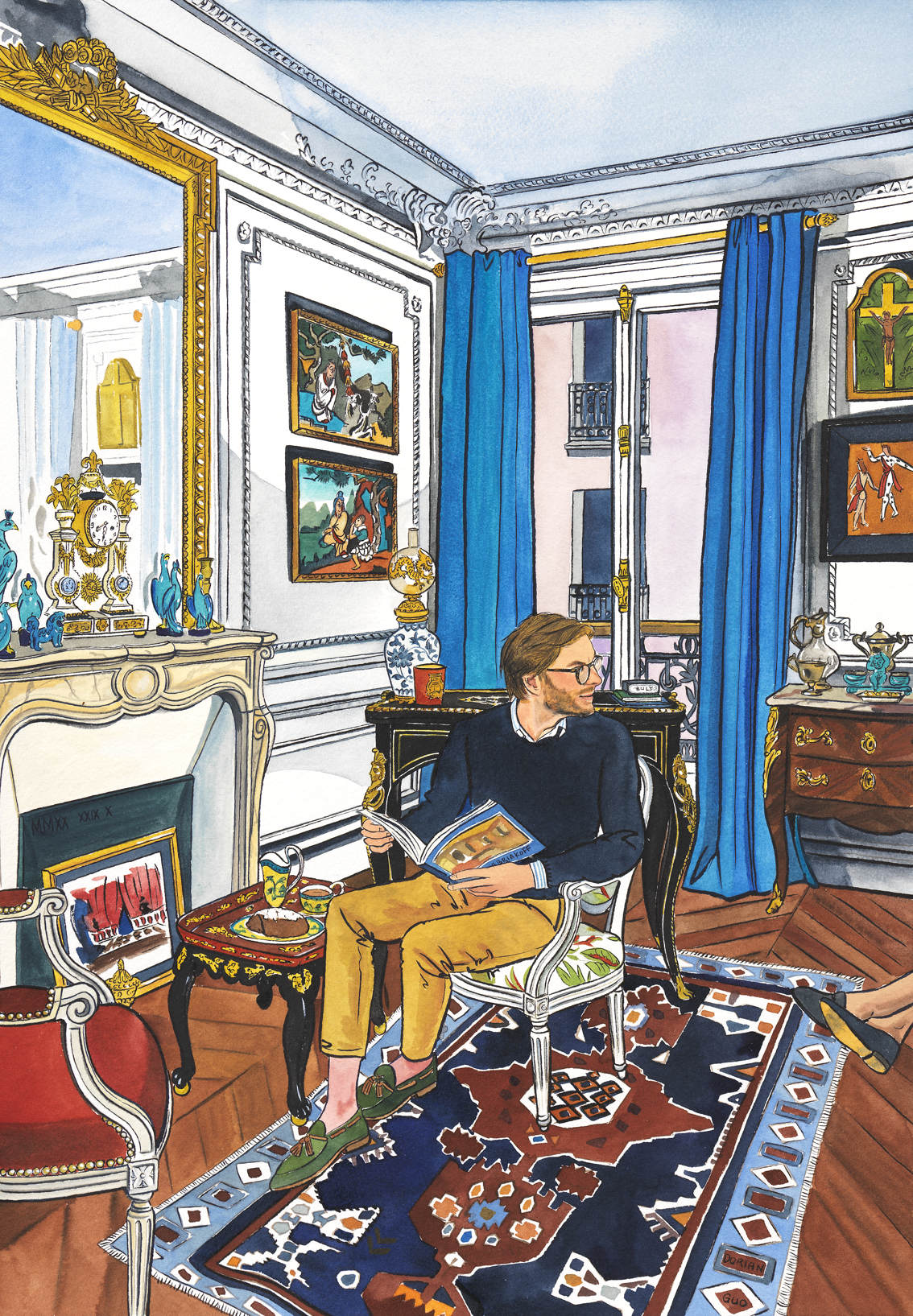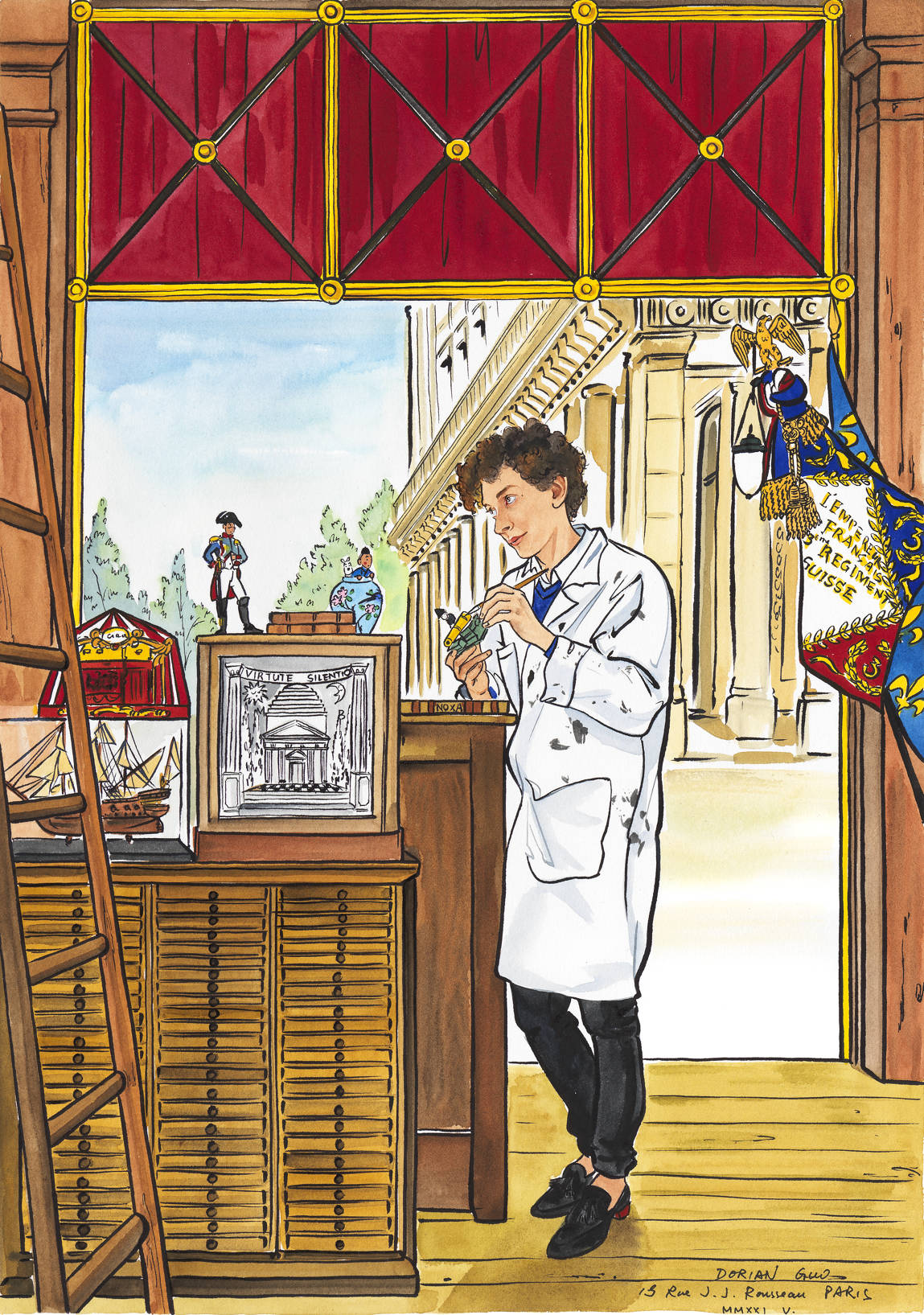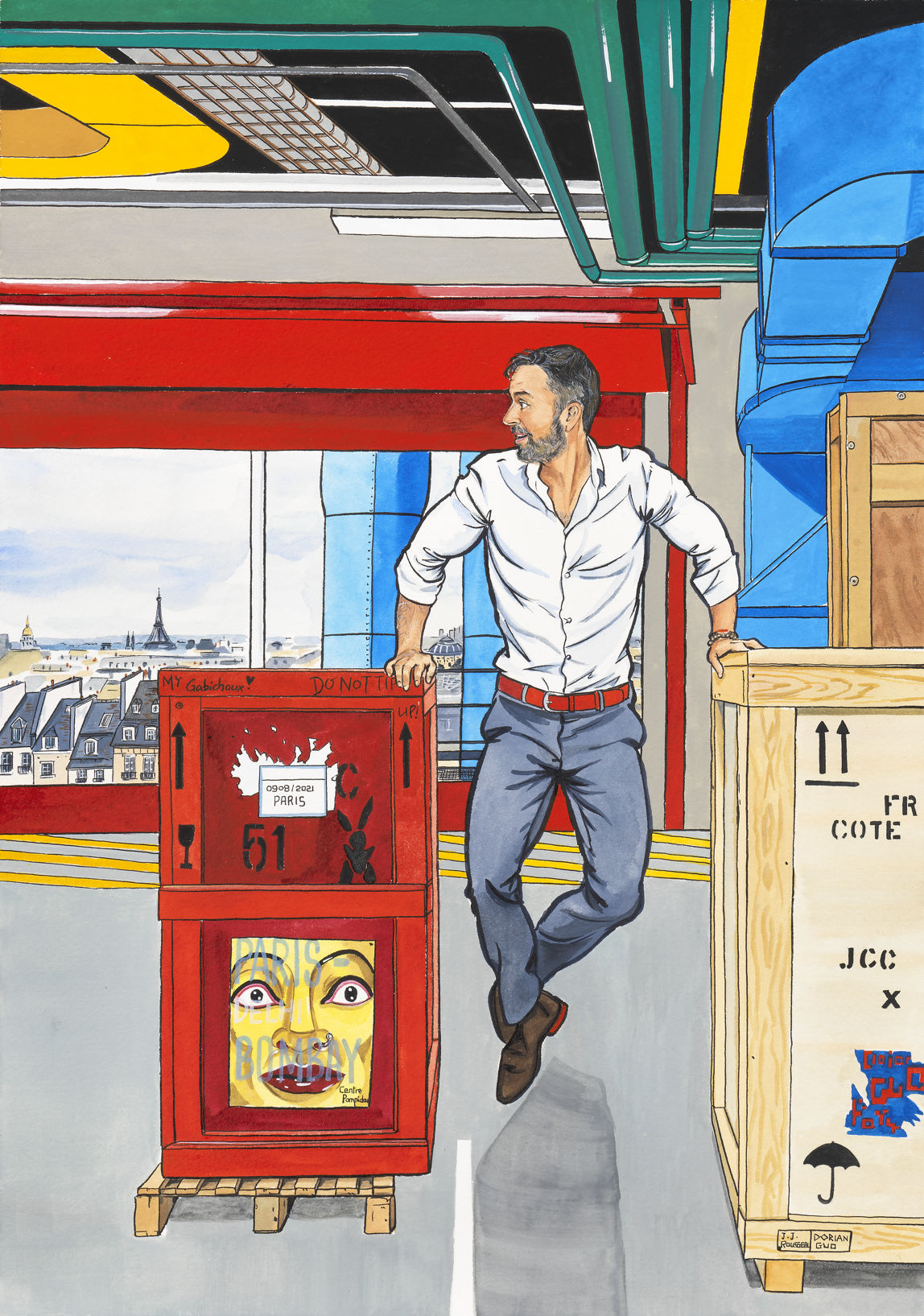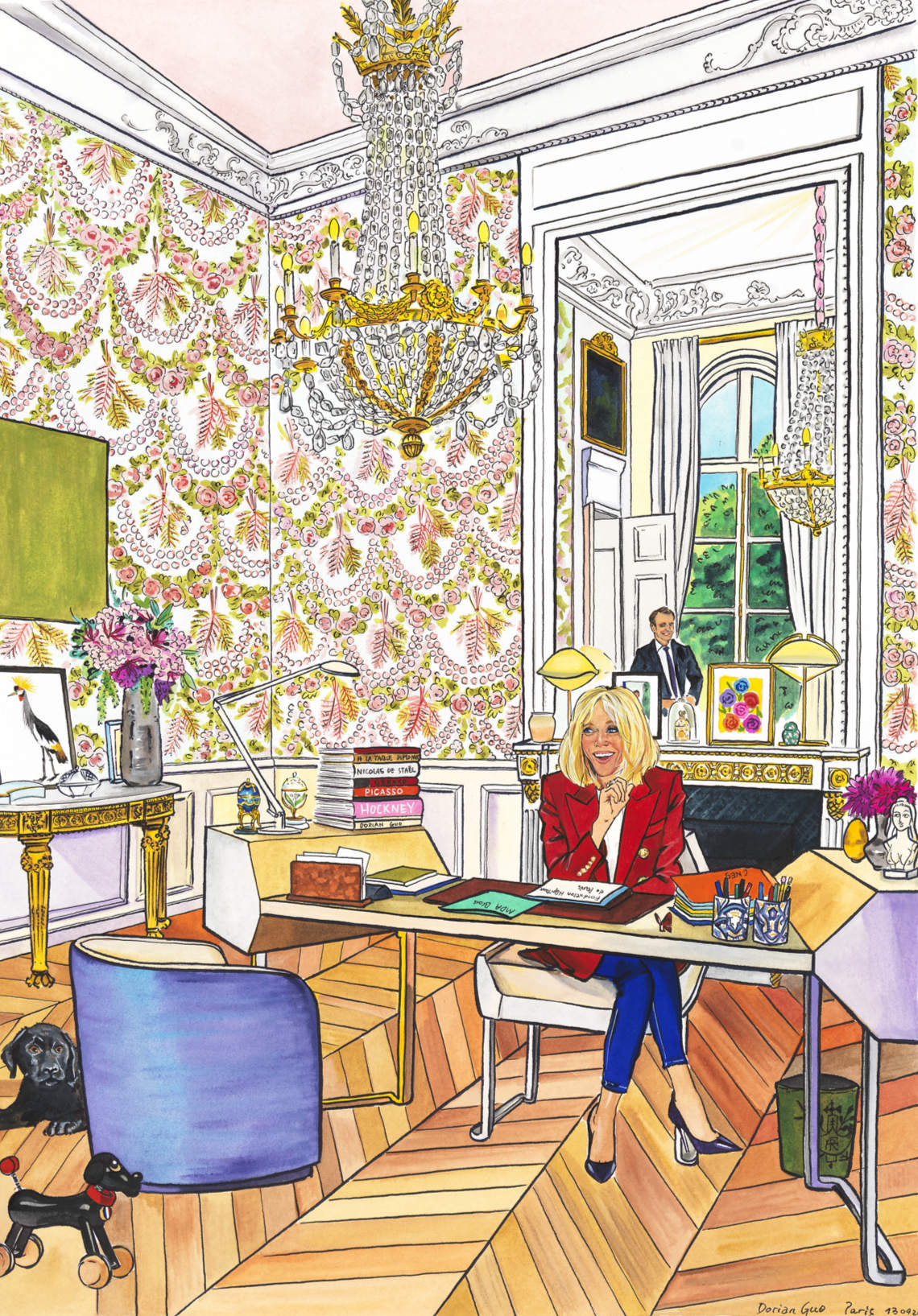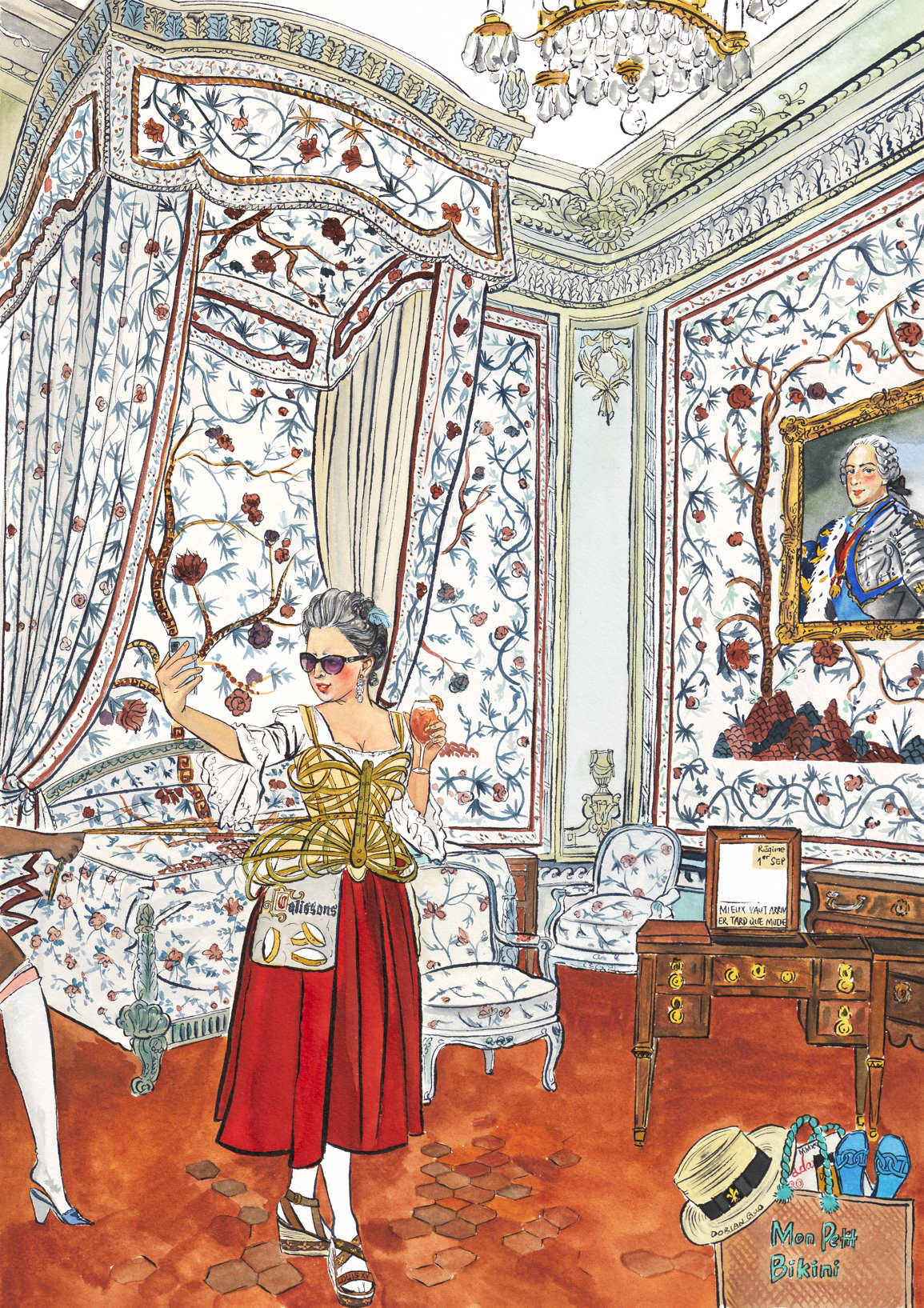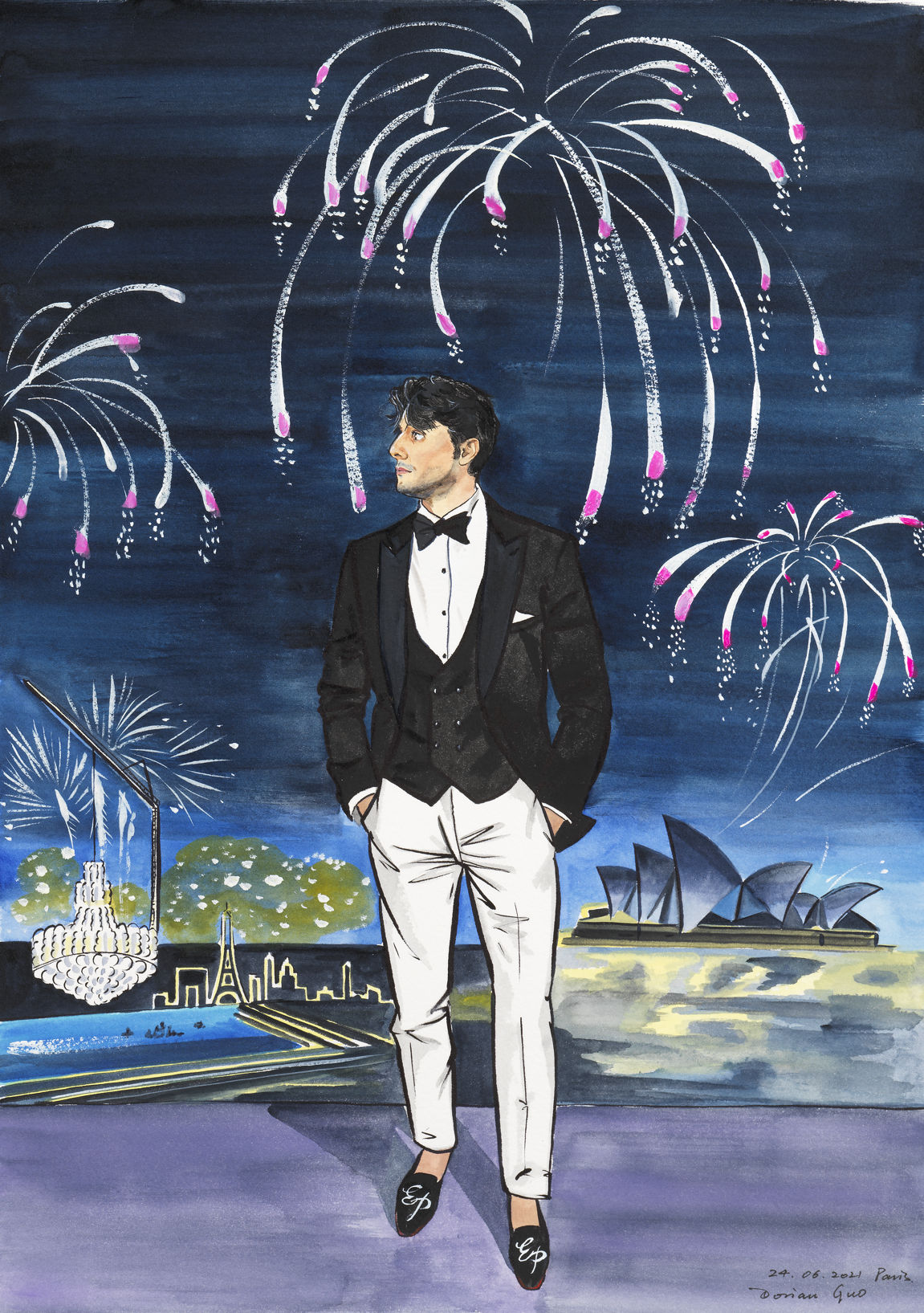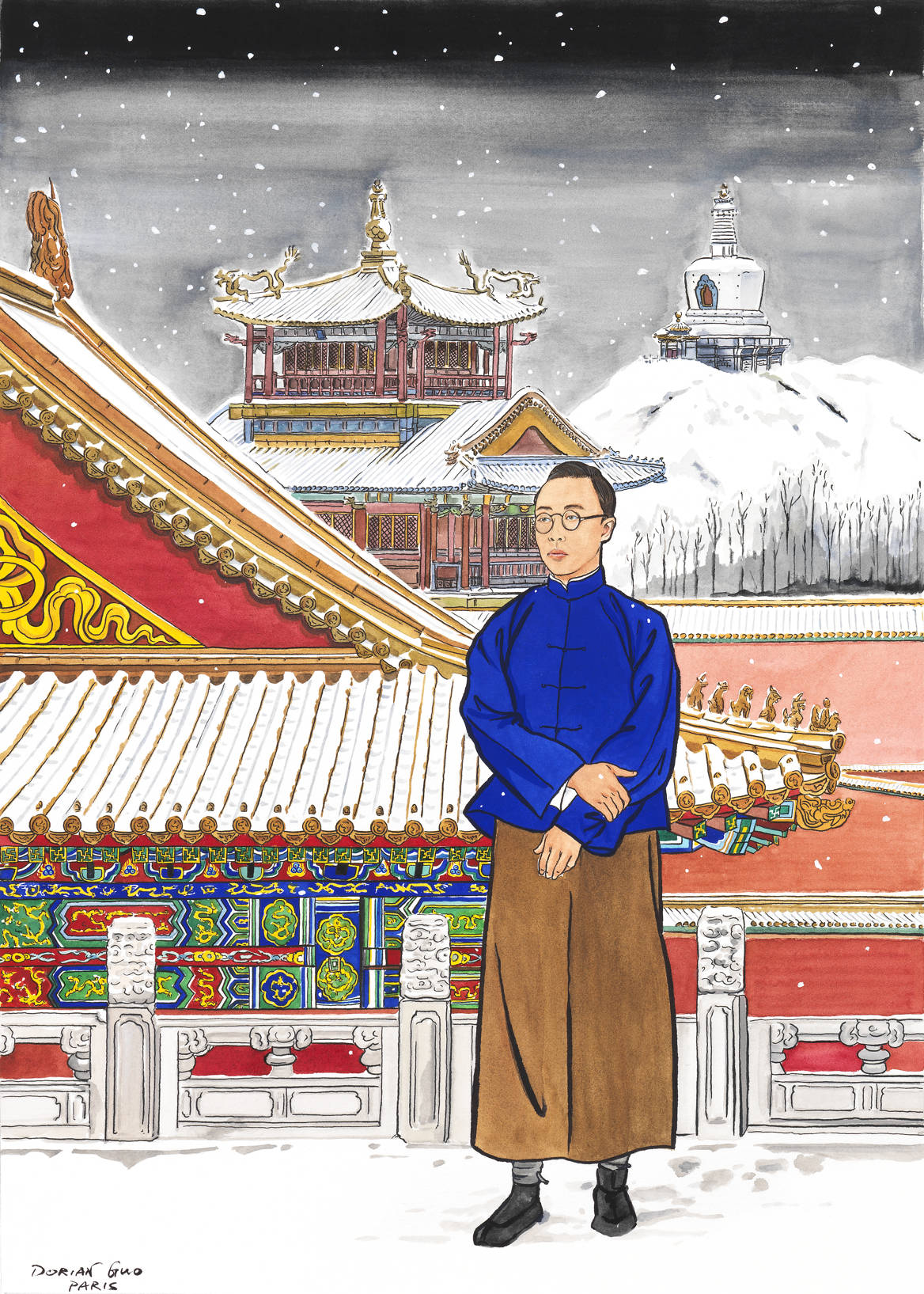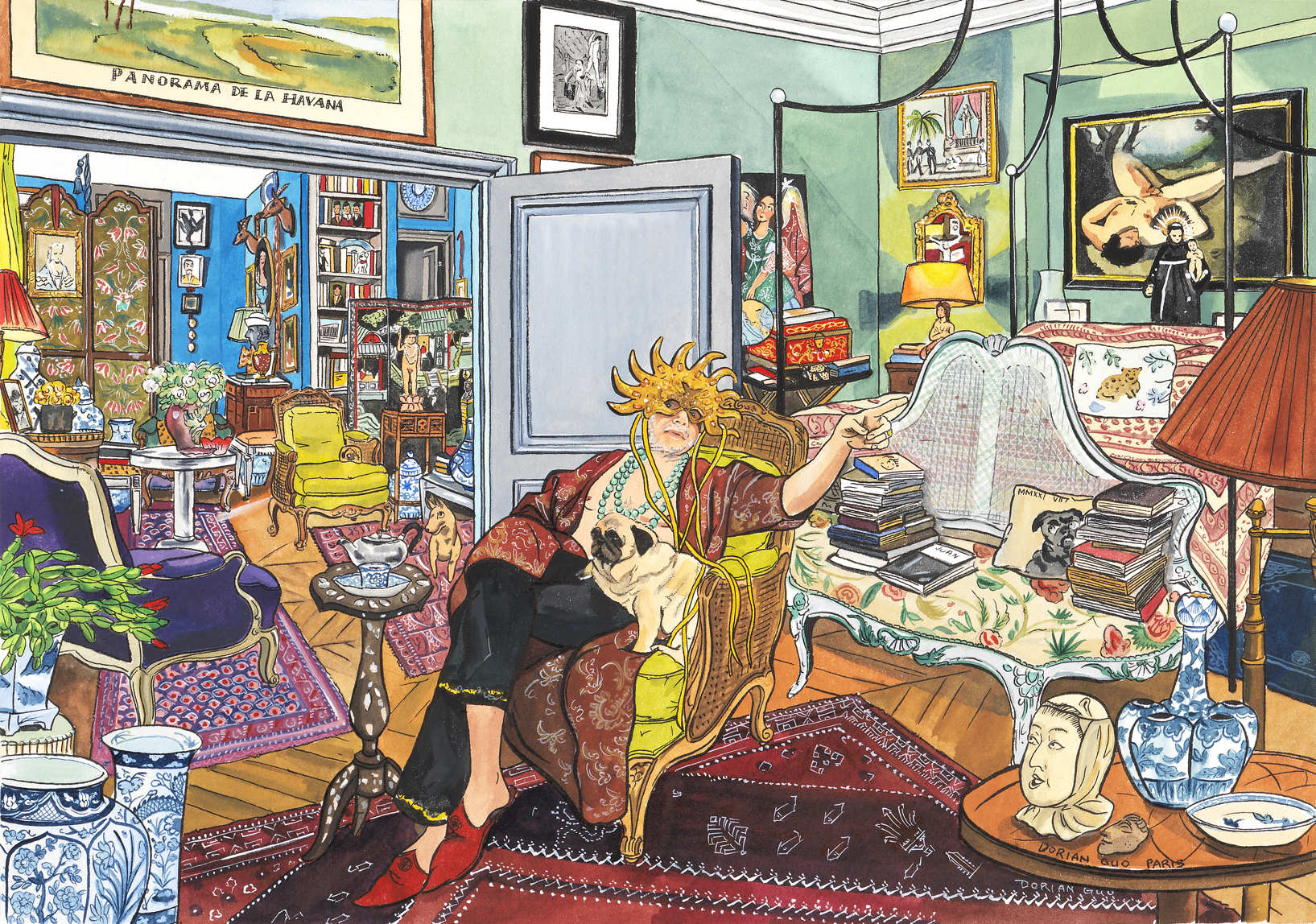 ---
About
Dorian Guo, born 1990 in Tianjin, grew up between Beijing and Tianjin. He earned a double bachelor degree in law and medicine and then worked as a forensic doctor at the Tianjin People's Hospital. Within a very short period of time, he thus completed an impressive career that took into account all conceivable parental and social expectations in China. In 2010, he made his first tentative break from the preordained career path. He moved to France, a country for which he had always felt a special affinity. In Paris, he then completed two master's degrees in European law and international public law and began a doctoral thesis on the theory of the state. But then came a major turning point. Guo lost the laptop, on which the advanced work for his thesis and all the corresponding research was stored. Guo saw the catastrophe as an opportunity for a new beginning – and dropped the thesis. Instead, he decided to finally give in to the one great passion that had accompanied him since childhood: art and history.
Guo, who began drawing at the age of just three, had always devoted much time to art, but never anticipated a professional prospect for this passion. The social climate in China contributed to this. The focus on performance, revenues and the accompanying social status had never made art seem like a serious career option. In Paris, Guo gained a different perspective on this possible life's journey. The Louvre and its vast collections became his second home and inexhaustible source of inspiration – and he spent more and more time drawing. Yet Guo was plagued by doubts: He, of all people, the young high-flyer with numerous degrees now had to find his footing as a self-taught artist – in a foreign country and without the network that comes with formal training. Guo began to create a kind of mood board and aesthetic profile on Instagram. He shared what excited and interested him: the culture of the 17th and 18th centuries, especially that of the French decorative arts and philosophical movements. During the first lockdown, he kept a kind of "drawing diary" on Instagram. His aesthetics, narratives and humorous commentary struck a chord with his followers and their number skyrocketed. His uncannily accurate, yet always flattering and clever view of the world around him led to his first commissions for portraits – and within no time, he became the sought-after portraitist of French society.

Continue reading
It is not surprising that Guo's portraiture has met with such an echo. Through a number of cleverly selected details and metaphors, Guo portrays far more than a person's physical appearance. In keeping with the classical art and purpose of portraiture, his watercolors are character studies, psychograms in fact, that are as beautiful as they are complex. In them, his empathy, his impressive knowledge, his witty, pointed humor, and his extraordinary talent congenially come together – blending the great Chinese tradition of ink painting with the French artisanal heritage, and adding a contemporary twist. Recently, Guo has begun to create watercolors apart from commissioned contexts, proving himself to be a gifted storyteller, an accomplished draftsman and an innovative aesthete all at once. In 2023, these works will be presented in Guo's first-ever gallery exhibition at Galerie Judin. On the occasion of this premiere, a book with an overview of his work to date will be published.